How to Monetize Your Fitness Instagram Account (33 Ways)
Can you make money from a fitness Instagram account? Yes, you can monetize your fitness Instagram account by creating a fitness brand to sell workout plans, run fitness challenges, offer workout memberships, and more. Don't just hawk sponsored posts to promote some 3rd-party company; start building your own fitness brand on Instagram! Learn how to make money from fitness by making money on Instagram with fitness.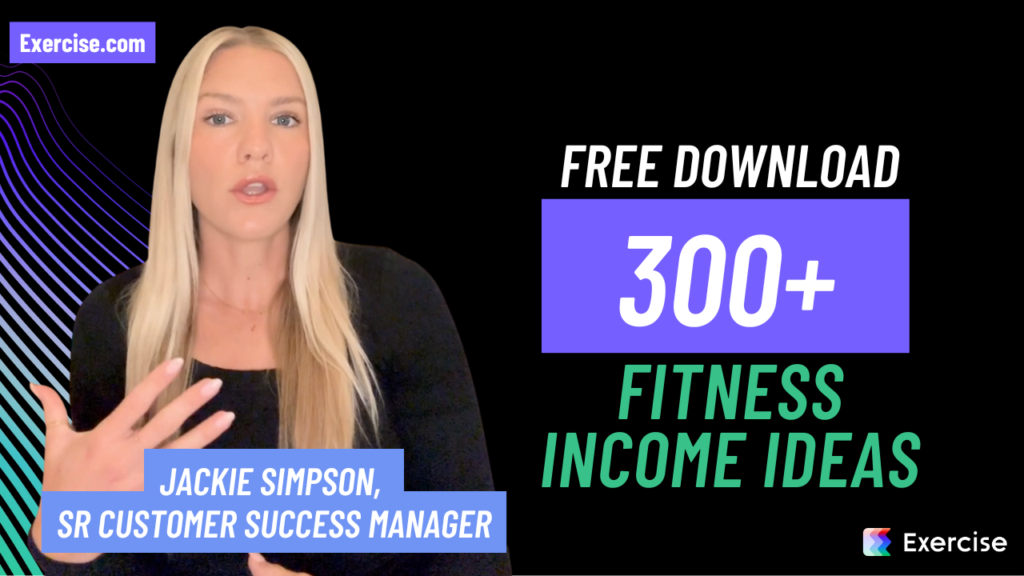 Learn how to make money with an Instagram fitness account by creating your own custom branded fitness apps, and use the best software platform around for growing and managing your fitness business. Whether you need the best gym management software, the best personal training software, or the best fitness software for influencers, we make it easy for you to sell workout plans, run fitness challenges, offer workout memberships, process payments, offer workout logging and habit tracking to your customers, and much more, all from your very own custom branded fitness apps.
I sold a workout program and matched my yearly salary of in-person training within two weeks of selling to my community!
Paul Fabritz
Founder and BS, CSCS, NSCA-CPT, ACE, FMS, PJF Performance
Want to see if you are a fit? Get a demo now!
Read More:
Fit for Fortune: How to Monetize Your Fitness Instagram Account
Learn how to make money from your fitness Instagram account. This comprehensive guide provides tips, strategies, and examples for success.
Big List of Ways to Monetize Instagram Fitness Accounts
Sponsored Posts: Collaborate with fitness brands and promote their products or services on your Instagram account.
Affiliate Marketing: Share unique affiliate links and earn a commission for each sale made through them.
Digital Products: Create and sell digital products like workout guides, meal plans, or recipe e-books.
Online Coaching: Offer personalized online coaching services to clients and provide training plans and guidance.
Fitness Challenges: Organize and monetize fitness challenges, where participants pay to participate and compete for prizes.
Sponsored Events: Partner with fitness events or workshops and promote them to your audience.
Brand Ambassadorships: Establish long-term partnerships with fitness brands as their brand ambassador.
Online Courses: Develop and sell online fitness courses on specific topics or skills.
Membership Site: Create a membership site where followers can access exclusive content and resources for a subscription fee.
Online Workshops: Host virtual workshops or webinars on fitness-related topics and charge a registration fee.
Ad Revenue: Optimize your account to qualify for Instagram's ad revenue program and earn money through ads displayed on your content.
Influencer Marketing Campaigns: Collaborate with other influencers on joint campaigns and charge a fee for your participation.
Product Recommendations: Share your favorite fitness products and earn a commission for each purchase made through your recommendations.
Fitness Apparel: Launch your own fitness apparel line and promote it to your followers.
Sponsored Travel: Partner with travel companies and document your fitness adventures in exchange for sponsored trips.
Online Fitness Classes: Conduct live or pre-recorded fitness classes and charge participants for access.
Fitness Consulting: Provide expert advice and consulting services to individuals or businesses in the fitness industry.
Fitness Retreats: Organize and host fitness retreats where participants pay to attend and participate in fitness activities.
Speaking Engagements: Leverage your expertise and speak at fitness conferences, events, or workshops for a speaking fee.
Brand Partnerships: Collaborate with fitness brands on long-term partnerships, creating content and promoting their products.
Social Media Management: Offer social media management services to fitness brands or other influencers.
Sponsored Giveaways: Partner with fitness brands to host giveaways, increasing their brand exposure while gaining new followers.
Ecommerce Store: Create an online store selling fitness-related products, such as workout equipment or merchandise.
Fitness App Promotion: Promote your own custom-branded fitness app or partner with existing fitness apps for a commission.
Sponsored Blog Content: Write sponsored blog posts featuring fitness brands and receive payment for your content.
Podcast Sponsorships: Secure sponsorships for your fitness-related podcast episodes.
YouTube Channel Monetization: Expand your reach to YouTube and monetize your fitness content through ads and brand collaborations.
Live Workout Sessions: Conduct live workout sessions on Instagram and offer paid access to participants.
Fitness Affiliate Programs: Join fitness affiliate programs and earn commissions by promoting their products or services.
Online Fitness Challenges: Create and sell online fitness challenges where participants pay to access your exclusive content and guidance.
Fitness E-books: Write and sell e-books on fitness topics that provide valuable information and tips.
Fitness Coaching Certification: Become a certified fitness coach and offer coaching services to clients.
Custom Online Training Programs: Develop customized online training programs for clients and charge a fee for access.
Exercise.com can support you in monetizing your fitness Instagram account through its features like custom-branded fitness apps, ecommerce capabilities, online training, and digital product delivery. The platform helps you streamline your business operations, attract clients, and maximize your revenue potential.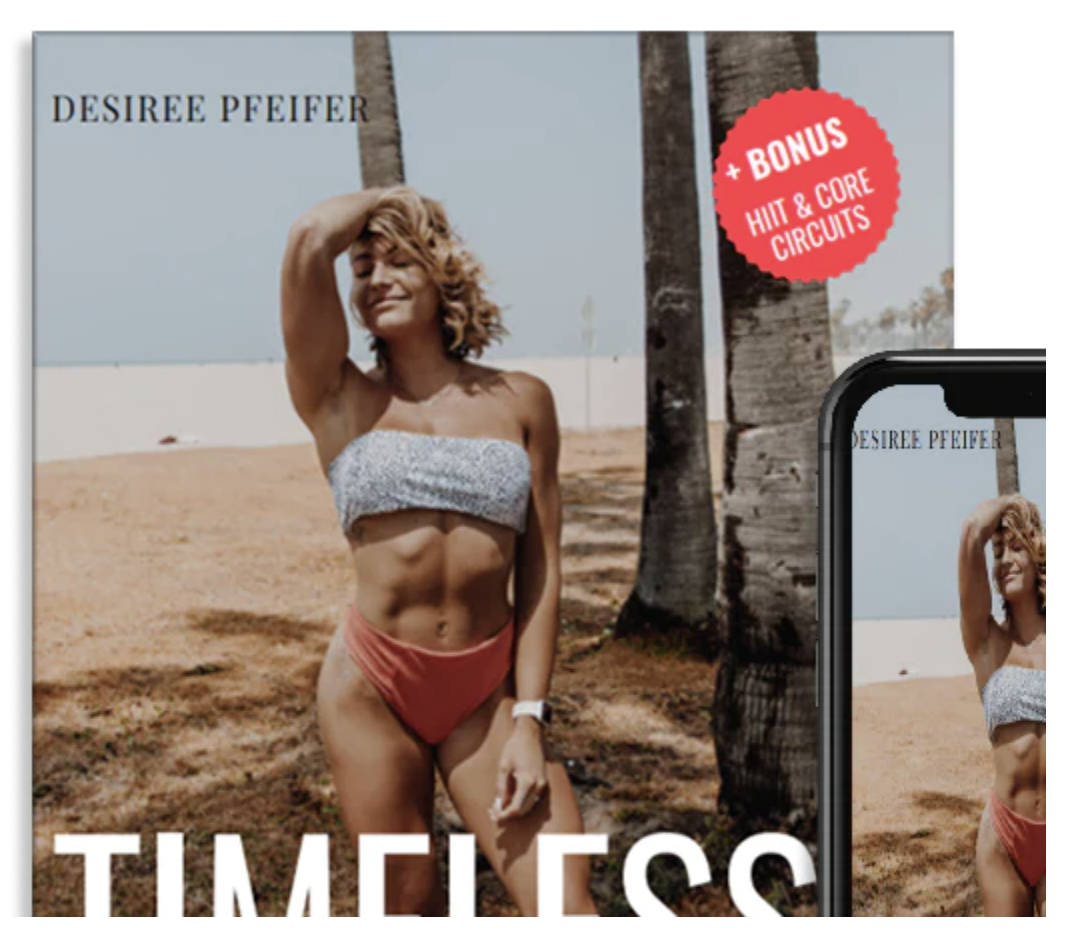 I am grateful to have been able to create an app for my online family to grow with, and be able to support a business that I believe in.
Desiree Pfeifer
CEO, DBFT LLC
Ready to get started? Get a demo now!
Instagram Monetization Case Studies
These case studies are composite examples based on real-life individuals who have leveraged Exercise.com to achieve success in their fitness businesses. Whether as a fitness influencer, online trainer, or fitness business owner, Exercise.com provides the necessary tools and features to monetize your expertise, expand your reach, and create a thriving online fitness business.
Case Study #1: Sarah, the Fitness Influencer
Sarah, a fitness influencer with a dedicated following on Instagram, wanted to monetize her passion for fitness and grow her online fitness business. By utilizing Exercise.com, Sarah was able to create her own custom-branded fitness app, showcasing her workout programs, nutrition guides, and challenges. Through her app, she attracted more clients, as it provided a seamless and engaging user experience. With the integrated payment system, Sarah easily sold her digital products and online training programs, generating a significant income while expanding her reach to a global audience.
Case Study #2: Mark, the Online Trainer
Mark, an experienced online trainer, was looking for a platform that would help him streamline his online training business and offer a personalized experience to his clients. Exercise.com proved to be the perfect solution. Mark utilized the platform to deliver individualized training programs, track client progress, and provide ongoing support through the messaging feature. With Exercise.com's easy-to-use interface and robust features, Mark enhanced client engagement and retention, resulting in increased revenue and a thriving online training business.
Read More: Personal Trainer Instagram Ideas
Case Study #3: Laura, the Online Fitness Business Owner
Laura, the owner of an online fitness business, needed a comprehensive platform to manage her fitness programs and memberships. Exercise.com offered the ideal solution with its all-in-one platform. Laura was able to create and sell workout plans, nutrition guides, and online courses directly through her custom-branded fitness app. With features like community forums and fitness challenges, Laura fostered a sense of community among her clients, increasing their engagement and loyalty. Through Exercise.com's seamless integration with her website and social media channels, Laura attracted new clients and boosted her revenue.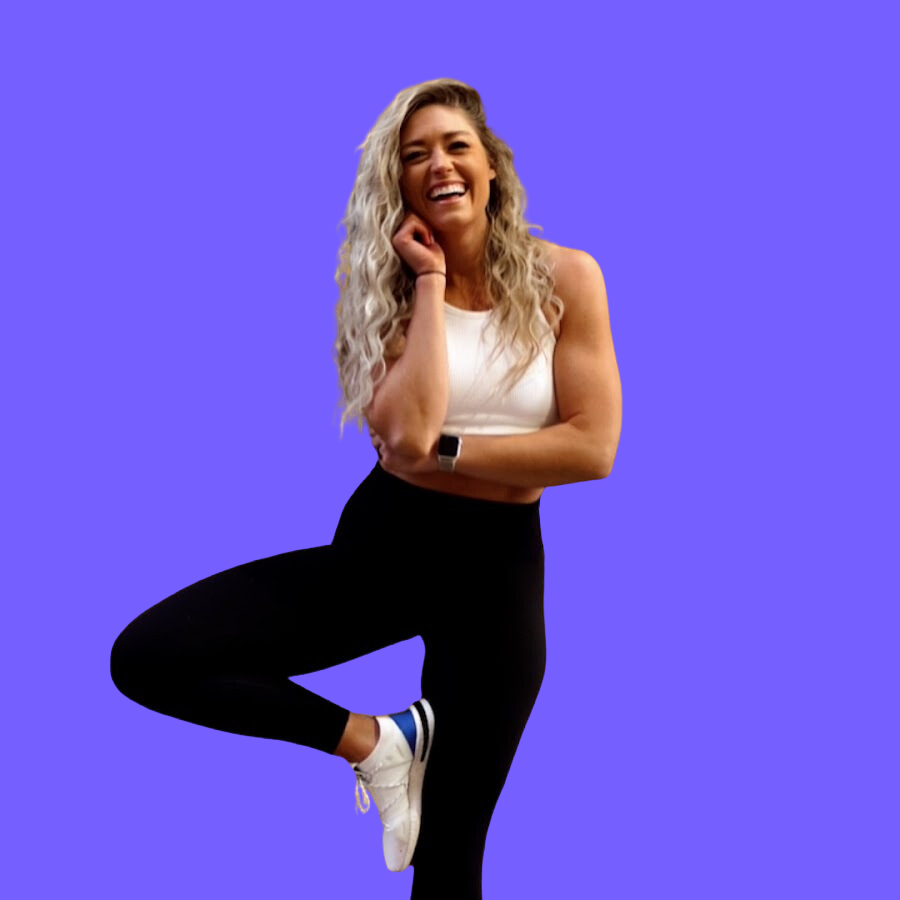 Our overall experience with Exercise.com is a breeze. We love how easy it is to integrate this app with our current workflow while providing great fitness programs for our customers and save us time in the process.
Julie Ledbetter
Owner, Ledbetter Fitness
Ready to get started growing your fitness business online with your own fitness apps?
Read More:
Introduction
The Rise of Fitness Influencers on Instagram
In recent years, social media has become an increasingly popular platform for individuals to share their lives and connect with others around the world. One area that has seen significant growth in this space is fitness and wellness. From yoga instructors to personal trainers, many people are turning to Instagram as a means of sharing their fitness journeys and building a following.
At the forefront of this trend are fitness influencers – individuals who have amassed large followings on social media platforms such as Instagram by sharing their workout routines, healthy eating habits, and overall lifestyle. These influencers have been able to monetize their accounts through various means, including sponsored content, affiliate marketing, and selling merchandise.
Making Money from a Fitness Instagram Account
For many people who are passionate about health and fitness, the idea of making money from an Instagram account may seem like a dream come true. Not only can it provide a source of income but it can also allow them the opportunity to share their message with a wider audience. However, building a successful fitness Instagram account requires dedication and hard work.
It's not just about taking great photos or posting inspirational quotes – it's about creating an authentic brand that resonates with your audience. In this article, we will explore the steps that you can take to build a successful fitness Instagram account and monetize it effectively.
Building a Fitness Instagram Account
The Power of a Fitness Niche
One of the most important aspects of building a successful fitness Instagram account is finding and cultivating your niche. This means targeting a specific segment of the fitness community and creating content that appeals to their unique needs and interests. For instance, you might focus on yoga for beginners, high-intensity interval training (HIIT) workouts, or nutrition for athletes.
The key is to find something that differentiates you from other fitness influencers on the platform.
This will help you stand out, attract more followers, and build a loyal audience that trusts your expertise. Your niche can also serve as the basis for your personal brand, which we'll discuss in more detail below.
Branding Yourself as a Fitness Influencer
Once you've identified your niche, it's time to start building your personal brand as a fitness influencer. This means creating an identity that reflects your values, style, and expertise in the industry.
Your brand should be consistent across all of your social media accounts (not just Instagram), making it easy for followers to recognize and remember you.
To build your brand on Instagram specifically:
Create a unique username that's easy to remember and reflects your niche
Write an engaging bio that conveys who you are and what you offer
Select high-quality profile and cover photos that capture people's attention
Use consistent filters or color schemes in all of your posts to create visual cohesion
Engage with other influencers in the fitness community by commenting on their posts or collaborating on projects.
Crafting High-Quality Content That Attracts Followers
No matter how specific and well-branded your niche is, you won't succeed on Instagram without creating high-quality content. This means taking the time to plan, shoot, and edit your posts so that they look professional and engaging.
Some tips for creating great fitness content on Instagram include using natural light or a ring light for photos/videos (avoid harsh overhead lighting), choosing visually interesting environments or backgrounds to shoot in, varying up your shots between full-body workouts and close-ups of exercises, using captions that are informative or inspirational (or both!), and always posting consistently at the same time of day to build expectation among followers. By putting effort into making each post strong, you'll be more likely to attract new followers and keep them coming back for more.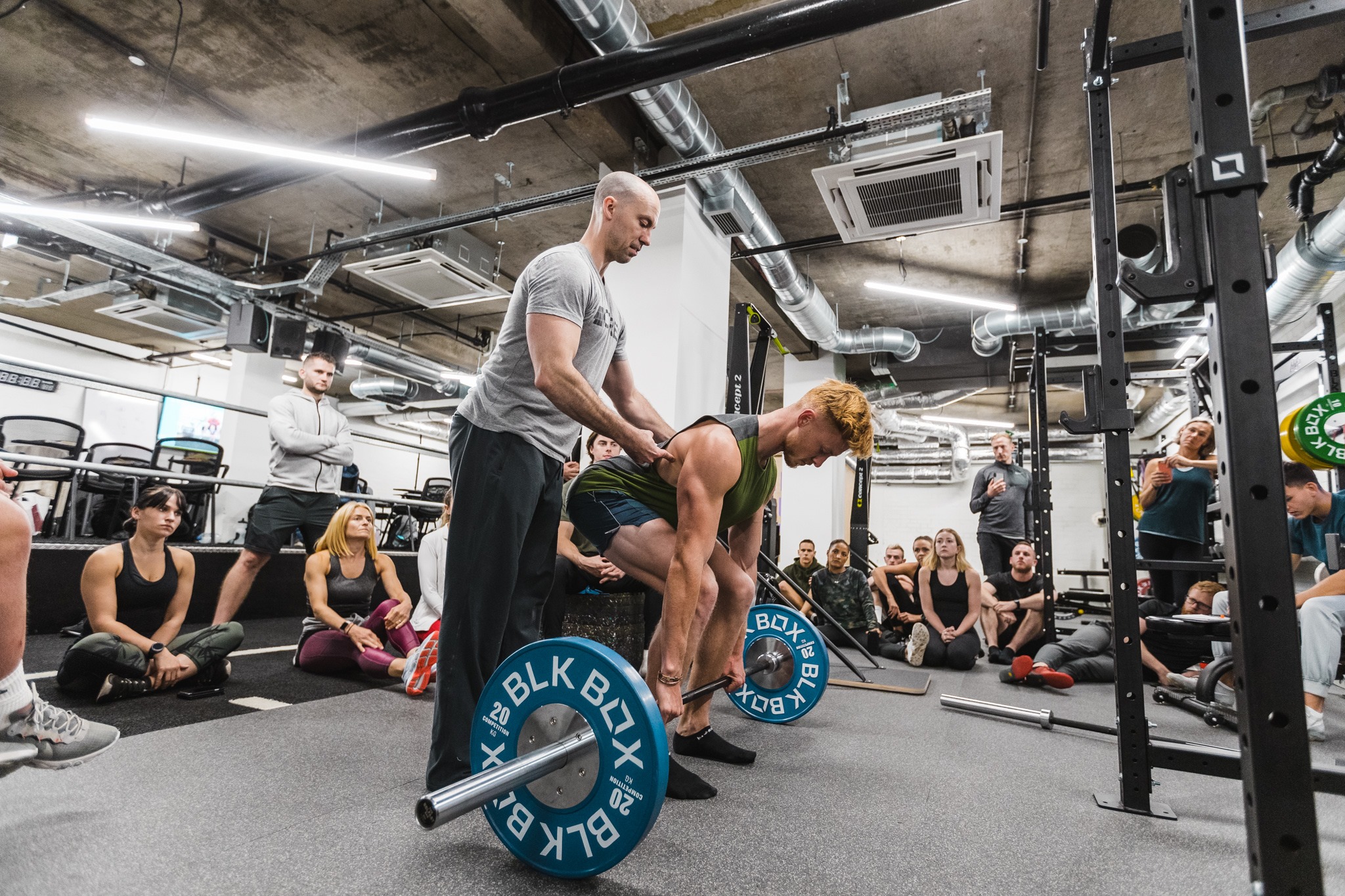 Exercise.com makes my life easier by providing an all-in-one solution and the opportunity to help those who otherwise would never have access to my programming!
Tony Gentilcore
Founder, Core Online
Read More:
Growing Your Following
Engaging with your audience
One of the most important strategies for increasing your follower count is to engage with your audience. This means responding to comments and direct messages, asking for feedback, and even reaching out to individual followers. By building a relationship with your followers, you create a loyal community that will actively promote your content and increase your reach.
To engage effectively, it's important to respond in a timely manner. Set aside time each day to check for new messages or notifications so you can respond promptly.
Additionally, make sure to ask questions and encourage discussion in response to your posts. This creates a more interactive experience for your followers and encourages them to keep coming back.
Using relevant hashtags
Hashtags are an important tool for growing your following on Instagram. By using relevant hashtags, you increase the visibility of your posts beyond just your current followers. However, it's important not to overuse hashtags or use ones that aren't directly related to the content of your post.
To find relevant hashtags, try searching Instagram for keywords related to fitness or health that are popular within the community. Additionally, consider using branded hashtags specific to your account or partnerships.
Maintaining an active presence on Instagram
Consistency is key when it comes to growing a following on Instagram. That means posting regularly and at peak times when more users are active on the platform.
Additionally, updating stories or going live can also help maintain an active presence. However, it's important not to sacrifice quality over quantity when maintaining an active presence on Instagram.
Posting too often without providing valuable content can lead followers to lose interest quickly. Therefore, aim for high-quality posts that provide value while also maintaining consistency in posting frequency and timing.
Monetizing Your Fitness Instagram Account
One of the main reasons people become fitness influencers on Instagram is to make money. There are several ways you can monetize your account, including sponsored posts, affiliate marketing, and selling merchandise or digital products.
Sponsored Posts
Sponsored posts are when a company pays you to promote their product on your Instagram account. Typically, companies will reach out to influencers who have a large following in their target market.
The post will include a caption that explains the benefits of the product and includes a call-to-action for followers to purchase it. Some companies may also require a specific hashtag or tag in the post.
The amount of money you can make from sponsored posts depends on factors such as your follower count, engagement rate, and niche. According to Influencer Marketing Hub, an influencer with 100,000 followers can charge anywhere from $500-$5,000 for a single sponsored post.
Affiliate Marketing
Affiliate marketing is when you promote someone else's product and earn a commission for every sale made through your unique affiliate link. This method is often used by fitness influencers who recommend supplements or workout gear they use themselves. By sharing their personal experience with the product and providing an affiliate link for followers to purchase it, they can earn a commission for each sale made through that link.
The commission percentage varies by company but typically ranges from 5-30%. Some companies may also offer bonuses or additional incentives for top-performing affiliates.
Selling Merchandise or Digital Products
Selling merchandise or digital products can be another way to monetize your fitness Instagram account. Merchandise could include items such as workout clothes with your logo or motivational quotes printed on them.
Digital products could include things like workout plans, nutrition guides, or ebooks. To be successful in selling merchandise or digital products, you need to have a strong brand and loyal followers.
It's important to create high-quality products that align with your niche and provide value to your audience. Some fitness influencers have been able to turn their Instagram accounts into full-time businesses by selling their own merchandise or digital products.
Examples of Successful Fitness Influencers
There are many successful fitness influencers on Instagram who have monetized their accounts in various ways.
One example is Kayla Itsines, who has over 12 million followers and has built a fitness empire through her Bikini Body Guide program and Sweat app.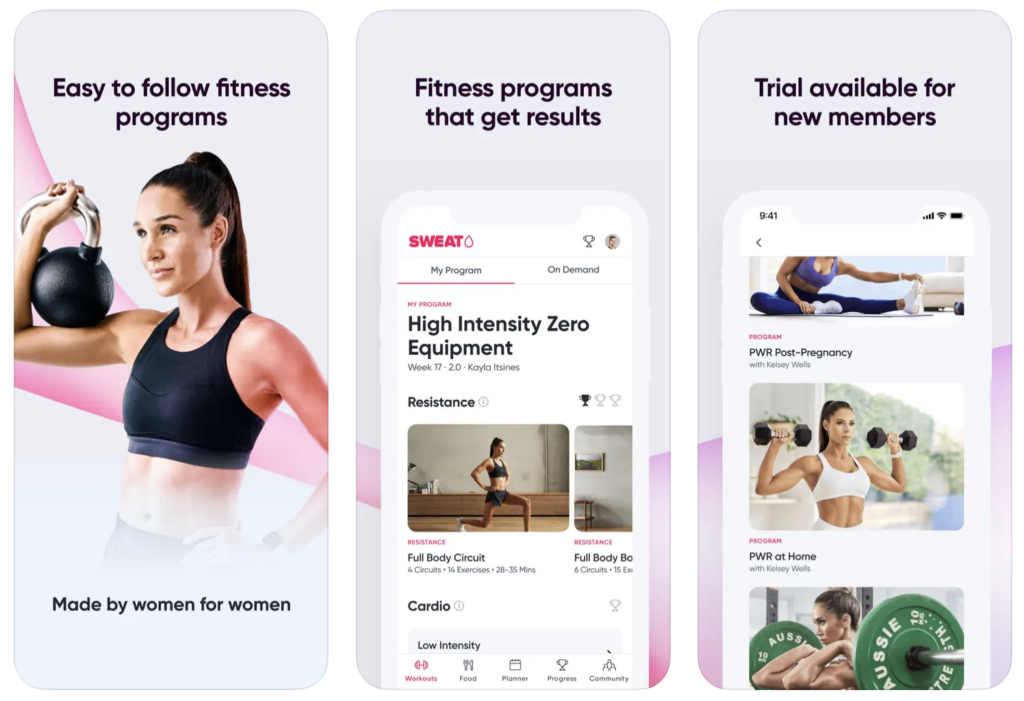 Another example is Whitney Simmons, who has over 2 million followers and sells her own merchandise line called Gymshark x Whitney Simmons.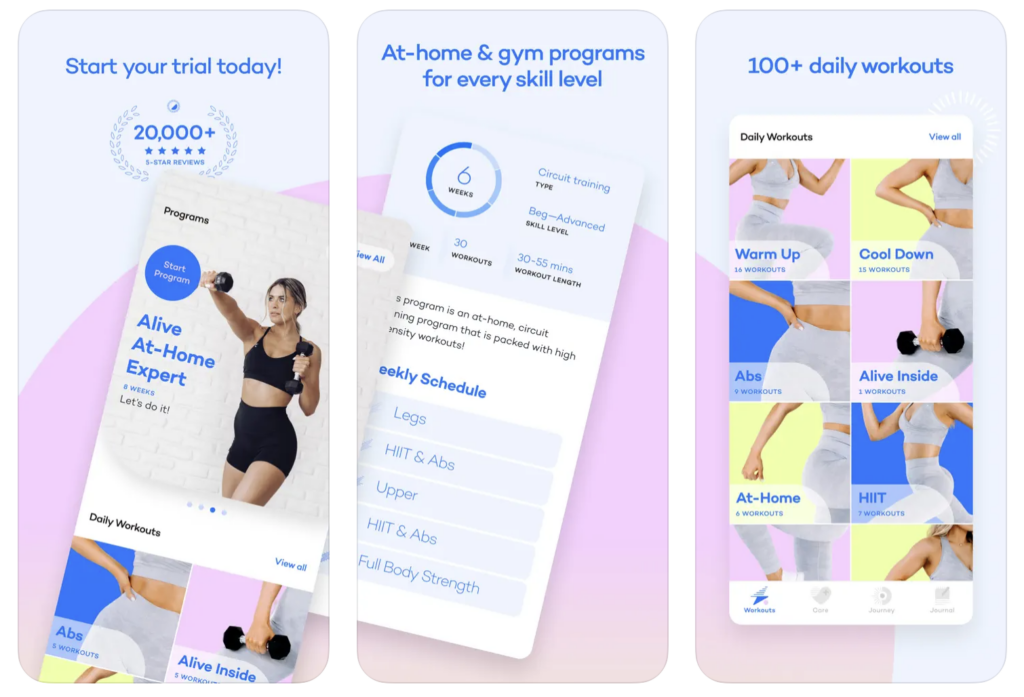 Both of these influencers started small but were able to grow their following by consistently providing valuable content and, most importantly, building a strong brand. By monetizing their accounts through sponsored posts, affiliate marketing, and selling their own products, they were able to turn their passions into lucrative careers.
Challenges and Considerations
Maintaining Authenticity
One of the biggest challenges that fitness influencers face when monetizing their Instagram accounts is maintaining authenticity. Followers are drawn to fitness influencers who are genuine and relatable, so it's important for influencers to be transparent about their brand partnerships and not compromise their values or beliefs in exchange for money. It's crucial for influencers to only endorse products or services that they truly believe in and that align with their personal brand.
Another potential challenge is the pressure to maintain a certain image on social media. Influencers may feel like they have to constantly post flawless photos or videos, which can lead to burnout.
To combat this, it's important for influencers to take breaks from social media and prioritize self-care. This can help them recharge and come back stronger with new content ideas.
Legal Considerations
In addition to maintaining authenticity, fitness influencers must also adhere to legal considerations when monetizing their Instagram accounts. The Federal Trade Commission (FTC) has guidelines for sponsored posts that require influencers to disclose any material connections they have with brands, such as receiving free products or payment for promotional content.
To comply with these guidelines, influencers must clearly label sponsored posts as "paid partnership" or "#ad." Failure to do so can result in fines or legal action. It's also important for influencers to stay up-to-date on changes in FTC regulations and adjust their practices accordingly.
Overall, while there are certainly challenges involved in monetizing a fitness Instagram account, these obstacles can be overcome with careful planning and a commitment to authenticity. Fitness influencers who remain true to themselves and build trust with their followers will find success in the long run. By following legal guidelines set forth by the FTC, fitness influencer will mitigate risk associated with non-compliance while still being able to earn a substantial income from their accounts.
Get Started
After reading this article, it should be clear that making money from a fitness Instagram account is possible, but requires dedication, hard work, and a strategy. Building a strong following and maintaining an active presence on the platform are key factors in monetizing your account. Remember to stay true to your brand and maintain authenticity as you pursue partnerships and sponsorships.
One of the most important takeaways from this article is that being successful on Instagram requires more than just posting content. Engaging with your audience and creating a community around your brand are crucial elements for building influence within the fitness space.
Consistently producing high-quality content that showcases your expertise in the industry will also help you stand out in a saturated market. Overall, while there may be challenges and considerations when monetizing an Instagram account, the potential benefits are significant.
Not only can you make money through sponsored posts or selling merchandise, but you can also build personal connections with other members of the fitness community. So if you have a passion for fitness and social media, consider starting your own journey as a fitness influencer today!
Read More:
Certainly! Here's the reformatted version:
What is the best way to monetize my Instagram fitness account?
Monetizing an Instagram fitness account involves leveraging sponsored posts, affiliate marketing, selling digital products like workout plans or ebooks, offering online training sessions, and collaborating with fitness brands for endorsement deals. The best way to monetize an Instagram fitness account is to start your own fitness brand and sell your own fitness products to your audience. Exercise.com makes this easy with a custom branded fitness app so you can sell workouts, offer workout memberships, and more.
Can you make money as an Instagram fitness influencer?
Yes, many fitness influencers make money through sponsored content, brand collaborations, affiliate marketing, and selling their own fitness products or services.
Do Instagram fitness models get paid?
Absolutely! Fitness models often get paid for sponsored posts, collaborations, and promoting brands or products, especially as their follower count and engagement rate increase.
How much do fitness Instagrammers make?
Earnings vary based on factors like follower count, engagement, and niche. While micro-influencers might make $50-$500 per post, those with larger followings can earn thousands per sponsored post.
How do you become a paid Instagram fitness influencer?
Build a solid follower base, maintain high engagement, consistently post quality content, network with brands, and seek partnerships or sponsorships aligned with your fitness niche.
How hard is it to make money as an Instagram fitness influencer?
It can be challenging initially, as it requires consistent content creation, networking, and building trust with your audience. However, with dedication and a strategic approach, monetizing becomes feasible.
Is it worth starting a fitness Instagram?
Yes, especially if you're passionate about fitness. It's a great platform to share knowledge, inspire others, and build a personal brand, which can open various monetization opportunities.
How do I become an IG fitness influencer?
Start by sharing quality content regularly, engaging with your audience, collaborating with other fitness enthusiasts, and remaining authentic. As you grow, brands may approach you for collaborations.
How many followers do you need to be an IG fitness influencer?
While there's no fixed number, even those with 1,000 engaged followers (known as micro-influencers) can start collaborations. The quality of engagement often matters more than sheer follower count.
How do I grow my fitness business on Instagram?
Share valuable content, use relevant hashtags, collaborate with related profiles, run ads, engage with followers, and consistently promote your offerings without being overly salesy.
How do I become a paid IG model?
Focus on building a strong, authentic portfolio, engage with your audience, network with brands and photographers, and be open to various collaboration opportunities.
Who is the highest paid Instagram fitness influencer?
This can vary yearly, but figures like Kayla Itsines and Simeon Panda have been among the top earners in the fitness space.
How do I monetize my fitness app?
Monetize through subscription models, in-app purchases, ads, premium features, or affiliate partnerships with fitness brands.
How do you monetize fitness videos?
Sell them as digital products, use them in paid online courses, or host them on platforms that pay for views like YouTube. Affiliate marketing and sponsorships can also be lucrative.
How to make money selling fitness plans?
Create tailored, effective plans that cater to various fitness goals. Promote them through testimonials, offer sneak peeks, and use platforms like your website or Instagram to reach potential clients.
Read More: How to Make Money Selling Workouts Online
How can Exercise.com help me monetize my fitness following online?
Exercise.com offers a comprehensive platform tailored for fitness professionals. You can manage your business, accept payments, host exercise videos, sell workout plans, and even run online fitness coaching – all through a custom-branded fitness app. This professional solution provides all the tools you need to monetize your fitness following efficiently. To explore its potential, book a demo today!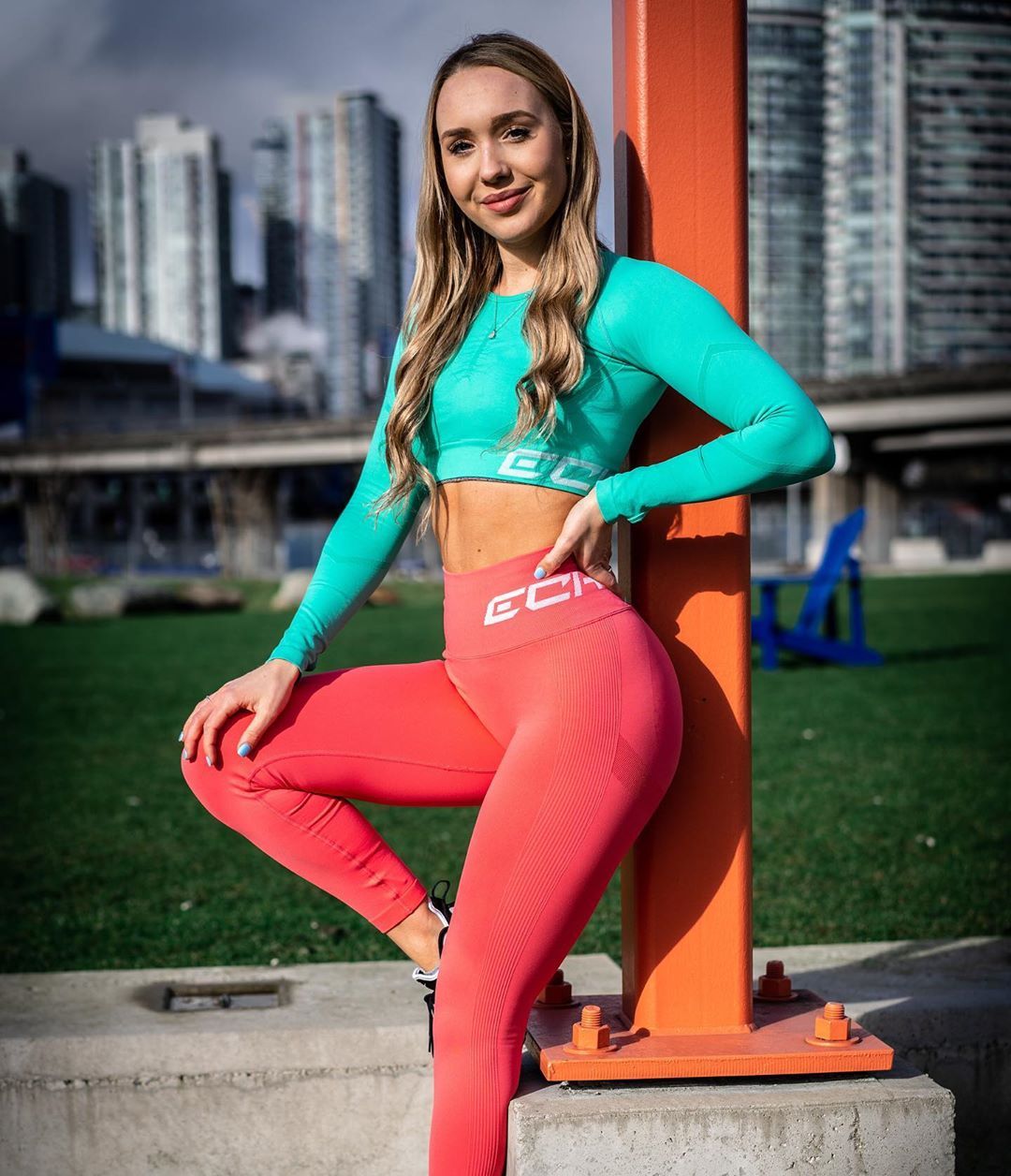 Exercise.com is amazing! Positively surprised by the efficiency at responding and helping out!
Erica Nangle
Owner, Erica Nangle Fitness
Are you ready to try the best software for fitness influencers, gym owners, personal trainers, and fitness professionals who are serious about growing their fitness businesses?
Read More: