Personal Trainer Career Options (37 Ideas!)
Check out our huge list of personal trainer career options so you don't get stuck in the rut of thinking every personal training career is the same. Maybe you've long considered a career as a personal trainer. With the growing emphasis on health and fitness, there has never been a better time to pursue this exciting and rewarding profession. But beyond the traditional one-on-one personal training sessions at the local gym, there are a plethora of PT career options available to certified personal trainers. Whether you're just starting out or looking to make a change, exploring the different paths in the personal training industry can open up new doors and provide you with endless opportunities for growth and success.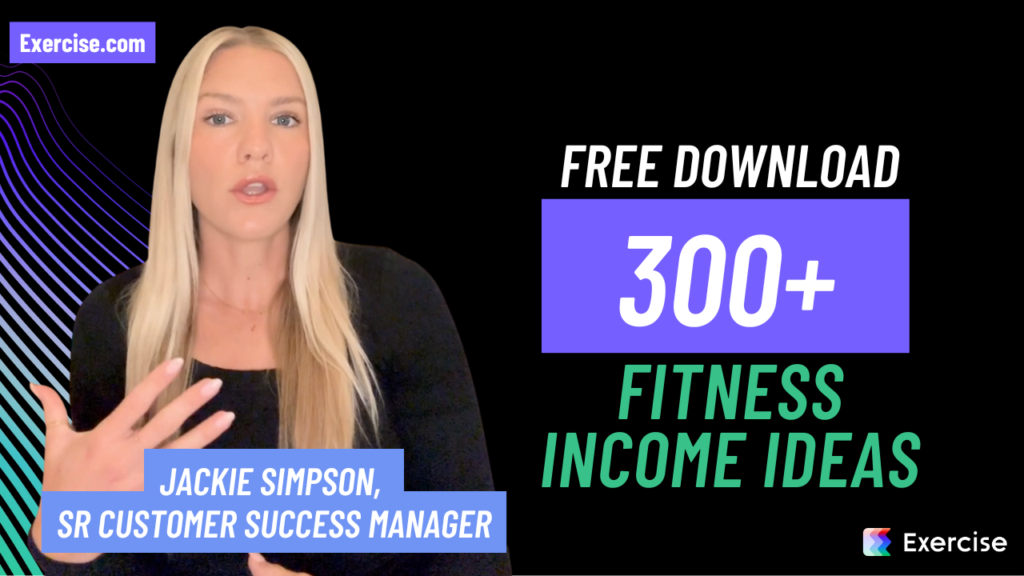 Discover the various career options available for personal trainers and learn how to navigate the fitness industry. Check out this complete personal training career guide if you are interested in being a personal trainer but wonder if there's valuable work beyond the gym. And, of course, with the Exercise.com platform you can easily run your entire fitness business with your own custom branded fitness apps. Be sure to check out the best gym management software and the best personal training software to make money selling workouts online, browse through and create your own personal training workout templates, pick up some personal training marketing ideas to learn how to make money from fitness, and much more.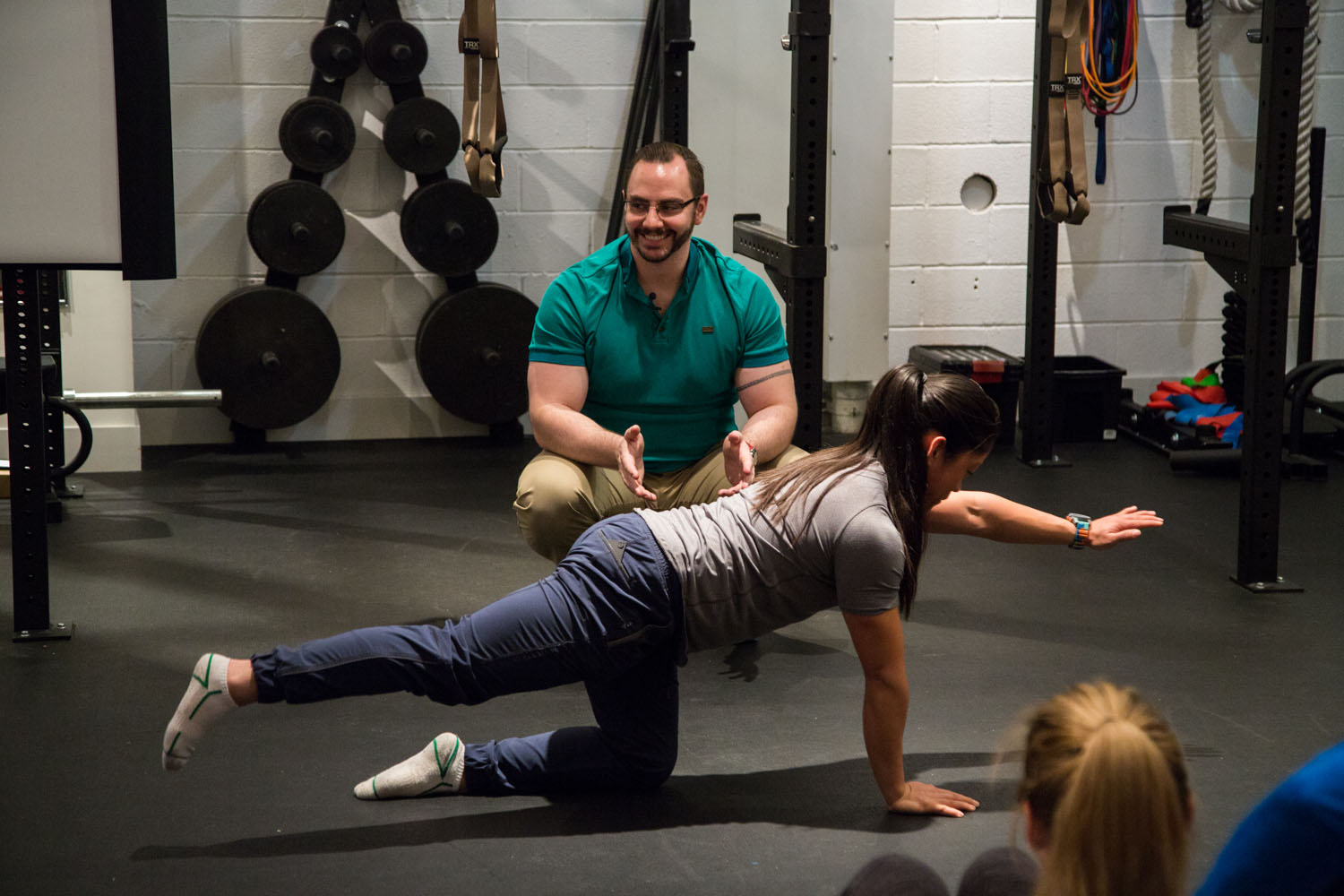 "Developing an easy intake system with my apps and ways to scale the delivery of workouts has been huge. Working with 20-30 individuals who each have specific goals and restrictions can be challenging, but your platform makes it easy to organize everyone's programs and put a plan together that will get them the best results possible. The simple, effective tools help expand and simplify my coaching process."
Dean Somerset
Owner, Somerset Fitness
Recent Personal Trainer Career Trends
BONUS Career Trend Idea #1: Sell Workout Plans Online
One recent trend is the growth of online personal training. Did you know that you can make money online selling workout plans instead of training clients in-person?
I sold a workout program and matched my yearly salary of in-person training within two weeks of selling to my community!
Paul Fabritz
Founder and BS, CSCS, NSCA-CPT, ACE, FMS, PJF Performance
BONUS Career Trend Idea #2: Start a Fitness Influencer Business
You can learn how to become a fitness influencer and take your fitness expertise online.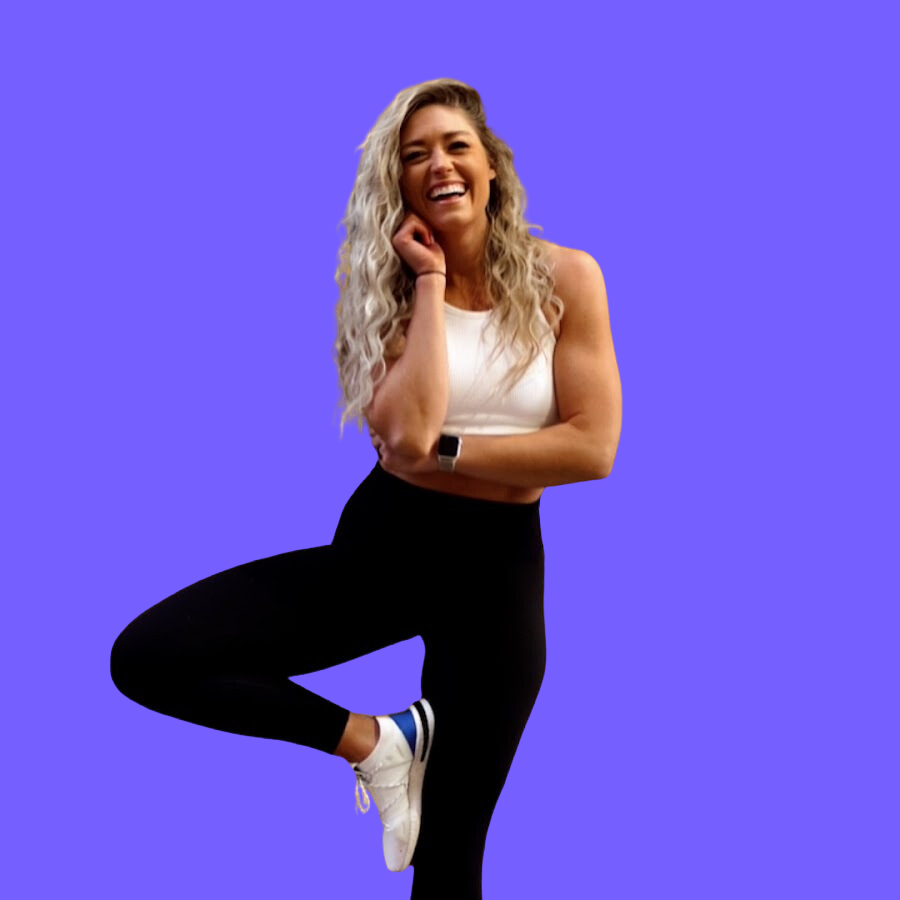 Our overall experience with Exercise.com is a breeze. We love how easy it is to integrate this app with our current workflow while providing great fitness programs for our customers and save us time in the process.
Julie Ledbetter
Owner, Ledbetter Fitness
BONUS Career Trend Idea #3: Create a Fitness App
Learn how to make a fitness app with the best white label fitness app builder software: Exercise.com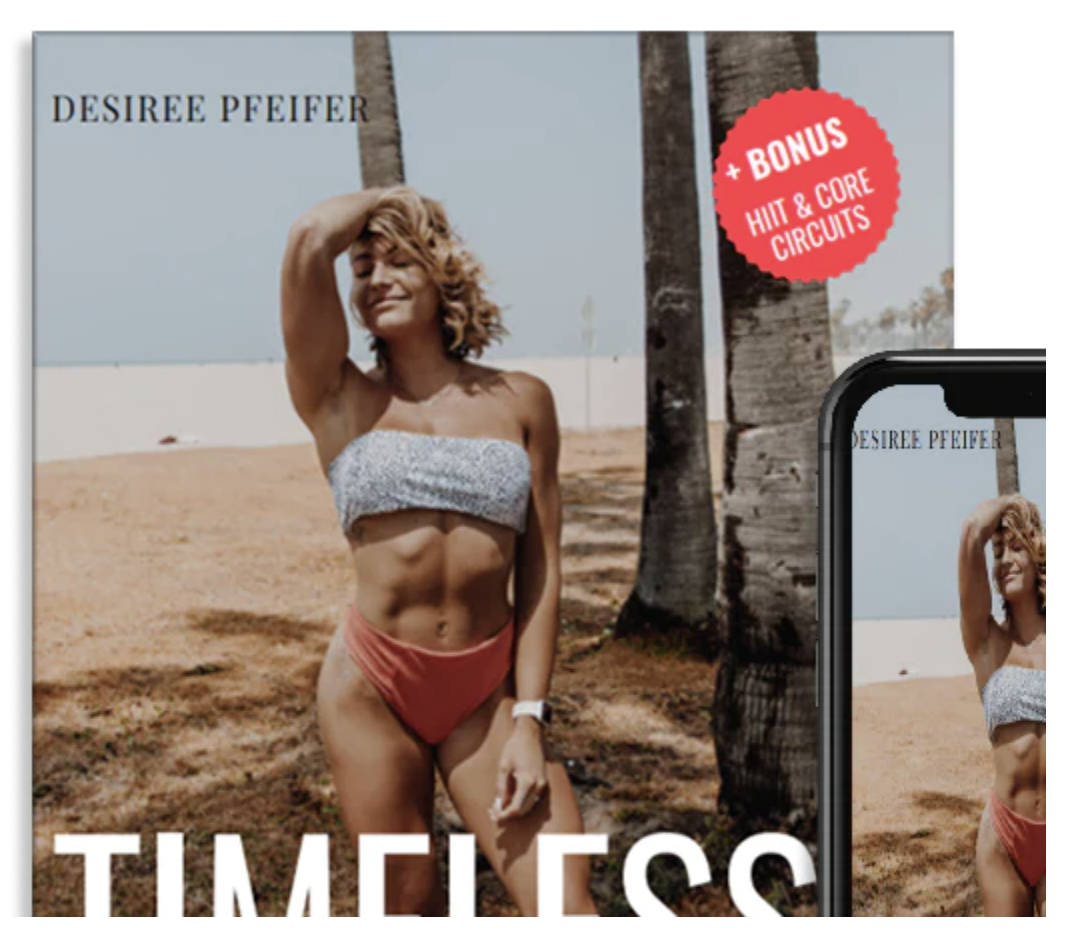 I am grateful to have been able to create an app for my online family to grow with, and be able to support a business that I believe in.
Desiree Pfeifer
CEO, DBFT LLC
You can use the Exercise.com platform to get started. Get a demo now!
There are Many Personal Trainer Career Options
While most personal trainers work in a gym or fitness center, there are many other personal training career options that provide great careers.
Personal trainers can work as employees, contractors, or business owners (learn more about how to start a fitness business)
Personal trainers can work in multiple settings, around the world, and can work in fields beyond traditional fitness training.
After gaining experience, personal trainers can teach others or continue their education in a related field.
Are you interested in a personal training career, but wonder if there's valuable work beyond the gym? Are you a personal trainer who is looking for something new? Read this big list of different personal training career opportunities and then be sure to put to work the best personal training software no matter which personal training career option you choose.
Wanting to expand your horizons is natural in any career. When it comes to personal training, current or aspiring trainers have many opportunities for growth. In this day and age, engaging in physical fitness is, to an extent, trendy; this is good news for personal trainers that are considering dabbling in a new niche. With the rise in popularity of online training, personal trainers now have a wide range of revenue-boosting job options (that can be found below) at their disposal.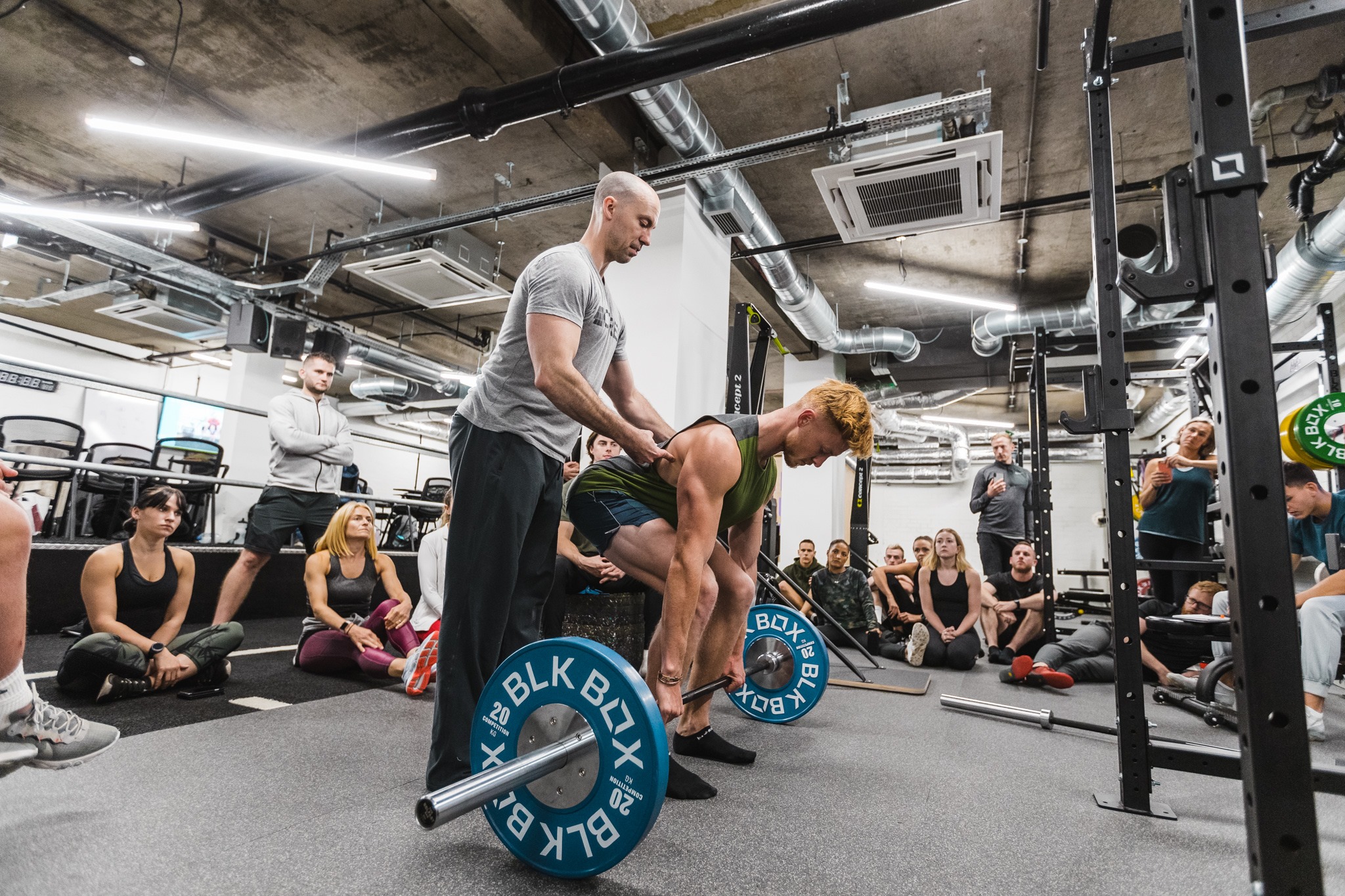 Exercise.com makes my life easier by providing an all-in-one solution and the opportunity to help those who otherwise would never have access to my programming!
Tony Gentilcore
Founder, Core Online
Of course, time is money. In order to devote your time to your clients, you need to devote less time to the daily tasks of owning a training business. Request a demo of the Exercise.com platform today to learn how you can manage your training business and your clients efficiently and effectively.
Personal Training Career Statistics
Here is a list of statistics that provide insights into the personal training career:
Projected Job Growth: The U.S. Bureau of Labor Statistics (BLS) projects a 15% growth rate for fitness trainers and instructors from 2019 to 2029, much faster than the average for all occupations.
Source: U.S. Bureau of Labor Statistics
Average Annual Salary: According to the BLS, the median annual wage for fitness trainers and instructors was $40,510 in May 2020.
Source: U.S. Bureau of Labor Statistics
Most Common Places of Employment: About 58% of fitness trainers and instructors worked in the civic and social organizations industry, while 14% were self-employed in 2019.
Source: U.S. Bureau of Labor Statistics
Certification Impact: Personal trainers with certifications can earn on average 20% more than those without certifications.
Source: Payscale
Online Training: In 2020, over 50% of fitness professionals increased their use of online training services to engage with clients.
Source: IHRSA 2020 Report
Client Retention: Personal trainers who use software to manage client relationships can improve client retention rates by up to 25%.
Source: Glofox Report
Average Client Age: The age group most likely to hire a personal trainer is between 40 and 60 years old.
Gender Distribution: About 56% of personal trainers are female, according to a 2019 survey.
Source: Statista
Popular Specializations: Nutrition coaching, weight loss, and sports conditioning are among the most popular specializations for personal trainers.
Virtual Training Adoption: During the COVID-19 pandemic, 85% of fitness professionals offered or expanded virtual services.
Source: Club Industry Report
These personal training statistics offer a comprehensive view of the personal training career landscape, from earning potential and job growth to client demographics and emerging trends.
Personal Training Defined
Most of us have heard of personal training, but what is it really?
A personal trainer is a nationally certified and knowledgeable individual who provides fitness and exercise instruction and prescription to clients. They motivate clients by setting goals, providing accountability and encouragement, and giving feedback on exercise form and modifications.
Personal trainers have advanced knowledge of human anatomy and kinesiology, exercise science, and nutrition. Trainers harness this knowledge to set up individualized exercise and nutritional programs for their clients. They work one-on-one, lead group exercises, and teach classes or boot camps.
Personal training is a trending career. In fact, the Bureau of Labor Statistics estimates that the personal training market will grow 13% between 2018-2028! The increased demand for personal trainers means that it will be easier to find a position in the field of personal training as opposed to trying to pursue a career in an industry with slow or stalled growth.
Educational Requirements for Personal Training
While most certifying bodies only require a high school diploma to be accepted into their program, post-secondary education — such as a formal degree, training course, or certification — is highly recommended. Further education will benefit your clients and raise your earning wage.
There are six basic steps towards becoming a personal trainer:
Earn a high school education: A high school diploma or GED are both acceptable.

Complete a CPR and AED course:

Cardiopulmonary resuscitation (CPR) and automated external defibrillator (AED) certifications are imperative for client safety.
Choose a specialty: Choosing one of the many personal training career paths will help determine the necessary training and professional planning needed to excel within that particular niche.
Prepare for a certification examination: The certifying agency that you choose will have study materials like exam prep courses, training classes, workshops, study guides, and more, for purchase to help you prepare for the examination. Be sure to choose a certifying agency that is accredited by the NCCA.
Take and pass the exam: Register for a certifying exam. The exam is usually a computer-based test that has 120-150 multiple-choice questions.
Find a job and build your resume: Once you've passed your certifying exam, you can apply for a job! NASM and other fitness institutes have job boards for new graduates. Many new trainers work at their local gym and shadow an experienced trainer. You can also work independently and build your client list.
Some top certifying programs include NASM (National Academy of Sports Medicine), ISSA (International Sports Sciences Association), ACE (American Council on Exercise), ACSM (American College of Sports Medicine), and NSCA (National Strength and Conditioning Association).
Personal Trainer Setting and Salary Statistics
Congratulations! You've passed your certifying exam and are ready to change lives through personal training!
When finding a new job, it's important to consider the density of personal trainers in a setting and the salaries they make. Sometimes it's hard to find a job in a popular setting that's saturated with experienced trainers. For example, most personal trainers work at a gym or fitness center, so it may be difficult to find a job in that setting.
It's also important to consider the salary in a particular setting. The average wage for a personal trainer is $39,820. But many times, salaries are higher in settings that are considered less desirable. This is to recruit passionate and educated trainers to improve the quality of these settings. Read our full guide on the highest paying fitness jobs for more information what fitness jobs make the most money and to learn more about things like gym owner income, fitness influencer income, and more. And, of course, if you learn how to start a fitness business then some of the most profitable fitness business models are just that-businesses! You will almost always make more money owning your own fitness business, rather than working a fitness job, but, of course, the risk profile of starting a gym is different that working at a gym.
While an alternative setting may not be your first choice, you can often make more money and gain a unique work experience that will benefit you down the road.
Regardless of your PT employment setting, it's important to always keep learning and growing! While routine is good, don't get set in your ways. You'll be a more effective trainer by changing your perspective, learning new skills from other trainers, and by getting the creative juices flowing; this might mean changing to a different facility in your niche, doing something completely new, or earning another certification or degree.
Read More:
Now, let's dive into the 33 different career options for personal trainers:
Working in a Gym
Most people associate personal trainers with gyms. To be fair, this isn't wrong. After all, 58% of personal trainers work for gyms and fitness clubs. But there are many facets of working for the gym.
#1 – Training and Coaching Individual Gym Members
One-on-one training allows you to build relationships with your clients, motivate and empower them, and watch them reach their goals.
There's no better feeling than that!
If you love a specific sport, consider working at a fitness center that offers sports training. Athletes are always looking for trainers to improve their running, soccer, basketball, volleyball, golf, hockey, and swimming skills, both on and off-season.
#2 – Group Exercise Instructor
If you like being at the front of the class and in charge, group exercise might be for you! Plan and choreograph your own routines with exercises that fit your style and clientele. Be ready to demonstrate, motivate, and provide correction!
Group exercise can come in various forms like Pilates, BarSculpt, Cardio Barre, Zumba, and Spinning. However, these may require special certifying courses before you can teach.
#3 – Team Player
Improve your customer service and marketing skills by doing front desk and reception tasks. If you're a new trainer, this is an excellent way to get your foot in the door for an upcoming personal training job. If you're an established trainer, picking up a few reception hours can easily increase your paycheck, especially during slow months.
Additionally, some fitness centers offer commissions on merchandise, equipment, and supplements. Increasing your knowledge of equipment and supplements builds your reputation and ultimately client trust. A client is more likely to utilize your skills if they perceive you as knowledgeable and trustworthy.
#4 – Independent Classes
Want to be your own boss but work in a gym? Renting a gym space is the best of both worlds. You can be more flexible, work when you want to, and raise your rates to earn a little more.
It's important to note that renting a gym space does come with the inevitable cost of paying rent. Typical options include paying a flat monthly rate or the facility receiving a percentage of each session. There are pros and cons to both options, but for some trainers, independence is worth the switch.
Contract and Independent Work
A contract personal trainer is someone who works in a gym or fitness space but is not employed by the management. They pay rent for the studio space where they host their classes, sessions, and training.
Contractors must assume managerial responsibilities in addition to training their clients, such as marketing skills, financial planning, scheduling, and filing their own taxes.
An independent personal trainer is also self-employed but doesn't live in the four walls of a gym. They meet clients in a neutral or private location and bring their own equipment.
Careers for contract and independent personal trainers provide a bit more flexibility than the careers of salaried personal trainers that work for a specific gym or fitness studio. Let's take a look at the various places where contract and independent personal trainers can provide their services:
#5 – In-Home Clients
Clients are passing over the amenities of fitness clubs (like saunas and massages) to hire personal trainers to help them reach their fitness goals in the privacy and convenience of their own homes.
There are advantages and disadvantages to this approach. You get to keep your whole paycheck, but drive time between clients can eat away at productivity. You have to bring your own equipment, and you may need to drastically modify your exercises to fit the space. That being said, this trend has spiked in recent years. Because clients are willing to pay much more for convenience and privacy, this is a worthwhile career.
#6 – Your Own Home
There's no better way to work from home than by training your clients in your home! You can utilize the equipment you already own, design programs to fit your space, and you don't need to pay overhead.
But before rearranging your garage to fit all of your clients, be sure to check your local laws and regulations for how to legally conduct a home business and be sure to apply for insurance coverage.
Read More: How to Start a Fitness Business from Home
#7 – Outdoor Boot Camp
If sweating it out in the great outdoors is more your style, this may be the niche for you!
Make proper arrangements at your local park (like checking with your local Parks and Recreation Department to inquire about any permits needed), design a power-packed workout (keep in mind, there's more class space), and get out there! As an added bonus, an outdoor program is an instant advertisement for casual park-goers. Check out the video below for some great initial boot camp ideas:
Read More: How to Start a Fitness Bootcamp Business
#8 – Apartment Complexes
Check into surrounding apartment complexes, especially if they have amenities like a gym or pool. It's a win-win situation: you get extra clients and the apartment gets higher ratings for their fitness facility.
#9 – Community Centers
Many community centers love to offer variety to their community by providing services like consultations, personal training sessions, sports, aquatics, and group fitness classes. Your expertise and motivation to encourage fitness and wellness can have a positive impact on local communities. It's also a fun experience to work with diverse ethnicities and ages.
#10 – High-End Coaching
High-end coaching goes beyond the workouts to fully understand your client. It's a holistic approach that really focuses on results. While weight loss through workouts is still a large piece of the puzzle, high-end coaching includes the client's mindset towards fitness.
With high-end coaching, you get a whole-person transformation. You overcome psychological barriers, evaluate dietary needs, and help them lose weight.
Many trainers find high-end coaching deceivingly challenging, so you need to be ready! In addition to dedicating many hours to your clients, you also need some level of psychology and nutrition training, strong networking skills, and an abundance of high-intensity workouts.
Read More: High Ticket Fitness Coaching Guide
#11 – Corporations
A growing trend in businesses is higher-ups promoting the health and wellbeing of their staff, especially employees who work a desk job.
Companies hire a personal trainer to host classes and provide health education. These sessions are used as a form of preventative medicine to improve mental and emotional health, reduce the risk of disease, reduce absenteeism, and thereby boost productivity.
While it may seem boring and stuffy at first, personal training in a corporate office has many creative options. Engage employees over a nutritious lunch by teaching on topics like stress management and fitness tips for desk jobs. Set up an in-house fitness challenge or encourage team building through boot camp. Encourage light fitness during breaks.
Read More: How to Write a Corporate Wellness Proposal
Take Your Talents Online
After a client has trained for a while, they know their routine and how to perform exercises, but they still may want some guidance, exercise modifications and advancements, and to check in with their trainer. This phenomenon has led to an increase in online personal training.
#12 – Online Personal Training
An online trainer takes on new clients, sets up a solid program, phases them into an independent routine, and keeps in touch via the internet. Online trainers have a steady stream of work both in-person and online. Plus, old clients can easily return for your expertise in the future.
Learning how to be an online personal trainer takes time, and you don't see profit overnight. There's scheduling, billing, and tracking of many clients' stats and routines. It quickly becomes an overwhelming headache. This is why it is important to use a fitness business management software to keep track of everything needed to run a successful online training business.
With an Exercise.com, you have a quality software program at your fingertips that takes the brunt of managerial duties. You can easily view and change your schedule, charge and manage payments, track routines and stats, direct message with clients, and more!
Plus choosing to go online, isn't just for online only trainers. Diversifying your revenue streams is important and our gym ecommerce software provides endless ecommerce opportunities (upsell, downsell, client engagement — it's all covered).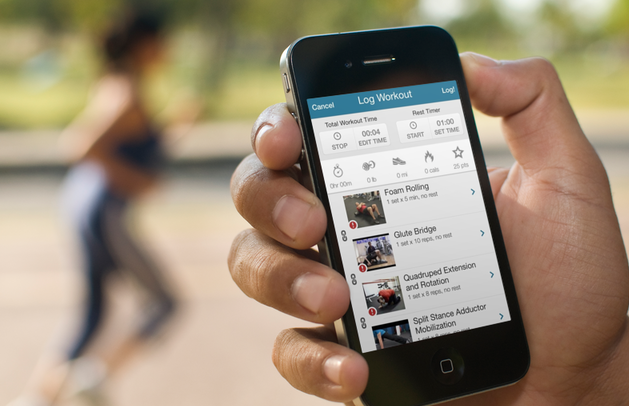 "My custom-branded apps have made my life easier and helped streamline my online training, which in turn has transformed into a pretty awesome additional revenue stream for me and my family."
Tony Gentilcore
Founder, Core Online
Best yet, there's an app so that you can track your client's progress anywhere you go. If you're considering online training, fitness business management software is an essential piece of the puzzle.
Change of Space and Pace
A personal trainer's schedule can be grueling. Often starting around 4:30 or 5 AM to set up for their 6 AM clients, trainers return home in the late evening after meeting the demand of after-work clients.
After a few years of long, grueling hours, you might crave a change of pace. We've got you covered with these refreshing job options!
#13 – Cruise Ships
Who wouldn't want to travel the world while doing what they love?
By working as a personal trainer on a cruise ship, you'll get to see exotic places between classes and clients. Additionally, many cruise liners provide you with free meals and accommodations. That means more money in your pocket! Take a look at the video below to learn more about working as a personal trainer on a cruise ship:
#14 – Resorts and Spas
Many resorts and spas are recruiting personal trainers to attract more customers, and you get to work in picturesque locations! However, be prepared to focus more on education, motivation, and targeted instruction since most clients on vacation may not be interested in high-intensity workouts.
Work With Different Clientele
You may not need to travel the world to slow down! Simply changing your clientele can make a world of difference.
Personal trainers usually work with 20 to 40-year-olds. Going above or below this age range can be a refreshing change of pace and perspective.
#15 – Retirement Communities
Check into your local retirement or assisted living facilities, like the one shown above, to see if you can provide basic fitness classes. The elderly benefit tremendously from additional exercise and enjoy having something new and different to do.
While elderly residents may not seem like the most fitness-savvy clients, many trainers find they genuinely enjoy the residents' personalities and find the experience incredibly rewarding.
#16 – Primary, Elementary, and High Schools
Alternatively, you can have your energy matched by school kids as their P.E. teacher. Encouraging children to develop healthy fitness habits early in life will benefit them throughout their lives as a whole. P.E. teachers usually need a bachelor's degree in an exercise or kinesiology field and a state-issued license, so this position may not be for everyone.
Specialize in a New Field
As your skills and experience grow, you will discover new interests and specialties. It's healthy to keep learning and adapting as exercise science evolves. Getting a higher education increases your knowledge, experience, salary, perspective, and provides a change of environment.
If you've found a new specialty that you can't get off of your mind or if you'd like to try something new, consider going back to school for these exercise and fitness-related degrees.
#17 – Physical Therapy
Physical therapists work in a variety of healthcare or outpatient settings to improve patients' quality of life by improving body movement and reducing pain. They evaluate each patient individually, develop a care plan for their specific needs, work towards the patient's goals, and provide a home exercise program to maintain their results.
#18 – Occupational Therapy
Though the name may be deceiving, occupational therapists evaluate and help patients across all seasons of life perform their daily activities (occupations) more efficiently and safely. Occupational therapists help children with disabilities, help individuals recover lost motor skills due to injury or stroke, help fine-tune problem-solving skills for cognitively-impaired individuals, and more.
Despite the similarities in training, physical therapy and occupational therapy are two very different fields. Check out the video below to learn more about their differences:
#19 – Athletic Trainer
An athletic trainer assists doctors and other medical staff in preventative care, injury rehabilitation, and emergency procedures for athletes. A bachelor's degree in athletic training, exercise science, or a related degree is required, but most athletic trainers find a master's degree improves their competitiveness in the job market.
One key to success for any trainer but especially if you're training athletes — have a system in place early.
Exercise.com has a track record working with Athletic Trainers helping them successfully train athletes in gym and when they are on the road.
You can use your custom-branded software to deliver workouts, send assessments to check on progress and tweak existing plans. You send athletes with homework and communicate easily with secure chat functions in your app.
And all of that is happening through your custom-branded apps.
#20 – Exercise Physiologist
An exercise physiologist helps an individual maintain improved overall health. They work closely with medical doctors to develop an exercise and flexibility program as their patients often suffer from chronic disease.
Candidates must have a bachelor's degree in a fitness or exercise-related field before obtaining certification from the American Society of Exercise Physiologists and the American College of Sports Medicine.
#21 – Sports Nutritionist
A sports nutritionist advises athletes on a balanced and effective nutrition program that allows optimal performance. It requires extensive knowledge of nutrition and sports performance. For that reason, a bachelor's degree in nutrition is a minimum education requirement, but many sports nutritionists find they need a master's degree to be competitive in the job market.
#22 – Yoga Instructor
Yoga instructors lead yoga classes in gyms, health clubs, private studios, community centers, and online. It's a highly competitive market that requires completion of a 200-hour training program. There are further yoga specialties like Baptiste Power Vinyasa, Iyengar, Anusara, and Bikram that require additional courses before teaching.
To learn more about how to become a certified yoga instructor, watch the video below:
#23 – Corrective Exercise Specialist
A corrective exercise specialist has advanced knowledge of body mechanics, flexibility, posture, and joint mechanics. They evaluate and treat clients to help them return to normal function with less pain. Any certified personal trainer with professional experience can apply for a Corrective Exercise Specialist certification from the National Academy of Sports Medicine.
#24 – Strength and Conditioning Coach
A strength and conditioning coach primarily works in a high school or college environment to improve athletic performance and reduce athletic injuries of their clients. They develop targeted conditioning programs, focus on proper technique, and monitor athletic performance. Coaches must obtain certification through the National Strength and Conditioning Association and must have a bachelor's degree.
Beyond Fitness
Maybe you want to step out of the workout dynamic altogether. There are plenty of occupations where your personal training background improves your credibility and helps you land more clients.
#24 – Health and Wellness Coach
After an evaluation of overall health and disease risk, a health and wellness coach focuses on guiding their clients through appropriate dietary changes. They can provide further information, education, and support for their clients during their transition to healthier choices. An in-depth explanation of this career path can be found in the following video:
#26 – Lifestyle and Weight Management Consultant
While very similar to a health and wellness coach, a lifestyle and weight management consultant looks at the whole person to improve overall health. Factors like routine, career, stress, family dynamics, diet, as well as fitness level are taken into consideration before creating achievable goals for an improved, healthier lifestyle.
#27 – Registered Dietician
Registered dieticians (RD) consult others on diet and nutrition. They assess food and nutrition needs, develop meal plans, provide further education on nutrition, and more. There are strict educational guidelines to becoming an RD, but RDs can work in practically any setting, from schools and hospitals to private practices and health centers.
#28 – Fitness Technician Engineer
Are you always discovering a new way to use equipment or an improvement on an old method? This job may be for you!
Use your master's degree in biomechanics or software engineering to innovate new workout equipment, techy athleticwear, fitness trackers, or other fresh ideas. What started as a side project can be the next big thing in fitness!
#29 – Fitness Apparel Design
If you design your next workout outfit in your head or wish that someone would fix that one annoying problem with your workout clothes, why not take your imagination to the next level? A bachelor of fine arts in apparel design allows you to produce your ideas and share them with the world.
Business Management
If your dream is to own or manage a gym or health-oriented business, learning about business management is essential. Learn more about business management in the video below:
#30 – Gym Management
Are you ready for steady work, a consistent salary, and benefits? Do you have a desire to mentor other employees and trainers? If so, you might be ready for a management position. Most gyms prefer to hire internally, so your chances of moving up in a company are higher if you're already employed and have a quality reputation.
Exercise.com specializes in saving fitness business time and money through their all-in-one fitness business management software. Check out the features and benefits here.
Read More:
#31 – Gym Ownership
Do you have management experience, a business degree, and a strong passion for fitness? Does your city need a fitness niche, like yoga or CrossFit? Consider opening your own business!
This venture is not for the faint of heart. It takes a lot of focus, determination, sacrifice, and dedication to your dream. But with the right planning, many personal trainers are successful in running their own business.
Here are a few tips if you choose to own your own gym:
Pass Along Your Knowledge
One of the most rewarding experiences is passing your baton of knowledge to others. This can happen organically as you encounter new personal trainers, but why not get paid to teach? Below are some careers in fitness that allow you to pass your knowledge on to others.
#32 – Consulting
Freelance consultation is an easy way to hustle while you work. Offer consultations on subjects like building a client list, marketing strategies, or management tips. These consultations can happen in training programs, gyms, or one-on-one coaching sessions. The possibilities are endless!
#33 – Become a Professor or Instructor
There are countless courses and classes you can teach, depending on your niche, experience, and education. If you have a formal education, you can teach courses at a college or university. If you've been trained in a niche like yoga or Zumba, consider taking the steps to teach others.
There you have it; a complete guide that keeps you growing and passionate in your personal training career! If you decide to pursue another career in fitness, personal training is an excellent foundation to fully comprehend and assimilate new information.
No matter your life stage, schedule, or current fitness level, there's always an exciting job waiting for you as a personal trainer.
Read More:
Exploring Different Paths in the Personal Training Industry
When it comes to personal training, there is no one-size-fits-all approach. The industry offers a wide range of career options, each with its unique advantages and challenges. From working in a gym to building your own personal training business, the possibilities are endless. Let's delve into some of the different career paths you can pursue as a personal trainer.
One career path in the personal training industry is working as a corporate wellness trainer. Many companies recognize the importance of employee health and wellness and offer wellness programs as part of their benefits package. As a corporate wellness trainer, you would be responsible for designing and implementing fitness programs for employees, conducting group exercise classes, and providing individualized coaching and support. This career path allows you to work with a diverse group of individuals and make a positive impact on their overall well-being.
Another career path in the personal training industry is specializing in a specific population or niche. This could involve working with athletes, seniors, pregnant women, or individuals with specific medical conditions. By focusing on a particular population, you can develop expertise in their unique needs and tailor your training programs accordingly. This specialization can set you apart from other personal trainers and attract clients who are specifically seeking your expertise. It also allows you to make a meaningful difference in the lives of individuals who may have specific fitness goals or challenges.
Finding Your Niche: Specialized Personal Training Careers
As a personal trainer, you have the freedom to specialize in a particular area of fitness that aligns with your passions and expertise. Whether it's working with seniors, pregnant women, or individuals with specific health conditions, finding your niche allows you to make a difference in the lives of those who need your expertise the most. By tailoring your training programs to cater to the unique needs of your clients, you can set yourself apart and build a loyal client base.
One specialized personal training career option is working with athletes. Athletes have unique training needs and goals, whether they are professional athletes looking to improve their performance or amateur athletes training for a specific event. By specializing in athletic training, you can help athletes optimize their training programs, prevent injuries, and enhance their overall performance.
Another niche in personal training is working with individuals who have undergone surgery or are recovering from an injury. These clients require specialized exercises and modifications to their training programs to aid in their rehabilitation process. By focusing on post-surgery or injury recovery training, you can help individuals regain their strength, mobility, and confidence.
The Pros and Cons of Working for a Gym as a Personal Trainer
Working as a personal trainer in a gym can offer stability and a steady stream of clients. However, it also comes with its own set of challenges, such as competing with other trainers and managing the expectations of your clients. Learning about the pros and cons of working for a gym can help you make an informed decision about whether this career path is right for you.
One of the major advantages of working for a gym as a personal trainer is the access to a wide range of equipment and facilities. Gyms typically have a variety of exercise machines, free weights, and other fitness equipment that you can utilize to design effective workout programs for your clients. This can enhance the quality of your training sessions and allow you to offer a diverse range of exercises to help your clients achieve their fitness goals.
Taking the Freelance Route: Building Your Own Personal Training Business
If you're a go-getter and enjoy the freedom of being your own boss, building your own personal training business might be the perfect option for you. While it requires more effort to establish and maintain, being a freelance personal trainer offers the flexibility to set your rates, choose your clients, and create your own schedule. However, it's important to be aware of the challenges that come with entrepreneurship and the need for constant marketing and networking to grow your client base.
One of the key advantages of starting your own personal training business is the ability to tailor your services to meet the specific needs and goals of your clients. As a freelance personal trainer, you have the freedom to design customized workout plans and provide personalized attention to each individual. This level of personalization can lead to higher client satisfaction and increased referrals, ultimately helping you grow your business.
Corporate Wellness Programs: A Lucrative Avenue for Personal Trainers
In recent years, many companies have recognized the importance of employee wellness and have started implementing corporate wellness programs. This presents a valuable opportunity for personal trainers to work with businesses and provide fitness services to their employees. From conducting group fitness classes to offering personalized training sessions, corporate wellness programs offer a steady income and the chance to make a significant impact on the health and well-being of employees.
One of the key benefits of corporate wellness programs is the potential for long-term client relationships. Unlike individual clients who may come and go, employees participating in a corporate wellness program are likely to be consistent and committed to their fitness goals. This allows personal trainers to build strong connections with their clients and provide ongoing support and guidance.
Additionally, working with businesses through corporate wellness programs can provide personal trainers with access to a larger client base. Instead of relying solely on individual clients, trainers can tap into the employee population of a company, which can range from a few dozen to several thousand individuals. This expanded reach can lead to a higher demand for fitness services and ultimately increase the earning potential for personal trainers.
Becoming a Virtual Trainer: Exploring the World of Online Fitness Coaching
The digital age has transformed many industries, and personal training is no exception. With the rise of technology, personal trainers can now reach clients from all over the world through online fitness coaching. Whether it's through personalized workout plans, video consultations, or virtual group fitness classes, becoming a virtual trainer can provide you with the freedom to work from anywhere and increase your client base beyond geographical limitations.
One of the key advantages of becoming a virtual trainer is the ability to offer flexible scheduling options for your clients. Unlike traditional in-person training sessions, online fitness coaching allows clients to access their workouts and training materials at their convenience. This means that clients can fit their workouts into their busy schedules, whether it's early in the morning, during lunch breaks, or late at night. As a virtual trainer, you can provide 24/7 access to your training programs, ensuring that your clients have the flexibility they need to stay committed to their fitness goals.
Pursuing a Career in Sports Performance Training: Working with Athletes and Teams
If you have a passion for sports and working with athletes, a career in sports performance training could be your calling. Sports performance trainers work with athletes of all levels, from high school teams to professional athletes, helping them improve their performance and prevent injuries. This career path requires specialized knowledge and certifications but can be incredibly rewarding for those who have a love for fitness and sports.
The Role of a Personal Trainer in Rehabilitation and Injury Prevention
Beyond helping clients reach their fitness goals, personal trainers also play a crucial role in rehabilitation and injury prevention. By working in collaboration with physical therapists and healthcare professionals, personal trainers can design exercise programs that aid in the recovery process and help individuals regain strength and mobility. Understanding the importance of injury prevention and rehabilitation can open up opportunities to work in medical settings or with clients who require specialized care.
Climbing the Ranks: Advancing from Personal Trainer to Fitness Manager or Director
For personal trainers looking to take their career to the next level, there are opportunities to move up within the fitness industry. Advancing to a role as a fitness manager or director allows you to oversee a team of trainers, manage operations, and develop strategic plans to grow the business. This career path requires strong leadership and business skills, as well as a proven track record as a successful personal trainer.
Beyond One-on-One Sessions: Group Fitness Classes and Bootcamps for Trainers
If you enjoy working with multiple clients at once and thrive in a group setting, offering group fitness classes or bootcamps can be a lucrative option. Group training not only allows you to work with more clients within the same time frame but also fosters a sense of community and camaraderie among participants. From high-intensity interval training to yoga classes, the possibilities for group fitness are endless, and this career path can provide a steady income while catering to a larger audience.
Expanding Your Expertise: Certifications and Additional Education for Personal Trainers
Continuing education is vital for personal trainers to stay current with the latest trends and advancements in the industry. Acquiring additional certifications and expanding your expertise not only adds credibility to your resume but also allows you to offer a wider range of services to your clients. From nutrition certifications to specialized training programs, investing in your professional development can open up new career opportunities and set you apart from the competition.
Balancing Work-Life Harmony as a Full-Time Personal Trainer
While being a personal trainer can be incredibly rewarding, it's important to find a balance between work and personal life. Making sure to prioritize self-care, set boundaries, and create a sustainable schedule can help prevent burnout and ensure long-term success in the industry. Finding strategies to maintain a healthy work-life harmony is essential for personal trainers who want to thrive both personally and professionally.
Exploring International Opportunities for Personal Trainers
If you have a sense of adventure and a desire to explore new horizons, the personal training industry offers remarkable international opportunities. From working at luxury resorts to teaching fitness classes on cruise ships, there are various avenues for personal trainers to travel the world while doing what they love. Not only will you gain valuable cultural experiences, but you'll also broaden your skillset and be exposed to different fitness philosophies and practices.
Making a Difference in Community Health: Public Health Advocacy through Fitness Training
Beyond working with individual clients, personal trainers have the potential to make a significant impact on community health. By getting involved in public health advocacy and partnering with local organizations, personal trainers can promote fitness and wellness initiatives to combat sedentary lifestyles and improve the overall health of their communities. Whether it's organizing community fitness events or leading educational workshops, this career path allows personal trainers to make a tangible difference in the lives of others.
The Future of the Personal Training Industry: Trends and Forecast
As the personal training industry continues to evolve, it's essential for personal trainers to stay informed about the latest trends and future forecasts. From wearable fitness technology to virtual reality fitness experiences, the industry is constantly evolving to provide trainers and clients with innovative tools and techniques. Understanding these emerging trends can help personal trainers adapt and stay ahead in the industry, ensuring a successful and fulfilling career for years to come.
As you can see, the personal training industry offers a vast array of career options for those passionate about fitness and helping others. Whether you choose to work in a gym, start your own business, or explore specialized areas of personal training, there is no shortage of opportunities to make a difference in the lives of your clients and build a successful and fulfilling career. So, take the time to explore these different paths, consider your passions and goals, and embark on a journey that will not only transform the lives of others but also your own.
Thank you for taking the time to read this comprehensive guide to personal trainer career options. We hope you found it informative and inspiring as you navigate your professional journey in the world of fitness and wellness.
Will personal trainers be in demand in the future?
Yes! The job market for personal trainers is growing. Employment of personal trainers is expected to grow 13% by 2028.
What education is needed to become a personal trainer?
A personal trainer must be certified by a qualifying certification agency like the American Council on Exercise or the National Academy of Sports Medicine. A high school diploma or GED is the minimum educational requirement to be accepted, but higher education or certification is extremely beneficial.
Can you be a personal trainer without a certification?
You shouldn't advertise yourself as a personal trainer without being certified. However, you can be a group exercise or yoga instructor without being a certified personal trainer.
Is being a personal trainer a good career?
Yes! Personal training is a fulfilling career. Personal trainers earn an excellent salary, have flexible schedules, plenty of setting options and can easily pick up extra hours.
Where do most personal trainers work?
Over half of personal trainers work in a gym or fitness club. Many personal trainers are also self-employed.
What are some popular career options in personal training?
Most personal trainers work for a gym, but there is a growing demand for self-employed personal trainers to provide private sessions in a client's home, corporate locations, and even online.
Are personal trainers paid hourly?
This depends on your work setting. At a gym, you are paid hourly until your client calendar is booked, and then you can consider a salary. If you're self-employed, you decide your working wage.
Do personal trainers get paid well?
The average personal trainer is paid $39,517 annually or $18.12 an hour. Personal trainers can earn more depending on experience, additional certifications, work setting, and side hustles.
No matter your career path in the field of personal training, you will need a software platform that allows you to track clients, send invoices, automate training plans, and set appointments with ease. Try the Exercise.com platform to find out how fitness business management software can help you advance in your personal training career. Get a demo now!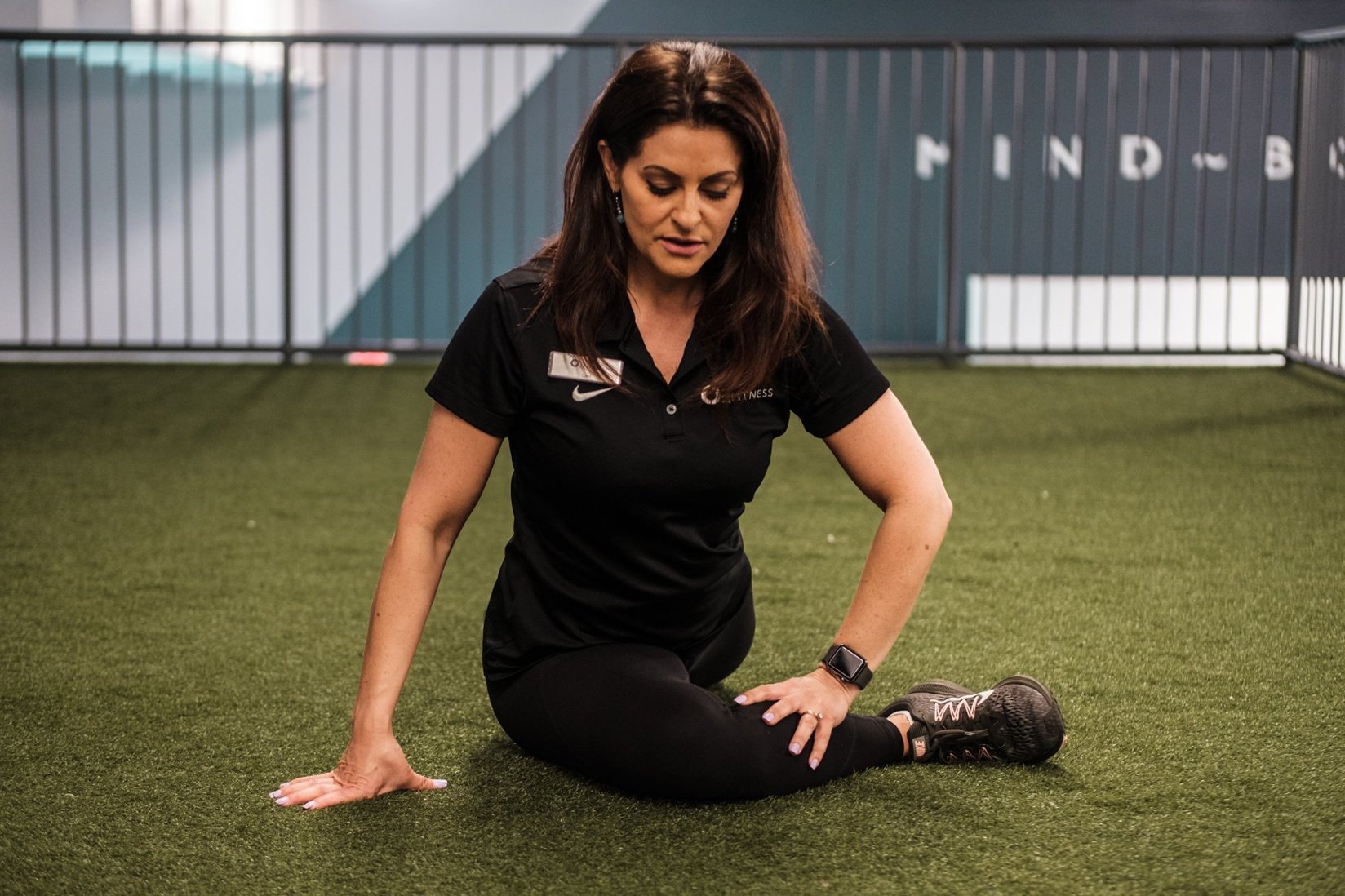 Excellent choice for my business! I tried nearly all the "major" platforms and found Exercise.com to be the most intuitive.
Lani Hudgins
Certified Personal Trainer & Nutrition Coach
References:
Tyler Spraul
is the director of UX and the head trainer for Exercise.com. He has his Bachelor of Science degree in pre-medicine and is an NSCA-Certified Strength and Conditioning Specialist® (CSCS®). He is a former All-American soccer player and still coaches soccer today. In his free time, he enjoys reading, learning, and living the dad life.