The best EZ Facility alternative is Exercise.com.
Looking for the best EZ Facility alternative? In the world of fitness management software, there are many options available to help streamline operations, improve client engagement, and maximize revenue. One popular choice is EZ Facility, but today we're going to introduce you to a game-changing alternative: Exercise.com. With its robust features, user-friendly interface, and unmatched customization options, Exercise.com is the top choice for fitness businesses looking to take their operations to the next level.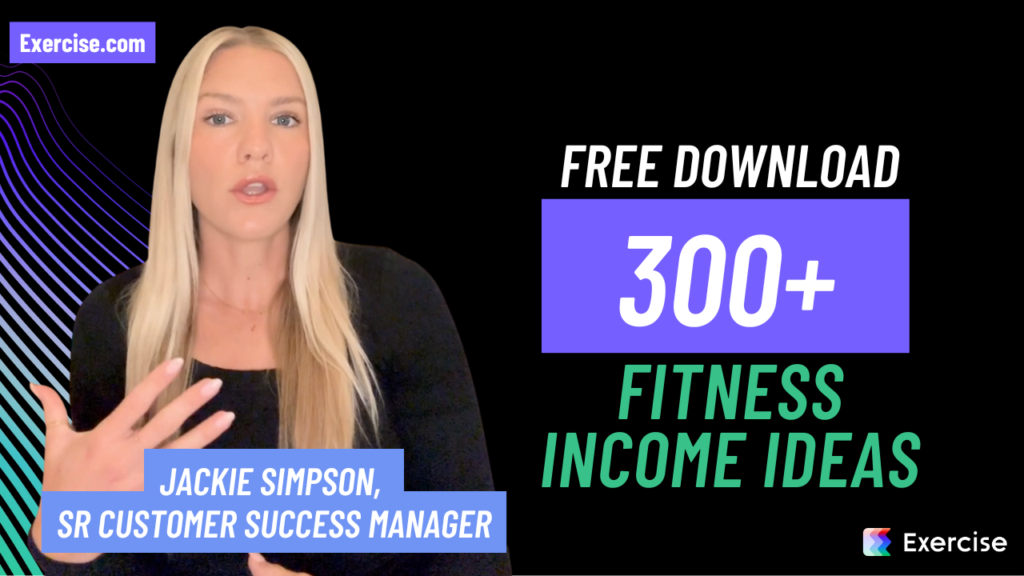 Why Choose Exercise.com Over EZ Facility?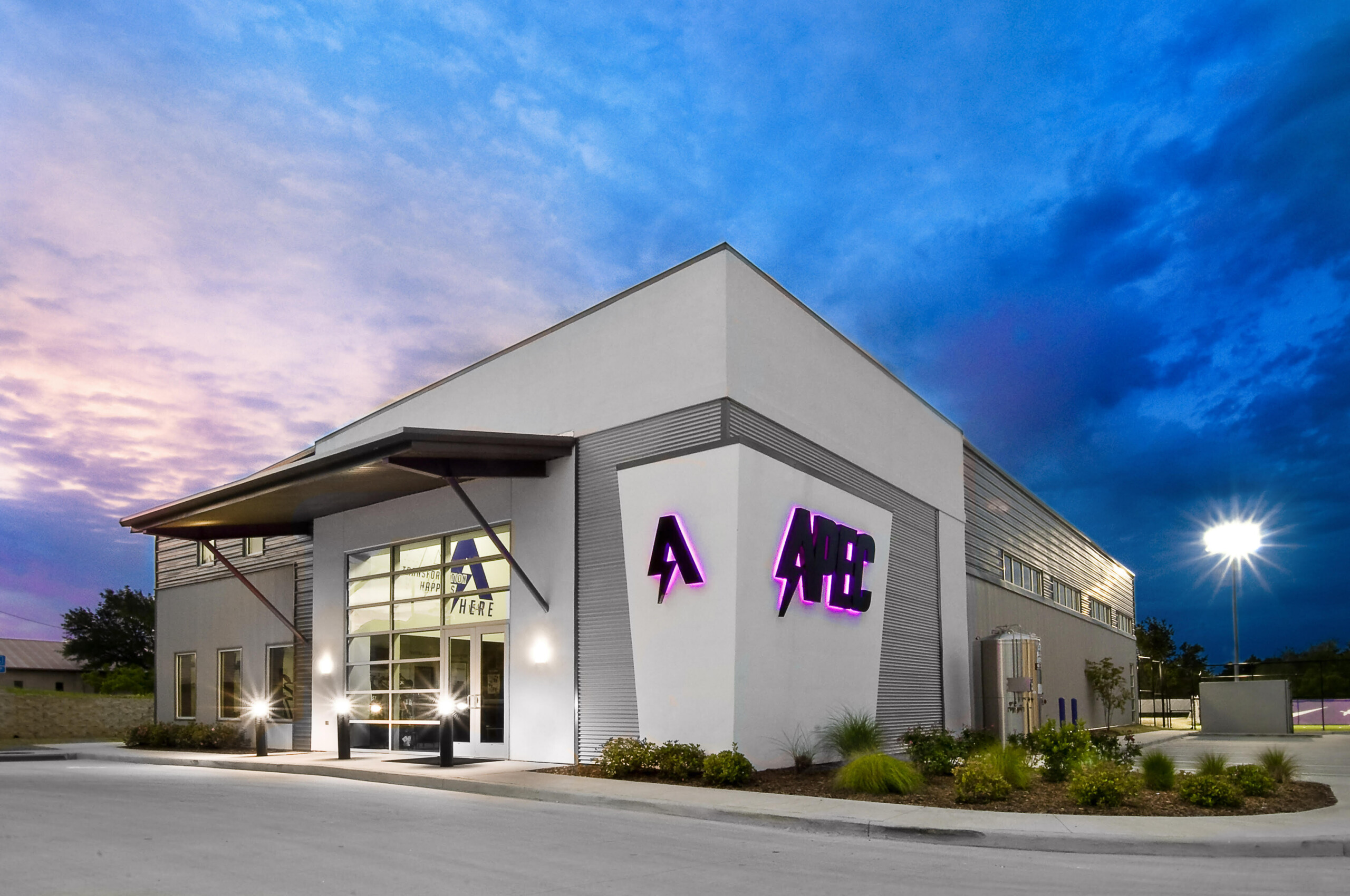 Exercise.com is simply the best. We were using three or four different apps or softwares to do what we can now do all in one with the Exercise.com platform.
Brandon Stroupe
Founder and President, APEC Sports Performance
Read More

: EZ Facility
When it comes to choosing a fitness management software, it's important to consider the specific needs of your business. While EZ Facility may have its advantages, Exercise.com goes above and beyond in several key areas. One of the major advantages is Exercise.com's commitment to continuous improvement and innovation. With regular updates and new feature additions, Exercise.com consistently stays ahead of the game, ensuring that your fitness business has access to the latest tools and technologies.
Additionally, Exercise.com offers a level of customization that sets it apart from the competition. With the ability to tailor the platform to your specific brand and business goals, Exercise.com allows you to create a unique and personalized experience for your clients. From custom branding to tailor-made workout plans, Exercise.com ensures that your fitness business stands out and provides a top-notch experience for your clients.
Another reason to choose Exercise.com over EZ Facility is the comprehensive reporting and analytics features. Exercise.com provides detailed insights into your business's performance, allowing you to track key metrics such as revenue, membership growth, and client engagement. With this data at your fingertips, you can make informed decisions to optimize your operations and drive business growth.
Furthermore, Exercise.com offers seamless integration with popular fitness tracking devices and apps. This integration allows your clients to easily sync their workouts and progress data from their wearable devices or fitness apps directly to your platform. By providing this convenience, Exercise.com enhances the user experience and encourages client engagement, ultimately leading to better results and increased client satisfaction.
The Benefits of Exercise.com as an Alternative to EZ Facility
Exercise.com offers a plethora of benefits that make it a superior alternative to EZ Facility. One of the major advantages is its all-in-one solution for fitness businesses. With Exercise.com, you get access to a comprehensive suite of tools that help you manage and grow your business. From membership management and scheduling to workout creation and tracking, Exercise.com covers all aspects of your fitness business under one roof.
In addition, Exercise.com takes advantage of cutting-edge mobile technologies, ensuring that your clients can access your services anytime, anywhere. With a fully mobile-responsive platform and a dedicated mobile app, Exercise.com makes it easy for clients to schedule appointments, track progress, and engage with your services on the go.
Furthermore, Exercise.com offers robust reporting and analytics features that provide valuable insights into your business performance. With detailed reports on revenue, client attendance, and engagement metrics, you can make data-driven decisions to optimize your operations and drive growth.
Comparing Features: Exercise.com vs EZ Facility
When it comes to features, Exercise.com outshines EZ Facility in many ways. Exercise.com offers a wide range of features designed to empower fitness businesses and enhance client experiences. Some of the standout features include:
Customizable workout plans: Exercise.com allows you to create personalized workout plans tailored to your client's goals and preferences.
Automated workout tracking: With Exercise.com, clients can track their progress and performance, providing valuable insights for both trainers and clients.
Online booking and scheduling: Exercise.com's intuitive scheduling feature makes it easy for clients to book appointments, classes, and sessions.
Built-in communication tools: Exercise.com enables trainers and clients to stay connected through secure messaging, ensuring effective communication.
Comprehensive exercise library: Exercise.com offers an extensive library of exercises and videos, providing educative resources for clients.
These are just a few examples of the many features that Exercise.com provides. With such a versatile and powerful suite of tools, Exercise.com offers fitness businesses the ability to truly elevate their operations and deliver exceptional experiences to their clients.
In addition to these features, Exercise.com also offers a robust client management system. This system allows fitness businesses to easily manage client profiles, track progress, and store important information such as health history and goals. With Exercise.com's client management system, trainers can provide personalized attention and support to each client, ensuring that their fitness journey is tailored to their individual needs.
Pricing Comparison: Exercise.com vs EZ Facility
Pricing is an important consideration when choosing a fitness management software. While EZ Facility may offer competitive pricing, Exercise.com provides incredible value for the cost. Exercise.com offers flexible pricing options to accommodate businesses of all sizes and budgets.
But it's not just about the price. With Exercise.com, you not only get access to an exceptional software solution but also a dedicated team of experts who are committed to your success. From onboarding to ongoing support and training, Exercise.com ensures that you have the resources you need to maximize your investment and achieve your business goals.
In addition to the competitive pricing and dedicated support, Exercise.com also offers a wide range of features and tools that can help streamline your fitness business operations. With Exercise.com, you can easily manage memberships, schedule classes and appointments, track client progress, and process payments all in one convenient platform.
Furthermore, Exercise.com understands the importance of customization and branding for your fitness business. That's why their software allows you to personalize your platform with your own logo, colors, and branding elements. This helps create a cohesive and professional image for your business, enhancing your brand identity and customer experience.
User-Friendly Interface: How Exercise.com Outshines EZ Facility
A user-friendly interface is crucial for any software solution, and Exercise.com excels in this area. The platform is designed with simplicity and intuitiveness in mind, making it easy for both fitness professionals and clients to navigate and use. Whether you're creating workouts, managing memberships, or analyzing analytics, Exercise.com's interface is clean, organized, and user-friendly.
In contrast, EZ Facility's interface may be more complex and overwhelming for some users. While it offers a wide range of features, the learning curve may be steeper, and the overall user experience may not be as seamless. Exercise.com prioritizes user-friendliness and ensures that even the most novice users can navigate the platform with ease.
Customization Options: Why Exercise.com is the Preferred Choice
One of the standout features of Exercise.com is its extensive customization options. Unlike EZ Facility, which may limit your branding opportunities, Exercise.com empowers you to create a fully branded and personalized experience for your clients. From logos and color schemes to custom workout plans and branded mobile apps, Exercise.com allows you to showcase your unique brand identity and create a cohesive and immersive client experience.
Exercise.com understands that branding is essential for distinguishing your fitness business from the competition and building trust and recognition among your client base. With its customization options, Exercise.com enables you to establish a strong brand presence that resonates with your target audience and sets your business apart.
The Importance of Mobile Accessibility: Exercise.com vs EZ Facility
In today's digital age, mobile accessibility is paramount. Exercise.com recognizes the significance of mobile technology and goes above and beyond to deliver a seamless mobile experience for both trainers and clients. With a dedicated mobile app, Exercise.com ensures that your clients can access your services anytime, anywhere, making it convenient and easy for them to engage with your business.
EZ Facility, on the other hand, may not offer the same level of mobile accessibility. While it may have mobile-friendly features, Exercise.com's mobile app provides a more comprehensive mobile solution, allowing clients to access workouts, track progress, book appointments, and communicate with trainers all from the convenience of their smartphones.
Streamlined Membership Management: Exercise.com vs EZ Facility
Membership management can be a complex and time-consuming task for fitness businesses. However, Exercise.com simplifies the process with its streamlined membership management features. From effortless member onboarding to automated billing and payment processing, Exercise.com takes the hassle out of managing memberships.
Exercise.com's robust membership management features also allow you to create and manage multiple membership options, track attendance, and automate renewals. With these tools, you can efficiently manage and grow your membership base, ensuring a seamless and hassle-free experience for both you and your clients.
Maximizing Revenue with Exercise.com: A Better Alternative to EZ Facility
As a fitness business, maximizing revenue is a top priority. Exercise.com understands this and provides a range of revenue-generating features that set it apart from EZ Facility. With Exercise.com, you can sell workout plans, online training, and digital products to your clients, opening up new revenue streams. Additionally, Exercise.com's e-commerce capabilities enable you to sell merchandise, supplements, and other physical products directly from your website or mobile app.
With these revenue-generating features, Exercise.com helps fitness businesses diversify their income and boost their bottom line. It's a powerful tool that allows you to not only deliver exceptional services but also increase profitability.
Client Engagement and Retention: How Exercise.com Beats EZ Facility
Client engagement and retention are crucial for the long-term success of any fitness business. Exercise.com recognizes this and offers a range of features aimed at enhancing client engagement and ensuring long-term loyalty. With Exercise.com, you can send automated reminders and notifications to clients, keeping them engaged and motivated. Additionally, the platform offers various communication tools that enable trainers and clients to stay connected and foster a sense of community.
Furthermore, Exercise.com's comprehensive tracking and progress monitoring features allow trainers to provide personalized feedback and support, helping clients achieve their goals and maintain their motivation. By prioritizing client engagement and satisfaction, Exercise.com helps fitness businesses build lasting relationships and improve client retention.
Marketing and Promotion Tools: Why Exercise.com is the Clear Winner
Marketing and promotion are critical for attracting new clients and growing your fitness business. Exercise.com understands this and offers a range of marketing and promotion tools that give you a competitive edge. From built-in SEO optimization and content creation features to social media integration and email marketing, Exercise.com provides the tools you need to effectively market and promote your fitness services.
EZ Facility may offer some marketing features, but Exercise.com's comprehensive suite of marketing tools ensures that you have everything you need to successfully market your business and reach your target audience. With Exercise.com, you can create engaging content, track marketing campaigns, and analyze results to optimize your marketing efforts and drive business growth.
Comprehensive Reporting and Analytics: Exercise.com vs EZ Facility
Reporting and analytics are vital for assessing the success of your fitness business and making data-driven decisions. Exercise.com goes above and beyond to provide comprehensive reporting and analytics tools that give you valuable insights into your business performance.
With Exercise.com, you can track and analyze key metrics such as client progress, attendance, revenue, and more. The platform provides customizable reports and dashboards, allowing you to monitor the health of your business and identify areas for improvement. By harnessing the power of data, Exercise.com empowers fitness businesses to make informed decisions and drive growth.
Integrations and Third-Party Apps: Why Exercise.com is the More Versatile Option
Exercise.com understands the importance of integrations and third-party apps in today's technology landscape. That's why Exercise.com offers a wide range of integrations with popular platforms and third-party apps, ensuring seamless data flow and connectivity.
Whether you want to integrate with fitness tracking apps, wearable devices, payment gateways, or marketing tools, Exercise.com has you covered. These integrations enhance the versatility of Exercise.com, enabling fitness businesses to leverage existing tools and technologies while consolidating their operations under one platform.
Customer Support and Training: Why Choose Exercise.com Over EZ Facility?
Customer support and training are crucial when adopting new software solutions. Exercise.com takes pride in its exceptional customer support and training offerings. From onboarding to ongoing support, Exercise.com is dedicated to helping you get the most out of the platform.
Exercise.com provides comprehensive onboarding training to ensure a smooth transition to the platform. Additionally, their customer support team is readily available to answer any questions or address any issues that may arise.
Unlike EZ Facility, Exercise.com offers personalized training sessions and resources tailored to your needs. Whether you're a fitness professional or a business owner, Exercise.com equips you with the knowledge and support necessary to make the most of the platform.
Exercise.com: Your EZFacility Alternative
Why Choose Exercise.com?
Here are five reasons why fitness professionals use Exercise.com vs. EZFacility.
If you're ready to get started with an easy-to-navigate, all-in-one fitness software designed to fuel your business, request a demo with Exercise.com today.
And, if you want to see how EZFacility's additional features stack up to Exercise.com software features, check out our in-depth guide below.
What is EZFacility?
EZFacility is a web-based business management software used by fitness, health and wellness, and sports facilities and businesses. It is a division of Jones Software and is headquartered domestically in Woodbury, NY, with a separate office in the United Kingdom. It has between 51 and 200 employees and was founded in 2003.
Exercise.com has been developing all-in-one management software since 2010; when the combined years of experience of our world-class dev team, paired with the knowledge from world-class fitness experts, resulted in a one-of-a-kind product that is used and celebrated by fitness professionals across the country.
Our best gym management software system is trusted by fitness professionals and is built by a team that excels at what they do, both in the gym and out.
Unless otherwise stated, all images and reviews below are of/about the Exercise.com All-In-One Fitness Business Management software platform.
Fitness Business Management Software
EZFacility offers fitness business management features for professionals, staff, and trainers to create calendars and schedules for classes, clinics, or rentals. Staff can also integrate calendars to view schedules and enable notifications and reminders.
Customization is the key when it comes to the fitness business management software of Exercise.com. You have the ability to set up calendars and schedules, send reminders to clients, view or manage workout plans, and customize and save any workout plan for clients.
For those who love tracking their workouts, you can easily send workout summaries for clients to view and track. Clients and members can look at workout summaries and performance health assessments over time to see the progression toward their fitness goals.
Client/Class Scheduling
As stated, EZFacility allows for client and class scheduling.
Exercise.com software makes online booking easy so your clients can easily book appointments and classes through your custom-branded booking calendar. The software allows you to efficiently schedule, view, and manage all appointments and classes.
Gym/Facility Management
With the Exercise.com platform, you'll be able to reach your client retention metrics and staff reports with minimal effort. Exercise.com FBM saves you time with assignable staff roles, so you can put staff management on autopilot. And you'll have sales and business reports for all of your clients, classes, and workout packages to make managing your business easy. All of your reports can be run in a single software, and you can sort reports by:
EZFacility also has staff management and report features available to its clients.
Business Dashboard Reports
EZFacility states to have a dashboard for the management of scheduling, memberships, POS and inventory, and league management.
Exercise.com's business dashboard reports allow you to analyze your business how you deem fit. As soon as you enter your dashboard, information such as your schedule for the day, recent clients, messages, and business reports are shown to you. All of this information can be edited to your preferred presentation.
Your business reports are customizable as well, giving you free-range to how you want to analyze your business or filter information. Whether you want to run custom reports on your revenue, staff, or clients, Exercise.com gives you many options to ensure that you are on top of your business's operations.
Client Automation
Staff, trainers, and professionals can use EZFacility to do things like set up notifications and reminders, access the management software 24/7 from any device, and automate product reorder alerts and marketing/communication emails or text messages to health club members.
Exercise.com also has useful features for automating tasks and features, and you don't need a third-party application to send automated texts. Personal trainers, managers, and staff can automate emails, notifications, and text messages, create automatic workout delivery options, automatically deliver files, photos, videos, or notes to clients, or automate health performance assessment results or information.
Dedicated Zapier Support
Exercise.com partners with Zapier for added integrations and continuous support.
Dedicated Account Manager
Not everything has to be automatic, so your Exercise.com customer support team is there the entire time to make sure your website and app work the way that helps you and your business the most. With scheduled software system updates alongside your team at Exercise.com, your automatic features and others will run exactly how you customize them to.
EZFacility does not provide its clients with a dedicated account manager. However, clients can contact EZFacility support for any questions or concerns they may have.
Customized Software
Custom software is very important as your apps and website are the first things many clients use and see when searching and communicating with your business. Exercise.com will provide a fully custom-branded fitness trainer app to meet your appearance and functionality needs
Custom-Branded
EZFacility offers customization features for their app and partnered websites, namely in business logos, colors, information, and links to personal social media pages, but does not expand more in this area on their website. With Exercise.com's all-in-one customizable business management software, you'll get access to these customizable features:
Customized Web and Smartphone Apps
Custom Website
Custom Dev Work
Custom Integration Built-In
Custom Integrations Built with Zapier
Custom Performance Health Assessment Software to Collect Smart Data
Custom Exercise Library
Easily Embed Your Videos into Your Platform
iOS & Android Apps
EZFacility allows apps for businesses with the custom-branded features stated before.
In comparison, Exercise.com offers fully customizable and branded mobile apps for our clients and can match colors, logos, and verbiage across platforms for a consistent look with websites, dashboards, and mobile apps. We also offer custom dev tools for clients.
Exercisers can view schedules, book classes, view workouts, track or highlight workouts, view and enter challenges, monitor progress toward goals, and more.
Staff and trainers can also use the app to create, plan, and deliver workouts, add exercises or notes, track progress, engage with clients, automate reminders and notifications, and more.
Security Features
Exercise.com offers a secure platform with software that is SSL Secure, a Privacy Shield Framework, and access using Google Cloud.
Marketing Integrations
In regards to marketing integrations, EZFacility highlights email and text marketing campaigns as well as API services to connect to other applications.
Exercise.com integrations are directed at increasing your revenue while automating the work desk. With integrations like Zapier, Stripe, Youtube, Vimeo, MailChimp, ConvertKit, ConstantContact, Refersion, Intercom, and others, you'll get the ability to grow your audience, automate your marketing, and increase your brand's engagement to your target audience and current clients.
Workout Software
EZFacility has no workout creation and delivery for fitness professionals or personal trainers. There is no option to create workouts, deliver workouts, or an exercise library within EZFacility unless you pair it with another application.
In comparison, Exercise.com has robust workout software built for personal trainers, like a workout plan creation tool, a customizable exercise library, workout logging, progress tracking, automation options, and more. Personal trainers can create and deliver custom workouts for their clients and send reminders, updates, or workout summaries automatically or as they prefer.
Workout Creator/Logger
Because EZFacility does not provide its clients with built-in workout software, let's look at the capabilities of the Exercise.com workout creator and logger.
With Exercise.com, Exercisers can view workouts, view workout summaries, view exercise libraries, or log workouts from anywhere – home, office, or the gym. The workout options via the mobile app make workout details available 24/7 and on the go. The great news is that Exercise.com offers these workout creation and delivery features as part of its all-in-one system. No need to use a separate system or use a dashboard link to utilize different software.
You can deliver workouts for any scenario, including:
Workout Planning-Personal Training
Nutrition Assistance
Goal Setting
Group Training
Traveling Athletes
1-1 Training
Trainer Logging
Online Clients
Hybrid Clients (in-person/online)
Busy Professionals
Let's look at some of these scenarios in greater detail:
1-on-1 Training
This traditional method of personal training is still in high demand at most fitness centers. Exercise.com's system supports your trainers by organizing, communicating, and creatively managing multiple clients so they can deliver a quality training experience for every client.
Group Training
Exercise.com's group training feature provides the same resources and support as it does for one-on-one training but members benefit from the community and accountability of the group setting.
Online Training
Exercise.com provides online training features that can help fitness businesses reach more clients and obtain more memberships.
Exercise Library
With Exercise.com, you'll be able to customize your exercise workout library videos with any notes, tips, or steps you may have, making it easy for your clients to complete their workout when they aren't with you, which also strengthens your brand as a fitness professional.
Custom Exercises
As stated, Exercise.com's video library is fully customizable. You can add your videos directly to the platform and with ease by just copying and pasting a link to the video into your library. Additionally, Exercise.com allows trainers to create training cycles and workouts based on their clients' needs.
TV Workouts
Trainers and instructors can also cast Exercise.com's exercise videos onto a TV screen during a group training session. This switches up the presentation style and adds a personal touch to a group workout.
Gym Ecommerce Software
EZFacility POS allows for the selling of products, services, membership, rentals, and packages with its point-of-sale features. There are inventory management options to view product levels, manage reorders, create coupon codes or discounts, and run reports on profitability. Customers can update payment information, pay balances, purchase packages, rentals, or memberships, and register and pay for camps or clinics.
Exercise.com also has valuable gym ecommerce software that is helpful to managers, staff, and business owners. It includes the ability to sell memberships, training packages, individual workout plans, run workout challenges, and sell recurring membership packages.
Payment Processing
EZFacility's payment processing is top-of-the-line with options for point-of-sale on desktop and/or mobile as well as inventory management. Similarly, through Exercise.com's partnership with Stripe, clients can securely pay for classes, training sessions, products, and more in-person or via your custom mobile app and/or website.
Sell Products
Exercise.com and EZFacility both provide software built with e-commerce in mind. Increase your revenue by selling products like branded apparel, water bottles, gear, and supplements.
Sell Workout Plans
With Exercise.com, you can sell and deliver training plans to clients near and far and generate a new source of revenue for your business. Exercise.com client Mike Boyle, of Mike Boyle Strength & Conditioning (MBSC), had over 700 clients within 12 months of releasing programming online using our software!
Offer Online Workout Memberships
Offer online workout memberships to cater to traveling clients, stay-at-home moms, and any other target demographic that cannot find time to go to the gym with Exercise.com.
Sell Workout Challenges
Promote your brand and positive gym community by providing fun and engaging workout challenges! Exercise.com  software effortlessly runs and manages workout challenges so they increase your revenue without increasing your workload. Customize your own challenges to fit the needs and preferences of your participants and let it run automatically!
Fitness Assessments
There are no assessment features offered with EZFacility. You would have to purchase or use a separate system to have features for performing and viewing health performance assessments.
In comparison, Exercise.com has robust fitness assessment software such as tracking measurement data, injuries, and custom assessment notes. Some of the measurements and assessments include weight, height, activity level, distance runs, power output, range of motion measurements, and others.
Assessments
With Exercise.com, you'll be able to deliver individually customized workouts for any training scenario based on your client's assessment scores for performance improvements.  As long as clients believe there is something to be accomplished by training, they will always continue to see it as a worthwhile investment, which means better client retention.
Performance & Measurement Reports
With Exercise.com, you are able to track assessments using graphs and charts. Let's say you set you up a client with a plan to help improve their 5K and 10K paces. You can have them complete a baseline assessment, like a 12-minute run for distance or a one-mile run, and keep that in their file. When they complete that assessment three months later, you can compare it to their baseline.
Nutrition
There are no nutrition goal setting or nutrition tracking features available with EZFacility.
Exercise.com has a multitude of features for nutrition, including rest day nutrition goals vs. training day nutrition goals, macronutrient (carbohydrates, proteins, and fats) goals, and nutrition tracking. Trainers can also upload meal plans, files, or pictures to help their clients meet their nutrition and fitness goals.
EZFacility Software Pricing
EZFacility does not include its gym management software price structure on its website. However, you can learn more about EZFacility's software cost here.
EZFacility Alternatives
The top alternative to EZFacility is Exercise.com. Here are the pros and cons. 
The Bottom Line: Pros and Cons
EZFacility Pros and Cons
EZFacility is missing the workout creation and delivery and health performance assessment features that some of its competitors, like Exercise.com, do include. Additionally, EZFacility needs to partner up with a number of services to provide many of the features the software has.
Exercise.com includes all of this in one package; there is no need for additional software to handle the features that EZFacility is missing.
Exercise.com Pros and Cons
Exercise.com not only includes the same functions as EZFacility software but additional functions as well. The array of functions within our all-in-one, custom-branded software provides you with the tools you need to succeed.
Backed by the decade of support the Exercise.com team has given to some of the top names in the health, wellness, and fitness industries, our ability to fully brand and customize your web and phone app, while giving you extra performance and revenue options, helps your back end run smoother while you assist your clients at the front end.
As a business owner, you have your hands full. Your business management software shouldn't require additional apps that you will have to subscribe to, learn, and stay up-to-date with.
If you're ready to grow and manage your business with software that can be customized to your business, book a demo with Exercise.com.
Find the Best EZ Facility Alternative
When it comes to choosing the best alternative to EZ Facility, Exercise.com emerges as the clear winner. With its unrivaled features, user-friendly interface, customization options, and commitment to customer success, Exercise.com sets itself apart as the top choice for fitness businesses looking to elevate their operations and provide exceptional experiences for their clients.
Don't settle for average. Choose Exercise.com and unlock the true potential of your fitness business today.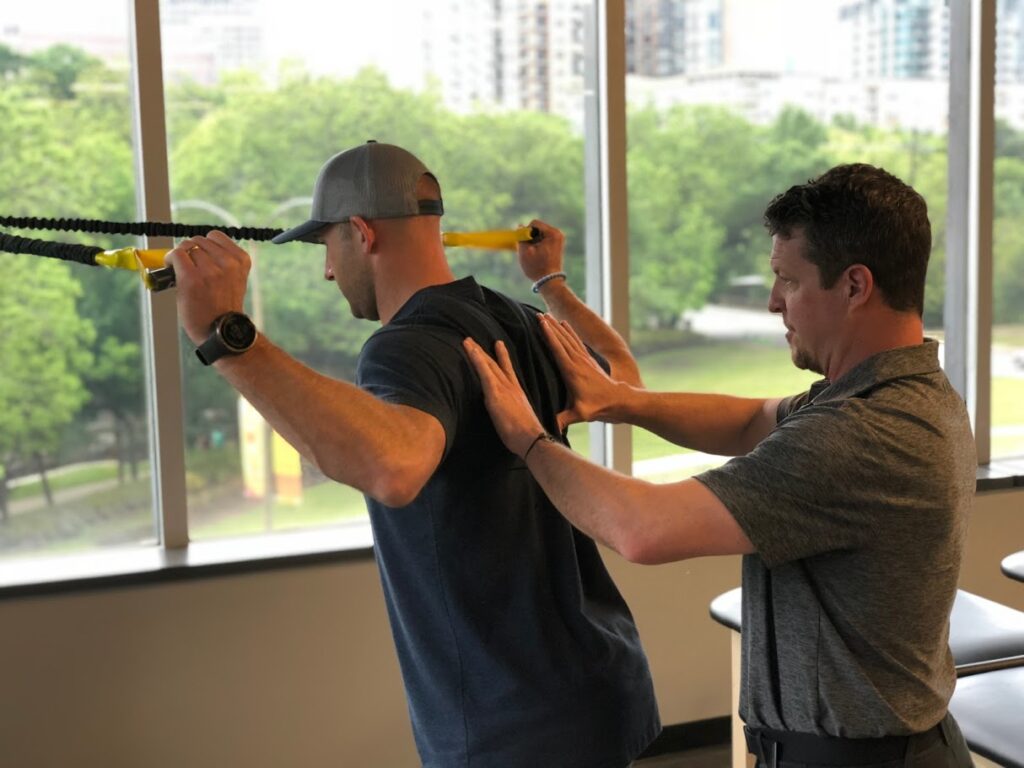 "Working with Exercise.com and their team has been an amazing experience and a dream come true in terms of accomplishing a vision! Their workout technology has helped us effectively engage our community, and I highly recommend Exercise.com to grow your business!"
Andrew Banner
Co-Founder, AMPD Golf Performance