77+ Gym Anniversary Ideas in 2023
Read this big list of gym anniversary ideas to take your gym anniversary party to the next level. Show appreciation to your gym members and gym staff with these creative gym anniversary ideas. Celebrate your gym's anniversary with these creative and fun gym anniversary ideas. From special promotions to personalized gifts, make your gym stand out and show appreciation to loyal members.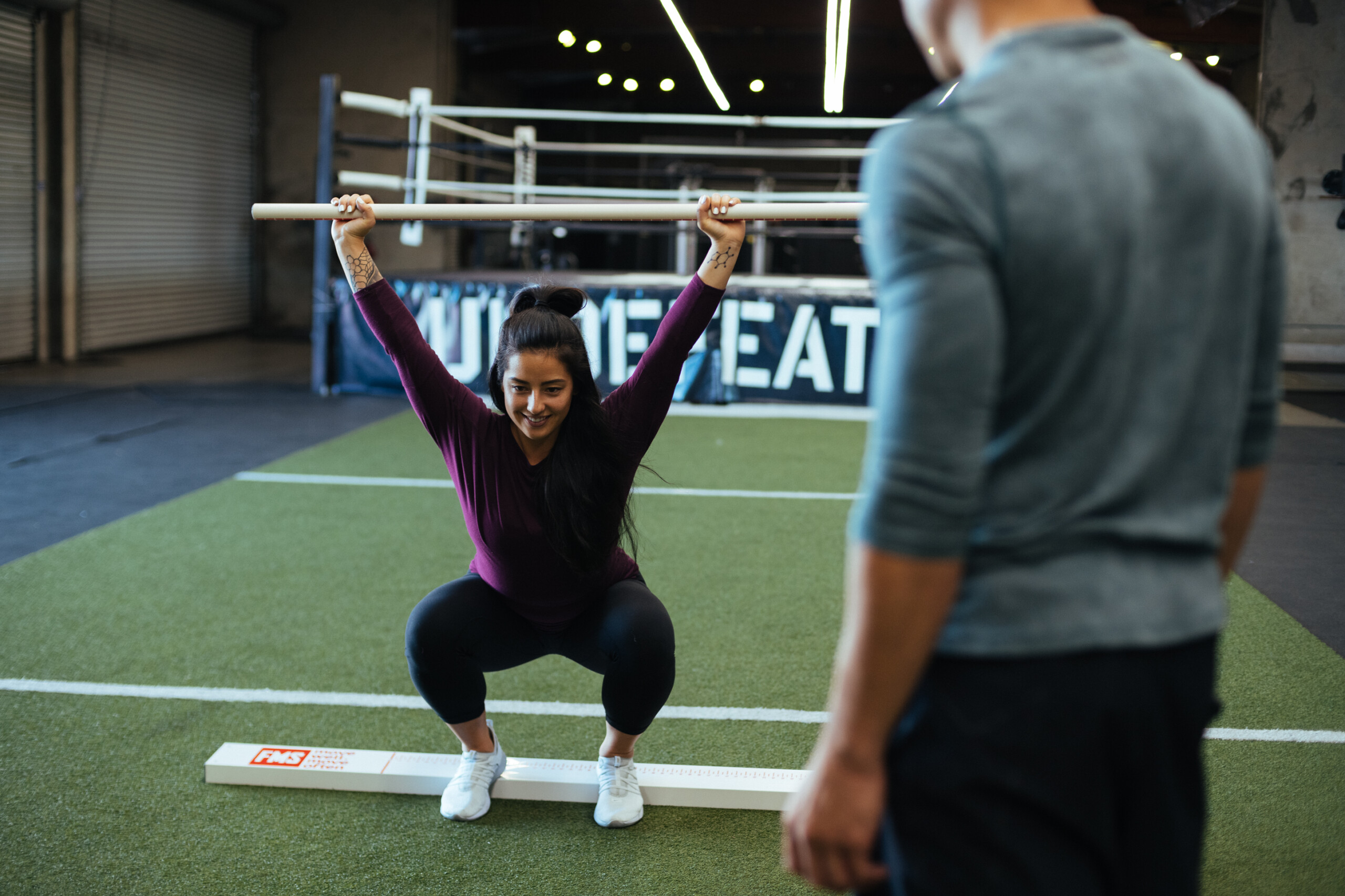 "We went live with our Fitness Business Management software at four locations. Everything is working great. The import and export are easy and the guys are really liking the look and convenience of the platform. From both my side and the user side the platform has exceeded our expectations."
Mike Contreras
Founder & CEO, FMS HS
Want to see how the best gym management software can help power your entire gym? Get a demo now!
Big List of Gym Anniversary Ideas
Celebrating a gym anniversary is a special occasion that allows you to appreciate your loyal members, acknowledge your team's hard work, and attract new members to join your fitness community. It's an opportunity to reflect on your accomplishments, growth, and the positive impact you've made on people's lives. To make your gym anniversary memorable and engaging, consider incorporating a variety of activities, promotions, and events. Whether you're celebrating one year or several decades, here is a list of 77 gym anniversary ideas to inspire you.
Member Appreciation Day: Host a special event dedicated to your members, offering free classes, fitness challenges, exclusive discounts, and giveaways.
Anniversary Workout Challenge: Create a customized workout challenge that spans the duration of the anniversary month, with daily or weekly fitness tasks and incentives for participants.
Fitness Expo: Organize a fitness expo showcasing local vendors, wellness products, health screenings, and demonstrations to engage both members and the local community.
Gym Open House: Invite the community to explore your facility, try out equipment, meet trainers, and enjoy complimentary fitness classes.
Transformation Contest: Encourage members to share their fitness journey and transformations for a chance to win prizes, creating excitement and motivation among participants.
Anniversary Membership Deals: Offer special discounts, promotions, or package deals for new members who join during the anniversary period.
Charity Workout Event: Organize a charity workout event where participants can donate to a worthy cause while engaging in a fun and challenging workout.
Alumni Reunion: Connect with former members and trainers by hosting an alumni reunion event, complete with nostalgic activities, photos, and shared memories.
Staff Appreciation Day: Recognize and celebrate your dedicated team with a special appreciation day, including team-building activities, awards, and gestures of gratitude.
Fitness Seminar Series: Offer a series of educational seminars led by fitness experts, covering topics such as nutrition, injury prevention, and workout optimization.
Fitness Challenge Marathon: Organize a day-long fitness challenge with multiple workout stations and activities, allowing participants to complete a variety of challenges throughout the event.
Celebrity Guest Workout: Invite a renowned fitness influencer, athlete, or celebrity trainer to lead a special workout session for your members.
Gym Rebranding: Use the anniversary as an opportunity to refresh your gym's brand identity, including a new logo, updated signage, and revamped marketing materials.
Sports Tournament: Organize a sports tournament, such as a basketball or soccer tournament, among your members and offer prizes for the winning teams.
Wellness Fair: Host a wellness fair featuring various health and wellness vendors, workshops, and interactive experiences like yoga or meditation sessions.
Outdoor Boot Camp: Take your workouts outside and host a fitness boot camp-style event in a local park or outdoor space.
Anniversary Merchandise: Create special commemorative merchandise, such as t-shirts, water bottles, or gym bags, for members to purchase and proudly represent your gym.
Gym Member Awards: Recognize outstanding members in categories such as Most Dedicated, Most Improved, or Best Transformation, and present them with personalized awards.
Social Media Contest: Encourage members to share their favorite gym memories, success stories, or workout videos on social media for a chance to win prizes or free memberships.
Nutrition Workshop: Host a nutrition workshop where members can learn about healthy eating habits, meal planning, and optimizing their nutrition to support their fitness goals.
Specialized Class Launch: Introduce a new specialized fitness class or program during your anniversary month to add excitement and attract new members.
Family Fun Day: Create a family-oriented event with activities for both adults and children, including fitness games, face painting, and healthy snacks.
Member Success Showcase: Highlight member success stories through testimonials, before-and-after photos, and videos, showcasing the positive impact your gym has had on their lives.
Equipment Upgrade Showcase: Use the anniversary as an opportunity to unveil new gym equipment, showcasing the latest technology and advancements in fitness gear.
VIP Member Access: Offer exclusive perks and privileges to long-term members, such as early access to classes, priority scheduling, or discounted personal training sessions.
Fitness Trivia Night: Host a fitness-themed trivia night, testing members' knowledge on topics like exercise techniques, nutrition facts, and gym history.
Community Charity Run/Walk: Organize a charity run or walk event in collaboration with local charities, promoting fitness and giving back to the community.
Fitness Retreat: Plan a weekend retreat for gym members at a scenic location, featuring fitness workshops, outdoor activities, and relaxation sessions.
Member Referral Program: Launch a gym member referral program, offering incentives or discounts to members who refer their friends or family to join the gym.
Virtual Fitness Classes: Offer online fitness classes or workout programs for members who prefer to exercise from the comfort of their homes.
Group Fitness Flash Mob: Surprise your members with a spontaneous group fitness routine performed by trainers and members in a public space.
Wellness Challenges: Create wellness challenges that focus on different aspects of well-being, such as sleep, stress management, hydration, or mindfulness.
Gym Anniversary Cookbook: Collaborate with a nutritionist to create a gym anniversary cookbook filled with healthy recipes and nutrition tips from trainers and members.
Outdoor Adventure Day: Organize an outdoor adventure day where members can participate in activities like hiking, rock climbing, or paddleboarding.
Guest Speaker Series: Invite industry experts, motivational speakers, or wellness professionals to deliver inspiring talks or workshops for your members.
Gym Tour and Q&A: Provide guided tours of your gym facility and host Q&A sessions with trainers, allowing prospective members to explore and learn more about your offerings.
Virtual Reality Fitness Experience: Introduce virtual reality fitness experiences or gaming sessions to add a unique and immersive element to workouts.
Mindfulness Workshops: Conduct mindfulness workshops or meditation sessions to promote mental well-being and stress reduction among your members.
Gym Anniversary Party: Host a celebratory party with music, food, and entertainment to create a festive atmosphere and show appreciation to your members.
Social Media Influencer Collaboration: Partner with local fitness influencers or micro-influencers to co-create content, host events, or offer exclusive discounts for their followers.
Gym-Branded Apparel Fashion Show: Organize a fashion show featuring your gym's branded apparel, showcasing the latest fitness fashion trends to inspire members.
Strength and Conditioning Clinic: Offer a specialized strength and conditioning clinic led by experienced trainers, focusing on technique, injury prevention, and performance enhancement.
Gym Member Art Exhibition: Showcase the artistic talents of your gym members by organizing an art exhibition where they can display their fitness-themed artwork.
Gym Anniversary Podcast Series: Launch a podcast series specifically for the gym anniversary, featuring interviews with fitness experts, success stories, and discussions on health-related topics.
Fitness Expo Collaboration: Collaborate with other local fitness businesses to host a joint fitness expo, providing a variety of offerings and attracting a wider audience.
Gym Anniversary Giveaways: Hold special giveaways for members, such as free gym memberships, personal training sessions, or fitness merchandise.
Fitness Expo Participation: Participate in local or regional fitness expos to showcase your gym, engage with potential members, and generate leads.
Health and Wellness Seminar: Organize a health and wellness seminar featuring guest speakers who provide insights on nutrition, stress management, and overall well-being.
Gym Open House: Host an open house event where members and non-members can tour your facility, participate in fitness demos, and enjoy exclusive promotions.
Interactive Fitness Challenges: Create interactive fitness challenges that encourage members to achieve specific goals and earn rewards or recognition.
Virtual Fitness Competitions: Organize virtual fitness competitions where participants can compete from anywhere, showcasing their skills and tracking their progress online.
Fitness Retreat Discounts: Offer special discounts or packages for gym members to join fitness retreats or wellness vacations organized by partnering companies.
Member Appreciation Day: Dedicate a day to express gratitude to your members by offering special perks, discounts, or exclusive access to amenities.
Social Media Takeovers: Collaborate with influential fitness enthusiasts or experts to take over your gym's social media accounts for a day, sharing their fitness journey or providing valuable tips.
Charity Workouts: Organize charity workouts or fitness events where participants can donate to a cause while engaging in a fun and challenging workout.
Gym Anniversary Documentary: Create a documentary-style video highlighting the history, growth, and achievements of your gym, showcasing the impact it has had on members' lives.
Fitness Industry Collaboration: Collaborate with local businesses in the fitness industry, such as nutrition stores or sports equipment retailers, to offer joint promotions or cross-marketing opportunities.
Loyalty Program Expansion: Enhance your gym's loyalty program by offering additional benefits, rewards, or VIP services to long-term members.
Community Sponsorship: Sponsor local sports teams, community events, or fitness-related initiatives to enhance your gym's presence and build positive relationships.
Gym Anniversary Photo Contest: Encourage members to submit their gym-related photos for a chance to win prizes or be featured in promotional materials.
Online Fitness Classes Discount: Offer discounted rates for online fitness classes or virtual training sessions as part of your gym anniversary promotions.
Personal Training Package Specials: Create limited-time offers or packages for personal training sessions, providing incentives for members to invest in personalized fitness programs.
Virtual Fitness Workshops: Conduct virtual fitness workshops on various topics like nutrition, weightlifting techniques, or injury prevention to educate and engage your audience.
Gym Member Testimonials: Collect video testimonials or written success stories from your members and share them on your website, social media, or during anniversary celebrations.
Gym Anniversary Cookbook: Compile a collection of healthy and delicious recipes contributed by trainers and members, creating a gym anniversary cookbook that can be sold or shared as a gift.
Fitness Influencer Collaboration: Collaborate with fitness influencers to host joint workout sessions, create exclusive content, or offer promotional codes to their followers.
Group Fitness Class Promotions: Offer discounted or free trial classes for your group fitness programs to attract new members and encourage participation.
Gym Anniversary Podcast Series: Launch a podcast series dedicated to sharing fitness tips, interviewing experts, and discussing gym-related topics as part of your anniversary celebration.
Corporate Wellness Programs: Develop corporate wellness programs to partner with local businesses and offer discounted gym memberships or wellness services to their employees.
Gym Anniversary Fundraiser: Host a charity fundraiser event during your anniversary month, encouraging members and the community to donate to a cause while participating in fitness-related activities.
Fitness Equipment Demonstrations: Collaborate with fitness equipment manufacturers to showcase their latest products through live demonstrations or trial sessions at your gym.
Wellness Retreat Collaboration: Partner with wellness retreat centers or spas to offer joint packages or exclusive discounts for members seeking a holistic wellness experience.
Online Fitness Challenges: Launch online fitness challenges with different themes or goals to engage members remotely and foster a sense of community.
Gym Anniversary Merchandise: Design special edition gym anniversary merchandise, such as t-shirts, water bottles, or gym bags, for members to purchase and commemorate the occasion.
Personalized Member Acknowledgment: Create personalized certificates or plaques to acknowledge members who have reached significant fitness milestones or achieved outstanding results.
Local Media Collaboration: Collaborate with local newspapers, radio stations, or TV channels to feature your gym and its anniversary milestones through interviews or special segments.
Virtual Fitness Expo: Organize a virtual fitness expo where members and fitness enthusiasts can explore fitness-related products, services, and educational sessions from the comfort of their homes.
These gym anniversary ideas offer a range of options to make your celebration a memorable and impactful event. Consider your gym's unique identity, member demographics, and goals when selecting the ideas that align best with your brand. Remember to leverage the power of technology and platforms like Exercise.com to streamline event management, engage members virtually, and create a seamless experience. By organizing creative activities, engaging your community, and highlighting the positive impact of your gym, you can make your gym anniversary a milestone worth celebrating.
Remember, the key to a successful gym anniversary celebration is creating a sense of excitement, engagement, and community. Tailor the activities and events to your gym's unique brand and the interests of your members. Don't forget to leverage social media, email marketing, and other communication channels to spread the word and generate buzz around your anniversary. By incorporating these creative ideas, you can make your gym anniversary a memorable experience for both current and prospective members, fostering a sense of belonging and inspiring them to continue their fitness journey with your gym.
Read More:
Making Gym Anniversary Celebrations Memorable
Gym anniversaries hold a special place in the hearts of gym owners and their members. It's an opportunity to celebrate the progress and achievements of their fitness family while also acknowledging the hard work and dedication that went into establishing it.
These celebrations provide a chance for gym owners to show gratitude towards their staff, loyal customers, and the community. Gym anniversaries are not just about celebrating the years of operation; they are also an excellent way of bringing people together.
Whether you're a small boutique gym or a large fitness center, gym anniversary celebrations create a sense of camaraderie among members who share similar goals and aspirations. It's also an occasion for members to socialize outside of workout classes, build new friendships, network with business professionals and discuss their fitness journey.
This article will provide high-level anniversary ideas that can make your celebration stand out from your competitors. We will delve into niche subtopics such as themes and decorations that can add personality to your event, making it unique to your brand values.
Additionally, we'll discuss rarely known small details such as personalizing gifts for loyal members or customizing workout plans based on individual goals. So sit back with some protein shakes as we explore how you can make your next gym anniversary unforgettable!
High-Level Anniversary Ideas
Gym anniversary celebrations are an excellent opportunity to show appreciation for your loyal customers and attract new members to join your gym. High-level anniversary ideas can help you achieve this goal. Here are a few ideas that can not only grab the attention of prospective customers but also keep current members engaged:
Special Promotions for New Members
Offering special promotions is one of the best ways to entice new people to sign up for your gym membership. You can offer incentives such as free trials, discounted memberships, or a combination of both.
Another idea is offering referral discounts, where current members can bring in new people and receive discounts on their next month's membership. A special promotion will give potential members a reason to choose your gym over others.
Anniversary-themed Classes or Events
Create fun classes or events that celebrate your gym's anniversary. For example, you could have an '80s-themed workout class where everyone wears neon leotards and headbands while working out to old-school tunes.
Or have a day-long event with competitions, challenges, and demonstrations by local fitness experts. Consider hiring a DJ or live music band to play during the event and create an atmosphere that promotes fun activities.
Charity Fundraiser to Celebrate the Occasion
Celebrating your gym's anniversary with a charity fundraiser is also an excellent way of giving back to society while promoting good health practices at the same time. You can organize fundraising events such as sponsored walks/runs or fitness challenges where participants pay to participate in various activities and donate proceeds towards social causes. Not only does this support local charities but it also helps build strong relationships within the community.
High-level anniversary ideas like special promotions for new members, anniversary-themed classes or events, and charity fundraisers help to celebrate your gym's anniversary in unique ways, attract new members, and show appreciation for current loyal members. These ideas provide a foundation for a successful anniversary celebration that can improve the image of your gym in the community while promoting good health and wellness practices.
Choosing a Theme that Reflects Your Gym's Brand and Values
Choosing a theme for your gym anniversary can be challenging, but it's important to select one that is consistent with your brand and values. Consider what your gym represents and what sets it apart from others in the fitness industry. Do you cater to a particular demographic or offer unique services?
Highlight these elements through a well-chosen theme. For example, if your gym focuses on functional training, consider a "Stronger Together" theme that emphasizes teamwork and community.
If you have a reputation for being an eco-friendly gym, opt for an earthy or green-themed celebration. Whatever theme you choose, make sure it resonates with your target audience and reflects the culture of your gym.
Creative Decoration Ideas to Make Your Gym Stand Out
Decorations are an essential part of any anniversary celebration as they set the mood and reinforce the chosen theme. To make your gym stand out on its special day, consider creative decorations that go beyond balloons and streamers.
One idea is to create custom wall decals featuring motivational quotes or images relevant to your theme. You could also transform unused spaces in the gym into photo booths or areas dedicated to showcasing client success stories.
Another option is to incorporate sustainable decor elements such as potted plants or recycled materials into the design scheme. This not only adds visual interest but also aligns with the eco-friendly values of many modern gyms.
Tips for Using Social Media to Promote Your Anniversary Theme
Social media is a powerful tool when it comes to promoting events like anniversary celebrations. Use platforms like Facebook, Instagram, LinkedIn, Twitter, Snapchat, and TikTok to build excitement leading up to the event by sharing sneak peeks of decorations or teasers about special promotions.
Your social media strategy should also include posts during and after the celebration showing off all aspects of the event, from decorations to attendees having fun. You can encourage members to share their own photos with a branded hashtag to increase engagement.
Make sure you track the success of your social media campaign with analytics tools and adjust your approach for future events based on what worked well and what didn't. A successful social media strategy can result in increased attendance and engagement, as well as positive brand recognition for your gym.
Personalizing Anniversary Gifts for Loyal Members
Celebrating gym anniversaries is not just about promoting your business or generating revenue. It's also about showing gratitude to customers for their loyalty and support.
One way to do this is by personalizing anniversary gifts for your most loyal members. These gifts should be thoughtful and relevant, reflecting how much you value their commitment to your gym.
Consider offering personalized fitness gear such as water bottles, towels or t-shirts with the member's name embroidered on them. Another idea could be to offer a complimentary session with a personal trainer, where the trainer works with the member to develop a workout plan that meets their specific goals and preferences.
To take it one step further, consider creating a custom plaque or trophy engraved with the member's name and length of time they have been with your gym. This not only celebrates their commitment but can also serve as an inspiration to others.
Customizing Workout Plans Based on Individual Goals and Progress
No two members are alike when it comes to fitness goals and progress. This is why customizing workout plans based on individual needs is so important in keeping members motivated and engaged. During an anniversary celebration, take the opportunity to talk with each member individually about their goals and progress so far.
Based on this data, create tailored workout plans that align with each member's individual needs- whether it's weight loss or muscle gain- so that they feel valued as individuals. A customized workout plan can also help increase accountability, which in turn can help improve member retention rates.
It's also important to monitor progress regularly by tracking metrics such as body mass index (BMI), reps completed or distances covered during workouts. The data collected can be used in future workouts, allowing you to make adjustments where necessary.
Creating Personalized Workout Playlists for Members
Music plays a big role in motivating people during workouts. Creating personalized workout playlists for members is a thoughtful and cost-effective way to show appreciation for their loyalty. These playlists can be tailored to each member's musical preferences, ensuring they get the most out of their workouts.
Ask members in advance about their favorite artists or genres so that you can create a custom playlist that appeals to their personal tastes. Consider playing these playlists during special anniversary events or during workouts throughout the year.
Conclusion The key to creating a successful gym anniversary celebration is to focus on the details- both big and small.
Personalizing gifts, customizing workout plans, and creating personalized workout playlists are all great ways to show your appreciation for members while improving engagement and retention rates. Remember: happy customers are loyal customers, so take advantage of the opportunity presented by anniversary celebrations to create lasting connections with your most valued patrons.
Conclusion: Final Thoughts and Call-to-Action
Recap of Key Points
In this article, we've explored various ideas for celebrating gym anniversaries. From high-level anniversary promotions to niche subtopics of themes and decorations, and finally, rarely known small details of personalization and customization – all in an effort to make your gym anniversary celebrations special. Gym anniversary celebrations are a great way for businesses to show their gratitude towards their customers.
The Importance of Celebrating Anniversaries as a Way to Show Appreciation
As we have seen, celebrating anniversaries is not just about hosting a party or giving away gifts. It is also a valuable opportunity for businesses to show appreciation towards their customers.
In today's competitive market, it is important for companies to not only attract new clients but also retain existing ones. Celebrating anniversaries helps build relationships with customers, encouraging them to remain loyal and increasing the chances of referrals.
Get Started Celebrating
We encourage readers to celebrate gym anniversaries as a way of showing their appreciation towards their customers. Consider some of the ideas shared in this article or come up with your own creative ways to celebrate the occasion.
Share your experiences with us in the comments section below so that others can benefit from your insights. Remember that it's not just about hosting an event or giving away gifts – it's about acknowledging your customers' loyalty and thanking them for being part of your journey.
By doing so, you will create lasting relationships with your clients that will benefit both you and them over time. Let us all celebrate our milestones together – Happy Gym Anniversary!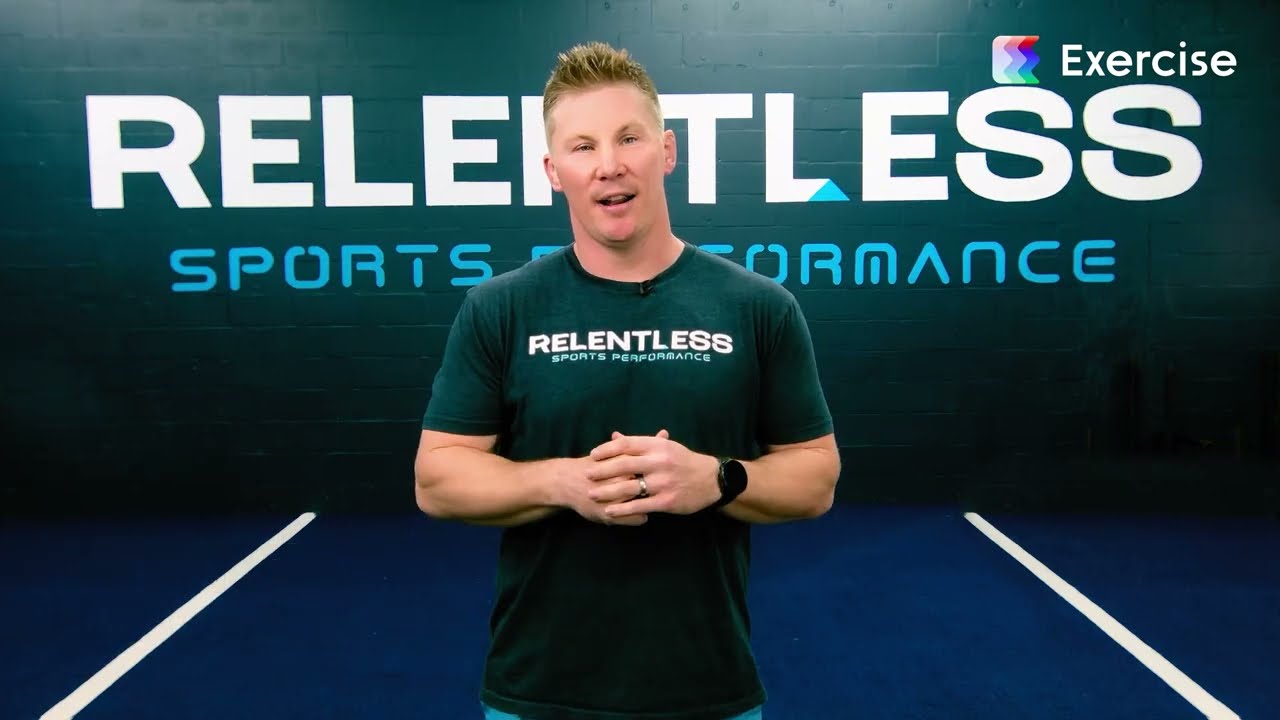 If you want to offer an elite service for the end user you need to get with the times and use elite level software that is intuitive, visually appealing, and effective. That is exactly what Exercise.com delivers to its clients.
Jimmy Myers
Owner/Trainer, Relentless Sports Performance
Want to check out the best gym software? Get a demo now!