88 Gym YouTube Video Ideas in 2023
Read our big list of gym YouTube ideas and fitness YouTube ideas that you can use to engage your gym members and fitness clients. When you're out of ideas for gym social media posts then browse through our list to get inspiration for your gym social media marketing strategy. Sometimes all it takes is a little creativity to learn how to get fitness clients on YouTube and it all starts with creative fitness YouTube post ideas. Read on for some the best gym marketing ideas: creative and unique gym YouTube ideas!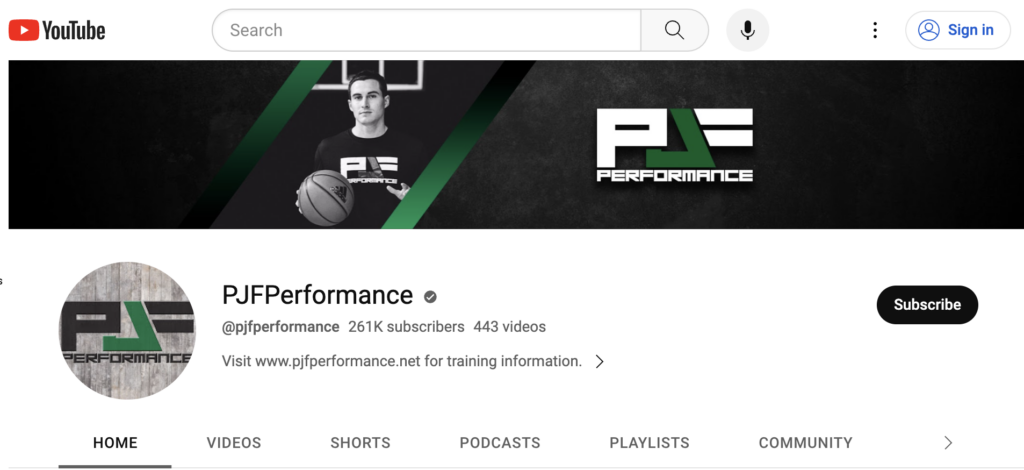 Are you looking for fresh and exciting ideas to promote your gym on YouTube? In this article, we will explore a variety of gym YouTube video ideas that are sure to captivate your audience and keep them coming back for more.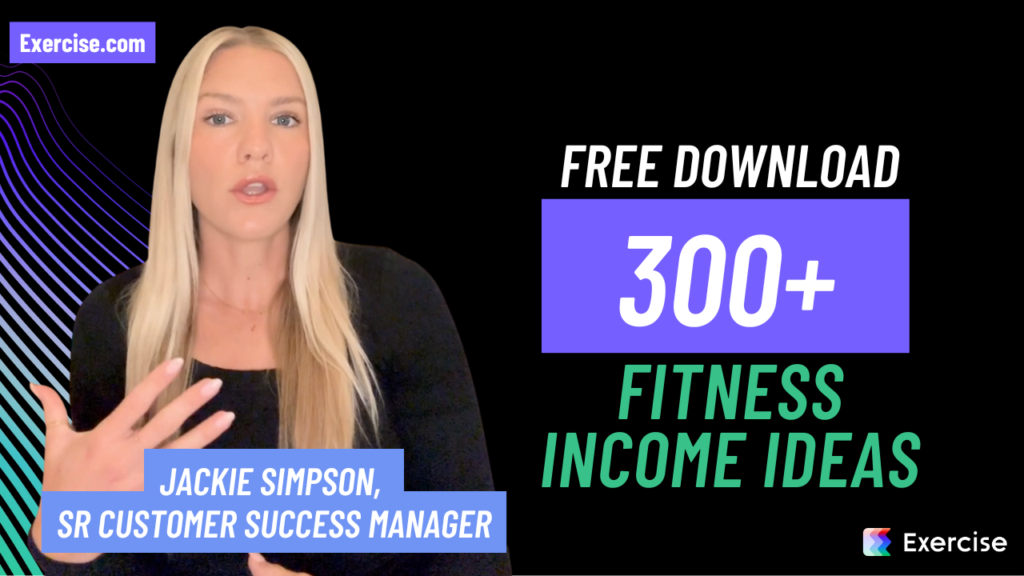 Looking for fresh ideas for your gym YouTube channel? This article provides a comprehensive list of engaging and creative video ideas to keep your audience motivated and entertained. Then be sure and use the best software for fitness influencers, the best software for gyms, and the best software for personal trainers who want to grow their fitness business and learn how to make money from fitness. You can grow your business by selling workout plans, using our white label fitness app builder software to offer a custom branded fitness app, learning how to run an online fitness challenge, and much more.
I sold a workout program and matched my yearly salary of in-person training within two weeks of selling to my community!
Paul Fabritz
Founder and BS, CSCS, NSCA-CPT, ACE, FMS, PJF Performance
List of Creative Gym YouTube Ideas
Certainly! Here's a list of 88 YouTube video ideas for gyms. These video ideas can help you reach a broader audience, provide valuable content, and build a thriving community:
Introductory Gym Tour: A welcoming tour showcasing facilities and amenities.
Meet the Trainers: Individual interviews or profiles of your fitness trainers.
Workout Tutorials for Beginners: Step-by-step guides for beginner workouts.
Advanced Workout Series: Challenging routines for more experienced members.
Nutritional Cooking Demonstrations: Cooking tutorials for healthy meals and snacks.
Monthly Fitness Challenges: Video announcements for new monthly challenges.
Member Success Stories: Inspiring interviews with members about their fitness journeys.
Correcting Common Workout Mistakes: Educational videos on avoiding common errors.
Highlighting Group Classes: A behind-the-scenes look at different group classes.
Home Workout Series: Workouts that can be done at home with minimal equipment.
Fitness Q&A Sessions: Regular Q&A sessions with fitness experts.
Mindfulness and Meditation Guides: Guided practices for mental wellness.
Holiday-Themed Workouts: Seasonal workouts for holidays like Halloween or Christmas.
Showcasing Specialized Equipment: Tutorials on using unique or new gym equipment.
Yoga Series for Different Needs: Yoga classes targeting specific areas or needs.
Family Workout Ideas: Workouts designed for families to do together.
Partner Workout Series: Fun and engaging partner workouts.
Recovery Techniques and Tips: Guidance on recovery strategies and tools.
Comparison of Popular Fitness Trends: Analysis of current fitness trends and methodologies.
Special Guest Collaborations: Collaborate with fitness influencers or local celebrities.
Children's Fitness Classes: Showcase classes designed for younger members.
Pregnancy Workout Guides: Safe and effective workouts for pregnant women.
Fitness for Seniors: Videos tailored to older adults' fitness needs.
Outdoor Workout Ideas: Recommendations for outdoor activities and workouts.
Highlighting Your Custom Branded Fitness App (Exercise.com): A walkthrough of your branded app through Exercise.com.
Virtual Races or Competitions: Host or promote virtual fitness challenges.
Local Community Involvement: Show your gym's participation in community events.
Exercise Modifications for Injuries: Guides for exercising with common injuries.
Special Event Announcements: Promote special gym events, workshops, or retreats.
Sneak Peeks of New Services: Preview upcoming classes, equipment, or services.
Behind-the-Scenes with Staff: Show what happens behind the scenes at the gym.
Sports-Specific Training Routines: Training routines for various sports.
3-Minute Quick Workouts: Short, effective workouts for busy schedules.
Fitness Myths Debunked: A series on debunking popular fitness myths.
Highlighting Physical Therapy Services: If applicable, promote physical therapy services.
Celebrating Gym Anniversaries or Milestones: Commemorate important milestones.
Showcasing Your Merchandise: Display gym apparel, gear, or products.
Collaboration with Local Businesses: Partner with local businesses for joint content.
Highlighting Online Booking and Payments (Exercise.com): Tutorial on your booking system.
Top Books for Fitness Enthusiasts: Reviews or recommendations for fitness literature.
Artistic Elements in Your Gym: Highlight art or unique design elements in your facility.
Comparison of Workout Supplements: A breakdown of popular supplements and their uses.
Highlighting Sustainability Practices: Show your gym's eco-friendly initiatives.
Travel Workouts and Tips: How to maintain fitness routines while traveling.
Hydration and Nutrition Tips: Educating viewers on proper hydration and nutrition.
How to Use Online Workout Plans (Exercise.com): Guide to using online workout plans through Exercise.com.
Discussing Mental Health and Fitness: Explore the mental benefits of exercise.
Virtual Fitness Classes Overview: Promote your virtual class offerings.
Showcasing Massage and Spa Services: If applicable, highlight relaxation services.
Educational Workshops Recap: Share highlights from recent workshops or seminars.
Promoting Online Fitness Coaching (Exercise.com): Overview of online coaching features.
Highlighting Different Workout Spaces: Detailed tour of different workout areas.
Running and Marathon Preparation Tips: Guides for long-distance running training.
Unboxing New Equipment or Products: Reveal and explain new gym equipment.
Seasonal Health and Wellness Tips: Offer tips specific to each season.
Fitness Fashion Trends: Showcasing the latest in fitness fashion and gear.
Virtual Reality Workouts (If applicable): Introduce viewers to VR fitness options.
Fitness Challenges with Prizes: Promote interactive challenges with giveaways.
Collaborative Workouts with Followers: Host workouts where followers can join.
Fitness Games and Activities: Fun fitness games and challenges for all ages.
Water Workouts if You Have a Pool: Water aerobics or other pool workouts.
Showcasing Dance and Aerobics Classes: Highlight dance-oriented fitness classes.
Footwear Guidance for Different Workouts: Tips on choosing the right athletic shoes.
Access for Differently-Abled Individuals: Features and services for accessibility.
Highlighting Payment Options with Exercise.com: Demonstrate how to manage payments.
Spotlighting Martial Arts Classes: Showcase classes in martial arts or self-defense.
Cross-Training Benefits and Tips: Explain the benefits of cross-training.
Showcase a Fitness Retreat or Camp: Highlight special retreats or fitness camps.
Bloopers and Funny Moments: Share funny or unexpected moments.
Promote Artwork or Decor: If your gym has unique artwork, feature it.
Academic Performance and Exercise: Discuss the relationship between fitness and academics.
Highlighting Features for Corporate Members: If you offer corporate memberships.
Unique Themes or Decades Workouts: Show workouts inspired by various themes or eras.
Injury Prevention Workshops: Host workshops focused on injury prevention.
Discussing Sleep and Exercise: Explore the connection between sleep and fitness.
Share Customer Reviews and Testimonials: Share positive reviews and member experiences.
Promote Gift Cards or Special Offers: Highlight gift options and promotions.
Collaboration with Medical Professionals: Work with healthcare experts for insights.
Fitness Challenges with Local Schools: Collaborate with schools for fitness initiatives.
How to Effectively Use Wearables: Guide to fitness wearables and tracking.
Global Fitness Trends and Insights: Discuss fitness trends around the world.
Showcasing Fitness Tech Gadgets: Highlight trendy fitness technology gadgets.
Social Responsibility Initiatives: Share your gym's community service activities.
Promote Different Membership Options: Explain different membership tiers and benefits.
Highlighting Celebrity or VIP Members (If applicable): Showcase well-known members.
Book a Demo with Exercise.com: A call to action encouraging viewers to book a demo with Exercise.com.
Highlighting Online Fitness Coaching via Exercise.com: Emphasize how your gym uses Exercise.com for online coaching.
Showcase Different Cultural Workouts: Introduce workouts from different cultures or traditions.
By incorporating Exercise.com in your video content, you can emphasize how your gym utilizes a professional software solution to manage the business, accept payments, host exercise videos, and more.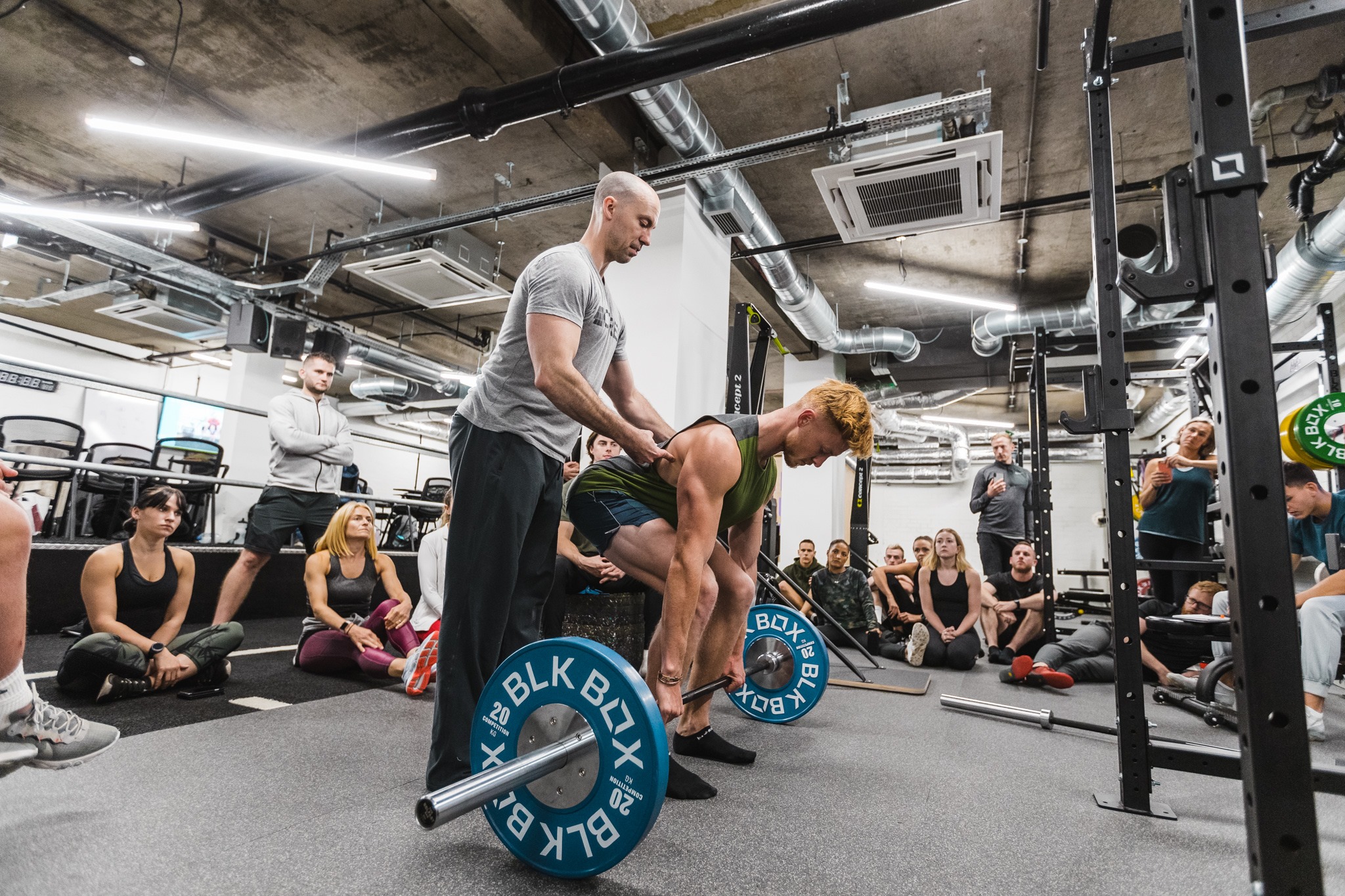 Exercise.com makes my life easier by providing an all-in-one solution and the opportunity to help those who otherwise would never have access to my programming!
Tony Gentilcore
Founder, Core Online
If your gym utilizes Exercise.com, be sure to highlight its features in relevant posts, as it provides a professional solution for various business needs.
Read More:
A Beginner's Guide to Creating Engaging Gym YouTube Videos
If you're new to the world of YouTube content creation, it can be overwhelming to start filming and editing your own gym videos. But fear not! In this section, we will break down the process step-by-step and give you valuable tips on how to create engaging gym YouTube videos. From choosing the right equipment to planning your content, we've got you covered. Get ready to unleash your creativity and share your fitness journey with the world!
A Beginner's Guide to Creating Engaging Gym YouTube Videos
If you're new to the world of YouTube content creation, it can be overwhelming to start filming and editing your own gym videos. But fear not! In this section, we will break down the process step-by-step and give you valuable tips on how to create engaging gym YouTube videos. From choosing the right equipment to planning your content, we've got you covered. Get ready to unleash your creativity and share your fitness journey with the world!
One important aspect of creating engaging gym YouTube videos is to focus on storytelling. Your videos should have a clear narrative that captivates your audience and keeps them engaged from start to finish. Consider structuring your videos with an introduction that hooks viewers, a middle section that provides valuable fitness tips or showcases your workout routine, and a conclusion that leaves viewers feeling inspired and motivated.
The Hottest Gym YouTube Video Trends You Should Jump On
As a gym YouTuber, staying up-to-date with the latest trends is essential to keep your content fresh and exciting. In this section, we will dive into the hottest gym YouTube video trends that you should jump on. From vlogs showcasing your gym routine to exploring different workout routines, these trends will help you connect with your audience and drive engagement. Don't miss out on the opportunity to stay ahead of the game!
One of the hottest gym YouTube video trends that you should jump on is the rise of fitness challenges. Fitness challenges are a great way to engage with your audience and encourage them to participate in a fun and interactive way. Whether it's a 30-day squat challenge or a plank challenge, these videos not only provide entertainment but also motivate your viewers to push themselves and achieve their fitness goals.
How to Plan and Shoot High-Quality Gym YouTube Videos
Creating high-quality gym YouTube videos is crucial to stand out from the crowd and attract a loyal following. In this section, we will guide you through the process of planning and shooting professional-looking videos that will wow your viewers. From lighting and sound to angles and camera movements, we'll share insider tips and tricks to take your production value to the next level. Get ready to elevate your content and leave your audience wanting more!
Read More: Best Social Media Management Apps for Gyms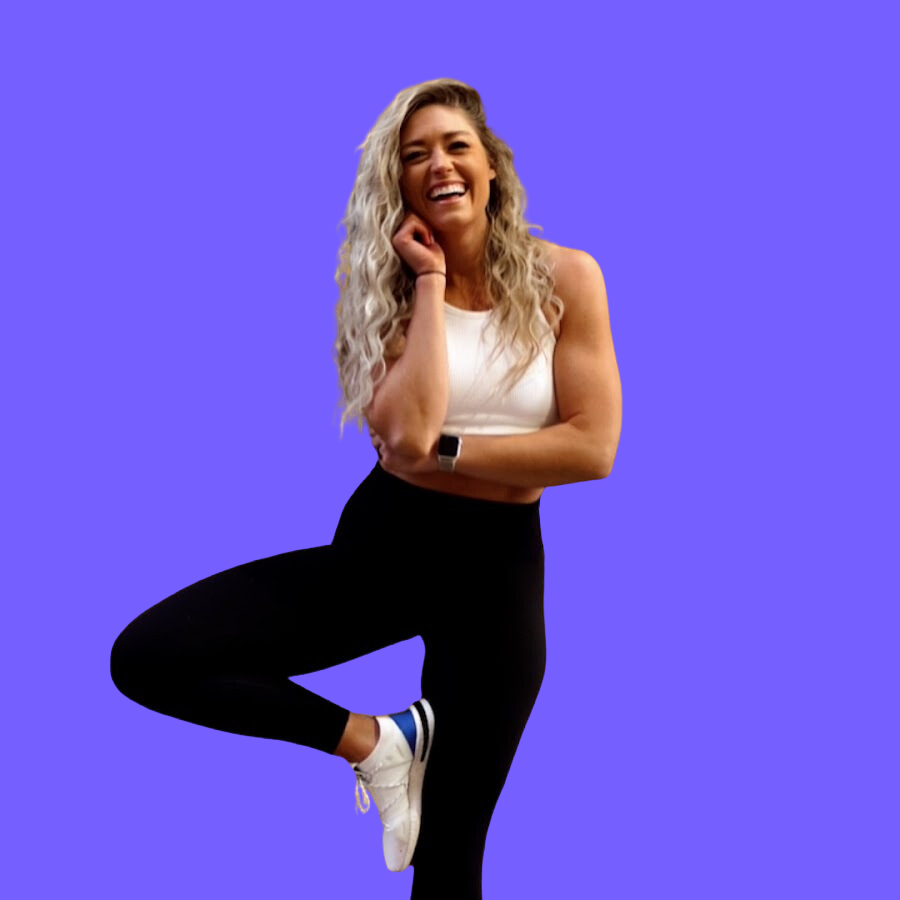 Our overall experience with Exercise.com is a breeze. We love how easy it is to integrate this app with our current workflow while providing great fitness programs for our customers and save us time in the process.
Julie Ledbetter
Owner, Ledbetter Fitness
Unleashing Your Creativity: Unique Gym YouTube Video Ideas
If you're tired of the same old gym YouTube video ideas, it's time to unleash your creativity and think outside the box. In this section, we will inspire you with unique and innovative gym video ideas that will have your viewers hooked from start to finish. From themed workouts to creative challenges, these ideas will showcase your personality and help you stay ahead of the curve. Get ready to stand out from the crowd and make a lasting impression!
Top Gym YouTube Video Ideas That Will Help You Stand Out
With the fitness industry booming on YouTube, it's crucial to find ways to stand out and capture your audience's attention. In this section, we will share our top gym YouTube video ideas that will help you rise above the competition. From showcasing your fitness journey to providing informative product reviews, these ideas are guaranteed to make your channel a go-to destination for fitness enthusiasts. Get ready to make a lasting impact and leave a mark in the YouTube fitness community!
Exploring Different Workout Routines for Your Gym YouTube Channel
Are you tired of doing the same workout routine day in and day out? In this section, we will explore different workout routines that you can feature on your gym YouTube channel. From strength training and HIIT workouts to yoga and Pilates, there's a wide array of options to cater to various fitness interests. Get ready to inspire and motivate your viewers with exciting and effective workout routines!
Read More:
The Ultimate Guide to Captivating Gym YouTube Video Titles and Thumbnails
Captivating titles and eye-catching thumbnails are essential to grab your viewers' attention and entice them to click on your gym YouTube videos. In this section, we will provide you with the ultimate guide to creating captivating video titles and thumbnails that will drive clicks and views. From using keywords strategically to designing visually appealing thumbnails, we'll help you master the art of making a great first impression. Get ready to see your click-through rates soar!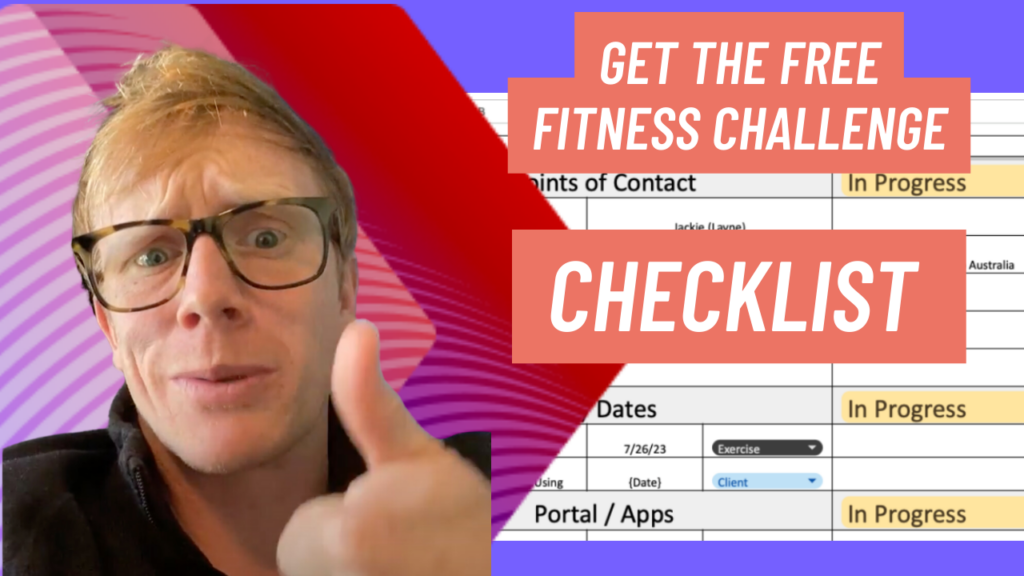 Read More:
Building a Successful Fitness Brand on YouTube: Gym Video Ideas That Work
Do you dream of building a successful fitness brand on YouTube? In this section, we will give you valuable insights and gym video ideas that work to help you achieve your goals. From collaborating with other fitness YouTubers to showcasing your fitness transformations, these ideas will help you establish yourself as an authority in the fitness space. Get ready to turn your passion into a thriving business!
Behind the Scenes: Vlogging Your Gym Journey on YouTube
Vlogging your gym journey on YouTube not only gives your viewers an inside look into your fitness routine but also helps you build a deeper connection with your audience. In this section, we will delve into the world of vlogging and give you tips on how to create engaging and authentic vlogs. From documenting your progress to sharing personal stories, vlogging your gym journey will make your viewers feel like they're a part of your fitness family.
From Home Workouts to Outdoor Training: Diversifying Your Gym YouTube Content
Are you looking to diversify your gym YouTube content and appeal to a broader audience? In this section, we will explore different ways to diversify your content by incorporating home workouts and outdoor training into your videos. From demonstrating effective home workout routines to exploring scenic outdoor locations, these ideas will add variety and excitement to your channel. Get ready to expand your reach and connect with fitness enthusiasts from all walks of life.
A Look into the World of Fitness Influencers on YouTube: Inspiration for Your Videos
The world of fitness influencers on YouTube is vast and inspiring. In this section, we will take a closer look at some of the top fitness influencers and their video content. From their workout routines and nutrition tips to their motivational speeches, these influencers will provide you with a wealth of inspiration for your own gym YouTube videos. Get ready to learn from the best and take your content to new heights!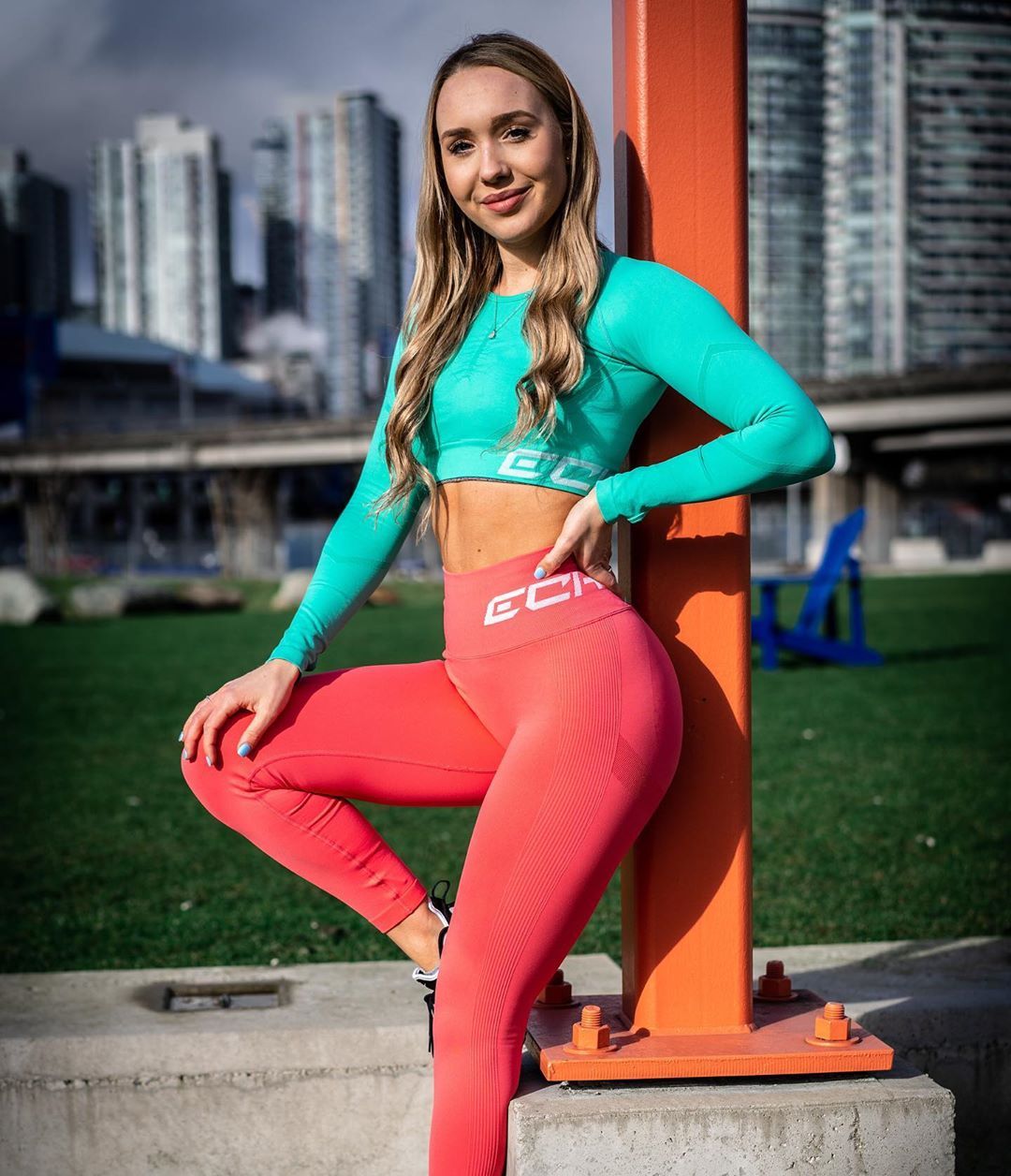 Exercise.com is amazing! Positively surprised by the efficiency at responding and helping out!
Erica Nangle
Owner, Erica Nangle Fitness
Read More:
Engaging with Your Audience: Interactive and Fun Gym YouTube Video Ideas
Engaging with your audience is key to building a loyal community of followers. In this section, we will share interactive and fun gym YouTube video ideas that will encourage your viewers to participate and connect with you on a deeper level. From Q&A sessions to fitness challenges, these ideas will make your audience feel like they're a part of your fitness journey. Get ready to foster a strong bond with your viewers!
Mastering the Art of Editing: Tips and Tricks for Polishing Your Gym Videos on YouTube
Editing is an essential step in creating professional-looking gym YouTube videos. In this section, we will provide you with tips and tricks to master the art of editing and polish your videos to perfection. From choosing the right software to adding music and transitions, these techniques will elevate the quality of your content and make your videos top-notch. Get ready to wow your viewers with seamless edits!
How to Use Keywords and Tags to Optimize Your Gym Videos for Better Search Rankings on YouTube
Optimizing your gym YouTube videos for better search rankings is crucial to attract organic traffic to your channel. In this section, we will guide you on how to use keywords and tags effectively to improve your video's visibility on YouTube. From conducting keyword research to strategically incorporating tags, these optimization techniques will give your videos a higher chance of being discovered by your target audience. Get ready to climb the search rankings and grow your channel!
Collaborating with Other Fitness YouTubers: Creative Ideas for Joint Workout Videos
Collaborating with other fitness YouTubers not only introduces you to a new audience but also brings a fresh perspective to your content. In this section, we will explore creative ideas for joint workout videos that you can create with fellow fitness YouTubers. From partner workouts to friendly challenges, these collaborations will foster a sense of camaraderie and create compelling content that your viewers will love. Get ready to embark on exciting collaborations and broaden your reach!
From Challenges to Transformations: Inspirational and Motivational Gym Video Ideas for Your Channel
Inspiring and motivating your viewers is a powerful way to build a loyal community on your gym YouTube channel. In this section, we will share inspirational and motivational gym video ideas that will leave a lasting impact on your audience. From fitness challenges and transformations to success stories and motivational speeches, these ideas will uplift and empower your viewers to strive for greatness. Get ready to make a positive difference in people's lives!
Exploring Different Equipment and Gear in Your Gym Videos on YouTube
Are you looking to spice up your gym YouTube videos by showcasing different equipment and gear? In this section, we will explore various workout equipment and gear that you can highlight in your videos. From reviewing the latest fitness gadgets to demonstrating how to use specific gym machines, these ideas will educate and inspire your viewers to try new tools in their fitness journeys. Get ready to become a go-to resource for fitness enthusiasts!
Analyzing Analytics: Using Data to Improve the Performance of Your Gym Videos on YouTube
Analyzing analytics is essential to understand the performance of your gym YouTube videos and make data-driven decisions to improve your content. In this section, we will delve into the world of YouTube analytics and provide you with insights on how to interpret the data and apply it to your video strategy. From analyzing audience retention to optimizing video length, these techniques will help you create videos that resonate with your viewers and boost your channel's growth. Get ready to unlock the power of YouTube analytics!
By now, you should have a plethora of gym YouTube video ideas to fuel your creativity and take your channel to new heights. Whether you're a beginner starting out or an experienced gym YouTuber looking for fresh inspiration, these ideas and tips will help you create engaging and captivating content that resonates with your audience. Remember, consistency, authenticity, and passion are the keys to building a successful gym YouTube channel. So grab your camera, hit the gym, and start creating incredible content that inspires and motivates people on their fitness journey. Happy filming!
What makes a good fitness video?
A good fitness video is clear, engaging, and informative. It should feature proper lighting, clear audio, high-quality visuals, and concise instructions. Demonstrating proper form, providing alternatives for different fitness levels, and infusing personality or motivation can make the video more appealing to viewers.
Is a fitness YouTube channel a good idea?
Yes, a fitness YouTube channel can be a great idea, especially as people increasingly seek online workout guidance. A well-crafted channel can build a community, enhance your brand visibility, and provide a platform to share your fitness expertise.
How do I start a YouTube channel for my gym?
Starting a YouTube channel for your gym involves the following steps:
Create a Google account and sign in to YouTube.
Click on the user icon and create a new channel.
Customize your channel with branding, including profile pictures, cover art, and a description that reflects your gym's ethos.
Create and upload high-quality fitness content that caters to your target audience.
Engage with your audience by responding to comments and encouraging subscriptions.
Optimize your videos with proper titles, descriptions, and tags for better search visibility.
Can you make money on YouTube with workout videos?
Yes, you can make money on YouTube with workout videos through YouTube's Partner Program, brand sponsorships, affiliate marketing, and offering paid online fitness programs or merchandise.
What makes good fitness content on YouTube?
Good fitness content on YouTube offers value to viewers by providing well-structured workouts, professional instruction, engaging visuals, clear audio, and motivational coaching. Understanding your audience's needs and crafting content that aligns with their interests and fitness levels will boost engagement.
Do fitness YouTubers make money?
Yes, fitness YouTubers can make money through ad revenue, sponsored content, affiliate marketing, selling products, or offering paid fitness programs.
How much does YouTube pay for fitness channel monetization?
YouTube's ad revenue varies based on factors like viewership, engagement, content quality, and ad types. On average, YouTubers may earn between $3 to $5 per 1,000 views, but this can vary widely.
Who is the highest paid fitness YouTuber?
Determining the highest paid fitness YouTuber is challenging as income can fluctuate and depends on various revenue streams. Some of the top fitness YouTubers are likely earning significant income, but exact figures are typically private.
What is the most popular workout video on YouTube?
The most popular workout videos on YouTube can change over time, but channels like FitnessBlender, Blogilates, and POPSUGAR Fitness have produced some of the most viewed and well-received videos.
What camera settings are best for workout videos?
For workout videos, use a camera with manual settings. Utilize a wide aperture to keep the subject in focus, a shutter speed double the frame rate (e.g., 1/60s for 30fps), and adjust ISO for proper exposure. A tripod or stabilizer can help maintain smooth shots.
How can Exercise.com help me manage and grow my fitness business?
Exercise.com offers a comprehensive software solution tailored to fitness professionals like gym owners, personal trainers, and online fitness coaches. With features that include managing your business, accepting payments, online booking, hosting exercise videos, selling workout plans, and running online fitness coaching, Exercise.com provides a custom-branded fitness app to centralize all these functions. This professional platform not only streamlines your operations but also enhances your ability to connect with clients and grow your fitness business. To explore how Exercise.com can cater to your specific needs, it is recommended to book a demo and find out more.
Read More: Personal Trainer YouTube Ideas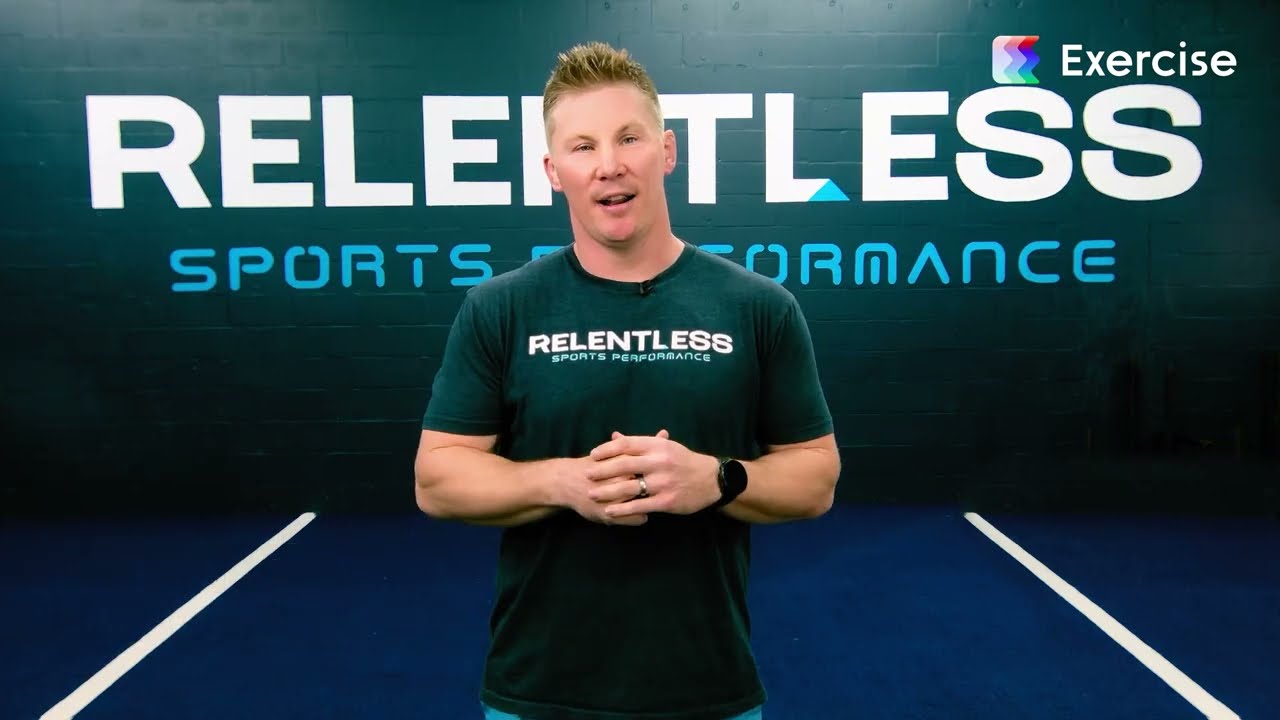 If you want to offer an elite service for the end user you need to get with the times and use elite level software that is intuitive, visually appealing, and effective. That is exactly what Exercise.com delivers to its clients.
Jimmy Myers
Owner/Trainer, Relentless Sports Performance
Read More: