42+ Gym Business Ideas in 2023
Discover unique and creative gym business ideas to stand out in the fitness industry and make more money. Explore different gym business model ideas, ideas for different types of gym businesses to start, and more.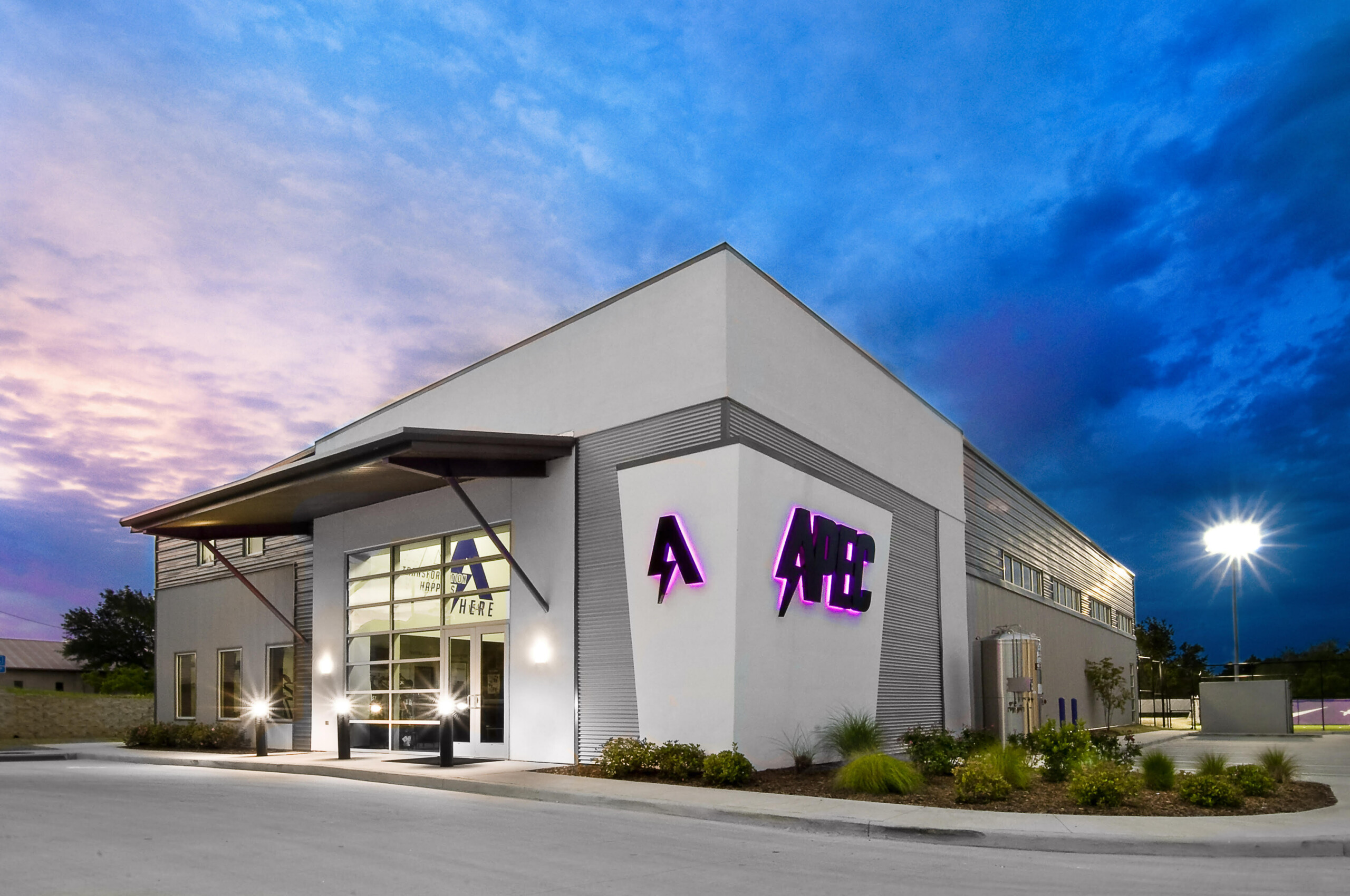 Exercise.com is simply the best. We were using three or four different apps or softwares to do what we can now do all in one with the Exercise.com platform.
Brandon Stroupe
Founder and President, APEC Sports Performance
Want to see how the best gym management software can help power your entire gym? Get a demo now!
List of Gym Business Ideas
Boutique Fitness Studio: Start a specialized fitness studio that focuses on a specific type of workout, such as yoga, spinning, Pilates, or HIIT.
CrossFit Gym: Open a gym that offers CrossFit training, combining strength and conditioning exercises. Use the best business management software for CrossFit.
Functional Training Gym: Create a gym that focuses on functional training methods using equipment like kettlebells, medicine balls, and battle ropes.
Martial Arts Gym: Start a gym that specializes in martial arts training, such as karate, kickboxing, or Brazilian Jiu-Jitsu.
Women's Only Gym: Cater to female clientele by opening a gym exclusively for women, providing a comfortable and supportive environment.
Outdoor Fitness Bootcamp: Organize outdoor group fitness sessions in parks or other open spaces, offering a mix of cardio, strength, and bodyweight exercises.
Gym for Seniors: Establish a gym specifically designed for older adults, offering low-impact workouts, balance training, and flexibility exercises.
Sports Performance Training Center: Create a facility that focuses on enhancing athletic performance through specialized training for athletes of all ages and levels.
Virtual Fitness Studio: Set up an online fitness studio where clients can participate in live-streamed or pre-recorded workout classes from the comfort of their homes.
Gym Franchise: Invest in a fitness franchise, such as Anytime Fitness or Snap Fitness, which provides a proven gym business model and brand recognition.
Mobile Personal Training: Offer personal training services that are delivered directly to clients' homes or workplaces, providing convenience and personalized attention.
Gym for Kids: Start a gym that caters to children, offering age-appropriate fitness activities, classes, and games to promote a healthy and active lifestyle.
Rehabilitation and Therapy Gym: Open a gym that specializes in physical therapy, rehabilitation, and injury prevention, catering to individuals recovering from injuries or surgeries.
Boxing or Kickboxing Gym: Establish a gym that focuses on boxing or kickboxing training, providing classes, one-on-one sessions, and specialized equipment.
Gym with Technology Integration: Incorporate cutting-edge technology, such as virtual reality workouts, wearable devices, and interactive training equipment, into your gym experience.
Yoga and Meditation Studio: Create a serene and calming space for yoga and meditation classes, offering a variety of styles and levels for participants.
Strength Training Gym: Build a gym that specializes in strength training, with a range of free weights, machines, and equipment for individuals looking to build muscle and increase strength.
Climbing Gym: Open a facility that features indoor rock climbing walls, offering classes, courses, and recreational climbing for climbers of all skill levels.
Dance Fitness Studio: Create a studio that combines fitness and dance, offering various dance-inspired workouts like Zumba, hip-hop, or ballet fitness.
Gym and Spa: Combine a gym facility with spa amenities, providing an opportunity for clients to relax, unwind, and rejuvenate after their workouts.
Gym for Pregnant Women: Create a safe and supportive environment for pregnant women to exercise and stay active during their pregnancy, offering specialized prenatal fitness classes.
Wellness Retreat Center: Establish a wellness retreat center that offers fitness classes, workshops, meditation sessions, and holistic wellness experiences in a tranquil and serene environment.
Gym with Niche Equipment: Focus on a specific type of equipment, such as rowing machines, suspension trainers, or climbing walls, to provide a unique fitness experience for your clients.
Aquatic Fitness Center: Open a gym that specializes in water-based workouts, offering aqua aerobics, swimming classes, and hydrotherapy for individuals of all ages and abilities.
Gym Catering to Professionals: Create a gym that targets busy professionals by offering convenient facilities, flexible class schedules, and express workouts for those with limited time.
Gym with Childcare Services: Provide a gym that offers on-site childcare services, allowing parents to work out while their children are supervised and entertained in a safe environment.
Gym for Bodybuilders: Establish a gym that caters specifically to bodybuilders, providing specialized equipment, competition preparation programs, and expert guidance for serious athletes.
Gym with Outdoor Training Area: Create a gym that includes an outdoor training space, allowing clients to enjoy workouts in the fresh air and utilize natural elements for fitness activities.
Gym for Special Populations: Target specific populations, such as individuals with disabilities, seniors, or those with chronic conditions, by offering adapted fitness programs and specialized equipment.
Gym with Wellness Services: Offer additional wellness services alongside fitness, such as nutrition counseling, massage therapy, physical therapy, or chiropractic services, to create a comprehensive wellness center.
Gym with Holistic Approach: Focus on holistic wellness by integrating fitness, nutrition, mindfulness, and other wellness practices to provide a well-rounded approach to health and fitness.
Gym with Corporate Wellness Programs: Partner with corporations to provide employee wellness programs, including on-site fitness classes, wellness workshops, and health screenings.
Gym with Online Coaching: Combine an in-person gym with online coaching services, providing personalized workout plans, nutritional guidance, and virtual training sessions for clients worldwide.
Gym with Social Community: Foster a strong sense of community within your gym by organizing social events, fitness challenges for gyms, and group activities to encourage interaction and connection among members.
Gym with On-Demand Workouts: Provide an on-demand video workout platform that allows members to access a library of pre-recorded workout videos, giving them flexibility in their fitness routines.
Gym with Mind-Body Classes: Incorporate mind-body disciplines like yoga, Pilates, tai chi, or meditation classes into your gym offerings to promote holistic well-being and stress reduction.
Gym with Outdoor Adventures: Organize outdoor adventures and fitness retreats, such as hiking trips, boot camps, or fitness vacations, offering a unique and immersive fitness experience for your clients.
Gym for Active Aging: Cater to older adults by creating a gym specifically designed for their needs, focusing on mobility, balance, flexibility, and strength training in a welcoming and supportive environment.
Gym with Virtual Reality Training: Integrate virtual reality technology into your gym, offering immersive and engaging workout experiences that transport clients to different environments and scenarios.
Gym with Sports-Specific Training: Specialize in sports-specific training programs, providing coaching and conditioning for athletes in various sports disciplines, such as basketball, soccer, tennis, or golf.
Gym with Outdoor Fitness Equipment: Install outdoor fitness equipment in parks or public spaces, creating a gym-like setting for individuals to exercise outdoors and enjoy nature while staying fit.
Gym with Eco-Friendly Initiatives: Promote sustainability and eco-consciousness in your gym by using energy-efficient equipment, implementing recycling programs, and incorporating green practices into your operations.
These are just a few examples of the diverse gym business ideas you can explore. Remember, each idea requires careful planning, market research, and a thorough understanding of your target audience. Exercise.com can provide you with the software tools and resources to help you manage and grow your gym business successfully.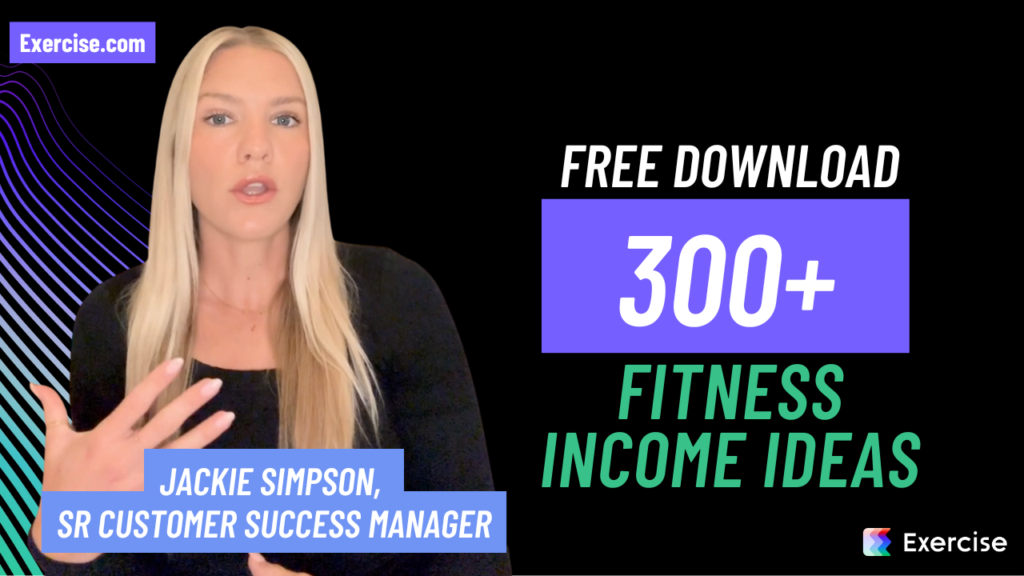 Read More:
Sweating the Details: Uncommon and Innovative Gym Business Ideas to Make You Stand Out
The fitness industry has experienced a massive growth that shows no signs of stopping anytime soon. According to the International Health, Racquet & Sportsclub Association (IHRSA), the global fitness market is currently valued at $100 billion and is expected to grow by a CAGR of 4.8% from 2020-2027. This growth is attributed to increased awareness of the importance of physical fitness and health.
With this growing demand for fitness services, it's essential for gym entrepreneurs to find unique ways to stand out in the market. A creative and innovative gym business idea can help attract new customers who are looking for something different from traditional gym models.
Explanation of the Fitness Industry and Its Growth Potential
The fitness industry broadly includes any businesses that provide products or services related to physical exercise or wellness, such as gyms, personal training studios, equipment manufacturers, nutritionists, supplement companies, and more. The growth potential in this industry is significant because people want to live healthier lifestyles due to growing concerns about obesity rates and sedentary jobs. This shift towards healthier living has led many individuals worldwide to embrace a workout routine as part of their daily lifestyle.
In addition, there's been an increase in health-consciousness among people due to social media exposure about staying healthy. Consumers are now more willing than ever before to invest time and money into physical activities that offer benefits such as improved mental health, better sleep quality, stress reduction among others.
Importance of a Unique and Creative Gym Business Idea
Creating a unique gym concept can be challenging but also gratifying when done right. It allows entrepreneurs in this space an opportunity not only to differentiate themselves from competitors but also create a brand with loyal clientele base that connects with their message on various levels like values or personality traits. Many consumers are looking for creative alternatives when it comes to their fitness routine.
A gym business idea that's different from the traditional gym model can help attract new clients who are seeking a unique experience. By offering innovative programs and services, gym owners can set themselves apart from the competition while providing value to their customers.
This article covers various high-level, niche, and rarely known small details about gym business ideas that entrepreneurs can consider while starting a fitness business. The first section discussed the immense potential of the fitness industry as well as reasons why a unique and creative gym business idea is crucial for success in this market.
The next section will highlight some high-level gym business ideas that have become popular in recent years, such as boutique fitness studios, mobile gyms, and pop-up gyms at events or parks. Additionally, it will discuss why these concepts have worked well and how they differ from traditional gym models.
The third section will cover niche gym business ideas such as senior fitness centers, women-only gyms, sports-specific training facilities among others. This section aims to help entrepreneurs identify underserved markets or specific populations who they could provide a tailored workout experience.
We will delve into some little-known aspects of running a successful gym business like environmental sustainability integration or virtual reality workouts. These rarely known details can set an entrepreneur apart from competitors while creating an eco-friendly brand with cutting-edge technology expertise.
Read More:
High-Level Gym Business Ideas
Boutique Fitness Studios: Specializing in High-End Fitness Experience
Boutique fitness studios are a growing trend in the fitness industry, offering personalized and exclusive fitness experiences to their clients. These studios usually target a specific segment of the market, such as women-only or high-end clientele, and offer unique services that are not found in traditional gyms.
Examples include cycling studios with immersive lighting and music or hot yoga studios with temperature-controlled rooms. Boutique fitness studios require significant investments in equipment, space rental, marketing, and staffing.
However, they can generate high profits by charging premium prices for their services and attracting loyal customers who value personalized attention and luxury amenities. Successful boutique fitness studios often use social media influencers and brand ambassadors to expand their reach and create buzz around their brand.
Yoga Studios: Promoting Mind-Body Connection
Yoga has become increasingly popular among people seeking mental and physical wellness. Yoga studios provide a space for practitioners to learn different styles of yoga, including Hatha, Vinyasa, Ashtanga, Yin or restorative yoga. Some yoga studios also offer meditation classes or wellness workshops on topics such as nutrition or mindfulness.
To stand out from competitors in the crowded yoga market, some studio owners have added unique features such as infrared heating systems for hot yoga classes or eco-friendly design elements to attract environmentally-conscious customers. Others have developed online platforms to stream live classes or prerecorded sessions for busy professionals who cannot attend classes in person.
Pilates Studios: Core Strength Training for All Ages
Pilates is a low-impact form of exercise that focuses on developing core strength and stability through precise movements targeting specific muscle groups. Pilates studios offer group reformer classes led by certified instructors who guide students through different exercises using specialized equipment such as reformer machines, Cadillac or Barrels.
Pilates studios are ideal for targeting older adults or people with injuries who seek a low-impact workout that can improve flexibility, posture, and balance without putting stress on joints. Pilates studios can also cater to athletes or dancers who want to improve their performance by strengthening their core muscles.
Boxing Gyms: Energizing and Empowering Workouts
Boxing gyms offer high-intensity workouts that combine cardio and strength training through boxing drills and bag work. Some boxing gyms also include kickboxing or martial arts in their classes. Boxing gyms can attract a wide range of customers, from professional fighters to fitness enthusiasts seeking an exciting and challenging workout.
To differentiate themselves from traditional boxing gyms, some owners have added social elements such as live music events or happy hours to create a community around their gym. Others have developed fitness challenges or charity events that encourage members to get involved and give back to the community.
Mobile Gyms: Taking Fitness on the Road
Mobile gyms are a novel concept in the fitness industry that involves converting vehicles such as vans or trailers into fully equipped workout spaces that can travel to different locations. Mobile gyms are popular among busy professionals who cannot find time to go to a traditional gym but still want access to quality equipment and personalized coaching.
Mobile gym owners face unique challenges such as finding appropriate parking spots, securing permits from local authorities, and dealing with weather-related issues. However, mobile gyms offer significant advantages such as low overhead costs compared to traditional brick-and-mortar facilities and flexible schedules that cater to clients' preferences.
Pop-Up Gyms at Events or Parks: Creating a Buzz Around Fitness
Pop-up gyms are temporary fitness facilities set up at public locations such as parks, beaches, festivals, or corporate events. Pop-up gyms can be a powerful marketing tool for gym owners to promote their brand and attract new customers who are curious about fitness but unsure about committing to a long-term gym membership.
Pop-up gyms require minimal investment in equipment and staffing but can generate a high ROI by charging admission fees or partnering with sponsors to cover costs. Successful pop-up gyms often incorporate unique themes such as silent disco yoga or beach boot camps that create memorable experiences for attendees and social media buzz around the event.
Niche Gym Business Ideas
As the fitness industry continues to grow and evolve, there is an increasing demand for gyms that cater to specific populations. These niche gym business ideas can provide unique and targeted services for those who may feel uncomfortable or intimidated in a traditional gym setting. Here are several niche gym business ideas that entrepreneurs can explore:
Fitness for Specific Populations
One of the most popular niche gym business ideas is providing fitness services tailored to specific populations, such as athletes, pregnant women, or people with disabilities. These gyms can offer specialized training programs or equipment designed to meet the unique needs of their clientele. For example, a gym designed for athletes might focus on strength training and agility drills while also offering injury prevention exercises.
Seniors' Fitness Centers
The aging population is one of the fastest-growing segments of society today. Seniors' fitness centers offer a safe and supportive environment for older adults looking to improve their health and wellness.
These gyms typically provide low-impact exercises that are easy on joints while also building strength, balance, and flexibility. They may also offer social activities such as group classes or organized outings.
Kids' Fitness Centers
In today's world where kids are spending more time indoors playing video games or watching TV, starting kids fitness programs in gyms have become increasingly popular as parents look for ways to get their children active again. These gyms often provide age-appropriate activities that promote movement and exercise while also being fun and engaging. Some examples include rock climbing walls, trampolines, dance classes, or obstacle courses.
Women-only Gyms
Many women feel self-conscious working out in a mixed-gender environment due to societal pressure regarding body image or fear of harassment. Women-only gyms offer a safe and supportive space for women to exercise without these concerns. These gyms may offer classes and equipment tailored specifically to women's fitness needs, such as yoga or strength training programs that focus on core muscles.
Sports-specific Training Facilities
Athletes looking to improve their skills and performance often require specialized training facilities. Entrepreneurs can capitalize on this need by creating sports-specific training facilities tailored to individual sports such as basketball, soccer, or football. These gyms offer cutting-edge training equipment and programs designed to help athletes achieve their goals.
Basketball Training Facilities
Basketball is one of the most popular sports in the world, with millions of players worldwide. Basketball training facilities can provide a space for players of all levels to improve their skills through drills, exercises, and scrimmages. These gyms may offer specialized equipment such as hoop shooting machines or agility ladders.
Soccer Training Facilities
Similar to basketball training facilities, soccer training facilities are gaining popularity for players looking to improve their game. They offer specialized equipment like speed ladders, cones etc., conditioning exercises and drills that are specific to the sport of soccer. Soccer enthusiasts can also enhance their mental game with yoga classes specifically designed for soccer players which include breathing techniques that help focus better on the field.
The niche gym business ideas mentioned here cater to a specific population's needs while also providing unique services not found in traditional gym settings. Entrepreneurs who can successfully identify these underserved markets have an opportunity to grow successful businesses while making a positive impact on people's lives.
Rarely Known Small Details for Gym Business Ideas
Technology Integration
With the constant evolution of technology, it is essential to integrate it into your gym business to enhance the experience for clients and attract a wider customer base. A smart gym is one way to use technology to your advantage. Smart gyms include high-tech equipment that tracks progress and customizes workouts based on user data.
They also have mobile apps that allow users to track their progress even when they are not at the gym. Additionally, some gyms have integrated artificial intelligence (AI) coaches that can communicate with clients via text message or through an app.
Virtual Reality Workouts
Virtual reality (VR) is a new trend in the fitness world, where users wear headsets and are transported into a virtual environment while working out. VR workouts provide a unique experience and help users escape from their daily routine while still getting a great workout. VR workouts can be anything from boxing with virtual opponents to cycling through virtual landscapes.
Augmented Reality Workouts
Like virtual reality, augmented reality (AR) is another technology trend making its way into the fitness industry. AR involves overlaying digital elements onto real-world surroundings using devices such as smartphones or tablets. With AR workouts, users can see digital objects in their real surroundings while performing exercises such as yoga or strength training.
Environmental Sustainability
Eco-friendliness has become an essential factor for many businesses today, including gyms. With environmental sustainability being one of the top priorities of millennials and Gen Z's, incorporating eco-friendly practices in your gym business will create a positive perception among potential customers who value businesses that prioritize environmental concerns. Practices like using renewable energy sources like solar panels, implementing recycling programs, and reducing water usage are just some examples of how your gym business can become more environmentally sustainable.
Green Energy Gyms
Green energy is an excellent way for gym businesses to reduce their carbon footprint. Green energy gyms take advantage of renewable energy sources, such as solar or wind power, to provide electricity for the gym's equipment and lighting. Not only is this better for the environment, but it can also help your business save on electricity costs in the long run.
Eco-friendly Equipment
Another aspect of a sustainable gym business is using eco-friendly equipment. This means using equipment made from sustainable materials or reusable materials like recycled rubber mats or eco-friendly resistance bands instead of traditional plastics.
Additionally, you can opt for refurbished or used equipment instead of always purchasing new items every few years. By using more environmentally friendly and sustainable options, your gym business will be seen as more eco-conscious and may attract more customers who value sustainability practices in businesses
After analyzing the different gym business ideas available, it is apparent that the fitness industry offers a broad range of opportunities for entrepreneurs to explore. The industry is dynamic, and it continues to grow year after year.
With an emphasis on health and wellness becoming more critical in society, interest in the industry will only increase in the future. To be successful, entrepreneurs need to have a unique and creative idea that sets them apart from their competitors.
The article has outlined high-level gym business ideas like boutique fitness studios, yoga studios, boxing gyms as well as niche gym business ideas like seniors' fitness centers, eco-friendly equipment and green energy gyms among others. It is essential to note that technology integration has been a key trend in recent years with virtual reality workouts and augmented reality workouts gaining popularity among gym-goers.
Encouragement for Fitness Entrepreneurs:
Entrepreneurs need to take advantage of this growth by creating unique offerings that cater to specific niche markets within this industry. By doing so they can gain loyal customers who are invested not just in their products or services but their brand vision as well. The key here is creativity; thinking outside of the box can help entrepreneurs tap into new markets that have yet to be explored thoroughly.
Final Thoughts on the Future of Gym Business Ideas:
As long as people continue emphasizing health and wellness so will demand for creative gym business ideas continues to surge with time. With technological advancements allowing for more interactive experiences coupled with increasing emphasis on environmental sustainability issues within various industries – including fitness – there's no telling where innovative minds can take this field next! Entrepreneurs who are passionate about wellness should seize these opportunities now before they become saturated; those who succeed will undoubtedly reap significant rewards both financially and personally!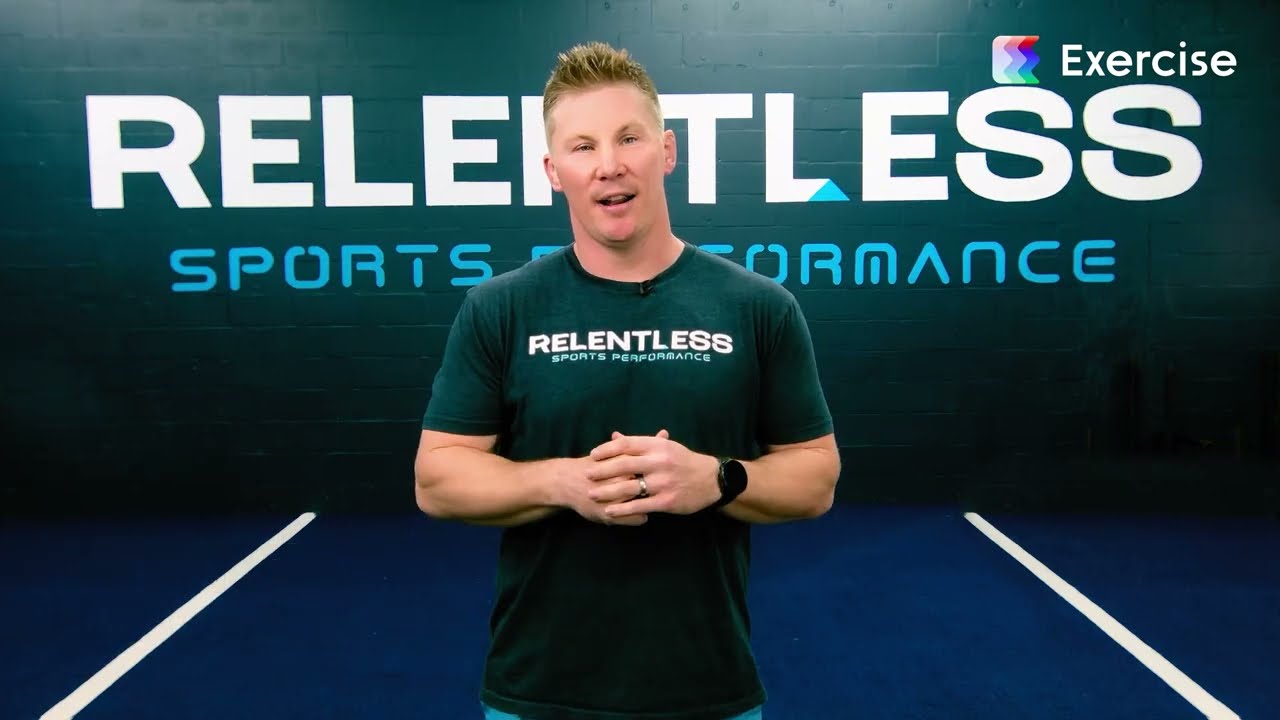 If you want to offer an elite service for the end user you need to get with the times and use elite level software that is intuitive, visually appealing, and effective. That is exactly what Exercise.com delivers to its clients.
Jimmy Myers
Owner/Trainer, Relentless Sports Performance
Want to check out the best gym software? Get a demo now!