Get the Basics...
An expert personal trainer must be knowledgeable, innovative, and skillful.
Highly paid personal trainers are not just trainers. They juggle several roles.
Trainers made it on our Top 10 list because of their optimal level of entrepreneurship, reputation, and results. They are listed in no particular order.
In researching who are the top ten highest paid personal trainers in America, one thing became clear very quickly: Highly paid trainers don't publicize their annual incomes, so we can only guess as to their incomes.
But, among famous and high-priced celebrity trainers, we can, with reasonable accuracy, name the top ten. Reading up on the curriculum vitae of the top personal trainers in the U.S. began to reveal a recurring theme.
Almost without exception, the most sought after and well-known personal trainers don't just earn their salaries solely as personal trainers (even though they can demand $300.00 or more per hour).
Their chief incomes come from being authors of self-help books, spokespersons and motivational speakers, merchandisers of their own products related to health and fitness, and even actors and models.
Top 10 Highest Paid Personal Trainers in America
Since we can't get an accurate picture of their personal training income, we have new criteria for choosing the top ten highest paid personal trainers. For the purpose of this blog article, we will focus on each trainer's entrepreneurship, reputation, and results.
#1 – Gunnar Peterson
Gunnar Peterson is the personal trainer for celebrities like Kim Kardashian, Angelina Jolie, Sylvester Stallone, Bruce Willis, J. Lo, and many others. Known for his witty humor and his charismatic way of winning people over, he has over 20 years of experience in the industry and has clients ranging from professional athletes, to movie stars, to the guy next door.
He is one high-energy trainer that makes his workouts engaging and fun for the client. They'll get crow's feet from laughing! Peterson can be hired for personal appearances and for speaking engagements, and he has been featured in many different publications, such as Men's Health, Self, Glamour, US Weekly, InStyle, Fitness, and on network television as a guest expert on several talk shows.
To learn more about Gunnar, check out his website: http://www.gunnarpeterson.com/
#2 – Harley Pasternack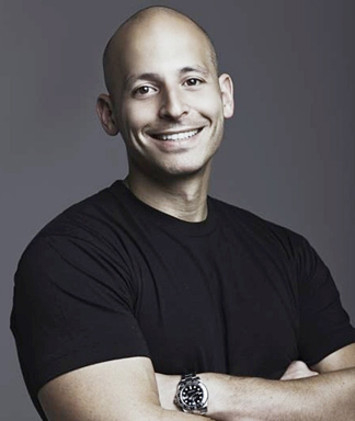 Harley Pasternack is the personal trainer for Lady Gaga, Alicia Keys, Jessica Simpson, Orlando Bloom, Halle Berry, Miley Cyrus, Katherine Heigl, and Jimmy Fallon, just to name a few! Pasternack has a Master of Science degree in Exercise Physiology.
He has authored a book on a diet he created — 5-Factor — and is a very enthusiastic spokesman for his own diet food product line called, 5-Factor World Diet. He packs a suitcase of his 5-Factor bars when he travels, never missing an opportunity to bring them out.
Pasternack is highly intelligent, too. Right before Lady Gaga went onstage at the Grammy Awards, he facilitated a workout session with her. Why then? Because he knows that a strenuous workout boosts confidence and brings about mental clarity, and he wanted Lady Gaga to knock 'em dead. That she did!
He also takes time to play spokesman for Coca-Cola's Fuze drinks and for New Balance shoes. He's one busy guy who runs his enterprise like a Fortune-500 business.
#3 – Lou Ferrigno
Lou Ferrigno is the personal trainer for many celebrities, including the late Michael Jackson. He is also a bodybuilder and won several titles, including Mr. Universe and Mr. America.
He has also been a television actor for the hit series The Incredible Hulk from 1977-1982. He has appeared on various sitcoms, such as Reno! 911 and The King of Queens. Ferrigno was a big-screen actor in films, such as the famous weightlifting classic movie Pumping Iron, plus Sinbad of the Seven Seas, I Love You, Man, Cage, and Cage II.
He has made many cameo appearances and done plenty of voice-overs in cartoons, and he has quite a few commercials to his credit as well. He has also appeared on countless magazine covers and in dozens of feature articles. He also has a wide-ranging merchandise line on his website, ranging from posters to DVDs to T-shirts. Of the personal trainers on this list, he's the only one with a fan club!
Ferrigno and his wife Carla, also a personal trainer, are noted philanthropists, giving of themselves generously for the Muscular Dystrophy Association (MDA). Lou Ferrigno is definitely one of the good guys in the industry.
#4 – Bob Greene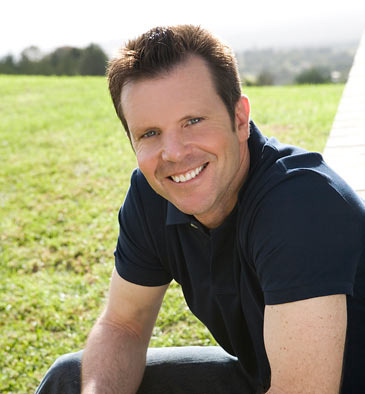 Bob Greene is the personal trainer for Oprah Winfrey, has authored several books, created an online weight loss membership program called Best Life, and offers personalized diet plans for people ready to make changes in their diets and lifestyles. He also has a quality weight loss butter replacement product line, also known as Best Life.
He is helping many diabetics lose weight and improve their medical condition, thus saving their lives.
Greene has a loyal following of diet and fitness fans, plus the respect of the medical community for waging war on Type II Diabetes in America.
#5 – David Buer
David Buer is the personal trainer for L.L. Cool J, Leonardo DiCaprio, Joey Lawrence, Tyler Perry, Cedric Boswell, and a long list of athletes, celebrities, and everyday folks. Buer writes a weekly health and fitness blog in the acclaimed Huffington Post.
Buer who, once upon a time, was an overweight little boy who didn't speak English well and was bullied in school, now has a long list of certifications and credentials, and he has his seriously chiseled physique plastered on billboards around his base in Atlanta, GA.
After his own dream of competing on the U.S. Track and Field Olympic Team was destroyed in a serious auto accident, David developed techniques for helping people with post-injury and post-surgical physical rehabilitation.
#6 – Mark Jenkins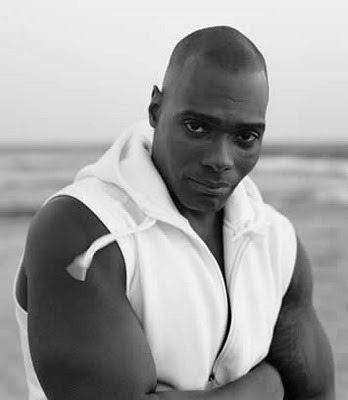 Mark Jenkins is the personal trainer for Sean "P. Diddy" Combs, Mary J. Blige, Beyonce, Busta Rhymes, Missy Elliot, and many others in the biz. He has a line of nutritional supplements sold at GNC stores and a DVD called 90-Day Transformation.
He became the spokesperson for United Way in 2010 and has created a fitness program for children called Fun, Fly & Fit. He has been featured on the TV channels MTV, BET, and E! Entertainment, and in the publications Essence, Ebony, and Muscle and Fitness. He is the co-author of The Jump Off: 60 Days to a Hip-Hop Hard Body.
Jenkins is also the founder and co-owner of International Fitness, a company which specializes in physical training for performing artists.
#7 – Michael George
Michael George is the personal trainer for many L.A. celebrities, including Reese Witherspoon, Julianne Moore, Meg Ryan, Christian Slater, Sela Ward, and Dennis Quaid. He's the whole package: mind, body, and spirit transformation, through blending Eastern and Western philosophies, yoga, martial arts, strength training, and core training, among other tools.
Earning dual degrees in both marketing management and communications, George is the consummate entrepreneur and has driven himself and his business into the spotlight with his highly successful total body fitness program. He calls his program "Integrated Motivational Fitness" and the results are phenomenal.
George has reached customers in more media platforms than his competitors after doing the following:
Creating an iPhone app — Intelitrainer — for physical fitness training for busy people
Introducing an Xbox 360 game called, Your Shape Evolved
Authoring a book in 2005 titled, Body Express Makeover: Trim and Sculpt Your Body in Less Than Six Weeks
#8 – Joe DiAngelo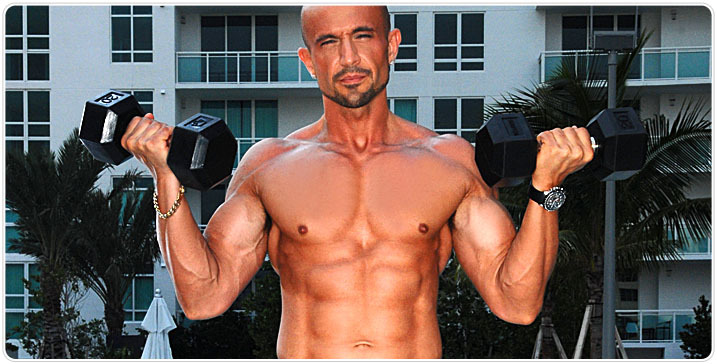 Joe DiAngelo is the personal trainer and monthly magazine column writer for Inside Fitness Magazine and bodybuilding.com. He is an internationally-known motivational speaker, fitness specialist, and nutritionist, as well as a former medaled swimming champion. DiAngelo was named the best personal fitness trainer by New York Magazine, Oxygen Fitness Magazine, and Newsweek.
He has a Bachelor of Science in Exercise Physiology and is a sports psychology expert, teaching mental strategies to his clients to keep them in peak form both physically and mentally.
#9 – Tracy Anderson
Tracy Anderson is the personal trainer for Madonna, Gwyneth Paltrow, and creator of the Tracy Anderson Method of physical training, which is a Pilates-style program that is being introduced at new fitness studios. Anderson's first workout studio opened in New York's Tribeca in 2009, and more studios opened in Asia and Australia soon after.
She invented an exercise machine called the hybrid body reformer and has introduced many new exercise moves and stretches. She emphasizes low weights and lots and lots of reps, like up to 60 for most clients, but 100 for Madonna, two hours a day, six days a week.
The workouts definitely do show on Madonna, who has never looked better, and is in her 50s! Anderson firmly believes in age-defying exercise and says that there is no excuse for anyone not to have a great body, even in old age.
#10 – Bernardo Coppola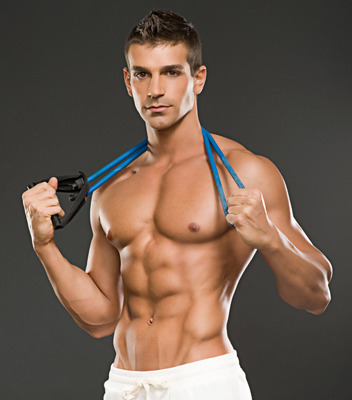 Probably the newest personal trainer on this list, Bernardo Coppola has recently launched himself into fame by being the diet and fitness instructor for Mariah Carey and is responsible for her amazing 70-pound weight loss after giving birth to twins. He also trains celebrities like Matthew Morrison, Jane Lynch, and Ryan Murphy, as well as the cast of Glee.
In addition to physical training, he also created and owns a catering company and West Hollywood restaurant that specializes in health food — Fitrition Café — which launched in 2010.
Born in Argentina, Coppola moved to the U.S. to attend college and earn a degree at CSU in Long Beach. He challenges Americans to eat less sugar, fat, and processed foods, and avoid caffeine, alcohol, sodium, and artificial additives; that's basically what you'll find in Fitrition Café, too.
Coppola practices what he preaches, and that's also how Mariah Carey has gotten herself back into shape and ready to entertain her fans again.
Train Anyone, Anywhere in the World.
What's the Secret to Their Success?
Without a doubt, these top trainers know what they're talking about. Most of them have a degree in some sort of field pertaining to physical fitness or physiology. They have received certifications in everything from personal training, to nutrition, to being a first responder for ill or injured clients.
An expert personal trainer has to be knowledgeable about nutrition and fitness equipment, and innovative and skillful in motivating their clients to achieve their fitness goals.
So, it makes perfect sense that top personal trainers would write books, promote worthy product lines, and align themselves with celebrities. Their names are now well-known brands, just like the stars they sculpt!