13 Successful Gym Entrepreneurs Who Are Killing It
These 13 successful gym entrepreneurs are killing it! These famous gym owner entrepreneurs are successfully building fitness empires in boutique fitness, MMA, yoga, personal training, and more.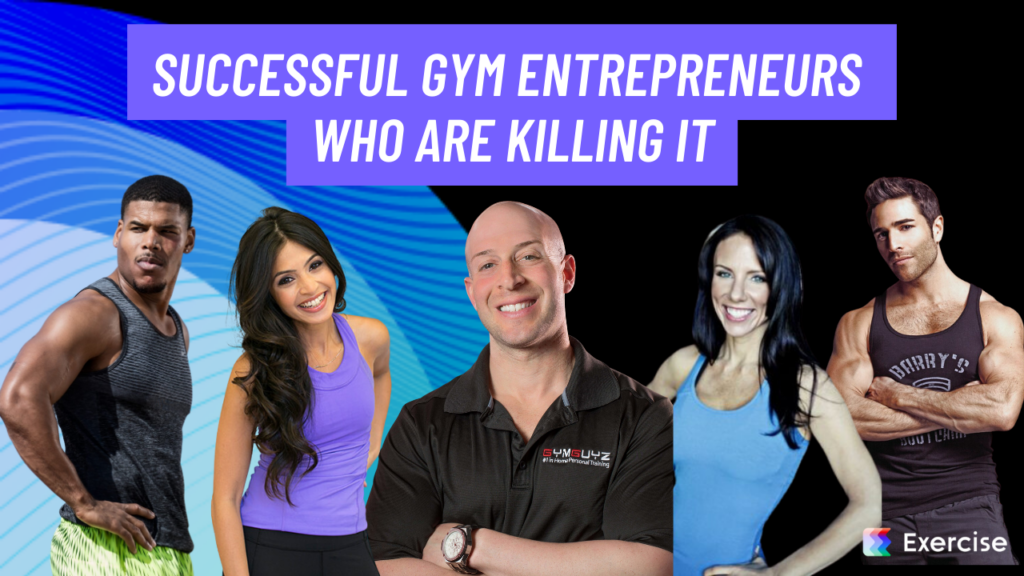 Here are a few quick facts on this list of the the top gym owner entrepreneurs:
The top gym and fitness entrepreneurs have various niche categories.
Successful entrepreneurs have serious demand in each niche.
The top entrepreneurs are both elite trainers, company CEO's, and self-starters.
With varied backgrounds, all own or helped found companies that have made or are worth millions of dollars.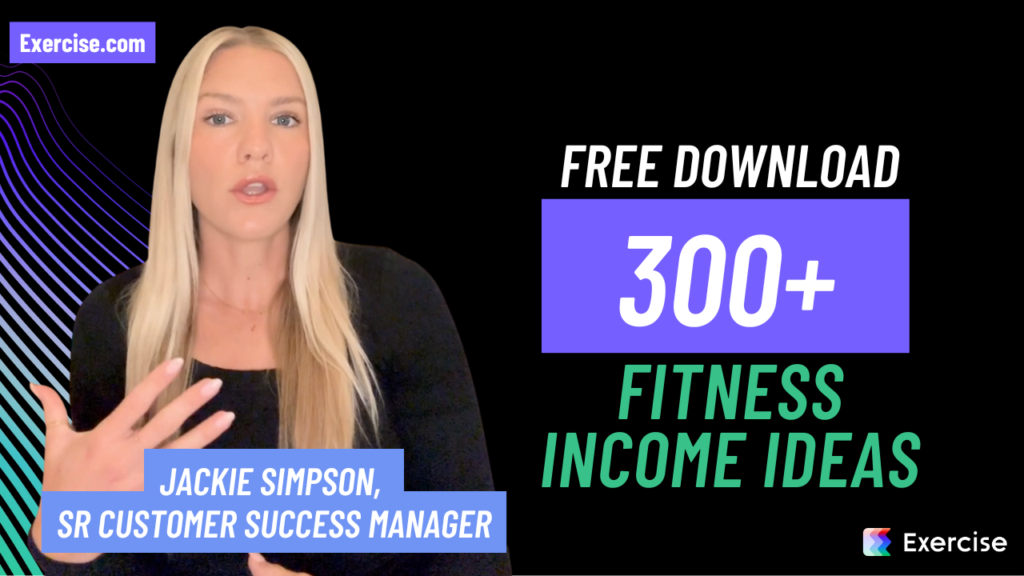 In this article, we will cover our top 13 successful gym entrepreneurs in the gym and fitness industry. The thirteen chosen were decided based on several factors such as:
Fitness niche category
Overall Revenue
Position or Title of Role in the business
Product or service offered
Availability and access to services by the general public
Growth Momentum
Today, with over 60 million Americans owning a health club or gym membership – a number steadily rising since the fitness boom in recent years, one may not realize that just about half of that number have memberships at niche facilities and boutique gyms that offer specific training such as:
Spinning
Kickboxing
MMA
Yoga
Barre
Circuit Training
How much are those 61 million consumers paying for their memberships?
That depends on the franchise or niche-specific gym they have joined. From as low as $10 to upwards of over $200 and higher per month, an average gym membership cost sits around $60 a month, generating over $81 billion in revenue every year worldwide with the U.S. fitness and health markets generating a third of those revenues alone.
The following entrepreneurs covered in this article were selected based on the above factors, and their place in each growth stage of the fitness and health industry; from VHS videotapes with Billy Blanks to the founding of big franchise membership clubs, the creation of million-dollar app ideas, and those who have made a living as successful personal trainers and coaches.
Are you a fitness entrepreneur and want to make money from fitness? With the Exercise.com platform, you can run your entire fitness business in one place. From the best gym management software to the best personal training software and even the best fitness software for online fitness influencers, you can do everything from make a fitness app to making money selling workout plans online to using the best gym check-in software at your brick and mortar fitness facility. Discover how a custom-branded fitness app and a gym management system can help generate leads and revenue.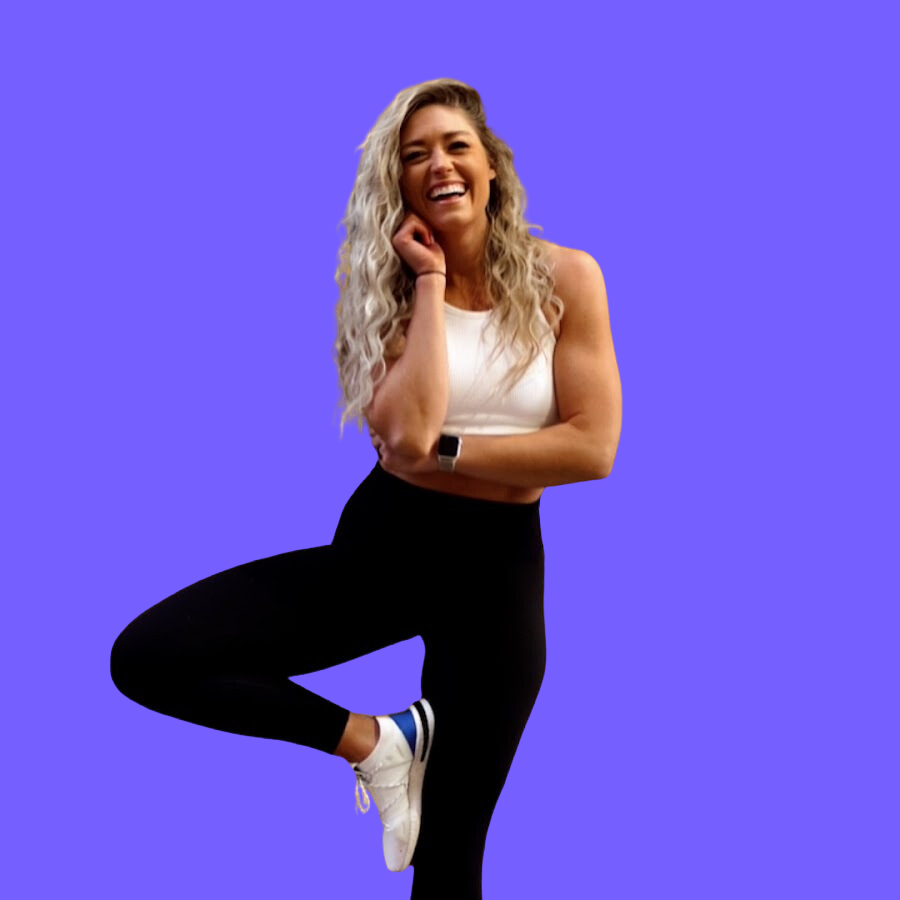 Our overall experience with Exercise.com is a breeze. We love how easy it is to integrate this app with our current workflow while providing great fitness programs for our customers and save us time in the process.
Julie Ledbetter
Owner, Ledbetter Fitness
#13 – Payal Kadakia, ClassPass Founder
ClassPass, the visionary fitness app idea from Payal Kadakia, has filled a niche by providing a platform for gym-goers and fitness adventure seekers resulting in over 35 million class reservations to date. ClassPass has now been acquired by Mindbody after having been founded in 2013.
Payal is the Executive Chairman & Founder of ClassPass and the Artistic Director of The Sa Dance Company but has been a "dancetrepreneur" since the age of 3, when Payal first started training in classical and folk Indian styles of dance. Prior to ClassPass, Payal graduated from MIT with a degree in Operations Research and Economics, working as a consultant at Bain & Company and in the Digital Strategy and Business Development Group for Warner Music Group.
The founding of ClassPass was due to Payal's true passion for dance and entrepreneurship, with a focus on making the world a more happy and active place, giving subscribers to the service access to participating studios and gyms, making workouts more affordable, engaging and accessible to those who might otherwise not participate.
Payal Kadakia also founded The Sa Dance Company backed by her over 25 years of dance experience receiving an overwhelming amount of community support leading to sold-out performances, celebrity endorsements, and positive reviews from not only the New York Times, but other South Asian culture media outlets and publications, and even an MTV feature.
#12 – Joe De Sena, Spartan Race Founder
Although revenue figures aren't available for Spartan Race online, simple math can be used to do the trick of calculating just how successful Spartan Race has become since its founding by Joe De Sena in 2010. With a majority of the races starting at entry prices of $100 and more than 1 million individuals entering one of 200 events in 30 countries in 2019 alone, Joe De Sena and Spartan Race fit their obstacle course race niche well. Over 5 million people have participated with Spartan Race to date, the world's largest obstacle race and endurance brand.
Since his preteens, Joe De Sena – Founder and CEO of Spartan, has shown quite an affinity for being an entrepreneur. With success to the tune of several millions of dollars after creating a successful construction and pool business in college, coupled with the creation of a winning Wall Street trading firm, it was only natural that Joe found a niche in another area – ultra-marathons and fitness.
Finding a passion for ultramarathons and endurance events after moving to Vermont to operate a bed and breakfast, organic farm, and general store for hikers, Joe has competed in any extreme sports adventure he could find throughout his life, testing his mental and physical endurance against nature. One of Joe's feats of legend is that he competed in over 50 ultra events and 14 Ironmans in one year alone!
A New York Times best selling author of "Spartan Up" and "Spartan Fit," with a recently released third book, "The Spartan Way," Joe is a popular keynote speaker, using his Spartan Principles to create the SpartanX Leadership Forum, a series of events in overcoming mental and physical obstacles in which participants work together to solve challenges alongside business leaders.
Partnering with fitness brands such as Life Time, 24Hour Fitness and the DailyBurn, Joe created a lifestyle out of the Spartan Race principles with access to complimentary training, nutrition plans and content, a television series on NBC and Facebook, documentaries on the Spartan Race brand (as seen above) and it's influence on sports and health, licensed fitness apparel, and workout equipment.
#11 – Alberto Perez, Alberto Perlman, and Alberto Aghion, Zumba Co-Founders
In over 200,000 locations around the world not excluding non-profits like hospitals, schools and community centers, Zumba is taught by some 100,000 licensed instructors. With a certification fee and training course costing $250 and a $30 monthly subscription to get new music and choreography alone from just the instructors, Zumba's structure not only make huge gains in its dance niche with qualified teachers but is also reportedly scheduled to sell 3.5 million units per year of its licensed apparel line – a line that touts $64.95 cargo pants as the top seller.
With over four million DVD's sold in just ten years (in the DVD era), over 15 million people take Zumba classes in 186 different countries. What was at first a simple mistake from Alberto "Beto" Perez (featured in the middle below) at 16 years old in his native home of Colombia has turned into an empire.
Perez, 39, is now creative director of the privately held Zumba Fitness. His mom injured by a stray bullet at 14 years old, "Beto" Perez began working three jobs to support his injured mother while he was raised in Cali, Columbia.
Having fallen in love with the movie Grease at eight years old, Beto Perez loved to dance but could not afford dance lessons; wanting to turn that passion into more without formal training left him no choice but to try to succeed with raw talent. At 19 years old, Beto Perez won a national lambada contest and he received a call from one of Cali's best academies to study dance while teaching step aerobics.
Having lost his music tape for class, Beto improvised with Latin music he had recorded from the radio, and he credits that day with the birth of Zumba.
A popular use for the Zumba platform and community is its aptitude for raising large sums of money for various causes of suicide prevention, PTSD, gun violence, and medical care. Zumba has also contributed over $10 million to the fight against breast cancer and ALS.
#10 – Billy Blanks, Tae Bo Creator
Billy Blanks first earned a name for himself by winning several martial arts competitions in the 1970s and 1980s. As a seven-time karate champion who also served as a captain of the U.S. karate team capturing 36 gold medals, Billy later went on to Hollywood, where he played various roles in over 20 studio films.
Billy Blanks developed the Tae Bo workout in Quincy, Massachusetts, where he was running a karate studio. A mix of taekwondo and boxing, Billy opened his first Tae Bo studio in Los Angeles, California, attracting celebrity clients like Paula Abdul.
As the workout grew in popularity, Billy Blanks was one of the first to become a fitness and pop culture icon with his infomercials and mass-marketed videos. In his very first year, Billy sold over 1.5 million VHS taps, reportedly grossing between $80 million and $130 million in revenue, a monster year for any fitness professional in that era.
Blanks has also released Billy's Boot Camp and still teaches in his niche of martial arts, boxing, and fitness in Sherman Oaks, California.
#9 – Mark Mastrov, 24-Hour Fitness Founder
With a wildly successful speaking platform via podcasts and other speaking engagements, Mark Mastrov is the founder of 24-Hour Fitness, an 18,000-employee company that boasts more than 3 million members at 400 locations around the world. Though Mastrov sold his share in 24-Hour Fitness when he sold the company for over one billion dollars in 2005, he currently resides as the CEO of Fitness Holdings Worldwide, a company that invests in gyms all over the world, along with working as part-owner of the Sacramento Kings.
With 24-Hour Nautilus beginning in 1983 and later becoming 24-Hour Fitness, Mark Mastrov and Leonard Schlemm started the journey that would make Mark one of the most sought after entrepreneurs and businessmen in the fitness and sports worlds.
Mastrov co-founded Fitness Holdings Europe in 1998 as a private-equity backed investment firm that would enable the group to open and own small European Health Club chains. In 2000 the group merged into 24-Hour Fitness Worldwide.
Along with helping Madonna found Hard Candy Fitness, Mark Mastrov also stepped into the e-Sports professional gaming world with the founding of NRG Esports alongside Gerard Kelly and Andy Miller.
#8 – Jillian Michaels, Personal Trainer and CEO
From workout DVDs like Bodyshred and Body Revolution to TV shows and celebrity endorsements and clients to becoming a best-selling author and founder of Impact, a women's and children's activewear brand, Jillian Michaels seemingly has seen nothing but success after success. With custom supplements on shelves at supermarkets around the country, Jillian has been nothing short of innovative as her career as a fitness professional continues.
Jillian Michaels has held certifications in the following:
National Exercise & Sports Trainers Association(NESTA)
The Aerobics and Fitness Association of America(AFAA)
CanFitPro
Kettlebell Concepts
Nutrition and Wellness Certificate with the American Fitness Professionals and Associates(AFPA)
An owner of a black belt, Jillian has used variations of kickboxing, yoga, pilates, plyometrics, and weight training while developing not only an education series for trainers with the AFAA, but a 30-minute workout class at Goodlife Gyms in Canada, and US clubs such as Lifetime Fitness, Crunch, and UFC Gyms.
From 60-minute home workout infomercials like BODYSHRED, to selling over 100 million copies of her 20 fitness DVDs, to her eight New York Times bestsellers, Jillian Michaels has cemented a place in our list of top 13 entrepreneurs in the fitness and health industry.
Jillian Michales has stayed busy throughout her career with a Sunday radio talk show in Los Angeles from 2006 to 2009, along with being in front of the podcast wave by hosting a show starting back in February of 2011, a podcast in which she won an award for Best New Audio Podcast category in December of the same year.
Her website Fitfusion operates under her company, Empowered Media LLC, which she launched in 2008, along with a video game, Jillian Michaels' Fitness Ultimatum 2009 that was released on the Wii. To date, she's released a total of four fitness video games.
#7 – Chuck Runyon, Anytime Fitness Co-Founder and CEO
Anytime Fitness recently opened its 4,000th location worldwide is so popular that thousands of its members tattoo the gym name on their bodies. Anytime Fitness Co-founder and CEO Chuck Runyon started Anytime Fitness 16 years ago after his brother died from heart disease, so Chuck is aware of the life-changing power that fitness has over people.
Amassing over $1 billion in revenue and boasting around four million members at clubs worldwide, Anytime Fitness and Chuck Runyon planned to open over 400 new locations, most of them being opened in international locations.
A mainstay on Entrepreneur's Franchise 500 list, Chuck founded Anytime Fitness in 2001 and started franchising a year later in 2002. There are over 1,600 locations outside of the U.S. alone!
Open 24 hours a day, seven days a week, Anytime Fitness has gyms in these locations:
All 50 U.S. States
Canada
Mexico
Australia
New Zealand
United Kingdom
Ireland
Netherlands
Malaysia
Japan and more!
Winning award after award, Anytime Fitness was named as number one on Entrepreneur Magazine's franchise 500 list in 2014, and in 2015 and 2016, it was named as the top performer out of all the global franchises on the list.
#6 – Joey Gonzalez, Barry's Bootcamp
In 2004, Joey Gonzalez experienced his first Barry's Bootcamp workout as a customer in 2004. In just 11 short years, Joey Gonzalez walked into the home office as the CEO of the popular boutique fitness brand. Now valued at a worth of more than $100 million with close to 50 studios-worth of red rooms, Barry's Bootcamp's growth is stimulated by private equity capital (by the same firm that helped to grow the overwhelmingly successful brand Equinox).
From customer to trainer, trainer to manager, and finally, from manager to CEO, Joey Gonzalez and Barry's Bootcamp recently celebrated its 20th anniversary. Birthed in the Los Angeles area, the brand sees more than 40,000 clients visit its 50+ locations every week, and Joey still teaches class, the first thing he grew to love about Barry's Bootcamp.
#5 – Ron "Boss" Everline, Personal Trainer and CEO Total Player LLC.
Another football player with the pedigree for the NFL, Ron "Boss" Everline attended Northwest Missouri State University on a full athletic football scholarship in pursuit of professional employment at the NFL level. With the NFL passing on Everline, he took up the next best choice: making training others his personal work in life.
From training the royal family throughout Europe, Africa, and the United Arab Emirates, Ron Everline's training programs have transformed into the brand Total Player LLC, an umbrella company he created to introduce luxury health and fitness to paying markets that mainly consist of celebrities; that list includes award-winning comedian and actor Kevin Hart, Grammy Award-winning R&B artist and actor Ne-Yo, singer, actress, and host Christina Milian, former "Cheetah Girl" and star of Empire Girls Adrienne Bailon, and R&B artist and actor Trey Songz.
With his Just-Train side of the business, Everline is working to bring youth fitness to the next level as he looks to continue branching out his brand and capabilities as a trainer.
Founding two gyms, one in Cleveland and one in Los Angeles, Ron Everline has gained over 650k Instagram followers in just ten years after failing to get the long-awaited phone call from an owner of an NFL team. Stating that it was the longest year of his life, Everline's training protocols hit the jet stream of fitness professionals fast, with word of mouth of his training spreading like wildfire in the celebrity world, increasing his business to epic proportions.
Ron Everline believes strongly in the following:
"Opportunities come when you least expect it and they often come when you're not actively pursuing it. Focus on building value and set yourself for opportunities to come to you."
#4 – Dave Long, Orangetheory CEO
Orangetheory, a circuit training niche gym and fitness franchise that has increased in revenue by 137 percent in the last three years, was founded by CEO Dave Long in Boca Raton, Florida, in 2010.
Dave Long and Orangetheory have opened over 1,000 locations and their heart-rate-monitor-based, one-hour long, trainer-led classes have helped members find success by getting them into a metabolic spot that helps to burn calories for much longer after the workout is over.
Touting what they consider to be the "best one-hour workout in the country" Orangetheory Fitness members can expect to burn 500-1,000 calories and even more during the 36 hours following if they hit their sweet spot. This is called the "orange effect" of gaining more energy with visible toning by reaching a target zone that helps to increase metabolism, increase energy, and burn calories.
Setting in place no-contract monthly membership fees with fixed timed classes led by Orangetheory trainers, Dave Long and Orangetheory sit at just above #50 on Entrepreneur's Franchise 500 list with 115 locations open internationally.
#3 – Chris Rondeau, Planet Fitness CEO
Thriving as the leader of the low-cost gym niche, Planet Fitness is leaps and bounds ahead of its competition, which is nonexistent, with 2018 revenues surpassing $136 million. It's Entrepreneur Franchise ranking got a big boost from #21 to #7 after seeing an increase of 40 percent from year-to-year.
CEO Chris Rondeau has found the niche perfectly, watching Planet Fitness grow its memberships to over 12 million members, a 65% jump from three years prior in December of 2015. With 1,000 brand new franchises set to roll out in its pipeline, Planet Fitness has not only established but completely dominated the low-cost gym membership niche.
Chris Rondeau and Planet Fitness have been all over the place creating awareness with its partnerships:
NBC's The Biggest Loser in 2012, where the contestants worked out on Planet Fitness equipment and at local Planet Fitness gyms in contestant's local vicinities
Partnering with entrepreneur 50 Cent to sell his energy drink "Street King"
Sponsoring ABC and Dick Clark's New Year's Rockin Eve in 2014
Stomp Out Bullying in 2016, an organization dedicated to ending bullying in America
Partnering with Boy's and Girl's Clubs of America, Planet Fitness has raised over $1 million twice, with the first donation being used to help launch their Initiative, the "Judgement Free Zone"
#2 – Carrie Rezebek Dorr, Founder, Pure Barre
With a company that owns a ranking of #147 on Entrepreneur's Franchise 500 list, Carrie Rezebek Doer founded Pure Barre in 2001, one of the biggest and longest-standing barre workout franchises in the boutique fitness studio niche. Carrie developed the workout that has instructors leading classes that utilize smaller, more isometric movements for fat burning and muscle toning, creating longer and leaner physiques.
As a lifestyle, Pure Barre has a community of supportive women who desire nothing but being healthy. With a top-notch customer service experience, Pure Barre with Carrie at the helm has crafted one of the most exquisite and thoughtfully executed customer experience campaigns to help her carve out her niche with Barre workouts.
With franchising starting in 2009, Carrie's location count for Pure Barre sits at just over 500, with a few locations available outside of the United States.
Starting with her first barre studio in the basement of an office building in 2001 in Birmingham, Michigan, Carrie took her background as a dancer, choreographer and fitness specialist with no initial clients or staff, bathroom or signage, and now stands as one of the most successful and innovative fitness and health industry entrepreneurs of the past twenty years.
#1 – Josh York, Founder, GYMGUYZ
Josh York is an American entrepreneur and the founder & CEO of GYMGUYZ, one of the fastest-growing and most secure niche fitness brands today. Claiming the #1 position when it comes to delivering in-home personal training, bringing convenient, customized and creative workouts wherever it works best for the client.
Though Josh York is headquartered in Plainview, New York, GYMGUYZ operates over 250 franchises, an idea that began in 2008 with a laptop, vision, and the dining room of York's parents' home. Rising to the occasion to meet the demand for in-home personal training, GYMGUYZ received the go-ahead light for franchising in 2014, with the first Canadian GYMGUYZ franchise opening in 2017.
With a free initial visit for a full assessment of the potential client ranging from a body assessment, fitness level, and nutrition practices, sessions are one-hour long with reassessments taking place every fifteen weeks to make sure progress towards client's goals are being met.
Trainers are equipped for the following offerings:
Weight Loss
Body Sculpting
Bodybuilding
Weight Training
Stretching and Strength Training
Senior fitness
Obstacle Course Training
Kickboxing
Group and Corporate fitness training
Pre and post-natal exercise regimens
Teen and pre-teen fitness
Nutrition Counseling
Deep Tissue, Swedish and Sports Massage therapy
Cardio Fitness and Pool Workouts
Josh York, GYMGUYZ, their mobile fitness concept has 185 locations across 27 states and is already in two countries after only four years of franchising, providing customers with gym service and training in the comfort of their own homes. Ranked in Entrepreneur magazine's Franchise 500, the brand saw a jump of over 200 spots in its second year of eligibility all the way up to #231.
Mobile fitness concept GYMGUYZ was recently ranked as one of Entrepreneur magazine's Franchise 500®, the world's first, best and most comprehensive franchise ranking. With the brand's continued success and outstanding performance in areas including unit growth, financial strength and stability, and brand power, GYMGUYZ ranked #231 on the list (a total jump of more than 200 spots from the 2018 rankings) with this being only the brand's second year of eligibility.
GYMGUYZ CEO Josh York had this to say about his brand and company:
"This ranking validates our tireless efforts to be a major player in the industry. We have a mobile concept in an important and ever-changing industry, and our success speaks to the fact that we're able to change and adapt to the market. We take our franchisee relationships very seriously and do everything we can to help set them up for success."
Read More:
Are gym owners profitable?
Yes, gym owners can be profitable, but profitability varies based on several factors including location, size, target market, offerings, and operational efficiency. While large franchises or luxury fitness centers might see substantial profits, smaller or newer gyms may take some time to break even or achieve profitability. Regular expenses such as rent, equipment maintenance, staff salaries, and marketing can impact margins. However, with effective business strategies, diversified revenue streams, and efficient operations, many gym owners find success and profitability in the fitness industry.
Read More: How profitable is owning a gym?
What is a fitness entrepreneur?
A fitness entrepreneur is an individual who starts and operates a business within the fitness industry. This can encompass a wide range of ventures, from owning gyms or fitness studios, developing fitness-related apps or products, offering personal training services, to creating fitness content or online courses. Fitness entrepreneurs combine their passion for health and wellness with business acumen to build ventures that cater to the needs of their target audience.
How can I make money owning a gym?
Membership Fees: This is the primary source of revenue for most gyms. Offering various membership tiers or packages can attract a broader range of clients.
Personal Training: Offering personal training sessions can significantly boost income, especially if trainers are top-notch and results-driven.
Group Classes: Charging extra for specialized classes like yoga, pilates, or spin can add another revenue stream.
Merchandise: Selling branded merchandise like clothing, water bottles, or fitness equipment can generate additional income.
Nutrition Counseling: Offering diet and nutrition advice or selling supplements can cater to members looking for holistic health solutions.
On-site Amenities: Charging for amenities like massage services, saunas, or snack bars can increase profits.
Digital Offerings: Implementing online classes, webinars, or selling workout plans can tap into a broader market outside your physical location.
Events & Workshops: Organizing fitness events, challenges, or workshops can not only generate income but also promote community engagement.
Read More: How to Run a Successful Gym Business
How do I become a successful fitness entrepreneur?
Passion & Knowledge: A genuine passion for fitness combined with industry knowledge is crucial.
Understand Your Niche: Identify and cater to a specific target audience or market gap.
Continuous Learning: Stay updated with the latest fitness trends, technologies, and business strategies.
Network: Connect with other fitness professionals, attend industry events, and collaborate.
Diversify Revenue Streams: Don't rely solely on one income source; diversify to ensure financial stability.
Invest in Marketing: Utilize digital marketing, social media, and other strategies to attract and retain clients.
Prioritize Customer Experience: High-quality service, a welcoming environment, and addressing client needs can lead to loyal members and word-of-mouth referrals.
Read More: Most Profitable Fitness Business Models
How can Exercise.com help me become a successful gym entrepreneur?
Exercise.com is a comprehensive software solution tailored for fitness professionals and gym entrepreneurs. It offers tools to manage various aspects of a gym business, from member management to scheduling to billing. With its custom-branded mobile app, gyms can offer members a seamless digital experience, from booking to workout tracking. The platform's integrated approach ensures you have all the tools needed to run a successful gym, allowing you to focus on growth and member satisfaction. Moreover, Exercise.com provides insights and analytics to help you make informed business decisions and strategies. By leveraging the features and support of Exercise.com, gym entrepreneurs can elevate their business and achieve greater success in the fitness industry.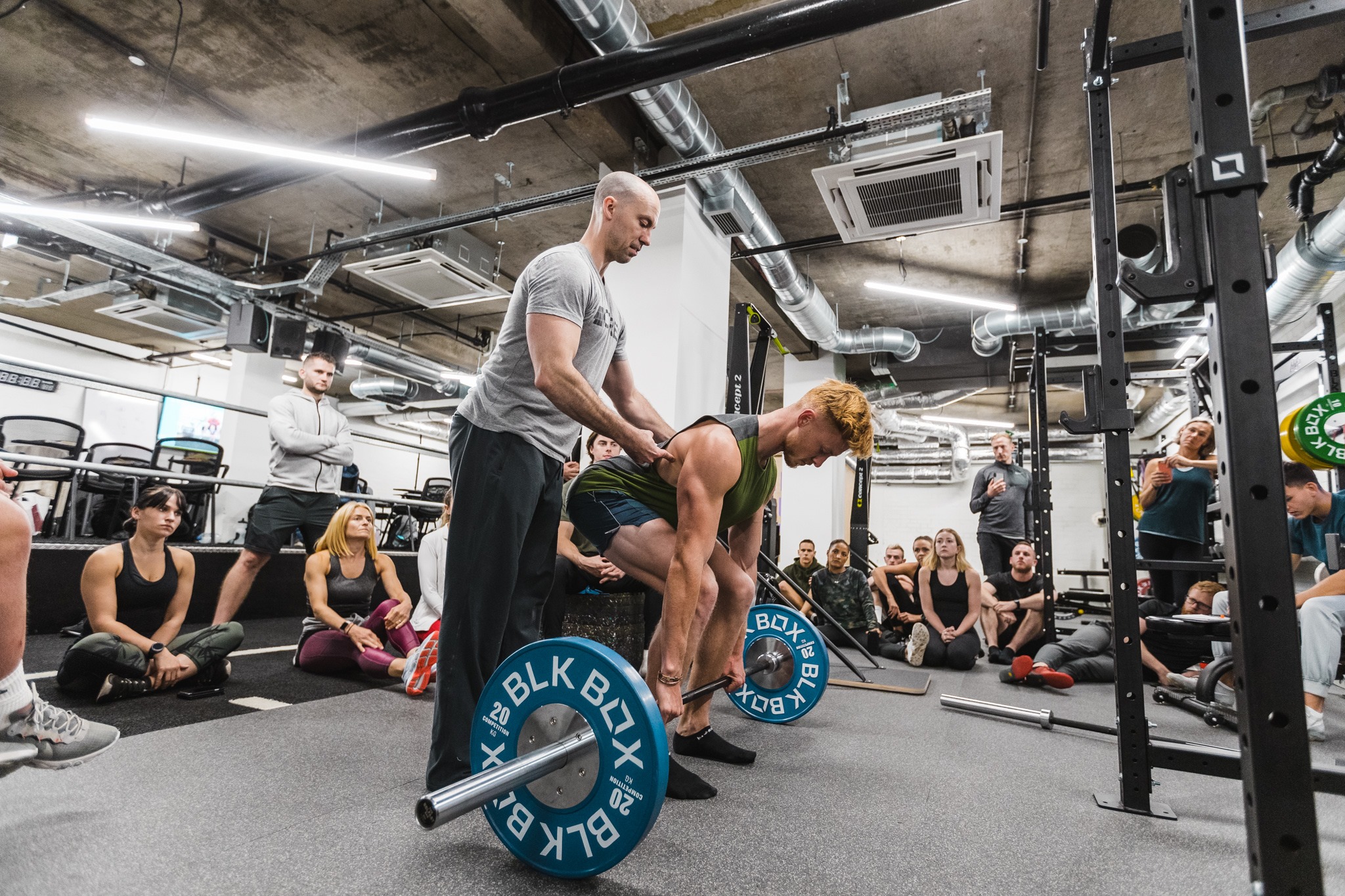 Exercise.com makes my life easier by providing an all-in-one solution and the opportunity to help those who otherwise would never have access to my programming!
Tony Gentilcore
Founder, Core Online
Looking to find out about how Exercise.com can help you manage and grow your fitness business?  Get a demo now! 
Read More: Fitness Entrepreneur Ideas
Female Fitness Entrepreneurs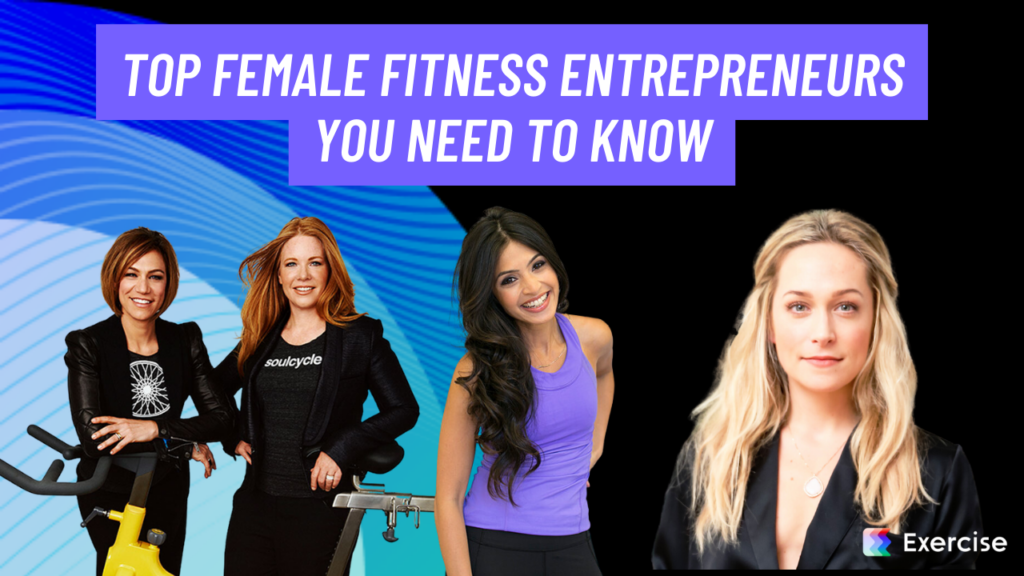 Notable female fitness entrepreneurs like Kayla Itsines and Jillian Michaels have made significant impacts in the industry. They often focus on empowerment and community, using digital platforms to reach and inspire a broader audience.
Read More: Top Female Fitness Entrepreneurs
Male Fitness Entrepreneurs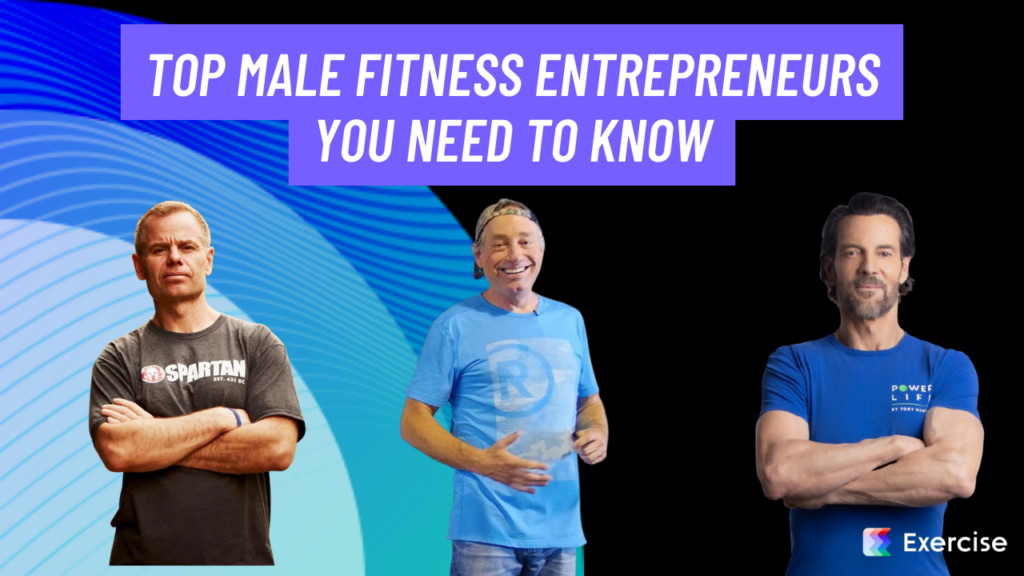 Male fitness entrepreneurs, such as Tony Horton and Rich Froning Jr., often diversify their business models to include training, product sales, and digital content. Utilizing comprehensive platforms like Exercise.com can support this diversification, offering solutions for various aspects of their fitness businesses.
Read More: Top Male Fitness Entrepreneurs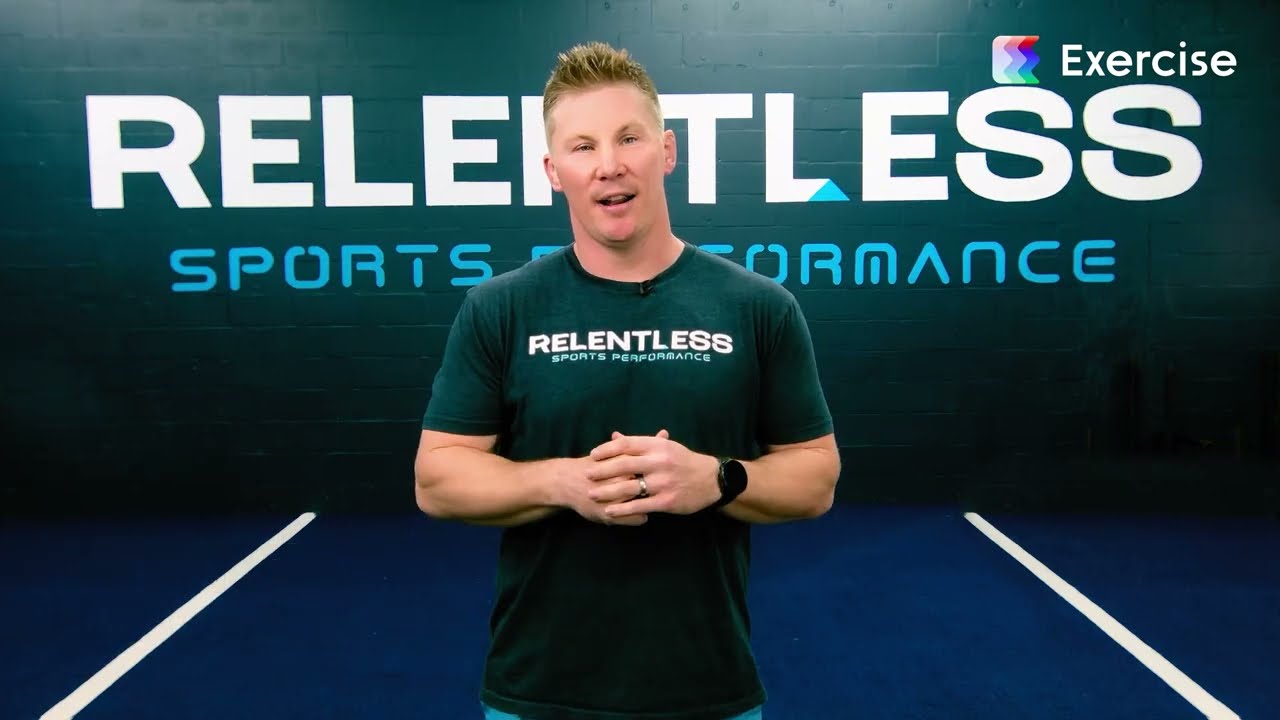 If you want to offer an elite service for the end user you need to get with the times and use elite level software that is intuitive, visually appealing, and effective. That is exactly what Exercise.com delivers to its clients.
Jimmy Myers
Owner/Trainer, Relentless Sports Performance
Read More:
References:
James Taylor
is a contributing writer for Exercise.com and is a retired amateur MMA fighter, and semi-pro football player.