Get the Basics...
There are important considerations when deciding where to train your clients.
There are pros and cons to the various locations for training sessions.
This article addresses the various locations and pros and cons of each option.
There are some important considerations when choosing a location to train your personal training clients. There are pros and cons to working for a fitness facility or fitness business versus working as a freelance personal trainer. Considerations include things like:
liability insurance
safety
equipment availability
flexibility
fitness business software
The first is personal trainer ability insurance, which costs around $250 or less a year. If you are not covered under a policy held by your workplace, you will need to get your own liability insurance. It will not protect you from getting sued as a personal trainer, but it will give you peace of mind.
If you are a personal trainer hired by a fitness facility, their policy may cover you, but you should always double-check. You may also want to have your own insurance policy in addition to the coverage they provide. If you are training clients in your own home, the homeowner's policy will usually not cover professional activities.
Another consideration is safety. The location where you train your clients should be safe from dangerous situations, it should have adequate lighting, and be free from any environmental hazards. It should also be ADA accessible.
One other consideration is equipment availability. You can do a lot with body-weight exercises, but an effective exercise program will eventually need access to weights, resistance bands, etc. This also depends on the individual fitness goals for your client – are they more interested in improving strength, balance, flexibility, or endurance during the workout session?
One other important consideration is flexibility. This means flexibility for both you, as the trainer, and your clients. Questions to consider are: Is the location convenient for you and your clients? What are the hours of availability?
The final consideration is if you need to purchase and use fitness business software. This software does come at an added cost but can make it much easier for you to manage and communicate with clients. There are numerous benefits to using fitness business software such as efficiency, communication, revenue generation, and the potential to grow the business.
Clients can book and manage appointments, manage pay for training sessions, and communicate with you. Trainers can send workouts to clients located anywhere, can send performance assessment data, collect payments, set up workout challenges, and communicate with clients.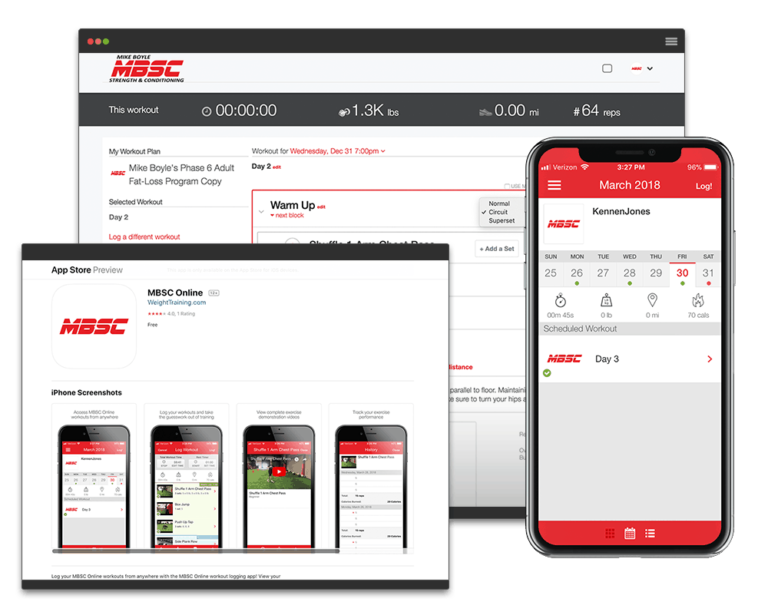 Ready to manage and grow your personal training business? Schedule a demo to learn how you could save time and grow your business.
Listed below are some of the possible options for where you can train your clients. The options vary from fitness centers to individual homes or garages, as well as outdoor options.
#15 – Fitness Facilities – Large-Scale or Community-Based
There are a number of benefits of working for a fitness facility as a personal trainer. Liability insurance is sometimes covered by the facility, but you may also want to have your own policy in addition to that. Fitness facilities will usually do some marketing to generate new clients. You may have to do some marketing as well, but you might also be able to market to their existing members.
The biggest benefit is that you will also be able to use the facilities and equipment without finding a space to train your clients. Administrative duties may be less because you may not be checking in clients, showing them around the facility, collecting payments, cleaning equipment, or developing a brand because you will use the business's brand.
Some fitness facilities may offer benefits, like personal trainer health insurance, vacation, personal/sick days, or retirement. For example, YMCAs usually offer a considerable benefits package, including retirement (and place a great emphasis on company culture as seen below). The pay may be less if benefits are offered because those are considered part of the compensation package, so analyze this before making a decision.
Some fitness centers may desire trainers with a bachelor's degree and may also have specific personal trainer certifications that they prefer. Most fitness facilities prefer trainer certifications from ACSM (American College of Sports Medicine), ACE (American Council on Exercise), NASM (National Academy of Sports Medicine), NSCA (National Strength and Conditioning Association), or ISSA (International Sports Sciences Association). If you have a different training certification, you may have to find a facility that will accept that trainer certification for employment.
Some new personal trainers will gain experience and get their name out there by working for a fitness facility first in their career. Once they have a few years of experience, they can decide to go a different route if they choose to do so.
The biggest con for the personal trainers is that the pay may be poor. Personal trainer rates may vary considerably per session, so it is a good idea to compare different gyms or health club pay rates.
You may also have to find your own clients, which can be time-consuming, frustrating, and extra work. You are also subject to the rules and schedule for the facility.
As a side note, it is not a good idea to bring a personal training client to a gym as a guest where you are a member. This is most likely against the rules and can result in the business revoking your membership.
#14 – Boutique
Boutique fitness centers are popping up everywhere and are very popular with clients. Boutique fitness centers may pay a little better than some other fitness businesses, but may also have specific rules and regulations. Popular boutique fitness centers include Soul Cycle, Orangetheory Fitness (as seen in the video below), F45, Pure Barre, Barry's Bootcamp, or CrossFit.
They may or may not provide health insurance or benefits. If you want to take off for being sick or for a vacation, you may not have any vacation days or sick days to use, which would affect your paycheck.
They may also have an in-house training program that you must complete before working. This would be in addition to your personal trainer certification and education. You may have to complete an audition or train under a more experienced trainer at first.
#13 – Corporate
Some large corporations have fitness centers available for their employees to use. They may hire contract personal trainers to come in and train clients. In this case, you would want to have your own liability insurance policy because the business policy would probably not cover you.
The good news is that you will have a built-in client base of employees. If the corporation has a fitness facility, then you also have access to all of the equipment. If the corporation is focusing on worksite wellness, the employees may get incentives for doing a workout session or a discount on personal training, which would increase your client base.
The business might allow employees to only work out before work, during lunch, or after work, but if the business has various work shifts or if employees are allowed to work out anytime, this gives you more flexibility with your time.
The negative is that corporate fitness typically has lower pay. Benefits might be part of the compensation package, so you will want to weigh the pros and cons.
#12 – Pay-a-Fee Studios/Gym
There are small studios that will let you "rent" their space for either a flat fee or for a portion of what you charge your clients. The personal trainer essentially works as an independent fitness contractor in this type of business. If you have a lot of clients to train, the flat fee can be a good deal. If you only have a few clients, a studio that collects a percentage might be preferable.
There are also larger fitness facilities that allow independent trainers to use their gym or facility, such as CompleteBody. Usually, the client will have a membership, and the personal trainer will pay a fee to train there.
Some cities have options like GymLinx, which allows you to search and find open spaces to rent for training clients.
You will need to consider the location and flexibility for personal training at one of these studios or gyms. A long commute can add wear and tear to your car, which is an additional expense.
#11 – Self-Owned Gym
Obviously, if you own your own gym or fitness business, you can train clients there. This is probably one of the most flexible options but requires start-up fees for equipment and supplies, a solid business plan, a personal training business license, marketing, administrative tasks, and possibly the management of other employees.
There is a lot to consider if you want to own your own personal trainer business or gym, but there are also great benefits to this as well. You will also need to have your own health insurance policy for yourself and possibly employees, depending on the size of your business.
#10 – Hotels
Many hotels have a fitness center available for their guests with a few pieces of cardio equipment, mats, and strength training equipment. Larger hotels and resorts may hire personal trainers to work in that facility and train guests who are staying at the property. Some smaller or locally-owned hotels may allow independent personal trainers to use the facility or provide services to guests if they have space and availability.
#9 – Workplace/Office
If your client owns their own business with plenty of extra space, this may be the perfect location to train them. If your client is an employee, it's a good idea for them to check with the business owner and get their permission. You do not want to disturb the other employees or customers while training a client.
Equipment and space are important considerations for a workplace. There are a variety of bodyweight exercises you can do, but having fitness equipment gives you more variety. Watch the video below for a sample 32-minute bodyweight workout routine.
If there is enough space or if you can be creative with space, you also have the flexibility to offer both individual personal training sessions as well as small group sessions. If you have a few clients with similar fitness goals and schedules, small group sessions can help use your time effectively, motivate clients, and generate revenue.
Another benefit is that you might gain some new clients by word-of-mouth or referrals. The convenience for the employees to work out before or after work (or even during the workday if the employer is ok with that) is a great benefit for them.
#8 – Park
Many workout routines can be done outdoors or in a park. Outdoor boot camps are very popular and attract a large number of participants. Some clients may really enjoy or prefer doing their physical activity outdoors.
Some parks even have a fitness trail with equipment and instructions spaced out in various locations along the path. Some considerations would be sharing the equipment with other people using the park and weather issues that could affect training sessions, whether it's the temperature, rain, or snow.
Sunscreen and water availabilities are important considerations. Bugs and pests might also be an issue outdoors.
You might be able to use training programs like couch to 5k in a park setting if there is a trail or loop that is safe to walk or jog. Equipment that is easy to transport, like jump ropes, might be used, along with bodyweight exercises in a park setting. Watch the video below for a sample jump rope workout.
#7 – Your Home
You will want to check planning and zoning laws to determine if you can run an in-home business. There may be a limit on how many clients you can have at one time, which could affect your classes if you are doing small group training or group exercise classes.
Safety is another issue in a home-based gym. You have to consider things like stairs, uneven surfaces, rugs, or any other hazards. Other considerations include parking, restroom access, marketing.
If you have pets or children, it's important to make sure they don't interfere with a client's workout.
There are many pros to training clients in your own home, especially if you already have the equipment or can easily add some equipment. Flexibility is a major pro, along with convenience, and little or no traveling for you. You have full control over the rates you charge for personal training sessions in your own home.
TRX training straps can add a lot to a workout and can easily be added in a workout room, basement, or garage. Watch the video below for a TRX training workout.
See for yourself - Meet with the Exercise.com Team today
Grow and manage your fitness business better with Exercise.com
#6 – Your Garage
If you don't have extra room inside your home, you might choose to train clients in your garage. The temperature could be an issue, especially during the summer months.
If you have a safe area for clients to walk, jog, or run in your neighborhood, like a park or track, you could also incorporate cardiorespiratory endurance activities into the training sessions.
#5 – The Client's Home
The biggest pro for using a client's home is the convenience for the client. Motivation is also usually high when training in a client's home because it eliminates some of the barriers to physical activity, like time, convenience, and travel.
Another pro is the flexibility of what you will charge the client. You will need to consider your time and expenses when setting the fee. Some clients are willing to pay more for the convenience of completing their physical activity in their own homes.
You can either bring equipment with you or request for them to purchase or provide equipment. If you bring the equipment, you can make a kit of equipment that you take with you to the client's homes such as jump ropes, resistance bands, light dumbbells, ankle weights, or mats.
You could also ask the client to purchase a small bench, a mat, light dumbbells, ankle weights, a medicine ball, or any other equipment. The good news is they could use this to work out even when you are not training them.
Some clients may have a treadmill, stationary bicycle, or elliptical available in their home to do cardiorespiratory fitness activities. You could either have them use these to warm up, incorporate them into the training session, or assign them "homework" to do cardio on their own.
One con is the time considerations. If you are traveling from one client's home to another, you would lose time driving from one home to the next. That would not be the case if you were training the clients in your own home or at a fitness facility because you could train back-to-back clients.
Traveling can also be extra wear-and-tear on your vehicle, so you would need to take this expense into consideration.
#4 – Residential
Apartment complexes or a retirement community are also a possibility for training new clients. Some apartment complexes or retirement communities may already have fitness equipment or a workout room.
One of the biggest pros is the convenience for the residents. Training clients back-to-back in the same location is an efficient use of your time and saves money from driving to multiple locations.
#3 – Running Trail
A running trail is a great place if you have clients that are focused on improving cardiovascular endurance by walking, jogging, or running. Running trails are safe and environmental hazards are usually minimal or limited. Temperature, weather conditions, and bugs may be an issue.
There are similar considerations to exercising in a park, like bugs, pests, sunscreen, and water availability. Temperature and weather conditions might also affect workout plans.
#2 – Schools
Elementary or high schools might be a good option if you have clients that are faculty, staff, or other employees in the school. You may have to work around the sports teams if using a gym or weight equipment.
Many schools also have a track, which would be great for some outdoor cardiovascular fitness. Parking and safety should not be issues in most schools. Watch the video below for a track and field-inspired workout that would be beneficial for runners.
#1 – Online clients
Personal training with virtual clients provides a number of benefits. It gives you an enormous amount of flexibility, little to no travel time or costs, and you can determine the personal training fees.
It would be helpful to have fitness software if you are planning to do personal training with virtual clients. You can develop and deliver workouts, videos, and provide an exercise library for your clients. The client's training program can easily be shared through a mobile app or dashboard instead of email or printing documents.
The great thing about using fitness software is that you can create and develop the training plans anytime and if the software allows, set up automatic delivery of those workout routines on a schedule. If your client wants a Tuesday and Thursday workout routine, you can set the software up to automatically deliver those every Tuesday and Thursday, no matter when you created them.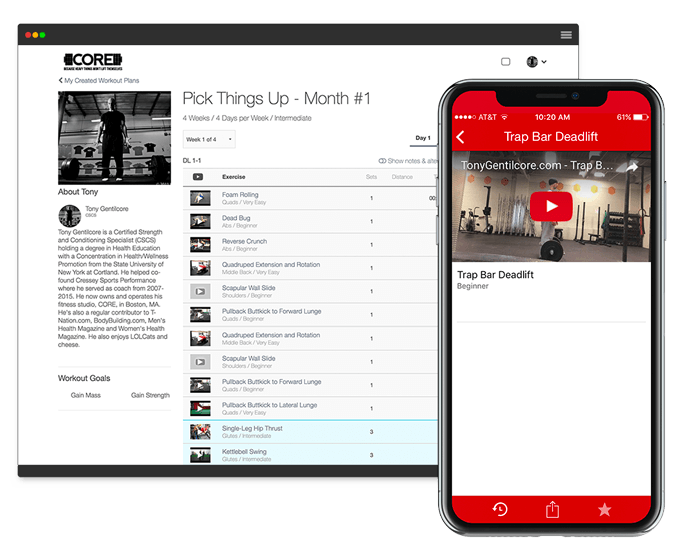 Exercise enthusiasts are becoming more comfortable with streaming fitness services and online personal training. Some exercisers are more comfortable and prefer the flexibility of working out at home, instead of the gym. You could train clients anywhere in the world on your schedule to help them meet their fitness goals in a location where they feel comfortable.
Training Location FAQs
How do I become a personal trainer?
You can become a personal trainer by obtaining a personal training certification from a certifying agency.
Can I become a personal trainer without being certified?
Technically, yes, but you will likely not be able to charge clients the same amount that a certified trainer would, may have trouble finding a job, and may have trouble securing clients if you are unable to prove that you are certified.
Is personal training a stable career option?
Yes, personal training can be a stable career option if you put in the work and take the steps to grow your knowledge through pursuing various certifications and educational opportunities.
Can I train at multiple locations?
Yes, you can train at multiple locations as long as you did not sign a non-compete with a specific business.
Do I need a permit to train clients at a public park?
Every city has different rules and regulations regarding hosting fitness classes at a public park. Contact your local Parks and Recreation department for more information on acquiring permits and the legalities surrounding training in a public park.
Where should I train my clients?
As seen above, the location where you train clients depends on many factors like liability insurance, safety, equipment availability, flexibility, and access to fitness business software.
It's also important to understand your career goals as a personal trainer before you decide where to train your clients. Are you looking to become financially independent? Are you looking to grow your clientele? Are you looking to just train one or two clients for extra revenue? By taking the time to answer these questions, you will have a better idea of which location will be best for you to train your clients.
Ready to manage your clients better? Schedule a demo today!