10 Best Gym Billing and Invoicing Software in 2023
The best gym billing and invoicing software can get your gym paid quickly while reducing hours of administrative and accounting hassle. Finding the best gym billing software and the best gym invoicing software can help you manage gym invoices and set up gym billing subscriptions quickly and easily. See why Exercise.com is the best gym management software platform; just read on to compare us to our competition and explore the best billing and invoicing software for gyms and fitness clubs.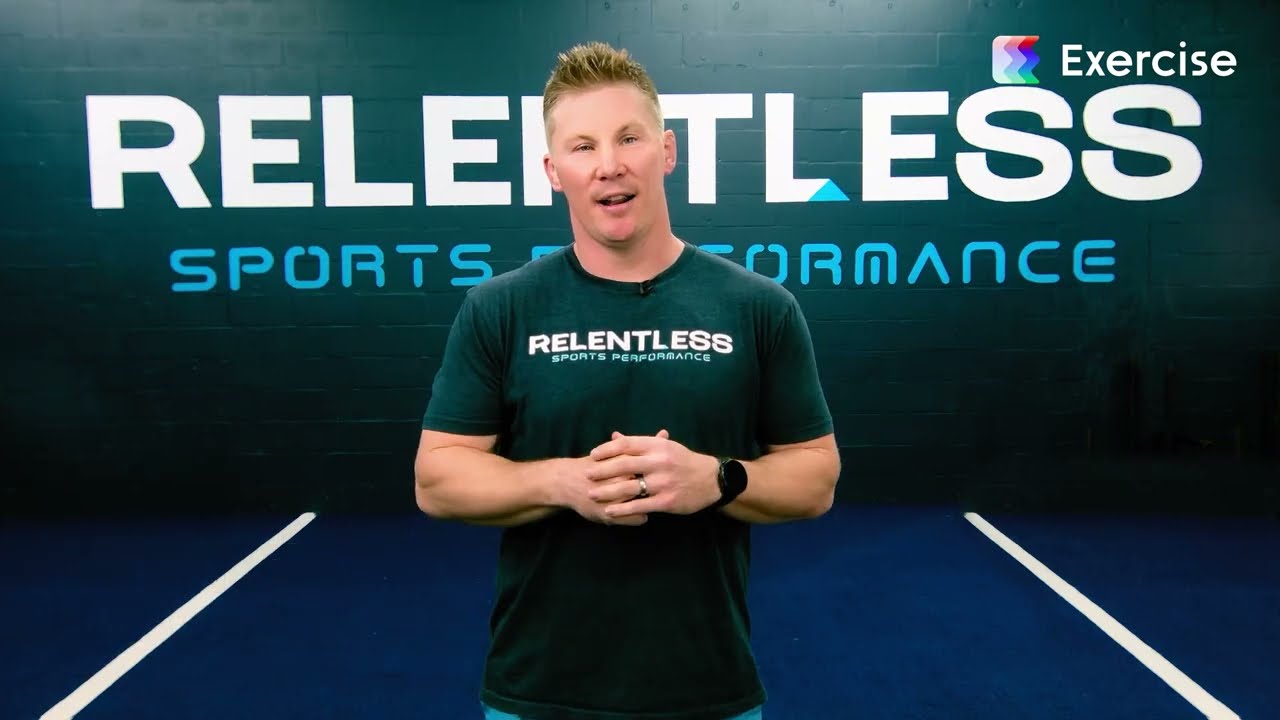 If you want to offer an elite service for the end user you need to get with the times and use elite level software that is intuitive, visually appealing, and effective. That is exactly what Exercise.com delivers to its clients.
Jimmy Myers
Owner/Trainer, Relentless Sports Performance
Read to learn more? Get a demo now!
Read More:
Navigating the Best Gym Billing and Invoicing Software
Billing and invoicing are critical components of running a successful gym business. Utilizing the best gym billing and invoicing software can make all the difference in handling financial aspects efficiently, freeing up your time to focus on what truly matters – your members. With a myriad of options available, it can be overwhelming to pick the perfect solution. That's why we've curated a list of the best software solutions in the industry, including Exercise.com, Mindbody, Zen Planner, Glofox, ClubReady, Pike13, PushPress, and others.
| Software | Billing and Invoicing | Gym Management | Workout Software | Custom-Branded Apps | Fitness Assessments |
| --- | --- | --- | --- | --- | --- |
| Exercise.com | Yes | Yes | Yes | Yes | Yes |
| MindBody | Yes | Yes | Yes | Yes | No |
| Zen Planner | Yes | Yes | Yes | No | No |
| Glofox | Yes | Yes | Yes | Yes | No |
| ClubReady | Yes | Yes | Yes | No | No |
| Pike13 | Yes | Yes | Yes | No | No |
| PushPress | Yes | Yes | Yes | Yes | No |
| Square | Yes | No | No | No | No |
| QuickBooks | Yes | No | No | No | No |
| Xero | Yes | No | No | No | No |
Each of these platforms offers unique features tailored to different needs. For instance, Exercise.com provides a comprehensive solution for your fitness business needs, with billing and invoicing features designed to make your financial processes as seamless as possible. They also offer integrated gym management software, workout software, custom-branded apps, and fitness assessments – everything you need in one place.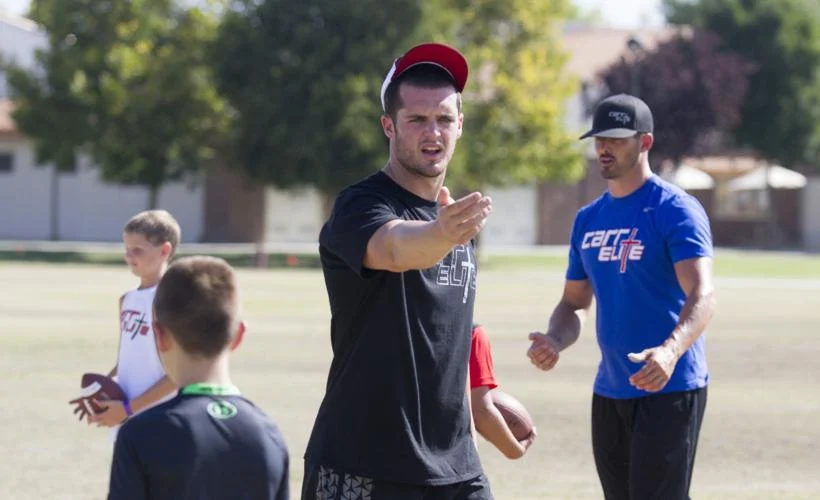 Exercise.com has enabled our company to expand in ways we couldn't imagine possible. It is much easier to get our programming out to not only our local clientele but also new clientele throughout the world as well as our professional athletes in different cities.
Eric Mahanke
Head Strength & Conditioning Coach, Carr Elite
Let's dive deeper into these options and explore how they can benefit your gym business.
#1 Exercise.com Gym Billing and Invoicing Software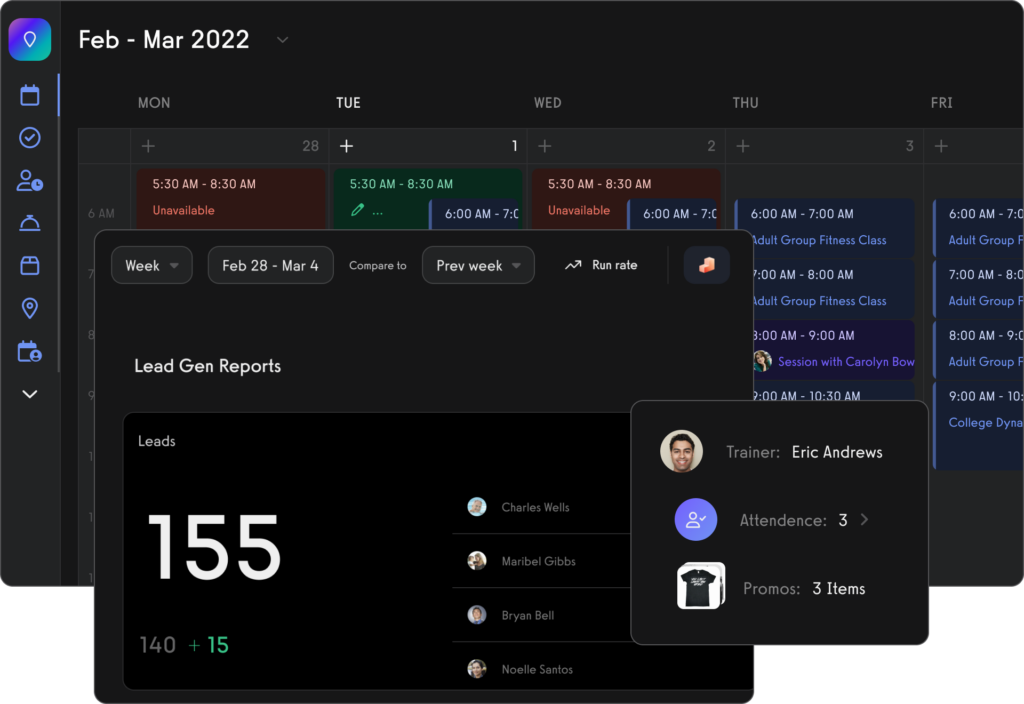 Comprehensive and customizable, Exercise.com offers a gym management solution that includes robust billing and invoicing capabilities. Invoices can be sent automatically or manually, with customization options to match your branding. The software supports one-time and recurring payments, as well as full invoicing, billing, gym memberships, fitness club subscriptions, trainer management, custom reporting, ecommerce, digital products, and much more.
Let's take a look at just what you can do with the Exercise.com platform.
Process payments for open gym, classes, and personal training.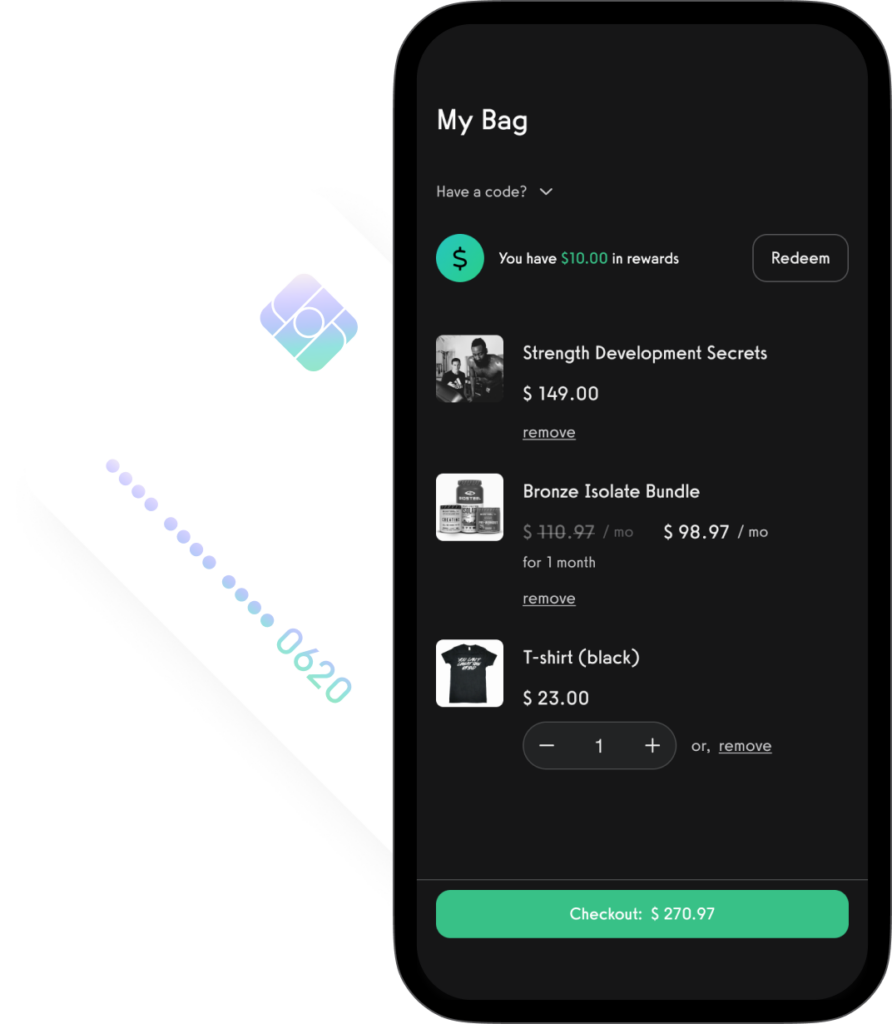 Create gym landing pages easily.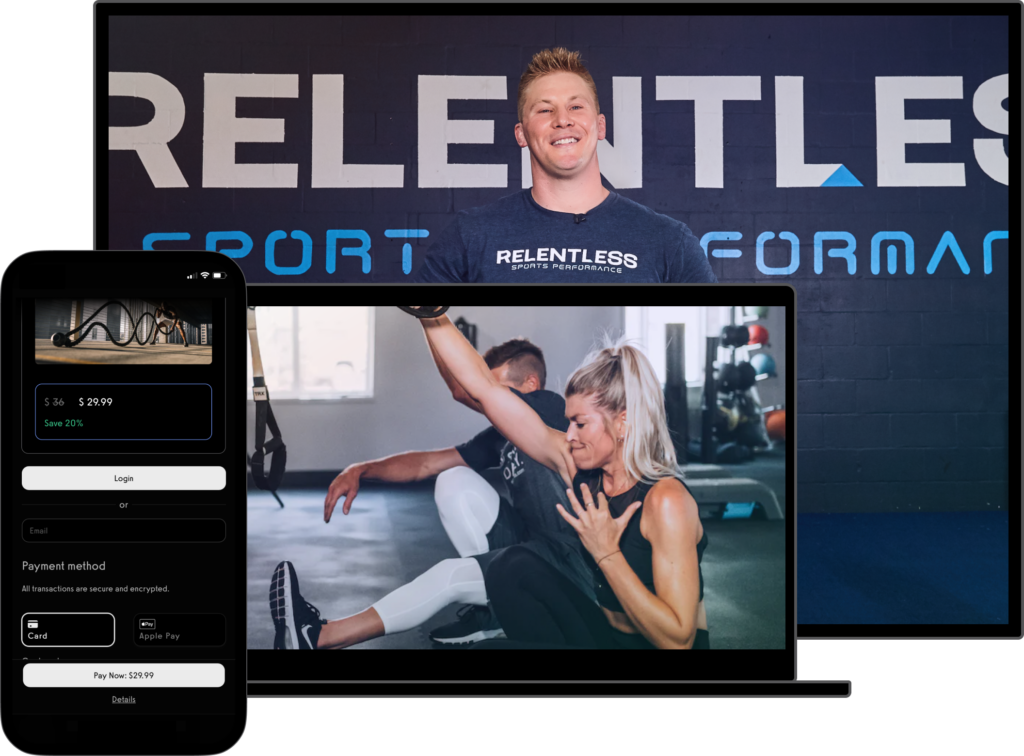 Manage fitness challenges (Read More: 100+ Fitness Challenge Ideas)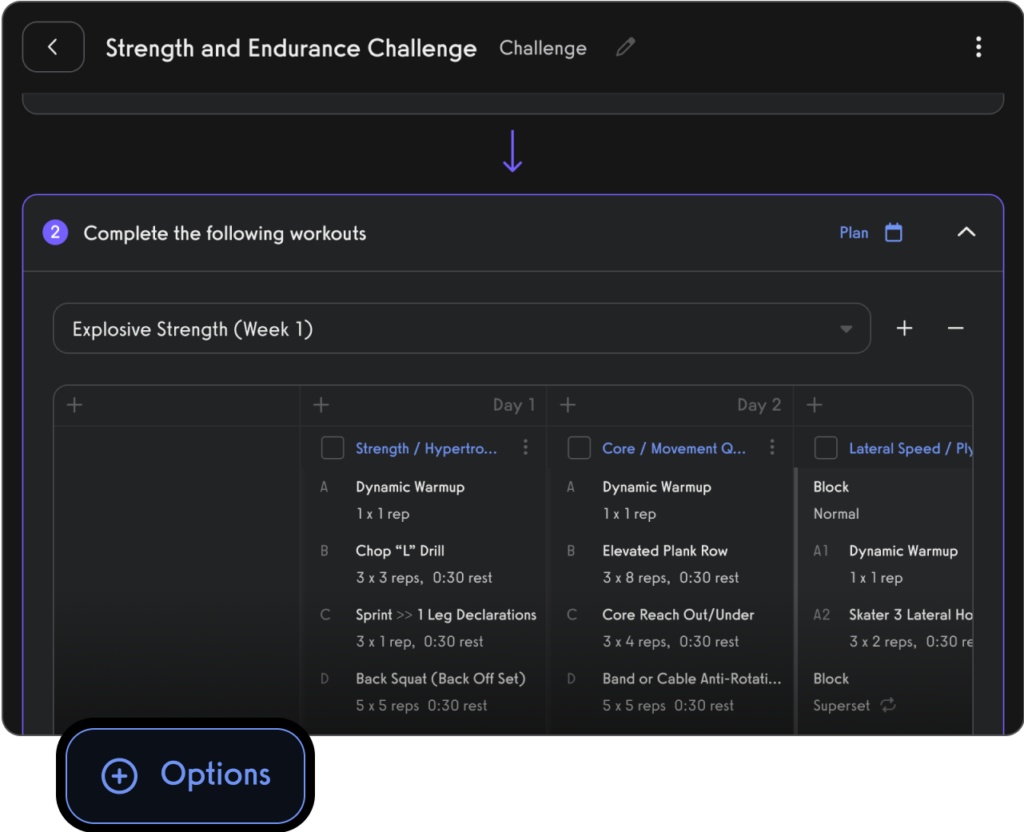 Offer on-demand fitness content.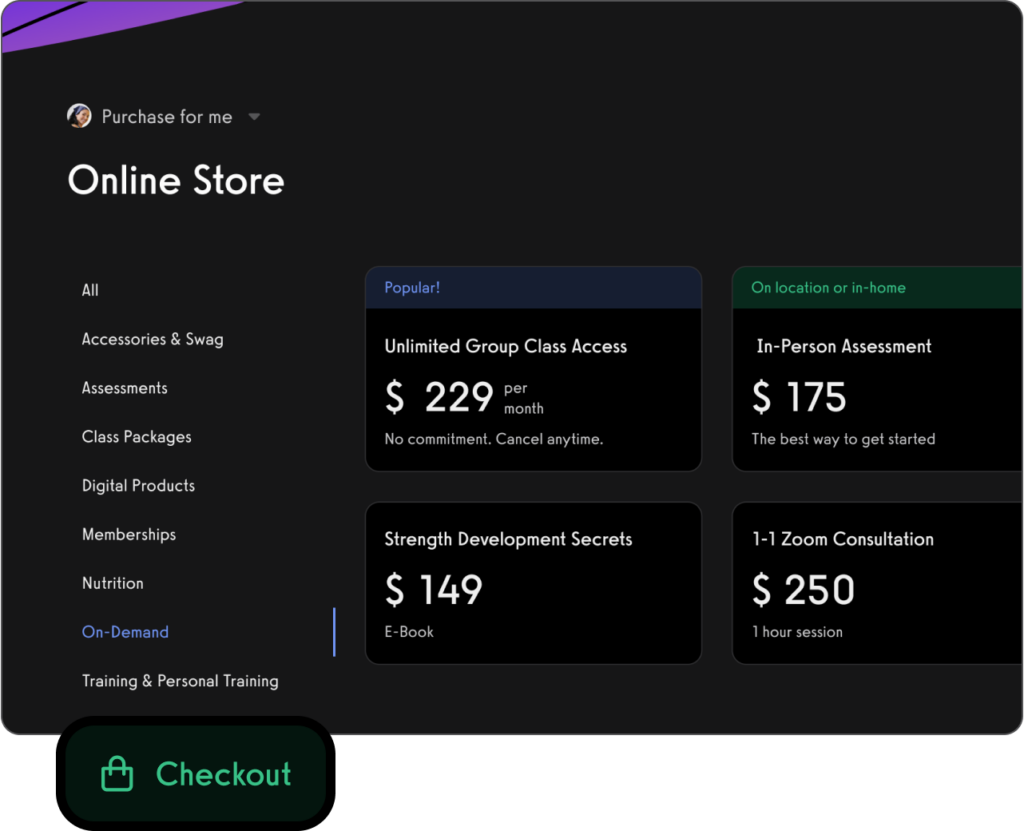 Create classes and fitness groups.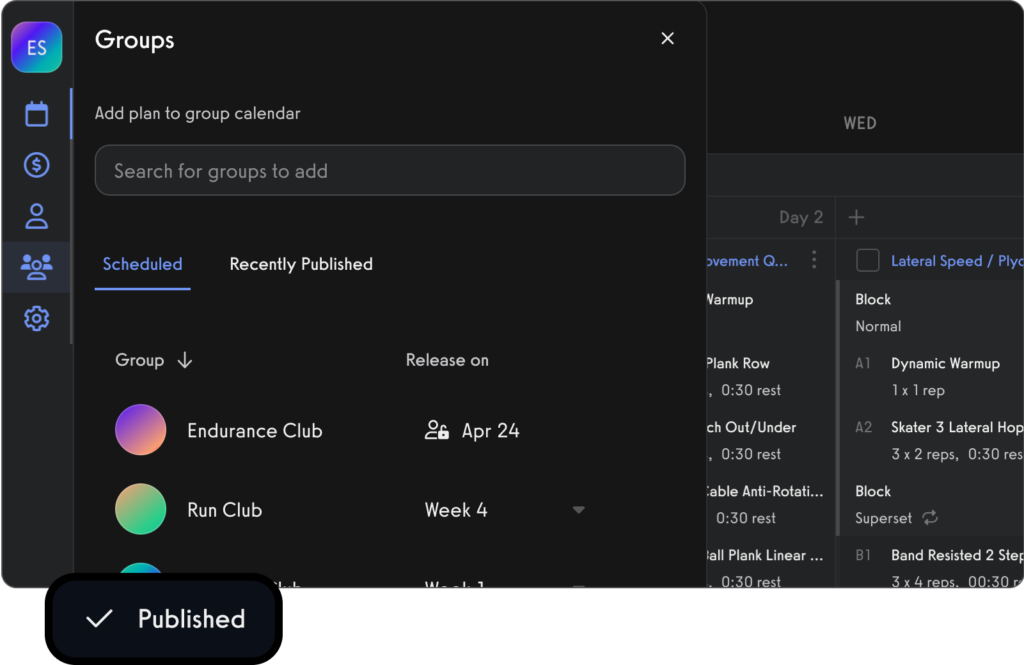 Conduct gym livestreaming easily.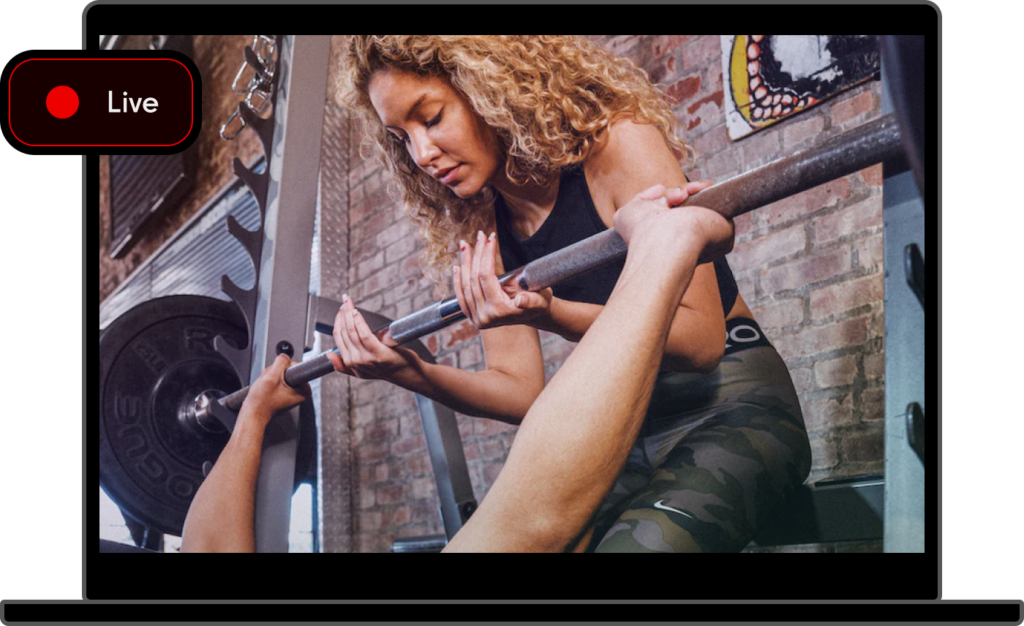 Engage with members via automations.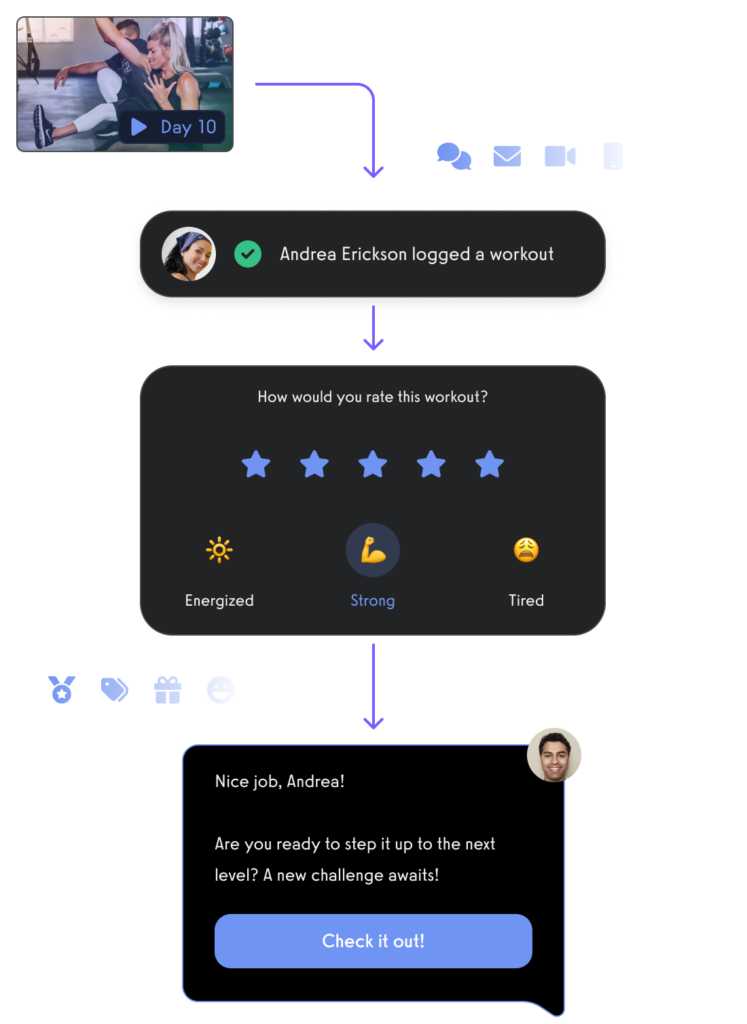 Manage leads with a gym CRM.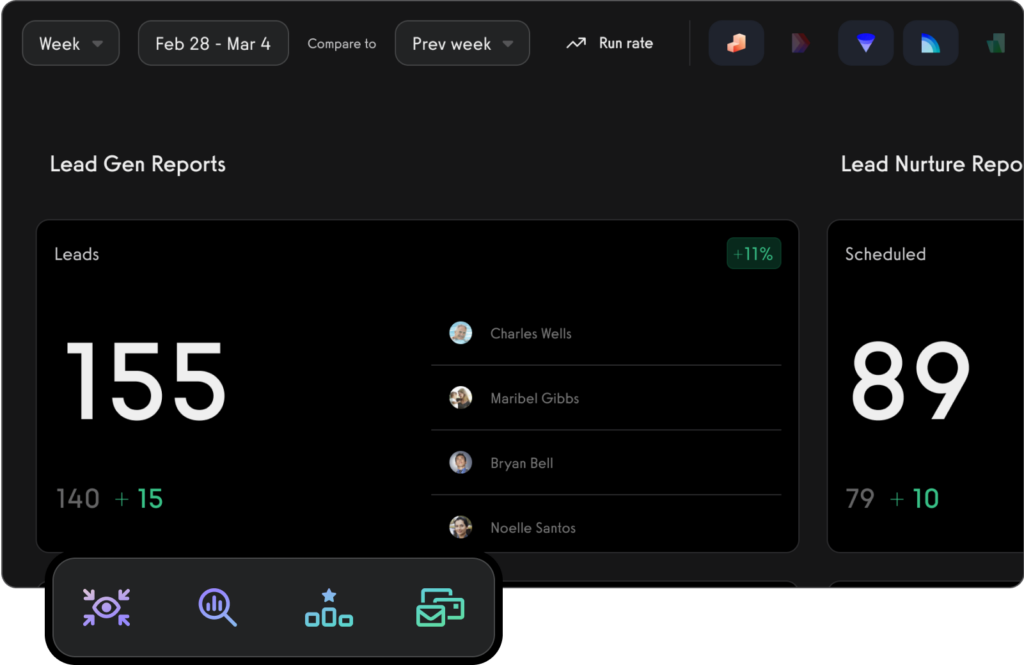 Create and send fitness assessments with ease.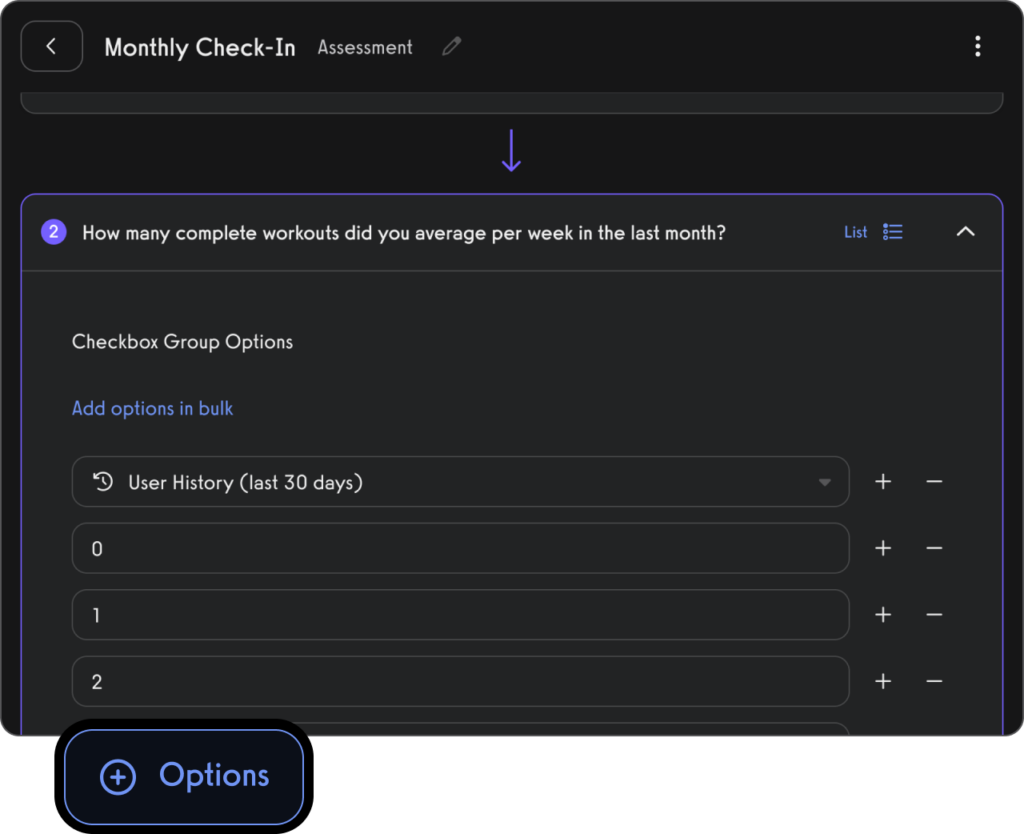 Use fitness habit tracking to inspire and motivate gym members and clients.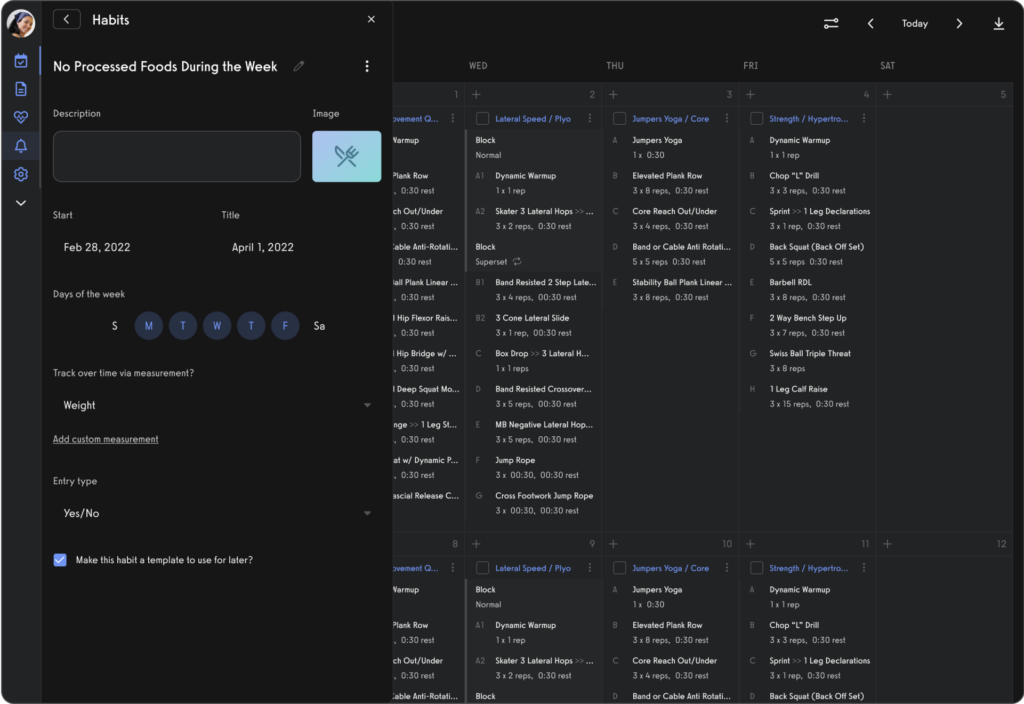 Use fitness progress photos to engage with members.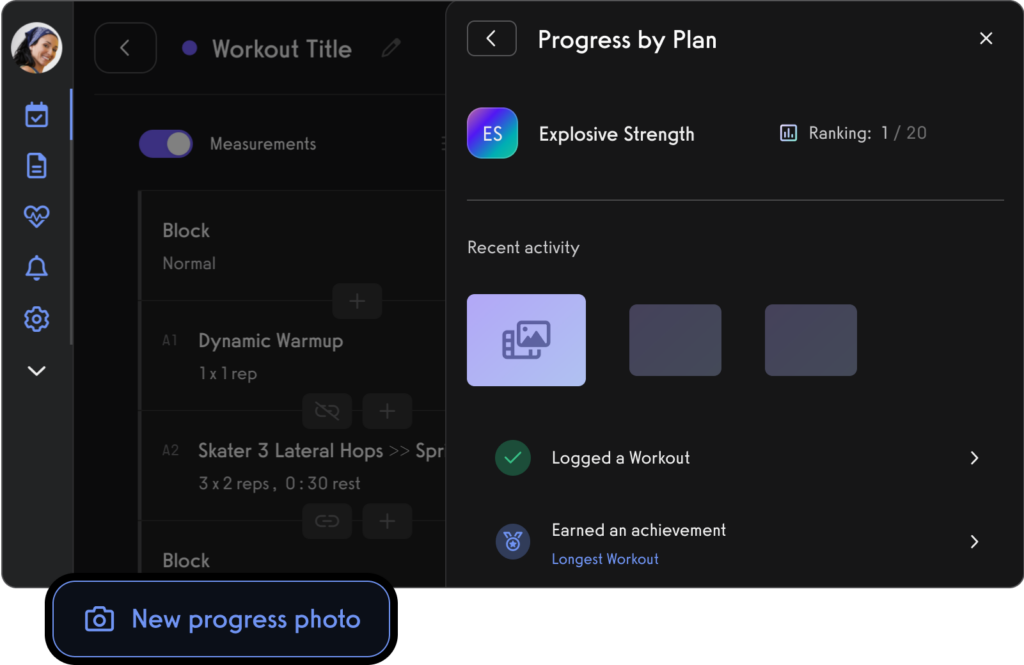 Use fitness leaderboards to track event performance and inspire healthy competition.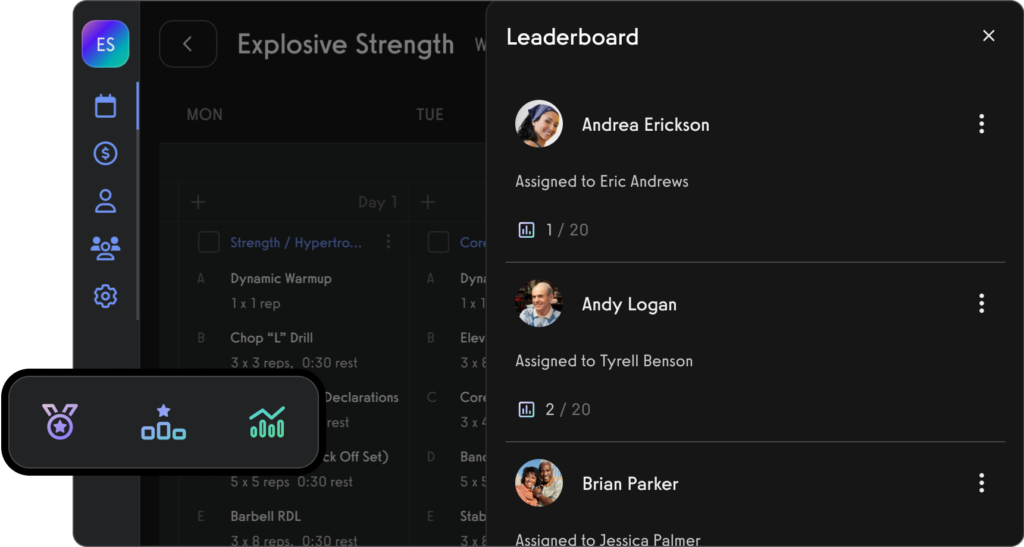 Create exercise supersets in a snap.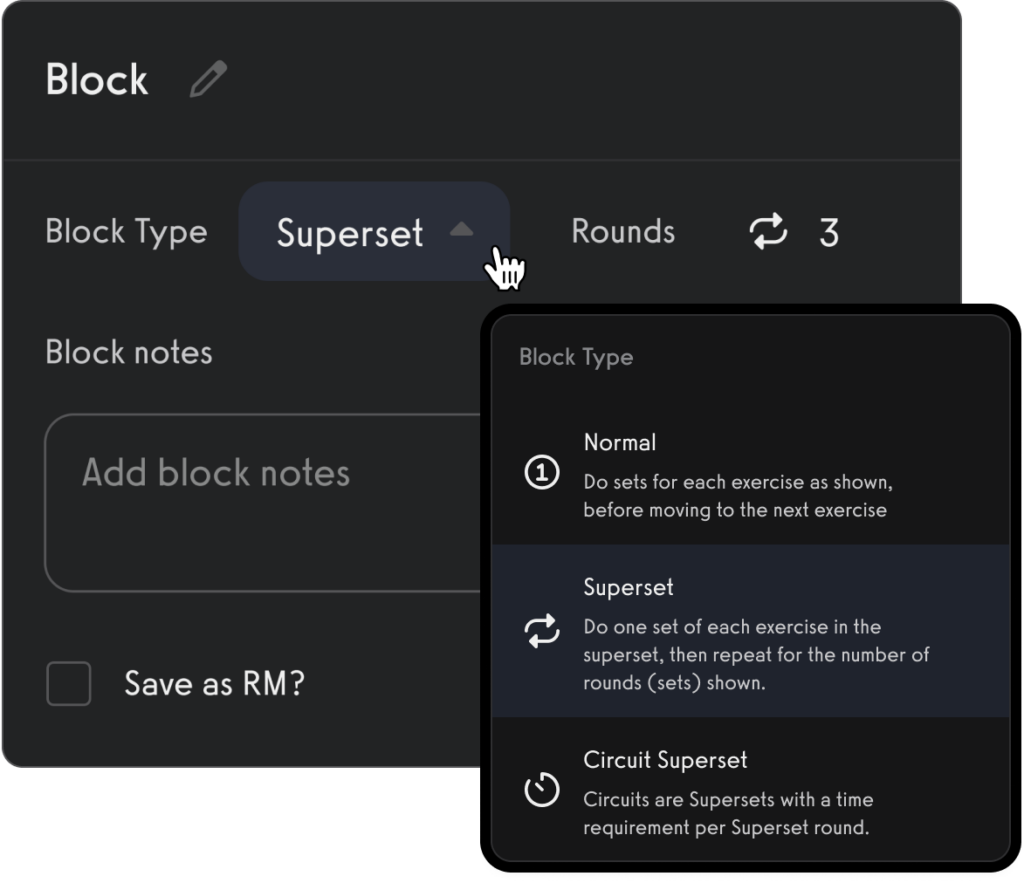 Program exercise rep max progressions with ease.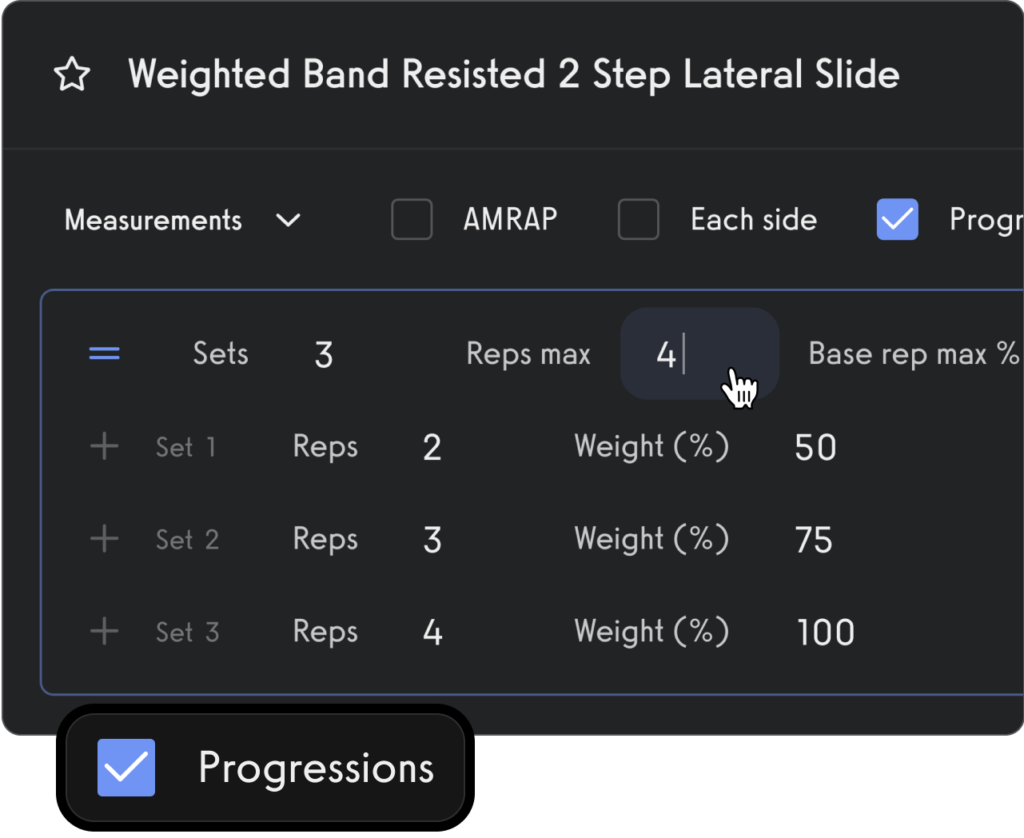 Use the exercise demonstration video library or create your own custom exercise demonstration videos.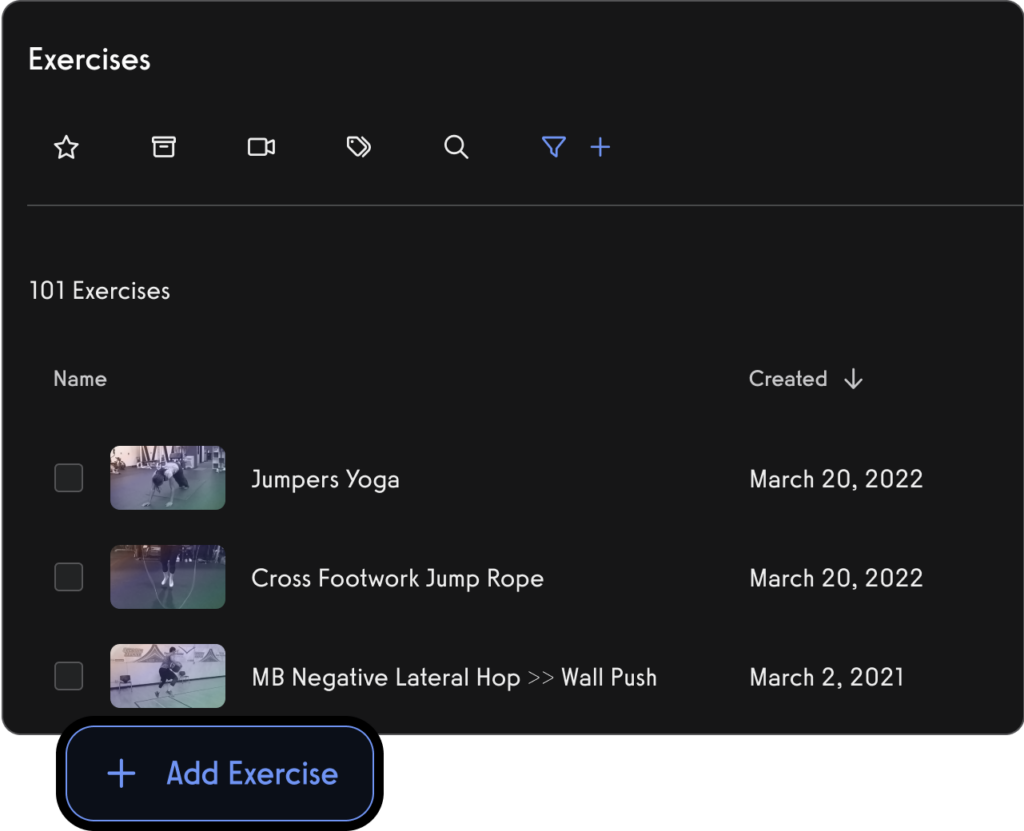 Create workout plans for parents and dependents, teams and more.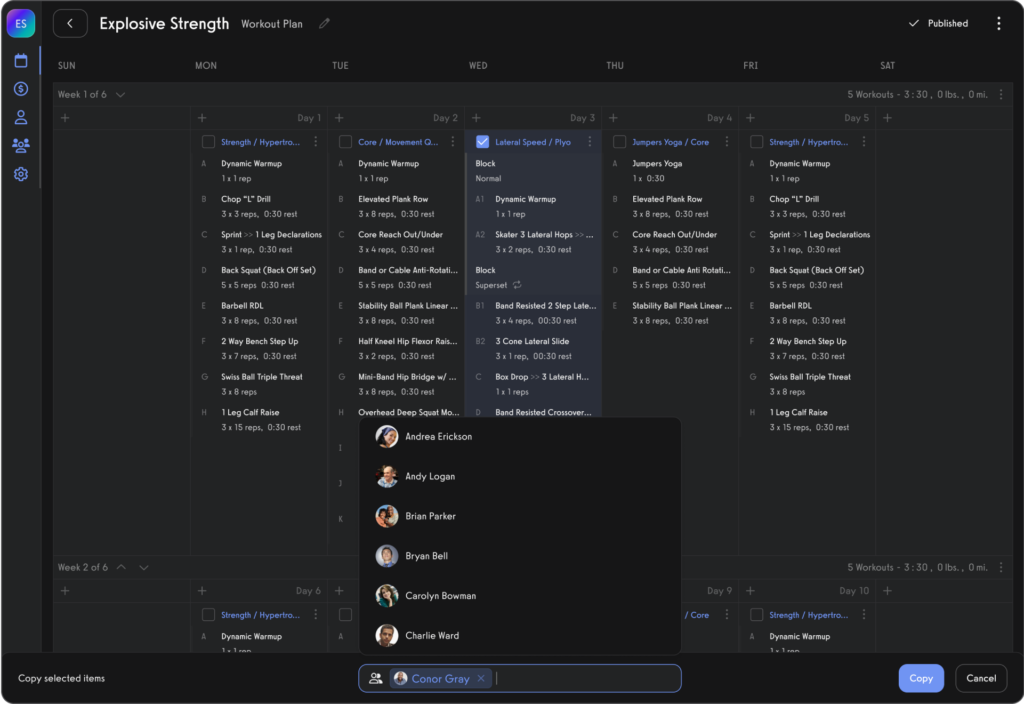 Cast gym TV workouts to in-gym TV screens quickly and efficiently.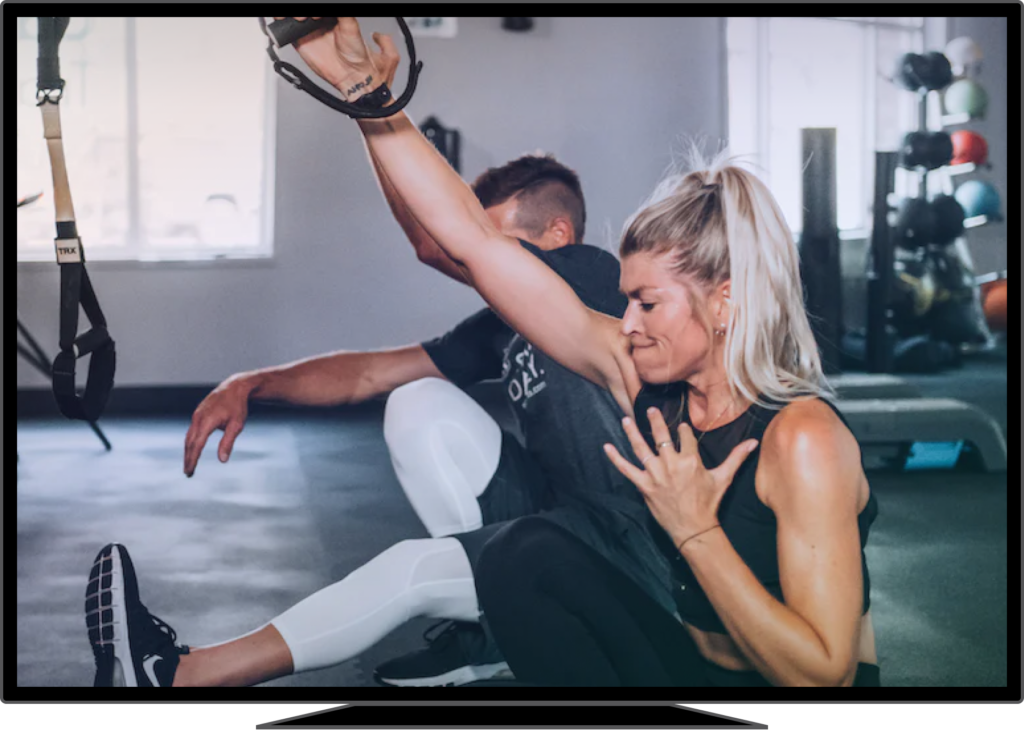 Manage multiple gym locations with ease.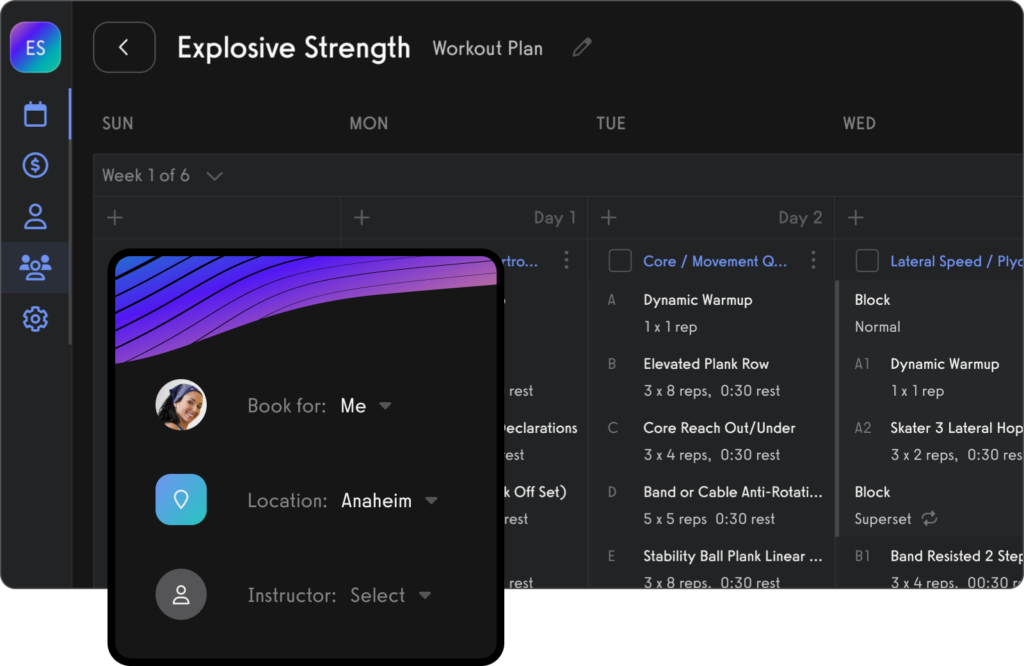 Manage gym members with ease.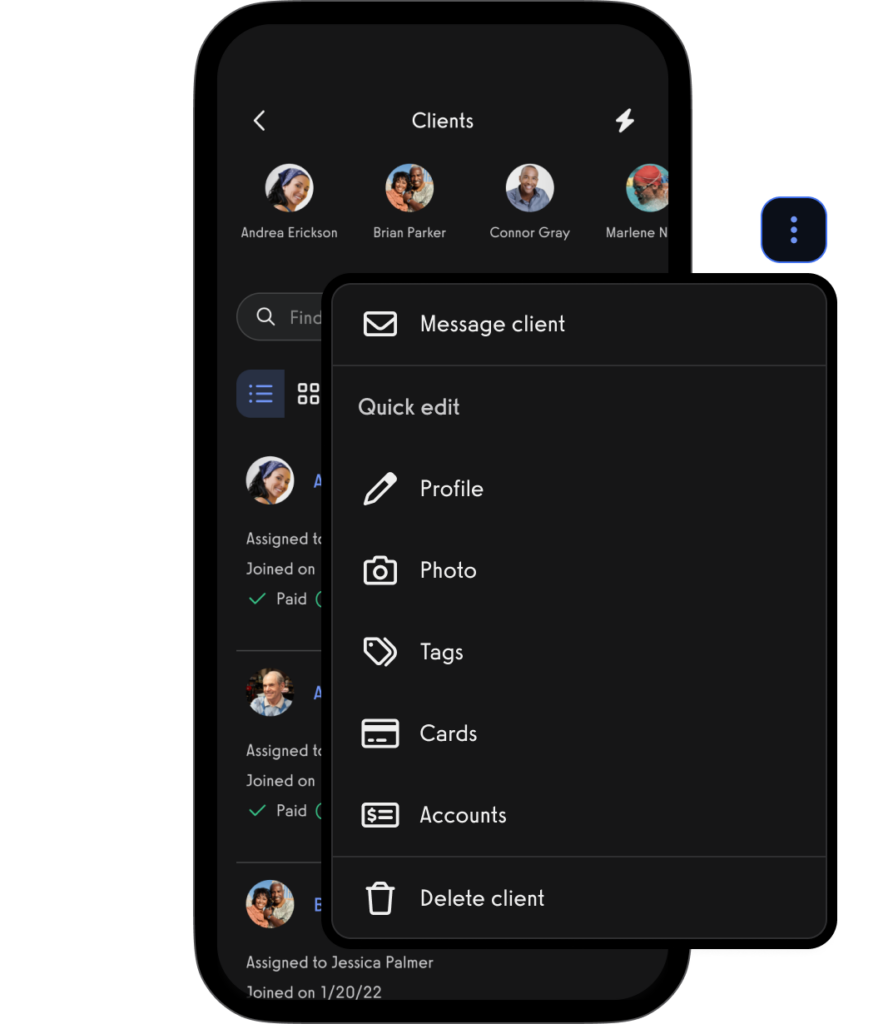 Book appointments for parents and dependents with ease. (Read More: Best Gym Booking Software)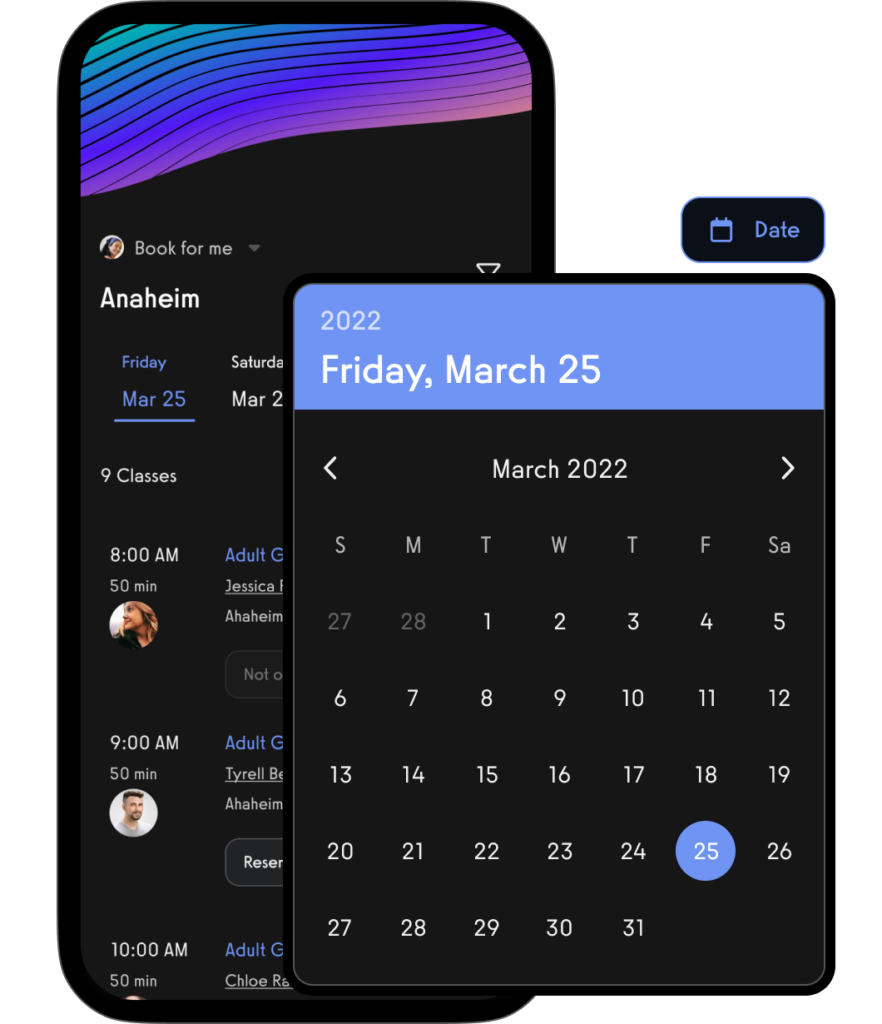 Gym check-in software that makes your life easy. (Read More: Best Gym Check-In Software)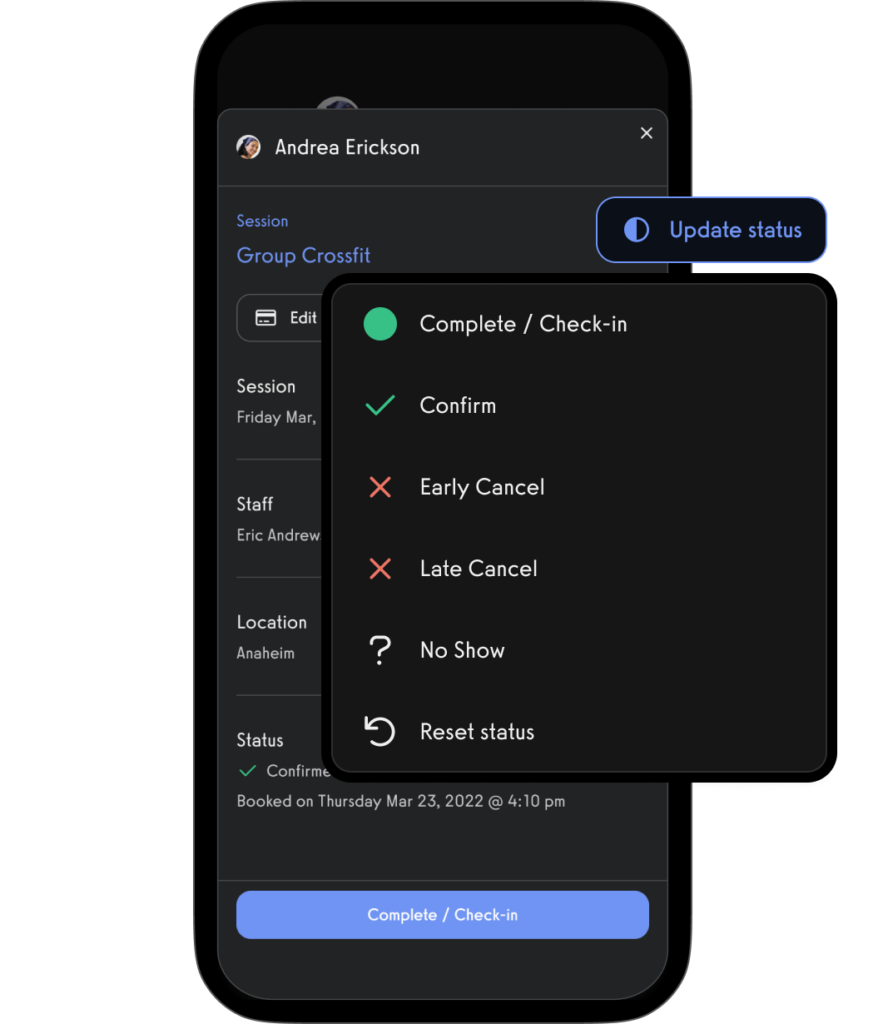 Communicate with gym members, athletes, team members, personal training clients, class members, parents, and dependents via SMS, email, and in-app push notification.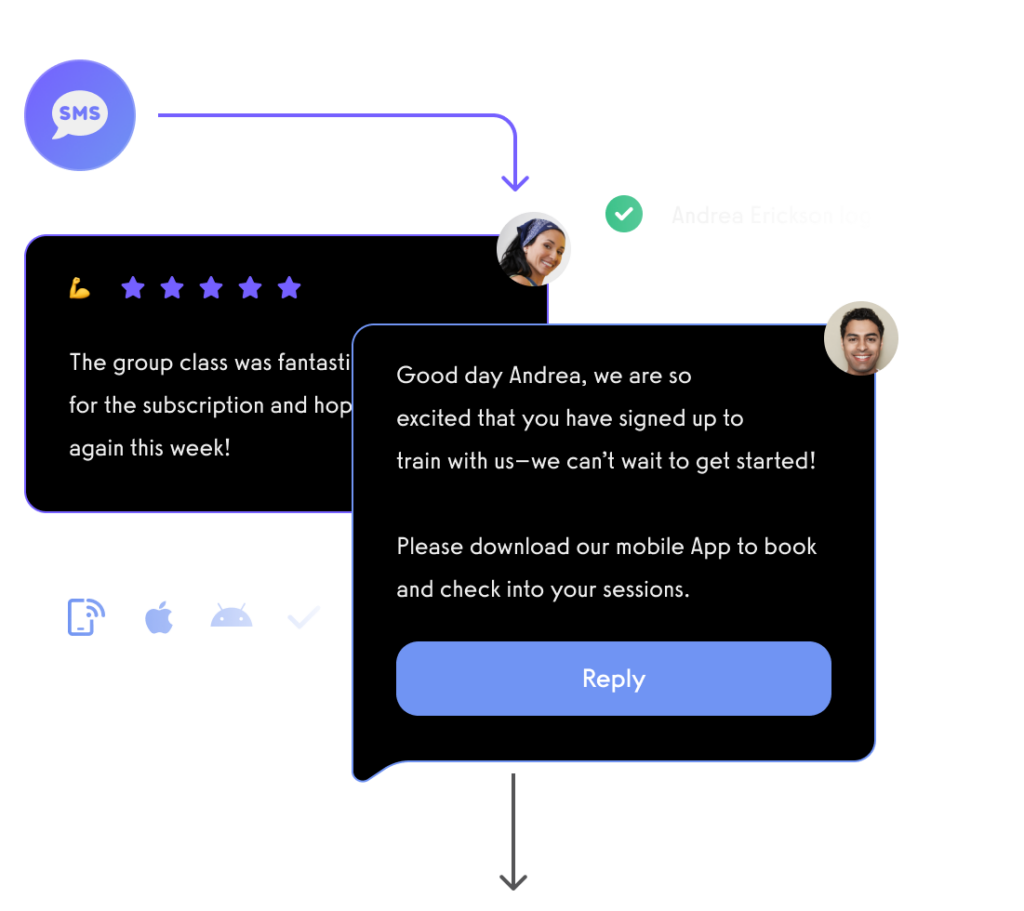 View performance over time, track personal records, and other fitness stats with performance reporting dashboards.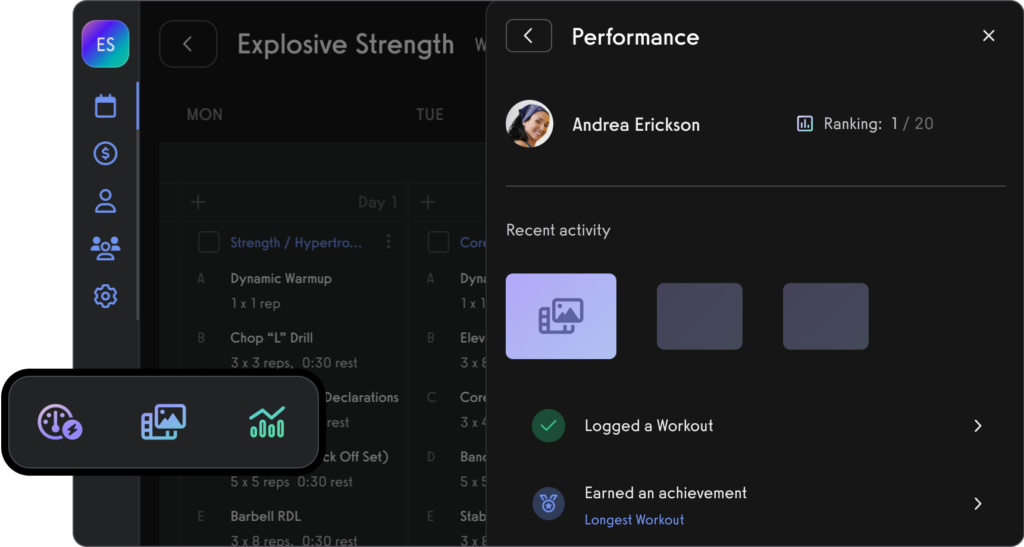 And of course, view all of your gym business reports easily too.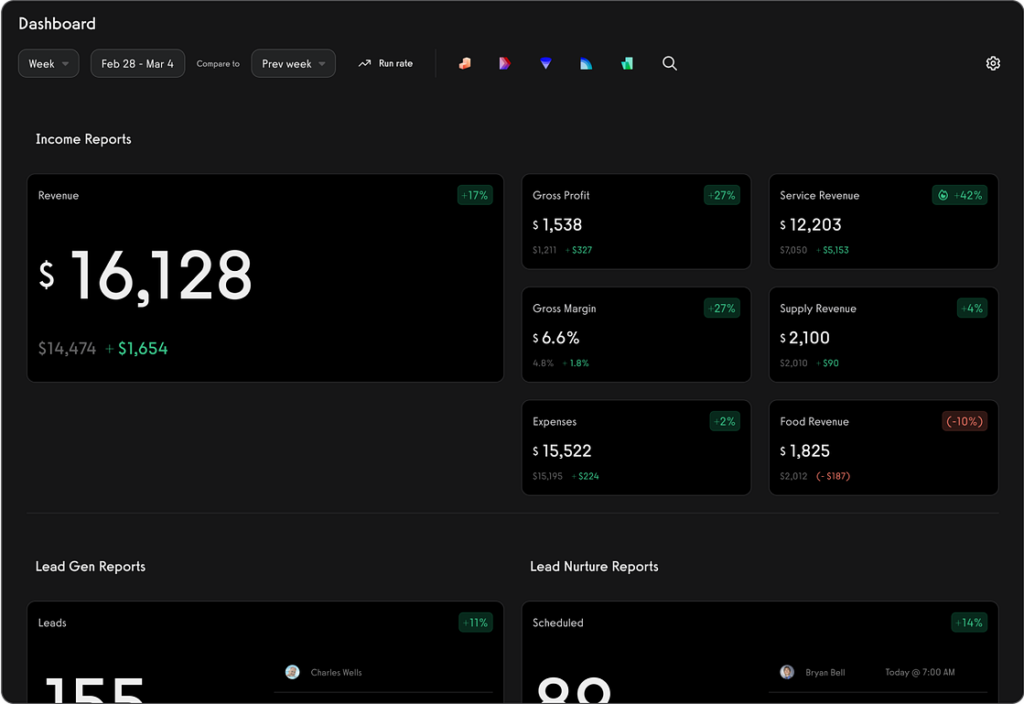 All from your custom-branded fitness apps (Read More: Best Gym Mobile Fitness Apps Software)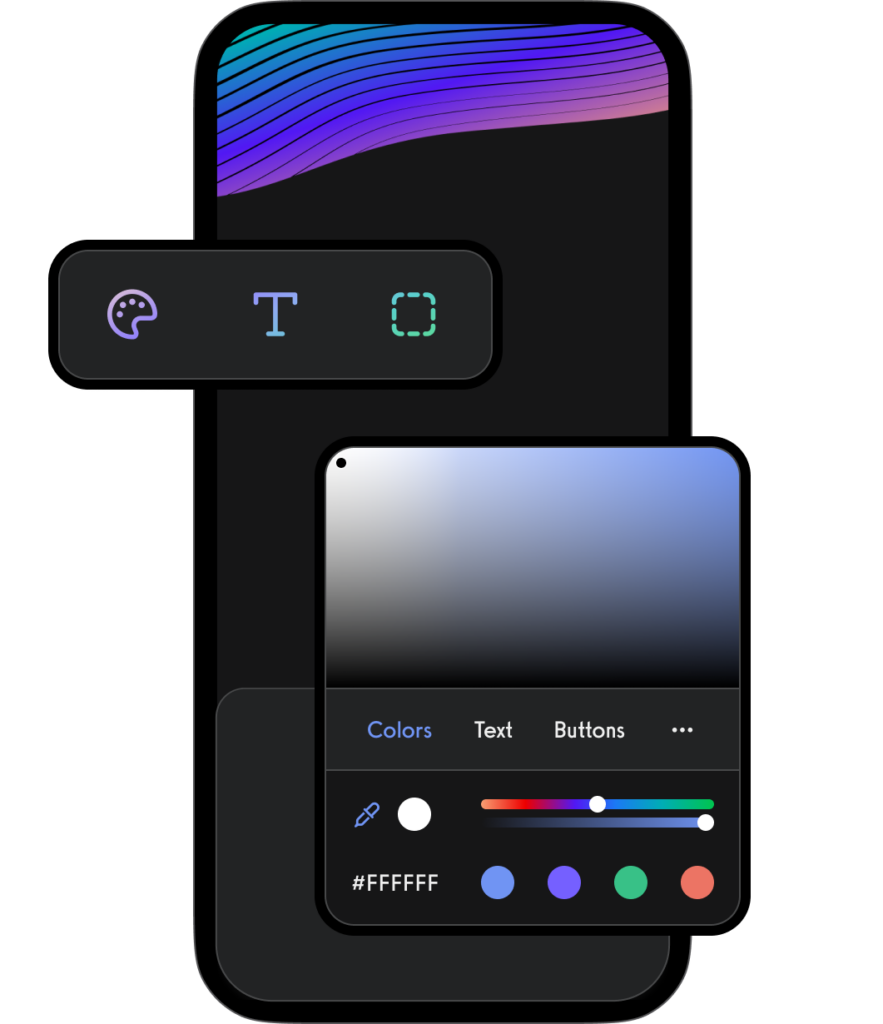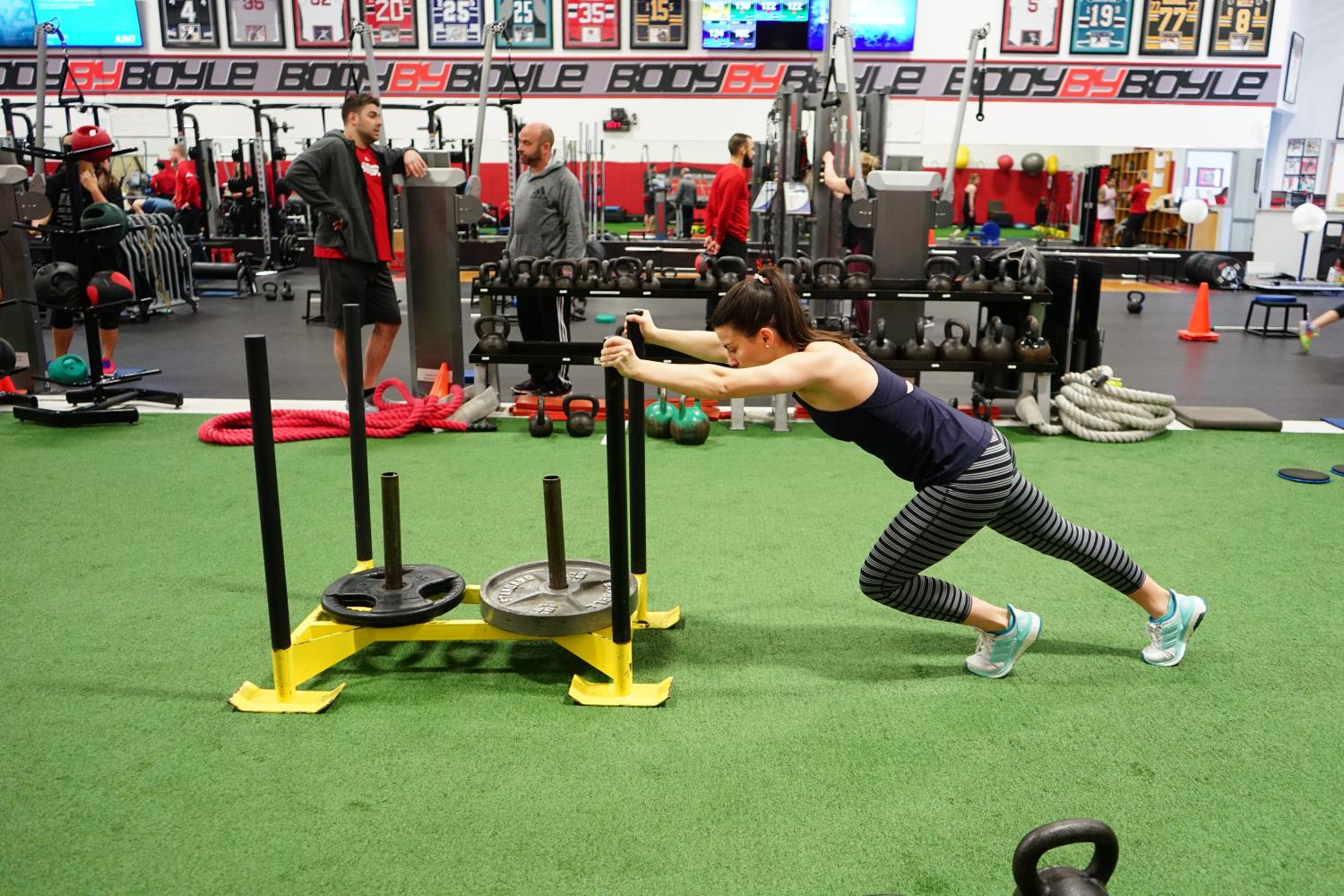 "The Exercise.com team is amazing, and their all-in-one software is more than we ever expected! All of this is made possible by a high-quality team."
Mike Boyle
Co-Founder, MBSC
Want to learn how your gym can take it to the next level? Get a demo now!
Read More:
#2 MindBody Gym Billing and Invoicing Software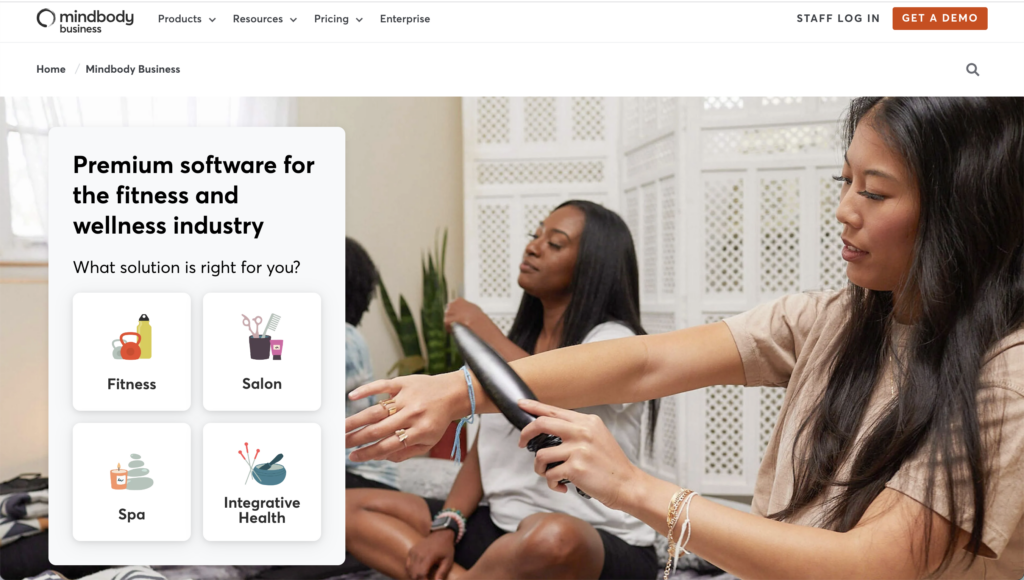 Widely known for its booking capabilities, MindBody also offers billing and invoicing features. These features are well-integrated with the rest of the software, making it easy to manage all aspects of gym operations. However, the billing and invoicing tools may not be as advanced or customizable as those found in dedicated billing software.
Read More: Best Mindbody Alternative
#3 Zen Planner Gym Billing and Invoicing Software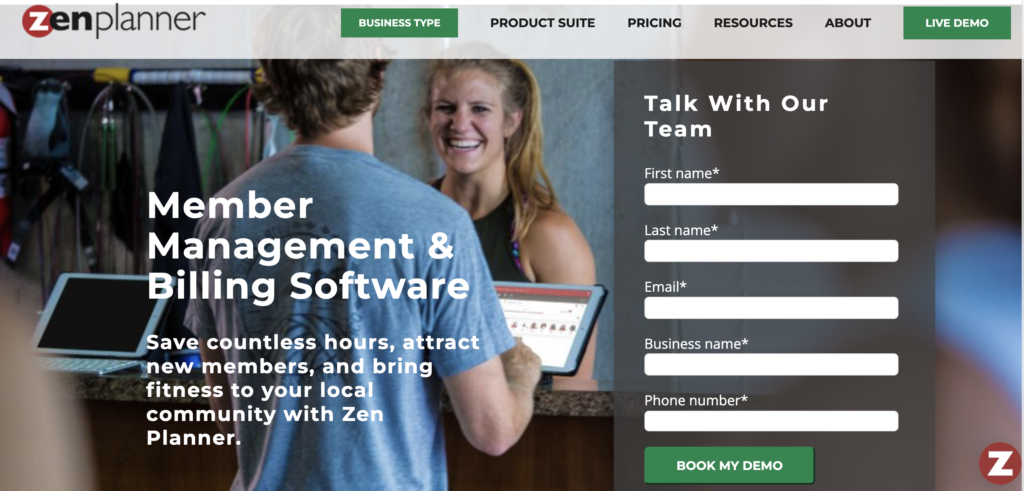 Zen Planner is a gym management software that includes billing and invoicing. Its automation capabilities can help reduce administrative work. However, it may not offer as much customization or advanced billing features as some other options.
Read More: Best Zen Planner Alternative
#4 Glofox Gym Billing and Invoicing Software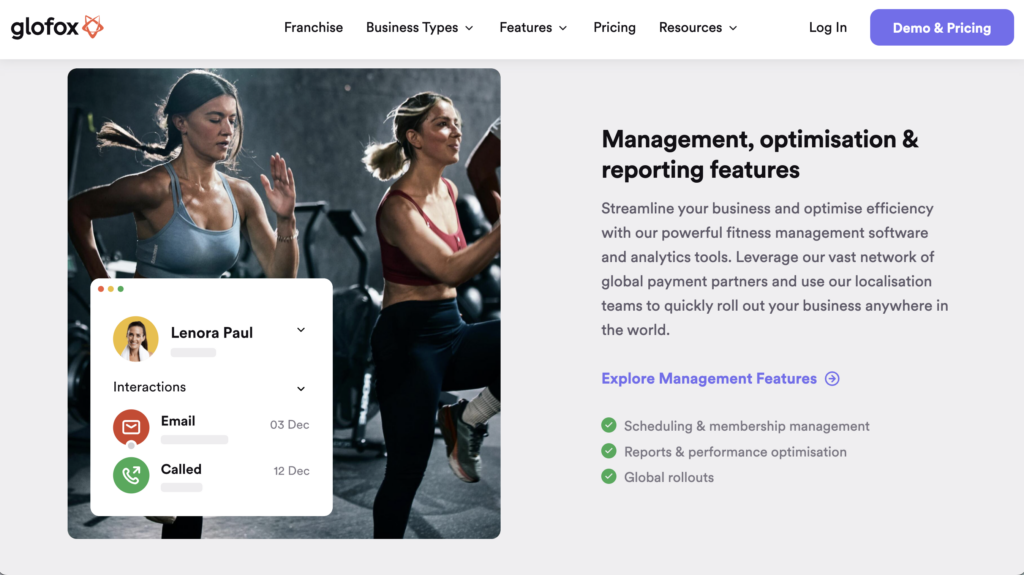 Glofox offers robust gym management features, including billing and invoicing. The software supports multiple payment methods and includes automation features, but it may not be as flexible or feature-rich as some other options.
Read More: Best Glofox Alternative
#5 ClubReady Gym Billing and Invoicing Software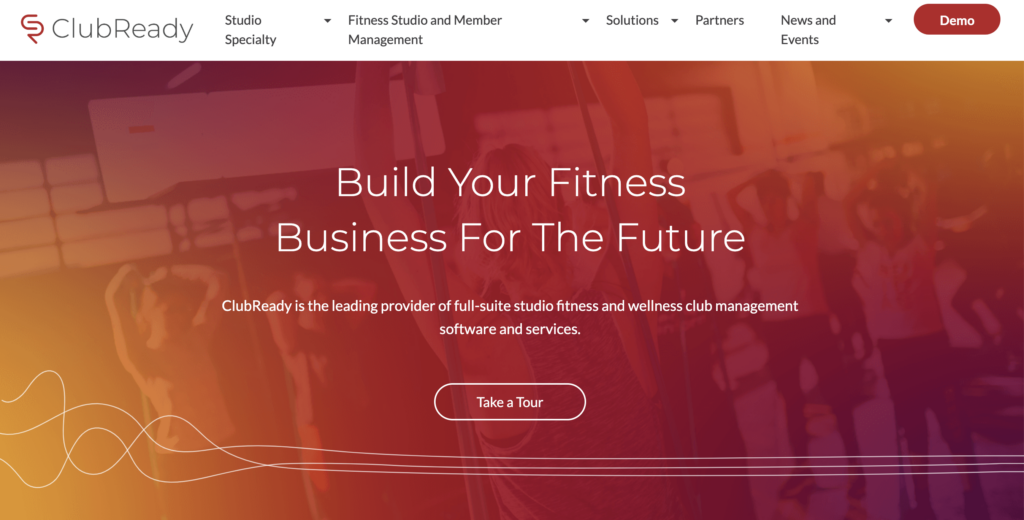 ClubReady includes billing and invoicing in its suite of gym management tools. However, the software may be less intuitive to use than some other options, and the billing and invoicing features may not be as robust.
Read More: Best ClubReady Alternative
#6 Pike13 Gym Billing and Invoicing Software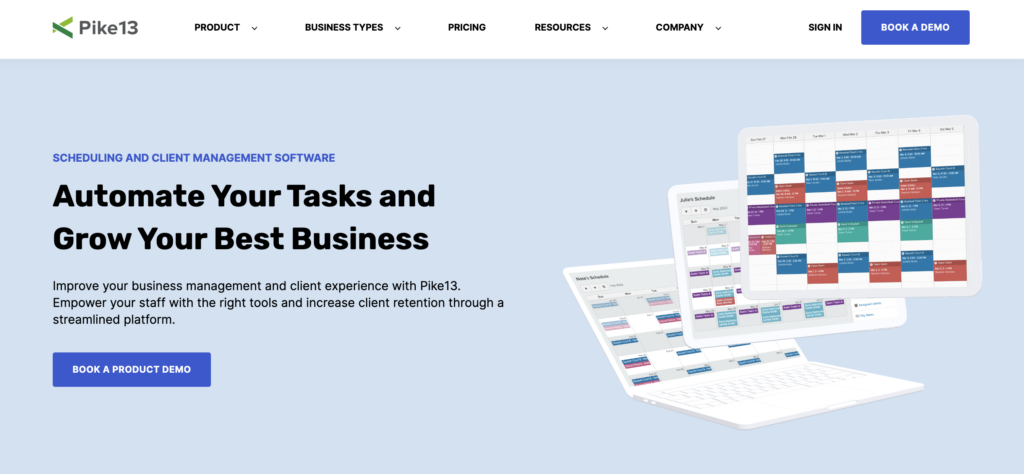 Pike13's software includes billing and invoicing features. The software's user interface is clean and modern, but some users report that the billing features can be a bit difficult to navigate.
Read More: Best Pike13 Alternative
#7 PushPress Gym Billing and Invoicing Software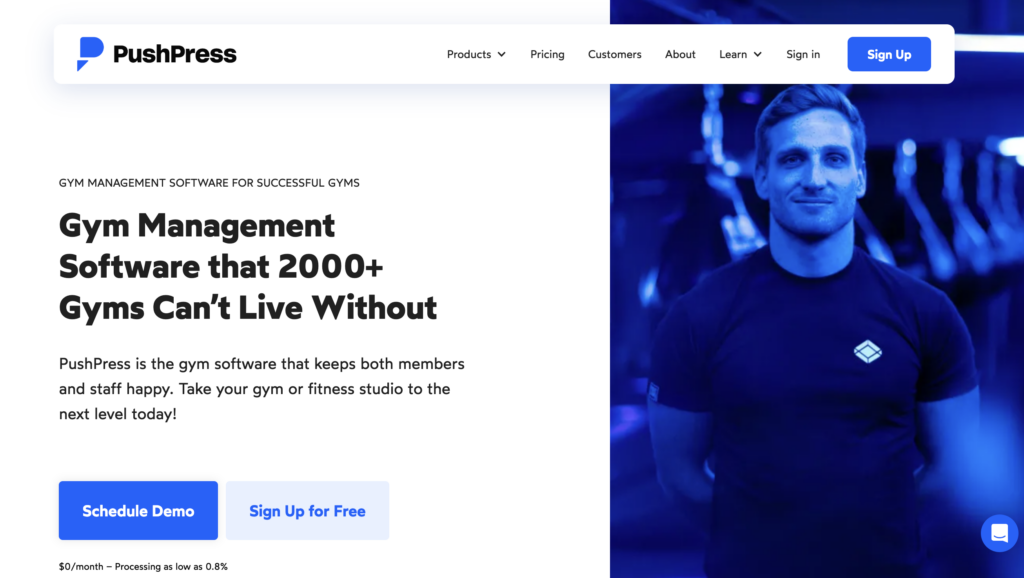 PushPress offers billing and invoicing as part of its gym management solution. The platform supports recurring payments and includes some automation features, but it may not offer as much customization or advanced features as some other options.
Read More: Best PushPress Alternative
#8 Square Gym Billing and Invoicing Software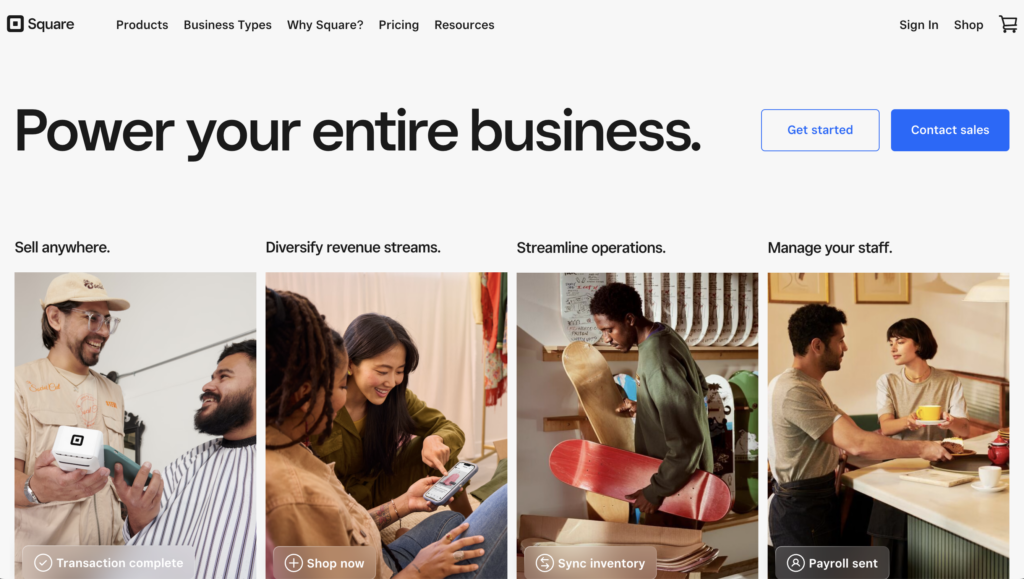 Square is primarily a payment processor, but it also offers invoicing features. While it integrates well with other Square products and supports a variety of payment methods, it might lack the comprehensive gym management features found in other options.
Read More: Best Square Appointment Fitness Alternative
#9 QuickBooks Gym Billing and Invoicing Software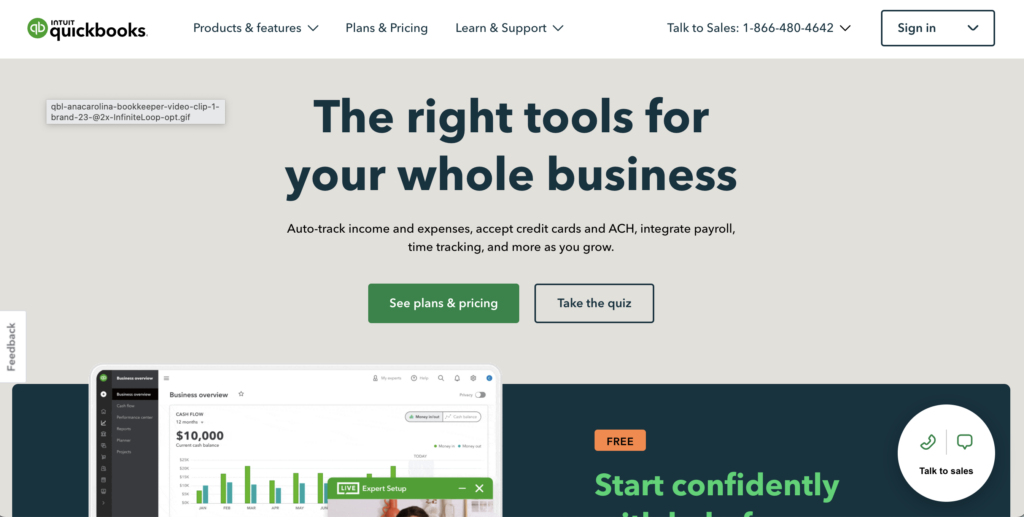 Known for its accounting software, QuickBooks also offers invoicing features. The software is easy to use and includes various customization options, but it lacks the gym-specific features found in other solutions.
#10 Xero Gym Billing and Invoicing Software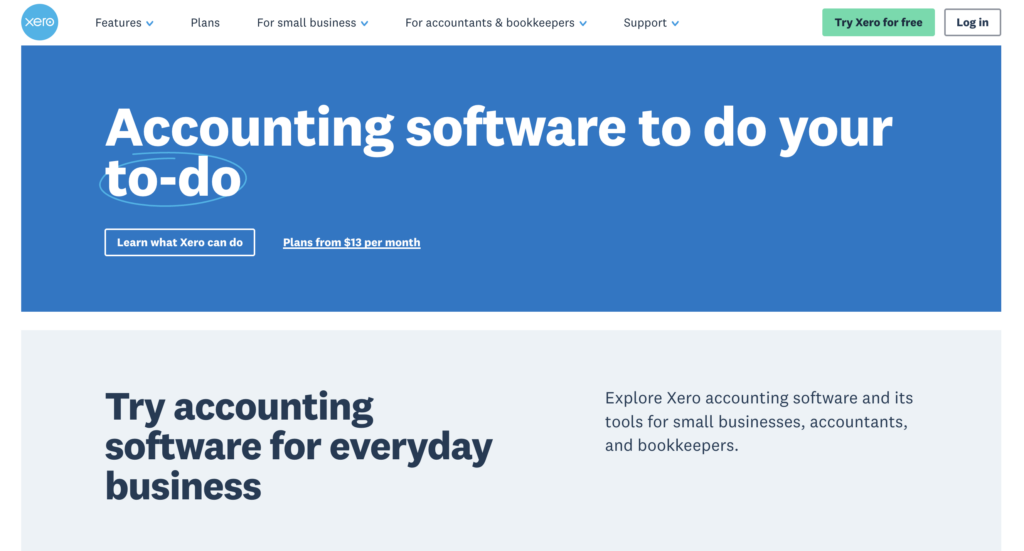 Xero is primarily an accounting software that offers invoicing features. It is easy to use and offers a good amount of customization, but it may not provide the gym-specific features that some other software offers.
Case Studies: How Gym Owners Utilize Billing and Invoicing Software
The following case studies illustrate how gym owners and fitness professionals can make the most out of gym billing and invoicing software. Keep in mind that these are example case studies, and all of them feature the use of Exercise.com as the primary gym management software. Read the many Exercise.com reviews for specific comments from Exercise.com customers.
Case Study 1: Automating Monthly Membership Fees
Gym A used to handle membership fees manually, which proved to be time-consuming and error-prone. After switching to Exercise.com, Gym A was able to automate monthly membership billing. This meant that payments were processed on time, reducing the number of late payments and increasing cash flow. The automatic billing also freed up time for the gym's staff to focus on other essential tasks.
Read More: Best Gym Member Management Software
Case Study 2: Streamlining Personal Training Payments
Fitness Studio B offers personal training sessions, which were billed separately from regular memberships. This created confusion for members and administrative headaches for the studio. Exercise.com allowed Fitness Studio B to integrate personal training payments into the same billing system used for regular memberships, making it easier for members to pay for their sessions and simplifying the administrative process for the studio.
Read More: Best Gym Ecommerce Software
Case Study 3: Implementing Flexible Payment Plans
Gym C wanted to offer more flexible payment plans to attract a wider range of members. With Exercise.com, Gym C could easily set up multiple payment plans, including monthly, quarterly, and annual memberships, as well as payment plans for special classes or services. This flexibility helped Gym C attract more members and increase revenue.
Case Study 4: Reducing Billing Errors
Fitness Club D was struggling with billing errors that led to revenue loss and dissatisfied members. After switching to Exercise.com, Fitness Club D greatly reduced billing errors thanks to the software's automatic billing system and the ability to easily review and edit invoices before they were sent out.
Case Study 5: Enhancing Member Experience
Gym E wanted to enhance its members' experience by making billing and payments as convenient as possible. Using Exercise.com, Gym E was able to offer multiple payment options, easy online payment via a custom-branded app, and automatic invoices sent by email. This made the payment process more convenient for members and contributed to higher member satisfaction levels.
Read More: How to Increase Gym Memberships
What is Gym Billing and Invoicing Software?
Gym billing and invoicing software is a specialized tool designed to automate and streamline the billing process for fitness centers and gyms. This software often includes features like automatic recurring payments, invoice generation and sending, member account management, and various payment options.
How Can Billing and Invoicing Software Improve My Gym's Cash Flow?
Billing and invoicing software can improve your gym's cash flow by ensuring that payments are processed promptly and accurately. Automated recurring payments reduce the risk of late or missed payments, and the ability to easily generate and send invoices helps to speed up the billing process.
Does Exercise.com's Software Support Multiple Payment Options?
Yes, Exercise.com's gym management software supports multiple payment options. This means you can accept payments from a variety of sources, including credit cards, debit cards, and direct bank transfers, providing flexibility and convenience for your members.
Can I Customize Invoices with My Gym's Branding?
With Exercise.com, you can customize invoices with your gym's branding. This includes adding your logo and using your brand's color scheme, which helps to create a consistent and professional look across all your communications.
Read More: Best Gym Custom-Branded Mobile Apps Software
How Can I Use Billing Software to Manage Member Accounts?
Gym billing software like Exercise.com lets you manage member accounts with ease. You can view and edit member details, track payment history, set up automatic billing for recurring memberships, and more.
Can Billing and Invoicing Software Handle Different Membership Plans?
Yes, comprehensive billing and invoicing software can handle different membership plans. For example, with Exercise.com, you can set up multiple membership plans with different pricing and billing schedules, and members can be moved between plans as needed.
What If a Member Disputes a Charge?
Gym billing and invoicing software often includes features to help you manage disputes. You'll be able to easily review the member's payment history, check the details of the disputed charge, and make any necessary adjustments.
How Secure Is Gym Billing and Invoicing Software?
Security is a top priority for gym billing and invoicing software. Exercise.com, for example, ensures all transactions are encrypted and compliant with Payment Card Industry (PCI) standards. This helps protect your gym and your members from fraud and data breaches.
How Can Billing and Invoicing Software Benefit My Personal Trainers?
If your gym employs personal trainers, billing and invoicing software can simplify the process of paying them for their services. You can set up automatic payments for personal trainers based on the sessions they conduct, which reduces administrative work and ensures they're paid accurately and on time.
Discover the Power of Comprehensive Gym Billing and Invoicing Software
Investing in the right gym billing and invoicing software can revolutionize your business operations. Not only does it save you time by automating routine tasks, but it also enhances your cash flow and improves member satisfaction. With a comprehensive solution like Exercise.com, you can take advantage of customizable invoices, multiple payment options, seamless member account management, and robust security measures.
The right software can also help you manage disputes more effectively, offer a variety of membership plans, and even streamline payment processes for your personal trainers. Embrace the future of gym management today by exploring Exercise.com's versatile platform. Ready to see how Exercise.com can transform your gym's billing and invoicing processes? Book a demo today and unlock your gym's full potential.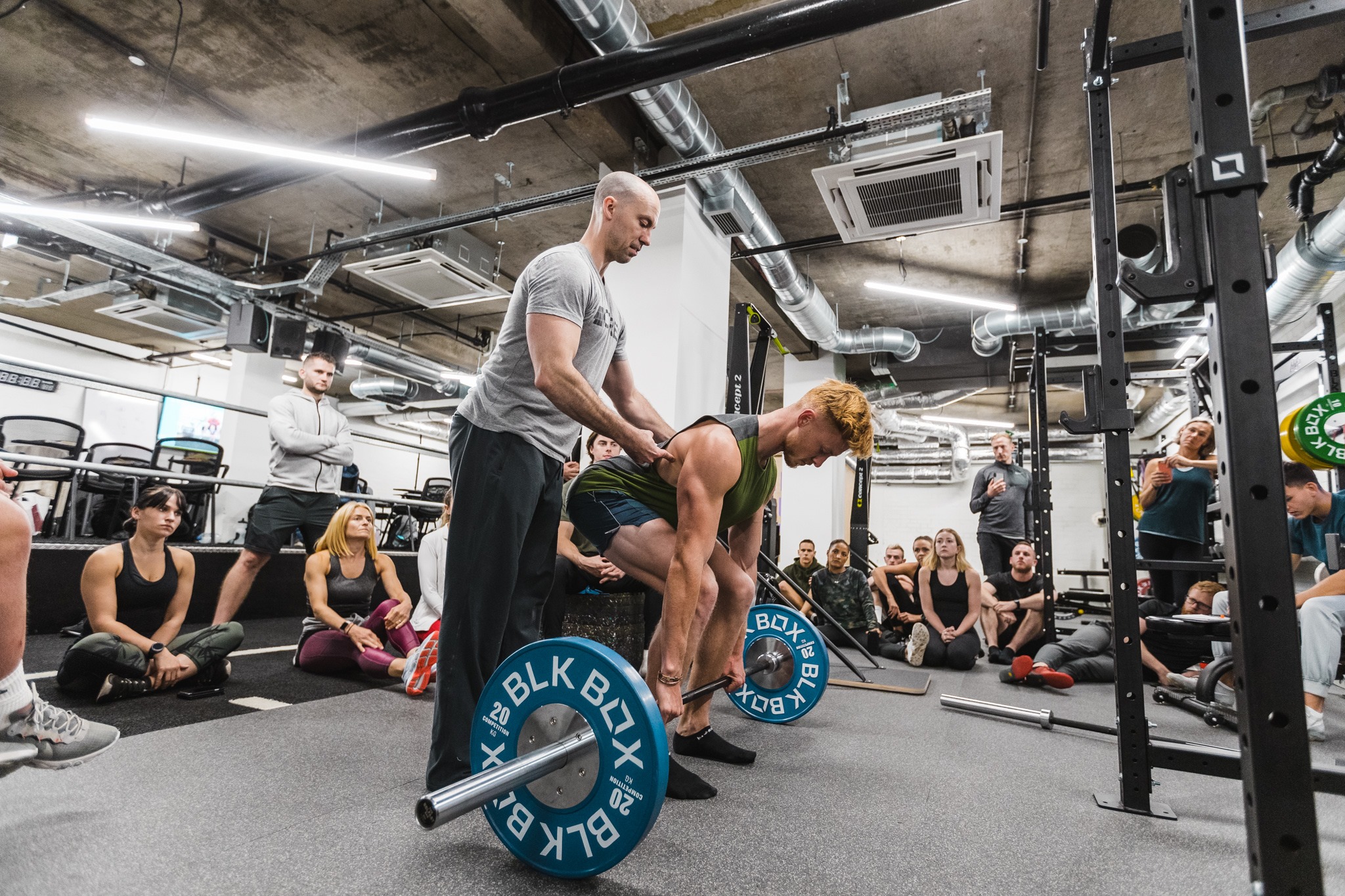 Exercise.com makes my life easier by providing an all-in-one solution and the opportunity to help those who otherwise would never have access to my programming!
Tony Gentilcore
Founder, Core Online
Read More:
Tyler Spraul
is the director of UX and the head trainer for Exercise.com. He has his Bachelor of Science degree in pre-medicine and is an NSCA-Certified Strength and Conditioning Specialist® (CSCS®). He is a former All-American soccer player and still coaches soccer today. In his free time, he enjoys reading, learning, and living the dad life.