400+ Gym YouTube Channel Name Ideas in 2023
Find the best gym YouTube channel name ideas with creative YouTube channel ideas you can mix and match and make your own. Have your gym stand out online with YouTube channel names for CrossFit gyms, sports performance gyms, health and wellness gyms, and much more.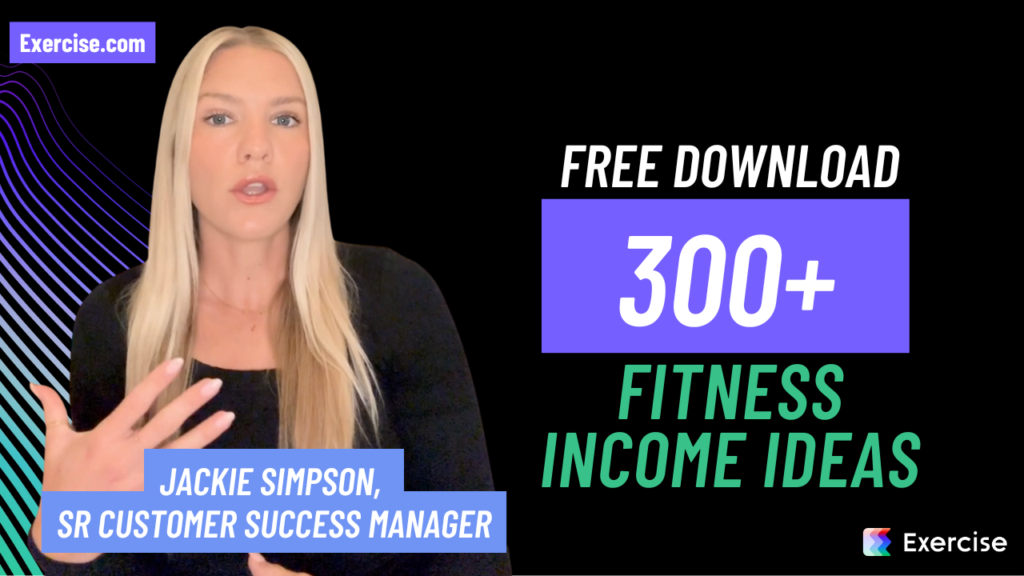 From creative and clever to cute and funny, check out the big list of gym YouTube channel name ideas you can use for inspiration. Discover unique gym YouTube channel name ideas and the importance of a catchy name. From fitness puns to hidden meanings, this guide has it all!
Then see how Exercise.com, the best gym management software platform, can assist you in taking your new gym YouTube channel name and using it on your very own custom branded fitness apps and web portal to streamline your gym business operations and maximize the ROI while serving your gym members under your very own brand.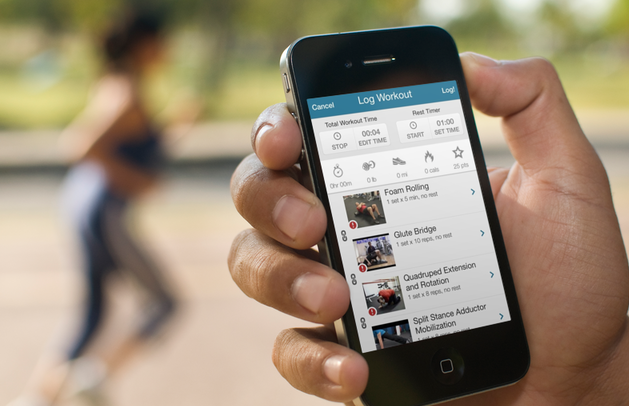 "My custom-branded apps have made my life easier and helped streamline my online training, which in turn has transformed into a pretty awesome additional revenue stream for me and my family."
Tony Gentilcore
Founder, Core Online
Want to learn more?
Creative Gym YouTube Channel Names
Here are 50 creative gym YouTube channel name ideas:
FitZone
Strong and Fit
GymWarriors
PowerPump
MuscleMakers
FitnessFusion
GymGeeks
IronStrong
FitnessFuel
SweatSessions
FitFamTV
The Lift Life
Flex and Flow
FitRevolution
GymGurus
SweatSquad
MuscleMotives
FitnessFrontiers
The Workout World
BodyBuilders TV
Get Fit or Die Tryin'
FitNinja
The Fitness Files
Pump and Grind
Train like a Beast
FitFlow
IronAddicts
The Fitness Formula
Rise and Grind
SweatNation
FitInspire
GymHustle
The Fit Factor
MuscleMania
FitLifeTV
SweatScience
The Fit Lab
GymGenius
FlexNation
The Fitness Freaks
FitFlix
LiftLab
BodyWorkouts
FitnessUnleashed
The Fit Feed
SweatXpress
PumpedUpTV
The Fitness Frontier
FitJourney
MuscleTV
Exercise.com can help you in creating and managing your gym YouTube channel by providing tools and resources to enhance your online presence. With features like video hosting, workout library management, and custom branded fitness apps, Exercise.com makes it easier to share high-quality content and engage with your audience effectively.
Read More:
Best Fitness YouTube Channel Name Ideas
Creating a YouTube channel dedicated to fitness is a great opportunity to inspire, educate, and connect with a community passionate about health and wellness. A catchy and memorable channel name is crucial to make a strong first impression and distinguish yourself in the vast digital landscape. To help you find the ideal name that reflects your unique approach and resonates with your audience, here are 50 fitness channel name suggestions.
FitFlair Fusion
MuscleMingle Muse
HeartbeatHub Haven
PeakPerformance Place
WellnessWave World
VitalVibes Vision
TrainTransform Terrain
StaminaSpotlight Studio
RippedRealm Radiance
PulsePower Plaza
OptimalOutlook Oasis
NuanceNest Nexus
MomentumMingle Meadow
LiftoffLounge Lab
KineticKorner Kingdom
JumpstartJunction Junction
IronInspire Insight
HustleHarmony Hub
GrindGroove Grove
FlexFocus Fort
EmpowerEstate Eden
DynamicDrive Domain
CardioCanvas Central
BodyBoost Base
AthleticArc Arcadia
ZenZest Zone
WorkoutWave World
VitalityVenture Vision
UltraUplift Universe
ThriveThrust Terrain
SweatSpotlight Studio
StrengthSphere Space
ReviveRealm Radiance
PulsePioneer Plaza
OptimizeOasis Oasis
NuFit Nexus
MoveMingle Meadow
LiftLife Lounge
KineticKickstart Kingdom
JumpJoy Junction
IgniteInspire Insight
HustleHub Haven
GrindGroove Galaxy
FlexFlow Fort
ElevateEnergy Eden
DynamicDive Domain
CardioCraft Central
BodyBliss Bliss
AthleticAscent Arc
PowerPeak Place
Embarking on your fitness YouTube journey is exhilarating, and a captivating channel name can make a lasting impact. Beyond the name, however, your content's quality and the meaningful interactions you foster with your viewers are paramount in building a dedicated subscriber base. To streamline your fitness endeavors and offer an unparalleled experience, it's beneficial to use a specialized software solution. Exercise.com is the ultimate platform for fitness professionals, providing comprehensive tools to manage your business, from class bookings to hosting exercise videos. As you navigate the dynamic realm of YouTube, let Exercise.com be your ally in excellence. Book a demo today to explore the endless possibilities!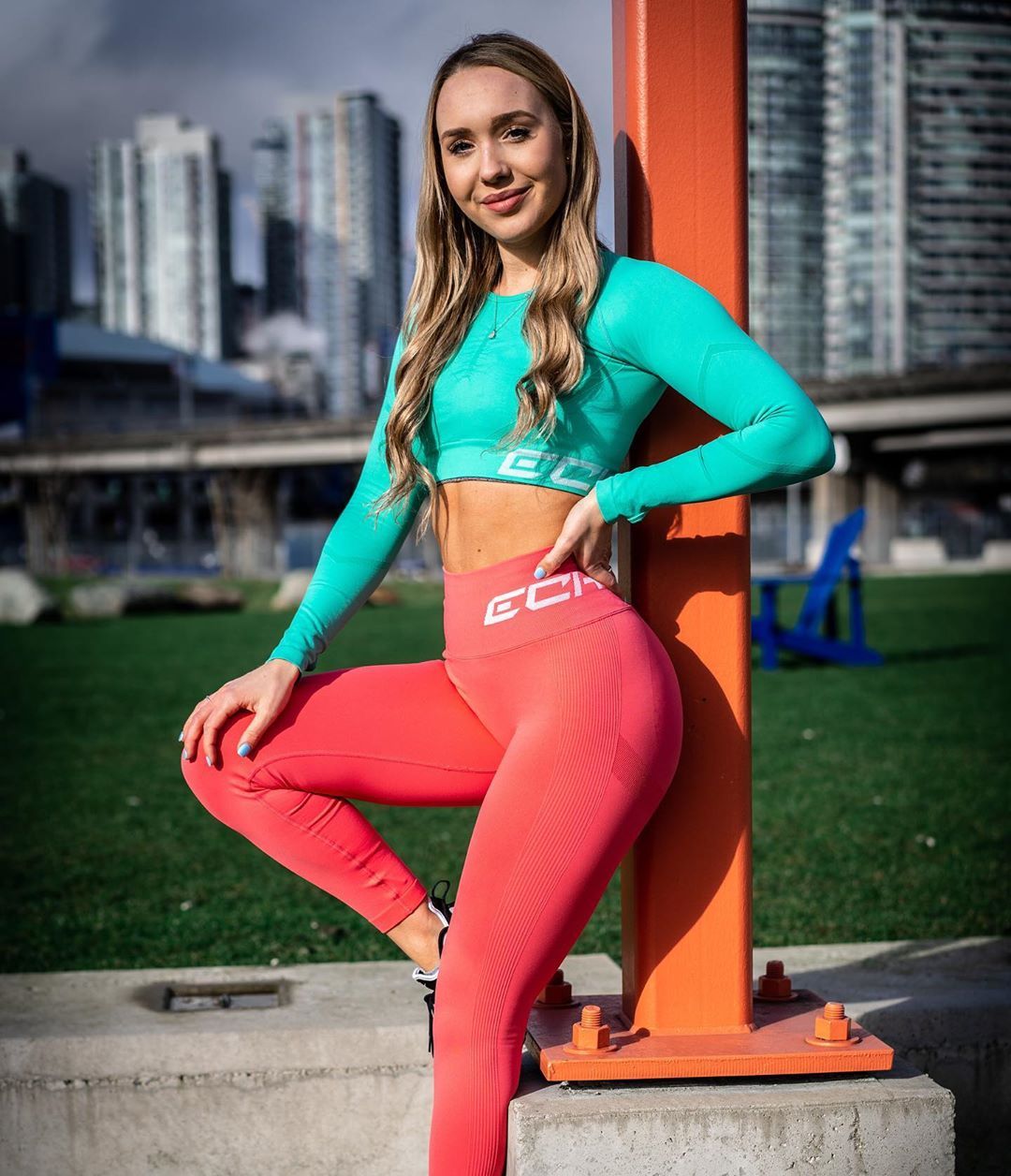 Exercise.com is amazing! Positively surprised by the efficiency at responding and helping out!
Erica Nangle
Owner, Erica Nangle Fitness
CrossFit Gym YouTube Channel Name Ideas
Here are 50 CrossFit gym YouTube channel name ideas:
CrossFit Unleashed
WOD Warriors
CrossFit Chronicles
Sweat & Steel
CrossFit Conquerors
Fit for the WOD
CrossFit Commando
Iron & Intensity
CrossFit Titans
WOD Squad
CrossFit Core Crushers
Beyond the Box
CrossFit Firebreathers
WOD Life
CrossFit Dominators
Barbell Battalion
CrossFit Blitz
WOD Elite
CrossFit Pursuit
The WOD Zone
CrossFit Revolution
WOD Warriors
CrossFit Adrenaline
Iron & Grit
CrossFit Forge
WOD Chasers
CrossFit Invictus
The WOD Vault
CrossFit Ignite
Iron Warriors
CrossFit Legends
WOD Street
CrossFit X-Factor
Barbell Brigade
CrossFit Unstoppable
WOD Masters
CrossFit Dynamo
Iron Athletes
CrossFit Riptide
WOD Domination
CrossFit Catalyst
Barbell Battalion
CrossFit Impact
WOD Warriors
CrossFit Revolt
Iron & Grit
CrossFit Vanguard
WOD Warriors
CrossFit Blitz
Barbell Brigade
Exercise.com can assist you in creating and managing your CrossFit gym YouTube channel. With features like video hosting, workout library management, and custom branded fitness apps, Exercise.com provides the tools you need to share CrossFit-related content, engage with your audience, and build a thriving online community. And, of course, the best CrossFit gym management software to grow and scale your gym. Get a demo now!
Read More: Best CrossFit Gym Management Software
Sports Performance Gym YouTube Channel Name Ideas
Here are 50 sports performance gym YouTube channel name ideas:
Athletic Edge
Performance Power
GameChanger Fitness
Elite Performance Hub
Sports Prodigy
Power Play Performance
The Athlete's Den
Strength Zone Academy
Sport Science Secrets
Champion's Corner
Performance Matrix
Speed & Agility HQ
Fit for Sport
Total Performance Lab
Athletic Arsenal
Sport Strong
Power Athlete Nation
Performance Beast
Peak Performance Academy
Sports Engine
Dynamic Athlete Zone
Elite Sports Lab
Game On Fitness
Pro Performance Hub
Athlete's Blueprint
Sport Science X
The Performance Project
Turbo Athlete
The Sport Lab
Supreme Sports Performance
Athletic Mastery
Peak Performer Pro
Sport Science Central
Speed & Strength Zone
Performance Catalyst
Sport Prodigy Nation
Pro Athlete Training
The Performance Vault
Sports Physique Elite
Athlete's Edge Academy
Game Changer X
Performance Fusion
Elite Sports Science
The Performance Code
Sport Performance X
Dynamic Athlete Academy
Power Play X
The Sports Engine
Athletic Xcellence
Sport Science Elite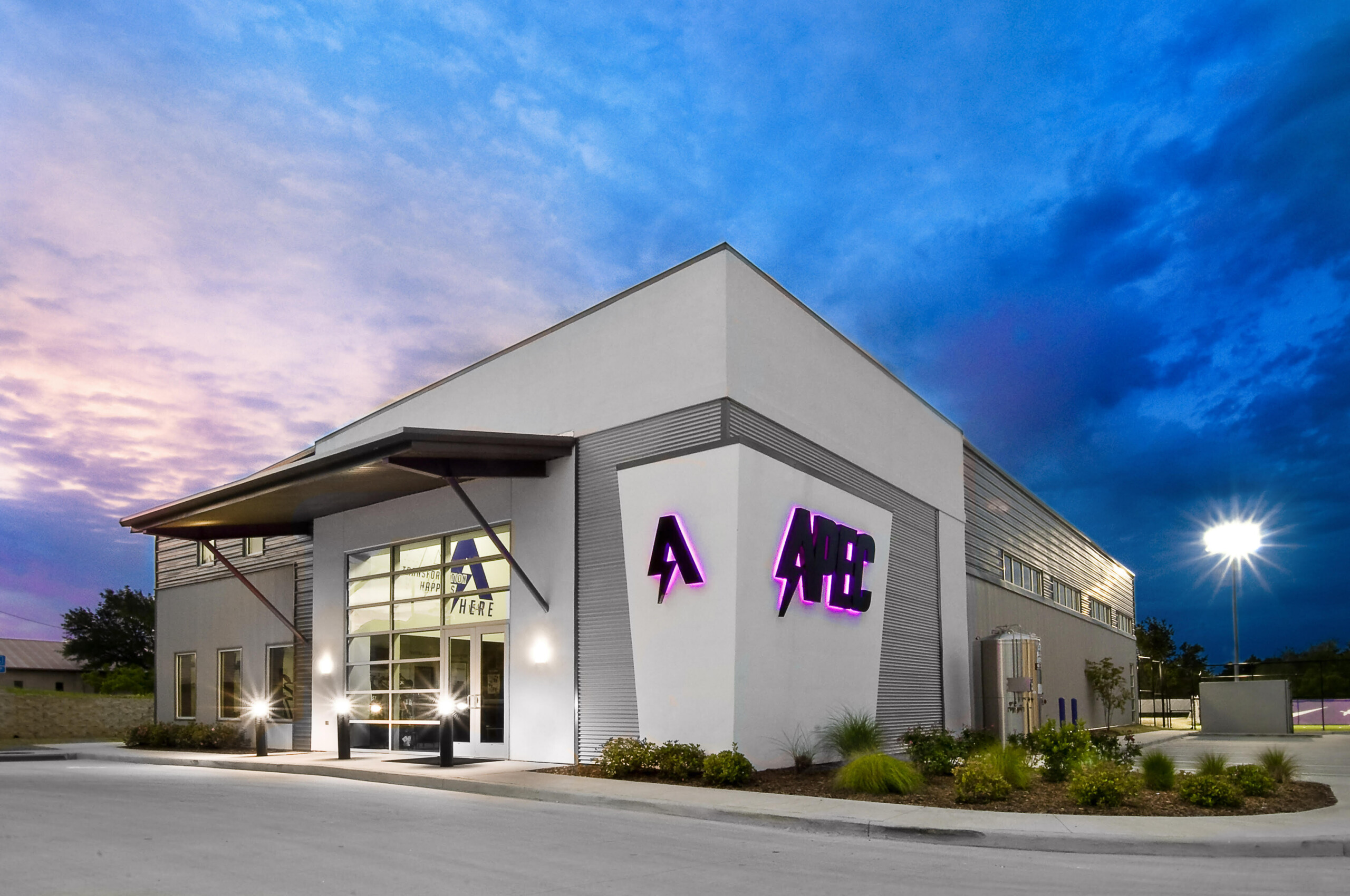 Exercise.com is simply the best. We were using three or four different apps or softwares to do what we can now do all in one with the Exercise.com platform.
Brandon Stroupe
Founder and President, APEC Sports Performance
Boutique Gym YouTube Channel Name Ideas
Here are 50 boutique gym YouTube channel name ideas:
Fit Couture
Studio Sculpt
Boutique Fitness Hub
The Body Boutique
Fit & Fabulous
Fitness Chic
The Classy Workout
Boutique Fitness Xperience
Sculpt Studio
The Wellness Boutique
Fit Femme
Boutique Fitness Society
Elegant Fitness
The Workout Wardrobe
Chic Physique
Boutique Fitness Collective
Studio Serenity
The Boutique Gym Life
Fit & Fierce
The Fitness Boutique Club
Sweating in Style
Boutique Body Studio
Classy Fitness Fusion
The Glam Gym
Fit Fashionistas
Boutique Fitness Tribe
Chic & Fit Studio
The Luxe Workout
Elite Fitness Boutique
Fit Style Studio
The Boutique Wellness Center
Glamourous Fitness
Sculpt & Tone
Classy Sweat Sessions
Boutique Fitness Revolution
The Fit Fashion House
Trendy Workout Studio
The Fitness Chic Club
Fit and Fab Studio
Classy Fitness Boutique
The Boutique Body Club
Stylish Sweat Sessions
Elegant Fitness Studio
The Chic Workout Tribe
Fit & Fab Fitness Hub
Boutique Sculpt Society
Classy Fitness Xperience
The Fitness Fashion House
Glamorous Sweat Sessions
Fit Couture Studio
Powerlifting Gym YouTube Channel Name Ideas
Here are 50 powerlifting gym YouTube channel name ideas:
Powerhouse Lifters
Iron Strong
Lift & Conquer
The Power Pit
Strength Warriors
Powerlift Prodigy
Barbell Battalion
Lift Heavy, Lift Happy
PowerFusion
Strength Chronicles
Powerlifting Nation
The Lift Vault
Heavy Metal Lifters
Raw Power Gym
Iron Domination
Powerlift Revolution
The Strength Co.
Lift Legends
The Power Yard
Strength Surge
Powerlift Empire
The Iron Den
Mighty Lifters
Power Grind
Iron Armada
LiftLab
The Powerlifters' Corner
Maximum Muscle Lifters
Power Slam Gym
Iron Will Lifters
Lift and Thrive
The Power Chamber
Strength and Steel
Powerhouse Performance
Lift Hard, Lift Smart
The Powerlift HQ
Iron Asylum
Powerlift Elite
Lift Strong, Lift Proud
The Powerlift Palace
Raw Strength Gym
Iron Titan
Powerlift Pro
The Strength Sanctuary
Lift Heavy, Live Strong
Power Drive Gym
Iron Fortress
Power Surge Fitness
The Lift Lab
Pure Powerlifters
Bodybuilding YouTube Channel Name Ideas
Venturing into the world of YouTube with a focus on bodybuilding is an excellent way to share insights, showcase progress, and connect with a community of fitness enthusiasts. Your channel name plays a pivotal role in setting the tone and capturing the essence of your content. Here are 50 captivating bodybuilding channel name suggestions to kickstart your YouTube journey with a bang.
BulkBros Base
MuscleMajesty Manor
FlexFreaks Fortress
IronEmpire Insight
GainzGalaxy Galaxy
PumpPalace Place
SteelSquad Studio
LiftLegends Lounge
RippedRealm Radiance
BrawnBrigade Bliss
PeakPhysique Plaza
StrengthSeekers Space
VascularVentures Vault
TitanTales Terrain
SculptSquad Sanctuary
BodybuildBlast Base
AtlasAesthetics Arcadia
MassMasters Mansion
HerculesHub Haven
OlympiaOdyssey Oasis
ProPhysique Plaza
BulkBuddies Base
MuscleMingle Meadow
IronInspire Insight
BeastMode Boulevard
Sculptor's Studio
TitanTransform Territory
Bodybuilder's Basecamp
StrengthSymphony Space
GainsGuardians Grove
LiftLife Lounge
PeakPump Palace
BodyBoss Boulevard
IronIncline Insight
ChiselChamps Channel
PowerhousePioneers Place
BenchpressBrothers Base
SteelSymphony Studio
TitanTales Terrain
BrawnBrigade Boulevard
MuscleMajesty Manor
OlympiaOdyssey Oasis
FlexFrontier Fortress
IronEmpire Estate
BulkBuilder's Base
StrengthSeekers Studio
GainsGalaxy Galaxy
PumpPalace Plaza
LiftLegends Lounge
SteelSquad Sanctuary
Entering the YouTube arena with a bodybuilding focus is an opportunity to inspire and inform a dedicated audience. Your channel name is a fundamental component in building your brand identity. However, beyond the catchy name, consistently delivering quality content and maintaining a meaningful connection with your subscribers will be instrumental to your channel's growth. To enhance your bodybuilding journey, consider leveraging Exercise.com—a superior software solution designed for fitness professionals. Exercise.com empowers you to manage your business with ease, from online booking to hosting exercise videos. Elevate your YouTube endeavors and bodybuilding pursuits with Exercise.com as your trusted partner. Book a demo today to discover the myriad of features tailored for fitness excellence!
Workout YouTube Channel Name Ideas
Creating a YouTube channel centered around workouts can inspire countless individuals to embark on their fitness journeys and embrace healthier lifestyles. An engaging and memorable channel name plays a crucial role in attracting viewers and setting the mood for the content you'll offer. Here are 50 dynamic workout channel name suggestions to energize your YouTube presence.
WorkoutWonders World
FitnessFlare Frontier
SweatSanctuary Space
BoostBuddies Base
ExerciseEssence Estate
PulsePioneers Place
TrainTerrain Tales
MoveMasters Mansion
BurnBlast Boulevard
FitFusion Fortress
CardioKings Kingdom
LiftLadies Lounge
MuscleMingle Meadow
StaminaSeekers Studio
FlexFrontier Fortress
EnergyEmpire Estate
ThriveTribe Terrain
PulsePalace Plaza
StrengthSanctuary Studio
SweatSymphony Space
TrainTransform Territory
PowerhousePioneers Place
VitalityVentures Vault
BoostBros Base
ChallengeChamps Channel
EnduranceEmpire Estate
FlexFlare Frontier
GrindGrove Grounds
HustleHub Haven
IntensityInsight Island
JumpstartJourney Junction
KickstartKings Kingdom
LimitlessLift Lounge
MoveMajesty Manor
NuanceNest Nook
OptimalOdyssey Oasis
PumpPalace Place
QuestQuest Quarters
RippedRealm Radiance
StaminaSanctuary Space
ThrustThrone Theater
UltimateUplift Universe
VigorVault Venue
WorkoutWizards World
XhilarateXone Xanadu
YouthfulYoga Yard
ZenZone Zenith
ActiveArcadia Arena
BurnBrigade Base
CalisthenicsCastle Court
Stepping onto YouTube with a workout-centric channel is a significant step towards influencing and guiding individuals in their fitness pursuits. While an enticing channel name can initially attract subscribers, consistent, informative, and motivational content will sustain and grow your audience. For those considering more in-depth offerings, Exercise.com provides an unparalleled software solution for fitness professionals. From hosting workout videos to online booking capabilities, Exercise.com has got you covered. It's the perfect platform to streamline your fitness business and enrich your subscribers' workout experiences. Get started today and book a demo with Exercise.com to elevate your workout offerings and maximize your YouTube channel's impact.
Gymnastics YouTube Channel Name Ideas
Gymnastics is a captivating sport that combines strength, agility, and artistic flair. Starting a YouTube channel dedicated to gymnastics can offer tutorials, highlight performances, and bring a community together who share a passion for the art. A distinctive channel name can position you uniquely in the digital sphere. Here are 50 innovative gymnastics channel name suggestions to make your content flip above the rest:
GracefulGravity Grove
TumbleTribe Territory
FlexFlair Frontier
BalanceBeam Base
AeroAcrobat Arena
VaultVentures Venue
SpinSquad Space
FlipFlow Forum
GymGlide Galaxy
TwistTurn Tales
ElegantElevation Estate
LeapLounge Land
CartwheelCastle Court
BalanceBuddies Boulevard
SpringboardSanctuary Studio
RollRealm Radiance
GymJourney Junction
PowerPivot Place
SpiralSpotlight Space
GraceGym Grounds
TumbleTwist Tower
PerfectPirouette Palace
FlightFusion Fortress
DynamicDismount Domain
BarBalance Base
FloorRoutine Frontier
HandspringHaven Hub
ArtisticAcrobat Abbey
SaltoSanctuary Suite
SpinSanctum Space
VaultVault Venue
BalanceBounce Base
GymGlow Galaxy
PerfectPoint Place
RhythmicRadiance Realm
DynamicDance Domain
SwingSquad Studio
BeamBalance Boulevard
GracefulGrip Grove
TumbleTech Tower
AirborneArtistry Arena
FlexFlight Forum
PivotPalace Plaza
RotationRadiance Room
SpiralSanctum Suite
FlowingForm Frontier
ArtisticAir Avenue
DynamicDisplace Domain
GravityGrace Gallery
BalanceBar Boulevard
Launching a gymnastics-focused YouTube channel can inspire budding gymnasts, provide valuable insights, and spotlight the beauty of the sport. While a catchy channel name can spark initial interest, delivering consistent, high-quality content is key to retaining and growing your subscriber base. For fitness professionals wanting to expand their online offerings, Exercise.com is the ideal software solution. It empowers you to manage your business, host gymnastics tutorials, and connect with a global audience in a seamlessly integrated environment. To learn more about how Exercise.com can amplify your digital impact, book a demo and prepare to elevate your gymnastics content to new heights.
Dance Fitness YouTube Channel Name Ideas
Dance fitness has taken the world by storm as a fun and energetic way to stay in shape. It blends the artistry of dance with the cardiovascular benefits of aerobic exercise, offering a dynamic workout experience. If you're looking to launch a YouTube channel that captures the vibrancy and rhythm of dance fitness, a catchy channel name is essential. Here are 50 groovy dance fitness channel name suggestions to get you moving:
DanceDynasty Delight
CardioChoreo Crew
RhythmRush Realm
BeatBounce Base
GrooveGlow Galaxy
PulsePivot Place
MoveMingle Mix
EnergyElevation Empire
DanceDive Domain
TempoTwirl Tower
FitFlow Fusion
RhythmRadiance Room
GrooveGym Grove
StepSync Studio
CardioCadence Castle
BeatBlast Boulevard
RaveRhythm Radiance
SwingSweat Space
TempoTorch Tower
VibeVitality Venue
PulsePirouette Palace
DanceDash Domain
FlexFlow Forum
GrooveGlide Galaxy
BeatBurn Base
RhythmRealm Radiance
SweatSync Studio
VerveVibe Venue
TempoTurn Territory
EnergyElevate Empire
MoveMelt Mix
DanceDrift Domain
BeatBurst Boulevard
GrooveGrit Grove
TempoTorch Tower
PulsePump Place
RaveRush Realm
FlexFusion Forum
BeatBreak Base
VibeVital Vault
GrooveGrace Gallery
DanceDynamo Domain
CardioCraze Castle
RhythmRevolve Room
BeatBlast Base
TempoTide Territory
MoveMajesty Mix
PulsePulse Palace
VerveVibe Venue
DanceDelight Domain
Starting a dance fitness YouTube channel is an exciting way to share your passion for movement and well-being. A memorable channel name can entice viewers to click, but delivering energetic and engaging content will keep them coming back for more. For those looking to elevate their dance fitness endeavors and provide additional value to their subscribers, Exercise.com offers a holistic solution. From hosting dance tutorials to online class bookings, the platform enables fitness professionals to run their entire business seamlessly. Curious about how Exercise.com can enhance your online presence? Book a demo and discover how you can step up your dance fitness game.
Funny Gym YouTube Channel Name Ideas
Here are 50 funny gym YouTube channel name ideas:
The Flexy Bunch
Gymantics
FitFoolery
Sweat Silliness
The Comedy Gym
Laugh & Lift
Gym Jesters
Fit Funnies
The Gym Giggles
Exercise Eccentrics
Comic Core
Fitness Funnymen
Laughing Lifters
Gym Hilarity
Absurd Fitness
The Chuckle Club
Comedy Crunch
Laughing with Weights
Gym Guffaws
Fitness Folly
The Jokester's Gym
Workout Whimsy
Hilarious Health
Gym Jokes Galore
Fit Laughs
The Comic Circuit
Wacky Workouts
Laughing Leverage
Fitness Folly
The Funny Flexers
Gym Gags
Chuckles & Chiseled Abs
Hysterical Health
The Jovial Gym
Fit Fiasco
Gym Grins
Silly Sweat Sessions
The Workout Wits
Laugh Lift Lounge
Absurd Athletics
Comic Cardio
The Funny Fitness Crew
Giggles & Gains
Quirky Quads
The Hilarious HIIT
Funny Flex Appeal
Laughable Lifting
The Comic Core Crew
Fit Funnymakers
Belly Laughs & Bicep Curls
Cute Gym YouTube Channel Name Ideas
Here are 50 cute gym YouTube channel name ideas:
FitPaw
GymBuddies
Little Gymmers
Sweet Sweat Squad
Gymtastic Cuties
Adorable Fit Fam
Tiny Trainer Tribe
Happy Hearts Fitness
Cute Muscle Crew
Mini Gym Heroes
Sweet Strength Studio
Little Lifters Club
Tiny Tots Workout
Gym Champs
Cute & Fit
Playful Powerhouse
Happy Hoppers Fitness
Gym Cuddles
Little Beast Mode
Cutie Pie Cardio
Gym Bunny Buds
Sweaty Smiles
Lovable Lifters
Playful Pumps
Fit and Fab Kids
Sweetie Squad
Gymnastics Giggles
Adorable Athletes
Smiley Sweat Sessions
Cute and Strong
Mini Muscle Crew
Fun Fitness Friends
Gym Tots
Lovely Lifters
Little Dynamo Fitness
Playful Plankers
Cheerful Cardio Crew
Smiling Squatters
Tiny Trainers
Happy Hoppers
Cutie Pie Crunch
Fitness Funshine
Adorable Abs
Sweet and Strong
Gym Stars
Happy Health Club
Cute Cardio Kids
Smiley Squats
Little Lunge Squad
Darling Dynamo Gym
Health and Wellness Gym YouTube Channel Name Ideas
Here are 50 health and wellness gym YouTube channel name ideas:
Wellness Warriors
Mindful Movement
Health Hub
Fit Living
The Wellness Zone
Holistic Fitness
Balanced Bodies
Thrive and Revive
Wellness Wave
Whole Health Workout
Mind-Body Fitness
Vibrant Vitality
Wellness Junction
Optimal Living
Wellness Warriors
Body and Soul Fitness
Mindful Movement
Holistic Health Hub
Radiant Wellness
Thrive and Revive
Harmony Fitness
Mindful Muscles
Vitality Vault
Total Wellbeing
Wellness Wonderland
Wholesome Workouts
Balanced Living
Serene Strength
Wellness Revival
Harmonious Health
Mindful Movement
Radiant Wellness
Holistic Fitness Hub
Vibrant Vitality
Thriving Tribe
Wellness Whispers
Body and Soul Strength
Balanced Bliss
Mindful Motion
Wholesome Wellness
Wellness Fusion
Serene Strength
Total Harmony
Vitality Vortex
Radiant Living
Mindful Muscle
Holistic Health Haven
Thrive Tribe
Harmony Haven
Wellness Journey
Yoga Gym YouTube Channel Name Ideas
Embarking on a journey to share your passion for yoga with the world through YouTube? It's crucial to select a channel name that not only embodies your brand's spirit but also stands out in the vast ocean of content. A catchy, memorable name can make all the difference in attracting viewers and creating a loyal following. To get your creative juices flowing, we've compiled a list of 50 yoga gym YouTube channel name suggestions.
ZenStretch Sanctuary
YogaBliss Beats
UrbanMats Vibe
TranquilPose Studio
SunSalute Central
SereneFlow Network
MindfulMat Moves
Ethereal Asanas
ChakraCalm Channel
InnerPeace Playhouse
VitalVinyasa Visions
SoulfulStretch Studio
RhythmicRise Yoga
PurePose Paradise
MysticMat Maneuvers
LuminaYoga Lounge
KarmicKurves TV
Infinity Asana Inspirations
HarmonicHatha Hub
GracefulGravity Gym
EthosElevate Yoga
DivineDrishti Den
CelestialStretch Central
BlissfulBalance Base
AsanaAura Artistry
YogaZeal Zone
WhisperingWillows Way
VibraVinyasa Ventures
UniversalUnion Uplift
TheYoga Tapestry
SunKissed Serenity Studio
RadiantRise Realm
PosePerfection Place
OmInspire Oasis
NirvanaNamaste Network
MysticMeadows Motion
LuminousLunge Lounge
KriyaKaleidoscope Kingdom
JewelChakra Journey
InfinityInhale Insight
HeavenlyHarmony Hub
GroundedGrace Gym
FlowFusion Fort
EtherealElevate Essence
DharmaDreamscape Domain
CosmicCalm Corner
BlissfulBreath Base
AsanaAwe Arcadia
AlignAndAscend Abode
ZenithYoga Yard
When starting your yoga YouTube journey, remember that while the name might get people through the door, your content will keep them coming back. To help you manage classes, track progress, and interact with followers seamlessly, consider implementing a robust software solution. Exercise.com offers a fantastic platform specifically tailored for fitness professionals. It allows you to run your entire business, from online booking to selling yoga routines, all through a custom-branded fitness app. So, as you take a leap into the world of YouTube, let Exercise.com be your trusted companion on this journey. Book a demo to find out more!
Read More: Best Yoga Gym Software
Pilates Studio YouTube Channel Name Ideas
Launching a Pilates YouTube channel is a fantastic way to share your expertise and passion with a wider audience. The channel name plays a significant role in attracting viewers and establishing your brand identity in the digital realm. An innovative and distinctive name can resonate with your target audience and help you carve out a niche in the YouTube community. To assist you in this creative endeavor, we've put together a list of 50 Pilates studio YouTube channel name suggestions.
PurePilates Pulse
FlexFlow Fusion
CoreCrafted Channel
BalanceBreathe Base
AlignArtistry Arc
SculptedSerenity Studio
PosturePerfect Place
MatMastery Moves
LuminaLift Lounge
GracefulGravitate Gym
FormFocus Fort
EtherealElongate Essence
DynamicDrishti Domain
CoreCurves Central
BlissBalance Base
PilatesPrism Place
MindfulMotion Muse
LeanLift Lab
KineticKurves Kingdom
InfinityIncline Insight
HarmonyHub Haven
GravityGrace Grove
FlexibilityFortress Fort
EssenceElevate Eden
DepthDive Den
CoreCanvas Channel
BodyBalance Base
ArtfulAlign Arcadia
PilatesPulse Paradise
MotionMuse Meadow
LitheLounge Lab
InnerStretch Insights
GraceGroove Grove
FormFlow Fort
EssenceElongate Eden
DepthDrishti Den
CoreCrafted Central
BodyBliss Base
ArtfulAscent Arc
PilatesPeak Place
MotionMingle Muse
LitheLift Lounge
GracefulGrounding Grove
FlexFlow Fort
ElevateElegance Eden
DepthDive Domain
CoreCanvas Central
BodyBalance Bliss
ArtfulAlign Arcadia
ZenithPilates Yard
Starting your Pilates YouTube journey is exciting, and the right channel name can create a memorable first impression. But it's your content and interactions with your community that will foster loyal subscribers. To optimize your studio operations and seamlessly engage with your audience, it's worthwhile to consider a professional software solution. Exercise.com provides an exceptional platform tailored for fitness professionals, enabling you to manage every aspect of your business, from scheduling classes to hosting exercise videos. As you dive into YouTube's dynamic world, let Exercise.com guide and support you. Book a demo today to learn more!
Read More: Best Pilates Gym Software
ence and represents your unique style and content. Good luck with your fitness journey on YouTube!
Sculpting Your Success: 50+ Gym YouTube Channel Name Ideas for Fitness Content Creators
The Importance of a Good YouTube Channel Name
A good YouTube channel name is crucial for the success of any content creator, especially in the highly competitive fitness industry. A channel's name serves as its identity and can influence a viewer's decision to click on a video or subscribe to a channel.
A memorable and catchy name can help attract and retain viewers, while a boring or confusing name can turn them away. In addition to being memorable and catchy, a good gym YouTube channel name should also be relevant to the content being produced.
It should give potential viewers an idea of what they can expect from the videos and help establish the channel's niche within the fitness industry. For example, if your content focuses on bodybuilding, you may want to include words like "muscle" or "pump" in your channel name.
The Popularity of Fitness on YouTube
The fitness industry has exploded in popularity over recent years, with more people than ever before interested in leading healthy lifestyles and achieving their fitness goals. As a result, there has been an influx of fitness-related content on YouTube.
According to recent statistics, searches related to "fitness" have increased by 42% since 2015, with over 500 million hours of fitness-related videos watched on YouTube each year. One reason for this surge in popularity is that YouTube provides easy access to high-quality fitness information that was previously only available through expensive trainers or specialized classes.
Channels dedicated to workouts, nutrition advice, and motivational speeches offer viewers guidance as well as inspiration throughout their own personal journeys. Additionally, social media platforms such as Instagram have allowed many popular influencers within the fitness community to branch out into other forms of media such as podcasts or vlogs – furthering their reach beyond just Instagram posts – thus increasing their audiences even more while cementing their reputation along the way.
Closing Remarks
A good YouTube channel name is not only crucial for success in the fitness industry, but also a fundamental part of building a brand and establishing an identity on the platform. The popularity of fitness content on YouTube makes it an ideal platform for sharing information and reaching a global audience. As more and more people become interested in leading healthy lifestyles, the demand for high-quality fitness content will only continue to grow, making it an exciting time to be involved in this industry.
High-Level Ideas for Gym YouTube Channel Names
When creating a YouTube channel, the name is one of the most important factors to consider. Your channel name should be catchy, memorable, and reflective of your brand and message. If you're starting a gym-focused YouTube channel, there are several high-level ideas for names that could work well.
Fit Minds and Bodies
One possible name for a gym-focused YouTube channel is "Fit Minds and Bodies." This name suggests that the content on the channel will not only be focused on physical fitness but will also include information on mental health and wellbeing. Content could include interviews with experts in psychology or discussions on mindfulness practices that can help improve overall wellness. This type of content can attract viewers who are looking for more than just physical workout routines – they want to learn about fitness from a holistic perspective.
Muscle Mastery
Another potential name for a gym-focused YouTube channel is "Muscle Mastery." This name suggests that the focus of the content will be on building muscle mass through proper training techniques and nutrition. Viewers who are interested in bodybuilding or gaining strength may be drawn to this type of content. The channel could feature videos showcasing different exercises that target specific muscle groups or interviews with athletes who have mastered their craft.
Fitness Frenzy
For those looking for a fun and energetic name, "Fitness Frenzy" could be an option. This name suggests that the content on the channel will provide viewers with exciting workout routines and challenges.
Videos could include high-intensity interval training (HIIT) workouts or dance-based fitness classes like Zumba or hip-hop aerobics. This type of content can attract individuals who are looking for an exciting way to get in shape while having fun at the same time.
Iron Warriors
"Iron Warriors" is a name that suggests serious dedication to fitness. This name would be fitting for a channel focused on weightlifting, powerlifting, or other types of strength training.
Content could include detailed breakdowns of specific lifts and exercises or interviews with athletes who have overcome challenges to reach their goals in the gym. This type of content can attract viewers who are passionate about lifting weights and pushing themselves to their limits.
Overall, when choosing a high-level name for your gym-focused YouTube channel, it's important to consider your target audience and what type of content you plan to produce. A catchy and memorable name that reflects this can help attract new viewers and build a loyal following over time.
Read More: Personal Trainer YouTube Ideas
Yoga and Pilates-focused channels:
ZenFit TV
For those interested in yoga and Pilates, ZenFit TV is a promising name. Zen represents the calm aspect of these practices and Fit perfectly aligns with the fitness aspect of these exercises. The name fits well for those channels that focus on flexibility, agility, balance, and mindfulness.
The Pilates Prodigy
Pilates is becoming increasingly popular among people who want to improve their core muscles, strength and flexibility. The Pilates Prodigy can represent a channel where viewers will learn new techniques while mastering the basics as a beginner or getting more advanced training as an experienced practitioner.
Yoga with Purpose
Yoga with Purpose sounds like a channel that's dedicated to achieving goals through yoga practice, whether it's relaxation for stress relief or muscle toning exercises for weight loss. It could also be geared towards individuals looking to improve their mental health through breath work or meditation techniques.
Bodybuilding-focused channels:
Muscle Madness
Muscle Madness conveys an attitude of intense dedication to building muscle mass and increasing overall strength for bodybuilders. With the right content strategy such as workout routines, nutrition plans, supplement recommendations and athlete interviews this type of channel can attract millions of subscribers in no time.
The Pumped Up Project
The Pumped Up Project is an excellent name for a content creator who wants to share his/her journey from being average to becoming a muscle-building powerhouse. This type of channel could provide viewers with inspiration by showcasing regular people achieving extraordinary results through hard work in the gym.
Iron Empire
An Iron Empire embodies strength both physically and mentally which is why it suits perfectly well with bodybuilding enthusiasts who are looking to take their training and physique to the next level. A channel with this name could provide subscribers with tips and tricks on how to build a powerful mindset that can lead to physical greatness.
CrossFit-focused channels:
CrossFit Chronicles
CrossFit is a sport that tests your endurance, strength, and technique. Crossfit Chronicles is an ideal name for a channel that wants to highlight the achievements of professional athletes or show how CrossFit can change lives by showcasing real people who have embraced it as their main form of exercise.
The WOD Warrior
WOD stands for "Workout of the Day," which is an essential part of CrossFit culture, with The WOD Warrior as the channel name; This would be perfect for someone who wants to dive headfirst into CrossFit and showcase tips and strategies on how to tackle difficult workouts while also sharing personal transformation stories.
Crossfit Crusaders
CrossFit Crusaders is what you call individuals dedicated to pushing their limits in the gym while uplifting others along the way. A channel with this name could feature inspirational stories from various communities such as military personnel or first responders who get fit together through CrossFit.
It's all about motivation, camaraderie, and relentless pursuit of greatness. Choosing a niche subtopic for your gym YouTube Channel Name can help attract specific audiences that are looking for specific training protocols or techniques.
Whether it's yoga, Pilates, bodybuilding or CrossFit – each subtopic has its unique style which should reflect in its name. There are many possibilities when it comes to naming your fitness-focused channel; all you need is creativity and passion!
Hidden Meanings Behind Popular Gym Terms
When it comes to gym-focused YouTube channel names, incorporating popular gym terms can add a level of familiarity and relatability for viewers. However, some gym terms also have hidden meanings that can be used to create a clever and catchy channel name.
For example, "Swole Patrol" is slang for being muscular and having well-defined muscles, making it an ideal term for a bodybuilding or strength training channel. Meanwhile, "Flex Appeal" is a play on words with "flex," meaning to show off one's muscles, and "appeal," which implies attractiveness.
This term can be used for channels focused on fitness modeling or body positivity. Another popular gym term with hidden meaning is "Gainsville." This term refers to the concept of gaining muscle mass or building strength in the gym.
The wordplay with Gainesville, Florida, adds an element of geographical specificity that can make the name more memorable and unique. This term could work well as a name for channels focused on muscle gain or strength training programs.
Puns and Wordplay on Gym-Related Terms
Puns and wordplay are another excellent way to create clever and memorable YouTube channel names related to fitness. One example is "Lift Off with Lila," which uses wordplay with the name Lila sounding like "lifting." This would work great as a channel name focused on weightlifting techniques or strength training activities.
Another punny option is "Sweat Equity." The phrase plays off the familiar business term of sweat equity but shifts focus towards hard work put into exercise routines instead of business assets. It's another creative option that could work well for channels focused on high-intensity workouts.
There's "Burn Baby Burn," which plays off the disco hit song but shifts its meaning towards burning calories during exercise routines. This name would fit well with channels focused on cardio or endurance activities.
The Importance of a Creative and Memorable Channel Name
In the crowded fitness industry, it's crucial to have a unique and creative YouTube channel name that stands out from the rest. A good name can help with brand recognition, making it easier for viewers to find and remember your channel.
Additionally, a memorable name can translate into more views and subscribers, leading to an increase in revenue potential. It's essential to consider your target audience when creating a channel name.
For example, if you're targeting beginners, you may want to keep the name simple and straightforward. However, if you're targeting experienced gym-goers or fitness enthusiasts, you may want to get more creative with puns and wordplay.
Creating a catchy and memorable YouTube channel name is essential for success in the competitive world of fitness content creation. By incorporating hidden meanings behind popular gym terms or using puns and wordplay related to fitness concepts creatively, creators can create names that resonate with their target audiences while standing out from competitors in their niche.
Get Started Choosing Your Gym's YouTube Channel Name
Whether you are an individual looking to share your fitness journey or a business looking to promote your gym, having a well-crafted YouTube channel name can make all the difference in attracting and retaining viewers. A great name can help define your brand and set you apart from the competition. In this article, we have explored high-level ideas, niche subtopics, and rarely known small details to help inspire creativity in naming a gym-focused YouTube channel.
The Importance of a Good YouTube Channel Name in the Fitness Industry
The fitness industry is saturated with content creators on YouTube, making it challenging to stand out among others. A good channel name can be the difference between someone scrolling right past your content or clicking on it to see what you have to offer. The name should be easy to remember and capture the essence of what your content is about.
It should be unique enough that audiences can easily recognize it when they see it. When creating a YouTube channel for your gym or fitness journey, keep in mind that branding is essential.
Having consistent branding across all platforms helps create recognition for your brand and distinguishes you from others. Your brand will become synonymous with quality content if executed correctly.
Inspiring Creativity
We've discussed high-level ideas such as "Muscle Mastery" and "Fitness Frenzy." These are names that could work for anyone looking to start a general fitness-focused channel. We've also looked at niche subtopics such as yoga and Pilates-focused channels like "ZenFit TV" and bodybuilding-focused channels like "Muscle Madness." These subtopics allow you to get more specific with your branding while still appealing to broader audiences.
We explored rarely known small details that could inspire creative names such as hidden meanings behind popular gym terms like "Swole Patrol" and "Flex Appeal," and puns/wordplay like "Lift Off with Lila" and "Burn Baby Burn." These small details could be the unique selling point that sets you apart from other channels. A well-crafted YouTube channel name is critical in the fitness industry.
The name should capture the essence of what your content is about, be easy to remember, and be unique enough to stand out among others. With high-level ideas, niche subtopics, and rarely known small details explored, we hope this article has inspired creativity in naming your gym-focused YouTube channel.
Remember to keep gym branding consistent across all platforms as it will help create recognition for your brand. Good luck!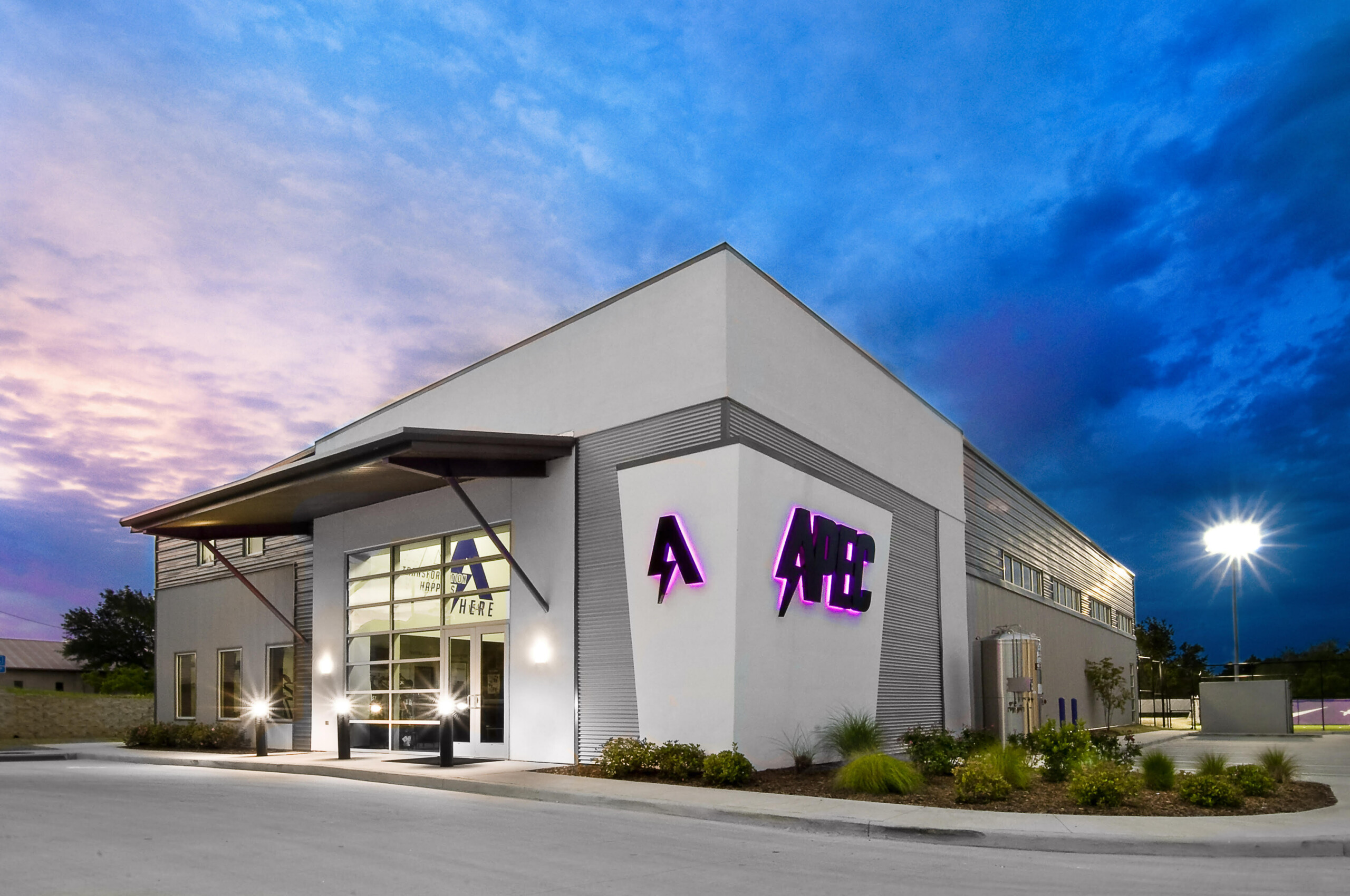 Exercise.com is simply the best. We were using three or four different apps or softwares to do what we can now do all in one with the Exercise.com platform.
Brandon Stroupe
Founder and President, APEC Sports Performance
Want to learn more?