How much does it cost to start an online fitness coaching business?
The cost to start an online fitness coaching business is less than $1,000. You need a technology solution like Exercise.com to deliver workout plans, run online workout groups, sell online training subscriptions, etc. but most of what you can do will involve your own elbow grease at first. Yes, you should ideally get certified, but technically you can sell online fitness without being certified.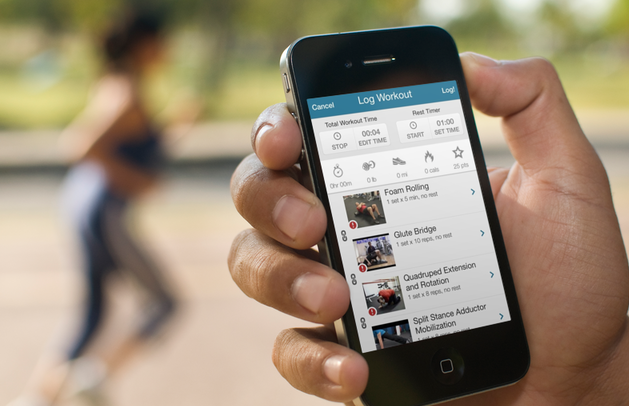 "My custom-branded apps have made my life easier and helped streamline my online training, which in turn has transformed into a pretty awesome additional revenue stream for me and my family."
Tony Gentilcore
Founder, Core Online
Are you thinking about starting an online fitness coaching business but don't know where to start? One of the major considerations is the cost involved. In this article, we will break down the necessary expenses and give you an estimate of how much it may cost to launch your fitness business online.
And then whether you need the best gym management software, the best personal training software, or the best fitness software for influencers, we've got you covered.
Want to see if you are a fit? Get a demo now!
Read More:
Understanding the Basics of an Online Fitness Coaching Business
Fitness coaching has been around for a long time, but with the rise of technology, the industry has seen a significant shift towards online coaching. Online fitness coaching has become increasingly popular due to the convenience it offers both coaches and clients. Read on to learn one of the many ways to grow a fitness business online.
What is an online fitness coaching business?
An online fitness coaching business involves providing fitness coaching services remotely using digital platforms such as websites, mobile applications, and social media. It allows coaches to communicate with clients, track progress, and provide feedback on workout and nutrition plans virtually. This means that clients can receive personalized coaching from the comfort of their own homes, without having to go to a physical gym or meet with a coach in person.
Online fitness coaching businesses can offer a range of services, including personalized workout plans, nutrition coaching, and even mental health support. These businesses can cater to a variety of clients, from those who are just starting their fitness journey to experienced athletes looking to improve their performance.
Read More: High Ticket Fitness Coaching
Benefits of starting an online fitness coaching business
Starting an online fitness coaching business has several benefits. One of the biggest advantages is having a flexible schedule. Coaches can work with clients from all over the world, which means they can set their own hours and work from anywhere. This allows coaches to have a better work-life balance and can also lead to increased productivity.
Another benefit of starting an online fitness coaching business is the ability to scale the business at a lower cost compared to a brick-and-mortar gym. With an online business, coaches can reach a larger audience without having to invest in a physical space or equipment. This can result in higher fitness business profit margins and more opportunities for growth.
Additionally, online fitness coaching businesses can offer more personalized coaching to clients. With the use of digital platforms, coaches can track clients' progress and provide feedback in real-time. This allows coaches to adjust workout and nutrition plans based on the client's progress, making the coaching experience more tailored and effective.
In conclusion, starting an online fitness coaching business can be a lucrative and rewarding career choice for fitness professionals. With the ability to work from anywhere, a flexible schedule, and the potential for high profit margins, it's no wonder that more and more coaches are turning to online coaching as a way to grow their businesses.
Read More: How to Start a Fitness Business
Initial Startup Costs
Starting a new business can be an exciting and rewarding experience, but it also comes with its fair share of challenges. One of the biggest challenges is determining the initial startup costs. In this article, we will discuss the different costs associated with starting a fitness business and how you can plan for them.
Business registration and legal fees
Registering your fitness business is the first step in establishing your brand. This process involves obtaining a tax ID, necessary licenses, and permits. You may also need to incorporate your business, which requires additional legal fees. These costs can vary depending on your location and the type of business you're starting.
It's essential to comply with all legal requirements to avoid any legal issues that could arise in the future. Hiring a lawyer or accountant to help you navigate the legal process can be beneficial.
Website development and hosting
In today's digital age, having a website is crucial for any business. Your website is the first impression potential clients will have of your brand. It's essential to make it visually appealing, user-friendly, and easy to navigate. If you're not tech-savvy, you may need to hire a web developer to create your website.
Web hosting is another cost to consider. You need to ensure your website is available online 24/7. There are many web hosting options available, ranging from free to paid services. It's important to choose a reliable hosting service to avoid any downtime or technical issues.
Fitness certification and training
As a fitness professional, it's crucial to have proper credentials and certification. Clients need to trust and feel confident in your qualifications. Obtaining a certification can be costly, including classes, exams, and renewal fees.
However, investing in your education and training can pay off in the long run. It can help you stand out in a crowded market and attract more clients.
Equipment and software investments
Depending on the type of fitness services you offer, you may need to invest in equipment. Basic equipment such as workout mats, resistance bands, and dumbbells can be costly. You may also need to rent or buy space to provide your services.
Software investments may include incorporating payment platforms such as PayPal and accounting software. These tools can help you manage your finances and streamline your business operations.
Overall, starting a fitness business requires careful planning and budgeting. By understanding the initial startup costs, you can prepare for the expenses and avoid any surprises along the way. Remember to invest in your education and training, create a visually appealing website, and comply with all legal requirements to establish a successful fitness business.
Marketing and Advertising Expenses
Marketing and advertising expenses are an essential part of any business, and the fitness industry is no exception. With so many fitness coaches and personal trainers out there, it can be challenging to stand out from the crowd and attract new clients. Here are some effective ways to invest your marketing budget and promote your fitness coaching business.
Social media marketing
Social media platforms such as Facebook, Instagram, and Twitter are great platforms to attract potential clients. However, simply having a social media presence is not enough. You need to create engaging and informative content that resonates with your target audience. This can include workout tips, healthy recipes, motivational quotes, and success stories from your clients. You may also need to create paid ads or sponsor posts to target a specific audience and increase your visibility.
Read More:
Content creation and blogging
Creating and sharing valuable content should be part of your marketing strategy. Regular blog posts or video content will attract visitors to your website and establish you as a thought leader in your niche. You can share your knowledge and expertise on various topics related to fitness, such as nutrition, exercise, and mental health. This will not only help you attract new clients but also build trust and loyalty with your existing ones.
Moreover, blogging can also improve your website's search engine ranking, making it easier for potential clients to find you online. You can use tools like Google Analytics to track your website's performance and identify which topics or keywords are driving the most traffic.
Read More:
Paid advertising and promotions
It may be necessary to invest in paid advertising to reach a larger audience. This may include pay-per-click (PPC) ads such as Google AdWords or paid promotions on social media platforms such as Facebook. However, it's essential to target your ads effectively to avoid wasting your budget on irrelevant clicks.
You can also offer promotions or discounts to attract new clients and encourage them to try your services. For example, you can offer a free consultation or a discounted package for first-time clients. This can be an effective way to convert potential clients into paying ones and build a loyal customer base.
Networking and collaboration opportunities
Networking with other fitness coaches or social media influencers can attract more clients and increase your brand awareness. Collaboration opportunities can include guest blogging or joint promotional activities. For example, you can collaborate with a nutritionist to create a healthy meal plan or team up with a yoga instructor to offer a wellness retreat.
Attending fitness conferences or events can also be an excellent way to meet new people and learn about the latest trends and innovations in the industry. You can also participate in local charity events or sponsor a sports team to show your support for the community and gain exposure for your business.
In conclusion, investing in marketing and advertising is crucial for the success of your fitness coaching business. By using a combination of social media marketing, content creation, paid advertising, and networking opportunities, you can attract new clients, build your brand, and establish yourself as a leader in the industry.
Ongoing Operational Costs
Starting an online fitness coaching business comes with several operational costs that you need to consider. These costs are essential for the smooth running of your business and to ensure that you provide the best services to your clients. Some of the ongoing operational costs that you need to factor in include:
Subscription-based software and tools
To run your online fitness coaching business, you will need to use several software and tools. These tools are essential for managing your business and providing quality services to your clients. Some of the tools that you will need include:
Scheduling software: This tool will help you schedule your coaching sessions with clients. It will ensure that you don't double book and that you have enough time to prepare for each session.
Email marketing platforms: Email marketing is an effective way to keep in touch with your clients and promote your services. You will need an email marketing platform to create and send newsletters, promotions, and other marketing materials.
Client management systems: You'll need a system to manage your clients' information, including their contact details, training programs, progress reports, and payment information. This system will help you provide personalized services to your clients and keep track of their progress.
Continuing education and professional development
The fitness industry is constantly evolving, and to stay ahead of the competition, you need to keep up-to-date with the latest trends and techniques. Ongoing training and professional development are essential to ensure that you provide quality services to your clients. Some of the ways you can continue your education and professional development include:
Courses and learning materials: You can invest in courses, books, and other learning materials to improve your skills and knowledge in the fitness industry.
Conferences and workshops: Attending conferences and workshops is an excellent way to network with other professionals in the industry and learn from experts.
Mentorship and coaching: You can seek mentorship and coaching from experienced fitness coaches to gain insights and learn from their experiences.
Insurance and liability coverage
Insurance coverage is critical in any business, and fitness coaching is no exception. Accidents and injuries can occur during training sessions, and liability insurance can protect you from potential lawsuits. Your state board may also require specific insurance coverage and policies. Some of the insurance policies that you may need to consider include:
General liability insurance: This insurance policy can cover any accidents or injuries that may occur during your coaching sessions.
Professional liability insurance: This insurance policy can protect you from any claims of negligence or malpractice.
Property insurance: This insurance policy can protect your business property, including your equipment and office space, from damage or theft.
Read More: Personal Trainer Insurance
Taxes and financial management
Proper financial management is essential for the success of any business. As an online fitness coach, you need to keep track of your business finances and comply with tax regulations. Some of the ways you can manage your finances include:
Hiring an accountant or bookkeeper: An accountant or bookkeeper can help you manage your finances, prepare financial statements, and ensure that you comply with tax regulations.
Using accounting software: Accounting software can help you keep track of your income and expenses and generate financial reports.
Setting a budget: Setting a budget can help you manage your expenses and ensure that you have enough funds to cover your operational costs.
By factoring in these ongoing operational costs, you can ensure that your online fitness coaching business runs smoothly and that you provide quality services to your clients.
Final Thoughts
Starting an online fitness coaching business requires dedication, hard work, and financial investment. It's crucial to plan and budget accordingly to ensure your business is not only up and running but remains competitive and profitable.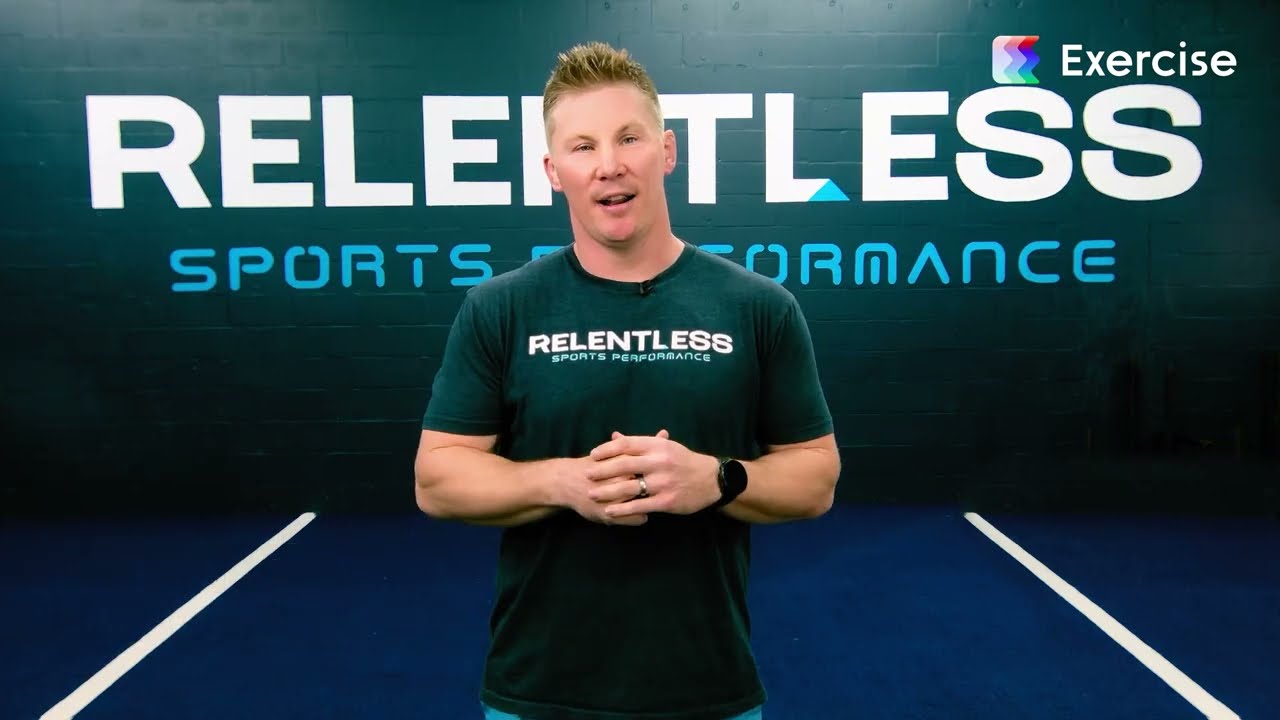 If you want to offer an elite service for the end user you need to get with the times and use elite level software that is intuitive, visually appealing, and effective. That is exactly what Exercise.com delivers to its clients.
Jimmy Myers
Owner/Trainer, Relentless Sports Performance
Want to see how Exercise.com can help your fitness business?