How to Create a Gym Rewards Program (That Works!)
Learn how to create a gym rewards program that actually works to reward gym members and keep them engaged.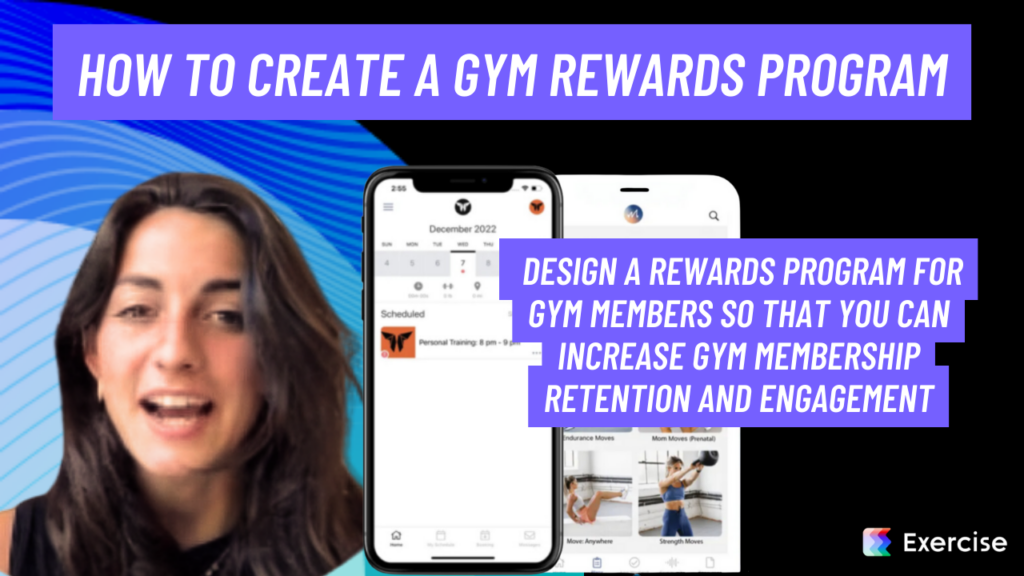 If you want to learn how to create a loyalty rewards program for gym members, then use the steps below to learn about what a gym rewards program entails and how to design a rewards program for gym members so that you can increase gym membership.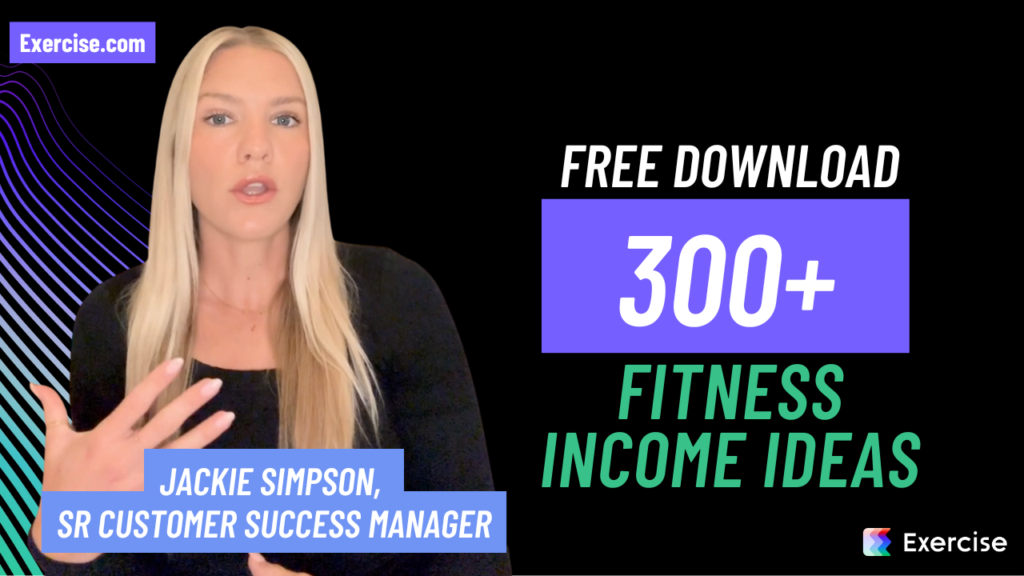 Creating customer rewards programs for gyms doesn't have to be hard, but it is important for increasing gym member retention. To start learning why having the best incentives for gym members is important and how to create a fitness rewards program, then you need software to help you. If you're looking for loyalty program software for gyms, the Exercise.com best gym management software platform offers many ways to attract and retain gym members. A rewards program for gym members can be a great motivational tool and a way to increase gym customer loyalty. Read on to find out how to create the best gym rewards program.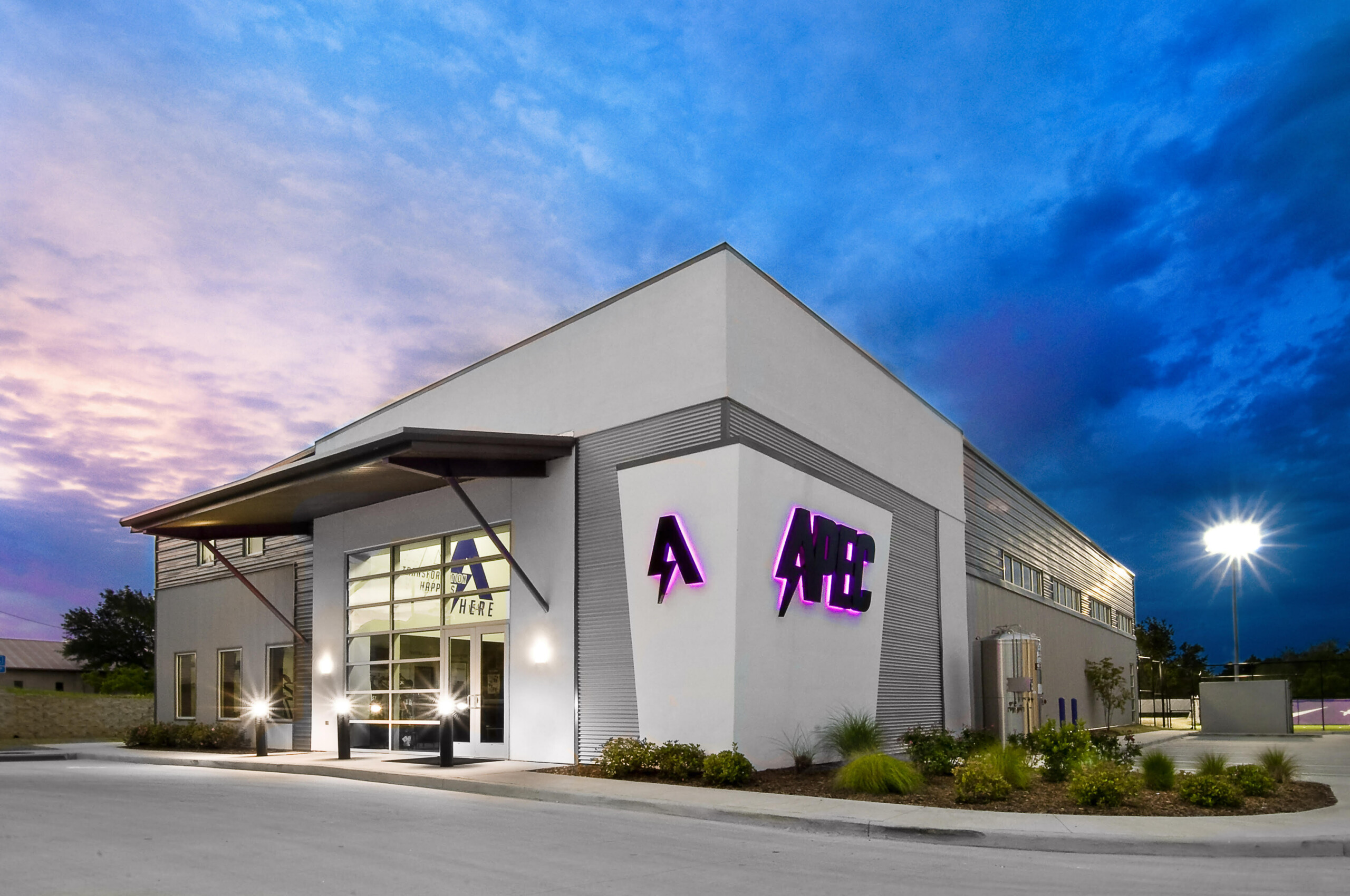 Exercise.com is simply the best. We were using three or four different apps or softwares to do what we can now do all in one with the Exercise.com platform.
Brandon Stroupe
Founder and President, APEC Sports Performance
And if you are ready to take your gym sales and marketing to the next level then this is just another reason Exercise.com's best gym business management software and best personal training business management software helps grow your business!
How to Create a Gym Rewards Program
To create a gym loyalty rewards program you need to set specific objectives, identify your target audience, decide on the types of rewards, allocate a budget, choose a software platform, design the program, train your staff, launch the program, and continuously monitor and adjust it. Each step is crucial for the success of your rewards program, which ultimately boosts member retention and encourages customer loyalty.
Step 1: Set Specific Objectives
Setting clear objectives for your rewards program is the first and perhaps most critical step. Your objectives will serve as a roadmap and help you measure the program's success. Objectives can include:
Increase Member Retention: Keep your current members engaged and loyal to your gym.
Attract New Members: Use the rewards program as a marketing tool to attract new clientele.
Encourage Specific Behavior: Reward members for actions like attending a minimum number of classes per week or referring new members.
Step 2: Identify Your Target Audience
Identifying your target audience will help you tailor your program to meet the needs and preferences of your members. Your audience could include:
New Members: Offer rewards that encourage newcomers to explore various aspects of your gym.
Long-term Members: Recognize and reward the loyalty of members who have been with you for years.
Special Groups: Consider creating targeted programs for seniors, students, or corporate clients.
Read More: Gym Target Market
Step 3: Decide on Types of Rewards
Decide what types of rewards will motivate your members the most. The rewards can be:
Monetary Rewards: Discounts on membership renewals, free guest passes, or merchandise discounts.
Non-monetary Rewards: Exclusive classes, free personal training sessions, or priority booking for popular classes.
Read More: Gym Loyalty Program Ideas
Step 4: Allocate a Budget
Before proceeding, it's crucial to allocate a budget for your rewards program. This will cover:
Initial Setup Costs: This might include software or promotional materials.
Ongoing Expenses: These could be the actual costs of the rewards, staff time to manage the program, etc.
Read More: How to Create a Gym Budget
Step 5: Choose a Software Platform
A dedicated software platform can streamline the management of your rewards program. Exercise.com is a professional solution that allows you to manage your business, including a rewards program, through a custom-branded fitness app. Booking a demo with Exercise.com can give you an insight into how their platform can align with your rewards program goals.
Read More: Best Gym Management Software
Step 6: Design the Program
After laying the groundwork, focus on designing the rewards program. This involves determining how members will earn and redeem points, as well as outlining the terms and conditions of the program.
Step 7: Train Your Staff
Your staff should be well-versed in the program's details to effectively communicate its benefits to members. Conduct training sessions to explain the program mechanics and create a list of frequently asked questions and answers for quick reference.
Read More:
Step 8: Launch the Program
Once everything is set, launch your rewards program with a bang. Utilize social media, email campaigns, and in-gym promotions for the launch.
Step 9: Monitor and Adjust
Monitor the program's performance through KPIs aligned with your initial objectives. Make adjustments as needed to ensure the program remains effective and appealing to your members.
Creating a gym rewards program is an ongoing process that requires careful planning, execution, and monitoring. By following these steps, you can create a program that not only delights your existing members but also attracts new ones, ultimately contributing to the long-term success of your fitness business.
Getting Started Creating a Gym Loyalty Rewards Program
Gym rewards programs and gym customer loyalty programs are great ways to keep gym members engaged and motivated.
Creating a fitness center customer loyalty program can be a great option to grow and manage your fitness business by rewarding and retaining gym members, but also by adding new members.
Planning a rewards program for gym members takes time, but is an investment into your business.
A rewards program for gym members is a great option to increase motivation and engage with gym members. A good fitness studio rewards program can help reward current gym members for their loyalty, retain gym members longer, and bring new gym members into your membership base.
Many businesses offer rewards programs for spending money with their business or using their services. Customers and members enjoy being recognized or rewarded for their loyalty or participation. It can be easy for fitness businesses to jump on board with this trend and offer similar programs for gym members.
In this post, we'll explain why rewards programs for gym members are important, explain how to set up a gym rewards program for members, and provide tips and suggestions if you are new to the rewards program game.
The Exercise.com gym management software platform offers a variety of ways to grow and manage your fitness business. To find out more about these opportunities, request a demo of our fitness business management software!
Gym Rewards Program Defined
A gym rewards program, also known as a gym customer loyalty program, is a structured initiative that incentives gym members. This type of program can reward members for attendance, participation, meeting certain goals, spending, or other factors.
Credit card companies have been offering reward programs for many years. These programs offer rewards for spending in the form of cashback or points that can be redeemed for various incentives. Some also offer bonus points for specific purchases or hitting certain thresholds. Structuring a loyalty rewards program for a fitness gym is a great way to learn from this model.
Other businesses, like grocery stores, retail businesses, and airlines also offer customer loyalty or rewards programs. They may offer rewards or incentives for purchases, meeting certain spending limits, or for other habits like writing online reviews.
Rewards programs and customer loyalty programs for gym members are similar to the ones offered by other businesses. The focus for fitness businesses is on rewarding certain health habits, exercise or fitness participation, or meeting health goals. A great reason to set up a gym loyalty program – healthier members!
Customer retention statistics show that it costs five times less to retain a current gym member than to find a new gym member. Loyal members are one of the biggest assets for your fitness business. Offering a customer loyalty or gym rewards program may take time to plan and prepare, but it is well worth the effort.
Fitness Customer Loyalty Software
If you're looking for loyalty program software for gyms, the Exercise.com platform offers many ways to attract and retain gym members. Any fitness gym customer loyalty reward software platform should include a holistic management of gym members throughout the customer lifecycle. What is the best gym customer loyalty software? Finding the best loyalty software platform for fitness, gyms, and sports facilities is easy. Get a demo of the Exercise.com all-in-one fitness business management software platform today so you can attract, engage, and retain more gym members.
Options to Track Gym Member Rewards
Points
A points system is an easy way to track participation, interaction, purchases, or habits. When implementing a points system, it is helpful to have an automated system to track and manage points. For example, members scan their membership card when entering your facility, and points are automatically added to their account.
The good news is that a point system is easy to understand and redemption can be foolproof. Members should have easy access to view the point totals at any time, either from an online dashboard or mobile app. The last thing you want is for staff to spend time manually entering points or looking up point totals for members on request because this wastes administrative time.
For example, gym members may receive a certain number of points for attending a group fitness class, attending a personal training session, purchasing retail items, writing an online review for your gym, interacting with your social media accounts, or meeting health and fitness goals. These points can be redeemed for prizes, retail items, certificates, or other rewards.
Punch Cards
A punch card or stamp card can be used to track visits or attendance. Once a member earns a certain amount of punches or stamps (usually 10-20) they receive an incentive. For example, if a member attends 20 group exercise classes, they can receive a water bottle, free t-shirt, or a free group exercise class.
Renewal Rewards
Renewal rewards are offered when members renew their gym memberships or class packages. This is a great way to retain and reward loyal customers when they renew an annual membership or a personal training package.
Workout Challenges
Workout challenges are a way to tap into your gym members' competitive spirits. These challenges can help keep motivation high and engage with members so they remain loyal to your fitness business. There are a variety of different types of workout challenge ideas for your gym that can range from beginner challenges to advanced challenges.
Gym Member Loyalty Program Design Tips
Customers of any business love to be recognized, rewarded, or offered something for free. The first thing to consider is if a rewards or loyalty program makes sense for your fitness business. A rewards program can be time-consuming and costly if it is not structured appropriately.
It is vital to ensure you are setting up a rewards program that benefits both your fitness business and your gym members. You don't want to offer a rewards program that will be too expensive for you to run, but you also want to avoid offering a program that makes it too difficult for members to earn rewards so they become unmotivated.
One important consideration to consider for your rewards program is whether you should charge for the rewards program and the loyalty program pricing. You have to know the economics and membership of your gym while deciding this. For example, you may charge members $25 to participate in a three-month rewards program, but offer a t-shirt to all members who complete the program.
A gym rewards program is one of many ideas to market your gym or fitness business. The following is a list of tips and strategies to help make the most of your rewards or customer loyalty program for your gym members.
Do Your Research
It is important to understand the customer loyalty and gym member rewards programs that your competitors are offering. It's good to know your competition to see what you need to offer to stay competitive or to outdo your competition.
You should also research how long it would take for members to reach certain rewards or incentives. One option would be to offer a trial or short-term rewards program to see how it goes before offering a long-term rewards program.
Have you offered rewards programs in the past? Were they successful or did they flop and why? Use any and all existing data to help inform your rewards program for gym members.
Gold's Gym Rewards Program
The Gold's Gym Loyalty Rewards Program is a great model for other gym owners and fitness professionals to learn from. Research what other notable gyms and fitness studios are doing to attract and retain their gym members. Use what you like, and ignore the rest.
Survey Your Members
It is important to understand what rewards or incentives that your members will appreciate and enjoy. You may choose to survey members by using a questionnaire sent out via email or by casually engaging members in a conversation about the rewards they would like.
KISS (Keep it Simple, Silly)
As mentioned above, choose rewards that your members will enjoy. The easier to understand how to earn and redeem points or punches, the better.
Starbucks, for example, offers a simple rewards program where customers earn points for any Starbucks purchases. There are bonus point opportunities and customers earn more points when using a Starbucks reloadable card vs. a debit card or cash. The program is easy to understand and redemption of points can be used for Starbucks food or beverages.
Points can be redeemed for a variety of items that you purchase or already have on hand. If you have retail items, one option is to offer a 50% off coupon or a free item up to a certain dollar amount.
Use Rewards That Benefit Your Business
Offer rewards like a free group exercise class, a free personal training session, or a certificate to use on your business's retail items. When members are exposed to new opportunities in your business, they may be more likely to purchase additional sessions and put money back into your business. Retail items are a great marketing and advertising tool for your fitness business.
For example, Dick's Sporting Goods offers a physical activity program in coordination with their customer loyalty program. Members sync their technology wearables like FitBit or Apple watch and receive points for each day they walk or run a certain distance. This is easily tracked and viewed within the mobile app and participants receive points toward a $10 certificate to use on a purchase at Dick's Sporting Goods.
Consider a Timeline to Earn Rewards
If you are using a point system or punch card, a timeline of three to six months for members to earn a reward or incentive is a good start. If too many members are earning rewards monthly, this can get costly. If it takes more than six months to earn an incentive, gym members may give up.
Use Multiple Methods of Communication
Getting the word out about your rewards program is important. Advertise in numerous places including your facility, social media, email, or mobile app notifications. You might choose to set up a table by the door to showcase your rewards program and share the information on your Instagram page.
Rules for the rewards program should be detailed, specific, and shared with all staff and members. This communication is important to get the word out about your rewards program or customer loyalty program. Use the best gym email software and best gym SMS text messaging software to send gym communications effortlessly.
Educate Your Staff
Fitness staff usually interact with gym members the most. Ensure that staff and professionals are trained properly in the details and rules of your rewards program. Make sure staff can answer common questions that members may have about your rewards program.
Gym staff can share the details of your gym rewards program or customer loyalty program with new members during the onboarding process. If new members already feel part of the gym community from the beginning, that can help keep them motivated and engaged.
Offer Referral Rewards
Referral rewards are an opportunity to sell more gym memberships and grow your membership base. If one of your most critical goals is to grow your membership base, this type of rewards program may be your main focus.
Referral rewards can benefit both the current member who made the referral and the new member that was referred to your gym. For example, you could offer a free personal training session to both the current member and new member. Or you could offer a reduced monthly membership rate for both members.
Partnerships Can Pay Off
Partnerships with local businesses or community organizations to offer incentives or rewards are excellent opportunities. You can partner with a local massage therapist, spa, or running apparel store to offer incentives and rewards that relate to health or fitness. Hopefully, these businesses will return the favor and refer new members or partner with you in the future. Read more in our gym partnership marketing guide.
Track Rewards and Incentives
Generate weekly or monthly reports to view how many members are redeeming rewards, how much this is costing, and if there is any return on investment. For example, are you spending $1,000 monthly on rewards but your membership base has increased by 2% over the previous month? Generating reports and tracking rewards are the keys to determining how well your program is working. Use the best gym incentive and reward software.
The Bottom Line: Setting Up a Great Rewards Program for Gym Members
Typically, rewards programs and customer loyalty programs are a win-win for everyone. Research, planning, and preparation are the keys to offering an enticing reward or customer loyalty program at your gym. Ask for input from members and staff, and evaluate what your competitors are offering.
It can be acceptable to make small changes to your rewards program for gym members as you need to. Use reporting and tracking to evaluate your rewards program for gym members.
Rewarding, retaining, and attracting gym members are beneficial for your business. Members feel important and these programs can help improve your bottom line. For even more ways to retain gym members, read this article on gym culture and retention.
What should I offer in a gym loyalty program?
In a gym loyalty program, you can offer:
Discounted membership rates for long-term members.
Free guest passes for friends and family.
Exclusive access to workshops or classes.
Points for every visit, which can be redeemed for merchandise or services.
Special promotions or discounts on personal training sessions.
Read More: Gym Loyalty Program Ideas
What is a gym loyalty program?
A gym loyalty program is a structured marketing effort that rewards, and therefore encourages, loyal buying behavior – which is potentially beneficial to the gym.
How do I attract more members to my gym?
Offer promotions or discounts for new sign-ups.
Host open house events or free workout sessions.
Collaborate with local businesses for cross-promotions.
Establish a referral program.
Engage with the community through workshops or health fairs.
Enhance your online presence with social media promotions and targeted ads.
What is the most important thing about starting a rewards program for gym members?
Do your research before beginning a gym rewards program. It's important to understand the costs and what members will enjoy and appreciate. Planning your program is a key component to offering a successful reward or customer loyalty program.
What are the benefits of a customer loyalty program for gym members?
A solid customer loyalty program can help reward and recognize current gym members. This provides an opportunity to keep motivation high and allow fitness staff and professionals to engage with members. A good program can also bring new members into your gym to increase your membership base.
What are the best incentives for a rewards or customer loyalty program?
This is where it's important to know your gym membership base. If you have a great retail apparel selection, you could offer retail bucks or 50% off one retail item. Other options can include water bottles, massage certificates, free personal training sessions, or fitness apparel coupons or certificates.
How do you structure a gym rewards program?
A gym rewards program can be structured in several ways:
Point-Based System: Members earn points for specific activities such as attending classes, referring friends, or purchasing additional services. Points can be redeemed for rewards like free sessions, merchandise, or membership discounts.
Tiered System: Based on the frequency of visits or amount spent, members move up tiers, with each tier offering increased benefits.
Activity-Based Rewards: Offer rewards for completing challenges, attending a certain number of classes, or achieving fitness milestones.
Referral Bonuses: Give bonuses for every member referred.
Frequency Discounts: Offer discounts or freebies for members who visit a certain number of times per month.
What is a gym loyalty program?
A gym loyalty program is a structured marketing initiative designed to encourage and reward loyal behavior among gym members. Such programs incentivize members to continue using the gym's services, attend classes regularly, and refer others.
How do I attract more members to my gym?
Promotions and Discounts: Limited-time offers for new sign-ups or group memberships.
Referral Programs: Offer benefits to members who bring in friends.
Engaging Classes: Introduce unique or trending fitness classes.
Community Engagement: Host events, workshops, or free fitness camps.
Online Presence: Utilize social media, Google ads, and influencer collaborations.
Testimonials and Success Stories: Showcase member achievements to inspire potential members.
What are the 3 rules for rewards?
Relevance: Rewards should be relevant and valuable to the members, aligning with their fitness goals and preferences.
Achievability: The criteria to earn rewards should be challenging but attainable to motivate participation.
Timeliness: Offer rewards promptly after the achievement to reinforce positive behavior.
What is the difference between a gym loyalty program and a gym membership program?
A gym loyalty program is designed to reward members for their continued patronage and activities within the gym, like attending classes, referring friends, or purchasing additional services. A gym membership program refers to the structured packages or tiers that members subscribe to for access to the gym and its facilities.
How do I create a gym member reward package?
Identify Goals: Decide what behaviors you want to encourage, such as frequency of visits or referrals.
Determine Rewards: Choose rewards that are desirable to your members, such as free personal training sessions or merchandise.
Set Criteria: Define clear criteria for earning each reward.
Communicate: Ensure members are aware of the reward program and understand its structure.
Track and Adjust: Use a system to track members' progress and periodically review and adjust the program based on feedback.
What makes a good gym member reward system?
A good gym member reward system:
Offers valuable and relevant rewards.
Is transparent and easy for members to understand.
Provides achievable goals to motivate participation.
Regularly updates and refreshes rewards to maintain interest.
Aligns with the gym's brand and business objectives.
How do gym owners motivate people to join their gym?
Facilities and Equipment: Offer state-of-the-art equipment and well-maintained facilities.
Diverse Programming: Offer a variety of classes and training programs.
Competitive Pricing: Provide pricing options that offer value for money.
Engaging Environment: Foster a community atmosphere where members feel supported.
Promotions: Run promotional campaigns, challenges, or events to attract new members.
Testimonials: Showcase success stories and testimonials from satisfied members.
How can I make my gym unique?
Offer niche or specialized classes.
Integrate cutting-edge technology or equipment.
Provide holistic health services like nutrition counseling.
Create a community-focused environment with events and social gatherings.
Collaborate with local businesses or organizations for unique offerings.
How do you retain gym members?
Offer diverse and engaging fitness classes.
Maintain and update equipment regularly.
Provide exceptional customer service.
Engage members with challenges or fitness events.
Solicit feedback and act on it to improve services.
Offer loyalty or referral programs.
What are the 3 R's of loyalty program?
The 3 R's of loyalty programs are:
Recruitment: Attracting new members.
Retention: Keeping existing members engaged and loyal.
Recovery: Winning back members who may have left or become inactive.
What is a tiered gym loyalty program?
A tiered gym loyalty program rewards members based on different levels or tiers of engagement or spending. As members reach higher tiers, they earn increased rewards or benefits.
How do you benchmark gym loyalty programs?
Benchmarking gym loyalty programs involves:
Setting clear metrics for success (e.g., member retention rate, average spend per member).
Regularly collecting and analyzing data on these metrics.
Comparing results with industry standards or competitors.
Adjusting the program based on insights and trends.
What makes a successful gym loyalty program?
A successful gym loyalty program:
Offers valuable and relevant rewards for members.
Is easy to understand and use.
Regularly engages and communicates with members.
Adapts and evolves based on member feedback and preferences.
Aligns with the brand's values and business goals.
How can Exercise.com help me engage and retain gym members?
Exercise.com offers an all-in-one software solution that can be tailored to your gym's needs. It provides tools for workout planning, progress tracking, member engagement, and scheduling. The platform's customizable features allow you to create tailored experiences for members, from personalized workout plans to challenges and events. With its integrated communication tools, you can keep members informed and engaged, boosting retention. Additionally, Exercise.com offers insights and analytics that can help you refine your offerings and loyalty programs, ensuring you provide the best value for your members.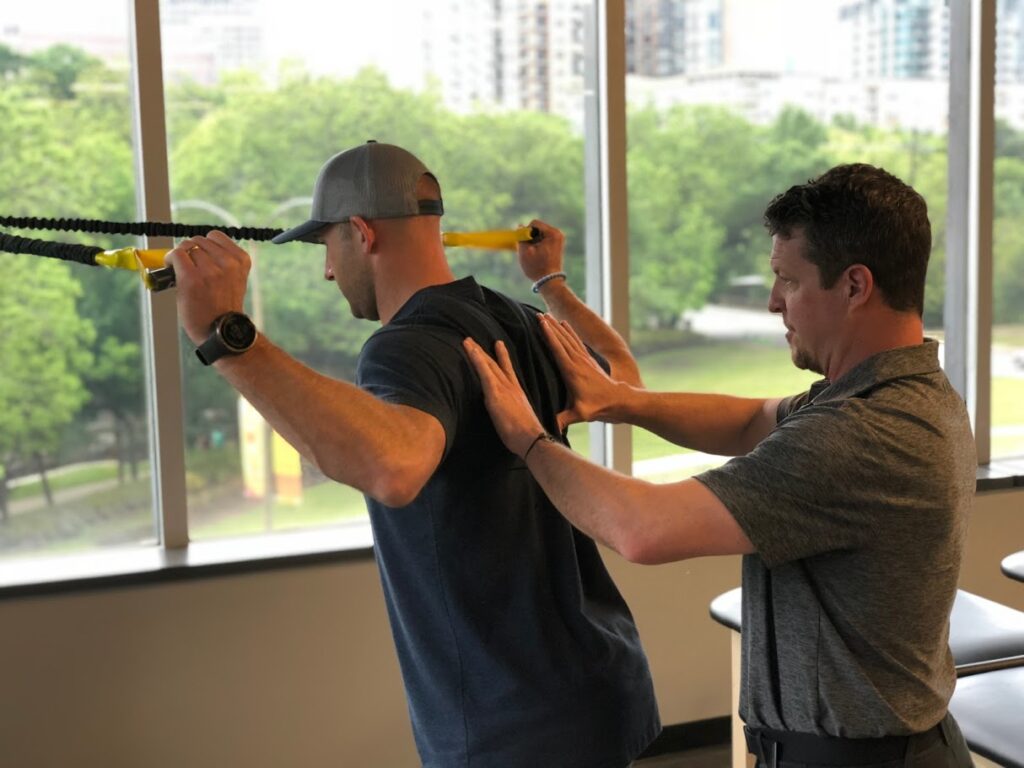 "Working with Exercise.com and their team has been an amazing experience and a dream come true in terms of accomplishing a vision! Their workout technology has helped us effectively engage our community, and I highly recommend Exercise.com to grow your business!"
Andrew Banner
Co-Founder, AMPD Golf Performance
Rewards programs for gym members are a great way to grow and manage your fitness business, and good fitness business management software can help you track your rewards program easily and efficiently. If you are ready to take your fitness business to the next level by giving our gym management software a try, get your free demo today!
Melissa Morris
Melissa Morris has a BS and MS in exercise science and a doctorate in educational leadership. She is an ACSM certified exercise physiologist and an ISSN certified sports nutritionist. She teaches nutrition and applied kinesiology at the University of Tampa.  She has been featured on Yahoo, HuffPost, Eat This, Bulletproof, Vitacost, LIVESTRONG, Toast Fried, The Trusty Spotter, Best Company, Healthline, Popsugar, She Knows, Thrive Global, Badass Body Project, and Carex.