Home
50+ Fitness Boot Camp Marketing Ideas in 2023
50+ Fitness Boot Camp Marketing Ideas in 2023
Read our big list of fitness boot camp marketing ideas to get some creative inspiration for marketing a fitness boot camp. If you're unsure how to promote your fitness boot camp, you're not alone. Fitness boot camp marketing can seem like a confusing and intimidating process, but with a little creativity, it can be a fun, profitable endeavor. Check out this guide for some fitness boot camp marketing ideas that work (then be sure to read our big list of fitness boot camp ideas to get some creative inspiration on new and creative fitness boot camp ideas).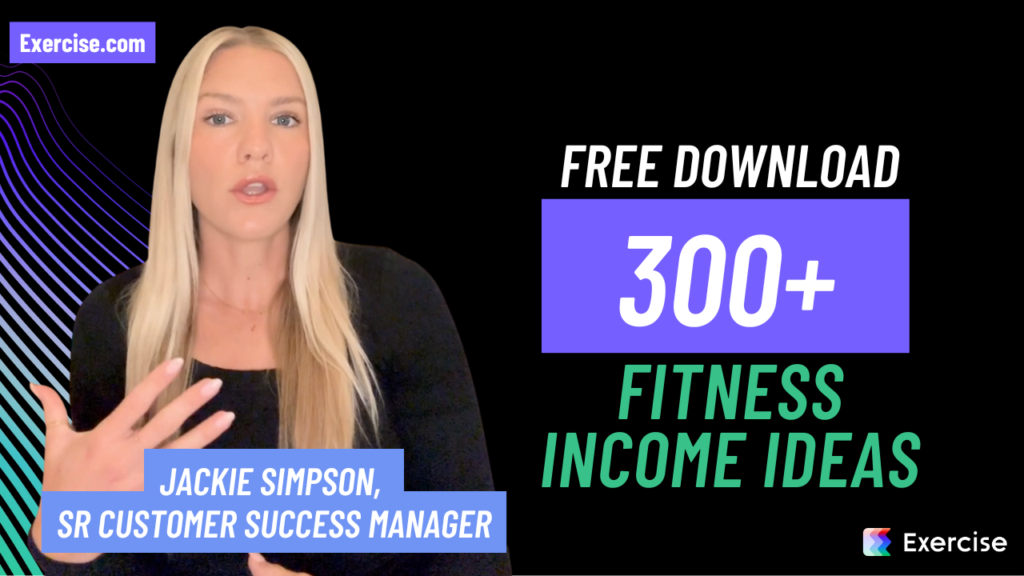 Gym social media marketing combined with digital classes are great ways to expand your client base.
Hold sessions in areas where people can see your fitness boot camp in action.
Sponsor your students in races and other events to gain exposure for your fitness boot camp.
You already run a great fitness boot camp. Of course, it would be even better if you could just figure out how to get more clients. Fitness boot camp marketing can be a confusing and even intimidating process. Sometimes it feels like you're throwing ideas at a wall, hoping something will stick.
It's time for a better way. By adopting a strategy that includes online marketing, in-person exposure, and software like custom branded fitness apps, you'll soon be promoting your fitness boot camp like a pro. Ready to get started? Then keep reading.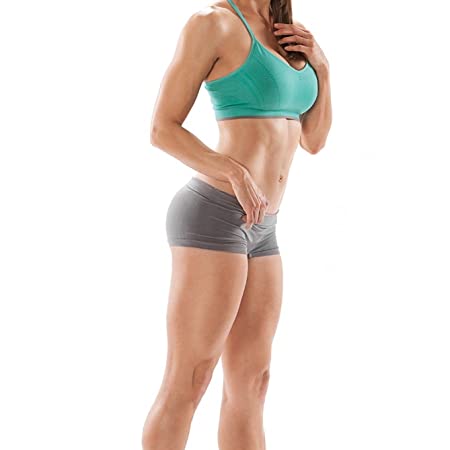 With Exercise.com, I'm able to reach people around the world with the programs that I design, implement, and push out. You don't have that opportunity working in a local gym. So that's been huge.
Kellie Davis
Founder/Trainer, Fit Thrive
Exercise.com can help you manage your fitness boot camp classes with the best personal training software and the best gym software. Book a demo to find out more!
List of Fitness Boot Camp Marketing Ideas
Website optimization: Make your website user-friendly and filled with relevant information about your boot camp. Exercise.com's online ecommerce features can help you monetize your online presence.
Online Booking: Make it easy for potential clients to sign up for your boot camp directly from your website. With Exercise.com, you can streamline this process.
Social Media Advertising: Promote your boot camp on platforms like Facebook, Instagram, and Twitter. Highlight testimonials, before-and-after photos, and class snippets.
Google My Business: Register your gym or fitness boot camp on Google My Business to enhance your local SEO.
YouTube workouts: Share short workout videos or fitness tips on YouTube. Tease your boot camp training style to attract potential clients.
Blogging: Share fitness tips, nutrition advice, and insights about your boot camp on a blog. You can integrate a blog with your Exercise.com website.
Email Marketing: Send out regular newsletters with health tips, workout plans, and special offers for your boot camp.
Referral Program: Offer incentives to your existing clients to refer their friends.
Partnerships with local businesses: Partner with local health food stores, smoothie bars, or fitness equipment stores for mutual promotion.
Free First Class: Offer potential customers a free trial class to give them a taste of what your boot camp is like.
Client Testimonials: Feature your satisfied clients on your website and social media platforms.
Online challenges: Host online fitness challenges that potential clients can participate in. Winners could get discounts on your boot camp sessions.
Outdoor Advertising: Use banners, flyers, or local billboards to attract local attention.
SEO optimization: Use keywords related to boot camp fitness in your website content to improve your search engine rankings.
Attend Local Events: Set up a booth at local fairs or sporting events to spread the word about your boot camp.
Discounts for Bulk Classes: Offer discounts for customers who book multiple classes or sessions at once.
Host a Fitness Seminar or Webinar: This is a great way to share your expertise and promote your boot camp.
Specialty Classes: Offer specialty classes that focus on specific fitness aspects (HIIT, strength training, etc.) to attract different demographics.
Branded Merchandise: Sell t-shirts, water bottles, and other merchandise branded with your boot camp's logo.
Holiday Specials: Offer holiday-themed classes or discounts around major holidays.
Cross-Promotions: Collaborate with other local fitness professionals to promote each other's services.
Fitness Assessments: Offer free fitness assessments to attract potential clients.
Membership Packages: Create various membership packages to cater to different client needs.
Nutrition Programs: Incorporate nutrition coaching into your boot camp, emphasizing a holistic approach to fitness.
Work with Corporations: Offer corporate wellness programs or discounts to local businesses.
Virtual Boot Camp Classes: Use Exercise.com's platform to offer virtual classes to those who can't attend in person.
Early Bird Specials: Offer discounted rates for people who sign up for your boot camp well in advance.
Sponsor a Local Sports Team: This can increase your visibility in the community.
Influencer Marketing: Collaborate with local influencers who can promote your boot camp to their followers.
Press Releases: Send press releases about your boot camp events or success stories to local media outlets.
Family Classes: Offer classes that entire families can participate in together.
Gift Certificates: Offer gift certificates for your boot camp classes, which can bring in new clients when given as gifts.
Loyalty Program: Reward regular clients with a loyalty program that offers perks or discounts.
Fitness Retreats: Organize a fitness retreat that incorporates your boot camp workouts.
Before-and-After Photos: Showcase the transformations of your clients (with their permission).
Personalized Workout and Nutrition Plan: Use Exercise.com's platform to offer individualized workout and nutrition plans as part of your boot camp program.
Mobile App: Exercise.com can help you create a mobile app to allow clients to book sessions, track workouts, and engage with your boot camp from their phones.
Free Workout eBooks: Offer free workout eBooks as a lead magnet to attract potential clients.
SMS Marketing: Send fitness text message reminders or special offers to your clients.
Client Spotlight: Regularly feature a "Client of the Month" on your website or social media.
Celebrate Client Achievements: Recognize client milestones and achievements, fostering a positive community.
Use of Fitness Trackers: Integrate with fitness tracker apps to allow clients to monitor their progress.
Photo Contests: Host a social media photo contest where clients post pictures of themselves working out, with the best photo winning a prize.
Group Discounts: Offer discounts to groups that sign up together, encouraging friends or coworkers to join.
Collaborate with Health Professionals: Partner with local dietitians or physiotherapists to offer comprehensive wellness programs.
Seasonal Promotions: Have special promotions for different seasons of the year.
Pop-up Classes: Host pop-up classes in popular local spots for increased visibility.
Charity Workouts: Host charity workout events where a portion of the proceeds go to a good cause.
Fitness Challenges: Run fitness challenges and award winners with free classes or merchandise.
Podcasts: Start a podcast discussing fitness topics and promoting your boot camp.
Offer Home Workout Plans: With Exercise.com, you can offer personalized home workout plans for those who can't make it to boot camp.
Guest Posts: Write guest posts on popular fitness blogs to increase your exposure.
Remember, it's essential to find the marketing strategies that work best for your specific boot camp and local market. Test different approaches, and don't be afraid to get creative with your marketing efforts. Exercise.com is here to help you with a variety of these strategies, from launching fitness challenges to creating personalized workout plans.
Read More: Gym Marketing Ideas
Fitness Boot Camp Marketing and Social Media
When it comes to free marketing, you really can't beat social media. The sky is the limit for how big you can build your audience, and it will only cost a bit of time and creativity.
For local connections, make the most of Facebook and Facebook Groups. Other visually-focused social media, such as Instagram and TikTok, will also be a great complement to your marketing. Don't spread yourself too thin by trying to attack every social media platform, but do choose two to three that you can successfully manage.
To get the best return on your efforts, seek out resources that will help you learn the nuances of the individual social media platforms you'll be using (such as this guide to marketing for gyms and fitness professionals).
Read More:
Make Your Fitness Boot Camp Visible
When it comes to fitness boot camp marketing, one of the best ways to let people know what your fitness boot camps are all about is to allow them to see the classes for themselves. As often as possible, hold camps in areas where you are likely to attract an audience.
For example, perhaps it's feasible to rent a building with a large front window that will allow passersby to look in on your sessions. On weekends, you might conduct outdoor classes in a busy park or outside a Little League field (but don't forget to inquire about permission, permits, etc.).
This tactic likely isn't sustainable for every single class session, but try to take advantage of key opportunities to hold your camps in locations where you will gain some exposure. It's a low-risk way to allow people to observe your sessions and hopefully pique their interest. And don't forget to come prepared with flyers, business cards, or some other method to seal the deal with potential customers.
Sponsor a Team of Your Fitness Boot Camp Students
Your students can be great walking billboards for your fitness boot camp if you know how to put them to good use. One excellent way is to show off the fitness they've gained is by sponsoring a team of your students in an event.
Run a fitness challenge that excites and inspires your students, whether it be an OCR, a 10k, or a CrossFit competition, and then help them train. When it's time for the event, provide them with shirts or patches that feature your fitness boot camp's logo. This will tell spectators and participants alike who helped these people become so well-prepared for this event.
This same strategy also works for non-fitness-related events. Organize a team of your students to volunteer at a food bank or Habitat for Humanity, and don't forget to outfit them in your boot camp's gear beforehand. It's a great way to give back to your community while also gaining exposure for your class.
Consider Taking Your Fitness Boot Camp Online
Unfortunately, the number of potential clients for in-person fitness boot camps is limited to the local market. However, if you were to host your fitness boot camp digitally, location is no longer an issue. Anyone anywhere can be your student. Additionally, you can offer a larger variety of sessions, such as live, on-demand, and specialized classes (for example, boot camps focused on postpartum fitness or on injury prevention).
Admittedly, online fitness boot camps will require a little more investment, but for those willing to tackle the challenge, the potential rewards are unlimited. You'll need to learn how to shoot, edit, and post videos, as well as how to manage the monetization of your content. A custom fitness ecommerce website will be a must to make sure you get the most from your efforts.
The Bottom Line: How To Promote Your Fitness Boot Camp
Figuring out how to market your fitness boot camp may seem like a big obstacle, but it need not be a burden. With a little creativity and effort, you can find ways to promote your fitness boot camp that are both fun and profitable.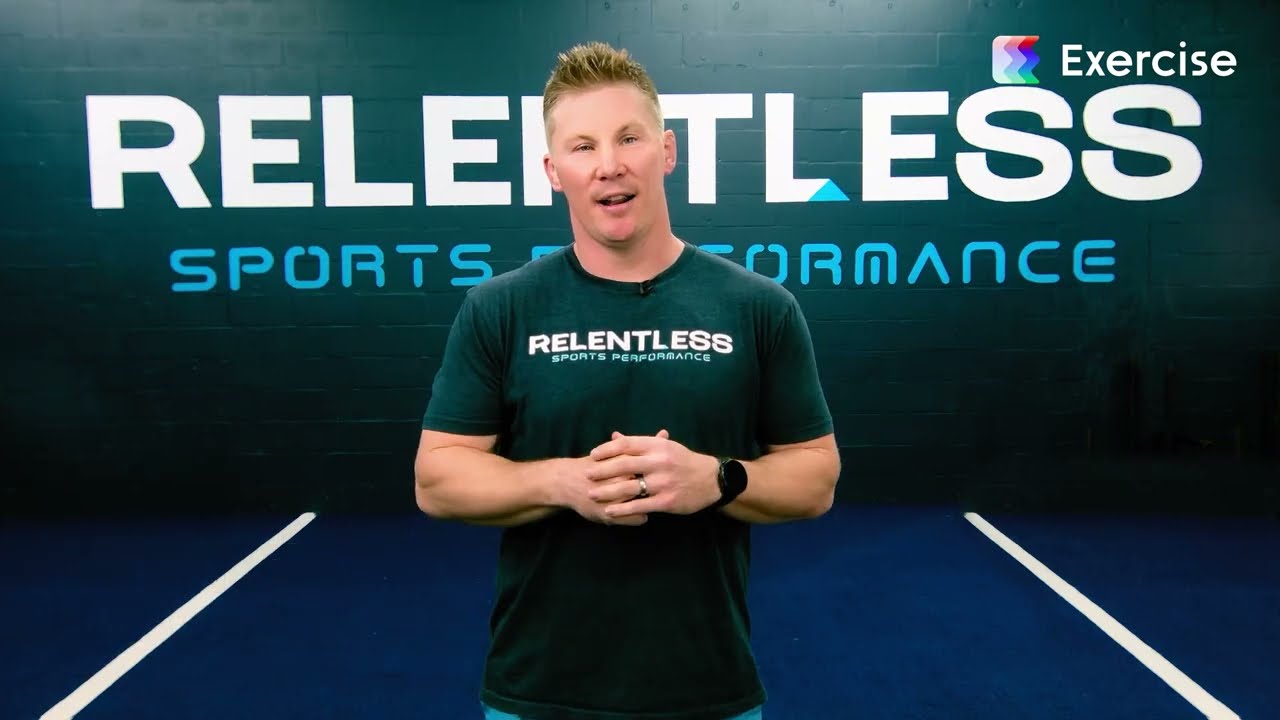 If you want to offer an elite service for the end user you need to get with the times and use elite level software that is intuitive, visually appealing, and effective. That is exactly what Exercise.com delivers to its clients.
Jimmy Myers
Owner/Trainer, Relentless Sports Performance
Take your fitness boot camp to the next level with a custom branded fitness app. Book a demo to get started.
Tyler Spraul
is the director of UX and the head trainer for Exercise.com. He has his Bachelor of Science degree in pre-medicine and is an NSCA-Certified Strength and Conditioning Specialist® (CSCS®). He is a former All-American soccer player and still coaches soccer today. In his free time, he enjoys reading, learning, and living the dad life.