Get the Basics...
As the fitness market continues to expand virtually, it's easier than ever for personal trainers, athletic coaches, yoga instructors, and group workout professionals to monetize their skills and generate income online.
With a strong brand and clear audience, you're more likely to attract customers.
Exercise.com has a proven track record with fitness businesses in every niche delivering custom-branded fitness apps. We're not the only option, but we are the tried and true option.
To be successful, it's important to learn how to showcase your knowledge as a personal trainer. This is just one of many important steps to establishing a prolific and lucrative personal training business. Showcasing your abilities can help you find new clients when combined with the right marketing tactics.
As the fitness market continues to expand into this virtual space, it's easier than ever for yoga instructors, personal trainers, athletic coaches, and group workout professionals to monetize their skills and generate income online. Thankfully, Exercise.com offers advanced gym management software that can provide you the right resources for marketing, training, and more.
If you want to make the most of this opportunity to earn more money with the skills you already have, find the best platform for you and start changing lives worldwide. Find out more about how Exercise.com can help you sell your expertise online by scheduling a demo below.
Tips to Showcase Your Knowledge as a Personal Trainer
There is a lot of competition in the personal training industry, so it's important to stand out. To help you rise above the competition, we'll guide you through some tips to help you showcase your knowledge as a personal trainer.
There are some basic thoughts that could get you on the right track beforehand. How would you describe a good personal trainer? You should be able to reinforce those ideas when you market yourself. You don't want to showcase your personal training business until you're truly prepared.
If you're just getting started, why are you interested in being a trainer? What are your goals as a personal trainer? There aren't necessarily right or wrong answers, but these questions can help you identify how you will approach training and what types of clients you should pursue.
#1 – Produce Video Classes or Tutorials
How do I advertise myself as a personal trainer? There are many ways to improve your outreach as a trainer. If you're at a gym, just being visible with clients and during your own training is marketing itself. If you want to make more money, that shouldn't be your only outlet for picking up new clients, though.
There's a demand for online classes in nearly every fitness niche, from boot camp and Tabata to pilates and yoga. Use your expertise to develop a series of videos, from actual workouts to educational videos that include how-to's and tutorials.
Once created, you can sell your videos on your own website. Conversely, you can produce and promote your series on websites like Skillshare or Udemy, both of which put your videos in front of millions of potential users who are looking to learn from people just like you.
If you want to make your personal training business even more profitable, you can take advantage of Exercise.com's ecommerce platform for personal trainers, which will allow you to sell your videos, workouts, and anything else you might want. To make matters easier, you'll even be provided with a website and custom-branded fitness apps for customers to make purchases conveniently.
To make the most of this opportunity, find your niche and tailor content to them. With a strong brand and clear audience, you're more likely to attract customers.
#2 – Offer Packages for Online Coaching
If you want to build an intensive fitness program that extends beyond video tutorials, offer customized support with online coaching.
This can include one-on-one communication through email, phone, or Skype, access to private social media groups, and custom exercise routines and nutrition plans designed for each client. It also allows you to build close client relationships, which is often what makes fitness such a rewarding career.
Because this approach requires you to develop and manage a lot of moving parts, determine how you want to structure and format your coaching first and foremost.
See for yourself - Meet with the Exercise.com Team today
Grow and manage your fitness business with Exercise.com
The guide, How to Sell Coaching Online, suggests creating clarity around what your program will look like with the following details:
Do you intend to consult with your participants weekly, bi-weekly or monthly?
Will you choose to make yourself available for email, phone, or text support?
How do you plan for the sessions to progress, deepen or intensify over time?
Will you format each session around a certain theme or focal point? (This is mostly applicable for packages that extend to three months or longer.)
With this figured out, you'll know what resources you need to create and how to market the program to the right audience. Don't forget to ask for feedback so you can continually improve the program beyond your initial assumptions.
#3 – Create Workout Plans for Download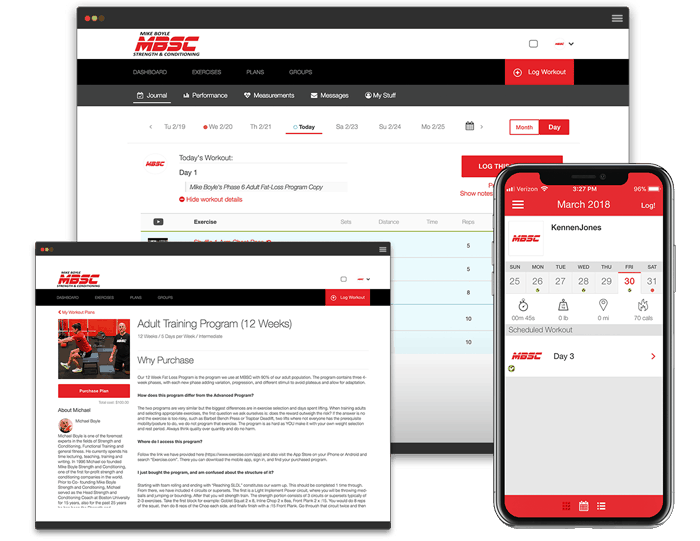 If you don't have the time or bandwidth for coaching, but want to be a resource for those looking to start a program or stay on track, narrow your focus. Instead of working one-on-one, create digital workout plans that clients can purchase and download straight from your website.
Using this format, you can use the full breadth of your expertise to create workout or nutrition programs for every type of client.
For example, you may provide a beginner's weight lifting program along with a progressive HIIT plan and fat-burning cardio workout series. In this way, you not only reach more people but potentially drive more revenue, all while doing less. Once the initial work is done you just need to focus on the marketing.
If you also want to do coaching, consider using this as a supplement source of income. If you're already creating programs for clients, half the work is done. All you have to do is update them to appeal to a specific type of client or niche and add them to your site for purchase.
#4 – Develop Your Own Mobile Fitness App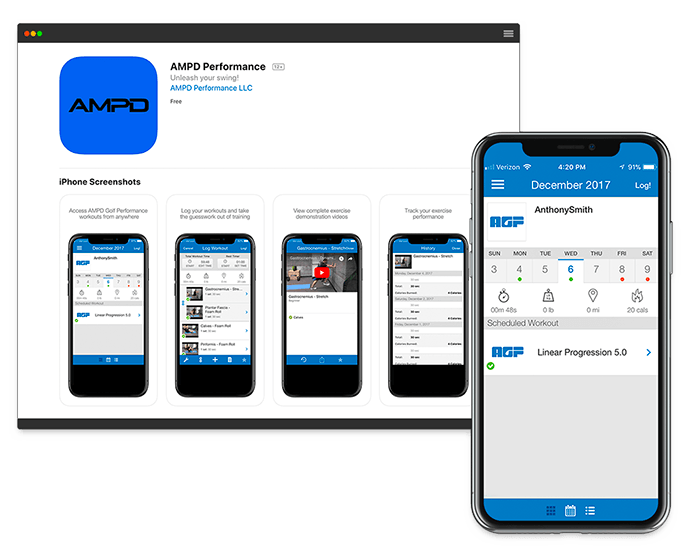 This is an ambitious—and often initially expensive—pursuit, but if you want to capitalize on the success of today's mobile fitness trend, it's a great option for you. Developing your own fitness app sounds daunting, but you don't need to be technologically literate to create an app.
Exercise.com offers all-in-one software that includes your own website and apps. The platform allows you to customize a suite of tools, tailored to serve your audience. You can design workouts, track clients' performance and view real-time data of their exercise logs, making online training easier for you and your clients.
Use your passion for wellness and knowledge of fitness to impact and improve the quality of life for people all across the nation to increase your revenue. See how Exercise.com can help you increase your profits and make your fitness business better than ever by booking a demo today.