8 Best Gym Analytics Software in 2023
The best gym analytics software will help you make data-driven decisions so that you can grow your gym revenue and profitability. The best analytics software for gyms and fitness clubs will help you with pricing, class scheduling, product selection, and much more. See why Exercise.com is the best gym management software platform, with a robust gym analytics software solution so that your gym can run smoothly and efficiently and so that you can have the info you need to manage your gym operations professionally.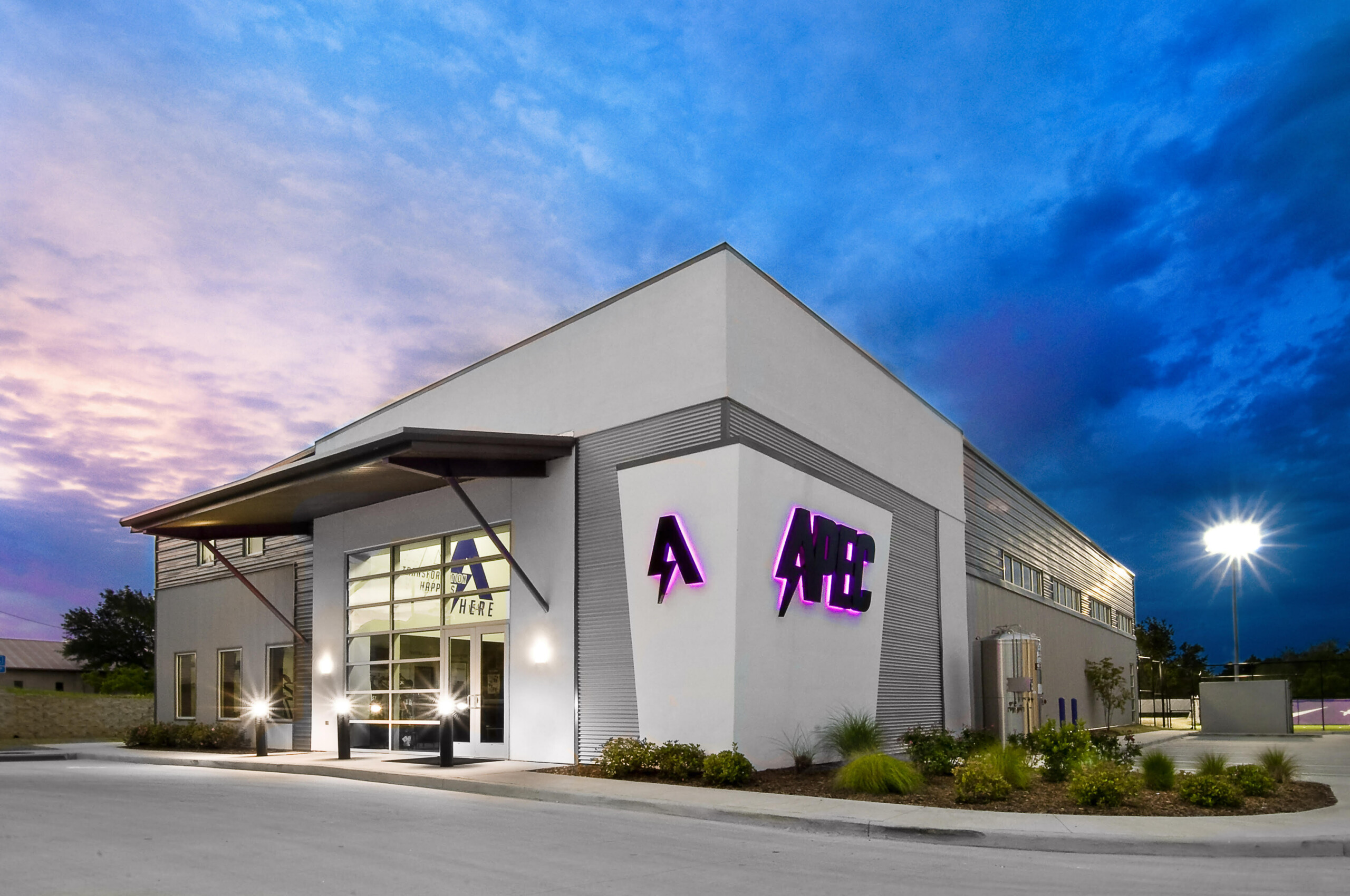 Exercise.com is simply the best. We were using three or four different apps or softwares to do what we can now do all in one with the Exercise.com platform.
Brandon Stroupe
Founder and President, APEC Sports Performance
Let us help your gym. Get a demo now!
Best Gym Analytics Software: Leveraging Data to Drive Success
In today's digital age, data is key to understanding customer behavior, tracking performance, and making informed business decisions. For gym owners and fitness professionals, having access to robust and intuitive analytics software is crucial. This article explores the best gym analytics software, comparing key features and functionality to help you make the right choice for your business.
| Software | Member Activity Tracking | Workout Performance Tracking | Financial Metrics | Custom Reporting | Data Export | Other Business Software Integration |
| --- | --- | --- | --- | --- | --- | --- |
| Exercise.com | ✔️ | ✔️ | ✔️ | ✔️ | ✔️ | ✔️ |
| Wodify | ✔️ | ✔️ | ✔️ | ✔️ | ✔️ | ❌ |
| Mindbody | ✔️ | ❌ | ✔️ | ✔️ | ✔️ | ✔️ |
| Zen Planner | ✔️ | ❌ | ✔️ | ✔️ | ✔️ | ✔️ |
| Glofox | ✔️ | ❌ | ✔️ | ✔️ | ✔️ | ✔️ |
| Pike13 | ✔️ | ❌ | ✔️ | ✔️ | ✔️ | ❌ |
| PushPress | ✔️ | ❌ | ✔️ | ✔️ | ✔️ | ❌ |
| ClubReady | ✔️ | ❌ | ✔️ | ✔️ | ✔️ | ❌ |
Each of these software options offers a unique set of features and benefits, and the best choice will depend on your gym's specific needs and goals. By leveraging the power of analytics, you can drive your gym's success and offer a better experience for your members.
Read More: Gym Analytics Guide
#1 Exercise.com Gym Analytics Software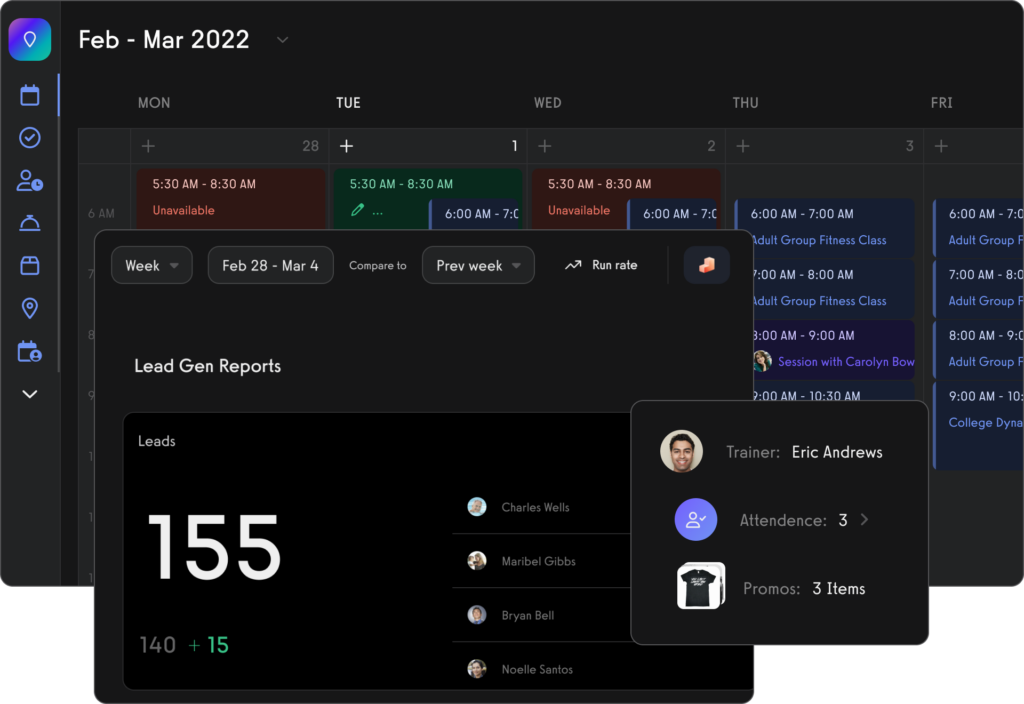 Exercise.com is an all-in-one fitness business management software that includes a comprehensive suite of analytics tools. With Exercise.com, gym owners can monitor member activity, track workout performances, assess financial metrics, and more. It offers custom reporting, data export options, and integration with other key business software, making it a holistic solution for your gym analytics needs.
Let's take a look at just what you can do with the Exercise.com platform.
Process payments for open gym, classes, and personal training.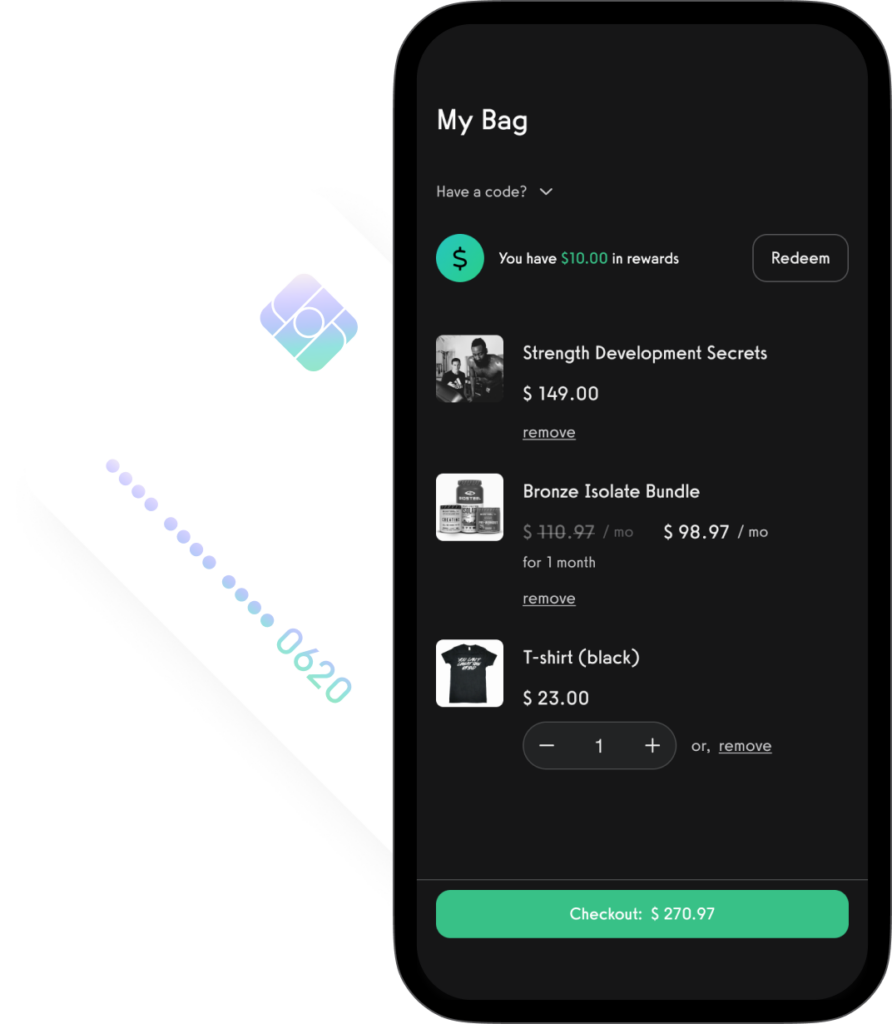 Create gym landing pages easily.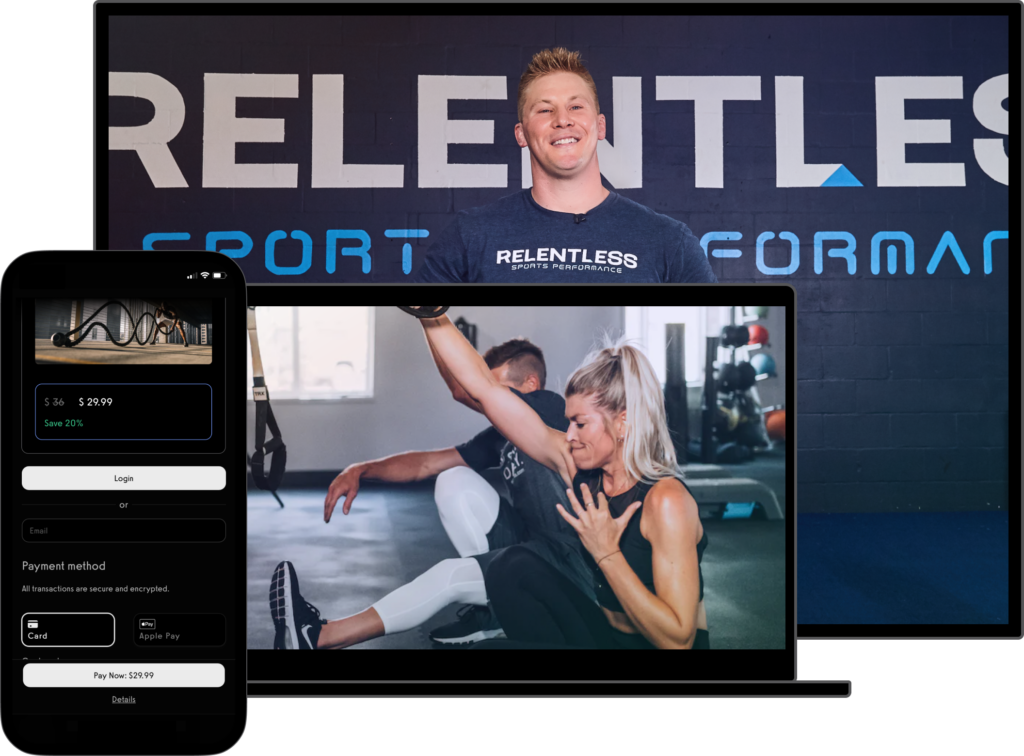 Manage fitness challenges (Read More: 100+ Fitness Challenge Ideas)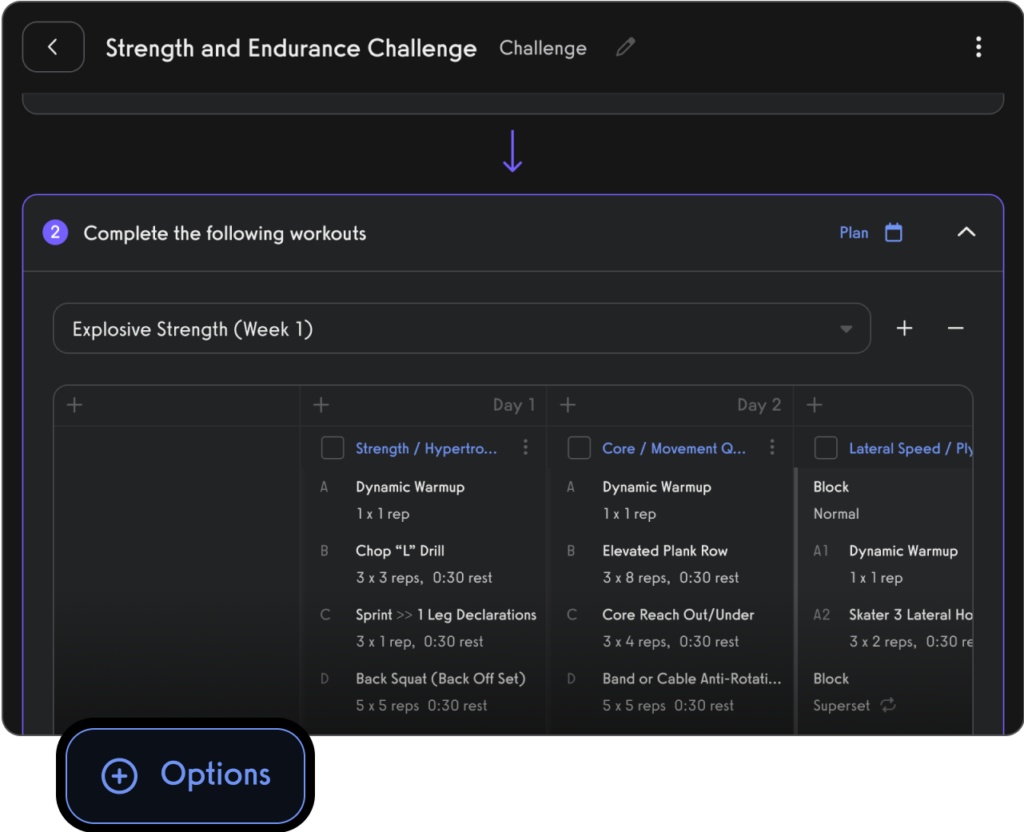 Offer on-demand fitness content.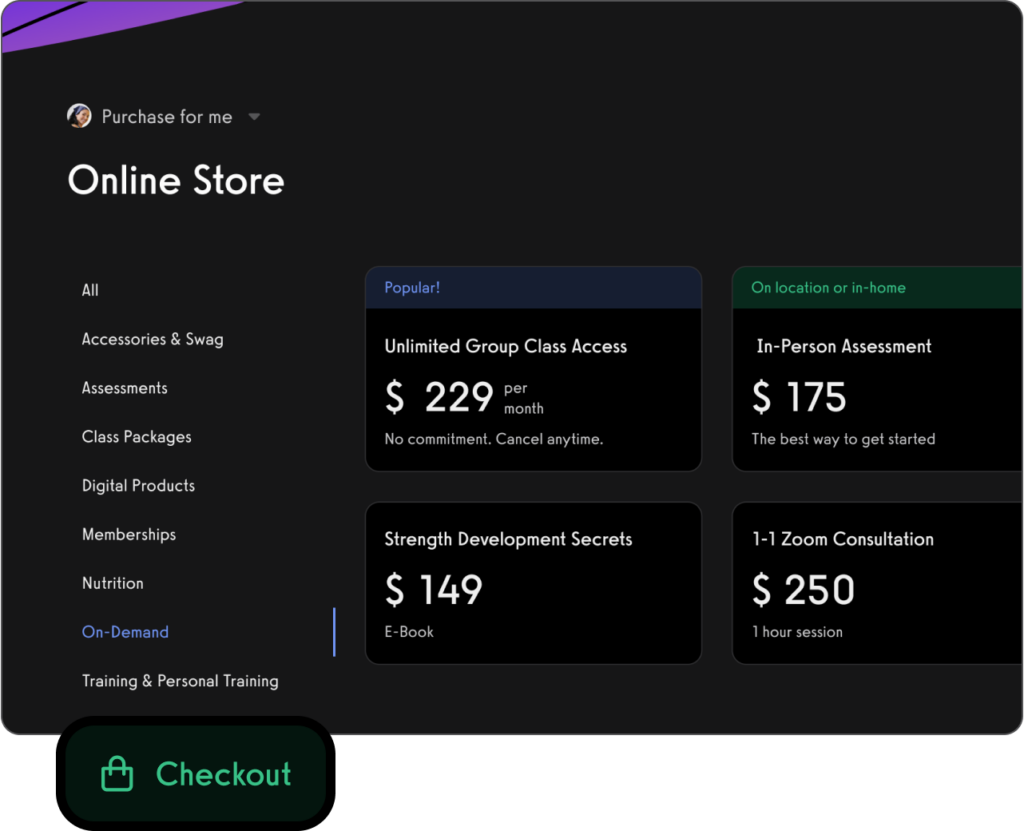 Create classes and fitness groups.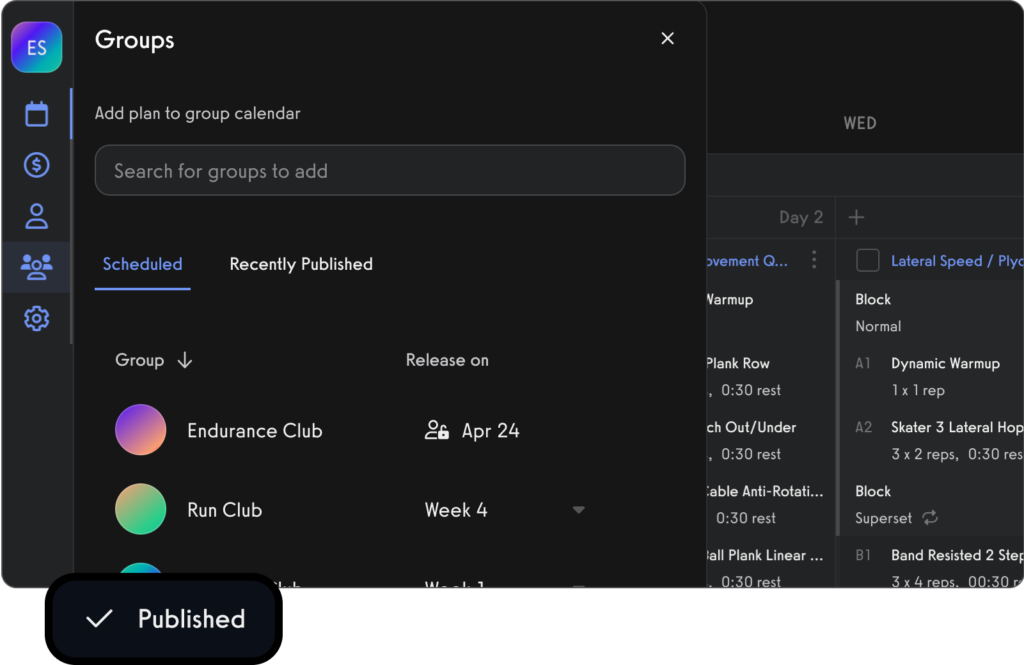 Conduct gym livestreaming easily.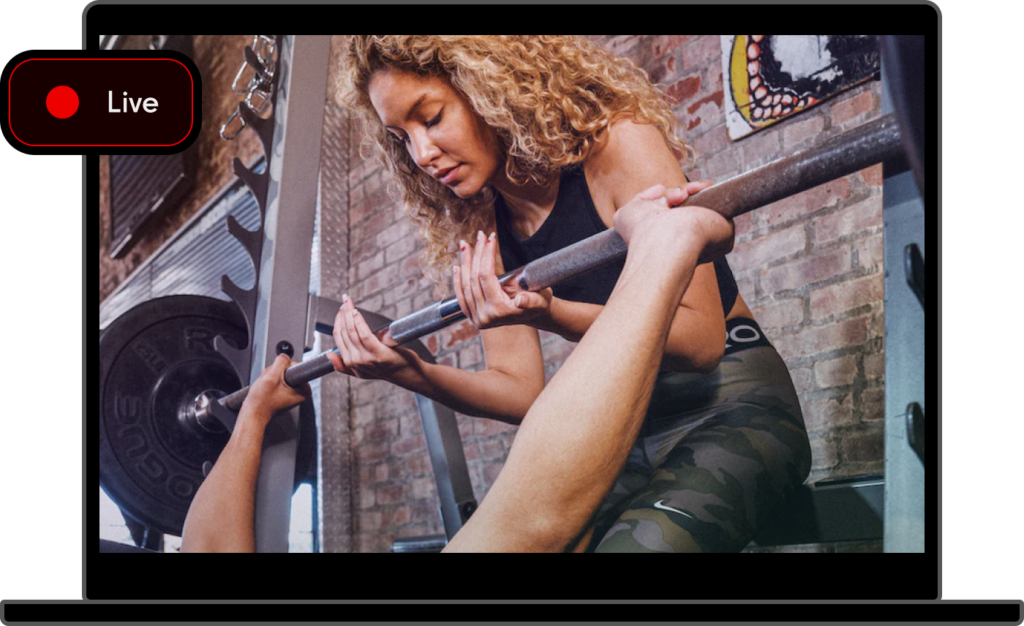 Engage with members via automations.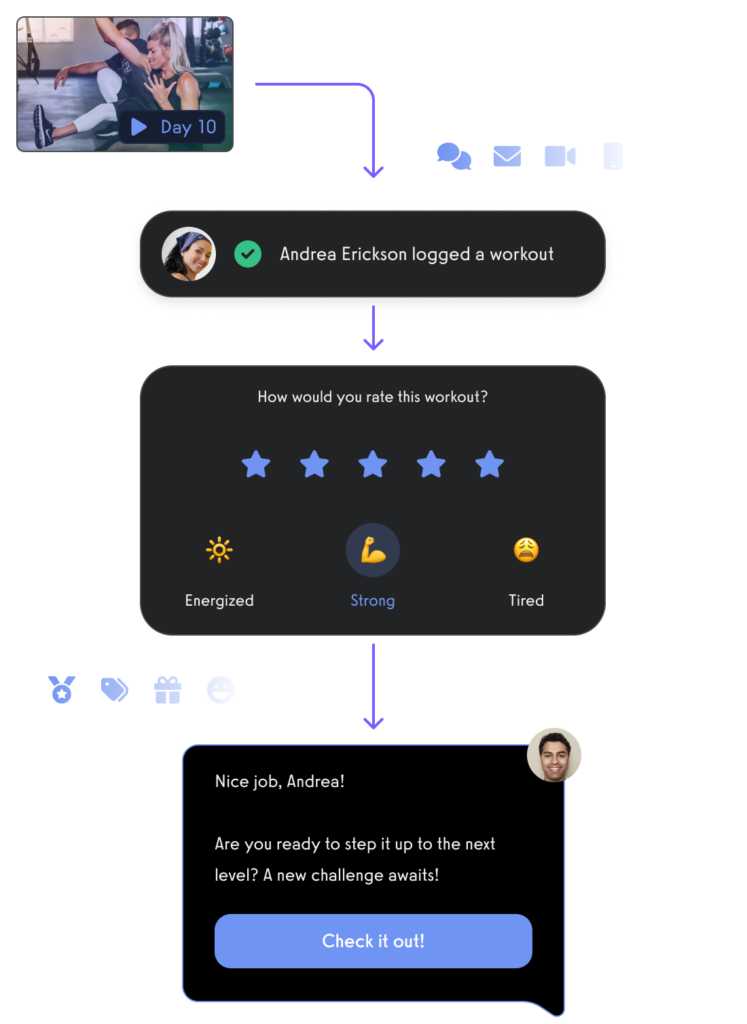 Manage leads with a gym CRM.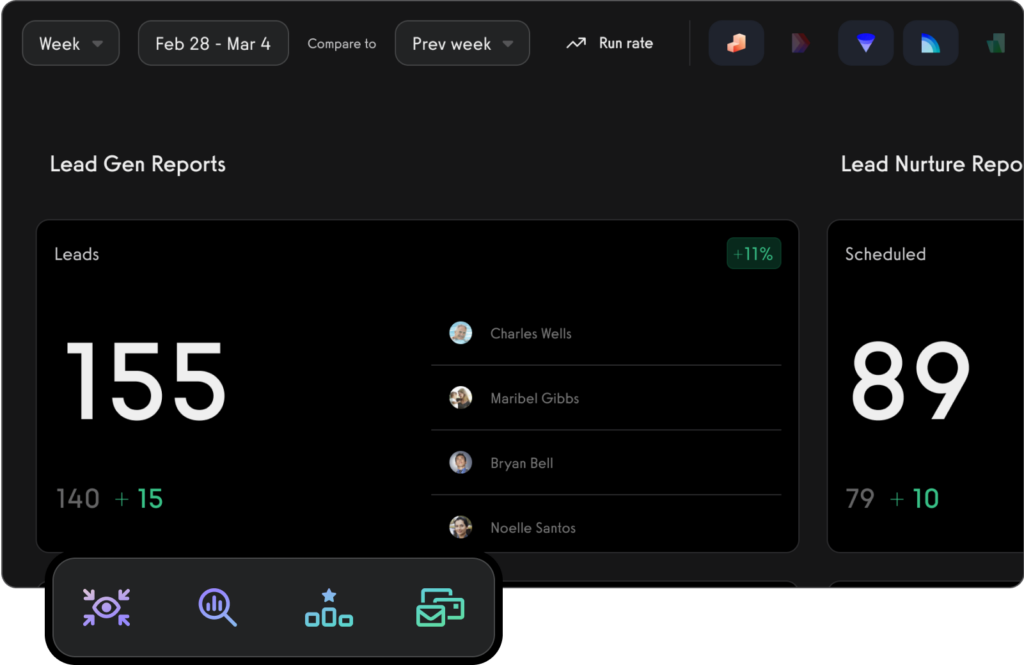 Create and send fitness assessments with ease.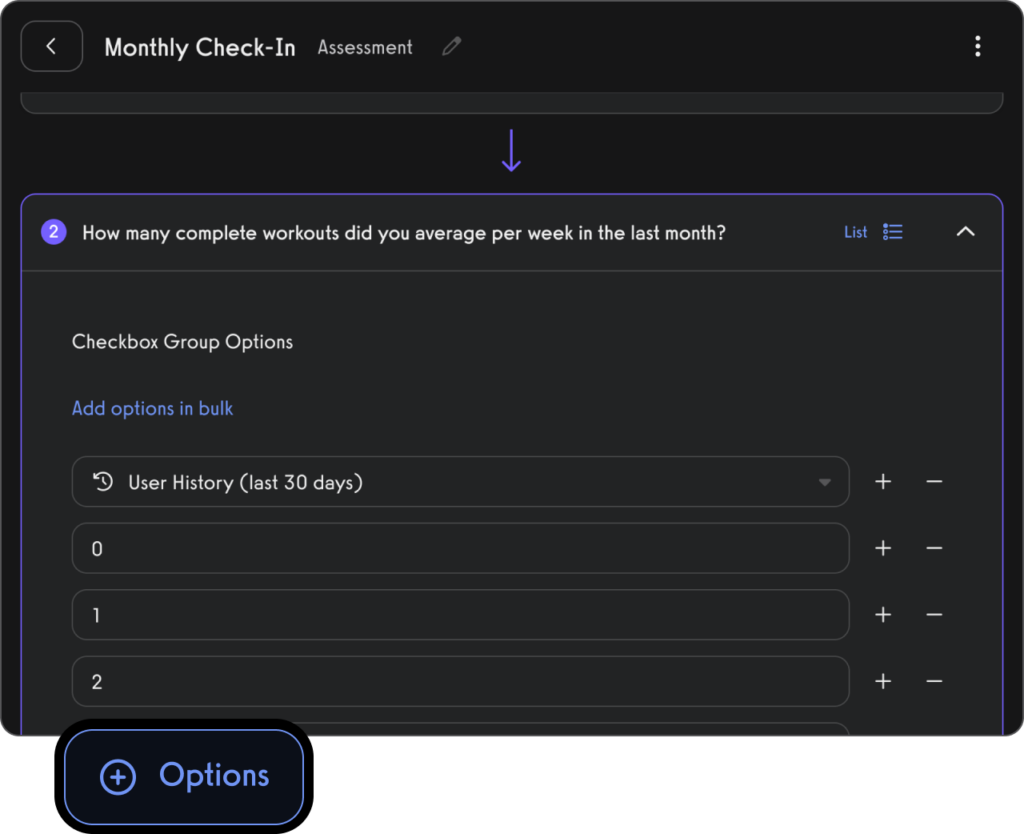 Use fitness habit tracking to inspire and motivate gym members and clients.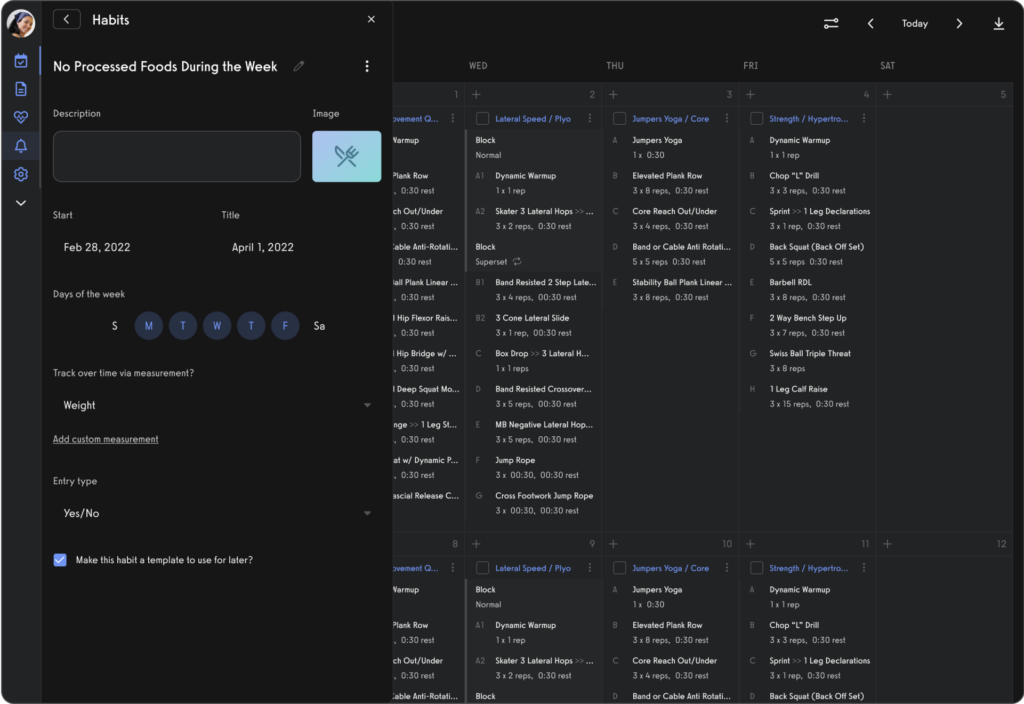 Use fitness progress photos to engage with members.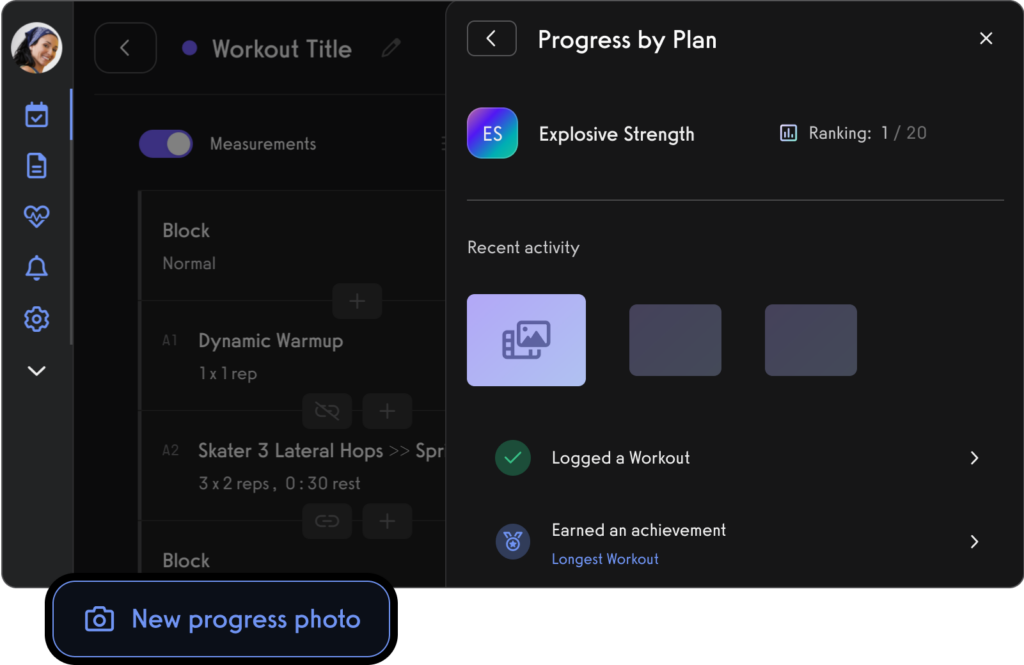 Use fitness leaderboards to track event performance and inspire healthy competition.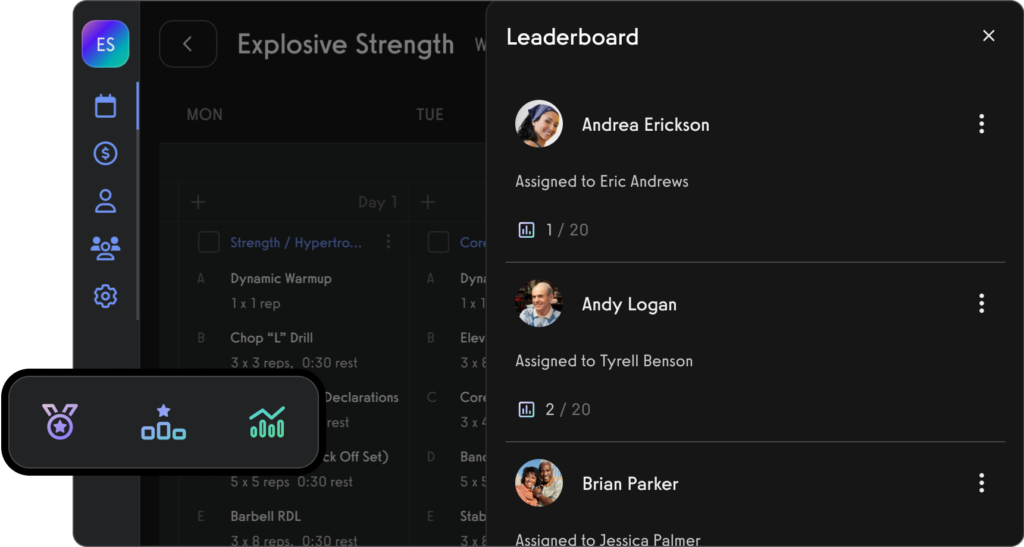 Create exercise supersets in a snap.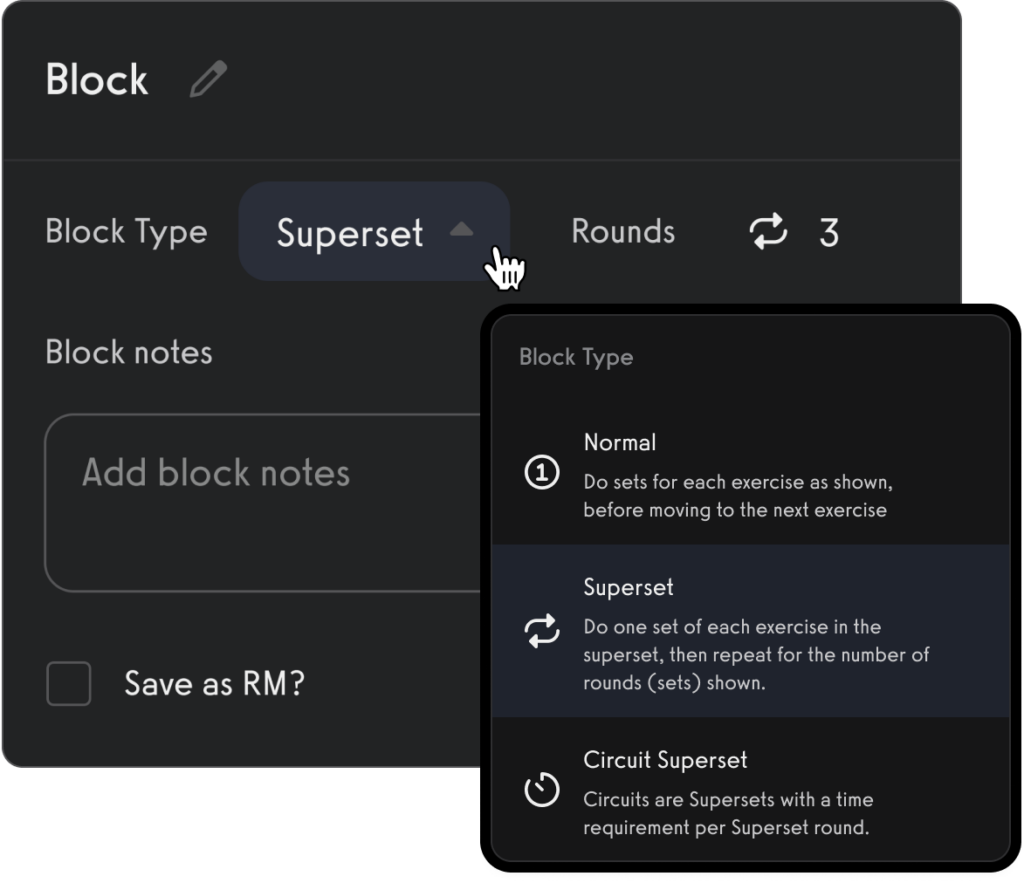 Program exercise rep max progressions with ease.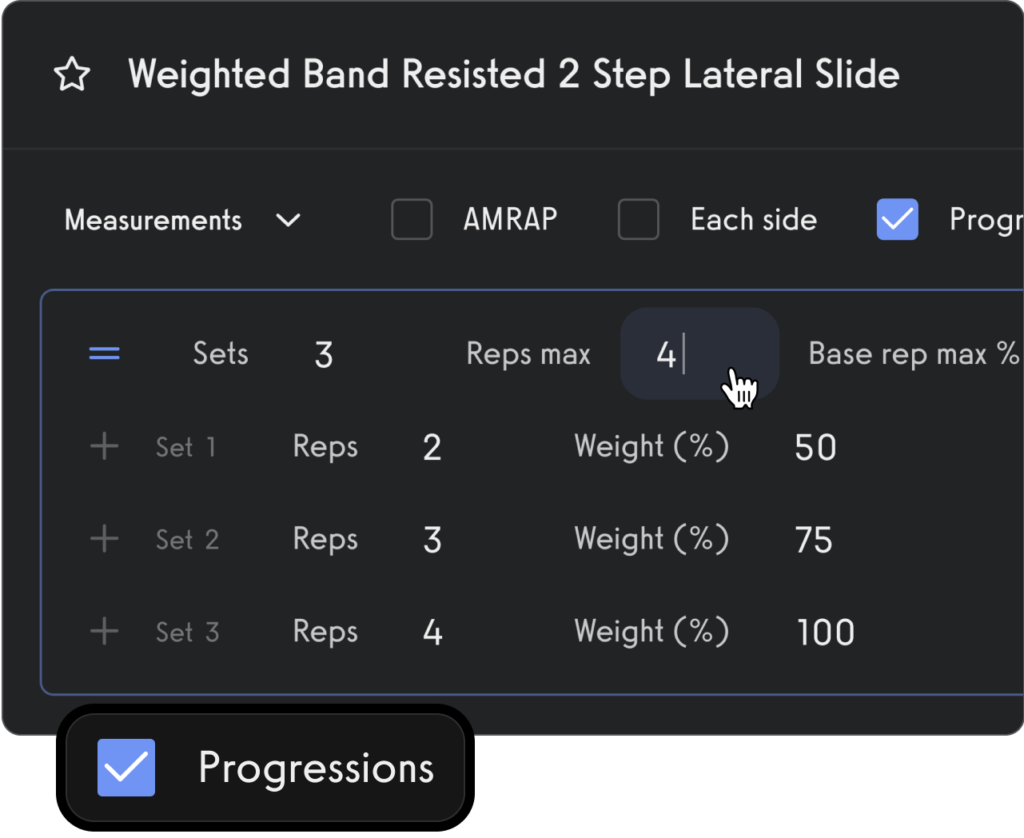 Use the exercise demonstration video library or create your own custom exercise demonstration videos.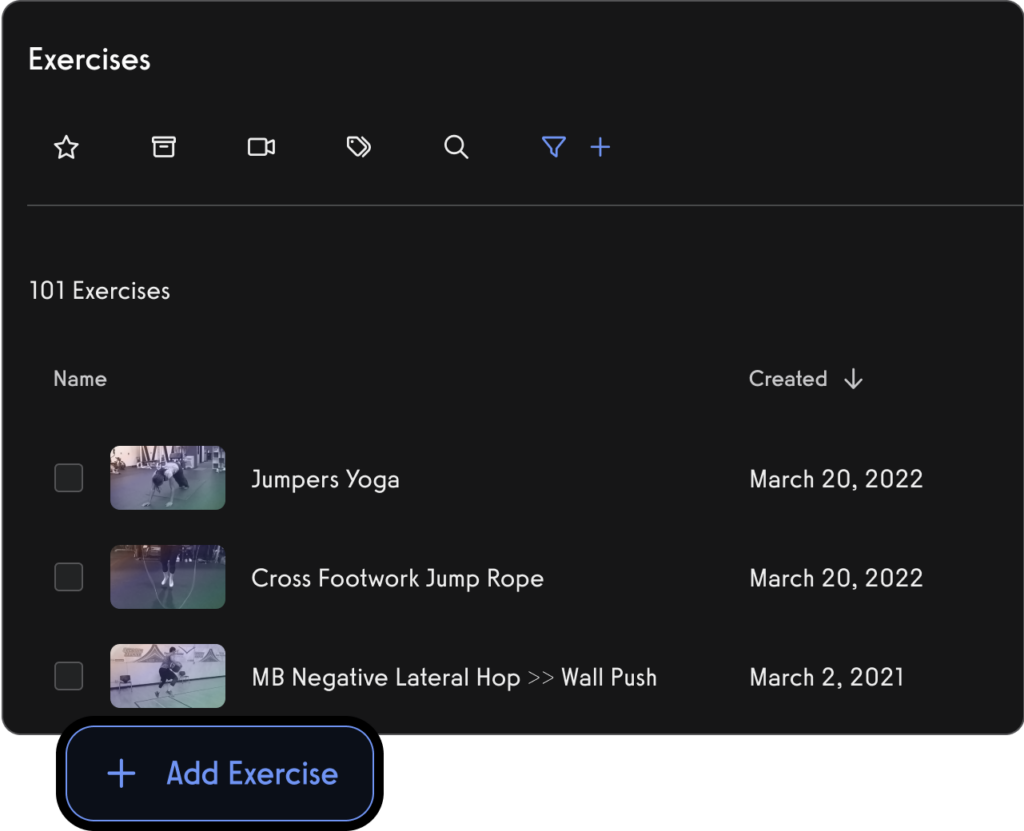 Create workout plans for parents and dependents, teams and more.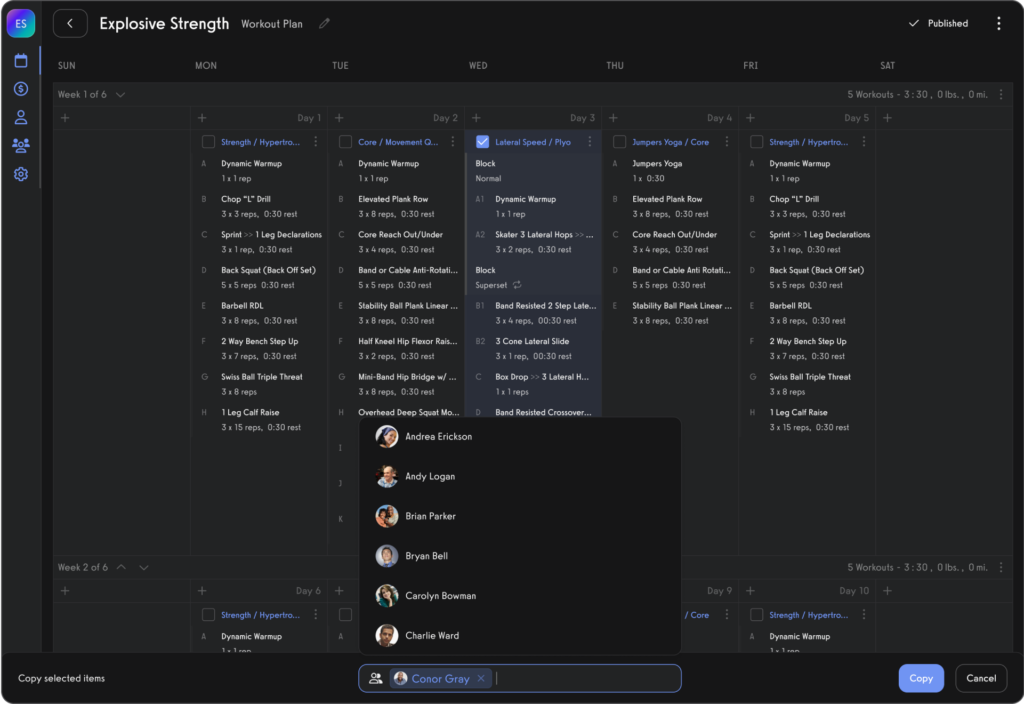 Cast gym TV workouts to in-gym TV screens quickly and efficiently.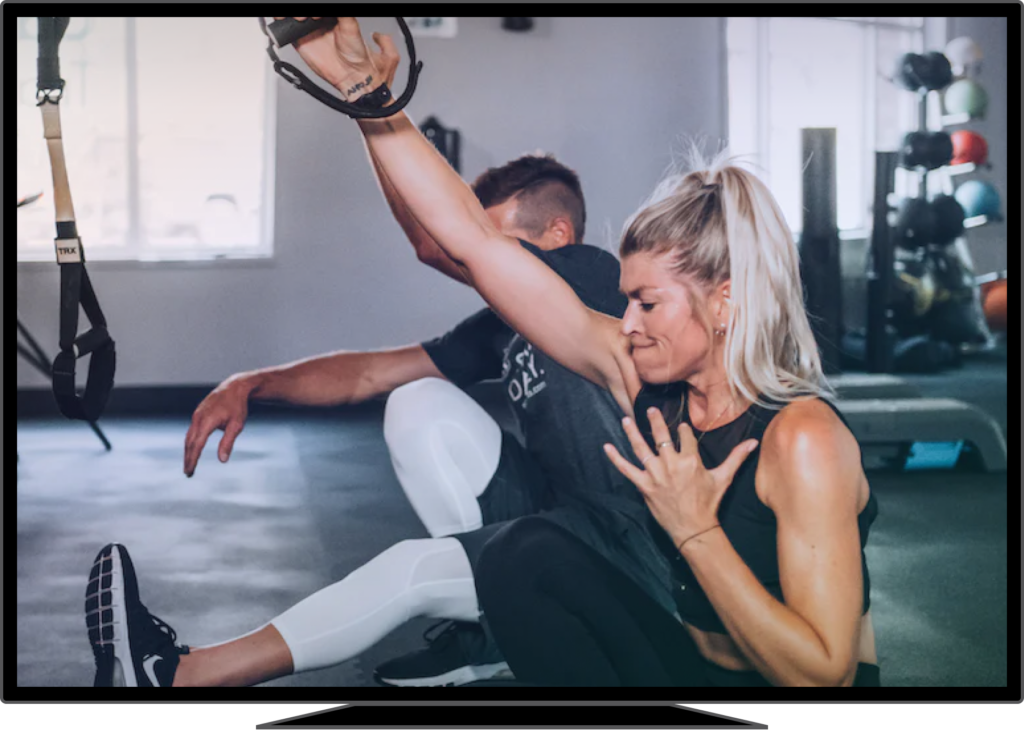 Manage multiple gym locations with ease.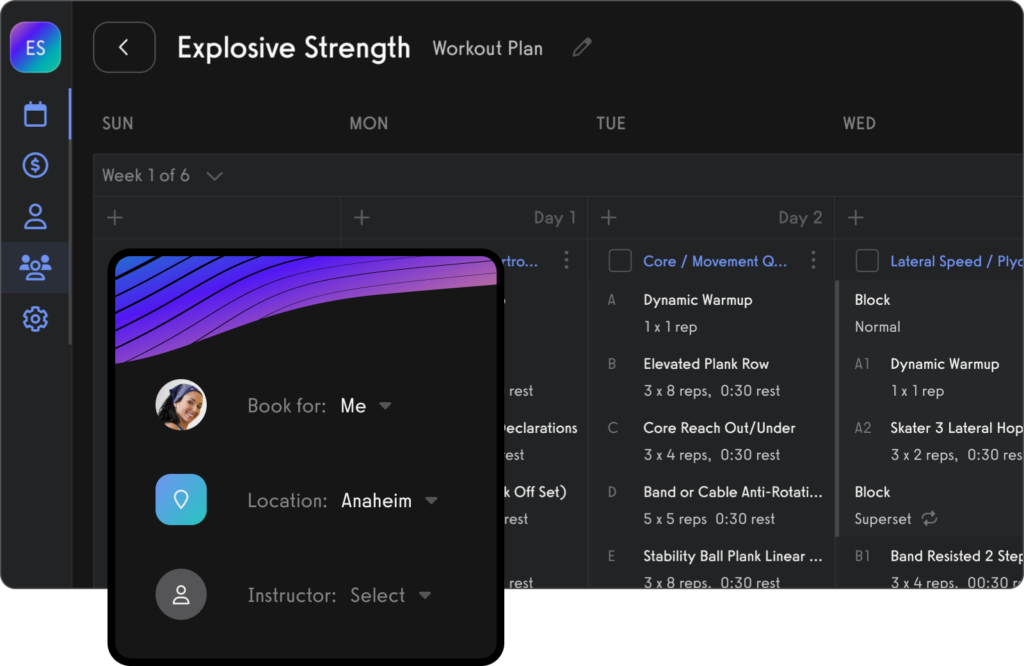 Manage gym members with ease.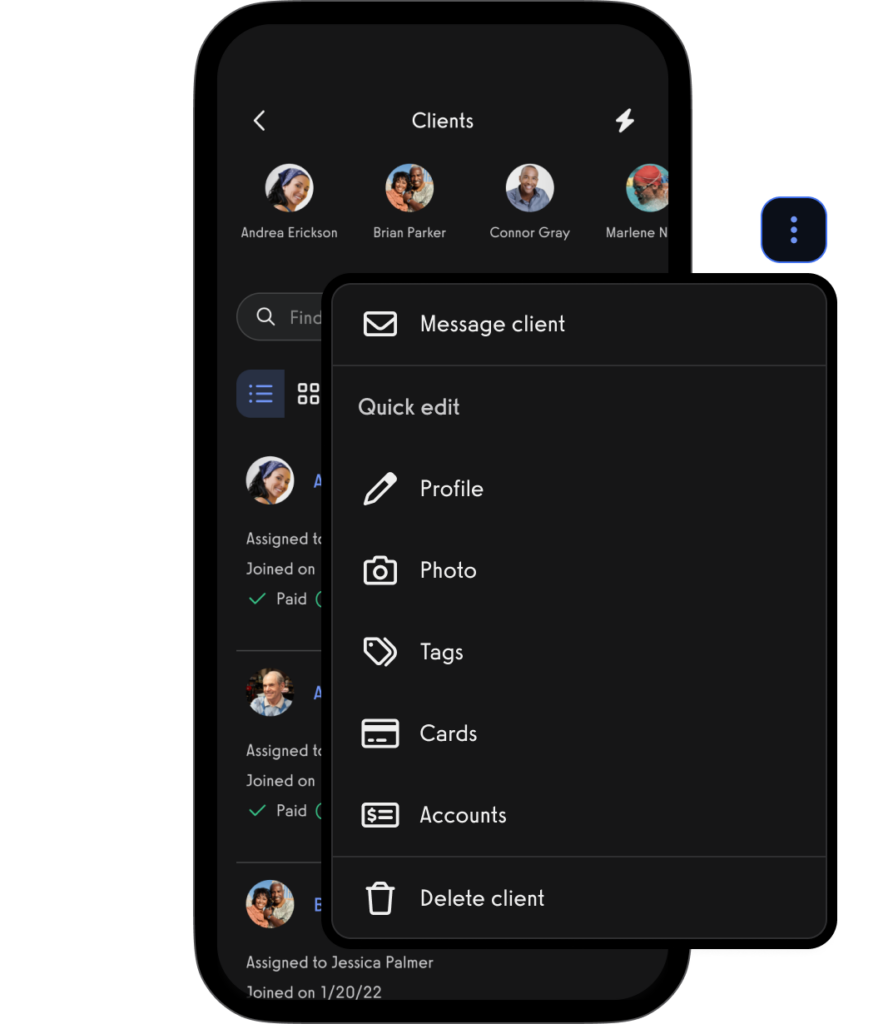 Book appointments for parents and dependents with ease. (Read More: Best Gym Booking Software)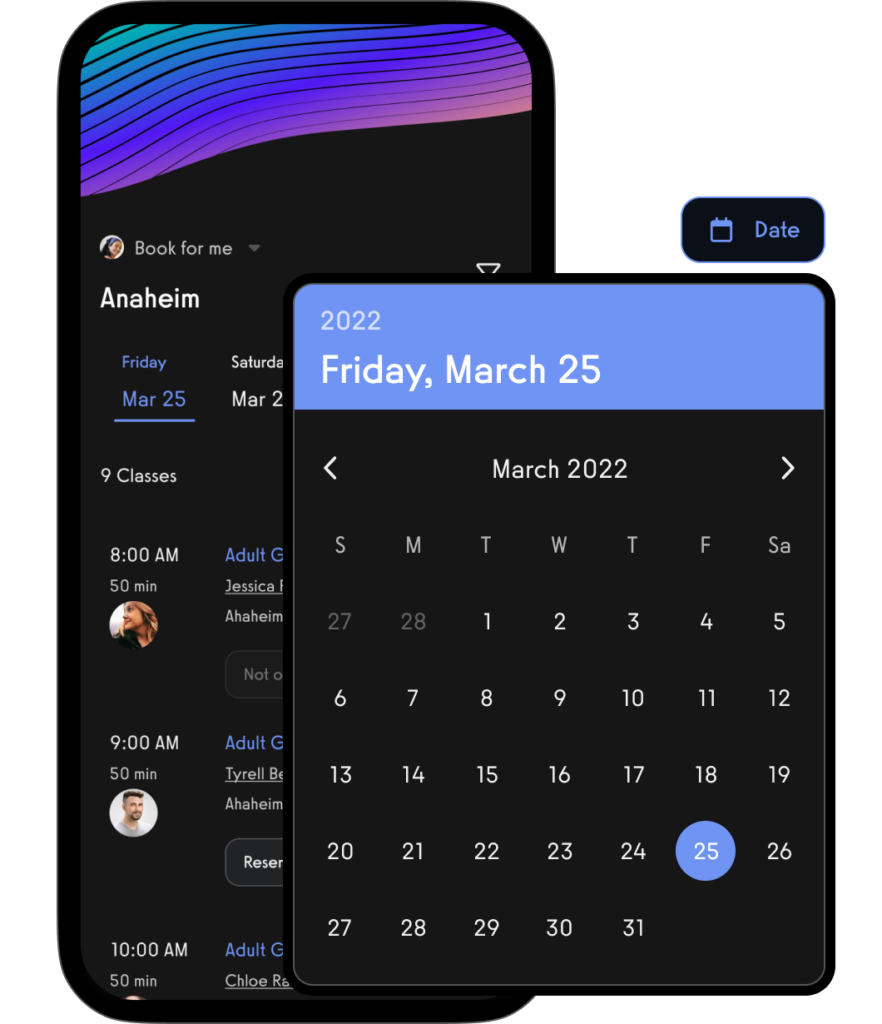 Gym check-in software that makes your life easy. (Read More: Best Gym Check-In Software)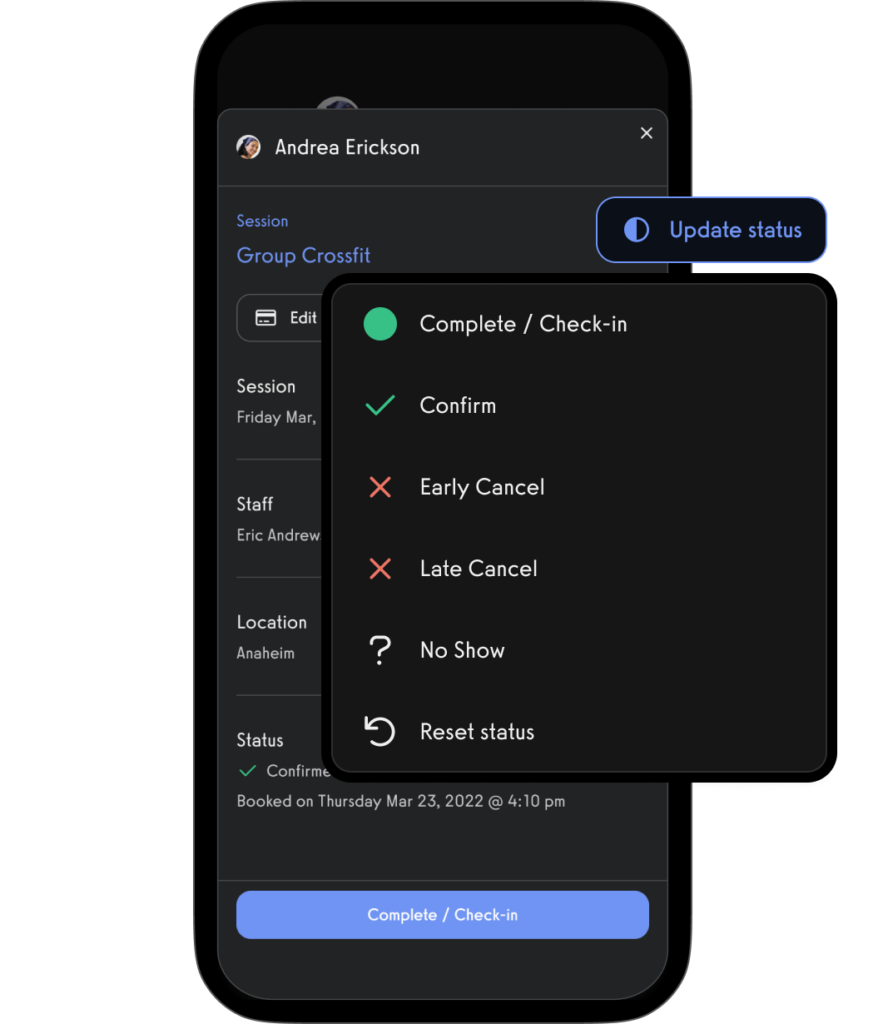 Communicate with gym members, athletes, team members, personal training clients, class members, parents, and dependents via SMS, email, and in-app push notification.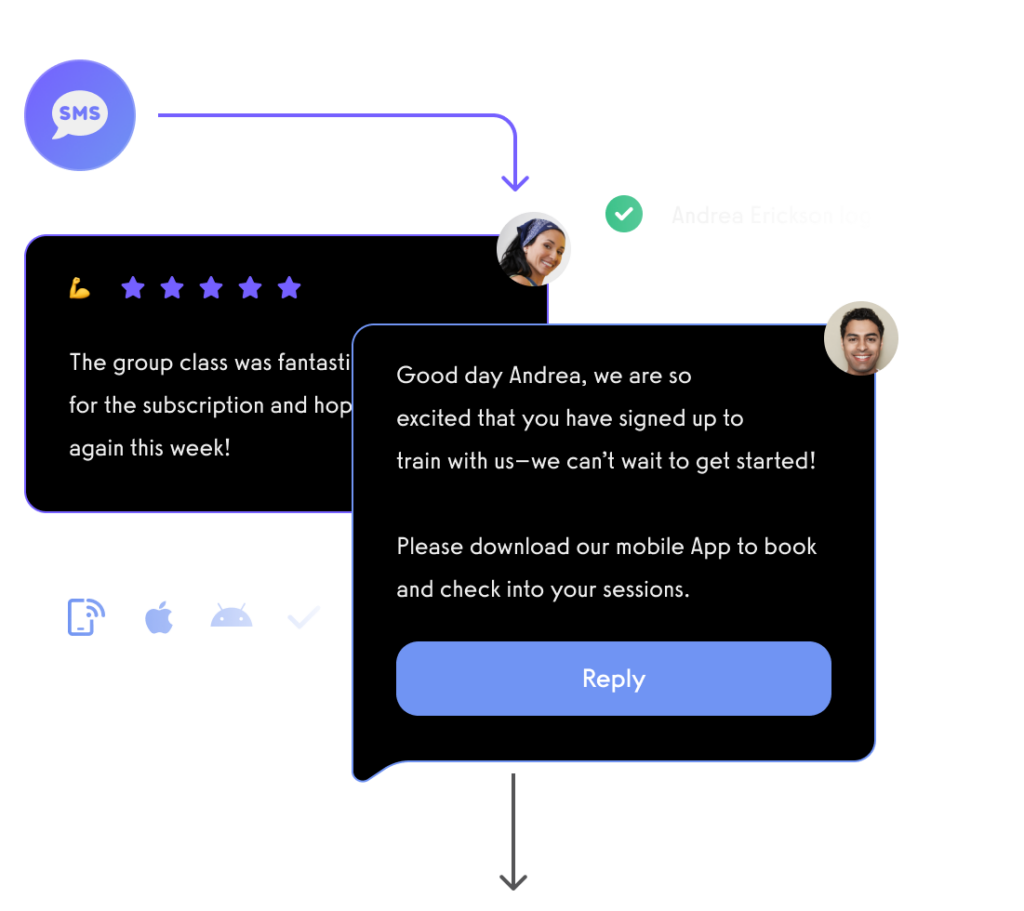 View performance over time, track personal records, and other fitness stats with performance reporting dashboards.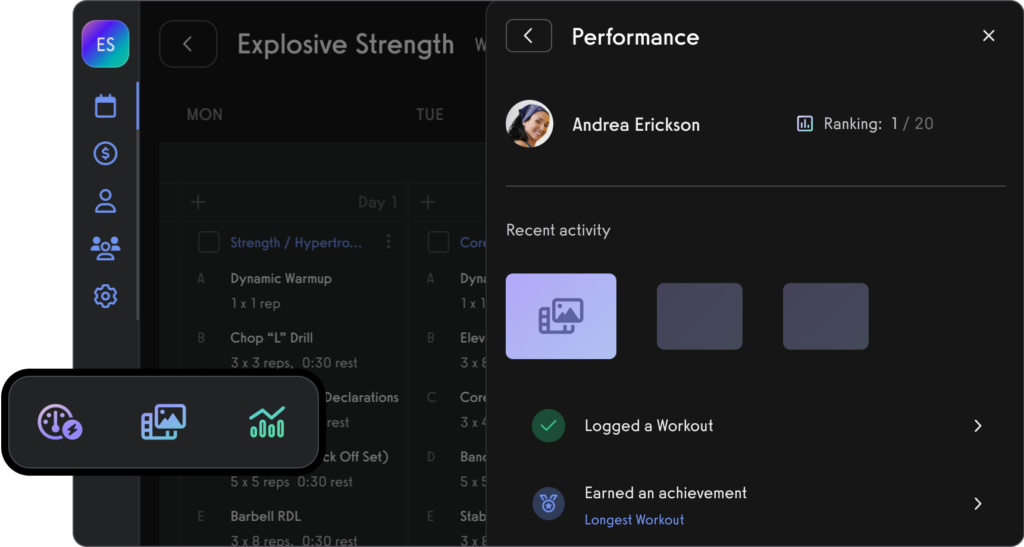 And of course, view all of your gym business reports easily too.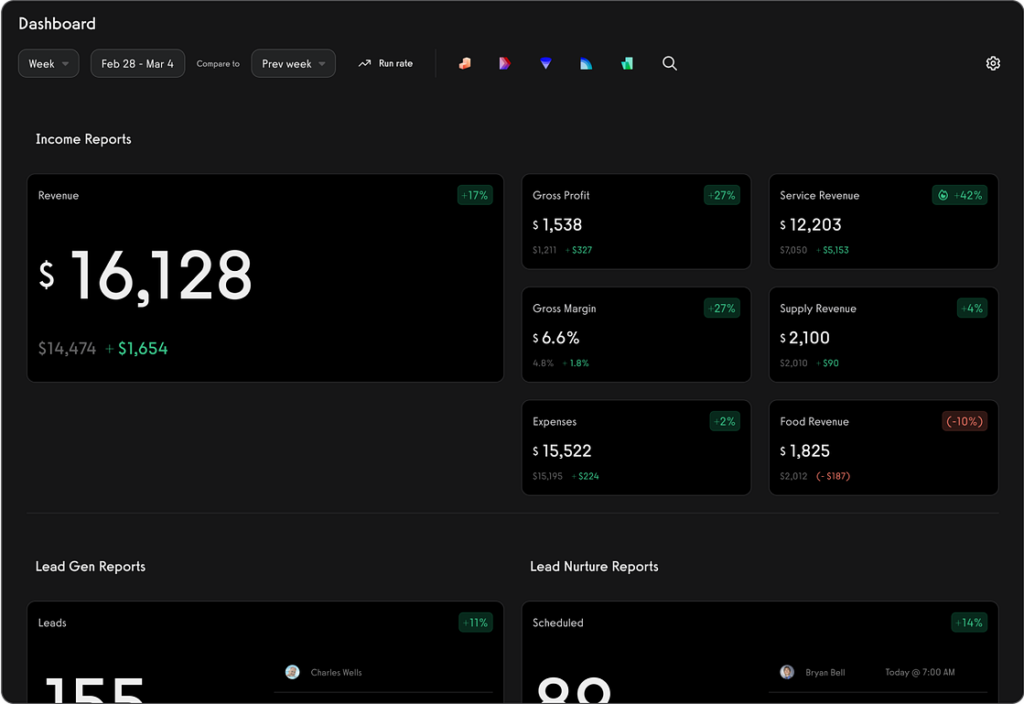 All from your custom-branded fitness apps (Read More: Best Gym Mobile Fitness Apps Software)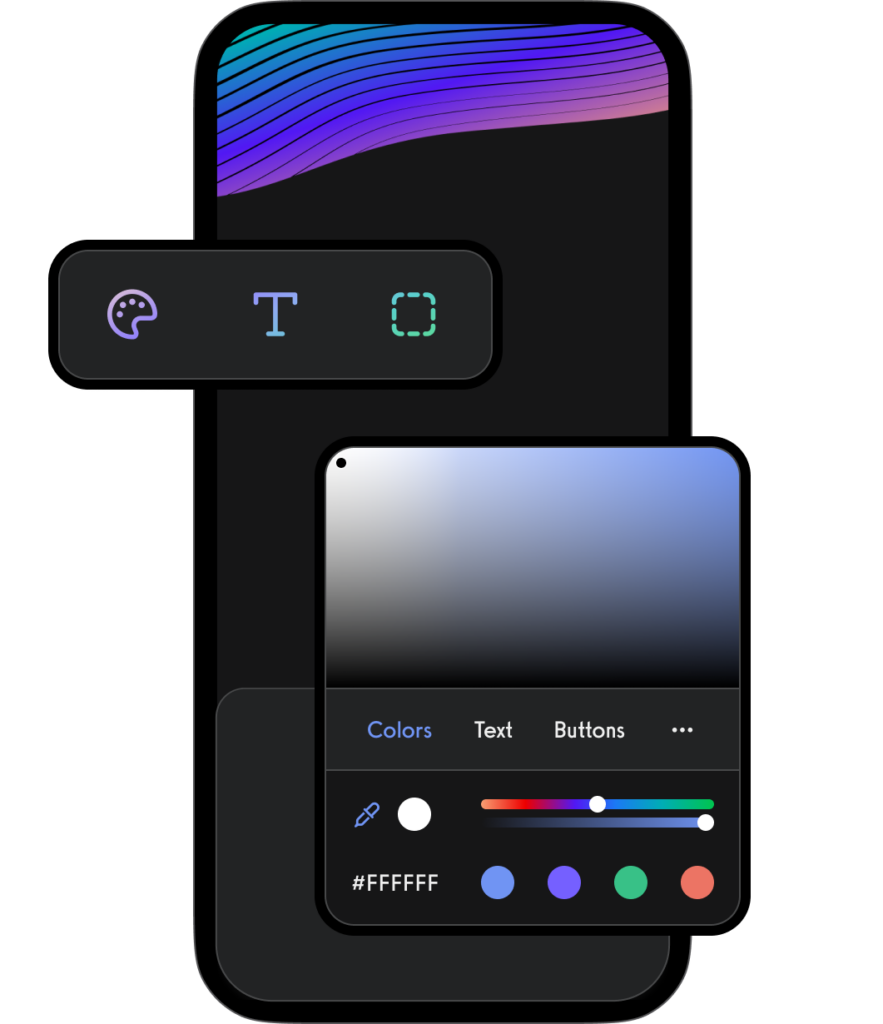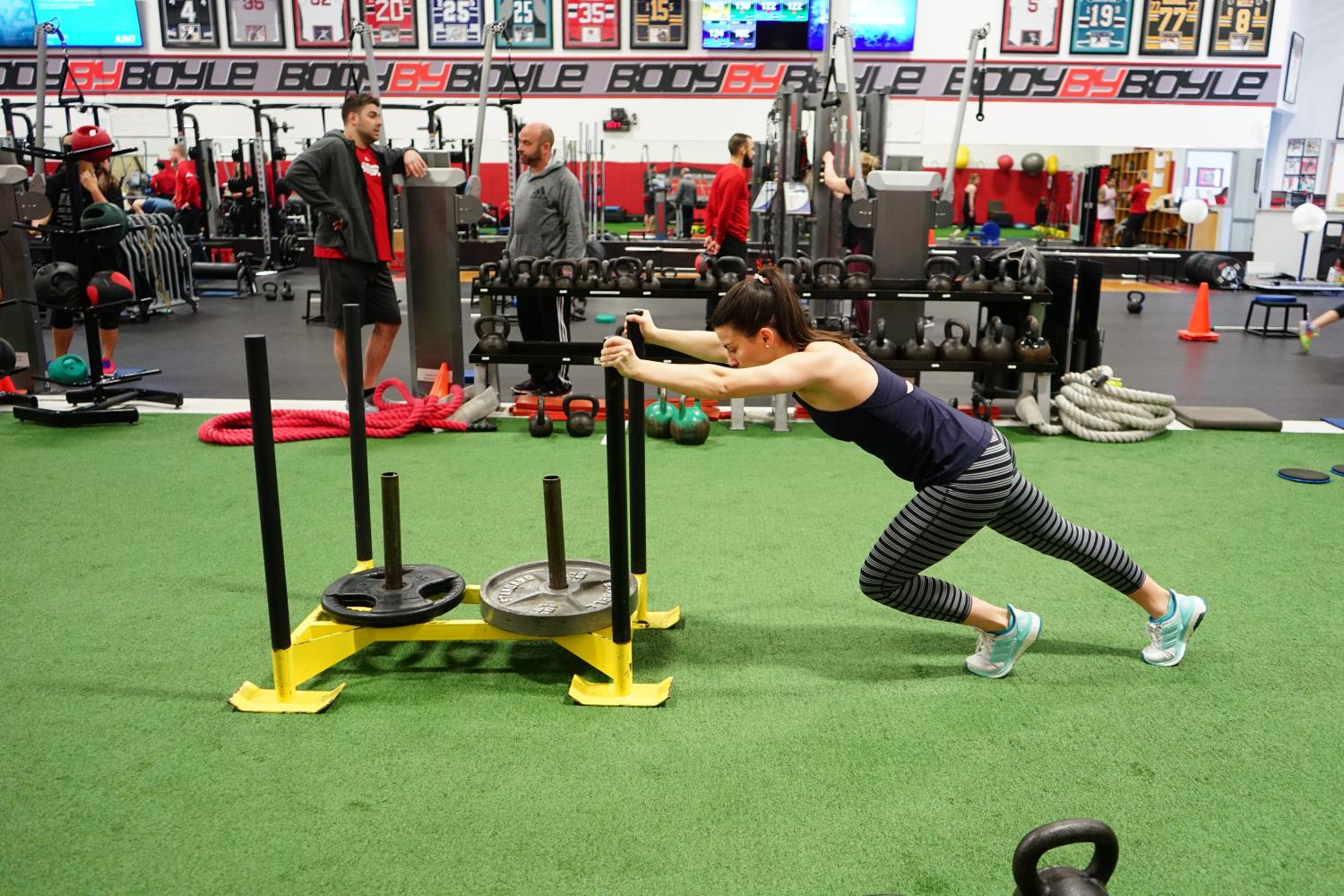 "The Exercise.com team is amazing, and their all-in-one software is more than we ever expected! All of this is made possible by a high-quality team."
Mike Boyle
Co-Founder, MBSC
Want to learn how your gym can take it to the next level? Get a demo now!
Read More:
#2 Wodify Gym Analytics Software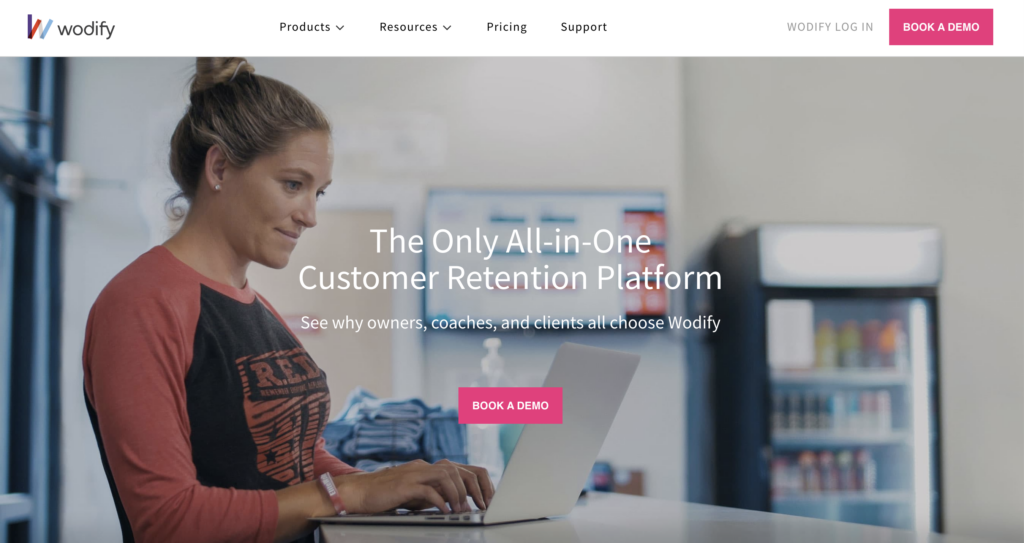 Wodify is a gym management software with a strong emphasis on analytics. It offers detailed reports on attendance, member retention, financials, and more. The analytics dashboard is user-friendly and visually appealing, providing insights at a glance.
Read More: Best Wodify Alternative
#3 Mindbody Gym Analytics Software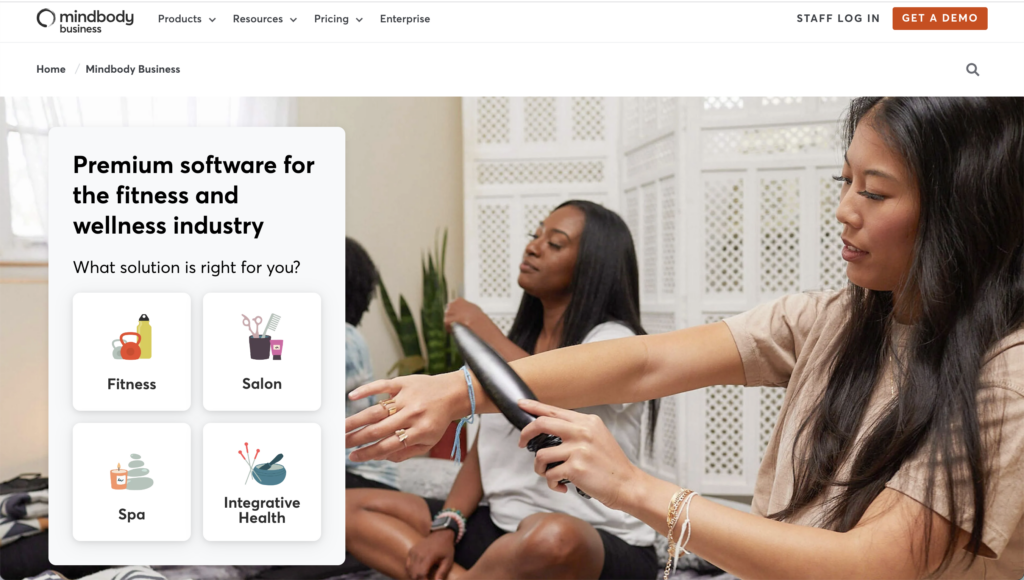 Mindbody is a comprehensive fitness business software solution known for its broad range of features, including powerful analytics. Mindbody offers in-depth reports on sales, revenue, attendance, retention, and more, helping gyms understand their performance and make data-driven decisions.
Read More: Best Mindbody Alternative
#4 Zen Planner Gym Analytics Software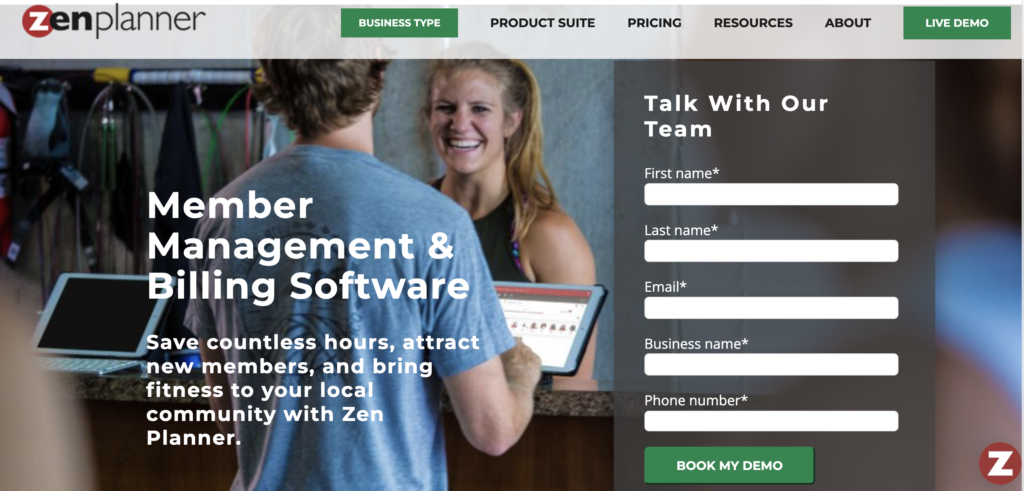 Zen Planner offers a variety of analytics tools as part of its gym management software. These include reports on attendance, financials, member retention, and more. Zen Planner also offers custom reporting, allowing gyms to tailor their analytics to their specific needs.
Read More: Best Zen Planner Alternative
#5 Glofox Gym Analytics Software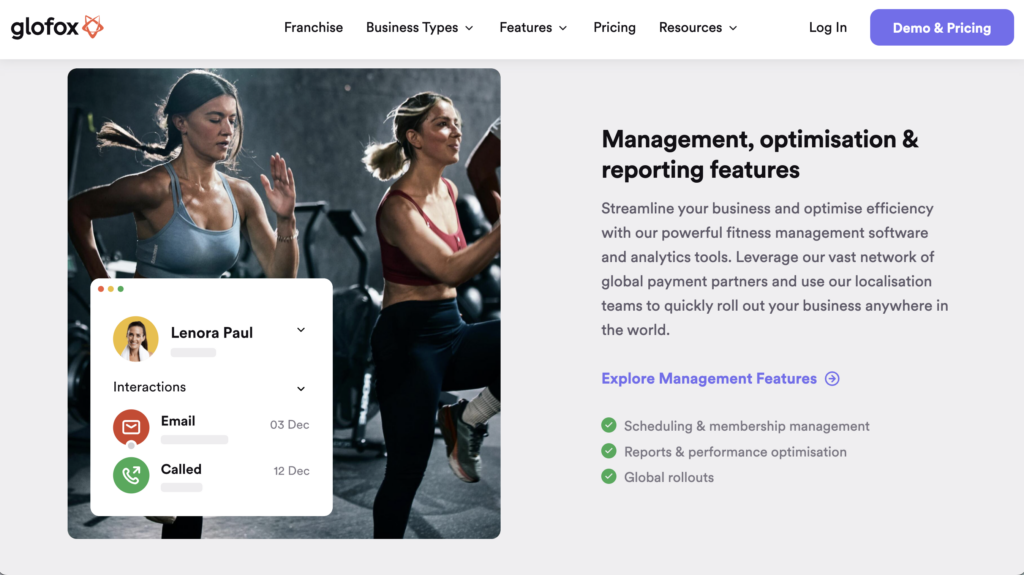 Glofox is a gym management software that includes a suite of analytics tools. These tools provide insights on membership, sales, and retention, with the option to customize reports to fit your gym's unique needs.
Read More: Best Glofox Alternative
#6 Pike13 Gym Analytics Software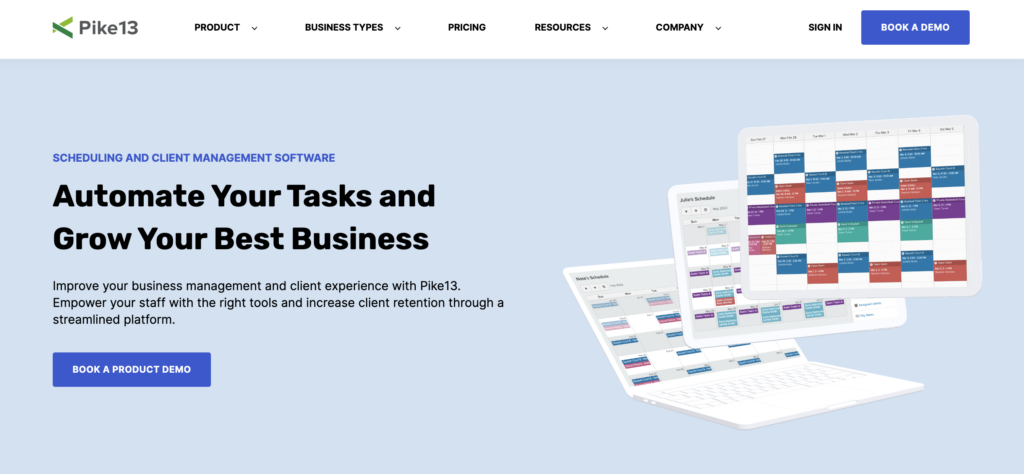 Pike13 offers robust reporting and analytics as part of its gym management software. With Pike13, gyms can track attendance, financials, member retention, and more. The software also provides custom reporting, so you can get the data that matters most to your business.
Read More: Best Pike13 Alternative
#7 PushPress Gym Analytics Software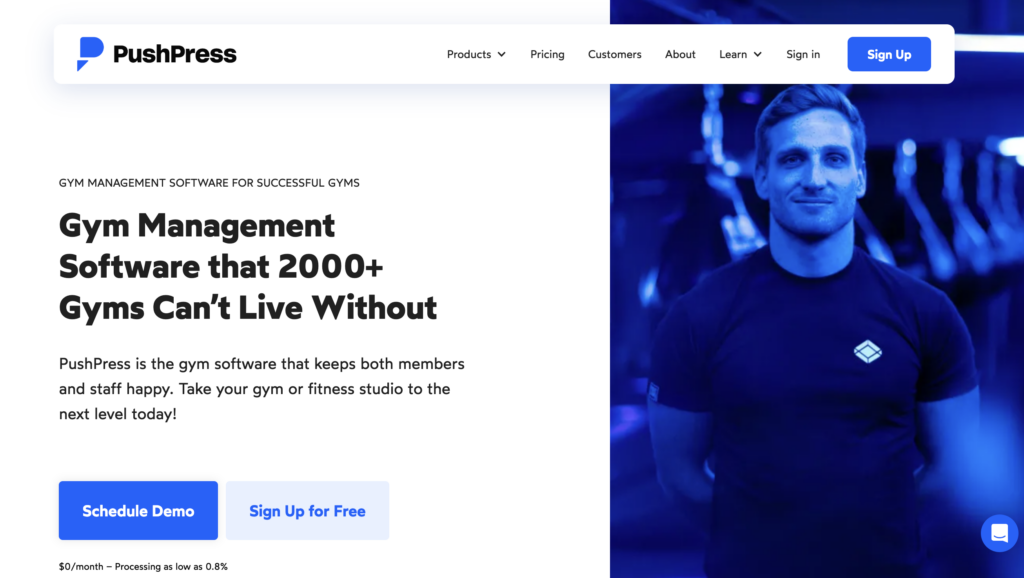 PushPress includes a variety of analytics tools in its gym management software. These include reports on attendance, revenue, member retention, and more. PushPress also offers the ability to export data for further analysis.
Read More: Best PushPress Alternative
#8 ClubReady Gym Analytics Software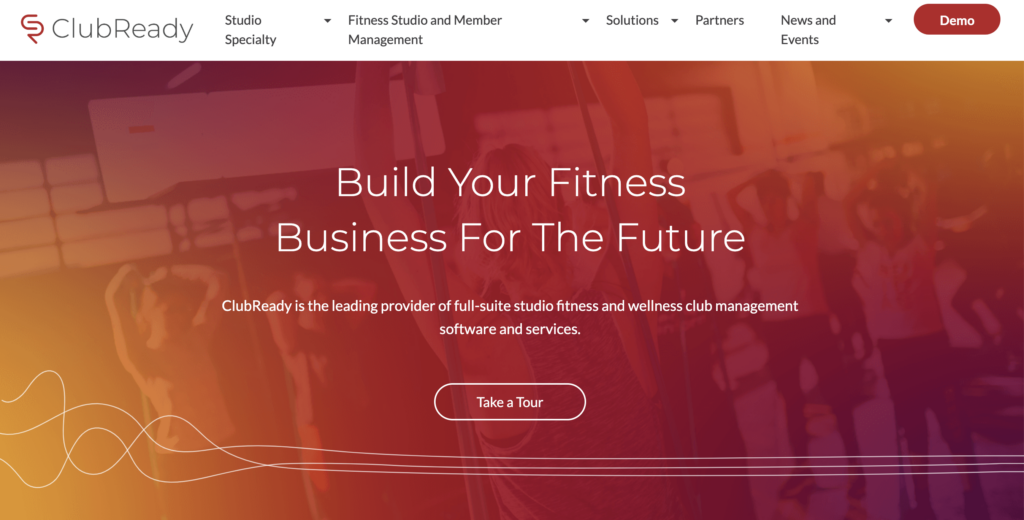 ClubReady is a gym management platform that includes a variety of analytics tools. With ClubReady, gyms can track attendance, financials, member retention, and more. It also offers custom reporting for more personalized insights.
Read More: Best ClubReady Alternative
Case Studies: Gym Owners Thrive Using Analytics Software
The following case studies are theoretical examples of how gym owners could utilize the functionality of Exercise.com's Gym Analytics Software.
Case Study 1: Optimizing Class Schedules with Member Activity Tracking
John owns a mid-size gym in San Francisco. He noticed that some classes were always full while others were sparsely attended. After implementing Exercise.com, John was able to track member activity and discern patterns in class attendance. He adjusted his class schedules to align with peak attendance times, resulting in increased class participation and happier members.
Case Study 2: Boosting Personal Training Revenue with Workout Performance Tracking
Sarah, a gym owner in Boston, wanted to increase her revenue from personal training. She used Exercise.com's workout performance tracking feature to show clients their progress over time, making the value of personal training tangible. This led to an increase in personal training package renewals and a significant uptick in revenue.
Read More: Best Gym Online Training Software
Case Study 3: Financial Forecasting for Growth
David, a gym owner in Denver, was planning to expand his business but was unsure about his financial standing. Exercise.com's financial metrics and custom reporting gave David an accurate picture of his gym's financial health, helping him make informed decisions about expansion.
Case Study 4: Streamlining Operations with Data Export
Emma owns a chain of fitness studios in Miami. She was struggling with managing data across multiple locations. Exercise.com's data export feature allowed Emma to easily manage data across all her studios, resulting in streamlined operations and more time to focus on member engagement.
Case Study 5: Enhancing Business Processes with Software Integration
Mike owns a large gym in New York City. He was using several different software solutions for different aspects of his business, leading to inefficiencies. With Exercise.com's integration with other business software, Mike was able to consolidate his operations into one platform, enhancing efficiency and saving time and money.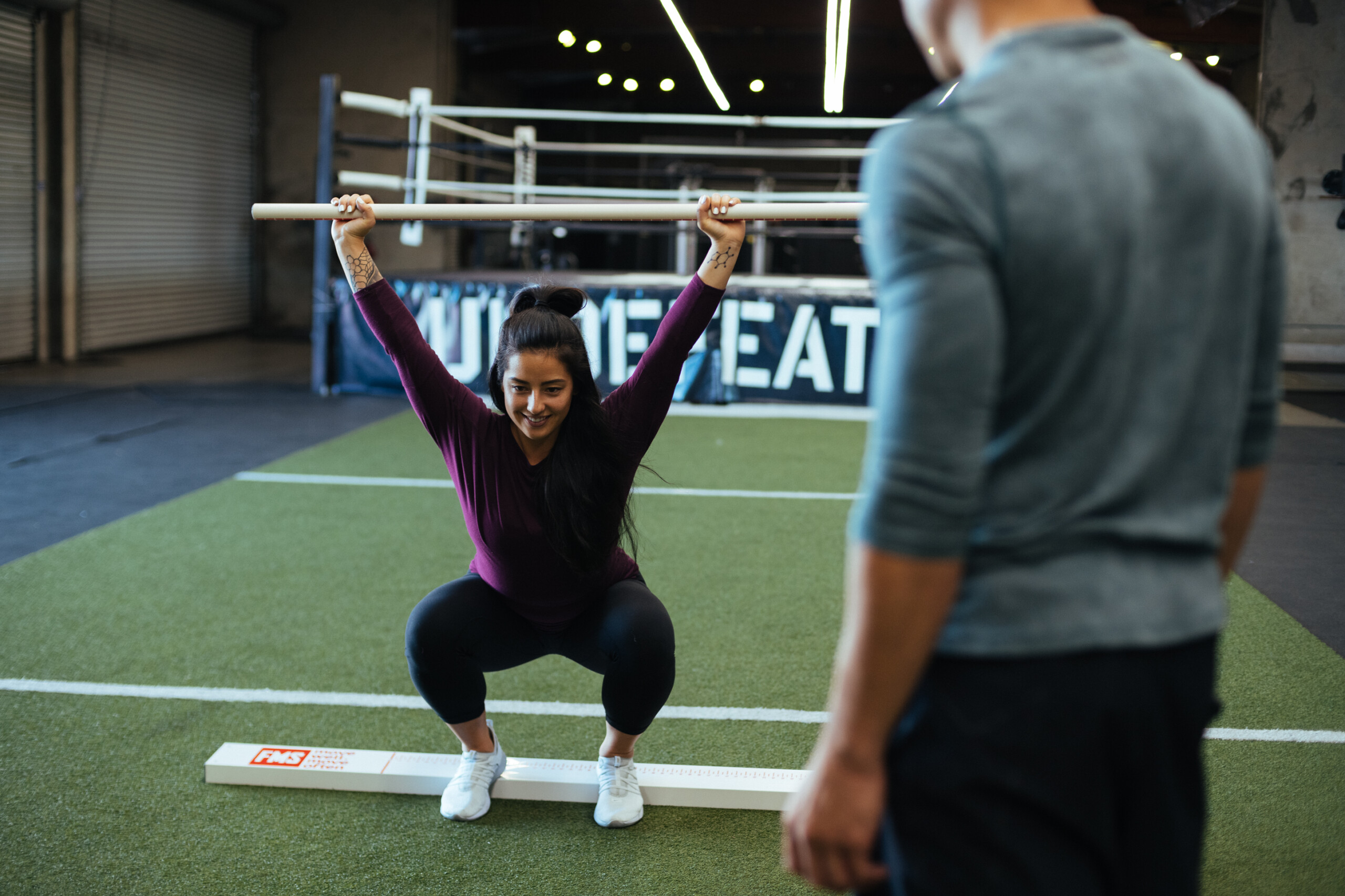 "We went live with our Fitness Business Management software at four locations. Everything is working great. The import and export are easy and the guys are really liking the look and convenience of the platform. From both my side and the user side the platform has exceeded our expectations."
Mike Contreras
Founder & CEO, FMS HS
How can gym analytics software help my business?
Gym analytics software can provide valuable insights into member behavior, attendance patterns, revenue, and more. By analyzing this data, gym owners and managers can make informed decisions about marketing campaigns, staff scheduling, equipment purchases, and other important aspects of their business.
What types of data can gym analytics software track?
Gym analytics software can track a variety of data points, including member demographics, attendance trends, membership sales, revenue, and equipment usage. Some platforms also offer more advanced features like predictive analytics and real-time monitoring.
Do I need a technical background to use gym analytics software?
While some knowledge of data analysis and software tools can be helpful, most gym analytics platforms are designed to be user-friendly and accessible to non-technical users. Many platforms offer training and support to help users get the most out of their data.
Can gym analytics software integrate with other tools and platforms?
Many gym analytics platforms offer integrations with other tools and platforms, such as membership management software, payment processing systems, and marketing automation tools. This can help gym owners and managers get a more comprehensive view of their business operations.
How can gym analytics software help with member retention?
By tracking member behavior and engagement, gym analytics software can help gym owners and managers identify members who may be at risk of canceling their membership. This information can be used to create targeted retention campaigns and improve member satisfaction.
Read More: Best Gym Member Engagement Software
Is gym analytics software expensive?
The cost of gym analytics software can vary widely depending on the platform and the features offered. Some platforms offer a free or low-cost basic version, while others require a higher investment for more advanced features. It's important to consider the value that the software can provide to your business when evaluating the cost.
How can I ensure the privacy and security of my gym data with analytics software?
It's important to choose a gym analytics software platform that takes data privacy and security seriously. Look for platforms that offer features like data encryption, user access controls, and compliance with industry standards like GDPR and HIPAA. It's also a good idea to review the platform's privacy policy and terms of service before signing up.
How can I get started with gym analytics software?
To get started with gym analytics software, first identify your business goals and the types of data you want to track. Then, research and compare different platforms to find one that meets your needs and budget. Many platforms offer free trials or demos to help you evaluate their features and usability. Once you've chosen a platform, work with your team to implement the software and start collecting and analyzing data.
Transform Your Gym Business with the Best Analytics Software
In today's fast-paced fitness industry, it's more important than ever to have access to accurate, real-time data to make informed decisions for your gym business. Whether you're looking to improve member retention, optimize pricing, or identify areas for growth, the best gym analytics software can provide you with the insights and tools you need to take your business to the next level. By investing in a top-quality fitness club analytics solution, you can gain a competitive edge, increase revenue, and deliver an exceptional experience to your members. So don't wait – start exploring your options today and transform your gym business with the power of data-driven decision-making.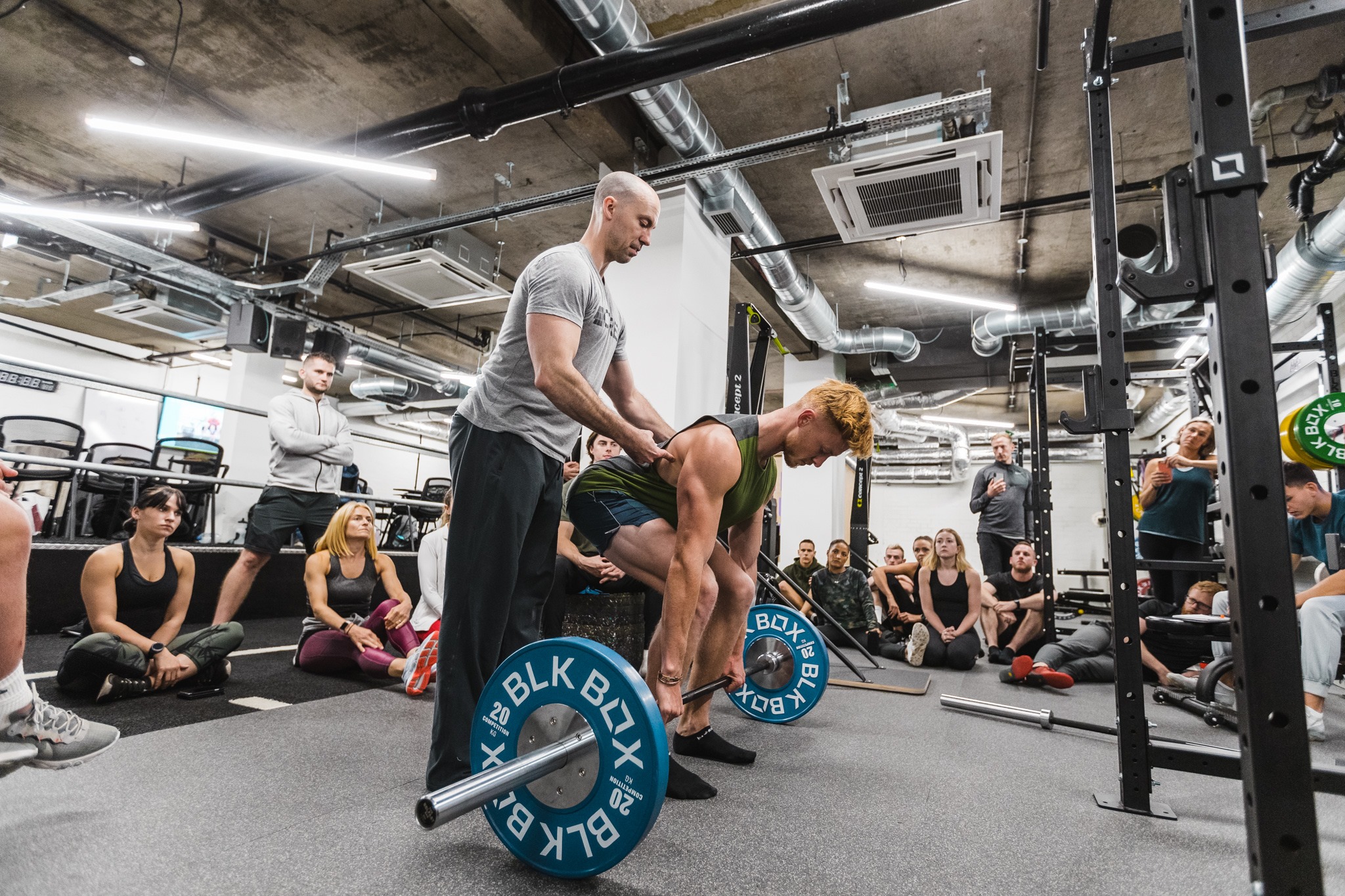 Exercise.com makes my life easier by providing an all-in-one solution and the opportunity to help those who otherwise would never have access to my programming!
Tony Gentilcore
Founder, Core Online
Read More:
Tyler Spraul
is the director of UX and the head trainer for Exercise.com. He has his Bachelor of Science degree in pre-medicine and is an NSCA-Certified Strength and Conditioning Specialist® (CSCS®). He is a former All-American soccer player and still coaches soccer today. In his free time, he enjoys reading, learning, and living the dad life.