82 Gym Twitter / X Ideas in 2023
Read our big list of gym Twitter / X tweet ideas and fitness Twitter ideas that you can use to engage your gym members and fitness clients. When you're out of ideas for gym social media posts then browse through our list to get inspiration for your gym social media marketing strategy. Sometimes all it takes is a little creativity to learn how to get fitness clients on Twitter and it all starts with creative fitness Twitter tweet ideas. Read on for some the best gym marketing ideas: creative and unique gym Twitter tweet ideas!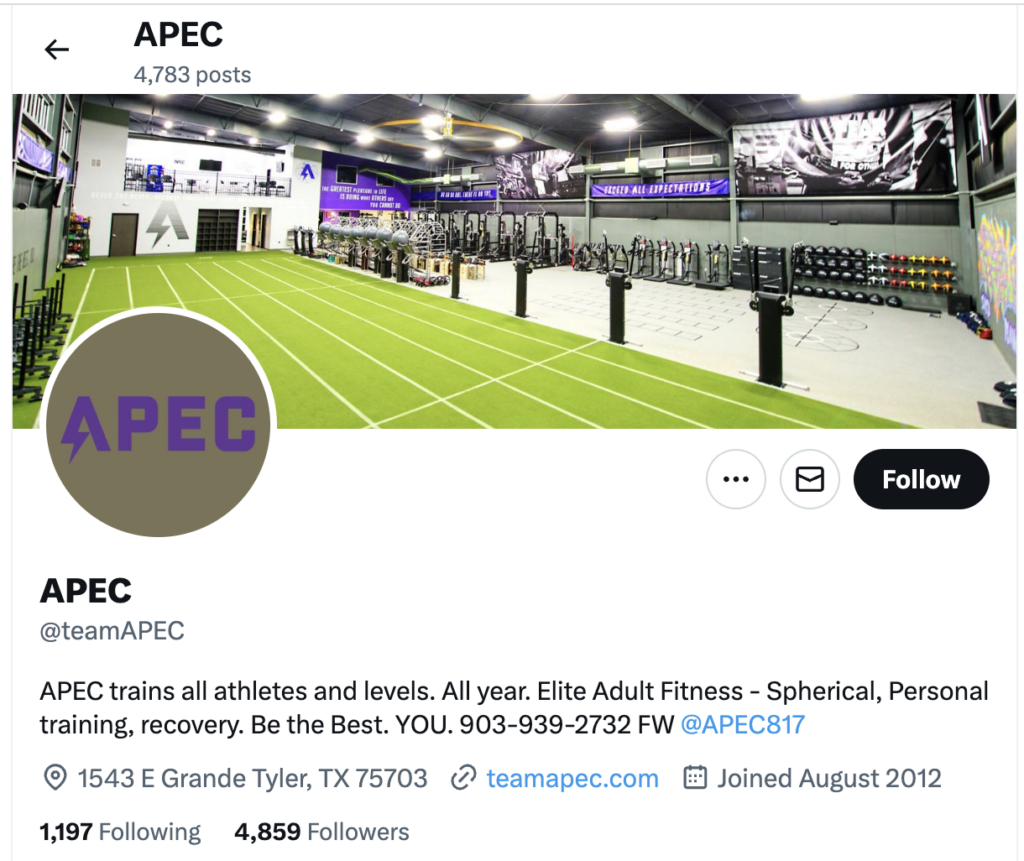 Are you struggling to come up with creative and engaging Twitter posts for your gym's social media presence? Well, look no further! In this article, we have compiled a comprehensive list of gym Twitter post ideas that will help boost your gym's online community, attract new members, and keep your followers engaged. From inspirational fitness quotes to interactive challenges, we've got you covered. So, grab a cup of coffee and get ready to dive into the world of Twitter post ideas for your gym.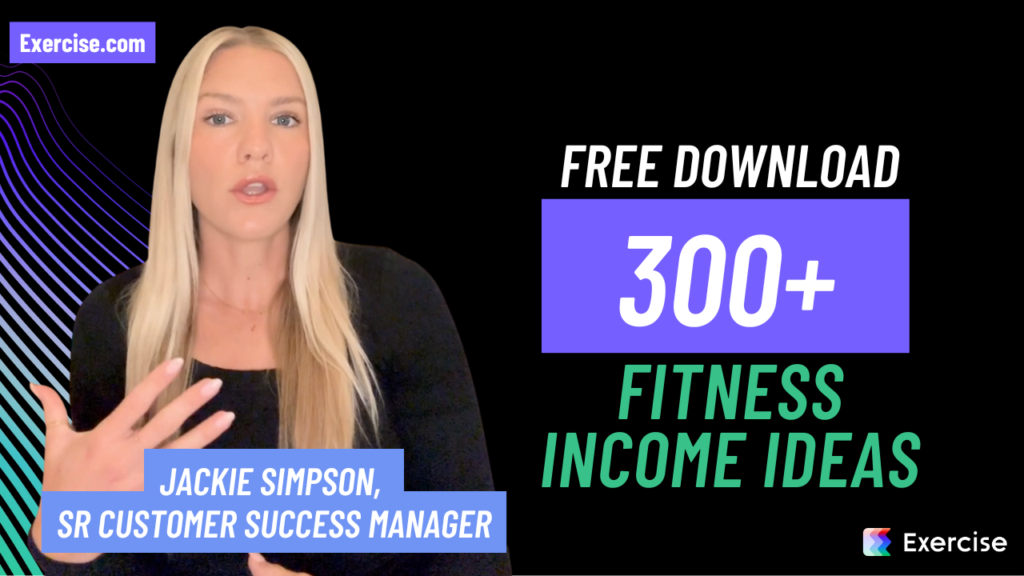 This article provides a comprehensive list of creative and effective gym Twitter ideas to boost your social media presence and attract more members. Then be sure and use the best software for fitness influencers, the best software for gyms, and the best software for personal trainers who want to grow their fitness business and learn how to make money from fitness. You can grow your business by selling workout plans, using our white label fitness app builder software to offer a custom branded fitness app, learning how to run an online fitness challenge, and much more. Looking for fresh ideas to engage your gym's Twitter followers? Check out this article for a list of creative and effective post ideas that will help you boost your online presence and connect with your audience.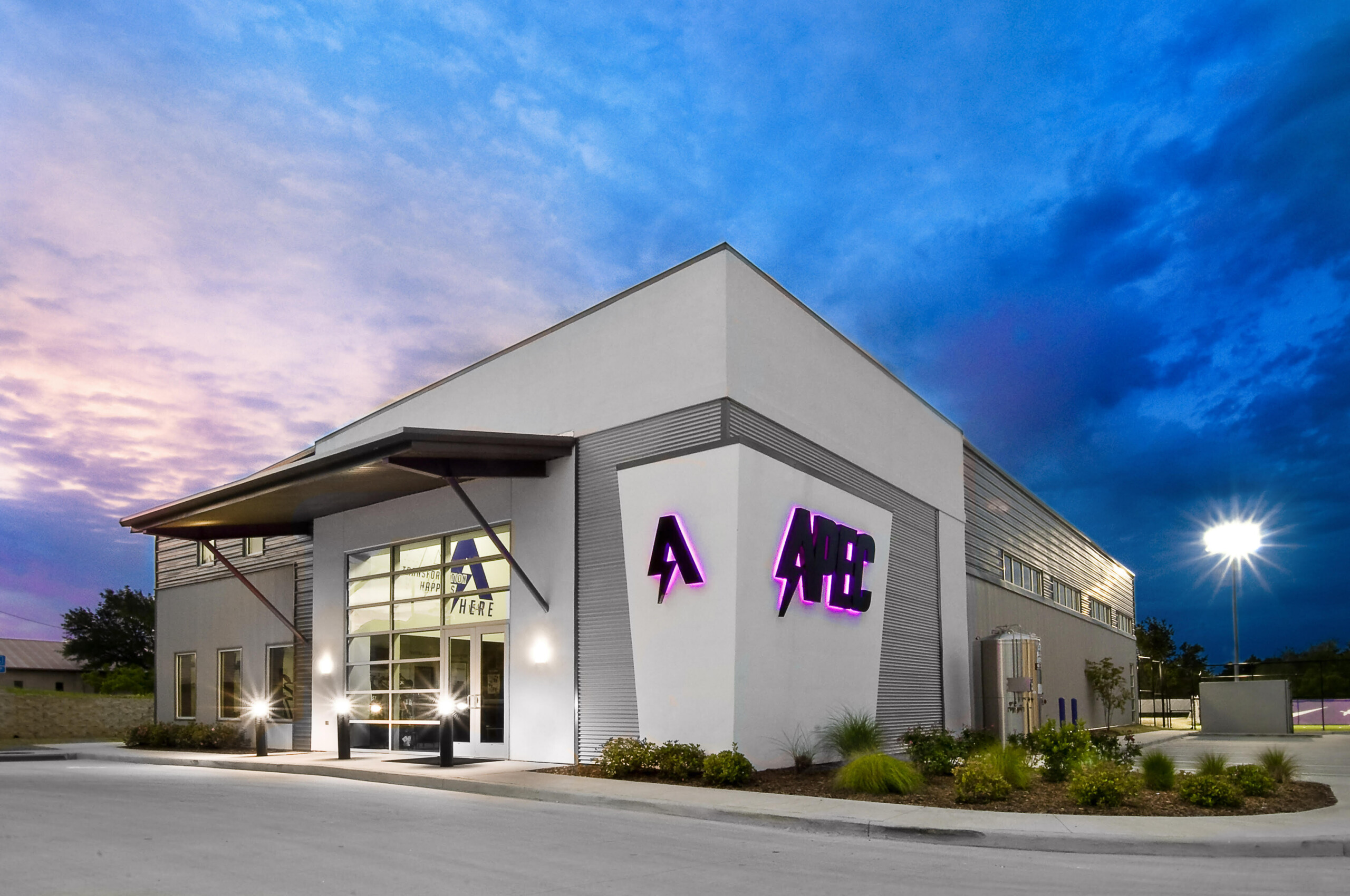 Exercise.com is simply the best. We were using three or four different apps or softwares to do what we can now do all in one with the Exercise.com platform.
Brandon Stroupe
Founder and President, APEC Sports Performance
Best Gym Twitter Ideas
Here's a list of 82 Twitter post ideas for gyms, which can be an excellent way to engage with followers, promote services, and share helpful information:
Daily Workout Tips: Share daily or weekly workout tips and routines.
Member Spotlight: Feature success stories from gym members (with consent).
Health Quotes of the Day: Inspire followers with motivational health and fitness quotes.
Flash Sales or Discounts: Announce limited-time offers or special discounts.
Fitness Challenges: Engage followers with fitness challenges and hashtags.
Nutrition Tips and Recipes: Share healthy recipes, snack ideas, or nutrition tips.
Live Q&A Sessions: Host live Q&A sessions with trainers or nutritionists.
Staff Introduction: Feature staff members with fun facts or their fitness philosophies.
Behind-the-Scenes Looks: Offer a sneak peek into daily life at the gym.
Highlight Group Classes: Promote specific group classes with images or videos.
Guest Posts by Experts: Collaborate with experts in fitness, nutrition, or mental wellness.
Holiday-Themed Workouts: Share workouts tailored for specific holidays.
Safety Measures and Protocols: Update followers on safety guidelines.
Quick Fitness Polls: Engage followers with quick polls on fitness preferences.
Yoga and Mindfulness Tips: Provide relaxation techniques or short yoga routines.
Highlight Exercise.com Features: If using Exercise.com, share its unique features.
Weekly Progress Check-ins: Encourage followers to share their weekly progress.
Celebrate Gym Milestones: Announce anniversaries, membership milestones, etc.
Community Involvement: Share the gym's involvement in local community events.
Promote Gym Merchandise: Highlight apparel or products available at the gym.
Collaborate with Local Businesses: Promote partnerships or discounts with local businesses.
Travel Workout Ideas: Offer workout tips for followers who are traveling.
Active Recovery Tips: Share advice on rest days and active recovery.
Fitness Myths Debunked: Debunk common fitness myths or misconceptions.
Showcase Special Amenities: Highlight special features like pools, saunas, etc.
Highlight Personal Training with Exercise.com: Showcase personal training features via Exercise.com.
Celebrate Member Birthdays: With consent, wish members happy birthday.
Share Relevant Fitness News: Keep followers updated on fitness industry trends.
Promote Upcoming Events: Announce special events, workshops, or classes.
Sustainable Practices: Share the gym's efforts in sustainability or eco-friendly initiatives.
Post-Workout Meal Ideas: Provide meal or snack ideas for post-workout nutrition.
Promote Virtual Classes: If offering virtual classes, share schedules and links.
Celebrate National Fitness Days: Engage followers on national or international fitness days.
Outdoor Workout Locations: Suggest local outdoor spots for running or exercising.
Collaborate with Fitness Influencers: Partner with local influencers for special content.
Host Giveaways: Organize exciting giveaways to reward and engage followers.
Share Member Testimonials: Post positive reviews or testimonials from satisfied members.
Show Support for Charitable Causes: Share how the gym supports local charities.
Workout Playlists: Share motivating workout playlists on platforms like Spotify.
Weekly Goals Setting: Encourage followers to set and share their fitness goals.
Highlight Online Booking via Exercise.com: Promote online booking if using Exercise.com.
Pet-Friendly Workouts: Share workouts that include pets or promote pet-friendly classes.
Seasonal Workout Ideas: Offer workout suggestions tailored for different seasons.
Family Fitness Tips: Share activities that families can enjoy together.
New Equipment Announcements: Announce new equipment or upgrades in the gym.
Mindful Eating Practices: Share tips on mindfulness in eating.
Self-Care Sundays: Promote self-care with ideas for relaxing activities.
Monthly Fitness Challenges: Organize monthly fitness challenges with unique hashtags.
Fitness Book Recommendations: Suggest inspiring books related to fitness and wellness.
Express Workouts for Busy Days: Share quick routines for those with limited time.
Spotlight on Different Sports Training: Highlight training specific to various sports.
Wedding Workout Plans: Provide workout tips for individuals preparing for weddings.
Healthy Habits Tips: Share general tips for maintaining a healthy lifestyle.
Highlight Virtual Reality Fitness: If applicable, promote VR fitness opportunities.
Mother's/Father's Day Specials: Share special promotions for parents' special days.
Collaborate with Local Chefs: Share healthy cooking tips with local chefs.
Showcase Youth Fitness Programs: Promote fitness programs for children or teenagers.
Running and Hiking Trails: Suggest local trails for outdoor exercise enthusiasts.
Unbox New Equipment: Share the unboxing or set-up of new gym equipment.
Highlight Complementary Therapies: Promote complementary therapies like massage.
Showcase Online Fitness Coaching via Exercise.com: If using Exercise.com, highlight online coaching.
Self-Defense Tips: Share self-defense tips or promote self-defense classes.
Showcase Partner Gyms: If part of a chain, highlight partner or sister locations.
Share Gym Podcasts or Videos: Promote in-house podcasts or videos on fitness topics.
Highlight Custom Branded Fitness App: If using Exercise.com, promote your custom app.
Fitness During Holidays: Offer guidance on staying fit during various holidays.
Benefits of Different Workouts: Explain the unique benefits of different workout types.
Healthy Eating Out Tips: Share tips for making healthy choices when eating out.
Showcase Small Group Training: Promote benefits of small group training sessions.
Collaborate with Health Experts: Share expert insights or collaborations.
Recovery and Sleep Tips: Provide guidance on recovery and the importance of sleep.
Hydration Reminders: Emphasize the importance of proper hydration.
Showcase Virtual Tour: Share a virtual tour of the gym facilities.
Fitness Technology Tips: Offer tips on using fitness gadgets or apps like Exercise.com.
Promote a Healthy Environment: Share how the gym maintains a positive environment.
Workplace Wellness Tips: Provide wellness practices that can be done at work.
Academic Performance and Exercise: Share how exercise can boost academic success.
Create a Hashtag Campaign: Start a gym-specific hashtag campaign to engage followers.
Special Night Workouts: Promote special evening or themed workout events.
Share Tips from Health Experts: Collaborate with health experts for professional insights.
Promote Artwork or Decor: If the gym has unique artwork or decor, share it.
Encourage Engagement with Questions: Ask open-ended questions to encourage interaction.
These Twitter post ideas can help create a vibrant and engaging online community. Highlighting features of Exercise.com can also integrate your Twitter presence with your overall business strategy, as it's a professional solution for fitness professionals like gym owners, personal trainers, online fitness coaches, and more.
Read More: Personal Trainer Twitter Ideas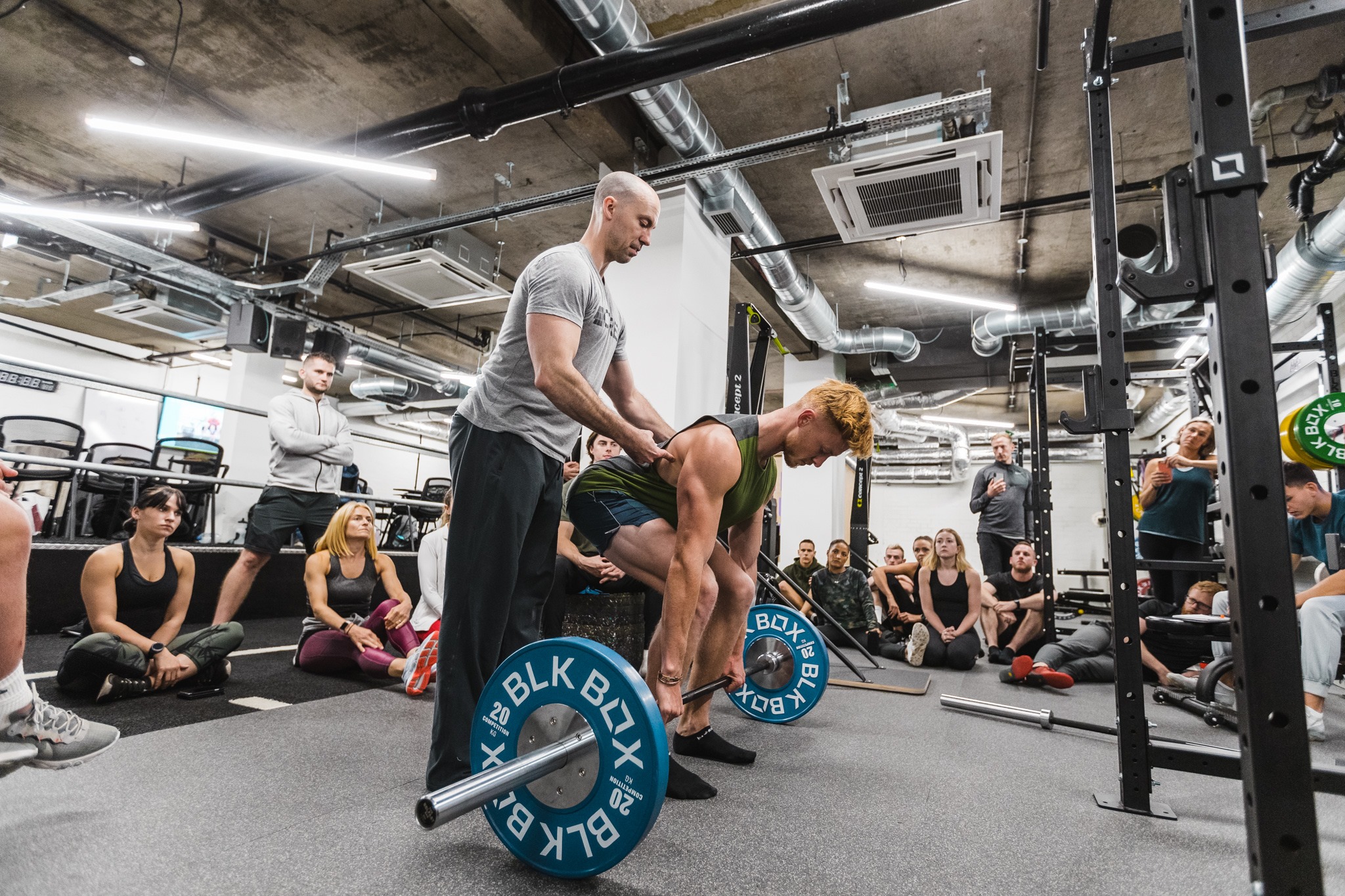 Exercise.com makes my life easier by providing an all-in-one solution and the opportunity to help those who otherwise would never have access to my programming!
Tony Gentilcore
Founder, Core Online
If your gym utilizes Exercise.com, be sure to highlight its features in relevant posts, as it provides a professional solution for various business needs.
Read More:
How to Use Twitter to Boost Your Gym's Social Media Presence
Twitter is a powerful platform that can significantly enhance your gym's social media presence if used effectively. To make the most out of Twitter, start by optimizing your profile. Ensure that your bio clearly communicates your gym's unique selling proposition and includes a link to your website. Use eye-catching visuals, such as your gym's logo or photos of your facilities, as your profile and header images to make a strong first impression. Additionally, regularly posting valuable and engaging content, interacting with your followers, and utilizing relevant hashtags are all essential strategies for boosting your gym's social media presence on Twitter.
Another important aspect of using Twitter to boost your gym's social media presence is to actively engage with your followers. Respond to their comments, questions, and mentions in a timely manner. Show genuine interest in their feedback and provide helpful and informative responses. This not only helps to build a strong relationship with your followers but also demonstrates your commitment to customer satisfaction.
Furthermore, consider collaborating with influencers or partnering with other fitness-related businesses on Twitter. By teaming up with influencers who have a large following in the fitness industry, you can reach a wider audience and gain more exposure for your gym. Similarly, partnering with other businesses, such as nutritionists or fitness equipment suppliers, can help you cross-promote each other's services and attract new customers.
Engage Your Followers with These Creative Gym Twitter Post Ideas
Interacting and engaging with your followers is key to maintaining an active and thriving online community. One effective way to do this is by asking thought-provoking questions related to fitness and wellness. For example, you can ask your followers about their favorite workout routine, exercise tips, or healthy meal ideas. Encourage them to share their own experiences and advice, fostering a sense of community and promoting engagement.
Another great way to engage your followers is through shareable and informative infographics. Create visually appealing graphics that provide tips and advice on various fitness topics, such as weight loss, muscle gain, or injury prevention. These infographics can be easily shared, increasing your gym's visibility and attracting new followers.
Don't forget the power of behind-the-scenes content! Give your followers a sneak peek into what goes on behind closed doors at your gym. Share photos or short videos of an intense workout session, classes in action, or trainers demonstrating exercise techniques. This not only humanizes your brand but also generates excitement and interest among your followers.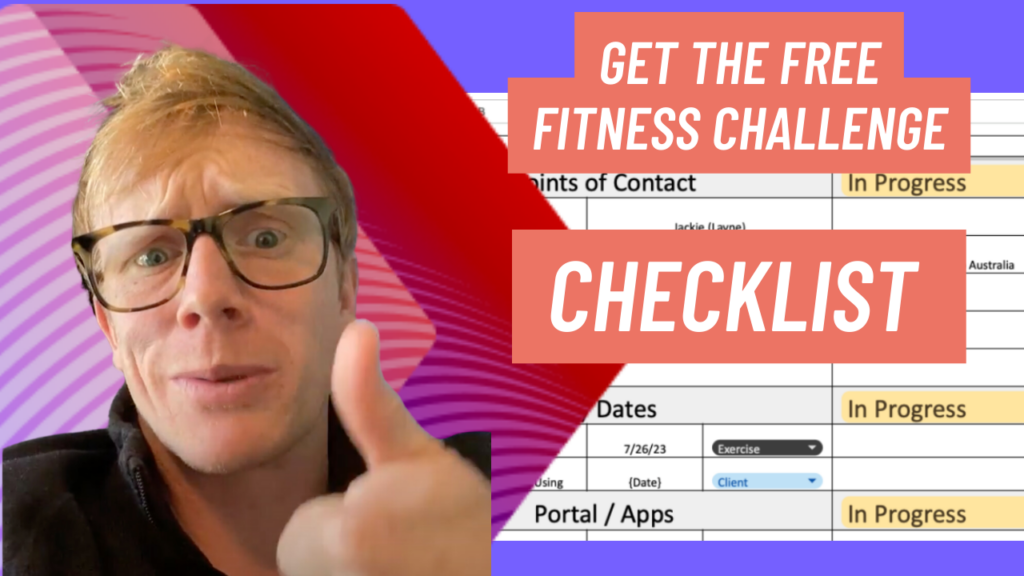 Read More:
10 Twitter Post Ideas to Keep Your Gym's Feed Fresh and Exciting
Coming up with new and exciting Twitter post ideas can sometimes be challenging. To keep your gym's feed fresh and engaging, here are ten ideas to inspire your creativity:
Share success stories and transformations of your gym members. Highlight their achievements and journey.
Post motivational quotes and messages to inspire and encourage your followers to reach their fitness goals.
Promote exclusive offers and discounts for Twitter followers. This will not only attract new members but also reward your loyal followers.
Create fun Twitter polls related to fitness and wellness topics. Encourage your followers to participate and share their opinions.
Share step-by-step workout routines and exercise tips. Help your followers improve their fitness knowledge and enhance their workouts.
Collaborate with fitness influencers and experts. Conduct a live Q&A session or feature them in your Twitter posts to provide valuable insights.
Utilize relevant fitness hashtags to increase the visibility of your posts. Research popular hashtags and incorporate them strategically.
Engage with other gyms and fitness brands through cross-promotion. Retweet their content, comment on their posts, and build a supportive network.
Showcase your gym's unique features and facilities. Highlight what makes your gym stand out from the competition.
Stay up-to-date with the latest fitness news, trends, and research findings. Share this information with your followers to position yourself as a reliable source of knowledge.
Read More:
The Importance of Twitter in Growing Your Gym's Online Community
Twitter plays a vital role in growing your gym's online community by fostering connections, increasing visibility, and building relationships with your target audience. With over 330 million monthly active users, Twitter provides an enormous potential reach for your gym's brand. By consistently posting valuable content, engaging with your followers, and utilizing effective strategies, you can establish yourself as an authority in the fitness industry and attract a dedicated community of gym-goers.
Read More: Best Social Media Management Apps for Gyms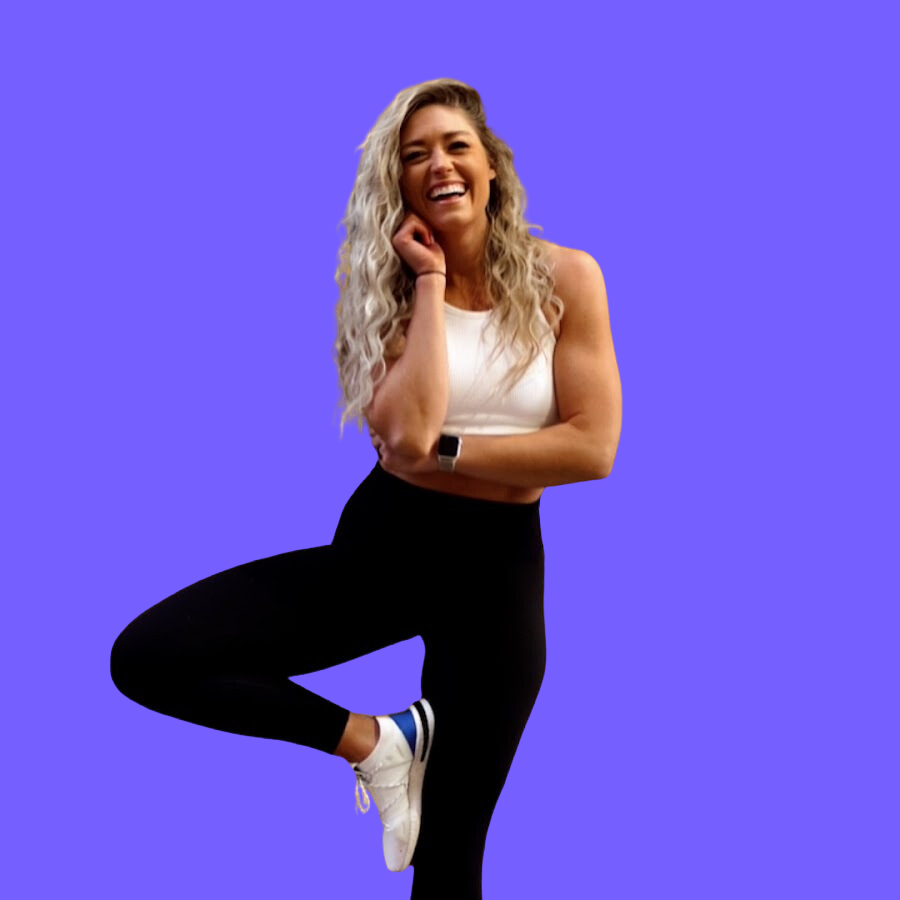 Our overall experience with Exercise.com is a breeze. We love how easy it is to integrate this app with our current workflow while providing great fitness programs for our customers and save us time in the process.
Julie Ledbetter
Owner, Ledbetter Fitness
How to Connect with Potential Members through Twitter Posts
Connecting with potential gym members through Twitter posts requires a deep understanding of your target audience and their preferences. Start by conducting research on your ideal customers' demographics, interests, and pain points. This information will help you tailor your Twitter posts to resonate with their needs and aspirations.
For instance, if you're targeting busy professionals, consider sharing time-efficient workout routines or tips for fitting exercise into a busy schedule. On the other hand, if your gym caters to fitness enthusiasts, focus on advanced training techniques or nutritional advice. By delivering relevant and valuable content directly addressing your potential members' needs, you can attract their attention, pique their interest, and ultimately drive them to join your gym.
Read More:
Inspire and Motivate Your Followers with Inspirational Fitness Quotes on Twitter
We all need a little motivation and inspiration on our fitness journeys, and Twitter provides the perfect platform to share uplifting messages and quotes. From famous quotes by fitness icons to original motivational messages, posting inspirational content can empower your followers and keep them motivated to stay active.
Consider creating visually appealing quote images using tools like Canva or Adobe Spark. Couple these quotes with captivating visuals or share them alongside success stories of your members. This combination of inspiration and tangible results will create a powerful emotional connection with your followers and reinforce your gym's positive image.
Share Success Stories and Transformations on Twitter to Build Trust and Credibility
There's nothing more compelling than real-life success stories and transformations when it comes to building trust and credibility. Share the stories of your gym members who have achieved remarkable results through hard work and dedication. Highlight their milestones, struggles they overcame, and the impact that your gym had on their journey.
By sharing these stories, you not only demonstrate the effectiveness of your gym's programs but also showcase the supportive and motivating environment you've created. This builds trust among potential members and instills confidence that they too can achieve their fitness goals at your gym.
Read More:
Get Interactive with Your Audience: Fun Twitter Polls and Challenges for Gym-Goers
Engaging and interactive content is key to capturing your followers' attention. Twitter polls and challenges provide a fun and exciting way for your gym-goers to actively participate in your social media posts. These activities not only increase engagement but also create a sense of community among your followers.
Create polls asking your followers about their favorite workout music, preferred exercise equipment, or the most effective way to stay motivated. Encourage them to share their answers in the comments or retweet the poll to get their friends involved. To add an element of competition, organize fitness challenges where participants can share their progress and results.
Remember, the more interactive and enjoyable your Twitter posts are, the stronger the connection you'll build with your followers.
Promote Special Offers and Discounts Exclusively on Twitter for Increased Membership Sign-ups
One effective way to attract new members to your gym is by providing exclusive offers and discounts that are only available on Twitter. This can create a sense of urgency and exclusivity, motivating potential members to take action and join your gym.
For example, you can offer a limited-time promotion where new members receive a free personal training session or a discount on their first month's membership fee. To redeem the offer, they'll need to mention a specific Twitter code or show the tweet at the gym's front desk. This not only incentivizes new sign-ups but also encourages your existing members to share the offer with their friends and followers.
How-to Guides: Share Step-by-Step Workout Routines and Exercise Tips on Twitter
Twitter provides a platform for you to share valuable workout routines and exercise tips with your followers. By presenting step-by-step guides and expert advice, you position yourself as a trusted source of fitness knowledge.
Consider breaking down popular exercises into simple instructions or creating workout routines targeting specific muscle groups. Accompany these guides with images or videos demonstrating proper form. This will not only help your followers improve their fitness techniques but also increase the visibility and shareability of your Twitter posts.
Partner with Influencers: Collaborate with Fitness Experts on Twitter for Enhanced Engagement
Collaborating with fitness influencers and experts on Twitter is an excellent way to enhance engagement and reach a broader audience. Identify influencers who align with your gym's values and have a significant following in your target demographic.
Reach out to them with partnership opportunities, such as guest posts, live Q&A sessions, or joint challenges. By leveraging their expertise and credibility, you can attract their followers to your gym's Twitter account and build mutually beneficial relationships.
Utilize Hashtags Effectively: Boost Visibility and Reach with Relevant Fitness Hashtags on Twitter
Hashtags play a crucial role in boosting the visibility and reach of your Twitter posts. Utilize hashtags that are relevant to fitness and wellness to ensure that your content reaches your target audience.
Research popular fitness hashtags used by gym-goers, fitness enthusiasts, and other fitness brands. Incorporate these hashtags strategically within your Twitter posts to increase discoverability and engage with a wider audience. Additionally, encourage your followers to use your gym's unique hashtag when sharing their workout progress or other gym-related content. This will not only generate user-generated content but also create a sense of community and brand loyalty.
Connect with Other Gyms and Fitness Brands through Cross-Promotion on Twitter
Cross-promotion with other gyms and fitness brands can be highly beneficial for both parties involved. By connecting with other industry professionals on Twitter, you can expand your network, broaden your reach, and foster mutually beneficial relationships.
Retweet and engage with posts from other gyms or fitness brands that align with your gym's values and target audience. Commenting on their content and sharing their posts will not only increase visibility but also encourage them to reciprocate. This collaborative approach allows you to tap into each other's followers, share expertise, and potentially attract new members.
Showcase Your Gym's Unique Features and Facilities on Twitter to Attract New Members
What sets your gym apart from the competition? Showcase your gym's unique features and facilities on Twitter to attract new members. Share high-quality images or videos of your state-of-the-art equipment, spacious workout areas, group fitness classes, and other amenities that differentiate your gym.
Briefly highlight the benefits and advantages of each feature, such as the latest technology, expert trainers, or welcoming community. This visual and informative approach not only captures the attention of potential members but also positions your gym as a desirable fitness destination.
Stay Up-to-Date: Share the Latest Fitness News, Trends, and Research Findings on Twitter
Keeping your followers informed about the latest fitness news, trends, and research findings is an excellent way to establish yourself as an industry expert and a go-to source for fitness information.
Regularly share articles, blogs, or research studies that discuss relevant topics within the fitness industry. When sharing this content, include a brief summary or your own insights to spark discussions and encourage your followers to engage with your tweets. By staying up-to-date and sharing valuable information, you position yourself as a trusted authority and add value to your followers' social media experience.
With these gym Twitter post ideas, you now have a range of creative and engaging content to keep your gym's Twitter feed interesting and exciting. Remember, consistency is key, so plan your posts in advance and experiment with different types of content to see what resonates most with your audience. By leveraging the power of Twitter, you can strengthen your gym's online presence, connect with potential members, and create an engaged and motivated online fitness community. So, what are you waiting for? Start crafting those awesome Twitter posts and watch your gym Twitter account soar!
How do I post gym content on Twitter?
Posting gym content on Twitter involves sharing short, engaging posts that can include workout tips, member testimonials, videos, images, links to your gym's blog, and promotional offers. You can also use hashtags related to fitness to increase visibility and tag relevant accounts to foster community interaction.
How do I promote my gym on Twitter?
Promote your gym on Twitter by engaging with followers, hosting Twitter chats or Q&A sessions, participating in trending fitness conversations, offering special Twitter-only deals, collaborating with fitness influencers, and using Twitter Ads to reach a broader audience. Regularly sharing valuable content will keep your followers interested and attract new ones.
How can I make my gym more popular on Twitter?
Make your gym more popular on Twitter by sharing quality content that resonates with your target audience, engaging with followers through replies and retweets, collaborating with local businesses or fitness personalities, hosting contests or giveaways, and consistently offering valuable insights into fitness and wellness.
How often should I post on Twitter to grow my gym following?
To grow your gym following on Twitter, consider posting multiple times a day. Frequency can vary based on your audience's engagement, but consistency is key. Monitoring the performance of your posts and adjusting accordingly will help you find the optimal posting schedule for your audience.
How can Exercise.com help me manage and grow my gym?
Exercise.com is designed to be a complete solution for gym owners and fitness professionals, allowing you to manage your entire business seamlessly. With the ability to accept payments, do online booking, host exercise videos, sell workout plans online, and even run online fitness coaching through a custom-branded fitness app, Exercise.com streamlines various aspects of gym management. The platform emphasizes professionalism and offers comprehensive tools to engage with your members more effectively, helping you grow your gym both locally and online. To fully explore how Exercise.com can transform your gym management experience, it's recommended to book a demo and learn more about the features tailored to your needs.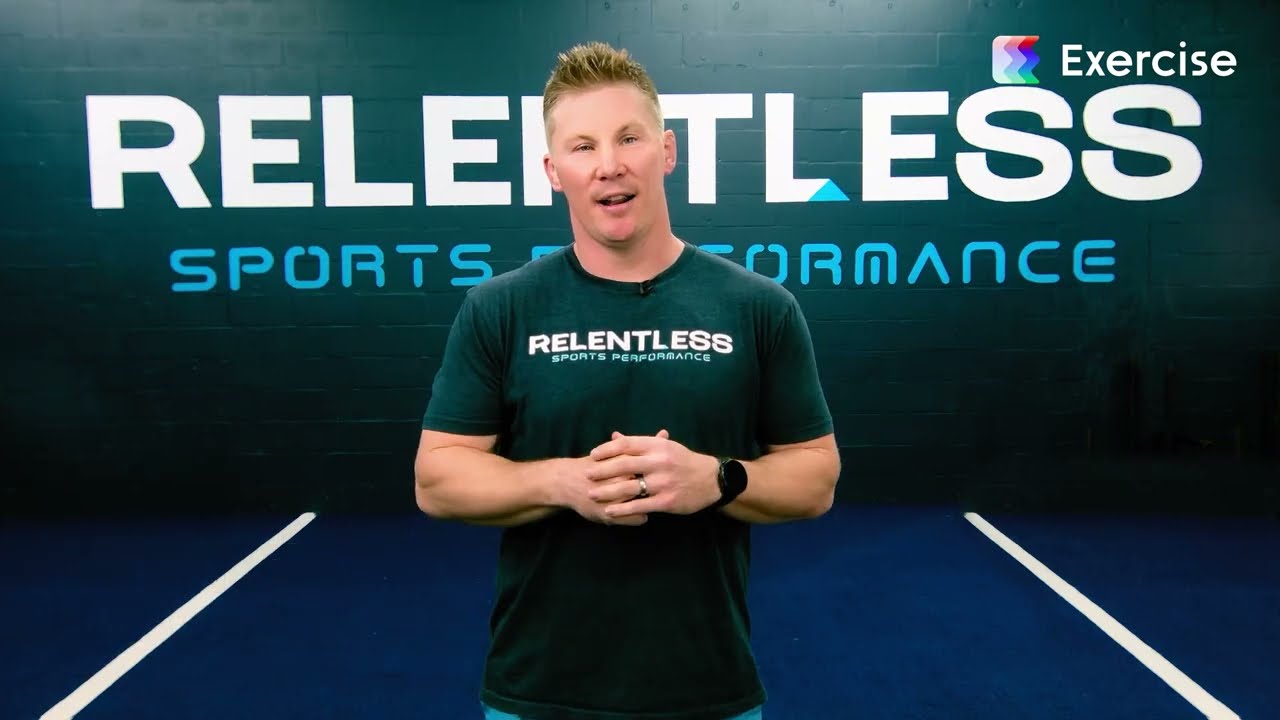 If you want to offer an elite service for the end user you need to get with the times and use elite level software that is intuitive, visually appealing, and effective. That is exactly what Exercise.com delivers to its clients.
Jimmy Myers
Owner/Trainer, Relentless Sports Performance
Read More: