Get the Basics...
For any fitness business, a lack of sufficient online marketing can put a limit on business growth. 
Hiring a fitness marketing agency allows experts to take care of all your online marketing needs while you focus on running your business.
Exercise.com software provides users with marketing tools that can help them grow their fitness businesses.
For any gym owner, proper marketing can be one of the most important components of business growth. In an age where online notoriety can directly influence growth and revenue, a lack of marketing can put you at a great disadvantage. In this article, we will go over some of the best gym marketing companies you can go to for marketing assistance.
You will also find out why Exercise.com gym management software is a great option for not only handling some marketing tactics in-house but managing your fitness business as well. To learn how Exercise.com can empower your business, book a demo with the Exercise.com team today!
How a Fitness Marketing Agency Can Help Your Business
As a fitness business owner, you want your business to be seen as much as possible, but more importantly, you want those who see your business to become clients in the long run. A fitness marketing agency works to ensure that both of these instances occur. In an era where, according to Forbes, over 85% of searches for products and services are happening online, many factors come into play to ensure your business is seen online through these searches — like through SEO optimization, website design, social media, and others.
Juggling all these components by yourself can take away from the valuable time needed when running the operations of your gym, which makes hiring a fitness marketing agency all the more worthwhile. Such agencies can take care of your marketing needs while you can focus on running your business and ensuring your clients are getting great service.
Below, you will find the five best fitness business marketing agencies that can help get your business seen and help turn leads into clients.
The 5 Best Gym Marketing Agencies

#1 – Thrive Internet Marketing Agency
Established in 2005 and headquartered in Arlington, Texas, Thrive is a marketing agency focused on providing a full range of marketing solutions for businesses. They provide services in:
Web design
Internet marketing
Search Engine Optimization (SEO)
Social media
Pay-per-click (PPC)
Email marketing
Content writing
Web hosting
Throughout the years, Thrive has seen a good amount of growth within their business and clientele, working with clients not only in the USA but in other parts of the world, such as in Germany and Hong Kong. Although they provide marketing services for clients in a variety of business fields, they do provide specific services catered to fitness businesses to help gym owners increase their clientele and the visibility of their brand.
#2 – Blue Wheel Media
View this post on Instagram
Founded in 2011, Blue Wheel Media has provided marketing services for some notable companies, such as Under Armour and Dr. KellyAnn. From Amazon advertising services to content creation, Blue Wheel Media has been successful in providing sufficient services to clients and has been recognized by Inc. Magazine as a 5,000 Fastest Growing Company in 2020, along with being awarded as the Company of the Year in 2017 by the American Business Awards.
See for yourself - Meet with the Exercise.com Team today
Market and manage your gym with Exercise.com
#3 – Cardinal Digital Marketing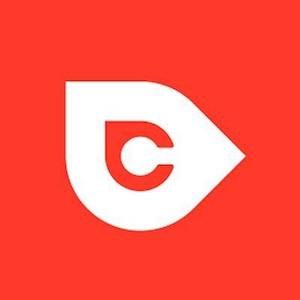 Providing marketing services to the likes of Papa Johns, Dental Works, and Holiday Inn Express, Cardinal Digital Marketing also provides services to some noteworthy fitness businesses, like Fitbit and Exos. Their services include:
SEO
PPC Management
Facebook Ads
Programmatic Display
Conversion Lead Optimization
Web Design
Analytics Software
Each of their digital marketing and SEO specialists has more than seven years of experience and has been able to successfully help increase revenue and online visibility for their clients.
#4 – UpSwell Marketing
Founded in 2008 and headquartered in Kennesaw, Georgia, Upswell Marketing is an agency that provides marketing services not only to health and fitness businesses but to companies in auto repair, dentistry, finance, and more. With over 10,000 clients served and 150,000 successful campaigns, UpSwell Marketing has been successful in producing marketing solutions, both digitally and in print, to their clients.
#5 – Creatitive
View this post on Instagram
Zachary Colman, the CEO and marketing director for Creatitive, has over 20 years of digital marketing experience. From providing marketing solutions for the Pheonix Suns to marketing the businesses of NFL athletes, Colman has enabled Creatitive to be a formidable marketing agency to come to for sports, gym, and fitness marketing services.
Using Gym Management Software as a Marketing Tool
Fitness businesses that market their business well usually see an increased rate of growth and revenue. The agencies mentioned above do a great job in helping businesses do so, but marketing is just a part of the equation. One of the main components that make a successful fitness business is the type of service that is offered.
As a gym owner, your goal for your clients is to help them reach their health and fitness goals. You want your clients to benefit from the services you provide and be eager to come back, whether they are in-person clients, online clients, or both. Your business has to have the flexibility and capability to do just that.
What separates Exercise.com from the agencies mentioned above is that Exercise.com is a software platform that doesn't just stop at providing you with various business marketing tools, but helps in operating your business as well. Exercise.com provides users with workout software built for gyms and personal trainers in addition to gym ecommerce software so that you can create custom workout content and profit from this content online.
With Exercise.com, you're also given your own custom-branded health and fitness app where you can communicate with your clients regularly. You can also market your workout content through platforms like Twitter, Instagram, and Facebook through Exercise.com's integrational capabilities. This makes gym management software like Exercise.com a great standalone marketing tool if you need to market your business without the added cost of hiring an agency. With that being said, the software is also a great supplementary tool to the services any of the marketing agencies above will provide.
For tips on how to effectively market your fitness business, check out our article, "How to Tackle Digital Marketing For Gyms."
With many other features that empower your fitness business to grow, Exercise.com is the all-around solution to go to for your fitness business needs. If you are looking to reach a wider audience and have access to a wide range of features specialized for gyms, book a demo with the Exercise.com team today!