4 Best Gym Software with Video Integration in 2023
Need help finding the best gym software with video integration? Get your gym software video integration questions answered in a snap. With Exercise.com, video integration with YouTube, Vimeo, and others make it easy to run and scale your fitness business.
Choose the best gym software that will help you maximize your gym revenue and profitability.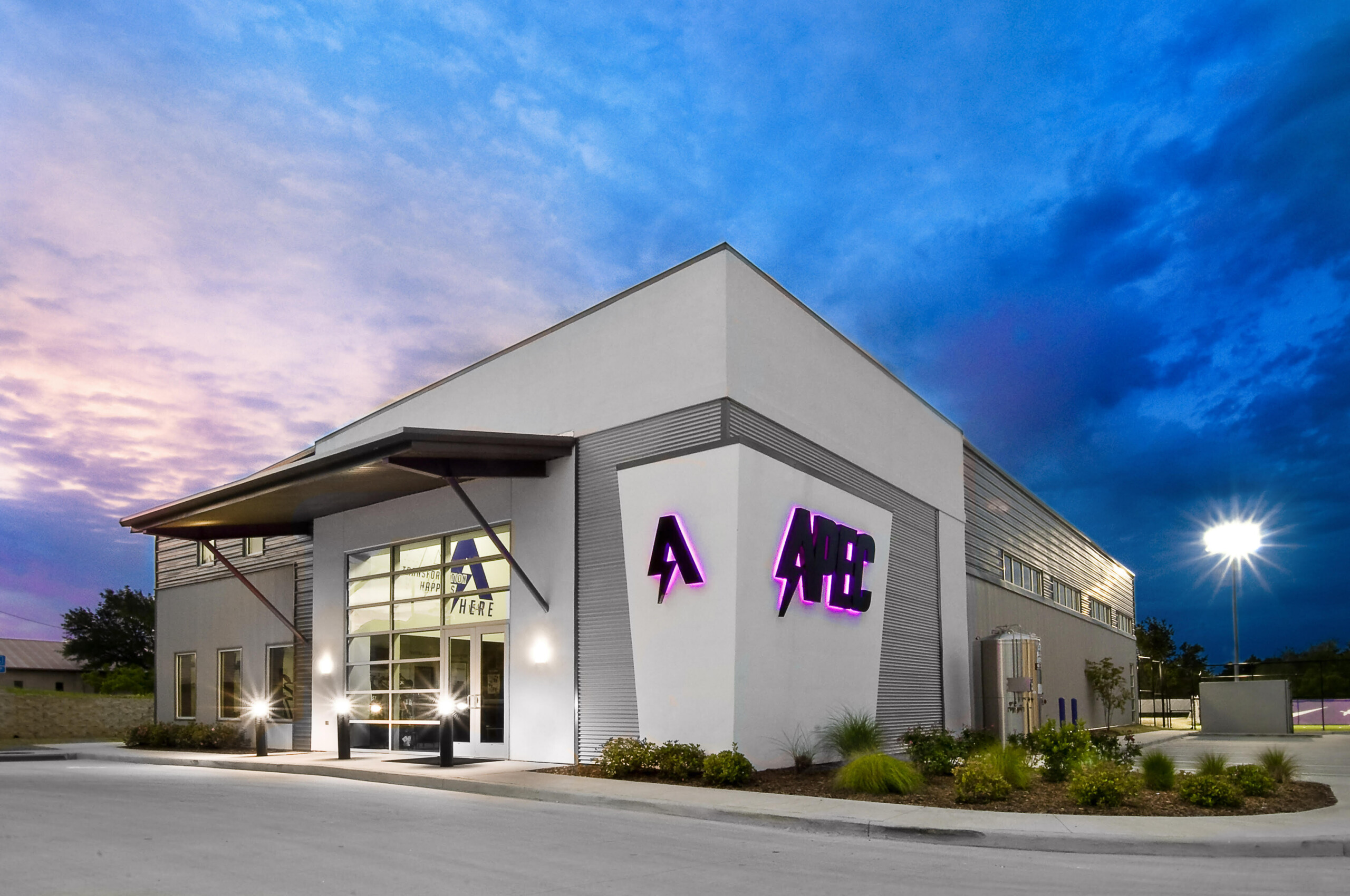 Exercise.com is simply the best. We were using three or four different apps or softwares to do what we can now do all in one with the Exercise.com platform.
Brandon Stroupe
Founder and President, APEC Sports Performance
Finding the Best Gym Software Video Integration Choices
As a gym owner, providing a seamless and engaging experience for your members is essential for success. Integrating video content into your gym's software can significantly enhance your clients' workout experience, facilitate remote training, and offer valuable educational resources. This article will explore the best gym software with video integration, focusing on Exercise.com and its exceptional features. We will also discuss other competitors in the market and why Exercise.com remains the top choice for gym owners.
#1 Exercise.com Video Integration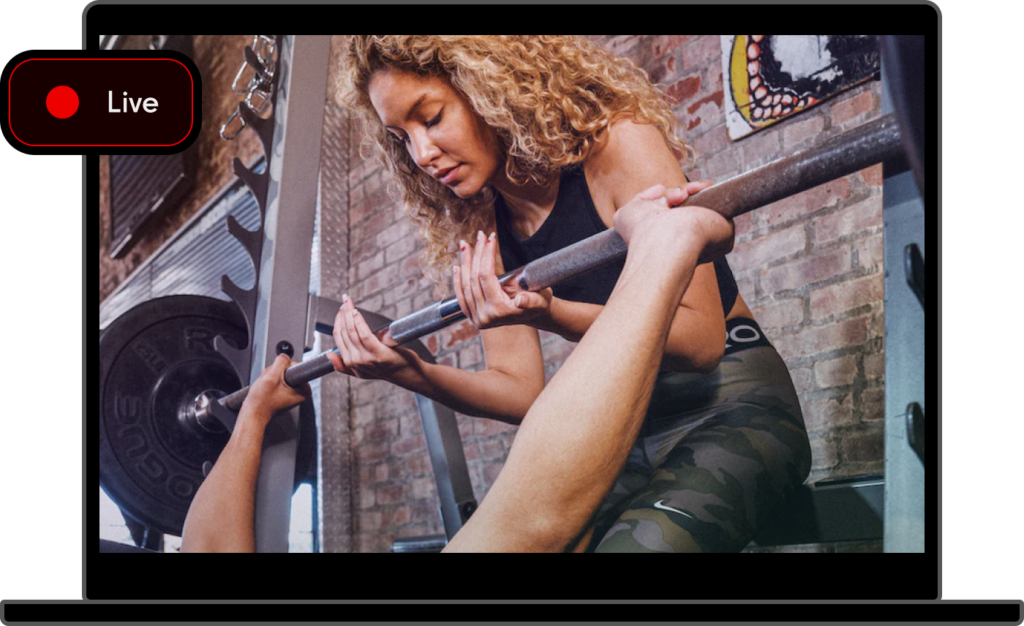 Exercise.com is a powerful all-in-one gym management software designed to cater to the unique needs of fitness businesses. With an emphasis on customization and flexibility, Exercise.com offers a variety of features that can be tailored to your gym's specific requirements. One standout feature is the robust video integration capabilities of the platform.
Key features of Exercise.com include:
With Exercise.com, you can create a custom-branded video library, giving your members access to an extensive collection of workout videos and exercise demonstrations. This feature allows you to enhance your clients' workout experience and provide valuable resources for their fitness journey. Additionally, Exercise.com supports live streaming of fitness classes, ensuring that your gym can offer remote training options to clients, even when they cannot attend in person.
Read More:
Competitors in the Market
While Exercise.com stands out as the best choice for gym software with video integration, it's essential to consider other options available in the market. Here are a few competitors that also offer video integration.
Gym Software
Video Integration Features
Pricing
Exercise.com
– Custom-branded video library
– Exercise demonstration videos
– Live streaming of classes
– Video-based workout plans
– Client progress tracking
Custom pricing, contact for a demo
Mindbody
– Live streaming of classes
– On-demand fitness content
Starts at $129/month
Trainerize
– Video creation and sharing
– Client workout videos
Starts at $30/month
TeamUp
– Integration with third-party platforms (Zoom, YouTube) for video streaming
Starts at $59/month
Note: The pricing mentioned in the table is subject to change, and it's recommended to visit each company's website for the most up-to-date pricing information.
Read More:
#2 Mindbody Video Integration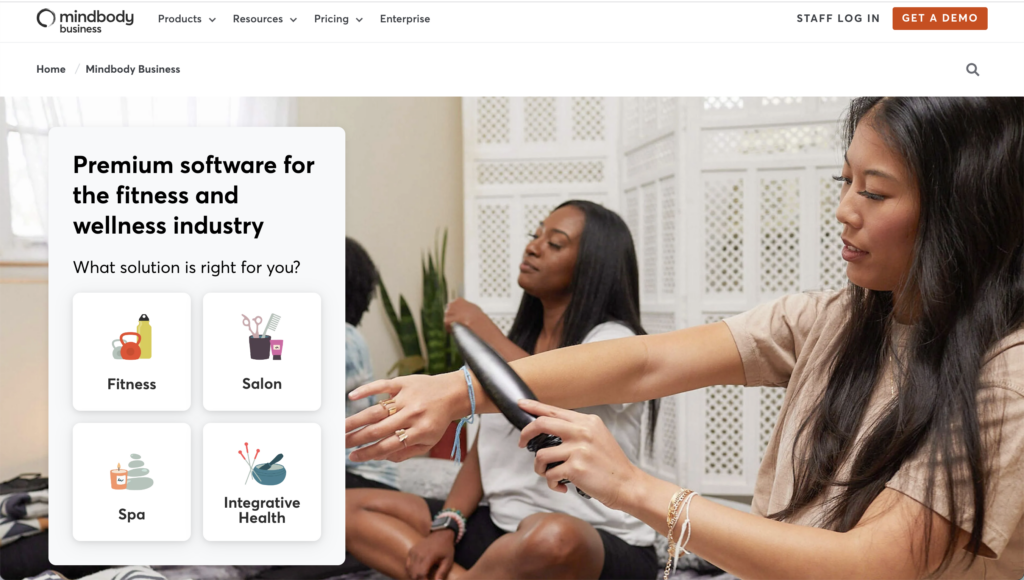 Mindbody is a popular gym management software that includes video integration, allowing you to stream live classes and offer on-demand content. However, Exercise.com's custom-branded video library and exercise demonstrations set it apart from Mindbody.
Read More: Best Mindbody Alternative
#3 Trainerize Video Integration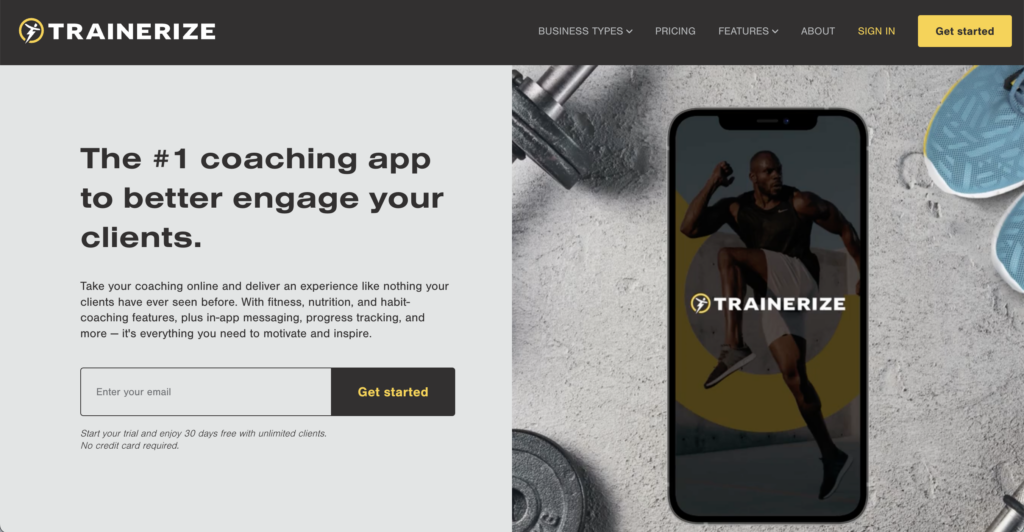 Trainerize is a fitness software solution designed specifically for personal trainers and fitness studios. It offers video integration, allowing trainers to create and share workout videos with clients. However, it lacks the comprehensive feature set offered by Exercise.com.
Read More: Best Trainerize Alternative
#4 TeamUp Video Integration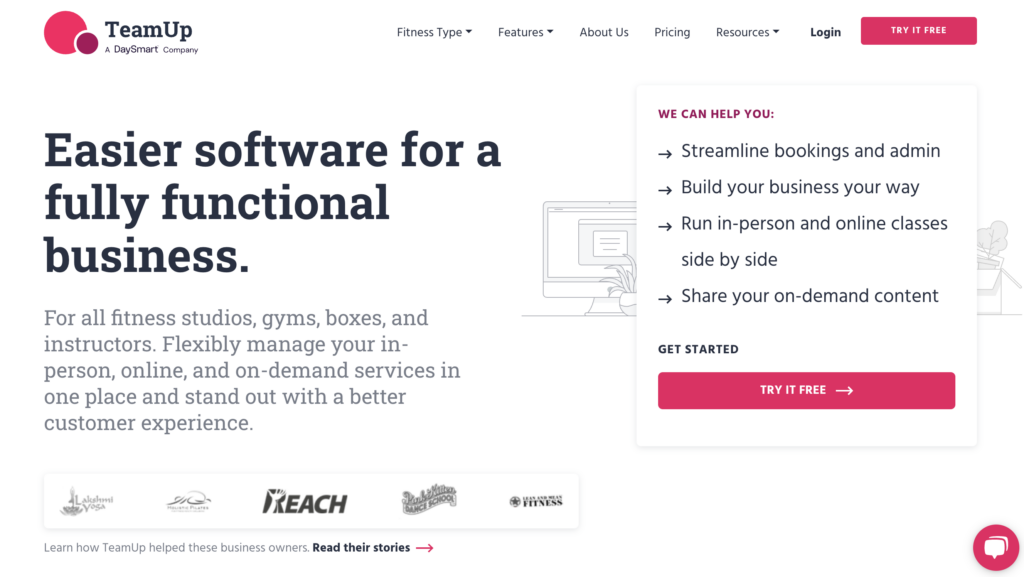 TeamUp is a gym management software that offers video integration through third-party platforms like Zoom and YouTube. While it provides some video capabilities, it does not offer the same level of customization and flexibility as Exercise.com.
Read More: Best TeamUp Alternative
Finding the Best Gym Software with Video Integration
Incorporating gym video integration into your fitness business can significantly enhance the overall experience for your members. By providing a comprehensive fitness video library, you'll be able to offer clients a diverse range of workout options, including exercise demonstration videos and video-based workout plans. As a result, your members will feel more engaged and motivated to pursue their fitness goals.
Live streaming fitness classes have become increasingly popular in recent years, as they offer a convenient and interactive way for clients to participate in group workouts from the comfort of their own homes. By selecting gym software with strong video integration capabilities, you'll be able to host on-demand workout content, giving your members the flexibility to access fitness classes at any time that suits them.
Another significant advantage of gym software with video integration is the ability to track client progress through videos. This feature allows you to monitor and analyze the progress of your clients, providing personalized feedback and guidance to help them achieve their fitness objectives. By offering video-based progress tracking, you'll be able to foster a stronger connection with your clients, ultimately leading to higher client retention and satisfaction.
Read More:
Why Choose Exercise.com?
With its comprehensive feature set, custom-branded video library, and seamless integration capabilities, Exercise.com stands out as the best gym software with video integration. By choosing Exercise.com, you can provide your clients with engaging, high-quality video content, enhancing their workout experience and promoting your gym's brand. Additionally, the platform's robust set of management tools ensures that your gym's operations are streamlined and efficient.
Selecting the right gym software with video integration is crucial to providing an exceptional experience for your clients and staying competitive in the fitness industry. Exercise.com's powerful features and customization options make it the ideal choice for gym owners looking to incorporate video content into their services.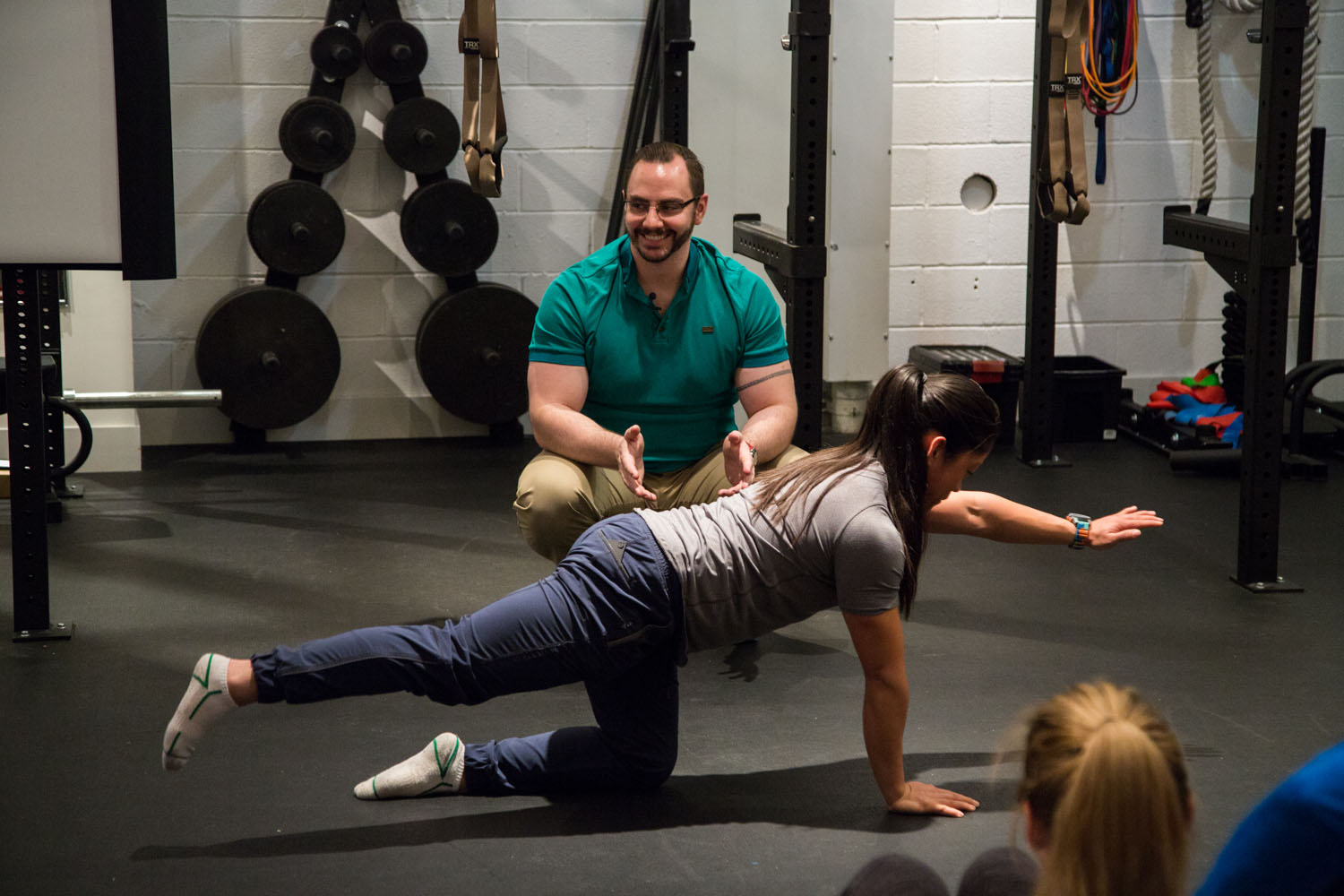 "Developing an easy intake system with my apps and ways to scale the delivery of workouts has been huge. Working with 20-30 individuals who each have specific goals and restrictions can be challenging, but your platform makes it easy to organize everyone's programs and put a plan together that will get them the best results possible. The simple, effective tools help expand and simplify my coaching process."
Dean Somerset
Owner, Somerset Fitness
Want a personalized tour? Get a demo now!
Read More: