8 Best Video Editing Apps for Fitness Influencers in 2023
The best video editing apps for fitness influencers include Adobe Photoshop and Lightroom, Final Cut Pro, Adobe Premiere Pro, InShot, VSCO, Canva, Facetune, and After Effects.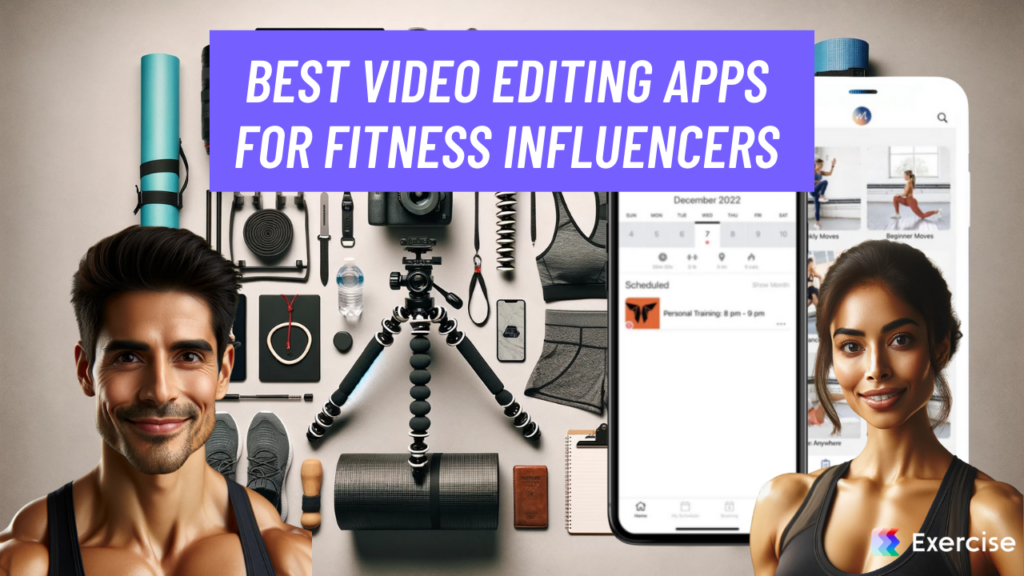 So really, what editing apps do fitness influencers use? Fitness influencers often rely on a variety of editing apps to enhance their content and create visually appealing images and videos. Read on to learn which fitness influencer editing apps work best for you.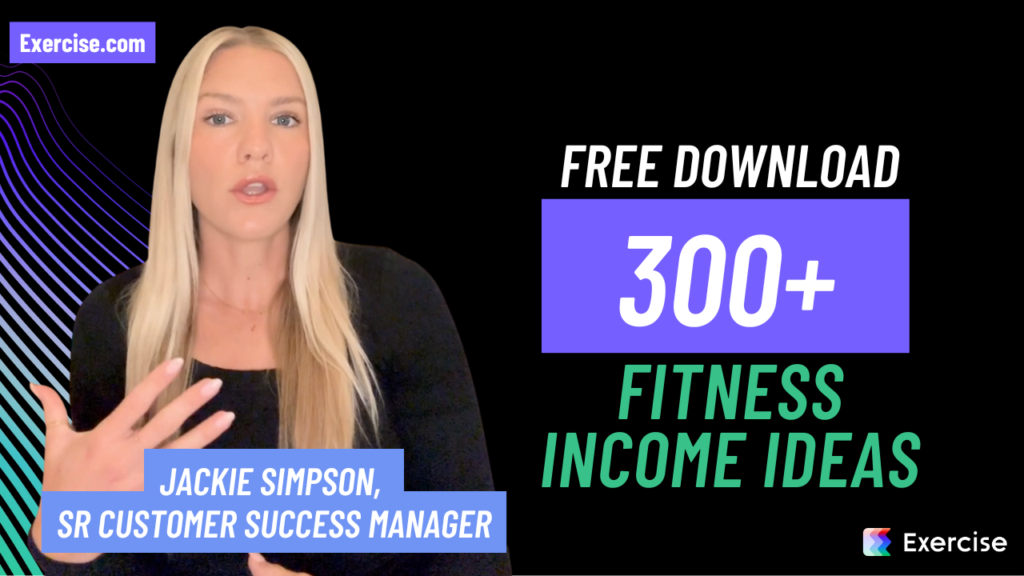 Discover the top photo and video editing apps that fitness influencers swear by to enhance their social media content. Then be sure to see how a custom branded fitness app can benefit fitness professionals like fitness influencers, gym owners, and personal trainers.
With Exercise, you can create your own exercise demonstration videos. Use the exercise demonstration video library or create your own custom exercise demonstration videos.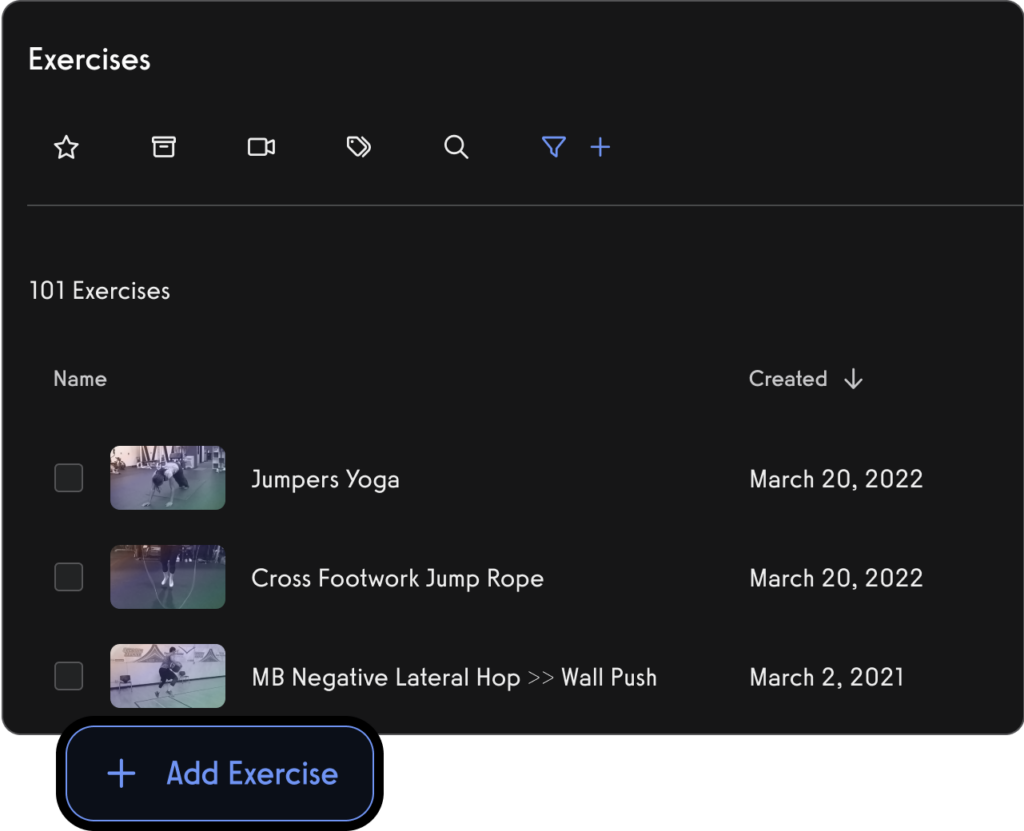 Create workout plans to sell workout plans online or in a gym setting.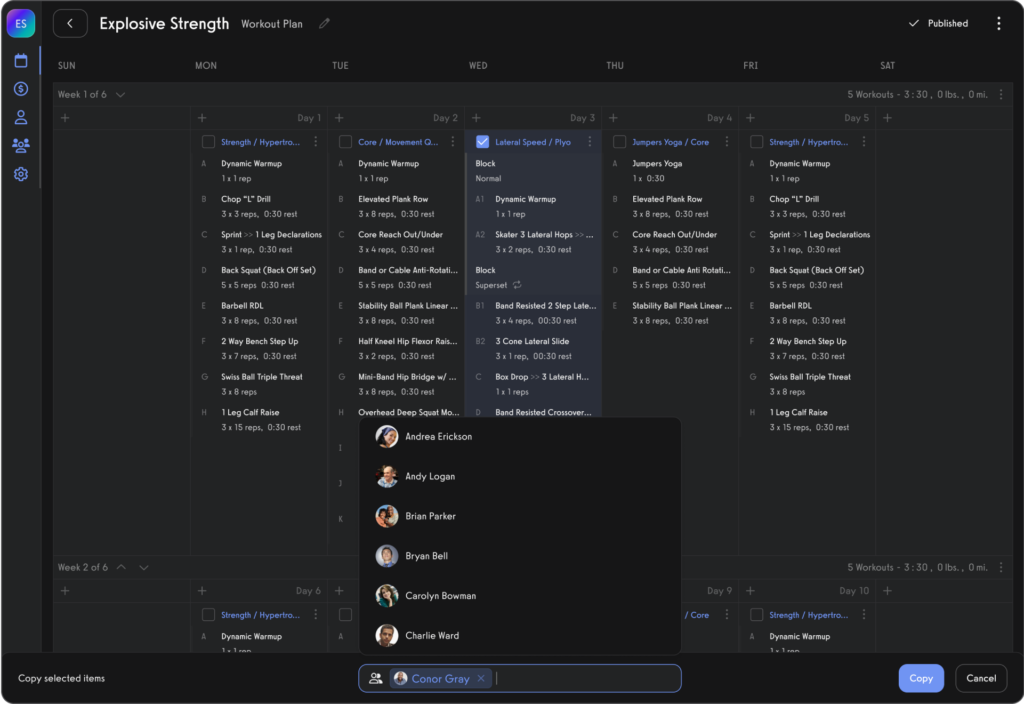 All from your custom-branded fitness apps.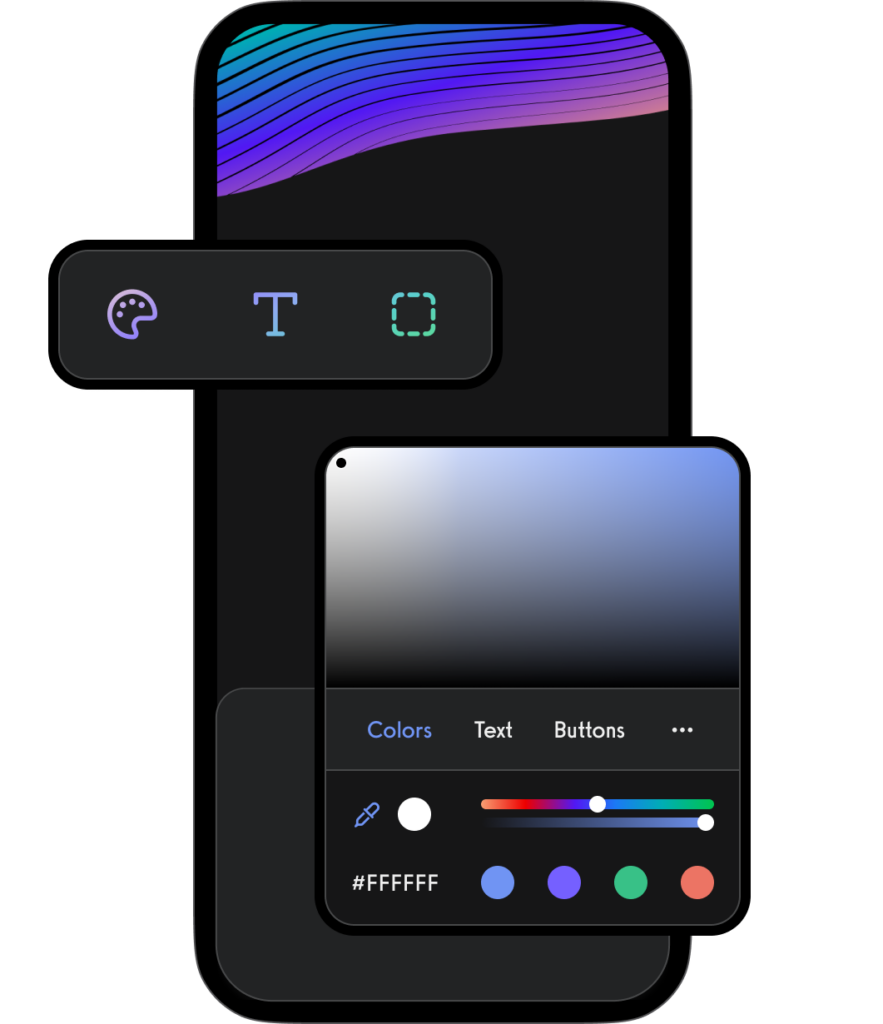 Utilize the best software for fitness influencers who want to make money from fitness by using a white labeled fitness app builder to learn how to make a fitness app quickly and easily, make money by selling workout plans online, connect with and monetize their fitness followers by learning how to run an online fitness challenge, offering online workout groups, and much more with the Exercise.com platform.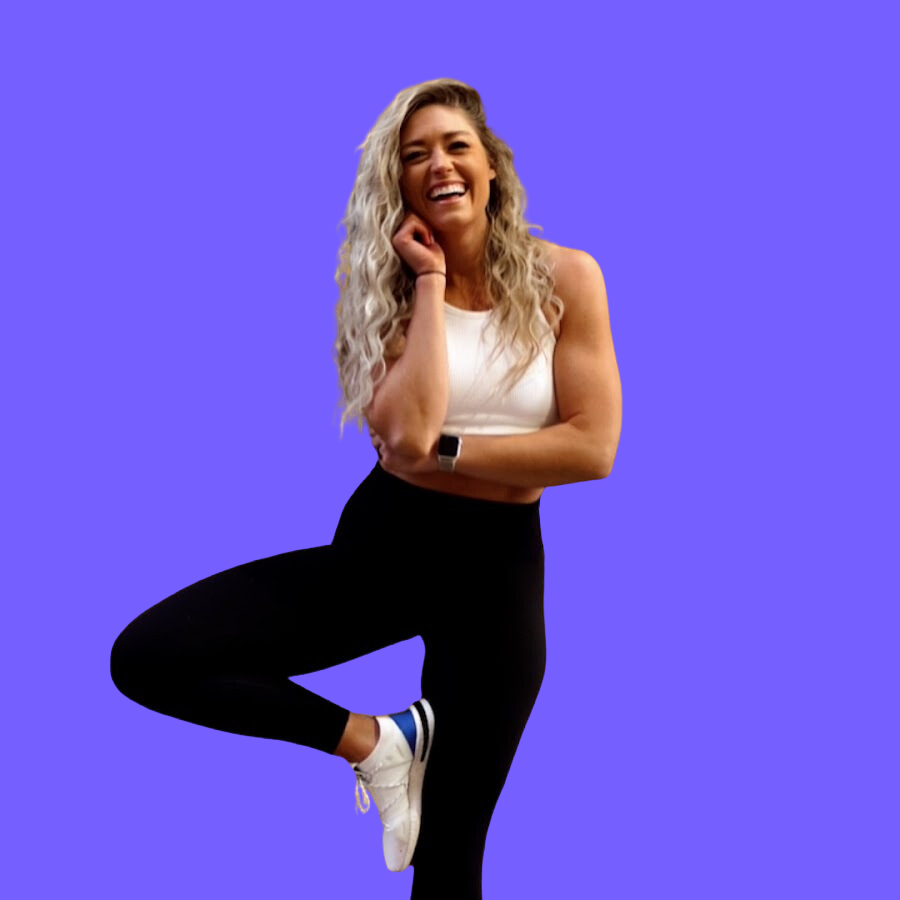 Our overall experience with Exercise.com is a breeze. We love how easy it is to integrate this app with our current workflow while providing great fitness programs for our customers and save us time in the process.
Julie Ledbetter
Owner, Ledbetter Fitness
Best Fitness Influencer Video Editing Apps
The most popular video and photo editing apps for fitness influencers include:
Adobe Photoshop and Lightroom: For advanced photo editing and manipulation.
Final Cut Pro: For professional video editing.
Adobe Premiere Pro: For professional video editing.
InShot: A user-friendly app for video editing, especially for Instagram content.
VSCO: Known for its filters and simple editing tools for photographs.
Canva: Useful for creating visually appealing graphics and social media posts.
Facetune: Often used for retouching selfies and portraits.
After Effects: For adding special effects to videos.
Utilizing these tools, fitness influencers can create high-quality content that resonates with their audience. Some may also combine these with the best cameras for fitness videos or the best webcams for fitness and a comprehensive business management platform like Exercise.com to streamline how to host fitness videos online, how to use the best online fitness coaching software, and other aspects of their fitness business.
Here's a detailed breakdown of each app, specifically focusing on editing fitness videos as a fitness influencer.
Adobe Photoshop and Lightroom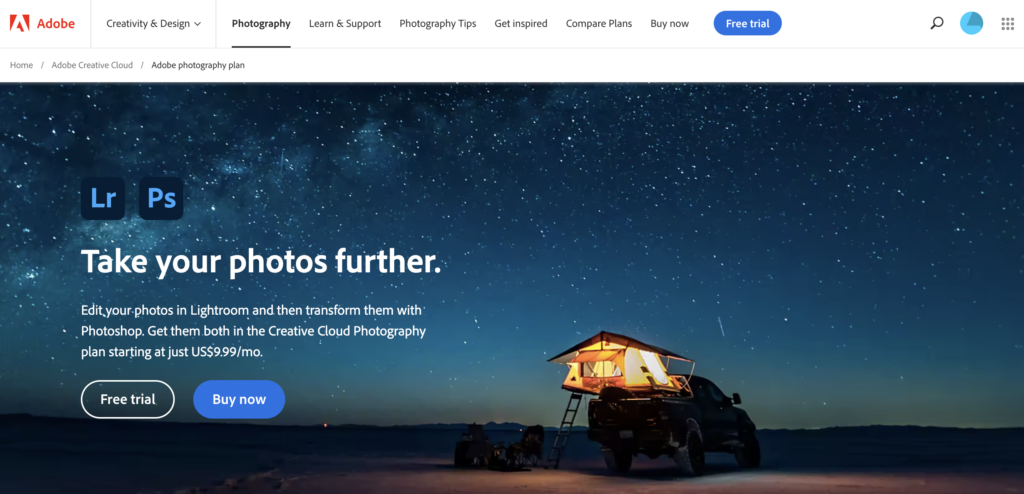 Summary
Adobe Photoshop and Lightroom are two popular software applications that provide comprehensive editing tools for both photos and videos. While Photoshop is renowned for its advanced photo manipulation, Lightroom is well-suited for color grading and minor video editing. Fitness influencers often use these tools to enhance their training videos or photographs, creating professional and visually appealing content.
Pros
Comprehensive editing capabilities
Professional-grade tools
Integration with other Adobe Creative Suite products
Customizable for specific editing needs
Cons
Steeper learning curve for beginners
Subscription-based pricing might be expensive
May require a powerful computer for smooth operation
Website
Final Cut Pro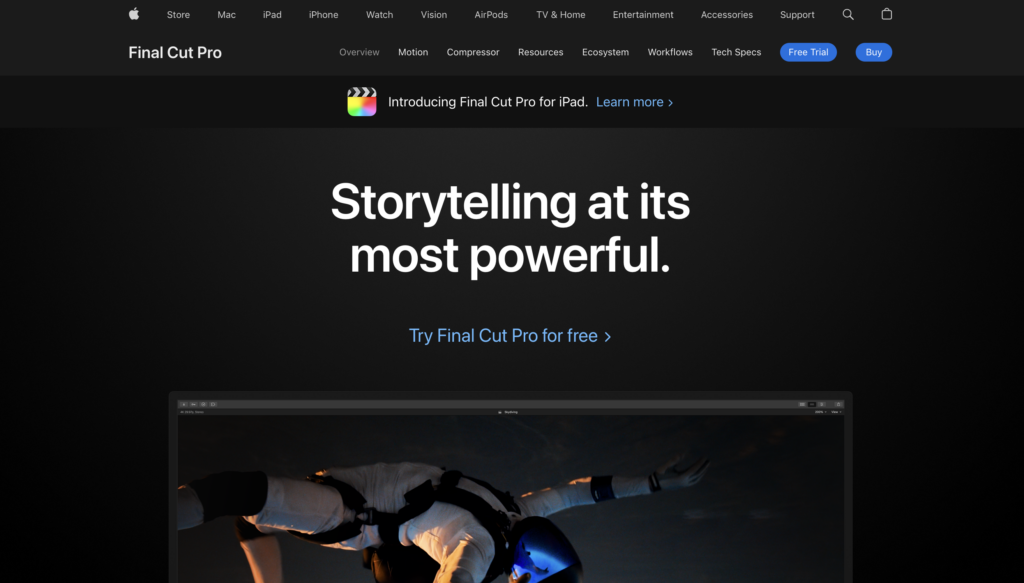 Summary
Final Cut Pro is a professional video editing software exclusive to macOS. It offers advanced editing features, effects, and transitions, making it suitable for fitness influencers aiming for high-quality videos. From editing workout tutorials to creating motivational videos, Final Cut Pro enables influencers to produce professional-grade content.
Pros
Robust video editing capabilities
Support for various file formats
Plenty of plugins and extensions
Exclusive integration with macOS ecosystem
Cons
Expensive
Complex for new users
Exclusive to macOS, limiting accessibility
Website
Adobe Premiere Pro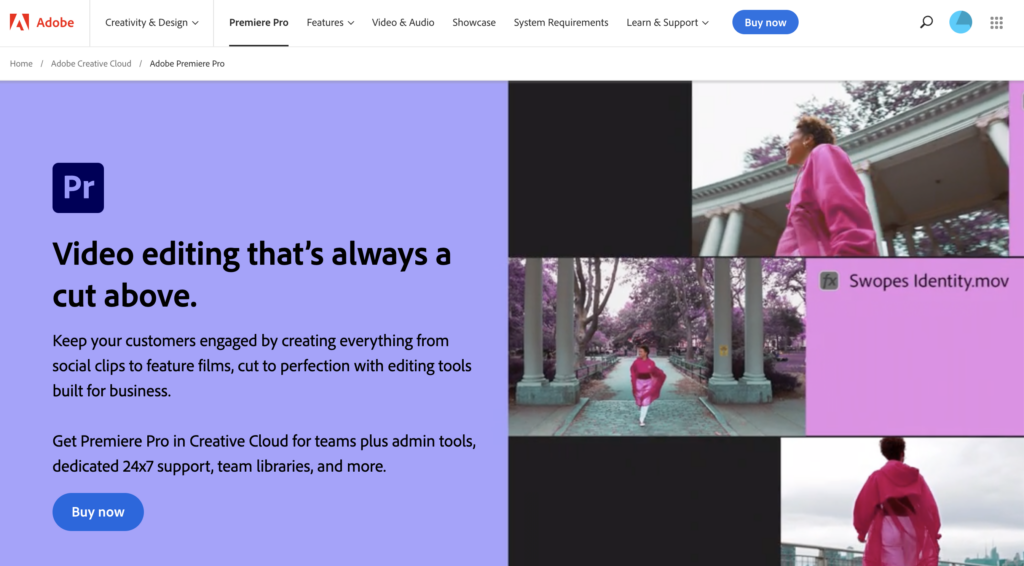 Summary
Adobe Premiere Pro is a leading video editing software for both Windows and macOS. Offering a wide array of editing features, it's a go-to tool for fitness influencers who want to create professional-looking videos. Whether it's a detailed workout guide or an inspiring fitness journey video, Adobe Premiere Pro provides the flexibility and tools needed.
Pros
Comprehensive video editing features
Integration with other Adobe Creative Suite products
Support for various file formats
Strong community and learning resources
Cons
Expensive subscription-based pricing
Steeper learning curve for beginners
May require a powerful computer for smooth operation
Website
Final Cut Pro and Adobe Premiere Pro are both powerful in their own right, with slight differences in features and accessibility. Fitness influencers looking to elevate their video content can choose either of these based on their platform and specific needs. Integrating such professional tools with an all-in-one fitness business platform like Exercise.com ensures a seamless blend of content creation and business management.
InShot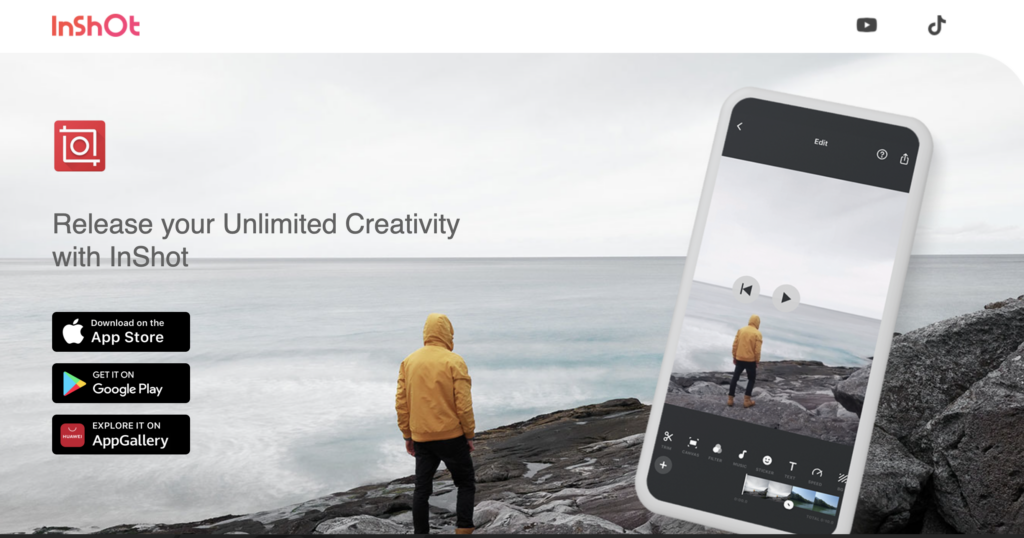 Summary
InShot is a mobile-friendly video editing app that is both intuitive and packed with useful features. Fitness influencers can use it to quickly edit videos on the go, adding music, text, effects, and more. It's particularly suitable for creating engaging content for social media platforms like Instagram.
Pros
User-friendly interface
Quick editing for social media content
Variety of built-in effects and transitions
Inexpensive with a free version available
Cons
Limited professional editing features
Some features may require in-app purchases
Website
VSCO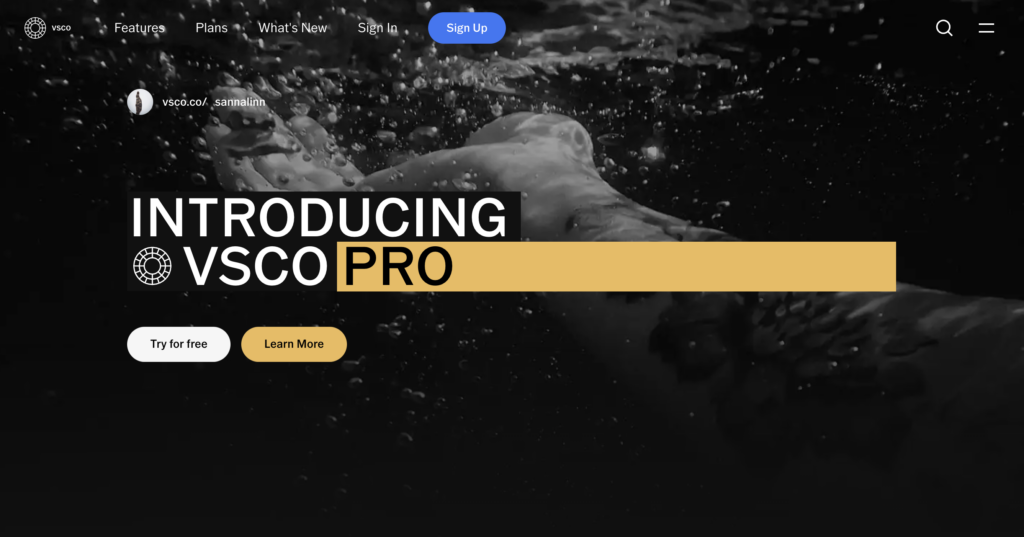 Summary
VSCO is a mobile app known for its unique filters and simple editing tools for photos, but it also offers basic video editing. Fitness influencers might use it to apply distinctive looks to their content, creating consistent aesthetics across their platforms.
Pros
Easy to use
Great selection of filters
Suitable for quick and simple edits
Inexpensive with a free version available
Cons
Limited video editing functionality
May not be sufficient for professional-grade edits
Website
Canva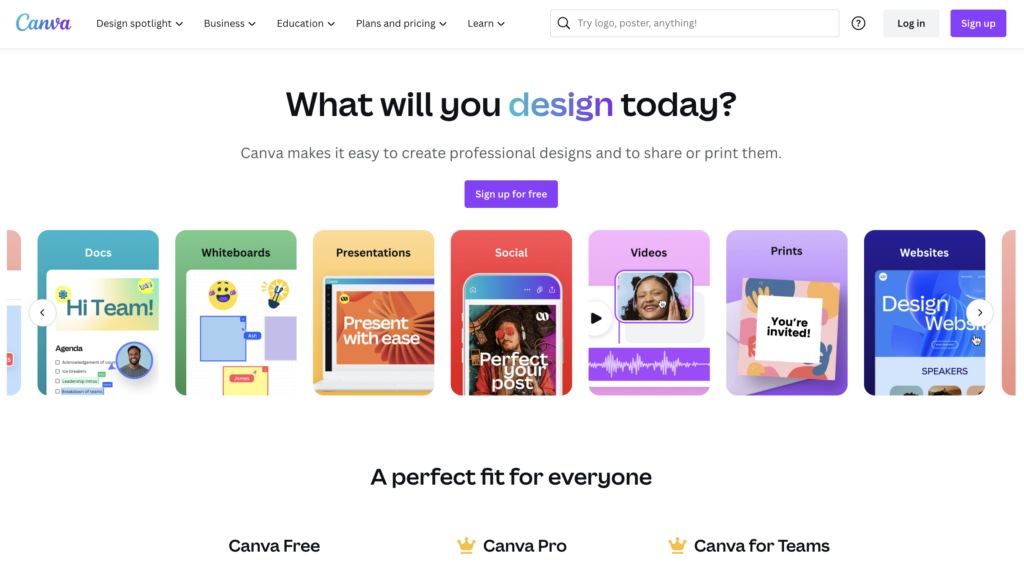 Summary
Canva is an online design tool that can be used for creating visually appealing graphics and simple video editing. Fitness influencers might use Canva to design thumbnails, banners, or add text overlays to their videos. It's a versatile tool for those looking to enhance the visual branding of their content.
Pros
User-friendly and intuitive
Great for creating visual graphics
Variety of templates available
Free and premium options
Cons
Limited advanced video editing features
Some premium content requires a subscription
Website
Facetune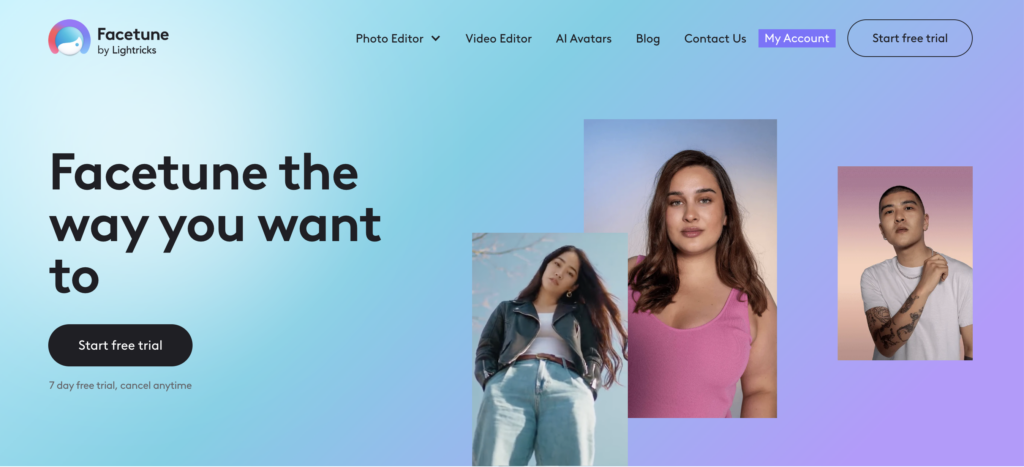 Summary
Facetune is primarily a photo editing app known for its retouching features. Though mainly used for selfies and portraits, fitness influencers might use it to enhance thumbnails or promotional images related to their videos, ensuring a polished appearance.
Pros
Easy-to-use retouching tools
Suitable for enhancing images
Quick editing capabilities
Cons
Limited to photo editing (not for videos)
Some features may require payment
Website
After Effects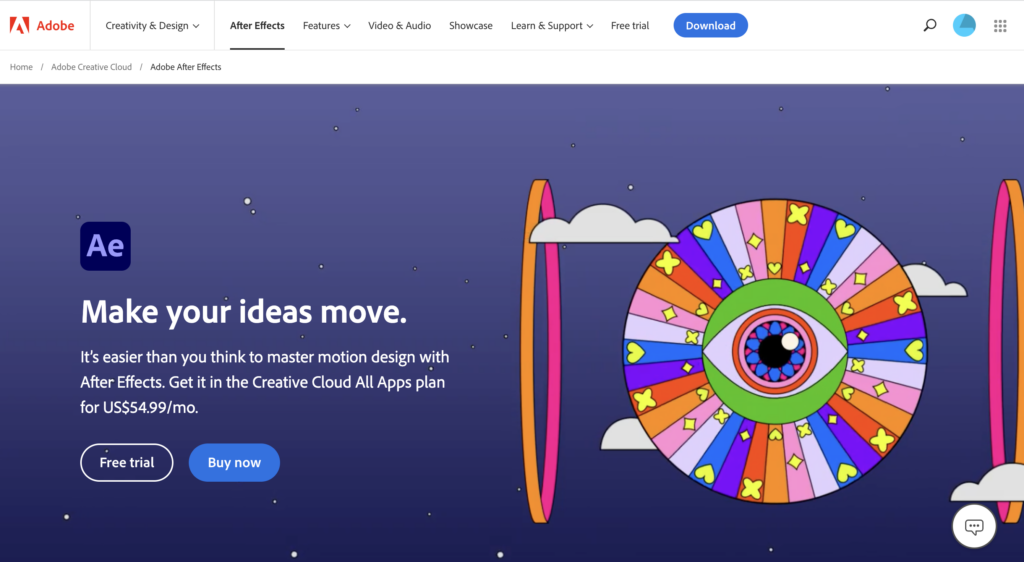 Summary
Adobe After Effects is used for adding special effects and motion graphics to videos. For fitness influencers looking to add flair to their workout videos, tutorials, or promotions, After Effects can provide a professional touch that sets their content apart.
Pros
Advanced special effects capabilities
Integration with other Adobe products
Extensive community and learning resources
Cons
Complex and not beginner-friendly
Subscription-based pricing
Requires a powerful computer for optimal performance
Website
By leveraging these tools in combination with a professional fitness business solution like Exercise.com, fitness influencers can create high-quality, engaging content while managing other aspects of their business smoothly.
Read More:
How fitness influencers enhance their photos using editing apps
In today's digital world, fitness influencers have become a prominent source of inspiration and motivation for health enthusiasts around the globe. From showcasing their workout routines to sharing their healthy lifestyle choices, these influencers have mastered the art of capturing stunning photos that captivate their audience. But have you ever wondered how they achieve that perfect shot? The answer lies in the world of editing apps. In this article, we will delve deep into the editing apps preferred by fitness influencers, uncovering the secrets behind their photo editing techniques, and exploring the impact of edited photos on their engagement and following.
Behind every breathtaking fitness photo shared on social media, there is an editing app at work. Fitness influencers understand the power of visual storytelling, and they utilize editing apps to enhance their photos and create an engaging narrative. These apps allow them to fine-tune elements such as brightness, contrast, saturation, and sharpness, ensuring that every detail in their photos is perfect. By using editing apps, fitness influencers can transform an ordinary snapshot into an extraordinary visual masterpiece, showcasing not only their fitness journey but also their artistic flair.
One popular editing app used by fitness influencers is Adobe Lightroom. This app offers a wide range of editing tools and presets that allow influencers to achieve a consistent and professional look across their photos. With features like selective editing and advanced color grading, fitness influencers can create a cohesive aesthetic that resonates with their audience.
In addition to editing tools, fitness influencers also rely on apps like Facetune to enhance their physical appearance. These apps offer features like skin smoothing, teeth whitening, and body sculpting, allowing influencers to present themselves in the best possible light. While some argue that these apps promote unrealistic beauty standards, fitness influencers see them as tools to highlight their hard work and dedication to their fitness journey.
Read More:
A closer look at the world of fitness influencer editing apps
The realm of editing apps for fitness influencers is vast, with a multitude of options available. Some influencers prefer all-in-one editing apps that offer a wide range of features, while others opt for specialized apps that excel in specific functionalities. From basic editing tools to advanced filters and effects, these apps provide fitness influencers with a variety of options to elevate their photos to the next level. With intuitive interfaces and user-friendly controls, these apps ensure that even those without extensive editing experience can achieve stunning results.
One popular type of editing app for fitness influencers is the body sculpting app. These apps allow influencers to enhance their physique by adjusting body proportions, adding muscle definition, and even creating the illusion of a more toned physique. With features like body contouring and muscle enhancement, these apps can help fitness influencers showcase their hard work and inspire their followers.
In addition to body sculpting apps, there are also apps specifically designed for editing workout videos. These apps offer features like slow motion, time-lapse, and video stabilization, allowing fitness influencers to create visually captivating and engaging content. With the ability to edit and enhance their workout videos, fitness influencers can showcase their exercise routines in a more dynamic and professional manner.
I sold a workout program and matched my yearly salary of in-person training within two weeks of selling to my community!
Paul Fabritz
Founder and BS, CSCS, NSCA-CPT, ACE, FMS, PJF Performance
The top editing apps preferred by fitness influencers
When it comes to editing apps, fitness influencers have their favorites. One popular choice is VSCO, which offers a wide range of filters and editing tools that allow influencers to create a cohesive and stylish aesthetic. Another widely used app is Adobe Lightroom, known for its professional-grade editing capabilities and presets that provide influencers with a consistent and polished look. Other notable mentions include Snapseed, Facetune, and Afterlight, each offering unique features that cater to different editing preferences.
Aside from these popular choices, there are a few other editing apps that have gained traction among fitness influencers. One such app is PicsArt, which not only offers a variety of editing tools and filters but also provides a platform for influencers to connect with a community of like-minded individuals. This app allows influencers to share their edited photos, collaborate with others, and gain inspiration from different editing styles.
Another noteworthy editing app is Canva, which is known for its user-friendly interface and extensive library of templates. Fitness influencers often use Canva to create eye-catching graphics and promotional materials for their social media platforms. With its drag-and-drop feature and customizable options, Canva makes it easy for influencers to design professional-looking images that align with their brand.
Read More:
Unveiling the secrets behind fitness influencer photo editing
While each fitness influencer has their own signature editing style, there are some common techniques that many employ to enhance their photos. One such technique is the careful adjustment of lighting. Fitness influencers often manipulate brightness and exposure levels to create a visually pleasing and well-lit image. They also play with colors and saturation, enhancing the vibrancy of their surroundings or emphasizing the hues in their workout apparel. Another secret lies in the art of retouching, where influencers remove blemishes or refine their physique to present their best self. These editing techniques, when used skillfully, contribute to the creation of captivating visuals that resonate with their audience.
In addition to lighting adjustments and retouching, fitness influencers also utilize composition techniques to enhance their photos. They carefully consider the placement of objects and their own positioning within the frame to create visually appealing and balanced images. This may involve using the rule of thirds, leading lines, or symmetry to guide the viewer's eye and create a sense of harmony in the photo.
Furthermore, fitness influencers often experiment with different camera angles and perspectives to add depth and interest to their photos. They may shoot from low angles to make themselves appear taller and more powerful, or from high angles to showcase their surroundings and create a sense of awe. By exploring various angles, they can capture unique and dynamic shots that stand out in a crowded social media feed.
Read More:
Must-have features in editing apps for fitness influencers
For fitness influencers looking to elevate their editing game, certain features are a must-have. Firstly, the ability to adjust individual elements such as highlights, shadows, and mid-tones is crucial for achieving the desired effect. A wide range of filters and effects is also essential, allowing influencers to experiment and find their unique style. Additionally, advanced editing tools, including selective editing and gradient adjustments, enable influencers to fine-tune specific areas of their photos. The presence of presets and the ability to save and apply custom edits are also highly valued by fitness influencers as they strive for consistency and efficiency in their editing process.
Comparing different editing apps used by fitness influencers
With a multitude of editing apps available, it can be challenging to determine which one suits an influencer's needs best. However, comparing the features, functionality, and user reviews can help narrow down the choices. Some influencers prefer the simplicity and accessibility of certain apps, while others prioritize the advanced editing capabilities of others. Ultimately, the ideal editing app for a fitness influencer depends on their editing style, personal preferences, and the desired outcome they seek to achieve.
Step-by-step guide to using popular editing apps like fitness influencers
For those aspiring to edit their fitness photos like influencers, a step-by-step guide can be immensely helpful. Starting with selecting the right app for their needs, individuals can explore the app's features, familiarize themselves with the editing tools, and experiment with various adjustments to understand how they impact the overall image. Taking the time to understand the editing process and referencing tutorials or online resources can aid in mastering the art of editing and unleash their creative potential.
Read More:
Tips and tricks for achieving a polished look with editing apps like fitness influencers
While editing apps can work wonders in enhancing fitness photos, there are certain tips and tricks that fitness influencers employ to achieve a polished look. Firstly, maintaining a consistent aesthetic through the use of presets can create a visually cohesive feed. Secondly, paying attention to details such as symmetry, framing, and composition can elevate the overall impact of the photo. Lastly, striking a balance between natural and enhanced elements can create a visually stunning effect while retaining the authenticity of the image.
Exploring the filters and effects favored by fitness influencers in editing apps
Filters and effects are a crucial element of the editing process for fitness influencers. Different influencers have their preference for the type of filters and effects they utilize to convey their desired mood and aesthetic. Some influencers lean towards vibrant and vivid colors, while others opt for soft and muted tones. From black and white filters to vintage effects, fitness influencers experiment with various options to create a visual experience that resonates with their audience and reinforces their personal brand.
How editing apps contribute to the success of fitness influencers on social media platforms
It's no secret that captivating visuals play a vital role in the success of fitness influencers on social media platforms. Editing apps serve as a tool for influencers to curate a visually appealing feed, enhancing the overall aesthetic and making their content more shareable and engaging. The ability to create stunning visuals grabs the attention of viewers, increases the likelihood of likes, comments, and shares, and ultimately contributes to the growth of their following. Furthermore, the consistency and cohesiveness achieved through editing apps help establish a recognizable and memorable brand, setting influencers apart from the competition.
Read More:
Enhancing workout photos: Fitness influencer-approved editing app tips
When it comes to workout photos, fitness influencers have some app tips up their sleeves to make them stand out. Firstly, capturing motion in action shots can be enhanced by choosing editing apps with features like motion blur or adding dynamic effects that convey a sense of movement and energy. Secondly, adding motivational quotes or captions to workout photos can be easily achieved using text overlay features available in editing apps. Lastly, experimenting with unique angles and perspectives during photography coupled with creative editing techniques can create a visually stimulating experience for the audience, making the workout photos truly extraordinary.
Unlocking the potential of fitness influencer-level photo edits with these apps
With the abundance of editing apps available at our fingertips, aspiring fitness enthusiasts and content creators have the opportunity to unlock their potential and achieve fitness influencer-level photo edits. By exploring the features and functionalities of various editing apps, investing time in understanding editing techniques, and consistently practicing and refining their skills, individuals can create visually captivating fitness content that inspires and motivates others. The key lies in embracing creativity, experimenting fearlessly, and leveraging the power of editing apps to push the boundaries of their own visual storytelling.
Insider advice from top fitness influencers on their favorite editing apps
Who better to offer advice on editing apps than the top fitness influencers themselves? These industry-leading influencers have honed their editing skills and have their favorite go-to apps. Their insider advice can provide invaluable guidance for those seeking to enhance their own fitness photos. By understanding the apps preferred by the top fitness influencers, aspiring content creators can gain insights into the techniques and features that contribute to their success and apply them to their own editing process.
The impact of edited photos on engagement and following for fitness influencers
Edited photos have a significant impact on engagement and following for fitness influencers. By creating visually appealing content, fitness influencers grab the attention of their audience, enticing them to like, comment, and share their posts. A visually cohesive feed, achieved through editing, further reinforces the personal brand of fitness influencers, making their content easily recognizable and memorable. The enhanced aesthetic draws more followers, increases the reach of their message, and ultimately positions fitness influencers as experts and authorities in the health and wellness industry.
As we conclude our exploration of the editing apps preferred by fitness influencers, it becomes apparent that these apps play a crucial role in creating captivating visuals that inspire and motivate. From enhancing lighting and colors to retouching and applying filters, these editing apps offer an array of tools for fitness influencers to unleash their creative potential and elevate their photos to new heights. So, whether you're a fitness enthusiast looking to improve your photography skills or an aspiring influencer seeking to gain a following, harness the power of editing apps and unlock the visual magic that lies within.
Read More:
What editing app do most fitness influencers use?
Many fitness influencers utilize a combination of editing apps based on their specific needs. Adobe Premiere Pro and Final Cut Pro are commonly used for professional-grade video editing, while apps like InShot and VSCO are popular for quicker edits and social media content.
Do fitness influencers edit photos?
Yes, fitness influencers often edit photos to enhance visual appeal, correct lighting, and create consistent aesthetics across their platforms. They may use apps like Adobe Photoshop, Lightroom, Facetune, and VSCO to achieve these enhancements.
What is the best app for editing workout videos?
For professional-quality workout videos, Adobe Premiere Pro and Final Cut Pro are highly regarded. For mobile or more straightforward edits, InShot is a popular choice among fitness influencers.
How do you edit videos like fitness influencers?
Editing videos like fitness influencers requires a blend of creativity, technical skill, and the right tools. Software like Adobe Premiere Pro or Final Cut Pro can be used for professional edits, while InShot or Adobe Rush can be suitable for quicker edits. Consistency in visual themes, engaging transitions, clear audio, and good storytelling also contribute to quality editing.
What is the best video and photo editing app for fitness?
Adobe Premiere Pro is widely recognized for video editing, and Adobe Photoshop is often considered the best for photo editing in the fitness industry. For combined video and photo editing in one app, Adobe Creative Cloud offers a suite of integrated tools.
Which is the top 1 editing app?
The top choice varies based on individual needs and expertise. For professional video editing, Adobe Premiere Pro is often cited as a leading option. For photos, Adobe Photoshop remains a popular choice.
How do I edit my gym pictures?
Gym pictures can be edited using tools like Adobe Photoshop, Lightroom, or even mobile apps like VSCO and Snapseed. Common edits might include adjusting brightness and contrast, cropping, applying filters, and retouching to highlight specific features.
What is the cheapest editing app for fitness?
InShot and VSCO offer free versions with in-app purchases for additional features. Canva also provides a free tier with many useful editing tools suitable for fitness content.
How do fitness influencers make their pictures so clear?
Fitness influencers often use high-quality cameras or smartphones coupled with professional editing tools like Adobe Photoshop. Techniques such as proper lighting, sharp focus, and post-editing adjustments like contrast and sharpness enhancement contribute to clear images.
What app do fitness Tiktokers use for editing?
Fitness Tiktokers may use TikTok's built-in editing features, along with apps like InShot or Adobe Premiere Rush, which offer flexibility and ease of use for quick video edits.
How can I make my fitness videos better?
Improving fitness videos involves quality filming, thoughtful editing, engaging storytelling, and understanding the audience. Using professional tools like Adobe Premiere Pro for editing, maintaining good lighting and sound quality, adding captions or visual aids, and having a clear and engaging narrative can make a significant difference.
What editing app do Instagram fitness influencers use?
Instagram fitness influencers commonly use apps like InShot, Adobe Premiere Rush, and VSCO for editing videos and photos. Adobe Lightroom is also popular for photo edits.
How do fitness influencers edit their photos?
Fitness influencers edit their photos using a variety of tools, including Adobe Photoshop, Lightroom, VSCO, and Facetune. They often adjust brightness, contrast, saturation, and apply filters to create visually appealing images.
What video app do fitness content creators use?
Fitness content creators often use Adobe Premiere Pro, Final Cut Pro, InShot, and Adobe Premiere Rush for video editing, depending on their requirements, budget, and the platform they are targeting.
How can Exercise.com help me grow my fitness business?
Exercise.com is a comprehensive software solution designed specifically for fitness professionals. It provides tools to run the entire business, including managing memberships, accepting payments, scheduling, hosting exercise videos, selling workout plans online, and offering online coaching. With its custom branded fitness app, Exercise.com enables you to create a professional and cohesive presence, helping you grow your fitness business efficiently. Book a demo to explore how it can cater to your specific needs.
Tyler Spraul
is the director of UX and the head trainer for Exercise.com. He has his Bachelor of Science degree in pre-medicine and is an NSCA-Certified Strength and Conditioning Specialist® (CSCS®). He is a former All-American soccer player and still coaches soccer today. In his free time, he enjoys reading, learning, and living the dad life.