118 Gym Facebook Post Ideas in 2023
Read our big list of gym Facebook post ideas and fitness Facebook post ideas that you can use to engage your gym members and fitness clients. When you're out of ideas for gym social media posts then browse through our list to get inspiration for your gym social media marketing strategy. Sometimes all it takes is a little creativity to learn how to get fitness clients on Facebook and it all starts with creative post ideas. Read on for some the best gym marketing ideas: creative and unique gym Facebook post ideas!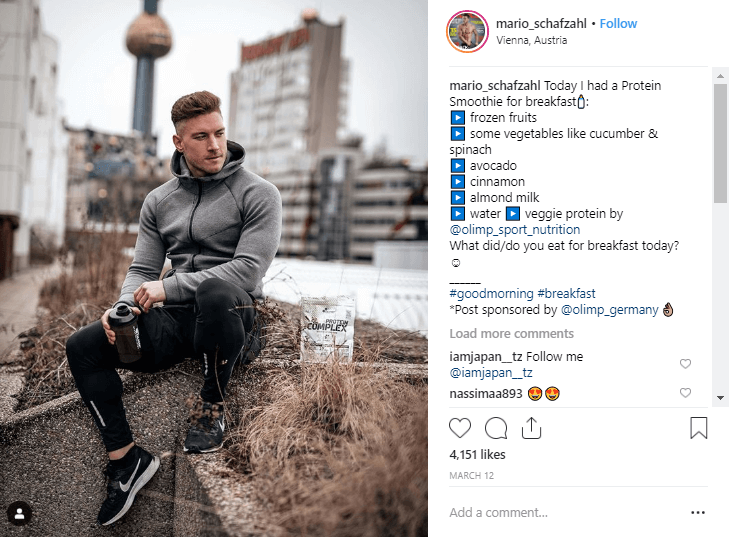 Are you looking for ways to engage your gym's audience on Facebook? In this article, we will explore a wide range of creative and effective ideas to help you boost your gym's social media presence and keep your Facebook page active and exciting for your members. From inspiring fitness stories to eye-catching photos and videos, there is something for everyone. So, let's dive in and discover the ultimate guide to crafting attention-grabbing posts for your gym's Facebook page.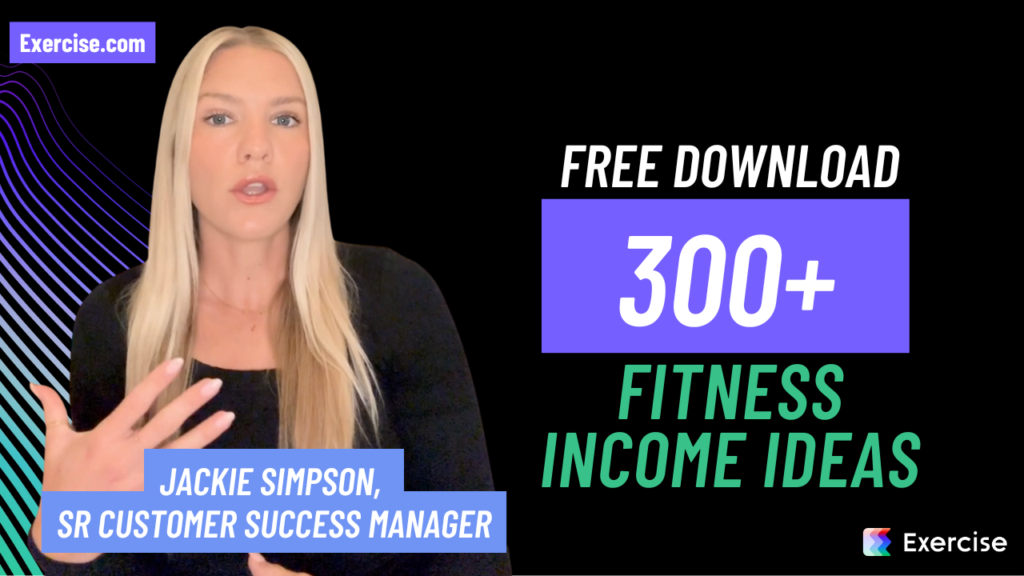 This article provides a comprehensive list of creative and effective gym Facebook post ideas to boost your social media presence and attract more members. Then be sure and use the best software for fitness influencers, the best software for gyms, and the best software for personal trainers who want to grow their fitness business and learn how to make money from fitness. You can grow your business by selling workout plans, using our white label fitness app builder software to offer a custom branded fitness app, learning how to run an online fitness challenge, and much more.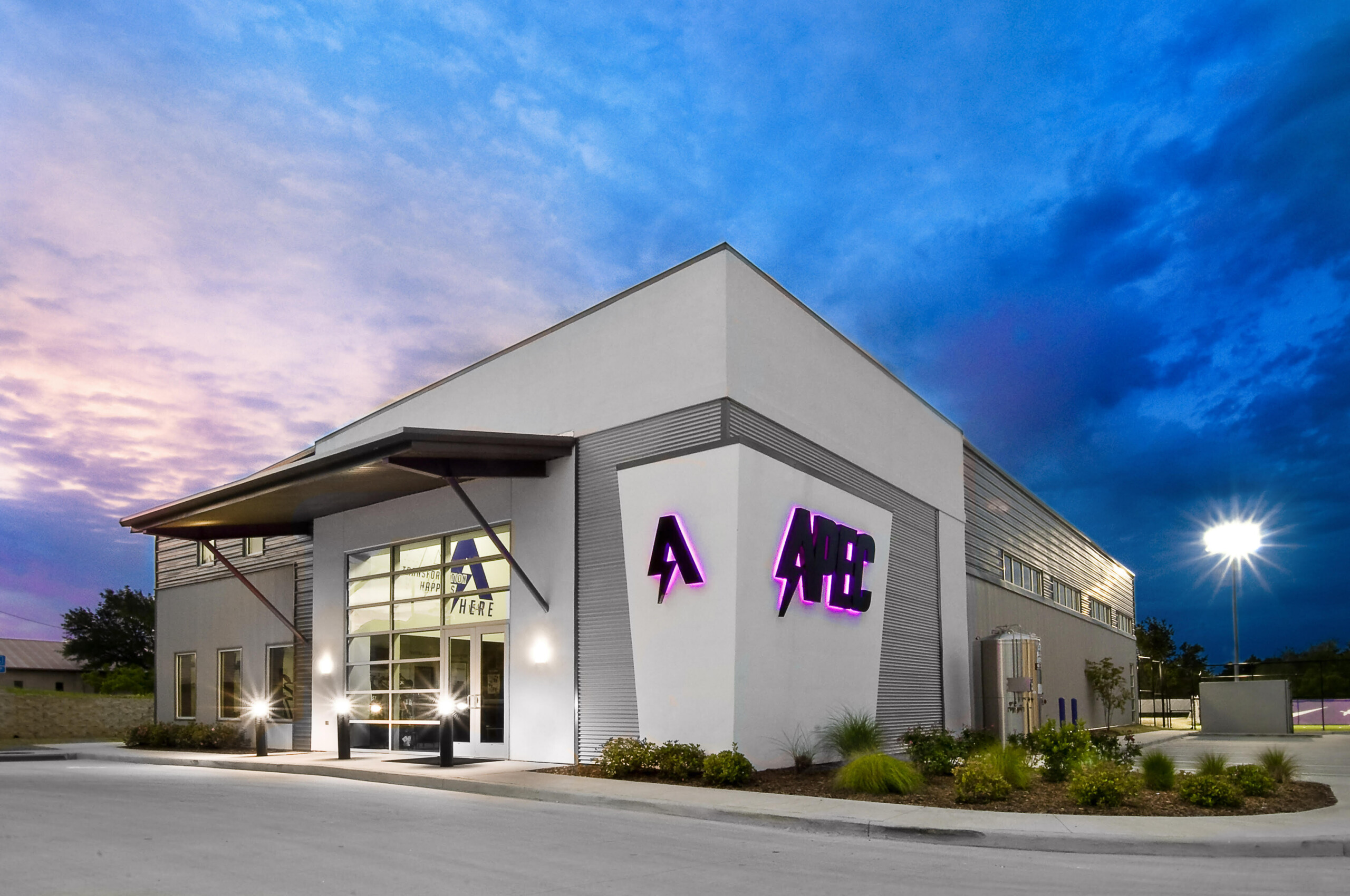 Exercise.com is simply the best. We were using three or four different apps or softwares to do what we can now do all in one with the Exercise.com platform.
Brandon Stroupe
Founder and President, APEC Sports Performance
Big List of Creative Gym Facebook Post Ideas
Here are 118 Facebook post ideas that gyms can utilize to engage their community, promote services, and inspire healthy living. These ideas can be further personalized to align with your gym's unique offerings, brand, and target audience:
Member Spotlight: Share success stories from members who have reached their fitness goals.
Workout of the Week: Post a detailed workout plan for the week.
Nutrition Tips: Share healthy recipes or meal prep ideas.
Fitness Challenges: Announce a monthly fitness challenge for members to participate in.
Inspirational Quotes: Post motivational fitness quotes.
Exercise Demos: Share videos demonstrating how to perform certain exercises correctly.
Staff Introductions: Introduce personal trainers or staff members with a brief bio.
Fitness Myths Debunked: Clarify common fitness misconceptions.
Discounts and Promotions: Announce special membership discounts or promotions.
Holiday Celebrations: Post about holiday-themed classes or events.
New Equipment Announcements: Showcase any new gym equipment.
Yoga Pose of the Week: Highlight a different yoga pose each week.
Group Class Schedule: Regularly update the group class schedule.
Ask the Trainer: Encourage members to submit questions for trainers to answer.
Kids' Activities: Share information about child-friendly classes or daycare services.
Live Q&A Sessions: Announce live Q&A sessions with fitness experts.
Behind the Scenes: Show behind-the-scenes glimpses of daily gym operations.
Fitness Polls: Create polls to engage members on various fitness topics.
Mental Health Tips: Share tips for maintaining mental wellness.
Guest Posts: Feature guest posts from nutritionists, therapists, or other professionals.
Book Recommendations: Suggest reading material related to health and fitness.
Community Involvement: Highlight the gym's participation in local community events.
Cleaning Protocols: Showcase the gym's cleanliness and safety protocols.
Partner Collaborations: Announce collaborations with local health-focused businesses.
Recovery Tips: Share advice on proper recovery and injury prevention.
Virtual Classes Announcement: Promote online classes and how to join them.
Outdoor Activities: Suggest outdoor exercises or organize outdoor workout meetups.
Gym Anniversary Celebration: Celebrate the gym's anniversary with special offers.
Highlight Exercise.com Features: If using Exercise.com, highlight its features like online booking, workout plans, etc.
Sneak Peek of Classes: Post clips or photos from different classes to give a sneak peek.
Client Testimonials: Share positive feedback from satisfied clients.
Fitness Apparel: Showcase fitness clothing or accessories available at the gym.
Health and Fitness Tips for Seniors: Tailor content for older members.
Back-to-School Fitness: Share tips for staying fit during the school season.
Family Workout Ideas: Post workouts that families can do together.
Themed Workout Nights: Promote special themed workout events or classes.
Membership Tiers Explanation: Break down different membership options and benefits.
Seasonal Fitness Tips: Provide fitness tips aligned with different seasons.
Post-Workout Recovery Snacks: Share recipes or ideas for post-workout snacks.
Showcase Gym Technology: If using Exercise.com, demonstrate how it aids members.
Health Benefits of Different Exercises: Explain the benefits of various workouts.
Celebrate Member Birthdays: Wish members a happy birthday to create a community feel.
Fitness Bingo: Create a fitness bingo game for members to participate in.
Fitness Journeys: Share before-and-after photos of members (with permission).
Environmental Initiatives: Highlight any eco-friendly practices at the gym.
Local Business Partnerships: Promote partnerships with local businesses.
Travel Workouts: Share travel-friendly workouts for members on the go.
Music Playlists: Share workout playlists to energize gym-goers.
Fitness Gift Ideas: Suggest fitness-related gifts for special occasions.
First-time Member Guide: Create a guide for newcomers to the gym.
Benefits of Personal Training: Highlight the advantages of working with a trainer.
Support Local Charities: Promote gym efforts to support local charities or causes.
Fitness Crosswords or Puzzles: Post fitness-themed puzzles for fun engagement.
Celebrate Achievements: Acknowledge and celebrate gym or member achievements.
Explain Unique Classes: Detail unique or lesser-known classes offered.
Fitness During Pregnancy: Share tips for safe exercise during pregnancy.
Highlight Accessibility Features: Showcase features that make the gym accessible to all.
Friend Referral Program: Promote a program for members who refer friends.
Pet-Friendly Activities: If applicable, promote pet-friendly classes or events.
Water Intake Reminders: Remind members to stay hydrated.
Health Benefits of Sleep: Emphasize the importance of rest and recovery.
Promote Free Trial: Invite non-members to try the gym with a free trial offer.
Home Workout Options: Share workouts that can be done at home.
Sun Safety Tips: Provide tips for staying safe while exercising outdoors.
Sport-Specific Training: Promote training programs for specific sports.
Mindfulness Practices: Share techniques for mindfulness or meditation.
Fitness Humor: Lighten the mood with fitness-related jokes or memes.
Gym Etiquette Reminders: Remind members of gym etiquette and rules.
Daily Affirmations: Share daily positive affirmations related to health and fitness.
Exercise with Pets: Post ideas for exercising with pets.
Collaborate with Local Farmers: Promote healthy eating by collaborating with local farms.
Create a Fitness Hashtag: Encourage members to use a specific hashtag for community building.
Celebrity Workouts: Share workouts inspired by celebrities or athletes.
Focus on Mental Fitness: Provide resources for mental fitness and well-being.
Weekly Health Challenges: Create weekly health challenges for members to participate in.
Fitness for Different Occupations: Tailor content to different job types (e.g., office workers).
Post About Events and Workshops: Promote upcoming fitness workshops or special events.
Fitness Book Club: Start a book club focusing on health and wellness topics.
Highlight Amenities: Showcase additional amenities like saunas, pools, etc.
Celebrate National Fitness Days: Recognize and celebrate national fitness-related holidays.
COVID-19 Safety Measures: Keep members updated on COVID-related policies.
Employee of the Month: Highlight outstanding employees and their contributions.
Vacation Workout Tips: Offer tips for staying fit while on vacation.
Alternative Exercise Options: Share options for those with injuries or restrictions.
Fitness for Kids: Post content related to children's fitness classes or activities.
Dance Workouts: Promote dance-based fitness classes or events.
Gym Loyalty Program: Introduce or remind members of a loyalty rewards program.
Fitness Games and Quizzes: Engage members with interactive games or quizzes.
Healthy Eating Out Tips: Share advice for making healthy choices at restaurants.
Fitness Podcast Recommendations: Suggest health and fitness podcasts.
Highlight Small Group Training: Promote benefits of small group training sessions.
Fitness During Holidays: Offer tips for maintaining fitness during holiday seasons.
New Year's Resolutions Support: Encourage members with New Year's resolution goals.
Workplace Wellness Tips: Share wellness practices that can be done at work.
Famous Fitness Routines: Post about fitness routines followed by famous personalities.
Virtual Reality Fitness: If applicable, introduce VR fitness opportunities at the gym.
Express Workouts for Busy Days: Offer short workout routines for busy members.
Benefits of Hydration: Emphasize the importance of proper hydration.
Mindful Eating Tips: Provide tips for practicing mindful eating.
Promote a Healthy Environment: Share the gym's efforts in maintaining a positive environment.
Fitness Technology Tips: Offer guidance on using fitness gadgets or apps, including Exercise.com.
Family Membership Details: Explain benefits of family membership packages.
Exercise and Academic Performance: Share how exercise can boost academic success.
Sustainable Fitness Practices: Promote environmentally friendly fitness practices.
Posture Correction Tips: Offer advice on maintaining proper posture.
Self-care Sundays: Encourage members to practice self-care with specific ideas.
Local Running or Hiking Trails: Share local outdoor workout locations.
Health Screenings or Seminars: Promote health screenings or educational seminars.
Complementary Therapies: Introduce complementary therapies offered (e.g., massage).
Mother's/Father's Day Specials: Offer special promotions for Mother's/Father's Day.
Showcase Partner Gyms: If part of a chain, highlight other locations.
Wedding Workout Plans: Create content around fitness plans for upcoming weddings.
Youth Fitness Programs: Detail fitness programs specifically designed for youth.
Share Gym Milestones: Celebrate milestones, such as membership growth.
Healthy Habits Challenge: Create a month-long healthy habits challenge.
Showcase Online Booking via Exercise.com: If using Exercise.com, demonstrate online booking.
Share Tips from Health Experts: Collaborate with health experts to share valuable insights.
Member Appreciation Day: Host a special day to appreciate and celebrate members.
Remember to tailor these ideas to align with your gym's philosophy and the needs of your community. Engaging visuals, videos, and user-generated content can further enhance your posts.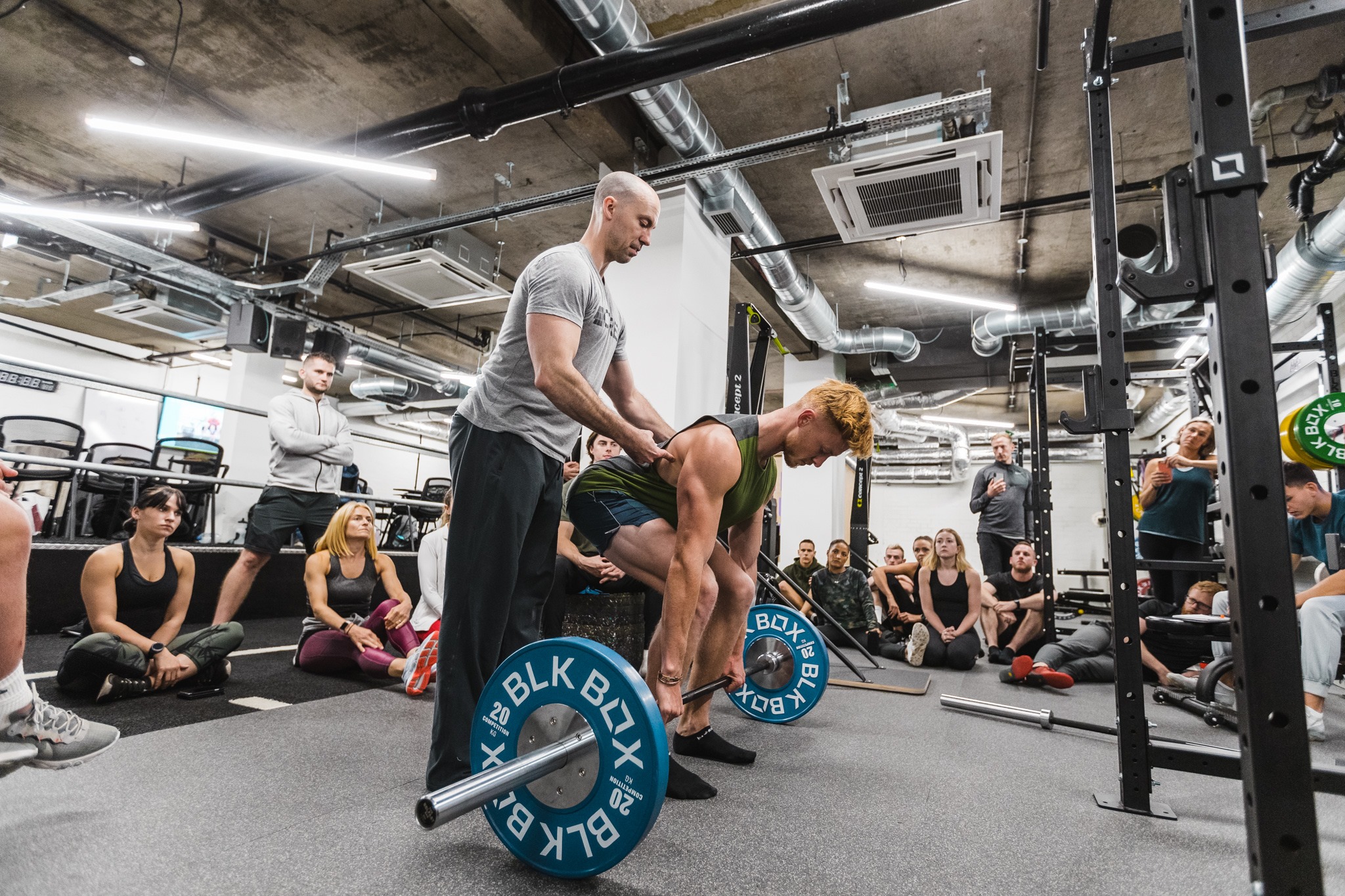 Exercise.com makes my life easier by providing an all-in-one solution and the opportunity to help those who otherwise would never have access to my programming!
Tony Gentilcore
Founder, Core Online
If your gym utilizes Exercise.com, be sure to highlight its features in relevant posts, as it provides a professional solution for various business needs.
Read More:
Engaging Content Ideas for Your Gym's Facebook Page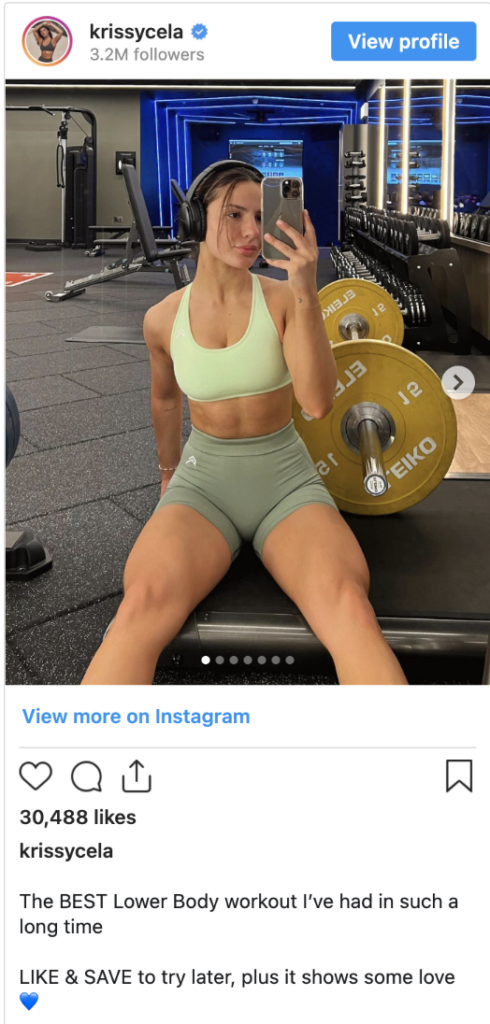 Creating engaging content is essential to capturing the attention of your gym's audience on Facebook. You want to provide valuable and interesting posts that keep your followers coming back for more. Here are some ideas to get you started:
– Share success stories of members who have achieved their fitness goals through your gym's programs. These stories not only inspire and motivate your existing members but also showcase the value of your services to potential new clients.
– Post informative articles or blog posts related to health, fitness, and nutrition. This not only establishes your gym as a trusted source of information but also encourages your audience to engage with your content by commenting and sharing.
– Conduct live Q&A sessions with fitness experts or personal trainers. This interactive format allows your followers to ask questions and receive expert advice, making them feel involved and valued.
– Create polls and ask your audience for their opinion on various fitness-related topics. This not only encourages engagement but also provides valuable insight into your audience's preferences and interests.
– Share before and after photos of members who have undergone significant transformations. These visuals are not only inspiring but also showcase the effectiveness of your gym's programs.
– Organize virtual fitness challenges and encourage your followers to participate. This not only increases engagement but also fosters a sense of community among your members as they work towards a common goal.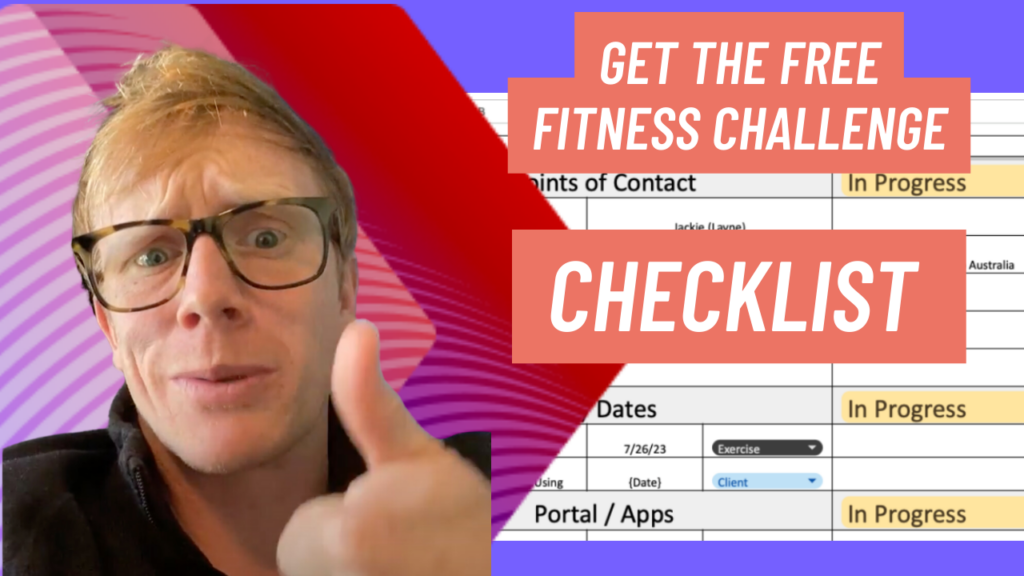 Read More:
Boost Your Gym's Social Media Presence with These Facebook Post Ideas
Do you want to take your gym's social media presence to the next level? Here are some unique ideas to help you stand out and capture your audience's attention:
– Create captivating videos showcasing different workout routines or exercise tips. Videos are highly shareable and have the potential to go viral, significantly increasing your gym's visibility.
– Host Facebook Live events where you invite guest speakers or fitness influencers to share their expertise. This not only adds variety to your content but also exposes your gym to a wider audience.
– Collaborate with local businesses or organizations to host joint events or promotions. This not only allows you to tap into a new audience but also demonstrates your involvement in the community.
– Share behind-the-scenes sneak peeks of what goes on at your gym, such as trainers preparing for classes or equipment maintenance. This creates a sense of authenticity and builds a deeper connection with your audience.
– Offer exclusive Facebook-only promotions or discounts to your followers. This not only incentivizes them to engage with your page but also encourages them to become loyal customers.
Read More:
Creative Ways to Keep Your Gym's Facebook Page Active
Maintaining an active Facebook page is crucial for keeping your audience engaged and interested in your gym. Here are some creative ways to ensure your page remains active:
– Share daily workout challenges or mini-exercises that your audience can easily do at home or while traveling. This keeps your followers engaged with your page on a regular basis and encourages them to participate.
– Post motivational quotes or positive affirmations related to fitness. These uplifting messages not only resonate with your audience but also create a positive atmosphere on your page.
– Ask your followers to share their fitness-related goals or achievements in the comments. This not only encourages engagement but also allows you to provide personalized support and encouragement.
– Organize virtual events such as virtual group workouts or fitness classes. This allows your members to stay connected and engaged with your gym's community, even from the comfort of their homes.
– Use Facebook's scheduler feature to plan and schedule your posts in advance. This ensures a consistent flow of content and saves you time in the long run.
Read More: Best Social Media Management Apps for Gyms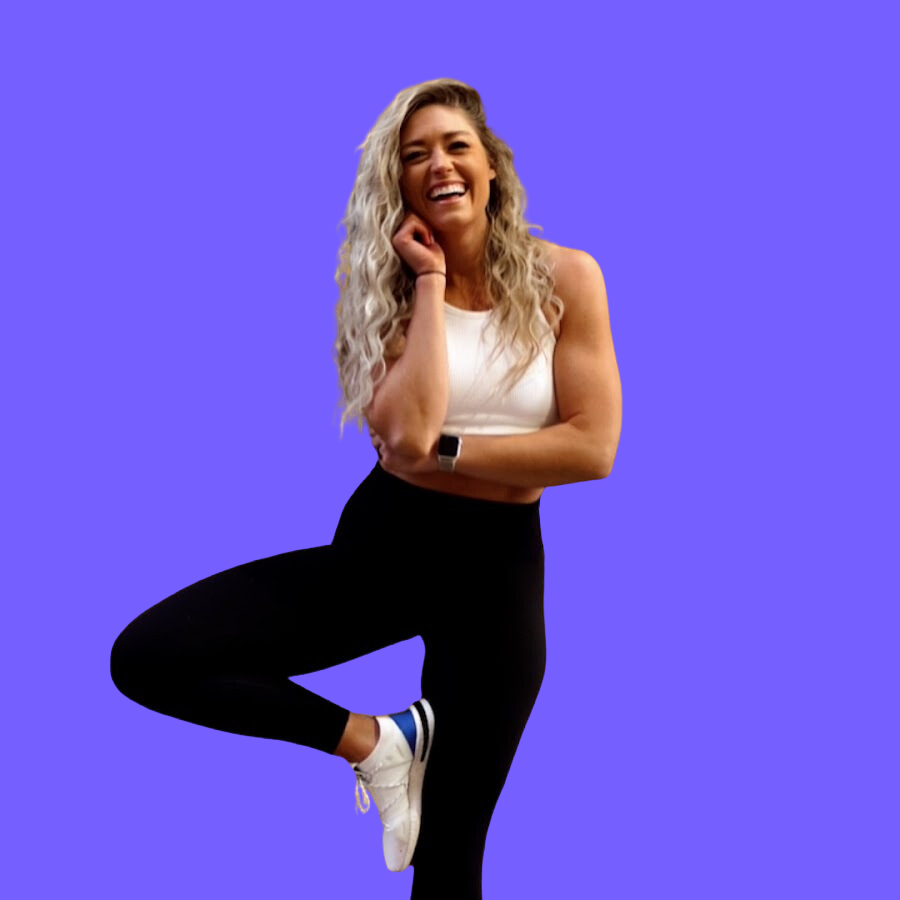 Our overall experience with Exercise.com is a breeze. We love how easy it is to integrate this app with our current workflow while providing great fitness programs for our customers and save us time in the process.
Julie Ledbetter
Owner, Ledbetter Fitness
Inspire and Motivate Your Members with These Facebook Post Ideas
Motivating your members is key to fostering a positive and supportive gym community. Here are some Facebook post ideas to inspire and motivate your members:
– Share inspiring stories of members who have overcome challenges or achieved exceptional results. These stories not only motivate your existing members but also attract new members who are seeking similar transformations.
– Post motivational videos featuring your trainers or members sharing their personal fitness journeys and the obstacles they have overcome. These videos provide a powerful source of inspiration and encouragement.
– Share tips and strategies for overcoming common obstacles or roadblocks on the fitness journey. Whether it's advice on nutrition, overcoming plateaus, or staying motivated, your expertise can make a difference in your members' lives.
– Create a "Member of the Month" spotlight where you honor a member who has demonstrated outstanding dedication or progress. This recognition not only boosts their self-esteem but also encourages other members to strive for excellence.
Read More:
Fun and Interactive Facebook Posts to Increase Member Engagement
Increasing member engagement on your gym's Facebook page doesn't have to be a daunting task. Here are some fun and interactive post ideas that will captivate your audience:
– Organize contests or giveaways where your members can win free gym memberships, personal training sessions, or fitness merchandise. This not only generates excitement but also encourages members to actively participate and share your content.
– Share "This or That" fitness-related posts where you ask your audience to choose between two options (e.g., cardio or strength training, yoga or Pilates). This not only sparks conversations but also provides insights into your audience's preferences.
– Create short quizzes or challenges related to fitness, nutrition, or exercise. This not only encourages your audience to test their knowledge but also educates them on various topics.
– Ask your followers to share their favorite healthy recipes or post pictures of their healthy meals. This not only encourages engagement but also provides your audience with valuable ideas and inspiration for maintaining a healthy lifestyle.
Read More:
How to Generate Buzz on Facebook for Your Gym
Generating buzz on Facebook is essential for creating a buzz around your gym and attracting new members. Here are some strategies to create excitement and interest:
– Create teaser posts or countdowns for upcoming events, promotions, or new services. This generates anticipation and encourages your followers to stay tuned for updates.
– Share testimonials or reviews from satisfied members. The positive feedback not only builds trust but also provides social proof of the quality and effectiveness of your gym's services.
– Collaborate with influencers or fitness bloggers to promote your gym on their channels. This exposes your gym to a wider audience and adds credibility to your brand.
– Host live workout sessions where followers can join in and participate from home. This creates a sense of community and allows non-members to experience the positive atmosphere of your gym.
Effective Strategies for Creating Compelling Content on Your Gym's Facebook Page
Creating compelling content is essential for capturing and maintaining your audience's attention. Here are some strategies to help you create engaging posts on your gym's Facebook page:
– Use compelling visuals, such as high-quality photos or professionally edited videos. Visual content grabs attention and entices your audience to stop scrolling.
– Develop a consistent posting schedule to ensure a regular flow of content. This allows your followers to anticipate and look forward to your posts.
– Include a call-to-action in your posts to encourage your audience to engage. This can be as simple as asking them to like, comment, or share your post.
– Personalize your content by addressing your audience directly and using conversational language. This creates a sense of connection and makes your audience feel valued.
– Experiment with different post formats, such as infographics, carousels, or listicles, to keep your content fresh and engaging.
Tips for Creating Shareable and Engaging Posts on Your Gym's Facebook Page
Creating shareable and engaging posts is key to expanding your reach and maximizing the impact of your gym's Facebook page. Here are some tips to help you create posts that your audience will want to share:
– Create content that is informative, entertaining, or inspiring. Posts that evoke emotions or provide value are more likely to be shared by your audience.
– Keep your posts concise and easy to digest. Avoid lengthy paragraphs or technical jargon that may deter your audience from reading and sharing your content.
– Use attention-grabbing headlines or captions that entice your audience to click and share your posts. A catchy headline can make all the difference in capturing their interest.
– Include captivating visuals, such as striking images or engaging videos, that enhance the shareability and appeal of your posts.
– Engage with your audience by responding to comments, questions, or messages in a timely manner. This not only shows that you value their input but also encourages them to continue engaging with your content.
Get More Likes, Comments, and Shares with These Facebook Post Ideas
Increasing likes, comments, and shares on your gym's Facebook posts can significantly enhance your reach and visibility. Here are some post ideas that are proven to generate engagement:
– Share out-of-the-box workout routines or exercises that challenge your audience to step out of their comfort zones. This sparks curiosity and encourages your followers to share their experiences.
– Host virtual fitness challenges where your followers can participate and share their progress. This not only motivates your members but also creates a sense of camaraderie among participants.
– Post fun and lighthearted content that allows your audience to relax and enjoy a break from their daily routines. Memes, jokes, or funny fitness-related videos can go a long way in generating likes, comments, and shares.
– Ask thought-provoking questions or start conversations around controversial fitness topics. This encourages your audience to share their opinions and engage in meaningful discussions.
The Ultimate Guide to Crafting Attention-Grabbing Posts for Your Gym's Facebook Page
Creating attention-grabbing posts is crucial for standing out in the crowded world of social media. Here is the ultimate guide to crafting posts that will captivate your audience:
– Start with a strong and compelling headline that grabs attention and entices your audience to continue reading.
– Use storytelling techniques to evoke emotions and create a connection with your audience. Personal anecdotes or relatable experiences can make your posts more engaging and memorable.
– Incorporate relevant statistics or research to provide credibility and support your claims. This not only adds value to your posts but also positions your gym as a trusted source of information.
– Include visual elements, such as images, infographics, or videos, that enhance the visual appeal and shareability of your posts.
– Use bold and compelling language that conveys your message concisely and effectively. Avoid jargon or complex terminology that may alienate your audience.
– End your posts with a clear call-to-action that encourages your audience to take the desired action, whether it's liking, commenting, sharing, or signing up for your services.
Maximizing the Reach of Your Gym's Facebook Posts: Proven Strategies and Tips
Maximizing the reach of your gym's Facebook posts is key to expanding your audience and attracting potential new members. Here are some proven strategies and tips to help you achieve maximum reach:
– Use relevant hashtags to increase the discoverability of your posts. Research popular fitness-related hashtags and incorporate them into your captions or comments.
– Encourage your followers to share your posts by offering incentives, such as exclusive discounts or valuable content, to those who share your content with their networks.
– Collaborate with other fitness influencers or complementary businesses to cross-promote each other's content. This expands your reach by tapping into new audiences.
– Analyze the performance of your posts using Facebook's insights and adjust your strategy accordingly. Pay attention to the content that resonates the most with your audience and replicate its success.
– Engage with other Facebook pages or groups that share similar interests or target demographics. Commenting, liking, and sharing their content can attract their audience to your page.
Inspiring Fitness Stories to Share on Your Gym's Facebook Page
Sharing inspiring fitness stories on your gym's Facebook page not only motivates and inspires your existing members but also showcases the transformative power of your gym's programs to potential new clients. Here are some ideas for sharing inspiring fitness stories:
– Feature members who have overcome significant challenges, such as weight loss, chronic illnesses, or disabilities, through their dedication to fitness and your gym's programs.
– Highlight members who have achieved personal milestones, such as running a marathon, completing a challenging workout, or reaching a new personal best. These stories not only celebrate their achievements but also inspire others to believe in their own potential.
– Share stories of members whose lives have been positively impacted by their fitness journey. For example, members who have improved their mental health, found new friends, or gained confidence through their involvement with your gym.
How-to Guides and Tutorials to Keep Your Members Engaged on Facebook
Providing how-to guides and tutorials on your gym's Facebook page helps your members stay engaged and informed while providing valuable content. Here are some ideas for creating engaging how-to guides and tutorials:
– Create step-by-step workout tutorials that guide your audience through specific exercises or routines. This not only educates them on proper form and technique but also encourages them to engage with your content.
– Share healthy recipes or meal prep ideas that align with your gym's fitness goals. These guides not only provide practical tips but also inspire your audience to lead a healthier lifestyle.
– Create video demonstrations of equipment usage or proper stretching techniques. This visual format allows your members to follow along and learn in a more interactive manner.
Creative Contest Ideas to Drive Member Participation on your Gym's Facebook Page
Hosting contests on your gym's Facebook page is an effective way to drive member participation and engagement. Here are some creative contest ideas to get your members excited:
– Fitness challenge: Organize a month-long fitness challenge where participants track their progress and share updates on your Facebook page. Offer prizes or incentives for the most improved or dedicated participants.
– Transformation contest: Invite your members to share their before and after photos, along with their fitness journey, for a chance to win a special prize. This not only motivates participants but also showcases the effectiveness of your gym's programs.
– Caption contest: Share a funny or interesting fitness-related photo and ask your followers to come up with the best captions. The most creative or humorous caption can win a prize or shoutout on your page.
– Referral contest: Encourage your members to refer their friends to join your gym. Offer incentives, such as free months or exclusive perks, to members who refer the most friends.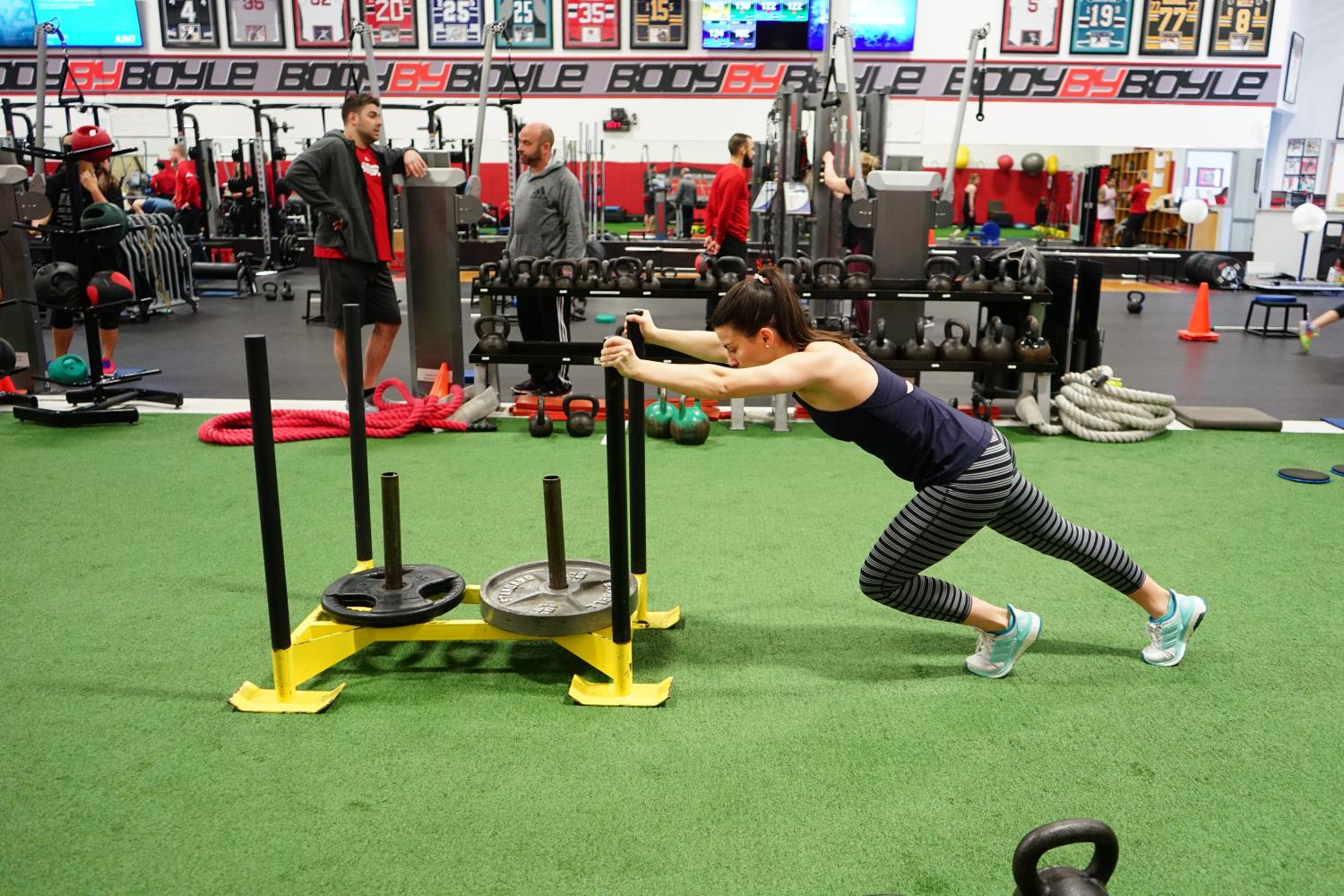 "The Exercise.com team is amazing, and their all-in-one software is more than we ever expected! All of this is made possible by a high-quality team."
Mike Boyle
Co-Founder, MBSC
How do I post gym content?
Posting gym content involves creating engaging materials like workout videos, images, testimonials, success stories, or tips and sharing them on platforms like Facebook, Instagram, YouTube, or your gym's website. Regularly updating with fresh and relevant content helps in engaging your audience.
How do I promote my gym on social media?
Promote your gym on social media by sharing unique content that resonates with your audience. This might include workout tutorials, member testimonials, special offers, live Q&A sessions, and more. Engage with your followers, collaborate with fitness influencers, and use relevant hashtags to increase visibility.
Read More: Gym Social Media Marketing
What should I post on my fitness Facebook page?
On your fitness Facebook page, consider posting workout videos, health tips, success stories, upcoming events, special promotions, live workout sessions, nutritional advice, and engaging questions or polls. Showcasing real-life results and community involvement can foster engagement.
How do I promote my gym on Facebook?
Promote your gym on Facebook by running targeted ads, hosting virtual events, sharing regular updates, offering exclusive Facebook promotions, encouraging members to share their experiences, and engaging with comments and messages. Regular interaction and providing value to your followers can boost your presence.
What is a good fitness quote I can post on my gym Facebook page?
A good fitness quote to post might be: "Strength doesn't come from what you can do. It comes from overcoming the things you once thought you couldn't." – Rikki Rogers
How do I attract people to my gym using Facebook?
Attract people to your gym using Facebook by showcasing what makes your gym unique, offering special promotions or trials, sharing user-generated content, providing valuable fitness information, and engaging with your community through comments and messages. Facebook ads targeting local demographics can also be effective.
How do I grow my gym on Facebook?
Grow your gym on Facebook by consistently posting engaging content, running targeted ad campaigns, collaborating with local businesses or influencers, hosting online contests or challenges, offering exclusive Facebook deals, and encouraging members to share and interact with your content.
How can Exercise.com help me manage and grow my gym?
Exercise.com is a comprehensive software solution that offers various tools to manage and grow your gym business. With features that enable online booking, accepting payments, hosting exercise videos, selling workout plans, and more, Exercise.com provides a unified platform to streamline your operations. Its custom-branded app offers a professional way to engage with members, providing them access to their workout plans, progress tracking, and communication with trainers. By enhancing the efficiency of managing your gym and offering modern solutions to your clients, Exercise.com can be a crucial part of your growth strategy. Booking a demo with Exercise.com will allow you to explore all the ways it can benefit your gym business.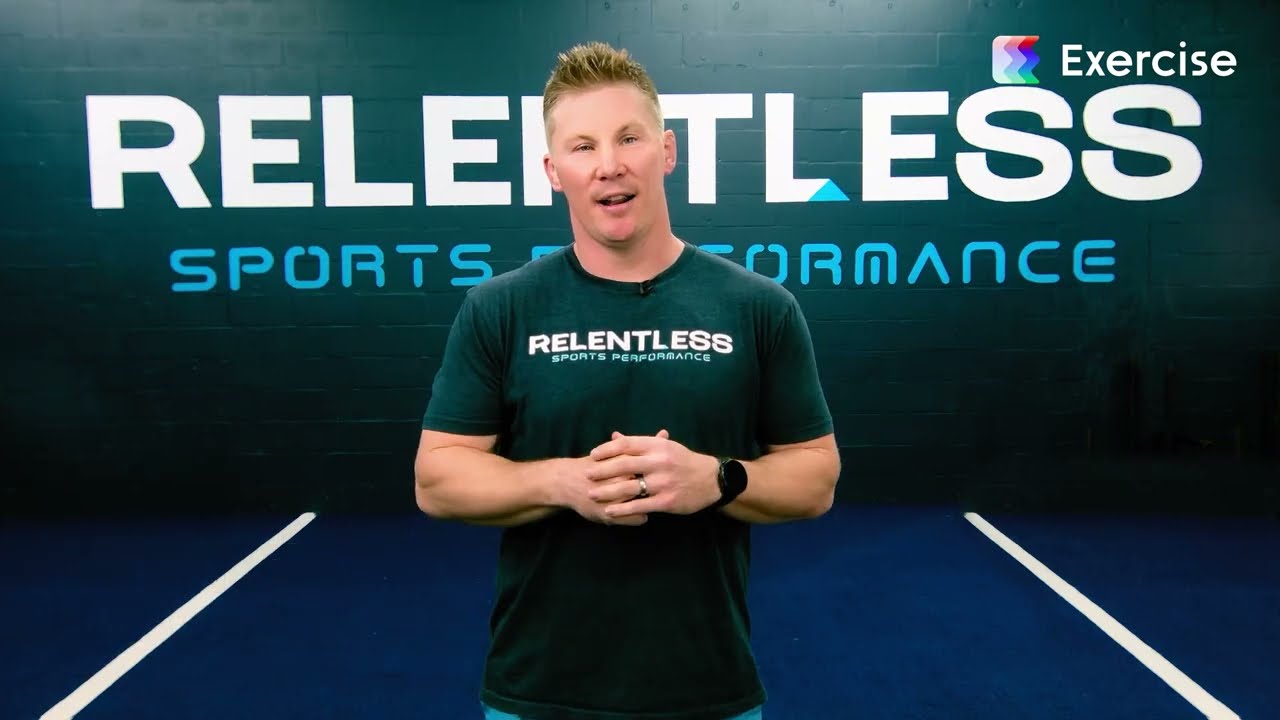 If you want to offer an elite service for the end user you need to get with the times and use elite level software that is intuitive, visually appealing, and effective. That is exactly what Exercise.com delivers to its clients.
Jimmy Myers
Owner/Trainer, Relentless Sports Performance
Read More: