Get the Basics...
Online personal training purchases are in high demand — creating and marketing effective at-home workouts can help increase your revenue rapidly.
Creating online workout plans will take time, but you can recycle some workouts to save time in the future while still generating new revenue.
Gym management software can help you grow your market, create your brand, and get your online business booming.
Want to know how to get started selling personal training programs online and how this will benefit your fitness business? Read on! We'll provide tips on how you can integrate and sell online personal training programs to your clients. Don't forget to book a demo with Exercise.com to see how our software can make managing your fitness business easier today.
Exercise.com's gym management software is designed for you to maximize profits in-person and with a variety of online training resources.
Why You Should Sell Your Personal Training Online
For personal trainers, one of the best steps to increasing revenue is to learn how to sell personal training plans online. With the increase of employees working from home, there are more people looking to train from home now than ever.
Ready to learn how to sell workout plans online? Here are three reasons why it's time for you to consider selling fitness products and training online:
#1 – Your Clients and Future Clients are Looking for You Online
Consumer behavior has dramatically changed over the past 20 years. No industry is left unchanged, and that includes fitness.
Gone are the days when you can rely on foot traffic or yellow page lookups alone to grow your training business.
People are not only searching for you online, but they are looking to purchase your workout plans online. Many people are specifically looking for an online personal trainer! Don't you want that trainer to be you?
#2 – Monetize People Outside of Your Four Walls
So how many people, realistically, can make it into your brick-and-mortar facility on a prescribed and consistent schedule to train with you in person? In the average gym, that number is very small. In fact, the way you find clients at a gym differs quite a bit from online personal training.
Now, how many people would love to experience your professional programming, but on their own schedule? That group of people just got larger. Even further, how many people simply live too far away to train in your facility, but would still do your programming if they could? Think of clients who move and the members who are busy professionals and can't consistently train in person. That group of people got even larger.
This is your easiest target market—more on that below.
#3 – Stop Trading Your Time for Money
There's a balance, we get it. You love training people, and you enjoy working with them in person to help them achieve their fitness goals. But there are only so many hours in the day.
 You only have so many hours available in your day. If you want to grow your fitness business, you need to treat it as a true business. It shouldn't be a stressful job that requires all of your personal time in order to succeed.
Productizing your workout programming, selling workouts online, offering distance training, and creating workout groups takes time. But in the long run, it's absolutely crucial in helping you build the fitness business you've always wanted.
How to Create a Workout Plan to Sell Online
There are a lot of options on our Exercise.com platform for delivering workout programming over the internet, and our trainers do a whole host of different things: online groups with time-released workout content (members get a new workout every day/week/month), workout challenges, and other permutations.
However, the one tried-and-true, EASY way to get started is to learn how to create a workout program you can sell online.
Using our powerful workout delivery platform makes getting started a cinch. First, create your workout plan and schedule in our workout plan software. (Come on, you weren't planning to manually email people Excel sheets and PDFs full of workouts one-by-one, were you?)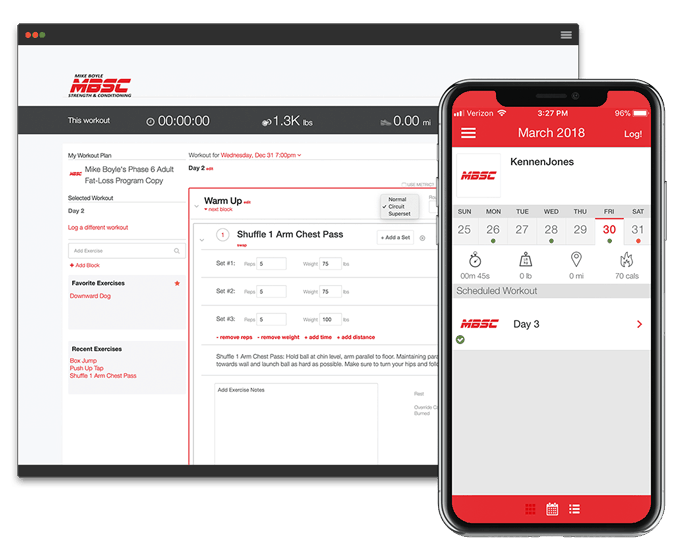 Learning how to create your fitness program online is the first part of the equation. Once that's done, you can congratulate yourself for taking that first step of productizing your knowledge and no longer trading your time for money. This software enables a variety of ways to make money in fitness online.
Now, you can sell the same workout plan over and over with next to no incremental cost or time demands on you.
You can also start personalized or semi-personalized online training. Either way, creating your first workout plan online is a huge time saver because you can easily clone that plan and make tweaks as needed for new clients.
See for yourself - Meet with the Exercise.com Team today
Exercise.com can help you grow your fitness business!
Exercise.com's gym ecommerce software allows you to sell workout plans and anything else you might desire all from one convenient place. This includes training plans, fitness challenges, fitness assessments, nutrition packages, and even gym accessories and apparel.
So, how do I sell personal training packages?
The first step is to establish what you plan to sell and for how much. This might vary depending on your services and a number of other factors like your credentials. Can you sell workout plans without being certified? Technically yes, but we wouldn't advise that for a number of legal reasons.
How Much Does Online Training Cost on Average?
So you want to create a workout plan and sell it online, great! The usual next question is, "Umm, how much should I charge?" Well, the beauty of digital goods is that you can test out many strategies quickly. You'll need to consider your location, services, and what your competitors charge when determining how much to charge as a personal trainer.
You may find that the busy professional who travels a lot and can't make it in to train with you in person on a consistent schedule would be happy to pay an extra $199/month for semi-personalized programming that they can complete on their own schedule. These workouts can be purchased and logged using Exercise.com's custom-branded fitness apps from anywhere in the world via iOS or Android.
Or maybe an online group with a shared monthly workout, group leaderboard, group discussion, and programming revolving around a common goal is an easy sell to a large portion of your audience for a much lower price point of just $29/month. This approach will work once you have everything in place.
We have some trainers who aim to create an entire year's worth of workout programming upfront, and then they simply use our software option to time-release new workout plans monthly (or whatever schedule they choose).
WARNING: You might be thinking, "Well, I don't have a year's worth of programming created yet, so I'll wait to get started, and maybe when I'm ready I'll start selling my workouts online." However, this isn't the best idea. We encourage you to start right away, your future self will thank you. Create the first month's plan and then you have an entire month to create the next month's plan. It's easier than you think!
If you charge upwards of $50 or $100 an hour for clients to train with you in person, then a monthly membership to get your workout programs for just $49 a month seems quite cheap. In fact, one of the most common mistakes a trainer will make when selling workouts online is setting the price too low. To grow your fitness business, you'll need a competitive price.
Affordable is good. Introductory pricing specials where you offer discounts for a very limited time are is good as well. But don't undersell your brand or your expertise by pricing your training dirt-cheap.
Can you make it up in volume? Well, one of the benefits of selling online workouts on our automated platform is that the marginal cost of supporting each new client is basically zero. So, you certainly could still make good money, but by pricing too cheap you may actually do long-term damage to the perception of your brand and the quality of your training. Try having your prices be affordable, but a little higher than you initially thought.
Ultimately, how much you charge should reflect your brand, your market, your clientele, and your revenue and profitability goals. Remember, the average cost of training isn't that important. You have to choose prices that reflect the value you provide.
Using a professional-grade fitness software solution such as Exercise.com will allow you to deliver a premium, custom-branded solution to your clients. 
After all, it's one thing to ask for money just so you can say, "Let me email you an Excel file," and quite another to charge your clients in exchange for their own workout app, complete with a fitness journal, exercise instructional videos, and scheduled workout program where they can log and track their progress right from their phone. They will tap your custom-branded app every time they work out, which will reinforce your brand while building their workout routine.
Whether you're asking yourself, "How do I start an online personal training business?" Or, "How can I improve my personal training business?" You're light years ahead of the trainers who simply dream about doing online training but never actually started and those who started but gave up when they didn't get overnight results.
Much of the philosophical fitness advice you give your clients about the power of consistency, good habits, and hard work . . . that's what you need to preach to yourself as you kick off your online business.
If you do small things every day – creating one new workout plan to sell online, emailing five former clients who have moved away or simply showing up for a workout – your dedication will pay off. You will see success if you stick with it.
How to Sell Workout Plans Online
The next big question you should be asking yourself is, "How do I promote online personal training and actually sell my workouts online?" It's one thing to create workout plans online using a professional and scalable online workout software such as ours, but you must be willing to sell and promote your programming and fitness products.
As you most likely know, the most successful trainers in a gym context are those who are willing to go out on the floor and talk to potential clients and promote themselves. Gaining a solid clientele always helps when learning how to sell online PT programs.
The advantage of selling workout programs online is that you are not only promoting yourself and your expertise to some degree, but you're also promoting the product, and the results that a particular plan/group/workout will provide to the ideal trainee.
When you are promoting yourself while working in a gym, you could book up your schedule and quickly hit a cap on your time – and ultimately – on your income. This won't happen when you are selling workouts online. The daily life of a personal trainer changes when you start integrating online services.
Check out the example below for a perfect example of how successful online training can be:
Paul Fabritz. PJF Performance – Vertical Jump Training

PJF Performance – Zero to $220K in ARR Delivering Workouts with their Custom-Branded Apps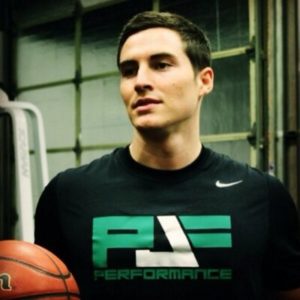 "I sold a workout program and matched my yearly salary of in-person training within two weeks of selling to my community!" – Paul Fabritz, BS Exercise & Wellness, CSCS, CPT, ACE, FMS
Add in the power of recurring revenue and that's when the magic begins. Now, remember, not all success happens overnight. Paul Fabritz spent years and years perfecting his craft, building his audience, and then when the time was right to monetize that audience, they were eager to buy his workout programming in masses. It won't happen overnight, but it can START overnight. In fact, you can start right away.
Ask yourself some of the following questions:
– Could I create one workout plan revolving around a particular benefit that I know people will want? (i.e. Fat Loss Workout Plan, Off-Season Football Workout Plan, etc.)
– Could I identify just five people I can sell that workout plan to? (On our platform, this is as simple as sharing a link. Can you email someone? Text someone? Share the link on social media? All of the billing, scheduling, and everything else is handled automatically by your new custom-branded fitness apps. Your job is to create the programming and then sell the programming. That's it!
– Now, can I find 5 more people?
– How can I find people that are similar to my plan buyers that will have similar goals?
You DO NOT have to be a social media influencer or an Instagram fitness model to see success this way. We have many trainers who build successful online training businesses by signing up one monthly client at a time. If you can sign up three new clients a month to join your online workout group for $199/month, then by the end of the year you'll have a recurring revenue of over $7,000 each month!
Don't think you have enough clients willing to pay hundreds of dollars a month to join your workout group or do semi-personalized distance training with you? No sweat.
Start small by selling a one-time workout plan at a lower price point. Sell a one-month workout plan and now that you have their email address, you can market to them when the month is up. Keep in mind: the client most likely to purchase from you now is the one who already invested in you before.
In many ways, learning how to grow your fitness business online is no different than learning how to sell a training program in the gym. In some ways, it's easier and in others, it's harder. One thing remains the same – you must build a stable and growing revenue with your training business.
The Importance of Recurring Revenue
Your goal should be to turn every client into a source of monthly recurring revenue for your business. The classic way to do this is… wait for it… sell gym memberships. Now you want to do the same thing with your online training, online fitness products, and other memberships.
Doesn't sound quite so revolutionary now, does it? After all, gyms have been doing this for years, and it's time you brought the soundness of the recurring revenue/membership model into the digital age.
It gets really exciting when you start to think about the various hybrid approaches you can use if you already have a facility, or at least train people in person because now you have upselling opportunities galore.
Is your client going to be away for the summer? No problem, have them sign up for your online distance training. Do you have young athletes whom you only encounter at a camp or during their sports season? Now they can virtually train with you all year long. If you've earned the trust of these athletes already, don't leave them to find someone else to buy training from just because they aren't geographically close to you anymore!
Building an Online Personal Training Following
If you sell personal training online, your potential customer base is not limited to the people you meet in person. Those potential clients are now worldwide. Where can I sell my workout plan?
If you use a flexible, scalable workout delivery platform such as Exercise.com, anyone with access to the internet is a potential customer of your training business.
Learning to transition in-person contacts to online recurring-revenue customers is a great way to get your online training business off the ground, but you should also immediately start to build a following online. Don't make the mistake of thinking that you need to be an expert in every channel. Just pick one or two of the possibilities below and work slowly over time to grow your audience.
Utilize Instagram
No conversation about selling personal training online is complete without the mention of Instagram.
Instagram is THE place for fitness influencers and fitness marketers to expand their reach. According to Forbes, 92 percent of consumers trust the recommendations of fitness influencers over brands. Fitness is a market with significant penetration of influencer marketing!
Personal Trainers Using Instagram to Grow Their Business
Below are some personal trainers using Instagram in a way that is both profitable and attainable. Now, ask any of these trainers who have made a successful fitness Instagram account and have a track record of doing online training on Instagram profitably, and they will tell you it's not an overnight thing.
You have to demonstrate value day after day and be in it for the long haul. But if you do, then you can see success selling workout plans and personal training using Instagram. It can be helpful to learn Instagram fitness business marketing if you are targeting young clients.
Kevin Carr/Movement as Medicine (65K followers)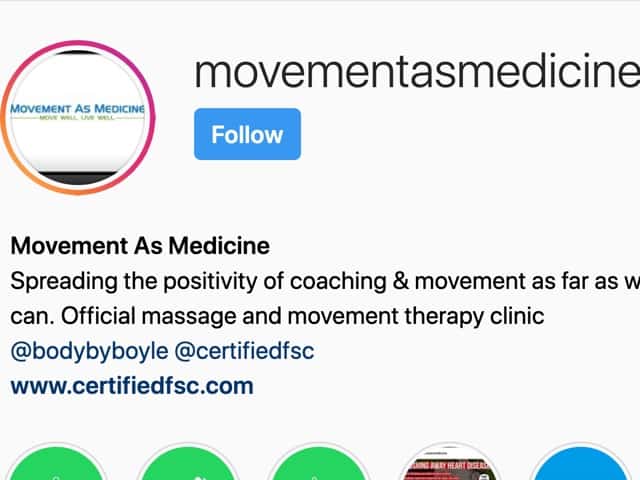 Tony Gentilcore (38K followers)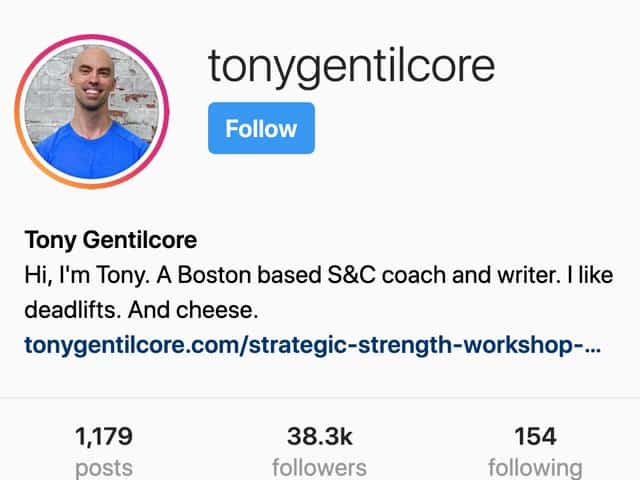 Dean Somerset (24K followers)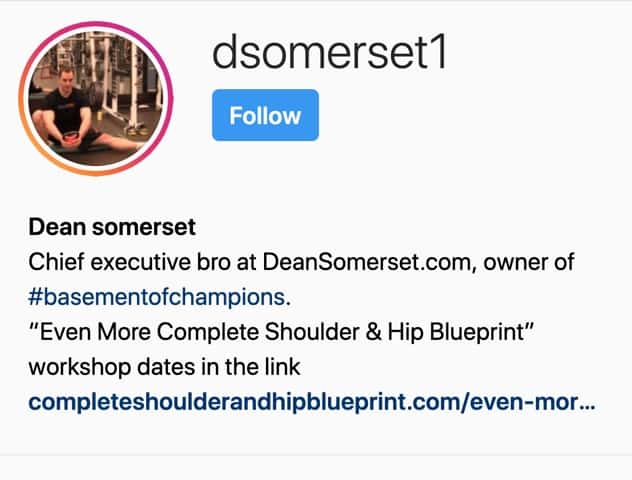 Kellie Davis (13.5K followers)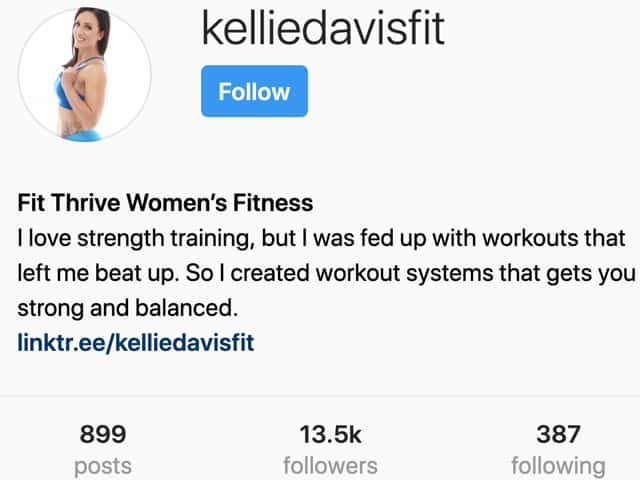 Artemis Scantalides (10K followers)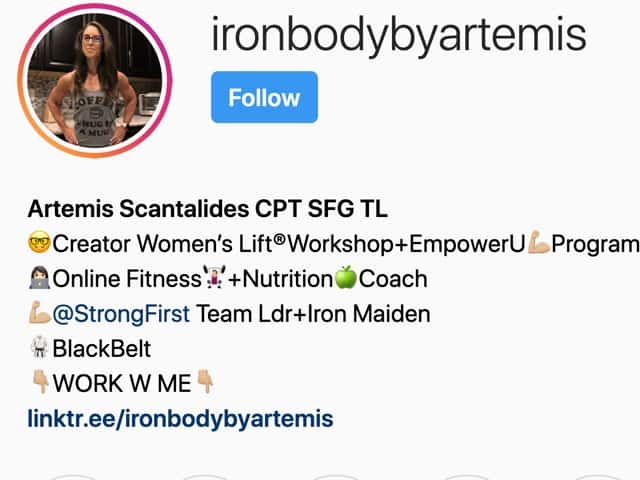 Starting to look more realistic? There are literally thousands upon thousands of other trainers, coaches, gym owners, physical therapists, and other fitness professionals utilizing Instagram to grow their business.
They may not even crack the list of the top 10 fitness influencers on Instagram and have millions of followers, but they will slowly and steadily build their audience and will monetize that audience by selling workout plans, training groups, and other fitness products to followers who are eager for more.
The only real question is: When will you? By using a variety of marketing methods and spending your time wisely, you can create a business that's successful and popular worldwide. Our guide offers even more tips for becoming an online personal trainer. 
Email Marketing for Online Personal Training
Maybe Instagram fitness marketing just isn't for you. Never fear, there's another tried-and-true marketing channel that in comparison may seem quaint, but it's no less powerful. Email. Here are some ideas on how to successfully market your fitness business through email.
Create a fitness email newsletter – Provide valuable health and fitness information to your newsletter subscribers, write consistently, and then include a clear call to action to sign up for your online training or purchase one of your workout plans.
Add a contact form to your website – Encourage people to reach out to you with questions. Inbound interest can then be converted into a paid online training relationship.
Marketing automation – On the Exercise.com platform you can intelligently and automatically send outsmart marketing automated emails based on triggers your leads and clients take (completing an assessment online, starting/finishing a workout plan, etc.)
Automation makes your life easier as a trainer. This means you'll spend the most important hours of your day with your clients rather than sending emails or workout plans. If you're looking to find out how to sell workout programs online, don't overlook email marketing.
Sell More Personal Training Packages Through Blogging
Maybe getting in front of a video camera or taking endless selfies just isn't your style. If the constant need for fresh visual content on Instagram is exhausting to you, but you have a passion for writing, fitness blogging is the way to go.
Chances are that you first encountered this page as a result of search traffic. Why not start your own website and set a goal to write three times a week? Choose a market niche and then write with an ear toward what your target audience wants to learn.
If you sell football performance workouts, write about preparing for football season. If you sell a post-pregnancy workout plan, write about juggling family and fitness. You get the idea. The major advantage of this approach is that you are likely already the expert in a given niche. Now you just need to take the time to get your expertise in writing and then use it to attract people to your training products.
See for yourself - Meet with the Exercise.com Team today
Grow and manage your fitness business with Exercise.com
How Do I Market a Personal Training Service?
Let's take a step back for a minute. Imagine you see a brand-spanking-new personal trainer come up to you in the gym – the first day on the job doesn't know what to do – and they ask you for advice on marketing themselves. What would you say? One of the first things you'd probably tell them would be to go out on the gym floor and start talking to the attendees.
Smile.
Introduce yourself.
Be helpful.
Maybe you have years of experience marketing yourself in person, remember many of the same principles apply online too. But instead of talking to someone in person, you'll do that through an Instagram comment, email, or text message. Sometimes it will be automated – i.e. reaching out to people through social media advertising – but often, and especially at first, it should be you personally reaching out to people and connecting with them.
Here are seven tips for marketing your personal training service:
#1 – Be Proactive
Sitting back and waiting for clients to come to you doesn't work in a gym setting and it won't work online either. Now, the goal is for you to build up your platform so that you'll eventually be reactive instead of proactive. But, until you build up your Instagram audience, website content, or referral network, then you should constantly be learning how to find and keep personal training clients.
#2 – Start Small
You wouldn't ask someone to marry you the first day you meet them. Similarly, you need to start small with potential clients too. Get them on your email list, answer a fitness question for them, or even give them a free workout. Then grow the relationship until they are a monthly paying client.
#3 – Do Giveaways
This is a subset of starting small, but it's important enough to be on its own. Offer discounts, giveaways, and other "free samples" of your workout programming to potential clients.
#4 – Give People Reasons to be Excited
Start an online workout challenge, offer an interactive group workout, or offer a workout plan that everyone can do together. Use the Exercise.com platform to easily and efficiently do all of these things.
#5 – Grow the Relationship in Person
Look for ways to make new connections and then grow those connections into client relationships. Teach a class, join a networking group, speak at an event!
Now that you have an online training component to your business, gone are the days of trying to schedule in-person time with clients. After all, sometimes training in person is simply impossible for people who live too far away.
#6 – Get Creative
Each niche market is different. Find out what potential clients in your target market really want and need and then figure out how to get them there.
#7 – Partner with Other Professionals
Chiropractors, physical therapists, nutritionists, and other health professionals can be a great source of referrals if you take the time to grow the relationship. Using the Exercise.com training platform will go a long way in encouraging other fitness professionals to see that you are a credible trainer.
Get Started Selling Fitness Products Online Now
Selling personal training programs online is hard work. The internet is not a magical dream world where normal rules of business no longer apply. You still have to know how to create professional workout plans and explain that value to potential clients, just as you would in a gym setting.
You will need to hustle, sell, and promote your online training, just as you would in a gym.
When you use the right tools for the job – such as our powerful online workout delivery software and online group training software – then you'll find that your selling voice is not just shouting into the void.
With Exercise.com's online training software platform, you can grow to support 10,000 clients almost as easily as 10 clients.
We work with trainers, coaches, gym owners, physical therapists, and many other fitness professionals every single day to help them do just that. If you want to get started growing your fitness business by selling personal training and workout plans online, schedule a demo today to see how Exercise.com can help you grow your fitness business.