How to Sell More Gym Memberships (18+ Tips)
Even though there are many ways to boost your gym income, learning how to sell more gym memberships online, in-person, and over the phone is a huge part of your overall gym revenue and profit! These gym owner tips will help grow your gym business by selling more gym memberships.
After all, if you want to grow your business, selling gym memberships is a key piece of the puzzle. It may not be the piece you are most interested in, especially if you prefer interacting with members and helping them meet their health and fitness goals the most. But selling more fitness studio memberships will generate revenue and keep the doors to your facility open.
Generating new gym memberships is a process that requires multiple steps for success. Here are 18+ tips to help successfully sell more gym memberships in your health club, gym, or fitness center, starting with investing in the best gym management software.
Yep, we said it. Having the right gym software solution is an important part of selling more gym memberships. From booking to gym member management, custom-branded gym apps, selling workout plans, gym CRM software, and online training—we've got you covered with all the tools you need to grow.
Interested in growing and managing your gym better? Schedule a demo today.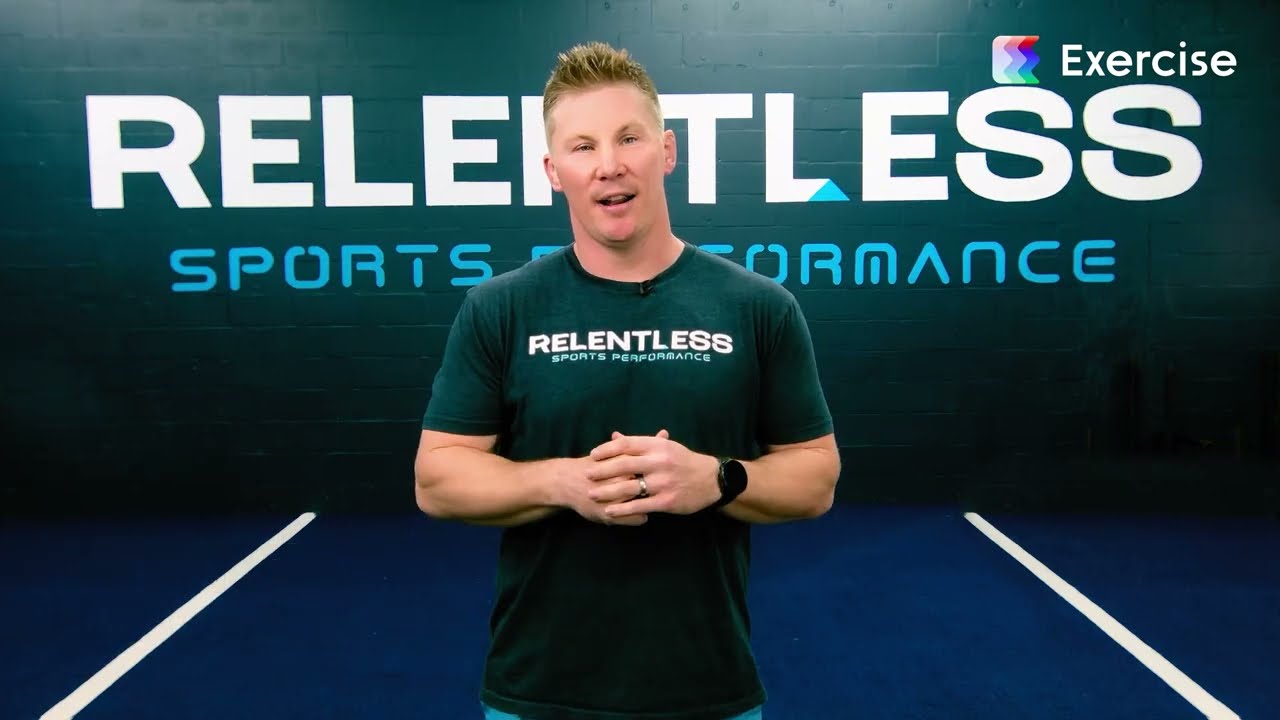 If you want to offer an elite service for the end user you need to get with the times and use elite level software that is intuitive, visually appealing, and effective. That is exactly what Exercise.com delivers to its clients.
Jimmy Myers
Owner/Trainer, Relentless Sports Performance
Get the Basics
Selling gym memberships is a key factor in growing your fitness business and increasing gym revenue.
Customer service, staff training, marketing, referrals, and sales are all important factors in selling more gym memberships.
All staff, including the front desk, membership sales staff, personal trainers, and management all play a role in growing the membership base.
#1 – Invest in Fitness Business Software
Fitness business software provides an effective way for you to manage clients, payments, and scheduling/calendars. Clients can easily book classes with a mobile app, view workout summaries, and set up automatic payments or pay easily through the mobile app.
Fitness business software does require an investment of time and money but offers much more in terms of the return on investment. Less paperwork, better client management, ease for members to book classes and set up reminders, payment processing, e-commerce, membership sales, and tools for personal trainers in an all-in-one fitness software option.
Imagine your fitness business software working 24/7 to increase revenue and automate many features. The software ensures that clients will have a better experience with your fitness business, thus adding new members to your client base.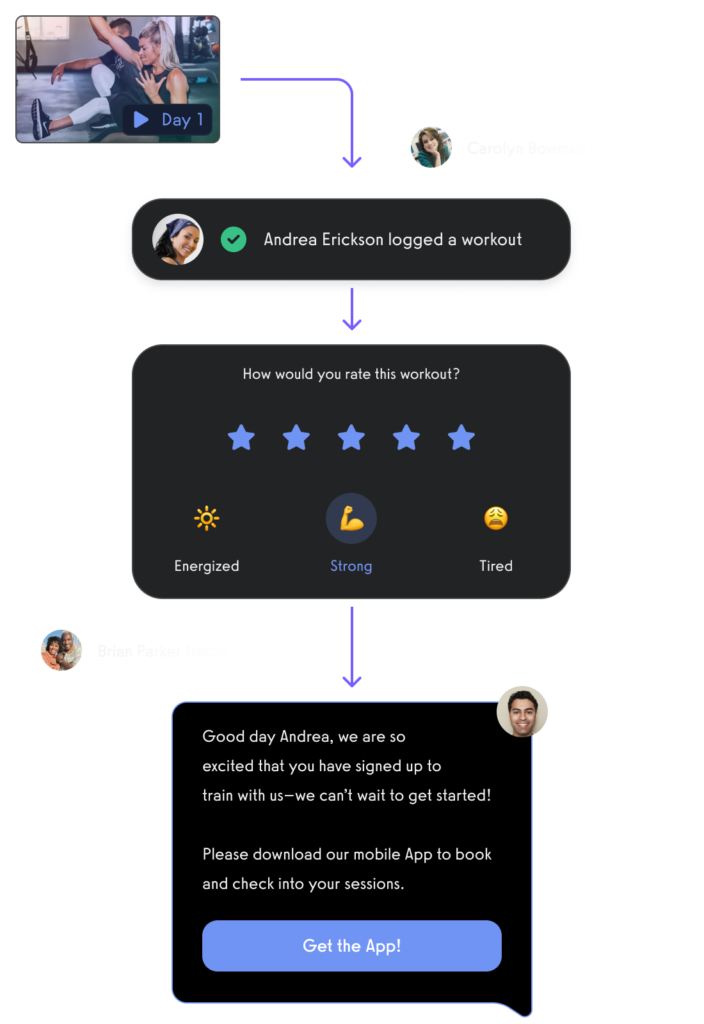 Read More:
#2 – Find Your Niche
Determine what is unique or special about your gym. Think about what a potential member would get excited about or would come just to your facility to try or experience. Highlight these unique features or classes as your niche.
For example, do you offer specialized equipment to improve functional fitness such as TRX training, BOSU training, or use the Functional Movement Screening as a baseline screening? Do your trainers have a variety of specializations to use with various special populations such as youth fitness or older adult fitness? Do you offer trending and popular group exercise classes?
Your niche will set you apart in a saturated fitness industry. If you do not have a niche, sit down with your staff to see where you might expand or specialize or complete a need analysis of your health club or gym.
Read the article on gym marketing ideas to learn more about finding your niche, plus other helpful fitness business marketing tips.
#3 – Personalize the Pitch
Front desk staff and membership sales staff should be friendly, enthusiastic, and enjoyable to speak with via phone, text, email, or in-person. The initial contact may occur in person, but may also occur via phone, email, or text, so train your staff to have effective interaction with all current and prospective members.
This discussion should be personalized for the prospective member once your staff has spoken with them and asked some general questions such as their goals, what they enjoy about working out, and any previous gym experiences. This should not be a one-size-fits-all approach for everyone that walks in the door or contacts your fitness facility.
#4 – Ask Questions
What are your fitness and health goals?
What is your experience with exercise or working out?
What are your favorite physical activities?
What equipment, facilities, or amenities do you see yourself using the most?
Do you enjoy working solo, with a partner, or with a group?
How often do you see yourself exercising? How long for each session?
These questions can give you a wealth of valuable information to make recommendations, set up a personalized tour, and follow up via phone, text, or email.
#5 – Listen
This goes along with asking questions, but staff should be trained to listen effectively. Sometimes as soon as a prospective member mentions their goals or the activities they enjoy, staff may want to jump in and make a suggestion. By doing this, it's easy to interrupt them or interrupt their thought and miss something else important.
For example, you are chatting with a prospective member at a health expo and they mention they really enjoy Zumba classes and you jump in to hand them a schedule of group exercise classes. But what you didn't realize is they were going to say they really enjoy Zumba classes but would like to start working with a personal trainer to develop better strength and flexibility.
#6 – Needs Analysis
This goes hand in hand with asking questions. But now, you should take the questions that were asked of the prospective member and address how the facility meets those needs.
If a prospective member is looking to improve overall fitness, maybe personal training sessions will help them meet their fitness goals. If they love group exercise classes, maybe you suggest the most popular Zumba and Bootcamp classes.
#7- Make the Tour Count
Use the tour of the facility to point out specific equipment, classes, or features that would appeal to that prospective member. Consider their goals, personal interests, and what questions they asked before the tour.
Showcase areas or facilities you are especially proud of, too. If you have recently renovated your locker rooms based on requests from members, show this during the tour. If you include personal hygiene products (deodorant, shampoo, soap) in the locker rooms so members can use them when they get ready for work, make sure to point this out on the tour.
Let's say you have a really popular TRX training class that might fit in with the prospective member's fitness goals; point this out to them. If they love group fitness classes, make sure to have them come in during one of your most popular group exercise classes. If they want to work out with a trainer, introduce them or have your most charismatic trainer give the tour.
#8 – Attend Health Fairs, Expos, or Other Local Events
Local events such as health fairs, fitness expos, or other related events are a great marketing opportunity for your gym, health club, or fitness center. Have a table with marketing materials, group exercise class schedules, business cards for personal trainers, or other relevant information.
Consider having a fun activity at your table that might bring attention. If possible and if room permits, offer 5-10 minute "preview" classes to show what a Zumba or BootCamp class might look like. Bring resistance bands and show attendees a few simple exercises they could do.
If you use social media, post information about these events as well. Current members might also stop by and bring friends or family (who are potential new members) along with them. Read more about the best gym referral management software to make this a process in your gym.
#9 – Know Your Competition
What is your competition doing really well to attract, manage, and keep members? Are they interacting with members via social media in a way that creates excitement and enthusiasm? Is their customer service top-notch?
Keeping up with your competition can give you insight into what you can implement to retain and grow your membership.
#10 – Offer a Free Trial Session or Period
Prospective members want a trial period to try out a new facility, classes, or equipment to see if it meets their needs. They may want to check out equipment or classes. This is also a trial opportunity for your staff to shine so the potential member has a desire to sign up for a membership.
You may also choose to give members a certain number of guest passes per year. This could help grow your membership with new client referrals. Maybe you give all members two guest passes a year to have a friend or family member join them or come in on their own.
Read More: Fitness Upsells
#11 – Hire Quality Personal Trainers
It's up to your management to determine the required qualifications for hiring personal trainers as well as pay ranges for those new hires. Lower pay, fewer hours, and a lack of a benefits package will not attract quality personal trainers. You must offer competitive pay and benefits to attract the best personal trainers.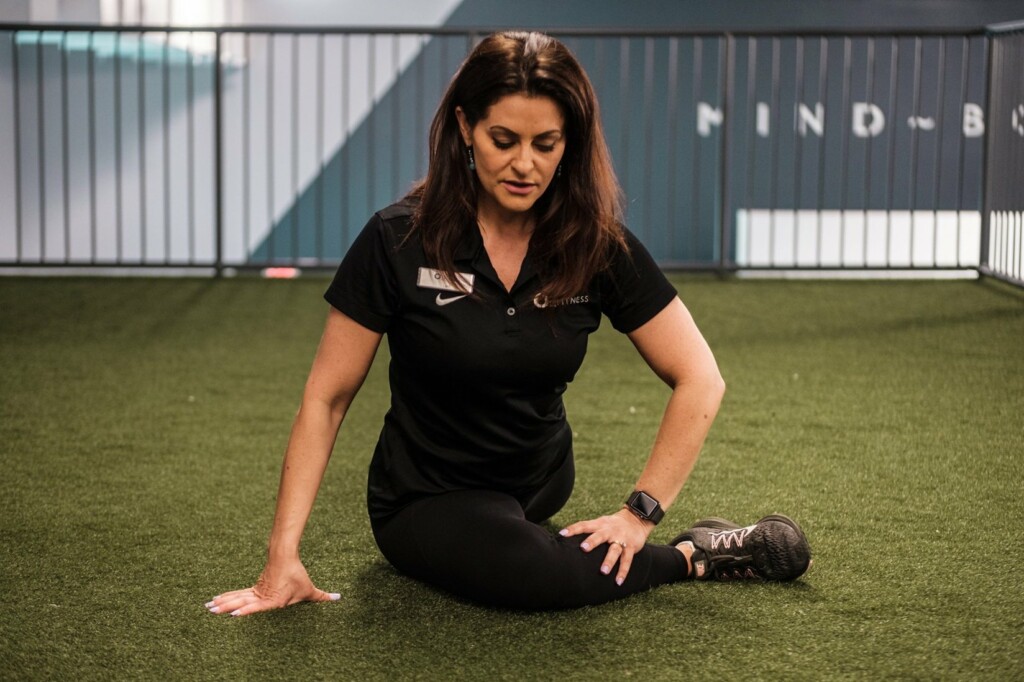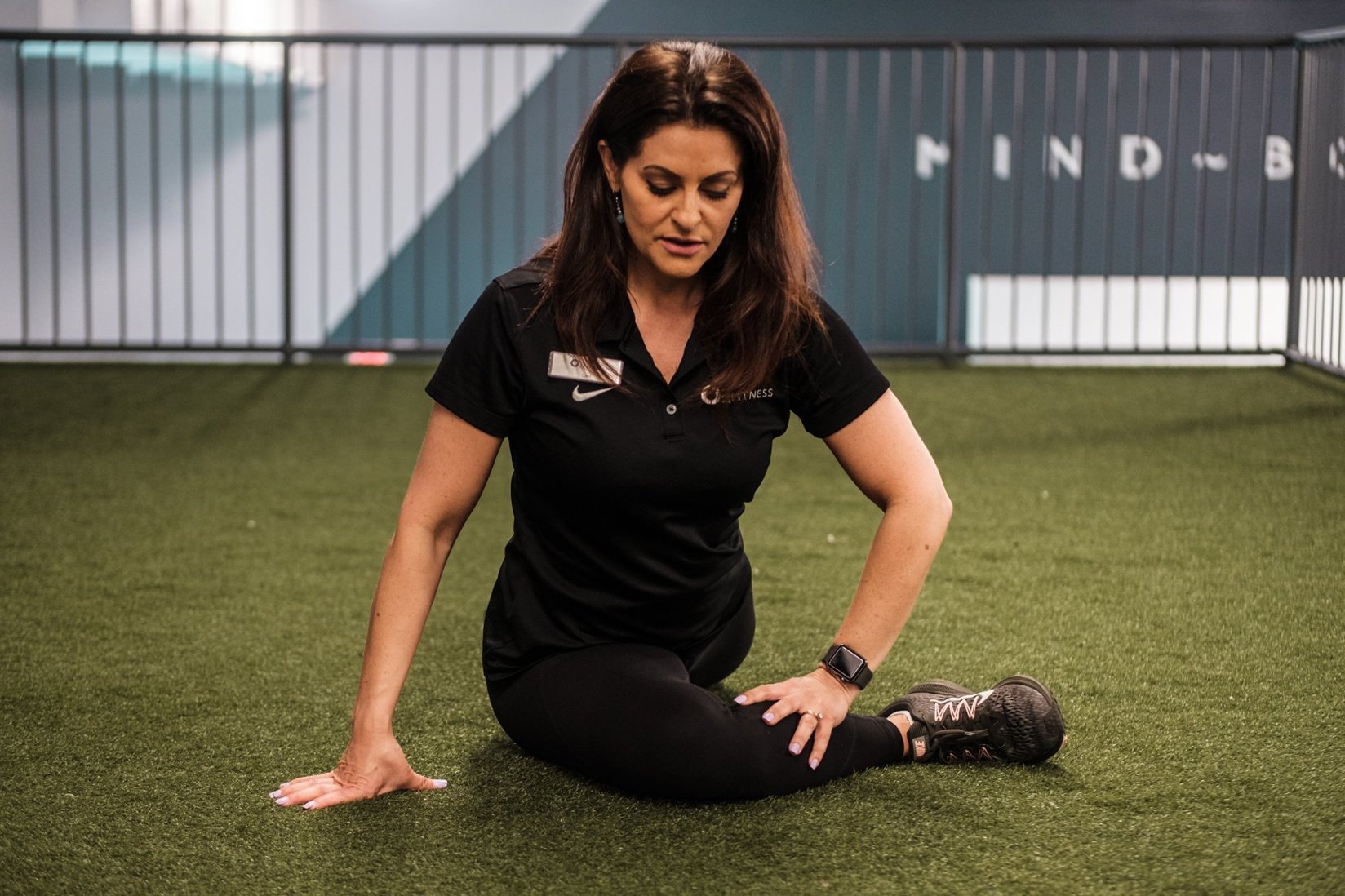 At a minimum, personal trainers should have a reputable fitness certification (ACE, ACSM, NASM, and NCSA are the top four) and some personal training experience. You should determine how important an educational background is for new hires.
An established personal trainer may add to your membership base by bringing clients from another health club, gym, or fitness center. They may also get referrals from new clients who will then sign up for a new gym membership.
Prospective members may be interested in purchasing a personal training session package when they join, so having good quality personal trainers that can help them meet their goals is important for retention.
#12 – Reward Referrals
Referrals are one of the best ways to add to your membership base. Members who enjoy their experience, see the benefits of their hard work, and those that have a great experience will pass that along to their friends, colleagues, family, and neighbors.
It depends on your membership structure, but you may consider offering a one-time discount on membership ($10 off the monthly membership for one month) or a reoccurring discount on a membership ($60 off a year, which amounts to $5 a month).
You could also do a monthly contest for referrals. For each new referral, the member could earn a raffle ticket for a nice prize at the end of the month like a massage, a gift card for new workout shoes, or a bag full of items with your logo on them. If the referral leads to a new membership, then maybe they get 3 raffle tickets for the prize.
Whatever option you choose, make sure you communicate the referral rewards to all members. The video below from ACE Fitness describes some tips on having a referral network and retaining current clients. It's more focused on personal trainers but has some great tips for anyone.
#13 – Reward Excellent Customer Service
The front desk staff, group exercise instructors, membership sales staff, personal trainers, and anyone else who interacts with members should have customer service training. A good customer service experience will retain current members, who will then tell others about their experience.
Excellent customer service can be recognized in various ways. You may want to have an employee of the month recognition, award gift cards or small monetary incentives, or provide some other type of reward for employees who go above and beyond.
#14 – Follow-Up With Prospective Members
Front desk staff or membership sales staff should always follow up with potential members after their first communication or after their tour. This follow-up should help answer any questions the prospective member may have, offer them a free trial (if they did not have one already), and encourage the prospective member to join.
It is a delicate balance between annoying the prospective member yet engaging them to keep their interest level high to sign up for a membership.
#15 – Create Partnerships in the Local Community
Fitness and nutrition usually go hand-in-hand. If you can create a partnership with at least one local registered dietician nutritionist (RDN), it's a win-win for both of you. You can refer your members to meet with the registered dietician for one-on-one counseling and suggestions to improve their eating habits. The registered dietician can refer their clients to use your fitness facility to meet their fitness goals.
The same goes for physical therapists, chiropractors, local running stores, fitness apparel stores, or healthy meal delivery services. Those partnerships can be mutually beneficial.
#16 – Use Social Media to Engage With Current or Prospective Clients
Most of your clients are using at least one type of social media, such as Facebook, Instagram, or Twitter. Using social media effectively is a great way to not only engage with current members but also cultivate relationships with potential members.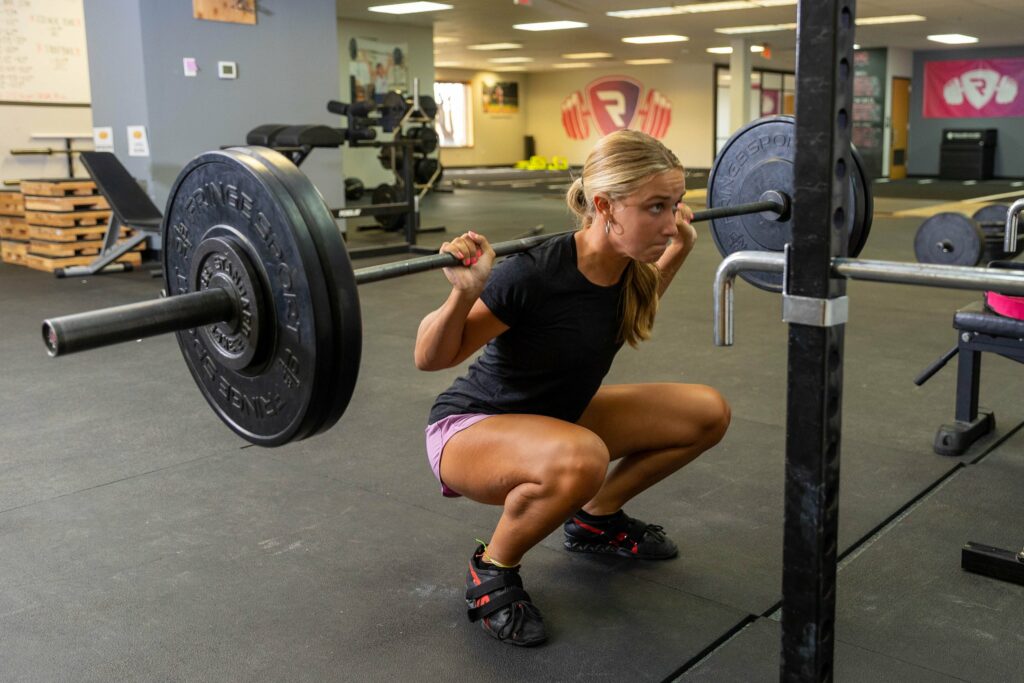 Members can interact with your facility and staff by using Facebook check-ins or tagging your facility in their Instagram posts or stories. You can use your social media pages to interact with current clients or find new prospective clients in numerous ways. Some options include:
Post referral rewards for the month so all members are aware of these rewards.
Repost the members' posts for those that tag your facility.
Have a social media contest (a giveaway or gift card) to get more interaction and followers.
Personal trainers can post a workout video.
And more!
Read More: Best Gym Captions for Instagram and TikTok
#17 – Wait to Discuss Prices
Sometimes the first question a potential member wants to ask is about prices. Train your staff to ask questions, get information about the client and their goals, and what equipment, classes, and facilities they will use. Then you can discuss the various prices for membership fees.
#18 – There Is Always Room for Improvement
Your staff will always be improving on techniques for selling gym memberships. This is an ongoing process and requires continual training and professional development. Set aside time for new staff to rehearse, role-play, and practice.
Ask for feedback from members or customers who are discontinuing their membership. They may provide valuable feedback that could be implemented to improve your business, marketing, or sales for the future.
FAQ
Which tips will work best for my health club/fitness facility?
It depends on which areas you are doing well in already and which areas could use some improvement. You might conduct a needs analysis with members and staff to determine which strategies will work best for you.
What is a good price range to charge for a gym membership?
That varies greatly depending on geographic location, amenities and classes offered, and your niche. Gym memberships can be as inexpensive as $10 a month and can exceed $200 a month.
I have a small budget for marketing, so how important is this?
Marketing is embedded in many of the tips above. If your budget for marketing is minimal, use as many free resources as you can. Social media marketing, developing partnerships in the community, and gathering input from staff on marketing ideas are free or inexpensive options.
The staff at my health club are not well-trained in sales, how can I address this?
Many professional fitness organizations have free webinars, guides, and YouTube videos on how to improve sales techniques for fitness staff. Consider using those resources for training materials for new staff or provide in-service training for current staff.
Should I offer membership discounts to new members?
While a trial period is fine, try not to offer discounts that extend beyond a discounted month. If you offer three-month, six-month, one-year, etc., deals to new members, that may leave a bad taste in the mouth of current, loyal members that did not receive such a discount when they joined your gym.
Remember, you want to keep your loyal members happy. Anyone can commit to a one-month membership; if someone has given you their hard-earned money for months on end, they should not be forgotten about. If you plan on offering long-term discounts, these discounts should apply to all gym members. Consider offering discounts to loyal members after being at your gym for a certain amount of time (e.g. "After 12 months of membership, members receive a free massage, free training session, etc.").
To manage your clients and memberships easily, request a demo of Exercise.com fitness business management software today.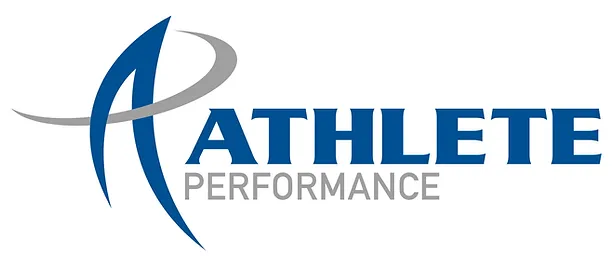 Exercise.com has become an essential piece to our brand and business model. The ease of use and consumer reports have allowed us to maintain great client relationships and rebuild others.
Logan Zagrodnik
General Manager, Athlete Performance
Read More: How to Increase Gym Memberships
BONUS: 50 Ideas to Sell More Gym Memberships
Put your thinking cap on, grab a hot cup of coffee, and then browse through this big list of gym membership sales ideas to see if they can give you some inspiration for your next gym membership sales campaign.
Here is a list of 50 ideas for selling more gym memberships:
Host a gym membership referral program that offers discounts or freebies for current members who refer new ones.
Run a social media campaign that highlights success stories of current members, showcasing their before-and-after transformations.
Offer free trial gym memberships to attract potential customers who are interested in trying out the gym before committing.
Organize group fitness classes that cater to different interests, such as yoga, HIIT, dance, and Pilates.
Collaborate with local businesses to offer discounts or promotions to their employees who sign up for gym memberships.
Host gym challenges or competitions that motivate members to reach their fitness goals and win prizes.
Partner with fitness influencers or celebrities to promote the gym and attract their followers.
Introduce personal training packages that offer personalized workout plans and one-on-one support from certified trainers.
Host nutrition and wellness workshops that educate members on healthy eating habits and lifestyle choices.
Offer flexible membership plans that allow members to freeze or cancel their memberships without any penalty.
Create a loyalty program that rewards members for their consistent attendance and engagement with the gym.
Host open house events that allow potential customers to tour the gym and meet with staff members.
Offer discounts or promotions for signing up for longer-term memberships, such as six or twelve months.
Invest in top-of-the-line gym equipment and technology, such as virtual reality workouts or smart fitness trackers.
Host special events or classes for holidays or special occasions, such as Valentine's Day or New Year's Eve.
Create a welcoming and inclusive gym environment that caters to people of all ages, genders, and fitness levels.
Partner with local sports teams or organizations to offer discounted memberships to their members.
Host charity events or fundraisers that promote fitness and health while giving back to the community.
Offer childcare services for parents who want to work out but have young children.
Provide online workout classes or tutorials for members who are unable to attend the gym in person.
Collaborate with local schools or universities to offer student discounts on gym memberships.
Host outdoor workouts or classes during the summer months, such as outdoor yoga or boot camps.
Offer personalized workout apparel or gear that members can purchase at the gym.
Create a gym rewards program that allows members to earn points or rewards for attending classes or reaching fitness milestones.
Host corporate wellness programs that offer fitness and wellness resources for local businesses and their employees.
Create a mobile app that allows members to track their progress, schedule classes, and connect with other gym members.
Host wellness retreats or weekend getaways that offer a more immersive fitness experience for members.
Partner with local restaurants or meal delivery services to offer healthy meal options for members.
Offer workshops or seminars on stress management and mental health in addition to physical fitness.
Host themed workout classes, such as disco-themed dance workouts or 80s-inspired aerobics classes.
Provide regular updates and communications to members about upcoming classes, promotions, and events.
Host fitness challenges that engage members in friendly competition, such as step challenges or fitness bingo.
Offer discounted rates for group memberships or corporate partnerships to incentivize group sign-ups.
Host boot camps or other fitness events in partnership with local businesses, such as a sponsored 5K race or a charity workout challenge.
Create an online fitness community for members to connect, share tips, and support each other on their fitness journeys.
Offer incentives for members who achieve certain fitness goals, such as a free month of membership or a gym-branded water bottle.
Partner with local health professionals, such as nutritionists or physical therapists, to offer workshops or consultations for members.
Offer a range of amenities beyond just workout equipment, such as sauna or steam rooms, massage chairs, or a juice bar.
Collaborate with local hotels or vacation rentals to offer discounts for gym members who are traveling.
Create a rewards program for members who bring in new customers, such as a free personal training session or discounted membership rates.
Host workshops or classes focused on injury prevention and recovery, such as foam rolling or stretching.
Offer mobile training services for members who prefer to work out in the comfort of their own homes or offices.
Create a community garden or host cooking classes to promote healthy eating and sustainability.
Host workshops or classes focused on mindfulness and meditation practices, such as yoga or tai chi.
Partner with local schools to offer physical education classes or after-school programs for children.
Host regular fitness challenges that encourage members to try new workouts or exercise routines.
Offer discounts or promotions for members who sign up for multiple classes or personal training sessions.
Create a mobile fitness van that can visit different neighborhoods or communities to offer free classes or workout sessions.
Host wellness retreats or weekend getaways focused on specific fitness goals or activities, such as hiking or surfing.
Offer classes or workshops for members with special needs or disabilities, such as adaptive yoga or wheelchair basketball.
Ready to supercharge your gym membership sales strategy with best-in-class gym software? Schedule a demo today.