12 Best Gym Landing Page Software in 2023
Choosing the best gym landing page software is crucial for gyms who want to bolster their online presence and convert online browsers into gym members. With many gyms offering a hybrid business model of in-person and online gym revenue, selecting the best landing page software for gyms can result in very real impact to a gym's bottom line.
Our overall experience with Exercise.com is a breeze. We love how easy it is to integrate this app with our current workflow while providing great fitness programs for our customers and save us time in the process.
Julie Ledbetter
Owner, Ledbetter Fitness
See why Exercise.com is the best gym management software platform around because you can run your entire gym business in one place—including creating gym landing pages just as easily as checking gym members in at your front desk or booking, billing, and scheduling in-person gym members. Increase your gym's digital presence with the best fitness landing page software solution for gyms, fitness studios, and fitness businesses.
Let us help your gym today. Get a demo now!
Best Gym Landing Page Software Comparison
In the fiercely competitive fitness industry, a powerful online presence is vital for attracting and converting prospects into members. This makes selecting the "Best Gym Landing Page Software" a critical decision for gym owners. Landing pages are your digital storefront, influencing the first impressions of potential customers. Well-designed landing pages can significantly enhance lead generation, conversions, and overall member engagement. This article will compare several top gym landing page software options, giving you an informed perspective to make the best choice for your gym.
| Software | Customizable Templates | A/B Testing | Integrations | Reporting and Analytics | Gym Management Software | Fitness Assessments | Custom-Branded Apps | Pricing |
| --- | --- | --- | --- | --- | --- | --- | --- | --- |
| Exercise.com | Yes | No | Yes | Yes | Yes | Yes | Yes | Contact for pricing |
| Leadpages | Yes | Yes | Yes | Yes | No | No | No | Starting at $27/month |
| ClickFunnels | Yes | Yes | Yes | Yes | No | No | No | Starting at $97/month |
| Unbounce | Yes | Yes | Yes | Yes | No | No | No | Starting at $80/month |
| Wix | Yes | No | Yes | Yes | No | No | No | Starting at $14/month |
| Instapage | Yes | Yes | Yes | Yes | No | No | No | Starting at $199/month |
| Kartra | Yes | Yes | Yes | Yes | No | No | No | Starting at $99/month |
| Mindbody | Limited | No | Yes | Yes | Yes | No | Yes | Starting at $129/month |
| Zen Planner | Limited | No | Yes | Yes | Yes | No | Yes | Starting at $117/month |
| Glofox | Limited | No | Yes | Yes | Yes | No | Yes | Contact for pricing |
| Pike13 | Limited | No | Yes | Yes | Yes | No | Yes | Starting at $129/month |
| PushPress | Limited | No | Yes | Yes | Yes | No | Yes | Starting at $139/month |
(Note: Pricing information is as of the time of writing and may vary. Please check each software provider's website for the most current information.)
I sold a workout program and matched my yearly salary of in-person training within two weeks of selling to my community!
Paul Fabritz
Founder and BS, CSCS, NSCA-CPT, ACE, FMS, PJF Performance
#1 Exercise.com Gym Landing Page Software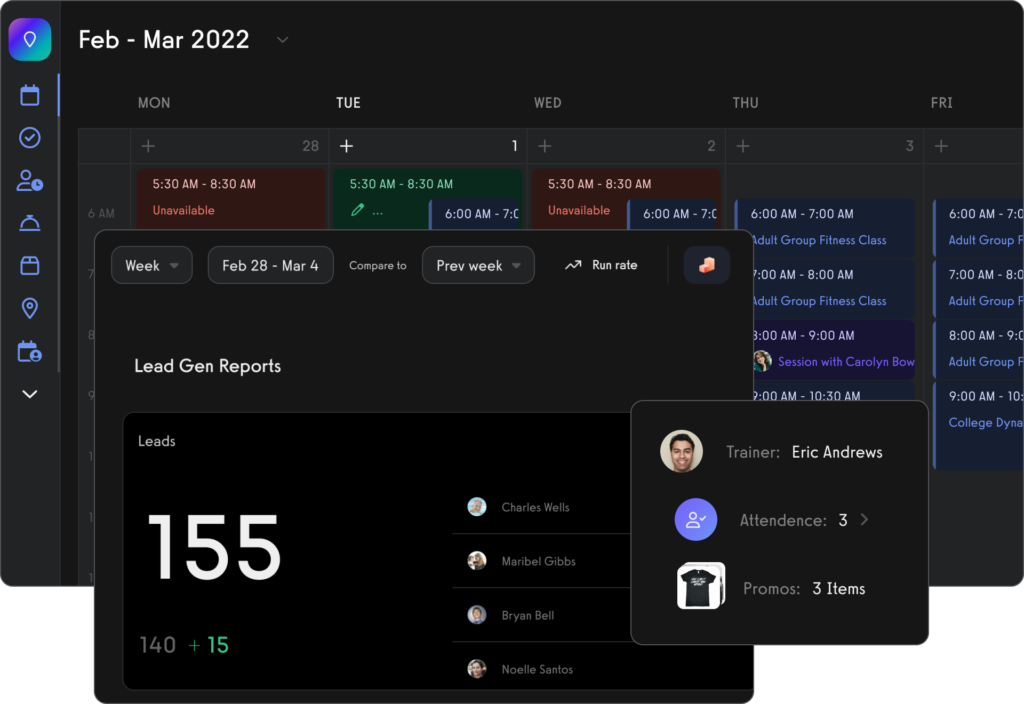 Exercise.com is a comprehensive gym management software offering more than just landing page design capabilities. Alongside its robust features for workout creation, delivery, and tracking, it provides fully customizable, SEO-optimized landing pages that are designed to convert. With Exercise.com, you can create unlimited landing pages for various campaigns, classes, or membership deals, all under your brand.
Here's just some of what you can do with the Exercise.com platform:
Create gym landing pages easily.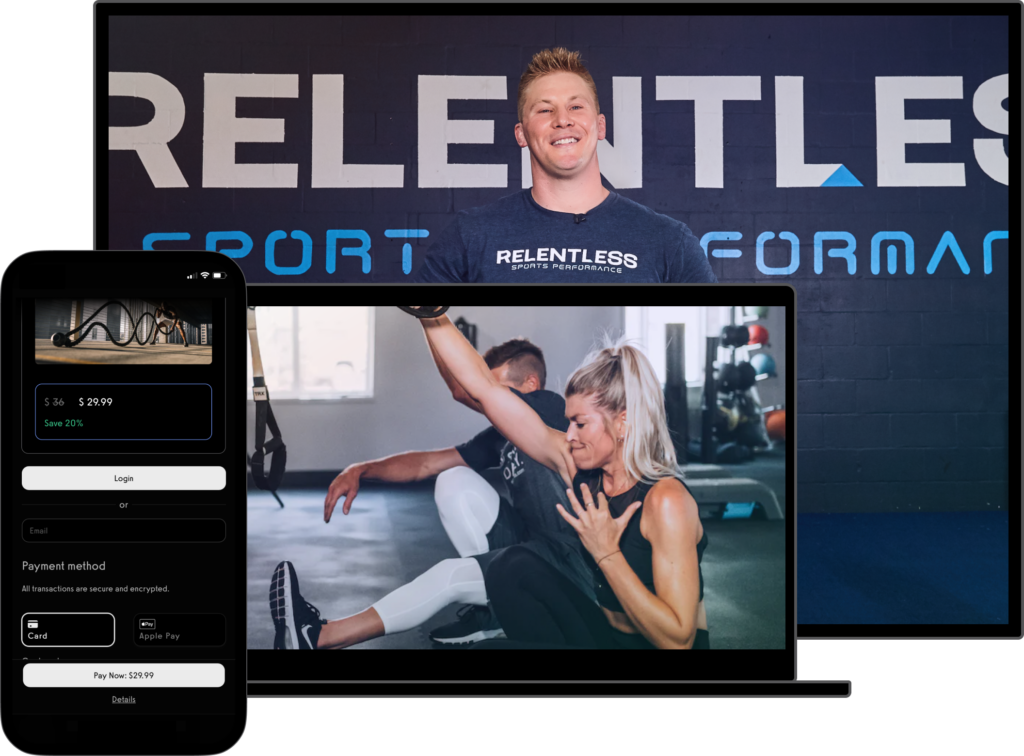 Manage fitness challenges (Read More: 100+ Fitness Challenge Ideas)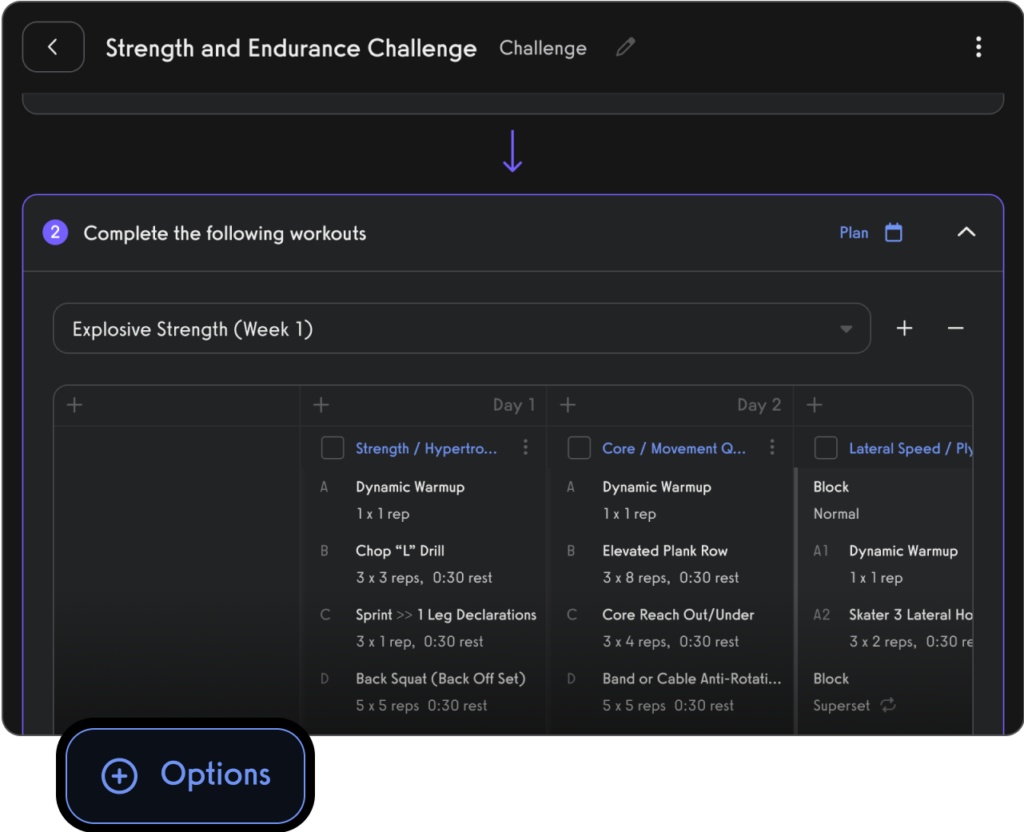 Offer on-demand fitness content.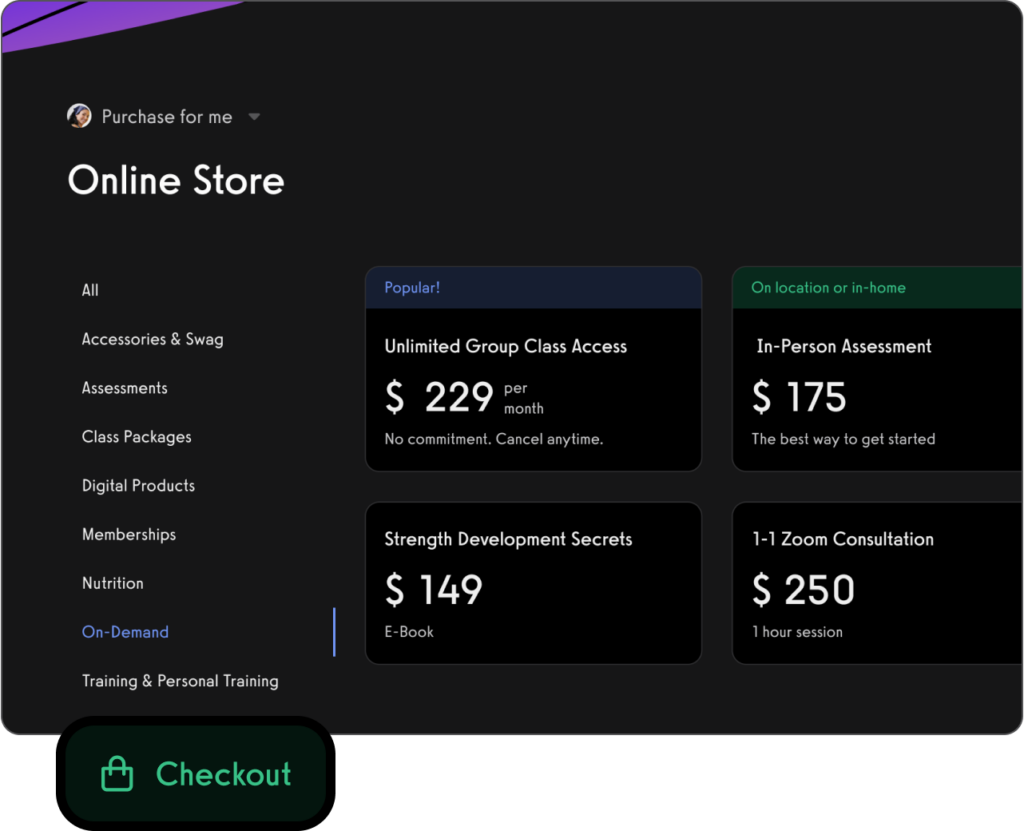 Create classes and fitness groups.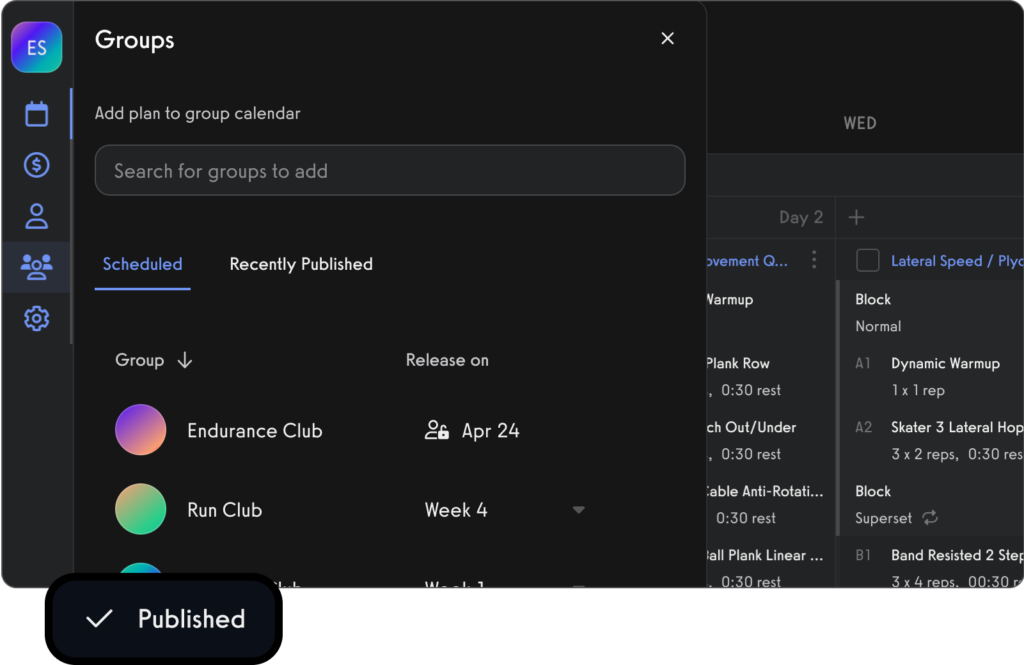 Conduct gym livestreaming easily.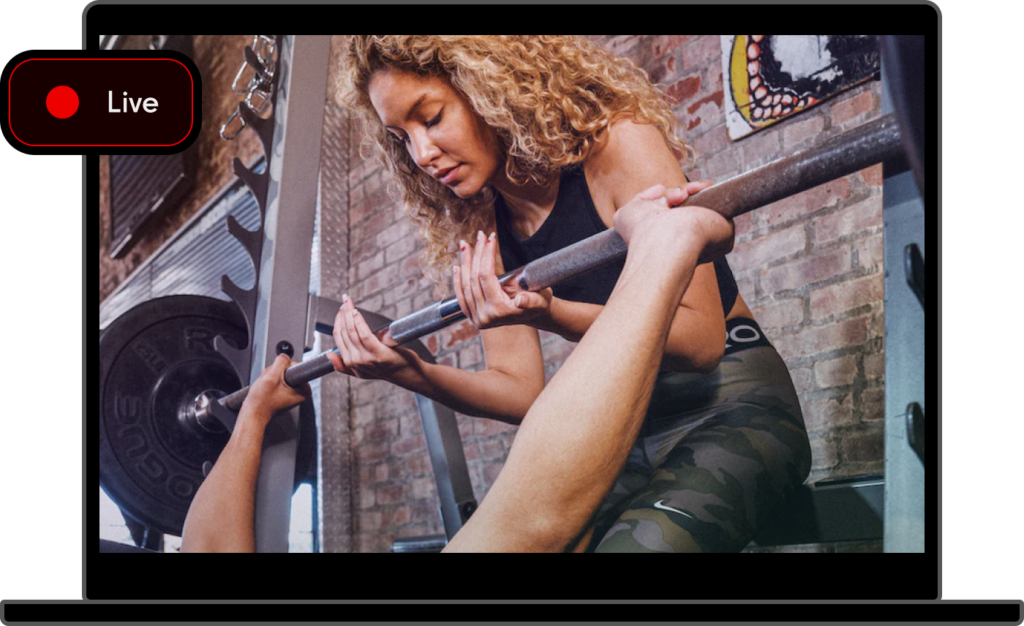 Engage with members via automations.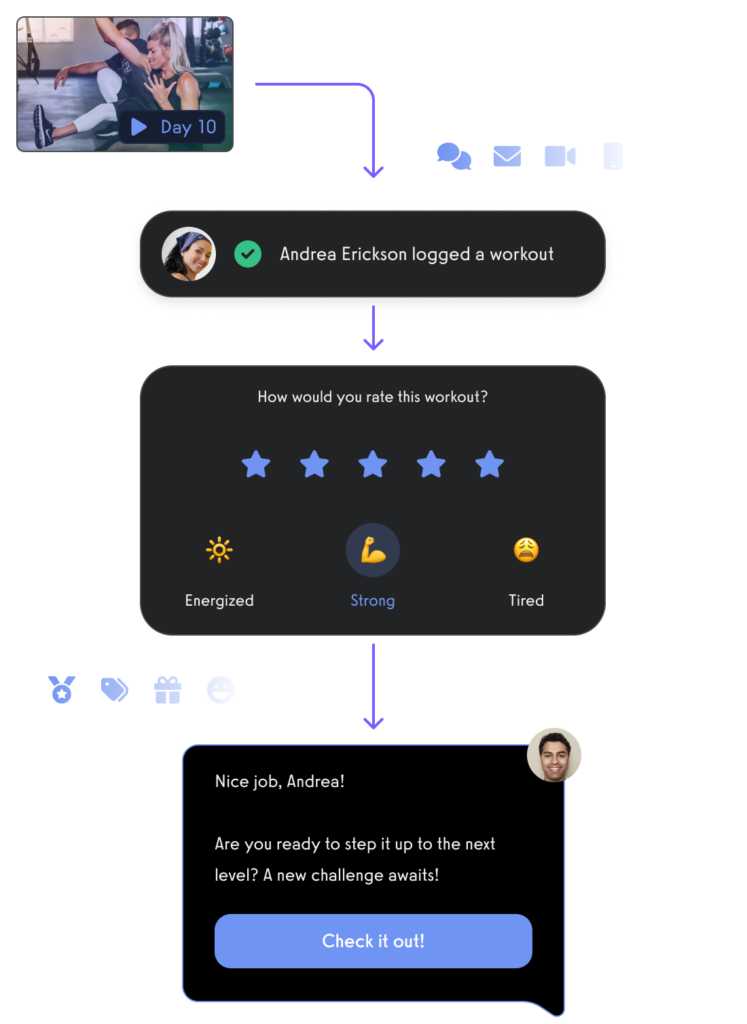 Manage leads with a gym CRM.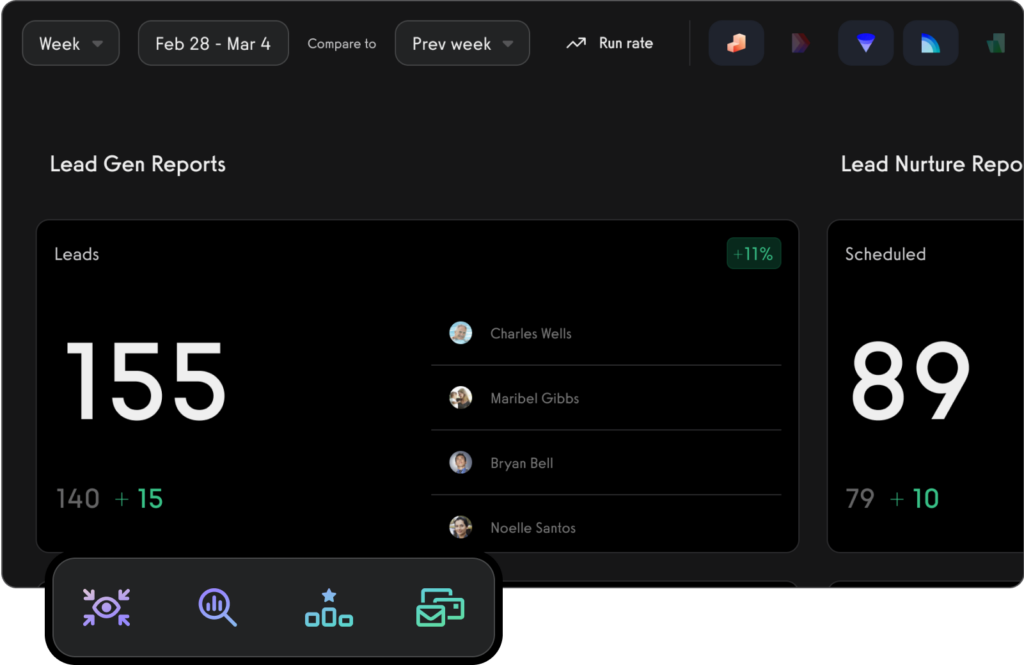 Create and send fitness assessments with ease.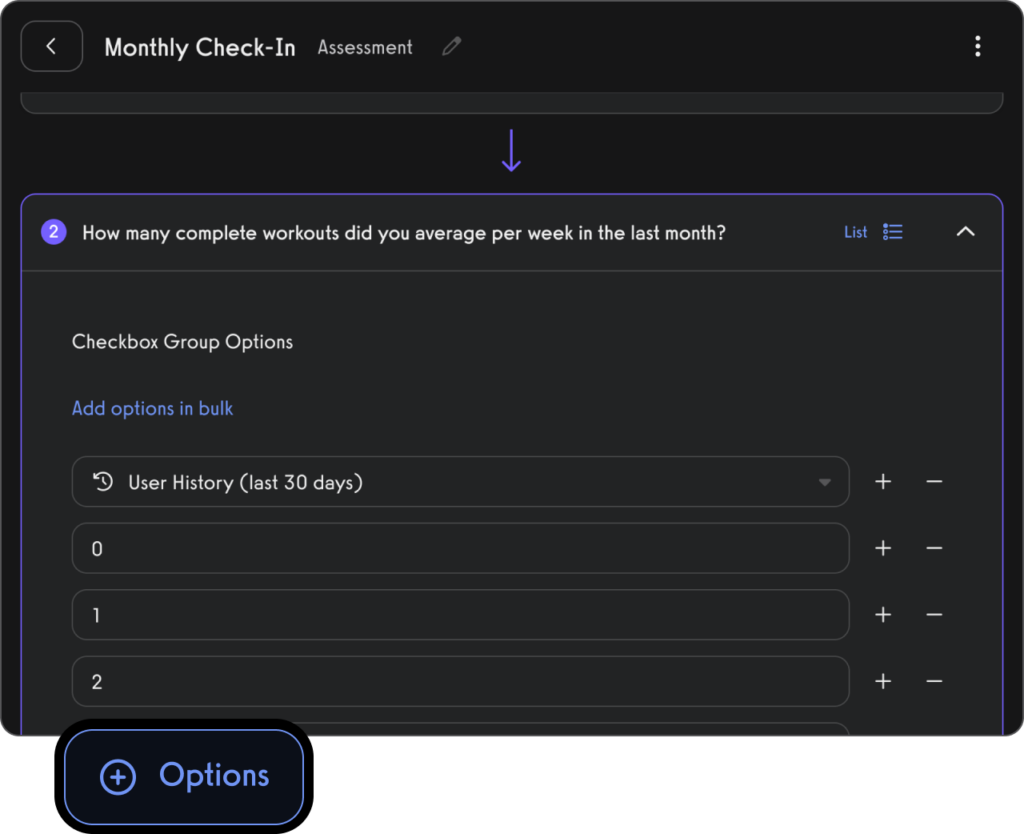 Use fitness habit tracking to inspire and motivate gym members and clients.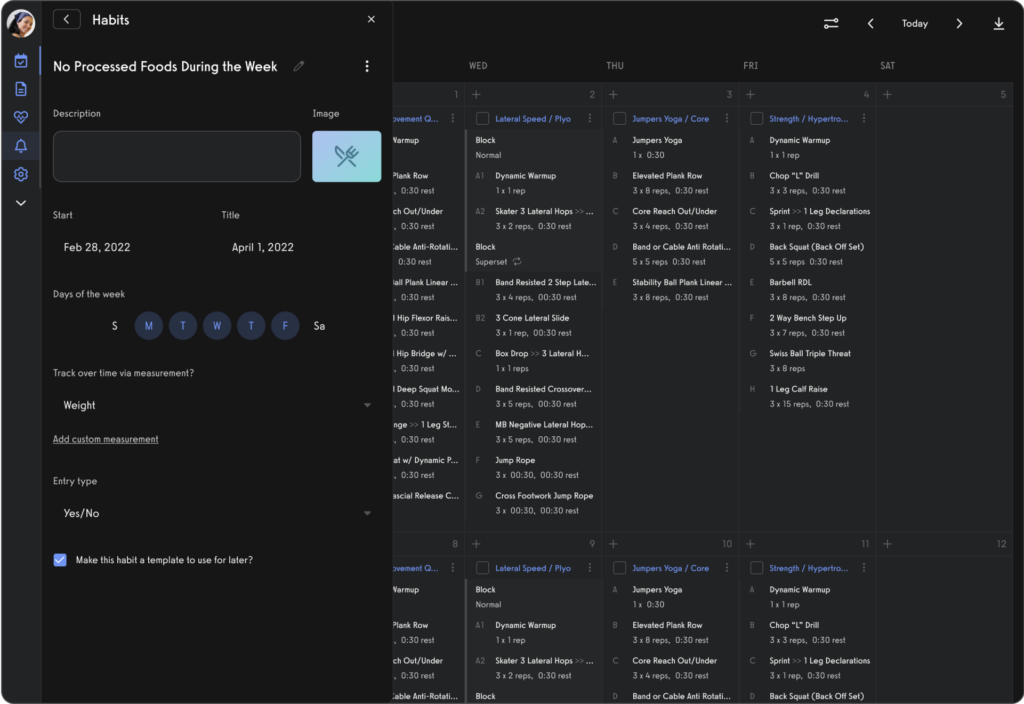 Use fitness progress photos to engage with members.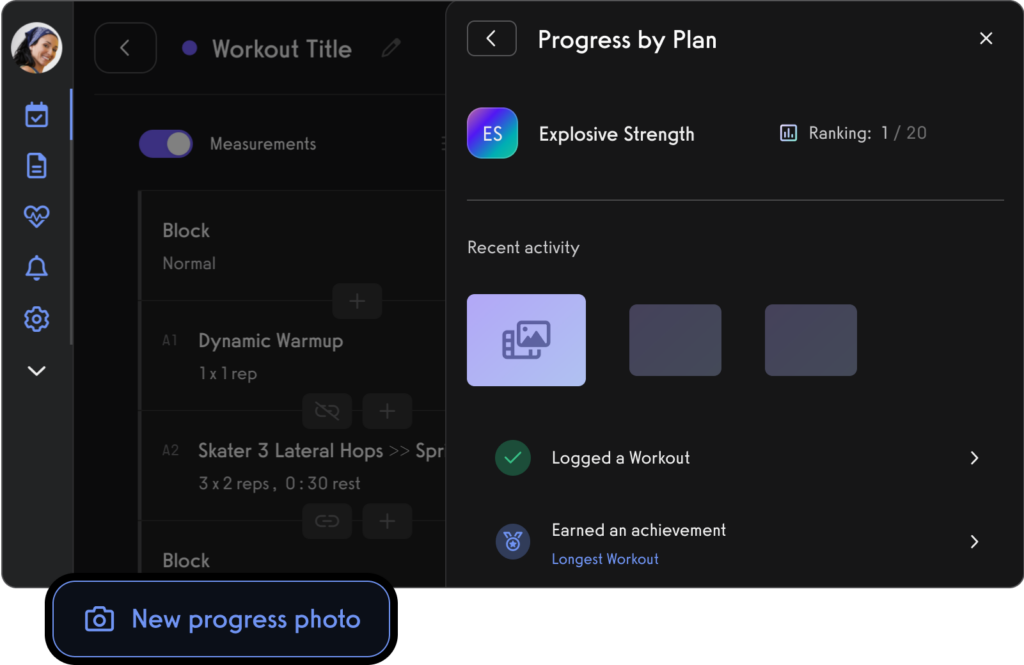 Use fitness leaderboards to track event performance and inspire healthy competition.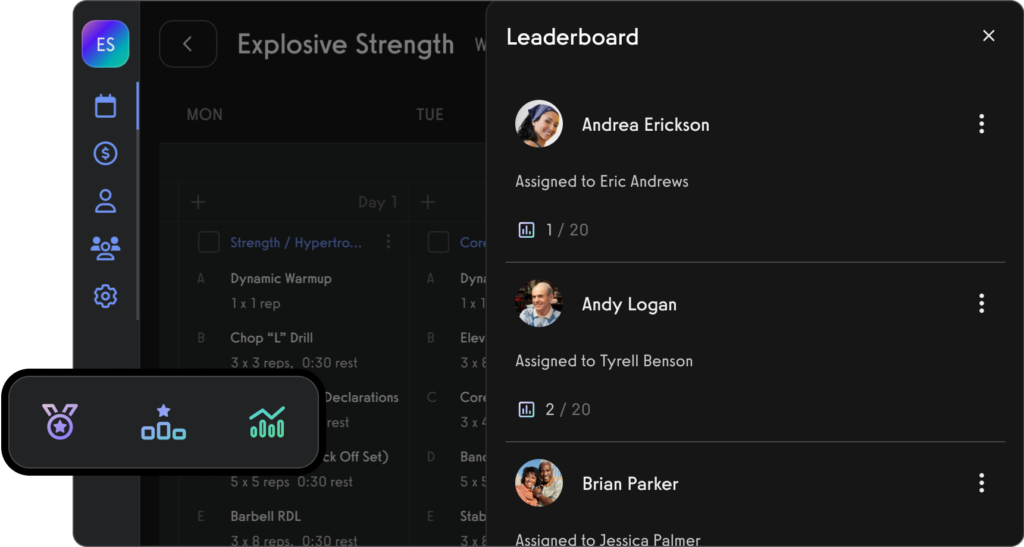 Create exercise supersets in a snap.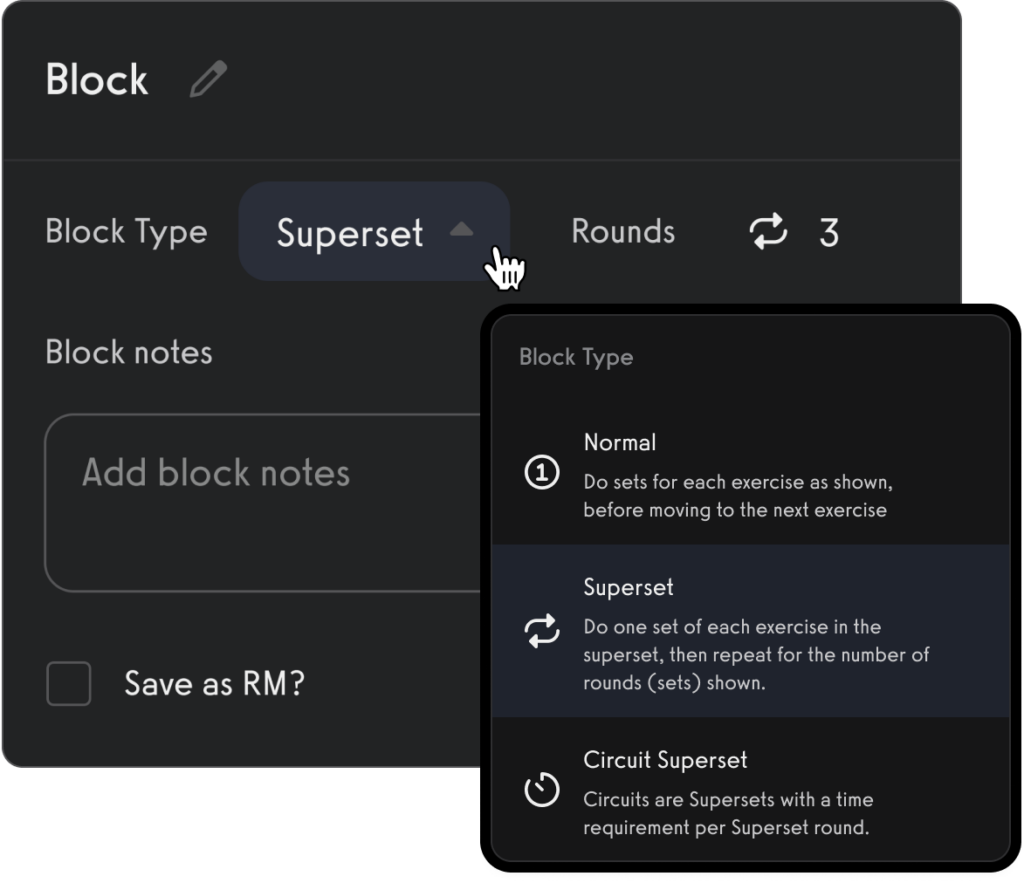 Program exercise rep max progressions with ease.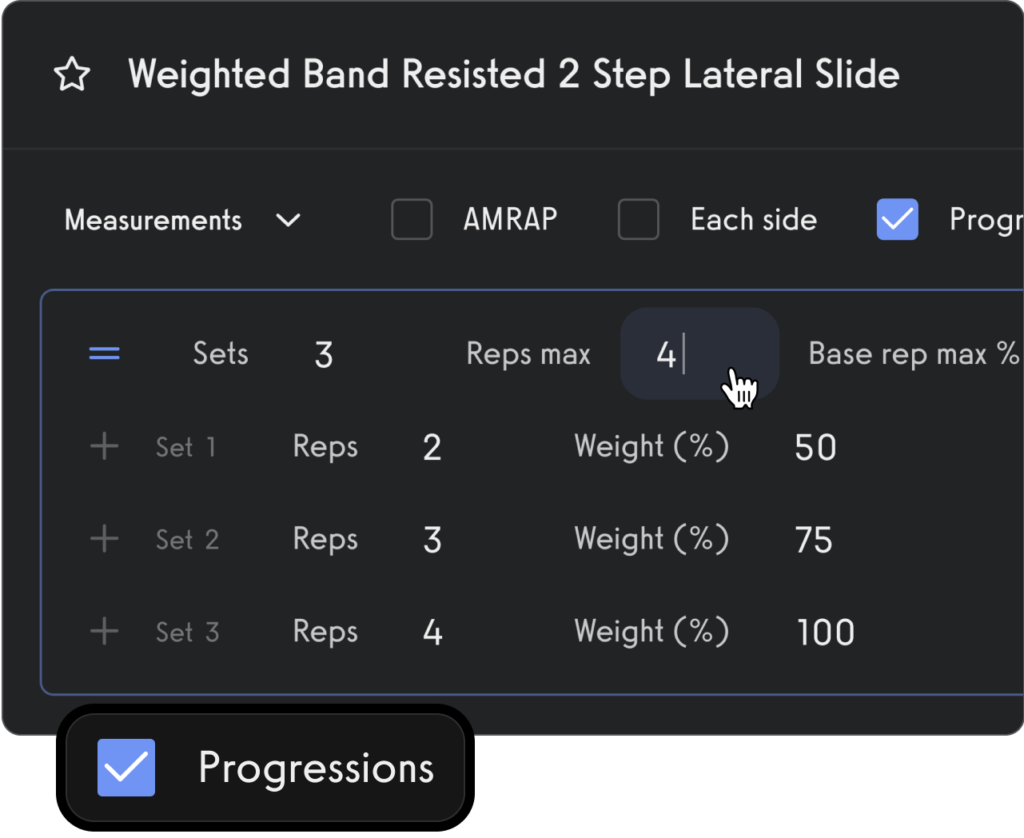 Use the exercise demonstration video library or create your own custom exercise demonstration videos.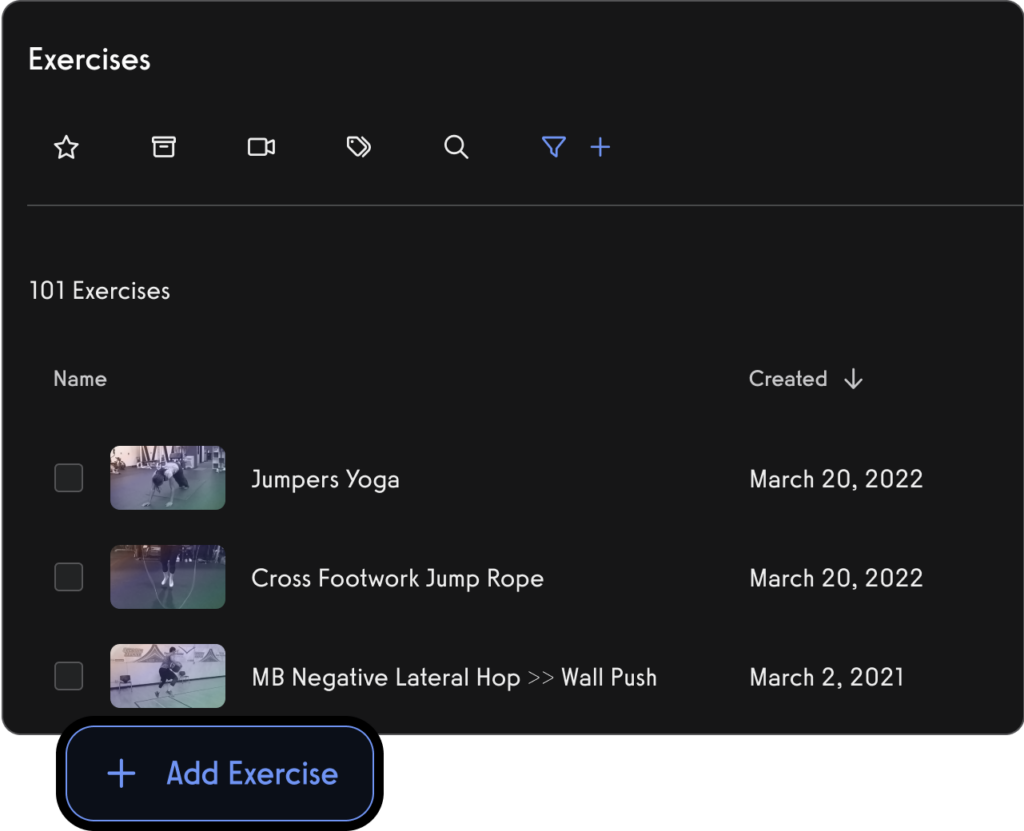 Create workout plans for parents and dependents, teams and more.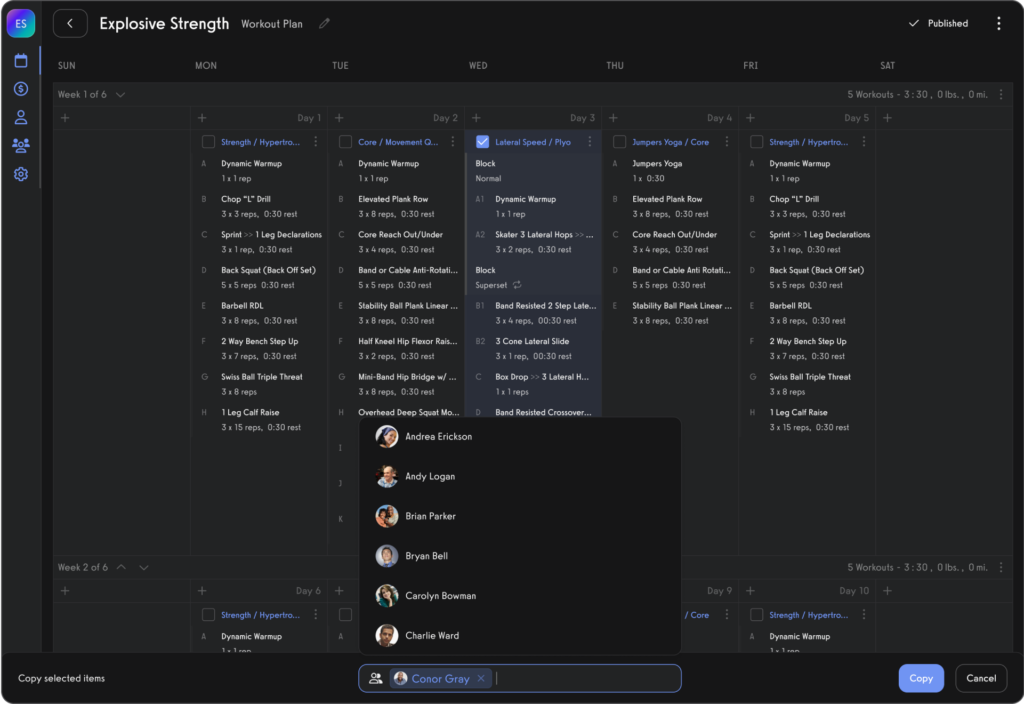 Cast gym TV workouts to in-gym TV screens quickly and efficiently.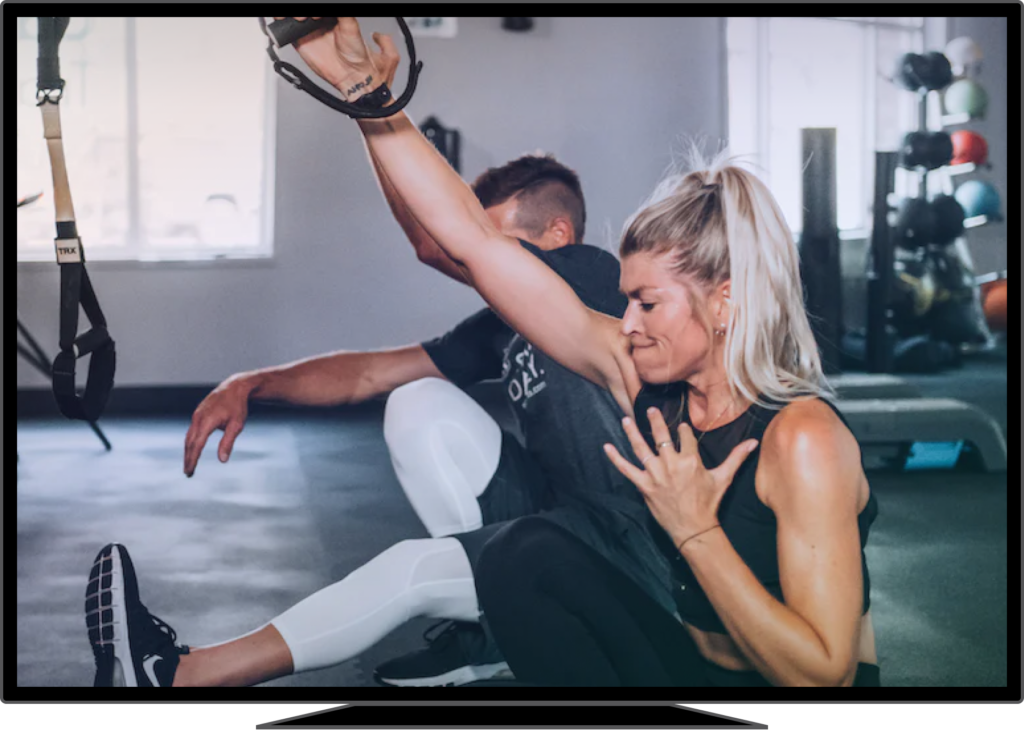 Manage multiple gym locations with ease.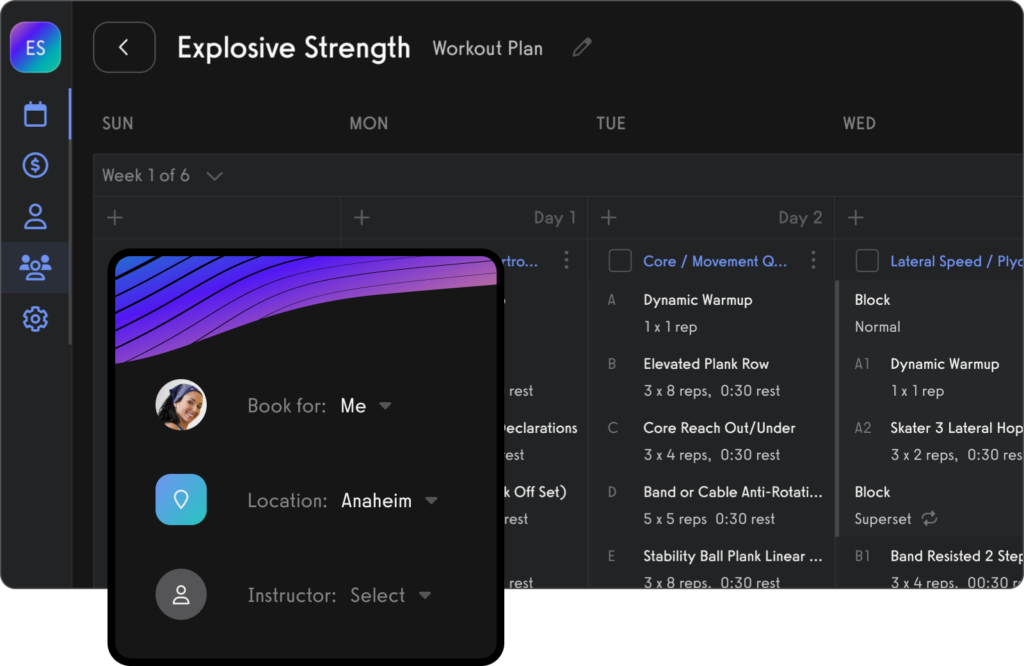 Manage gym members with ease.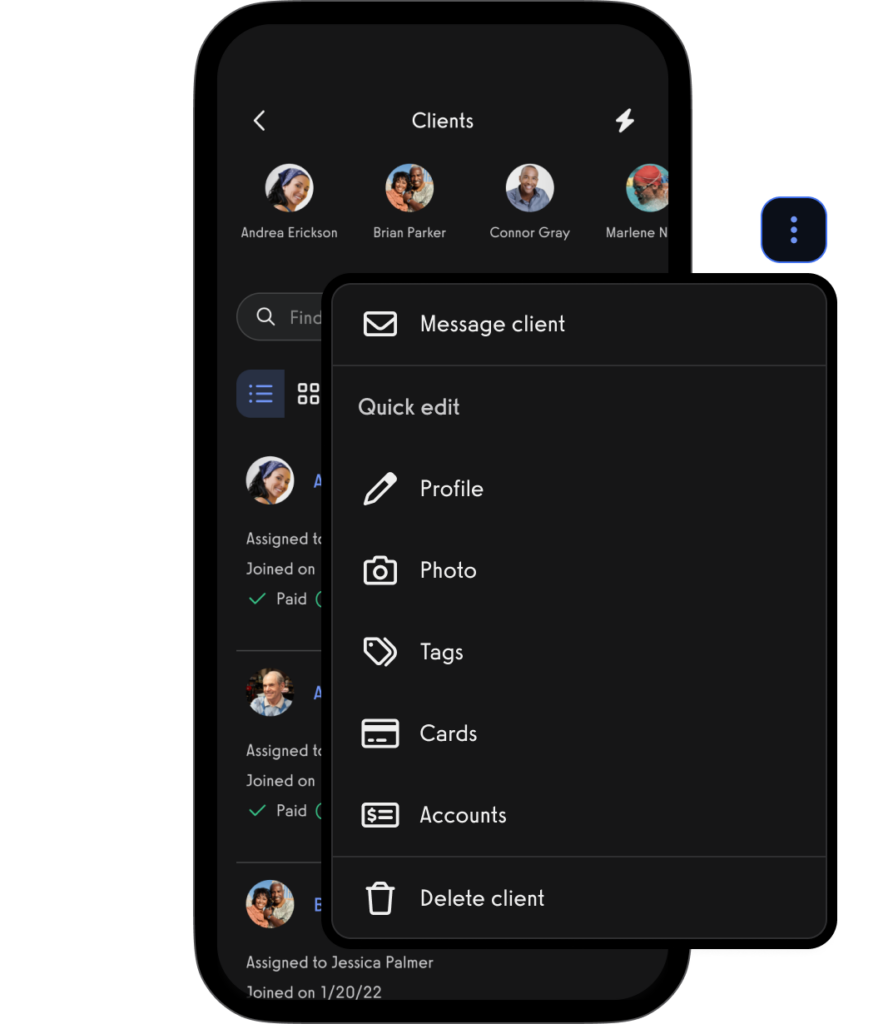 Book appointments for parents and dependents with ease. (Read More: Best Gym Booking Software)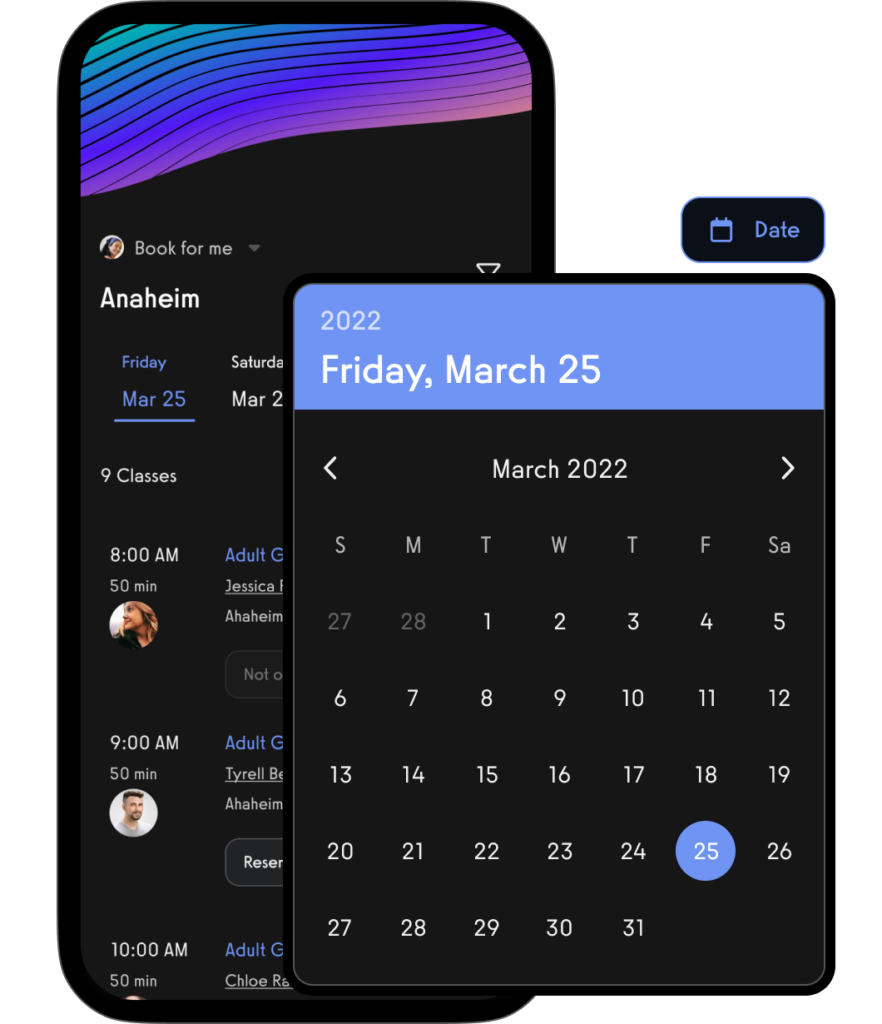 Gym check-in software that makes your life easy. (Read More: Best Gym Check-In Software)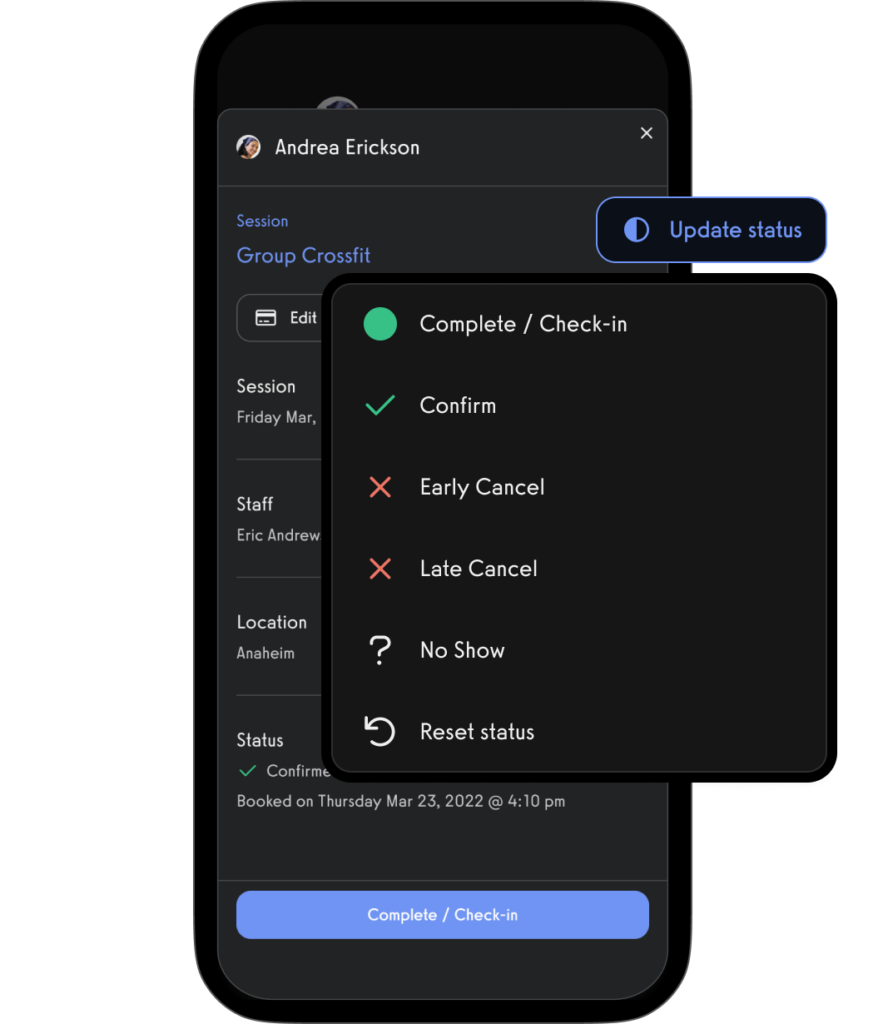 Process payments for open gym, classes, and personal training.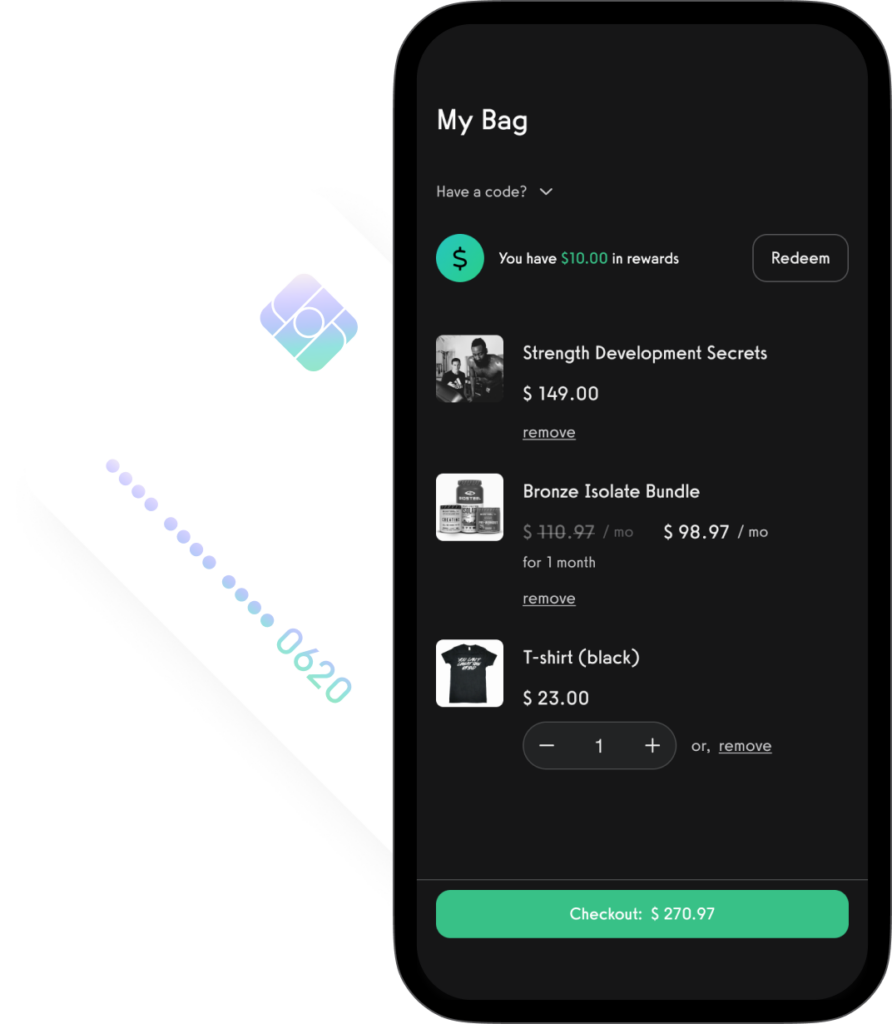 Communicate with gym members, athletes, team members, personal training clients, class members, parents, and dependents via SMS, email, and in-app push notification.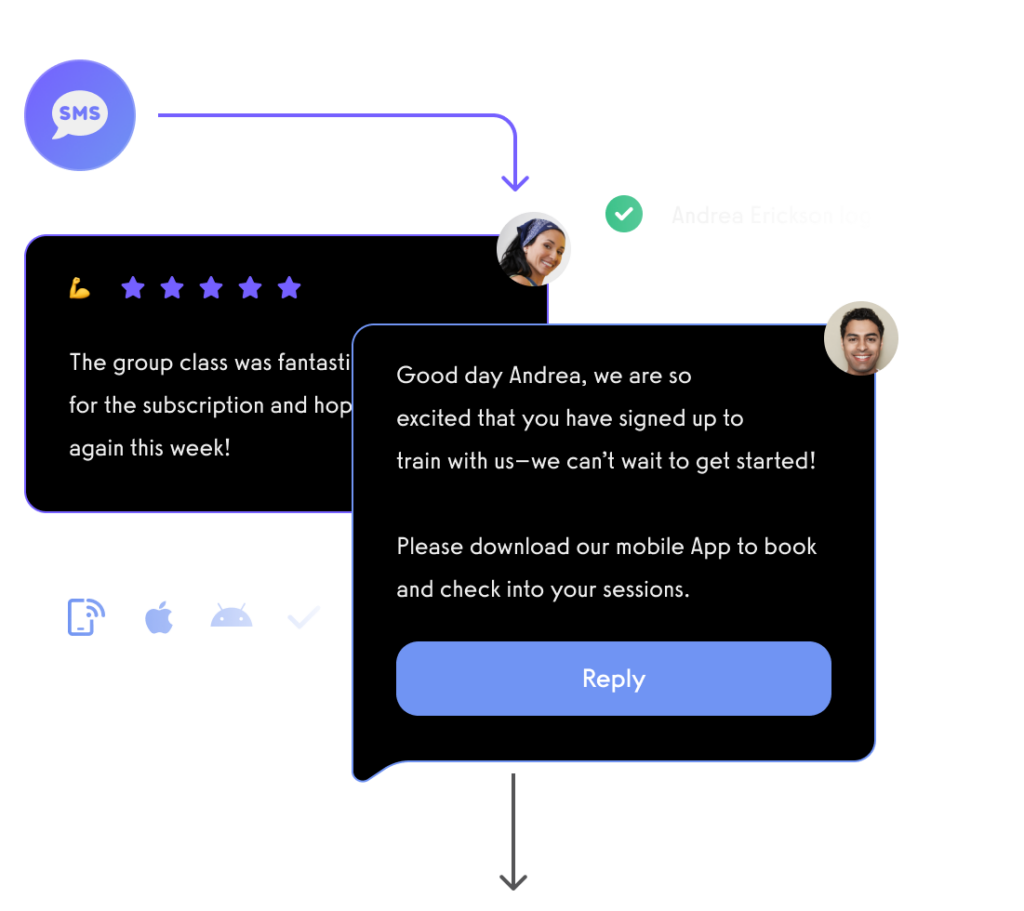 View performance over time, track personal records, and other fitness stats with performance reporting dashboards.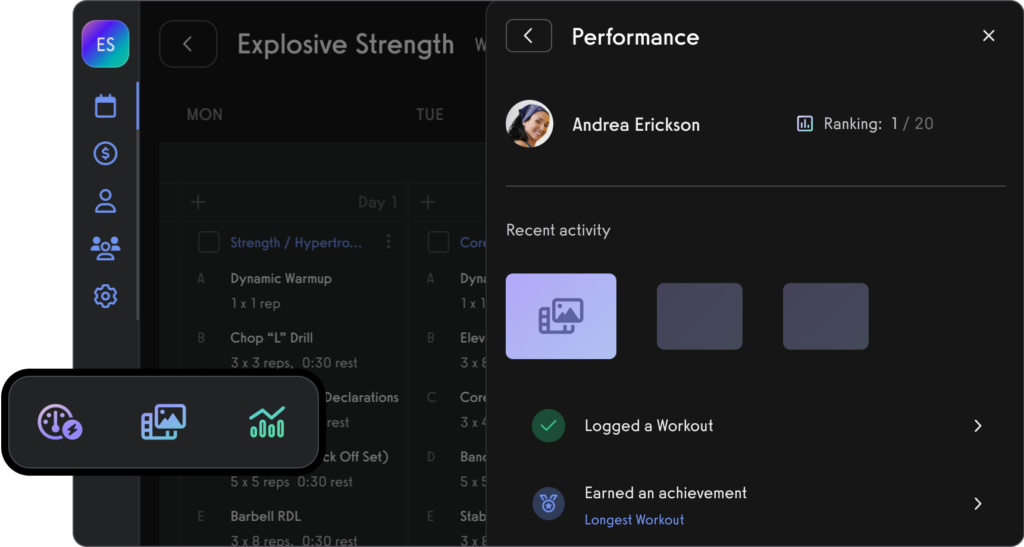 And of course, view all of your gym business reports easily too.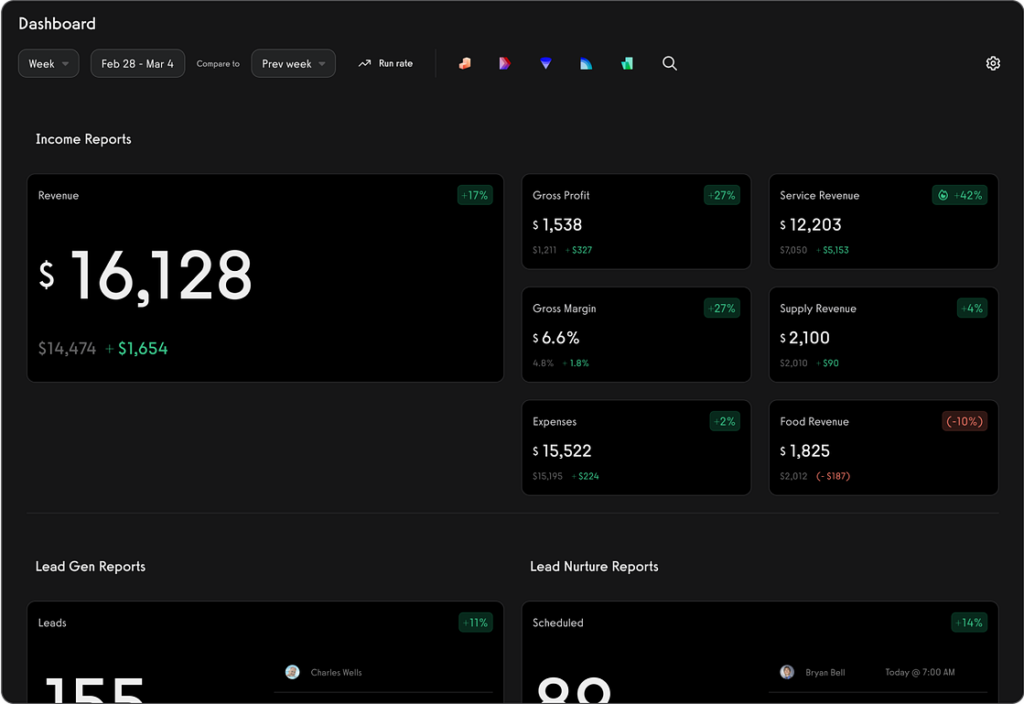 All from your custom-branded fitness apps (Read More: Best Gym Mobile Fitness Apps Software)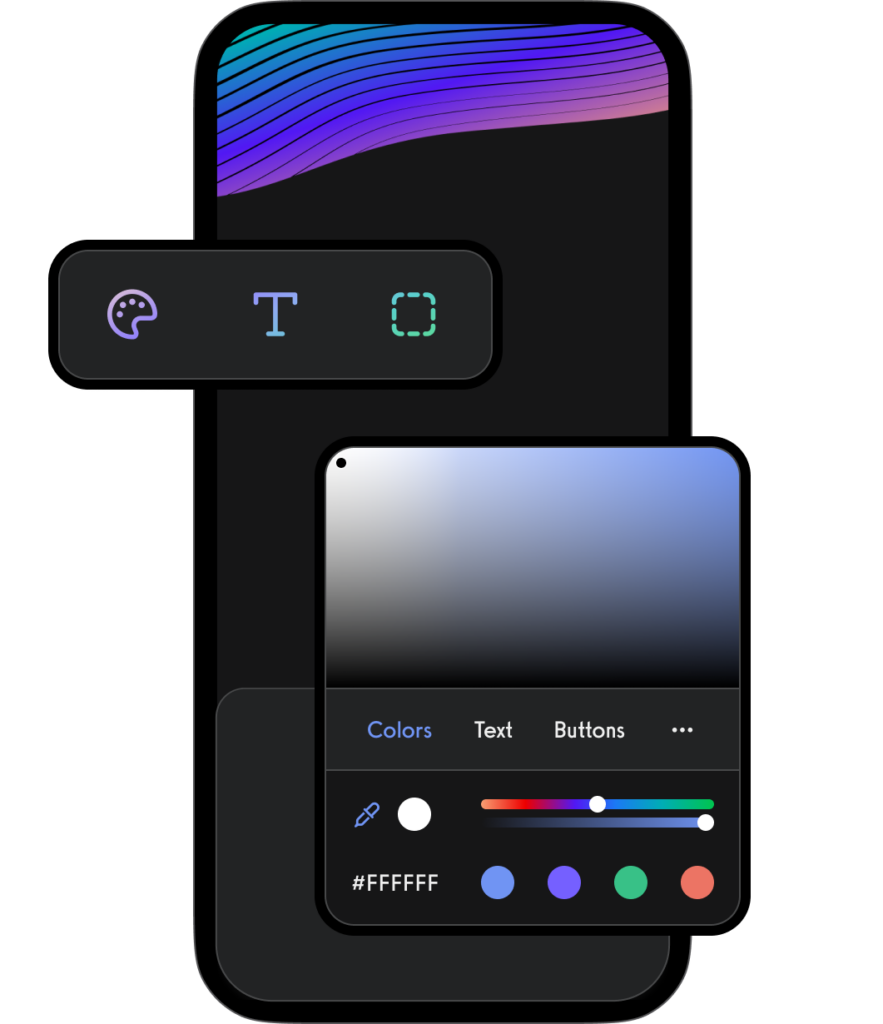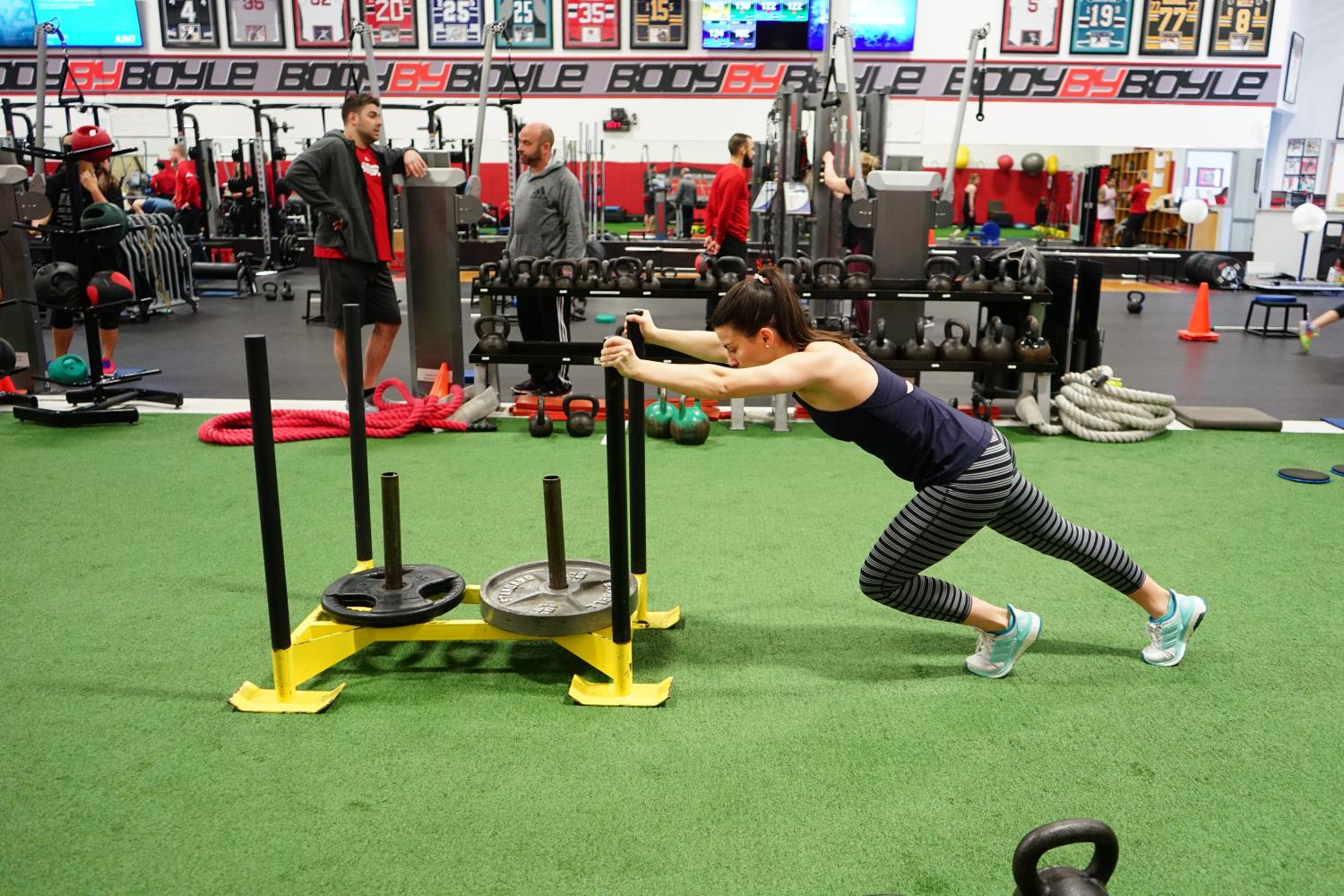 "The Exercise.com team is amazing, and their all-in-one software is more than we ever expected! All of this is made possible by a high-quality team."
Mike Boyle
Co-Founder, MBSC
Want to learn how your gym can take it to the next level? Get a demo now!
Read More:
#2 Leadpages Gym Landing Page Software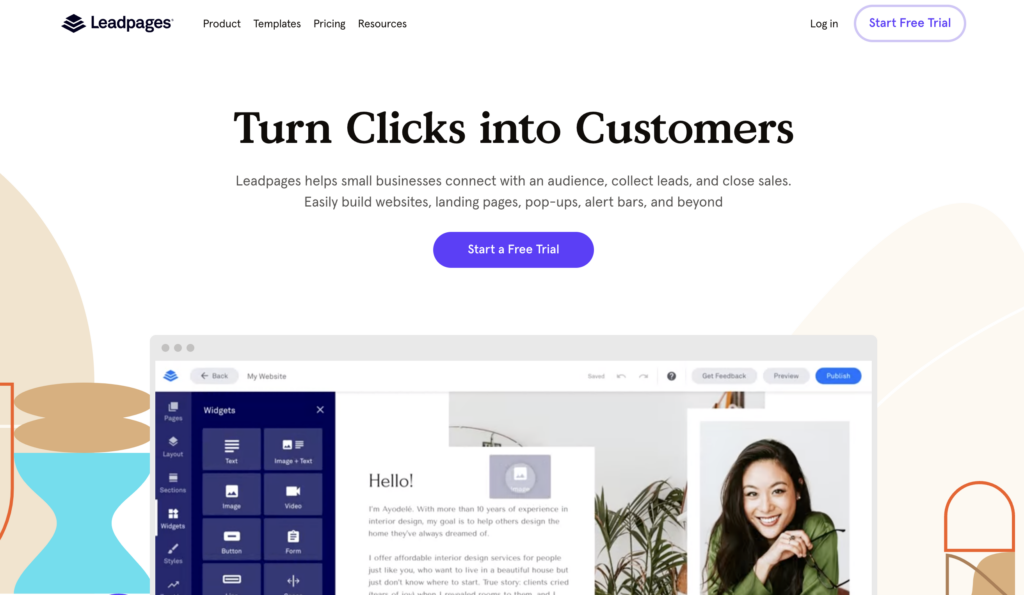 Leadpages is a dedicated landing page builder known for its ease of use and extensive template library. It's an ideal choice for gym owners without a background in web design, offering drag-and-drop functionality and a range of integrations with popular email marketing and payment platforms.
#3 ClickFunnels Gym Landing Page Software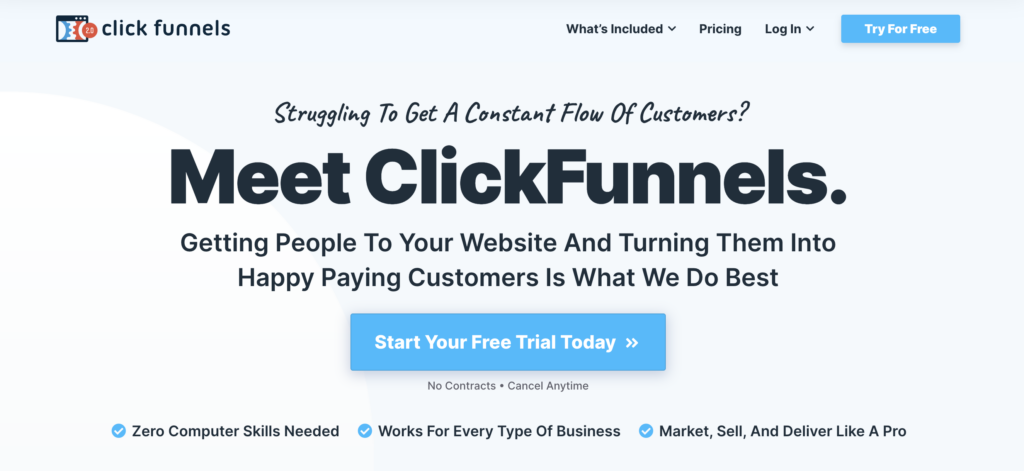 ClickFunnels is a popular choice for creating sales funnels, including effective landing pages. Its gym-specific templates and simple customization tools make it easy to create high-converting landing pages. ClickFunnels also integrates with various email marketing platforms for seamless lead follow-up.
#4 Unbounce Gym Landing Page Software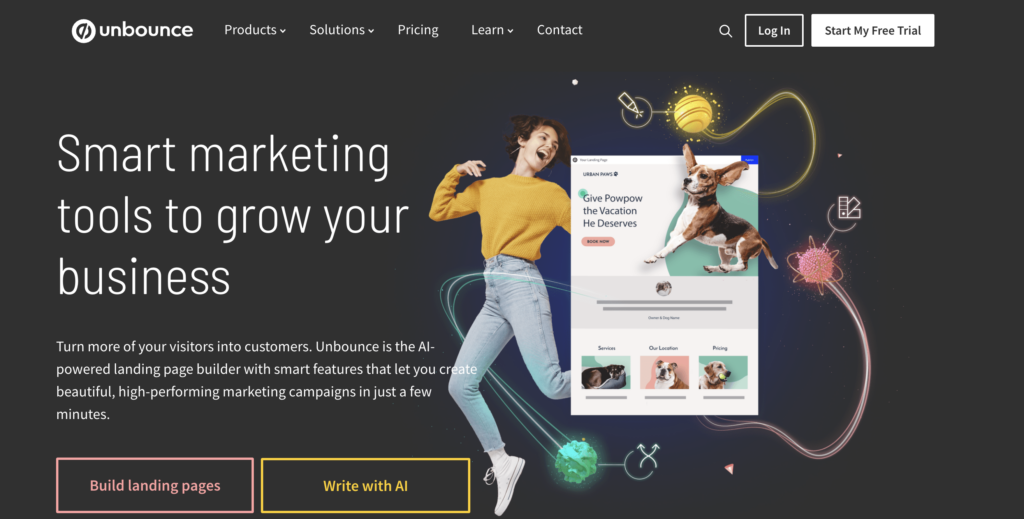 Unbounce is a dedicated landing page software that offers exceptional customization capabilities. It's best known for its A/B testing features, allowing gym owners to optimize landing pages for the highest conversion rates.
#5 Wix Gym Landing Page Software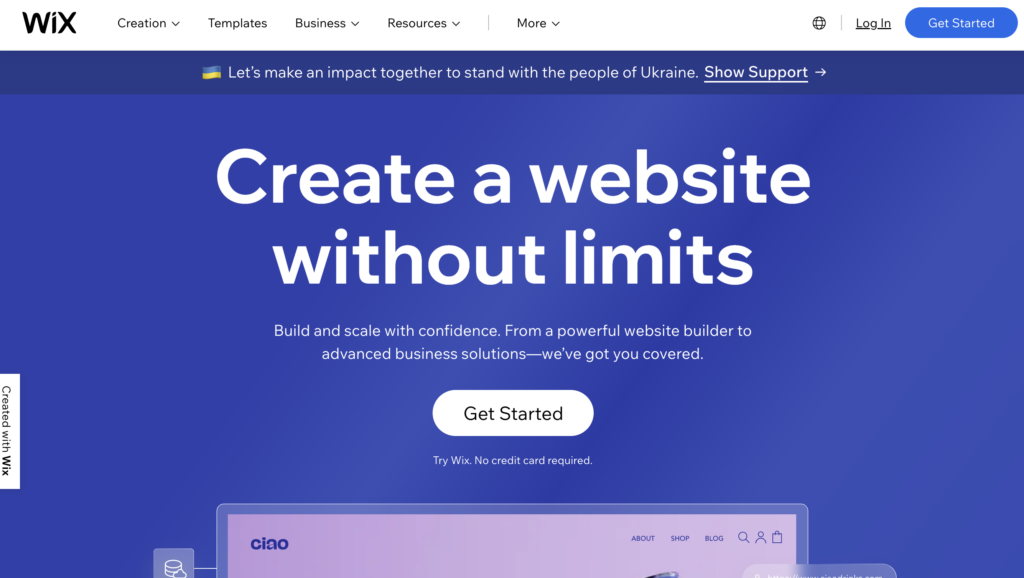 Wix is a website builder that also allows for the creation of effective landing pages. It provides a range of gym-specific templates and an intuitive drag-and-drop editor. Wix may be a good choice for those who wish to manage their website and landing pages in one place.
#6 Instapage Gym Landing Page Software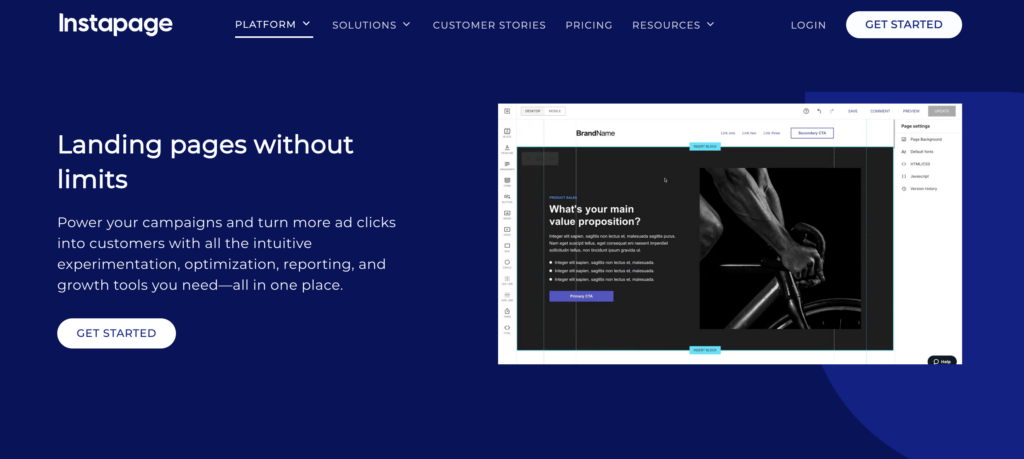 Instapage is a powerful landing page platform that focuses on maximizing conversions. It offers a range of features, including heatmaps, A/B testing, and conversion analytics. Its customizable templates and easy-to-use editor make it a strong contender in the landing page space.
#7 Kartra Gym Landing Page Software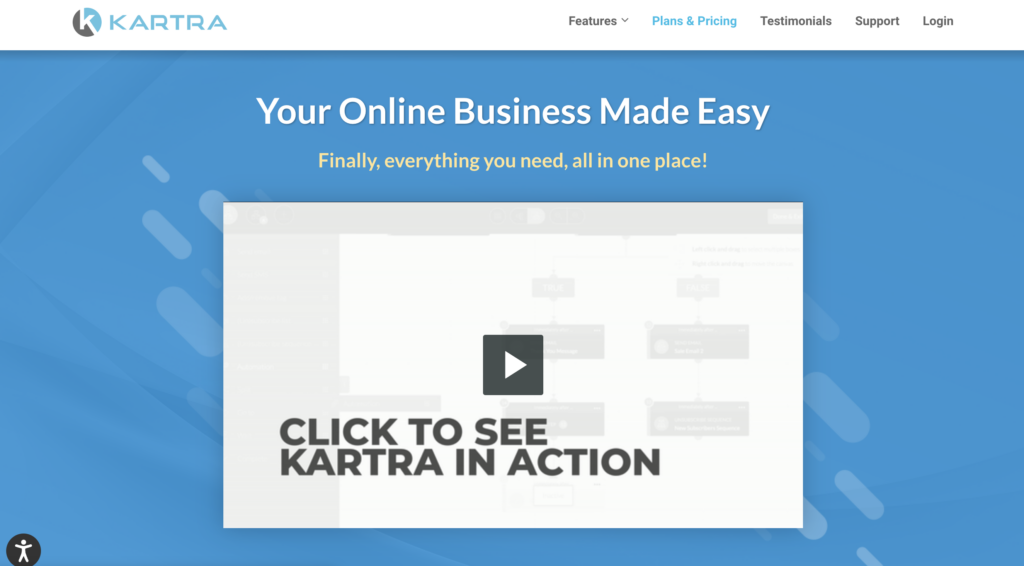 Kartra is an all-in-one online business platform that includes a robust landing page builder. It comes with professionally designed templates and offers features such as A/B split testing, comprehensive analytics, and a wide range of integrations.
#8 Mindbody Gym Landing Page Software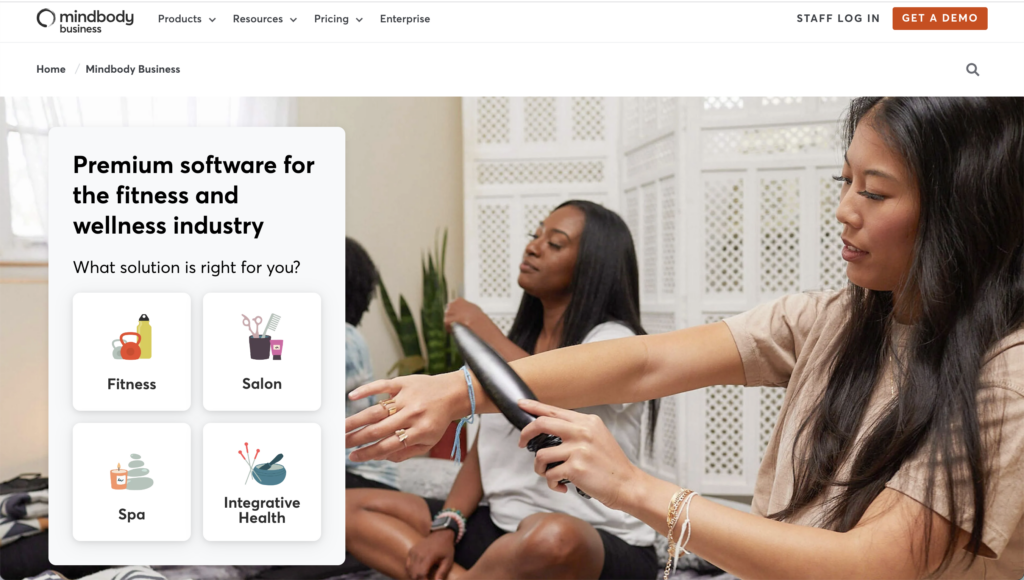 Mindbody is a comprehensive software solution for gym and fitness studio management. While it's not a dedicated landing page builder, it does provide customizable web pages for online class booking and membership sales, which can function similarly to landing pages.
Read More: Best Mindbody Alternative
#9 Zen Planner Gym Landing Page Software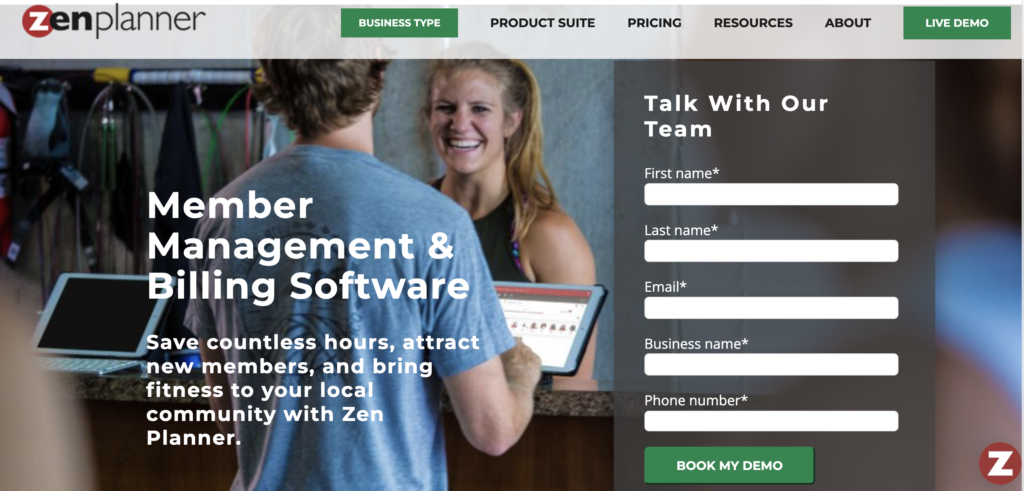 Zen Planner offers a suite of tools for fitness businesses, including website templates and integrated landing pages. These landing pages are optimized for lead capture and are designed to integrate seamlessly with the rest of the Zen Planner software suite.
Read More: Best Zen Planner Alternative
#10 Glofox Gym Landing Page Software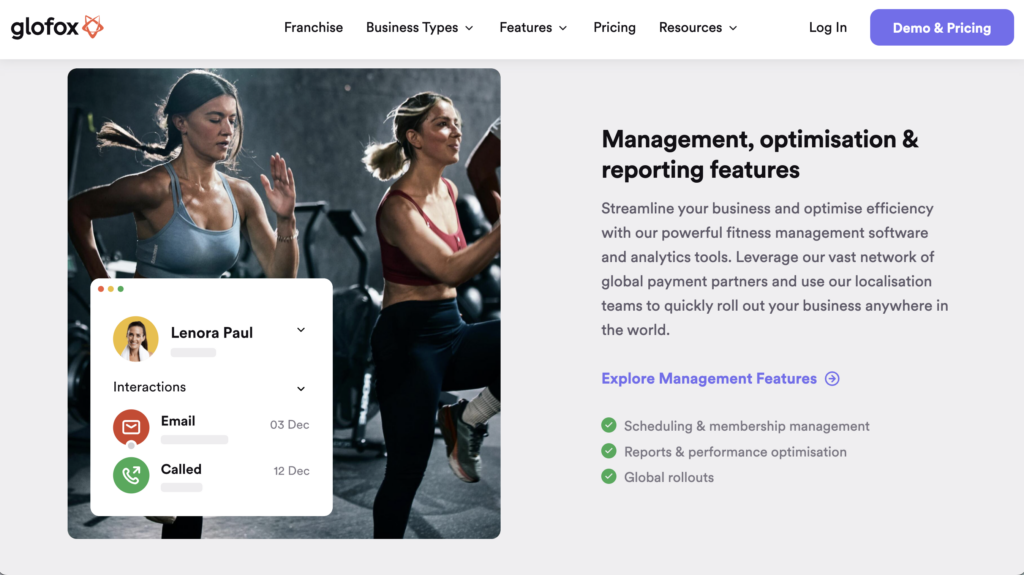 Glofox is a gym and studio management software that provides custom-branded web pages for booking classes, selling memberships, and more. These can be used as landing pages to drive conversions and boost member engagement.
Read More: Best Glofox Alternative
#11 Pike13 Gym Landing Page Software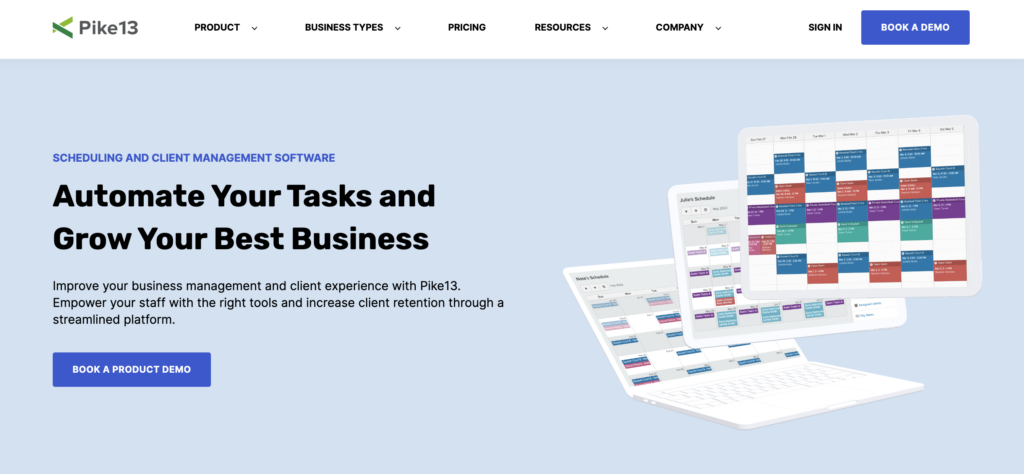 Pike13 offers customizable web pages for class schedules and bookings, along with lead capture forms. These tools can be used to create effective landing pages as part of your overall marketing strategy.
Read More: Best Pike13 Alternative
#12 PushPress Gym Landing Page Software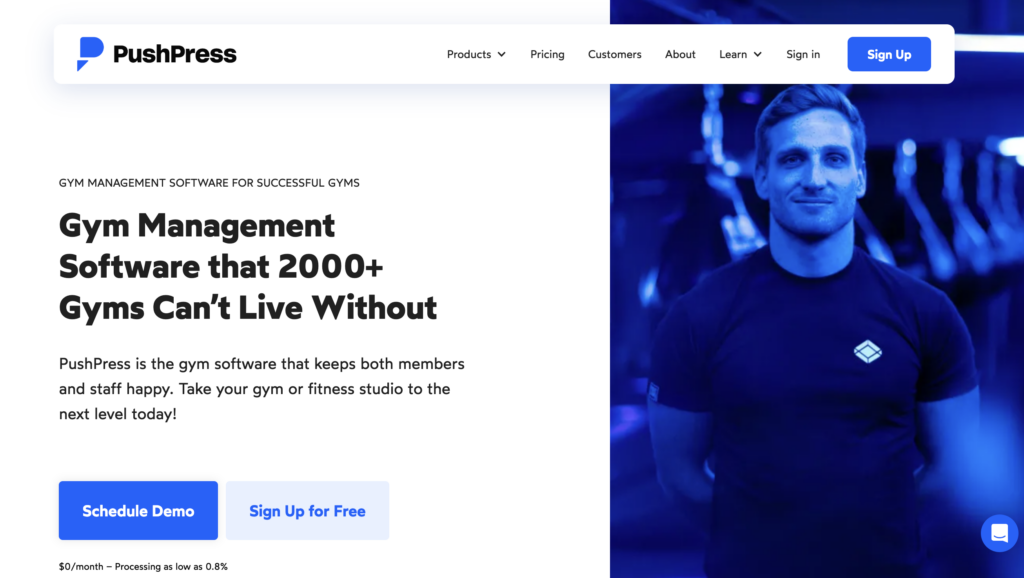 PushPress is a gym management platform that includes custom-branded web pages. While not a dedicated landing page builder, these web pages can function as landing pages for capturing leads and driving conversions.
Read More: Best PushPress Alternative
Real-Life Applications of Gym Landing Page Software
In the fitness industry, a compelling health club landing page can be the make-or-break factor that determines whether a visitor converts into a member. Here are some real-world examples that demonstrate how gym owners and fitness business owners can leverage the power of fitness club landing page software to boost their conversion rates and drive growth. In each of these cases, the gym or fitness business owner utilized landing page software to effectively target their audience, communicate a specific offer, and guide visitors toward a desired action. The tangible results speak to the power of this software as a tool for growth in the fitness industry.
Case Study 1: Increasing Class Sign-Ups
A local gym was struggling to fill their new high-intensity interval training (HIIT) classes. By using a landing page software, they created an engaging page specifically for the HIIT class, highlighting the benefits, trainer expertise, and offering a free first class. The page included high-quality images, testimonials, and a simple signup form. This targeted approach led to a 60% increase in class sign-ups in just one month.
Read More: How to Sell More Gym Memberships
Case Study 2: Promoting a Special Event
A yoga studio planned a weekend-long wellness retreat and used a landing page to advertise the event. The page provided detailed information about the retreat, including the schedule, instructors, and pricing options. A convenient booking system was integrated into the landing page. As a result, the studio sold out the retreat, with over 70% of sales attributed to the landing page.
Read More: Gym Event Ideas
Case Study 3: Launching a New Membership Plan
A boutique gym launched a new premium membership plan that included personalized training, diet advice, and other benefits. They used a landing page to promote the new plan and highlight its unique value propositions. With the help of A/B testing, they optimized the page's design and messaging for maximum conversions. Within three months, the gym saw a 50% increase in premium memberships.
Case Study 4: Selling Fitness Products Online
A fitness coach decided to expand their revenue streams by selling custom workout and meal plans online. They set up an attractive landing page featuring clear descriptions, images, and customer reviews of their digital products. With a streamlined checkout process integrated into the page, they were able to drive significant online sales, substantially increasing their income.
Read More: Best Gym Digital Product Software
Case Study 5: Capturing Leads for Personal Training
A personal trainer used a landing page as a lead capture tool, offering a free fitness consultation in exchange for visitors' contact information. The page emphasized the trainer's qualifications, success stories, and the benefits of personalized training. This strategy resulted in a steady influx of new leads, many of which converted into long-term clients.
Read More: Best Gym Lead Management Software
Case Study 6: Fundraising for a Fitness Charity Event
A gym organized a charity run and used a landing page to facilitate sign-ups and donations. The page included an inspiring description of the charity's mission, details about the event, and a simple form for participants to sign up or donate. The campaign was a huge success, with the gym surpassing its fundraising goal by 40%.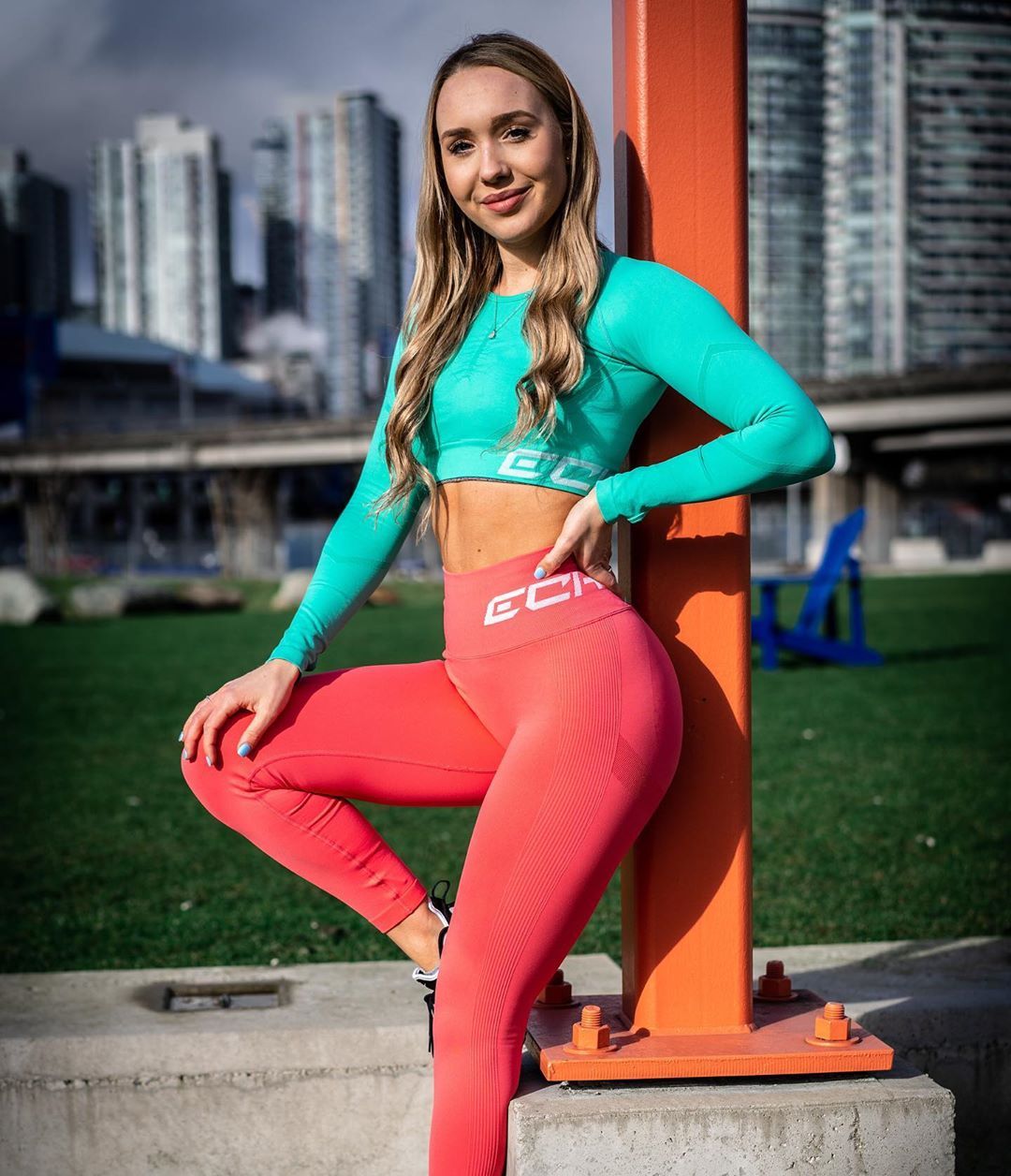 Exercise.com is amazing! Positively surprised by the efficiency at responding and helping out!
Erica Nangle
Owner, Erica Nangle Fitness
What is the Purpose of a Landing Page in Gym Marketing?
A landing page is a standalone web page created specifically for a marketing or advertising campaign. For gyms, the purpose of a landing page is to convert visitors into leads or customers by prompting them to take a specific action, such as signing up for a class, purchasing a membership, or downloading a fitness guide. Landing pages are designed to focus on a single objective or offer, making them effective tools for targeted gym marketing campaigns.
How Can Gym Landing Page Software Improve My Conversion Rates?
Gym landing page software allows you to create engaging, professional-looking landing pages without needing advanced technical skills. Many of these tools offer features like drag-and-drop builders, A/B testing, and analytics, which can help you optimize your pages for maximum conversions. By creating targeted landing pages for specific campaigns, you can more effectively capture leads and convert them into members or customers.
Can I Integrate Gym Landing Page Software with My Other Tools?
Yes, many gym landing page software options can integrate with other tools you might use, such as gym management software, email marketing platforms, and payment processors. These integrations can streamline your processes, allowing you to capture lead information directly into your CRM, send automated emails based on landing page actions, and process payments or bookings without needing to direct visitors to another site.
What Should I Include on My Gym's Landing Page?
The content of your gym's landing page will depend on its purpose. However, most effective landing pages include a compelling headline, a clear and concise description of the offer, visuals such as images or videos, social proof like testimonials or reviews, and a clear call-to-action. If you're promoting a specific class, for example, you might include a class description, the benefits of the class, trainer bios, and a signup form.
How Can I Drive Traffic to My Gym's Landing Page?
There are several strategies you can use to drive traffic to your gym's landing page. These may include search engine optimization (SEO) to rank higher on search engine results pages, pay-per-click (PPC) advertising, social media marketing, email marketing, and content marketing. You might also consider partnering with other local businesses or influencers to cross-promote your landing page.
How Do I Measure the Success of My Gym's Landing Page?
The success of your gym's landing page can be measured through its conversion rate, or the percentage of visitors who take the desired action. Most landing page software provides analytics tools that can help you track this metric. Other important metrics may include the total number of conversions, the cost per conversion (if you're using paid advertising), and the bounce rate, or the percentage of visitors who leave your page without taking action.
Can Gym Landing Page Software Help with Member Retention?
While landing pages are primarily used for lead generation and conversion, they can also contribute to member retention. For example, you might use a landing page to promote a members-only event or offer, to collect feedback or testimonials from members, or to upsell or cross-sell additional services or products. By providing value to your existing members and maintaining communication through these pages, you can help encourage them to stay engaged with your gym.
Choose the Best Gym Landing Page Software Today
In the digital age, gym owners can no longer rely solely on word-of-mouth or physical marketing methods. The world has shifted online, and your gym must as well. The best gym landing page software can play a crucial role in your marketing strategy, attracting prospective members and converting them into loyal clients.
Creating a compelling landing page doesn't have to be daunting. Tools like Exercise.com not only provide you with the necessary features to build and optimize landing pages, but they also integrate with a host of other functionalities, such as gym management, fitness assessments, and custom-branded apps, to provide a comprehensive solution for your business.
Are you ready to elevate your gym's online presence and boost your conversion rates? Don't wait any longer. Book a demo with Exercise.com today and explore the endless possibilities that an effective landing page software can bring to your fitness business.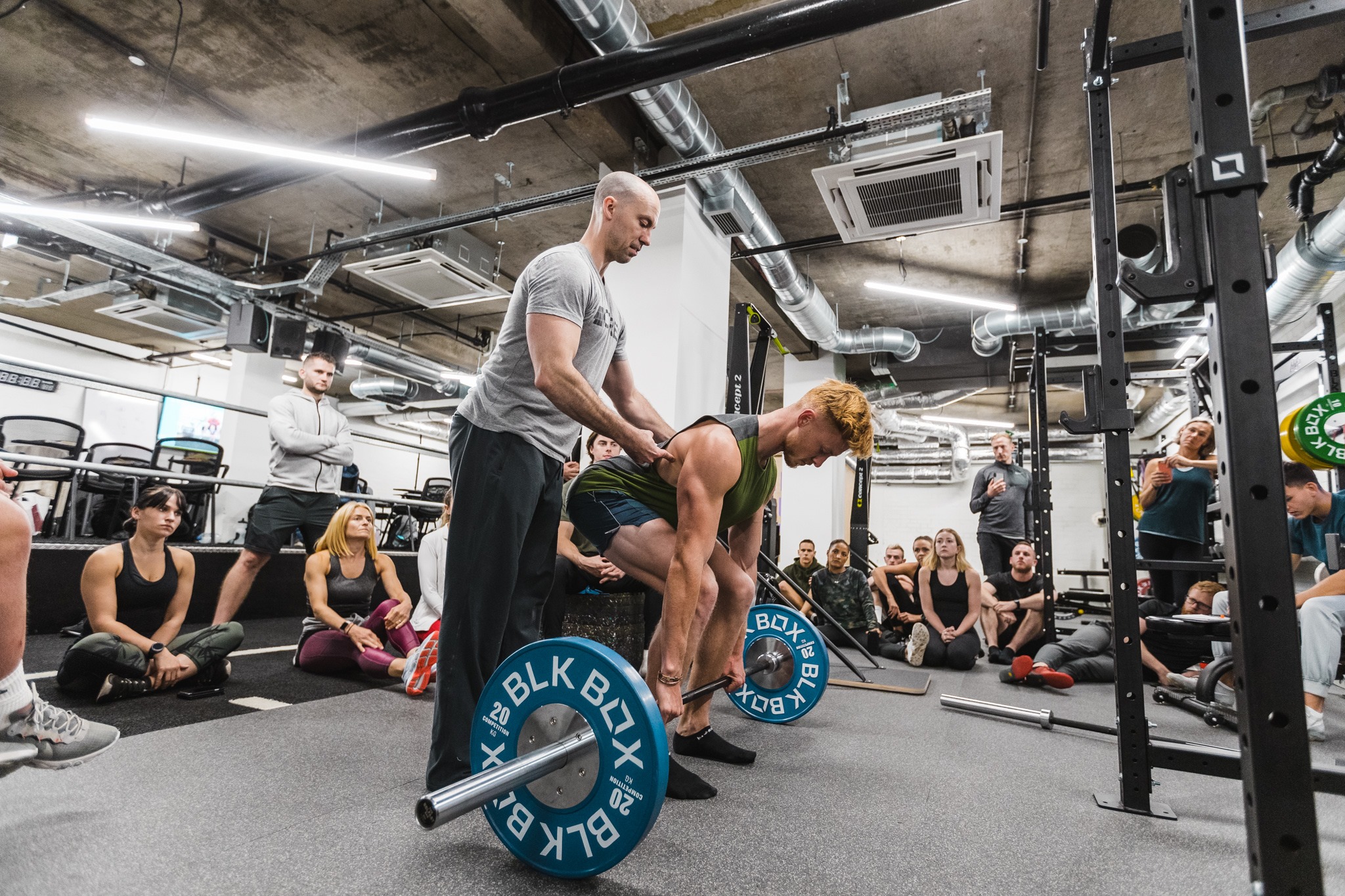 Exercise.com makes my life easier by providing an all-in-one solution and the opportunity to help those who otherwise would never have access to my programming!
Tony Gentilcore
Founder, Core Online
Read More: