Read through this comprehensive fitness influencer guide to learn how to become a fitness influencer, grow and expand your social media following if you are already a fitness influencer at scale, and maybe most importantly, learn how to monetize your fitness following with the best fitness influencer software solution around.
Enough with the bush league workout PDFs that are getting shared on Facebook Groups and on Reddit, and why give up so much of a revenue share to fitness app companies that make the branding all about their brand, instead of helping you build and market your own brand? See why fitness influencers who want to grow and scale a real online fitness business with a sustainable revenue model turn to Exercise.com.
From fitness automations to online workout challenges, selling online workout plans, creating a workout group, to much, much more, get a demo today and see how we can help super charge your fitness influencer business.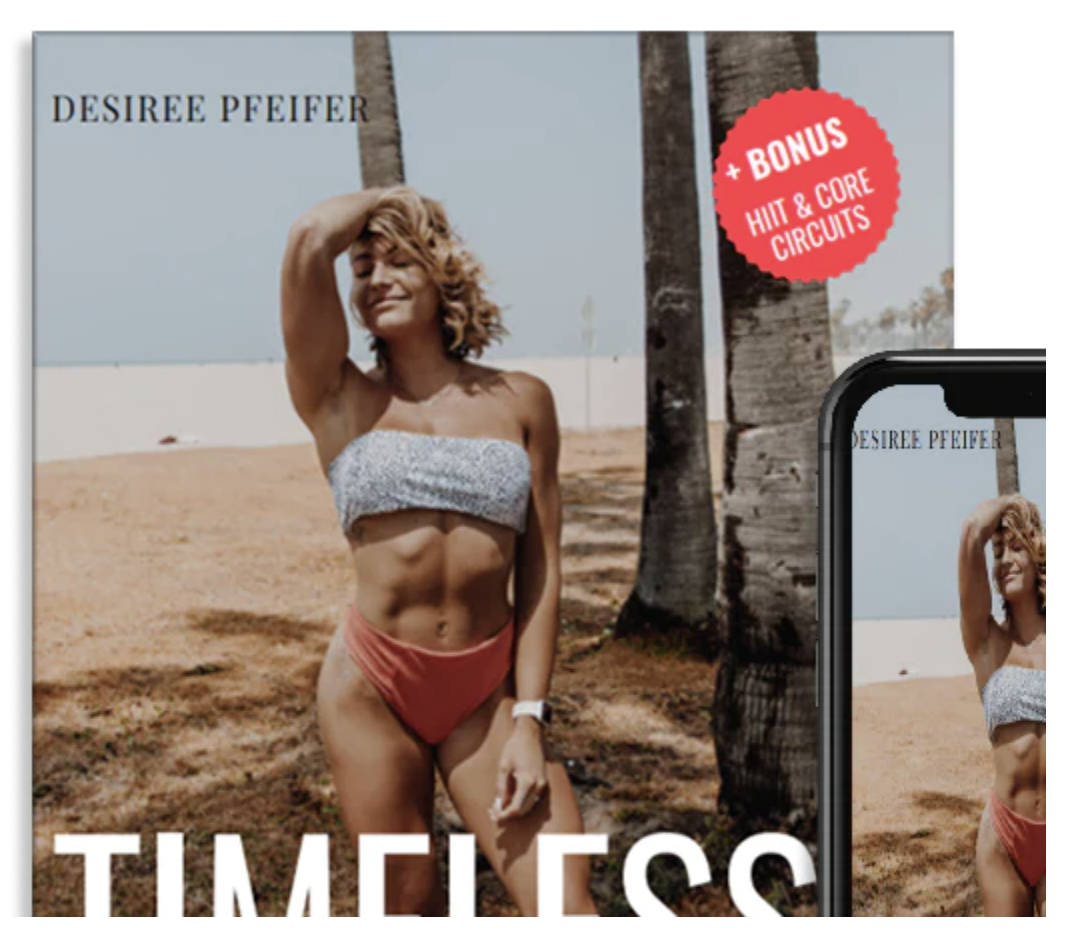 I am grateful to have been able to create an app for my online family to grow with, and be able to support a business that I believe in.
Desiree Pfeifer
CEO, DBFT LLC
Getting Started as a Fitness Influencer
If you've spent any time on social media, you may have wondered how to become a fitness influencer. Becoming a fitness influencer takes time and effort, but you might find that the rewards are well worth it. Keep reading to find out how to become a successful fitness influencer on social media.
To become a successful fitness influencer, stand out from the crowd with a unique niche and high-quality images.
Build your audience with consistent posts and genuine engagement.
Set goals for how you will monetize your fitness influencer efforts.
Being a fitness influencer on social media seems like a glamorous life. Getting paid to stay in shape, take nice pictures, and try new products sounds like a dream come true.
However, the reality is a little less dazzling. The fitness influencer sphere is extremely competitive. You'll need to establish yourself as a fitness expert and be able to distribute your expertise to a wide audience using tools like social media or a custom-branded fitness app. If this sounds like a good fit for you, check out this guide to learn how to become a fitness influencer.
❤️ We Love Fitness Influencers ❤️
Yep, we love fitness influencers. And they love us (read our reviews).
I sold a workout program and matched my yearly salary of in-person training within two weeks of selling to my community!
Paul Fabritz
Founder and BS, CSCS, NSCA-CPT, ACE, FMS, PJF Performance
Exercise.com can help you build your online fitness brand and reach your fitness influencer goals. Book a demo to find out more.
Fitness Influencer Definition: What is a fitness influencer?
A fitness influencer is an online content creator who posts fitness content to an audience of followers and monetizes via a personal or company brand, product sponsorships, and other related products and services.
What do fitness influencers do?
Fitness influencers typically share their personal fitness journey and routines, offer tips and advice, and showcase their progress and results to inspire and motivate others.
They use their platform to influence others to adopt healthy habits, try new workouts, and adopt a more active lifestyle. The goal of a fitness influencer is to inspire and educate their followers while building a personal brand and earning a living through brand partnerships, sponsorships, and product endorsements.
Who can be a fitness influencer?
Fitness influencers can be personal trainers, athletes, or simply individuals who are passionate about fitness and have built a following.
The "Fitness influencer" meaning can be stretched to include online content creators with just a few hundred followers to those with millions; those who post about bodybuilding to those who post about yoga; male fitness influencers and female fitness influencers. The term "fitness influencer" can be used (and claimed) by almost anyone willing to commit themselves to this journey of becoming a fitness influencer.
A fitness influencer is anyone who uses social media platforms, such as Instagram, TikTok, or YouTube, to promote a healthy and active lifestyle to a significant following.
How to Become a Fitness Influencer
To become a fitness influencer on Instagram, TikTok, YouTube, or anywhere else you'll need to focus on six things: finding your fitness niche, defining your goals, capturing high-quality images/videos, maintaining consistency, and expanding your brand.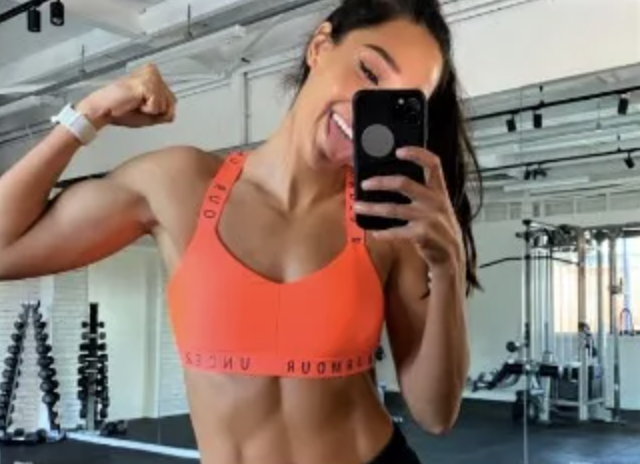 Find Your Fitness Niche
According to Mediakix, there are somewhere between 3.2 million and 37.8 million influencers across Instagram, YouTube, and TikTok (depending on how you define "influencer"). That's a lot of competition! Without a way to stand out, your content is likely to get lost in the crowd.
(Read More: Big List of the Top Fitness Influencers Ranked).
To break into the fitness influencer world, especially if you want to get paid, you'll need to focus on what makes you unique. Simply being a fitness influencer is too broad. Perhaps you're a vegan bodybuilder or you love doing yoga with your dog. Whatever it is, narrowing your focus will help you reach a more specific audience, and gain followers.
Define Your Fitness Influencer Goals
Many people approach social media only intending to get as many followers as possible. Followers are great, but on their own, they don't count for much. Once you have the attention of your followers, how will you translate that into income?
For example, you could drive your audience to purchase from a sponsor or to sign-up for your custom-built monthly workout membership. Having a plan ahead of time will help steer your approach to becoming a successful fitness influencer on social media.
Post High-Quality Social Media Images & Videos
This might seem too obvious, but it's still worth mentioning. Regardless of which social media platforms you target, high-quality photos and videos are going to be key to your success as a fitness influencer. Learning a few photography basics — even if you're just taking photos with your phone — will go a long way in helping you create eye-catching content. When people like what they see, they're much more likely to hit that follow button.
To truly use each social media platform to its fullest, you need to create specialized content for each. Using your Twitter account to simply auto-tweet links to your Instagram posts is a sure-fire way to make your Twitter followers feel like an afterthought. Yes, creating multiple content streams is more work, but doing so will dramatically increase your total audience, which will help you gain the attention of sponsors.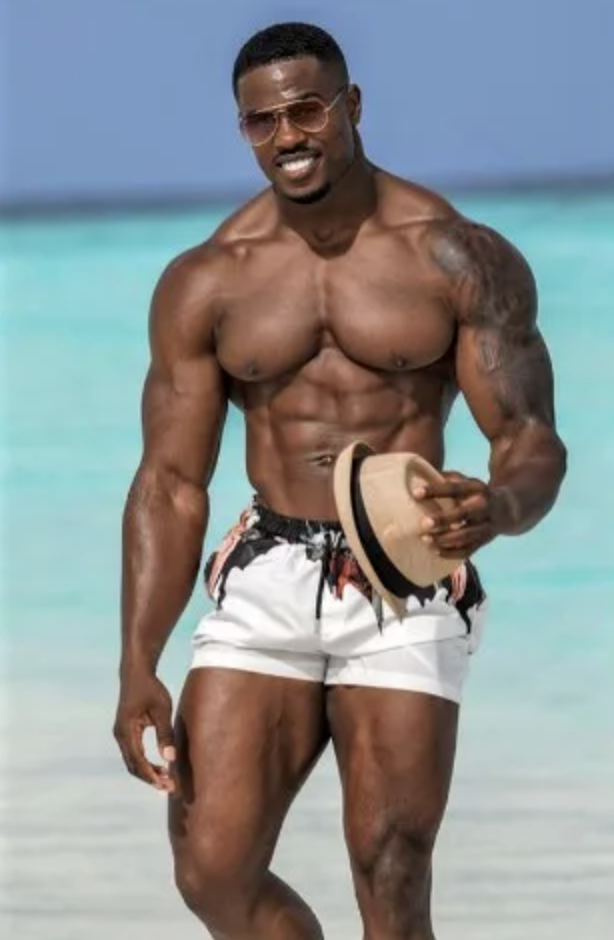 Consistency Is Key For Fitness Influencers
Fitness requires consistency, and becoming a paid fitness influencer on social media is no different. If you post six times in one day, but then don't post again for two weeks, you're likely to confuse your followers and risk losing their attention. Instead, create a schedule for what, when, and where you will post on social media. Then stick to it. Doing so creates trust and loyalty between yourself and your audience. It also fosters the sort of reliability that sponsors look for.
Because it's easy to burn out on social media, make sure your posting schedule is something you can reasonably stick with. Creating content ahead of time and using an app, such as Hootsuite, to schedule posts is a good method to keep yourself on track. This is also a great way to make sure your content isn't interrupted whenever you want to take a few days off.
Expand Your Fitness Brand
Your personality and expertise are the qualities that will attract your audience, but your brand doesn't stop there.
Find ways to leverage your clout so your audience will want to support you financially. For example, you can use workout creating software to create custom workouts, which followers can purchase. You could provide special motivational content as a reward for subscribing to your Patreon. You might even invest in a fitness ecommerce store, through which you can sell things like branded t-shirts.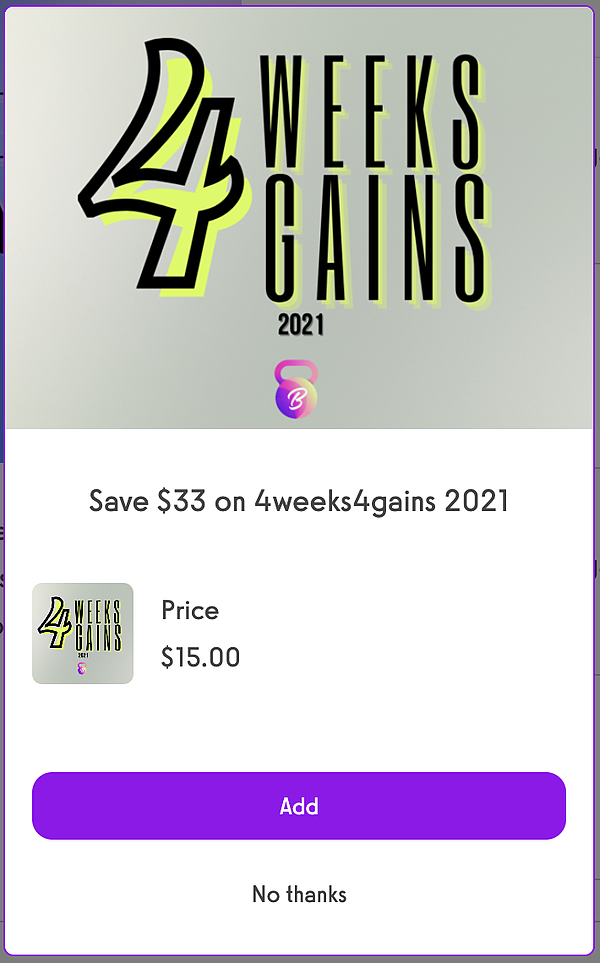 Read More: How Fitness Upsells Increased AOV 7.93% Instantly
If you want to be a paid fitness influencer on social media, turning followers into customers is an important part of the process. Providing easy ways for your audience to engage with you financially will benefit your bottom line, but that's not all. It will also boost the value of your brand in the eyes of other sponsors and fitness business experts, which can lead to additional opportunities.
How To Engage Your Audience as a Fitness Influencer
You probably know a social media account that has thousands of followers but only gets three or four likes on each post. Having a big following is no guarantee that your content is effective at reaching people. Pay attention to what types of posts do well, and tailor your content to your audience's interests.
This doesn't mean you must be fake or that you can't try new things. But, for example, if your videos on post-workout nutrition always get a lot of engagement, but posting your exercise playlists does not, you have a clue as to what type of content your audience is looking for.
And, of course, when you have thousands or even millions of followers, you need a solution to automate this type of engagement because you simply can't respond personally to the volume. With smart fitness automations you can create sequences that time release workouts, send marketing emails, and much more.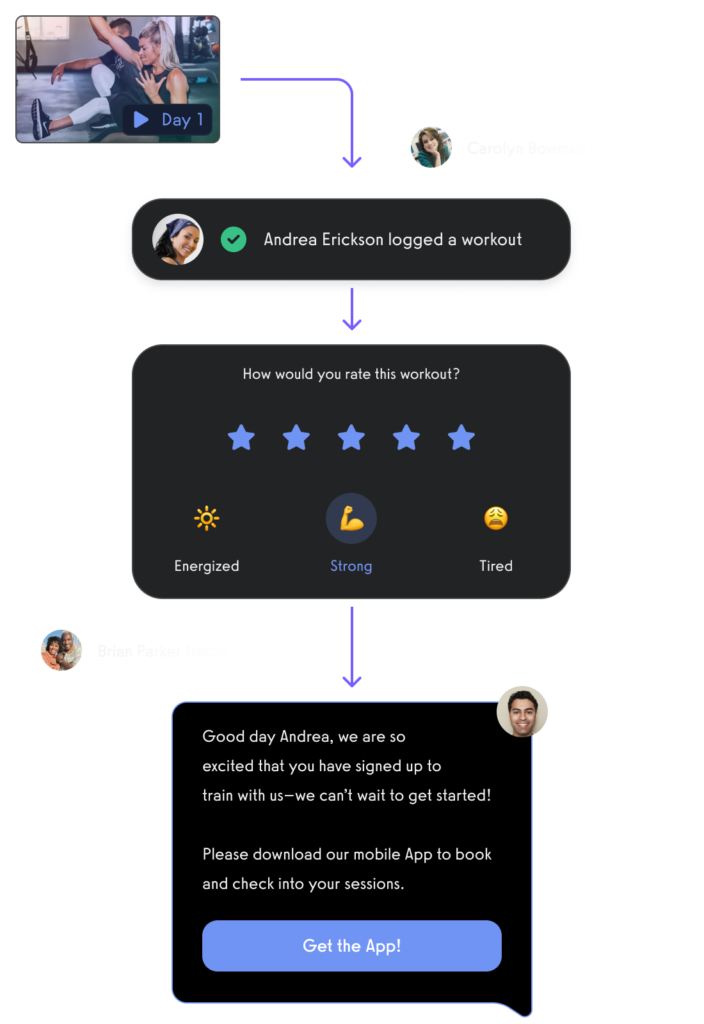 Another point to consider: social media engagement is a two-way street. Especially when you're first starting, many people will stop interacting with you if you don't return the favor. Yes, managing a social media feed on top of organizing your other fitness training content is a lot of work, but it's necessary if your goal is to become a successful fitness influencer.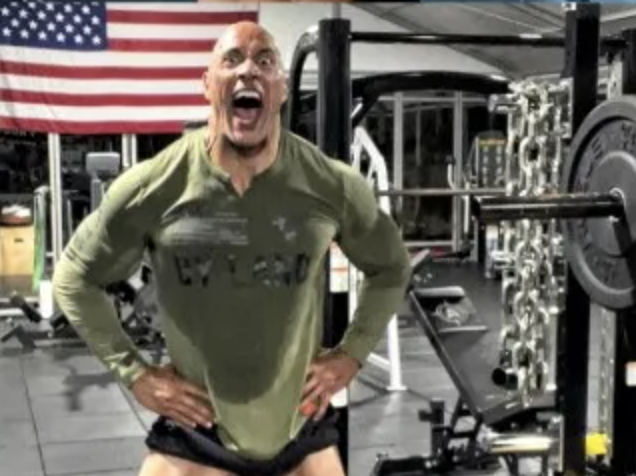 Fitness Influencer Guide Topic List
Here is a partial listing of topics to take your fitness influencer game to the next level:
So… where do you even start as a fitness influencer? How can you take action to become a fitness influencer that actually makes money?
Well, in short:
Work.
It takes work.
But if you are willing to put in the work then we can help supercharge your efforts and help you create a real fitness influencer business, not just a fleeting promo strategy. You want something sustainable, not something that requires you to scramble every month, always wondering where to get the next buck.
How To Become a Paid Fitness Influencer
Being a fitness influencer on social media has a lot of perks, but it's also very hard work. If you think you have what it takes, follow the steps outlined in this guide. With time, effort, and a little bit of luck, you'll reach your goal of becoming a successful fitness influencer on social media. And if a custom fitness app sounds like a great way to engage with your audience, Exercise.com can help.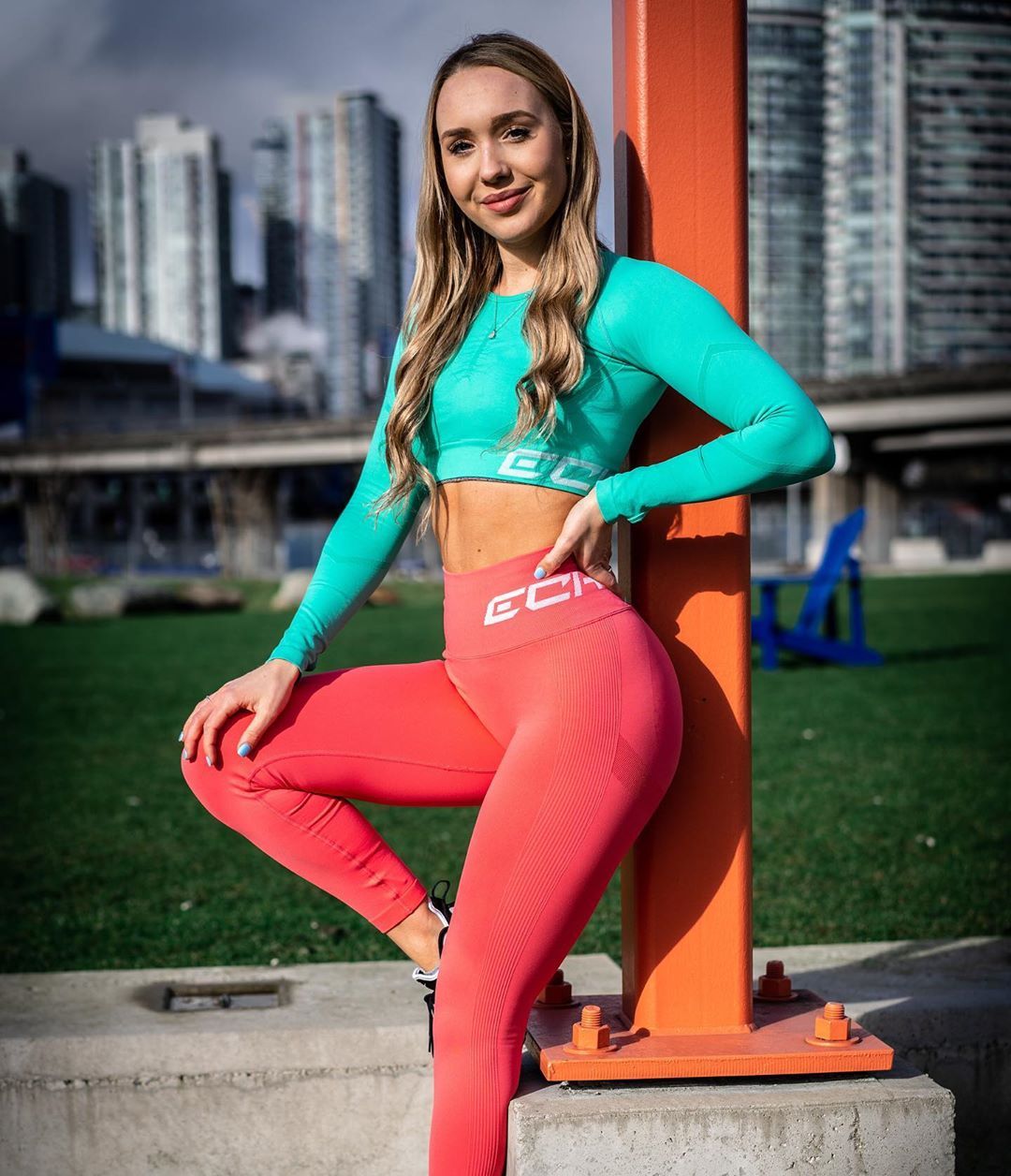 Exercise.com is amazing! Positively surprised by the efficiency at responding and helping out!
Erica Nangle
Owner, Erica Nangle Fitness
Book a demo today to get started.
Bonus Fitness Influencer Topics
Read More
Fitness Influencer Content Guide
Fitness Influencer Post Ideas
Fitness Influencer Camera Guide
Fitness Influencer Media Kit
Fitness Influencer Management
Fitness Influencer Tips
Fitness Influencer Sponsors
Fitness Influencer Workout Plans
Fitness Influencer Blogs (Big List)
Fitness Influencer Courses
Fitness Influencer Clothing Brands
Types of Fitness Influencers
Top Fitness Influencer Couples
Fitness Influencer Costume Ideas
Fitness Influencer Events
Fitness Influencers Height and Weight
Popular Fitness Influencers on Instagram
Popular Fitness Influencers on YouTube
Popular Fitness Influencers on TikTok
Popular Fitness Influencers on Twitter
Fitness Influencers in Their 20's
Fitness Influencers in Their 30's
Fitness Influencers in Their 40's
Fitness Influencer in Their 50's
Fitness Influencer Impact Study
Fitness Influencer Jobs
Fitness Influencers are a Joke (RESPONSE)
Fitness Influencer Memes
Fitness Influencer Merch
Fitness Influencer Name Ideas (+ Name Generator)
Fitness Influencer News Sites
Fitness Influencer of the Year Awards
Fitness Influencer Outfits
Fitness Influencer Programs
Fitness Influencer Products
Fitness Influencer Photoshop Expose
Pregnant Fitness Influencers
Fitness Influencer Quotes
Fitness Influencer Questions
Fitness Influencer Net Worth
Fitness Influencer Salary
Fitness Influencer Recipes
Fitness Influencer Real Body Pics
Fitness Influencer Reviews
Fitness Influencer Rankings
Fitness Influencer Starter Pack
Fitness Influencers & Steroids
Fitness Influencer Scams
Fitness Influencer Statistics
Fitness Influencer Trends
Fitness Influencer Video Ideas
Fitness Influencer Websites
Fitness Influencers With the Most Followers
How many fitness influencers are there?
Who is the highest paid fitness influencer?
What percentage of influencers are fitness influencers?
Who is the biggest fitness influencer?
Who is the most popular fitness influencer?
Who is the best female fitness influencer?
Who is the best male fitness influencer?
Who is the most popular fitness YouTuber?
Who is the most popular fitness TikToker?
Who is the most popular fitness influencer on Instagram?
How do I market myself as a fitness influencer?
How much money do small fitness influencers make?
How much do fitness influencers charge per post?